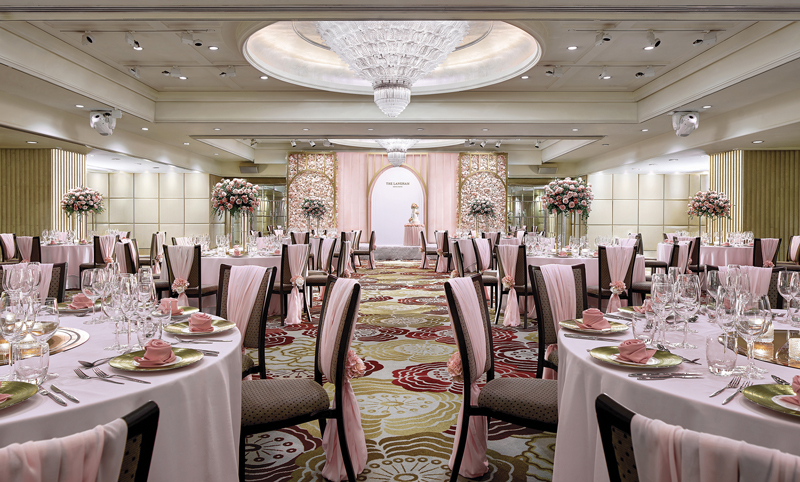 Last week, we were invited by The Langham to the launch of their latest wedding showcase, Bridal Couture by Langham, which featured an elegant, pretty-in-pink wedding set-up paired with a luxurious dining experience. To all the couples who are looking for a lavish wedding with extraordinary decorations, a banquet made by culinary masters, and personalized service, this is exactly what you're looking for. Read more to find out what exactly you can expect from a wedding at The Langham.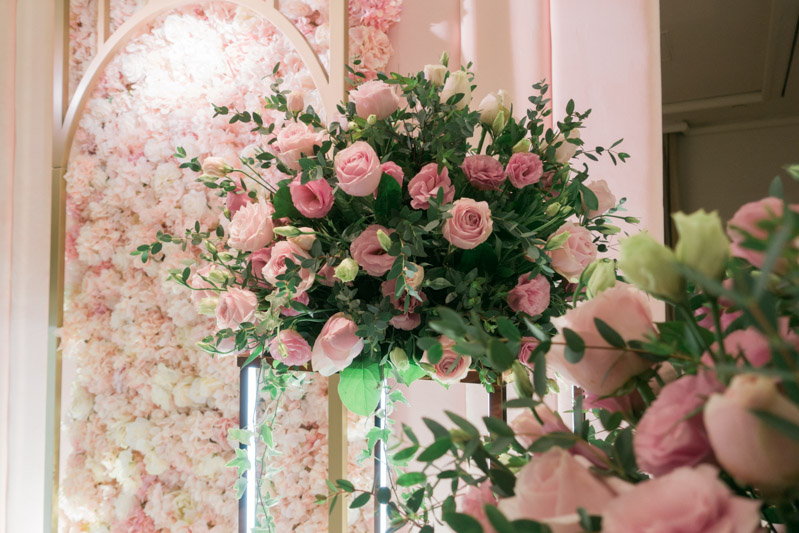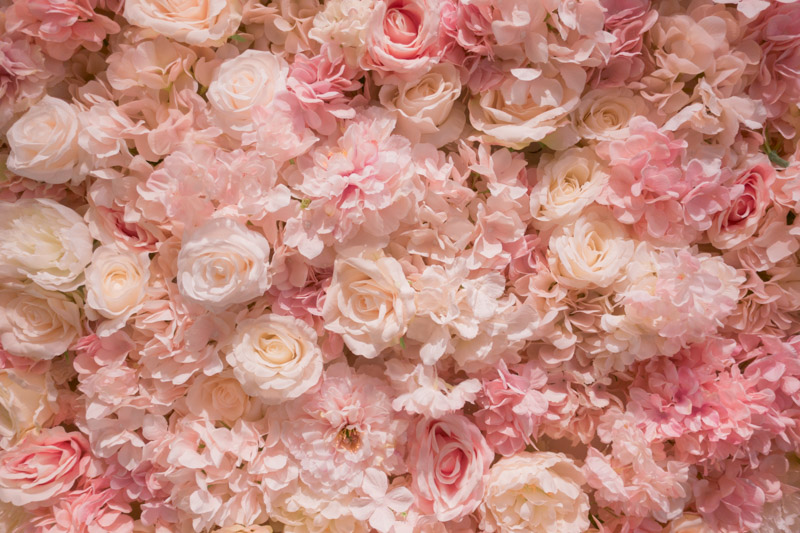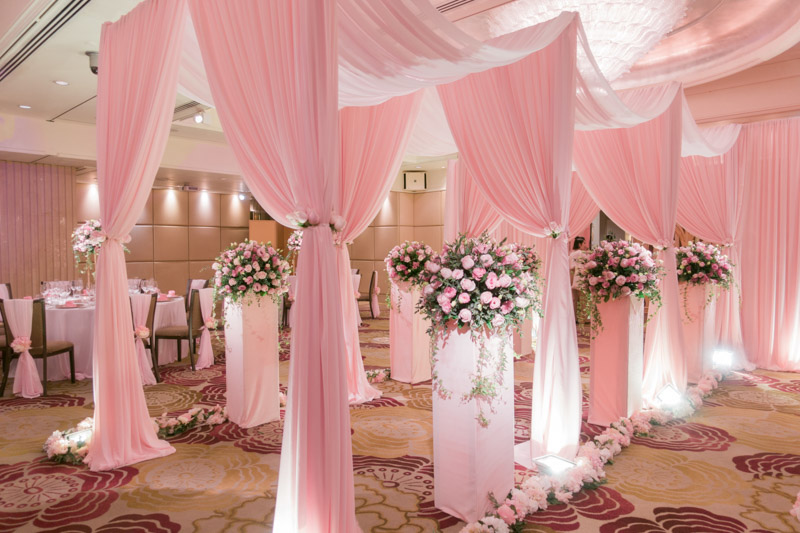 Extravagant and Elegant Decorations
As soon as we entered the foyer to the Grand Ballroom, we were greeted with fine floral décor made with pretty hues in blush and white. The same flowers filled the ballroom, from the table centerpieces to the pillars and walls, turning the whole room into a dreamy haven. The decorations paired with the gold chandeliers and hotel interiors set a tone of romance all throughout the showcase.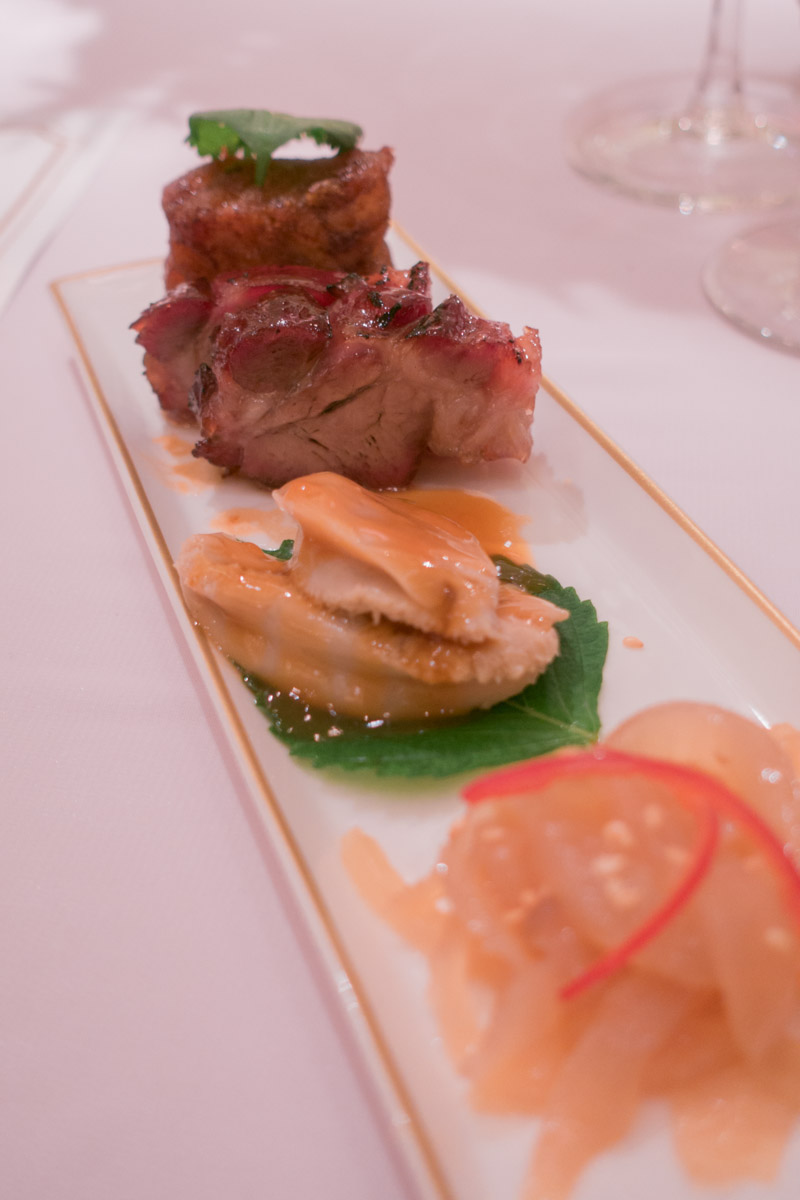 An Fine-Tasting Dining Experience
The food was divine! The exquisite menu that included signature dishes like their Baked Stuffed Sea Whelk, Crispy Salted Chicken, as well as their Baked Stuffed Crab Shell with Crab Meat and Onion were made by none other than Three-Michelin-Starred T'ang Court. To dine like this is an experience to remember–even your guests will love such a treat.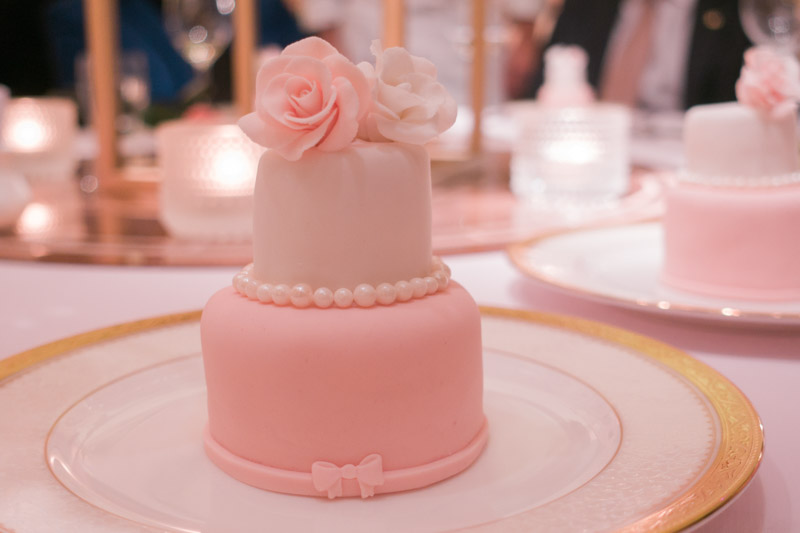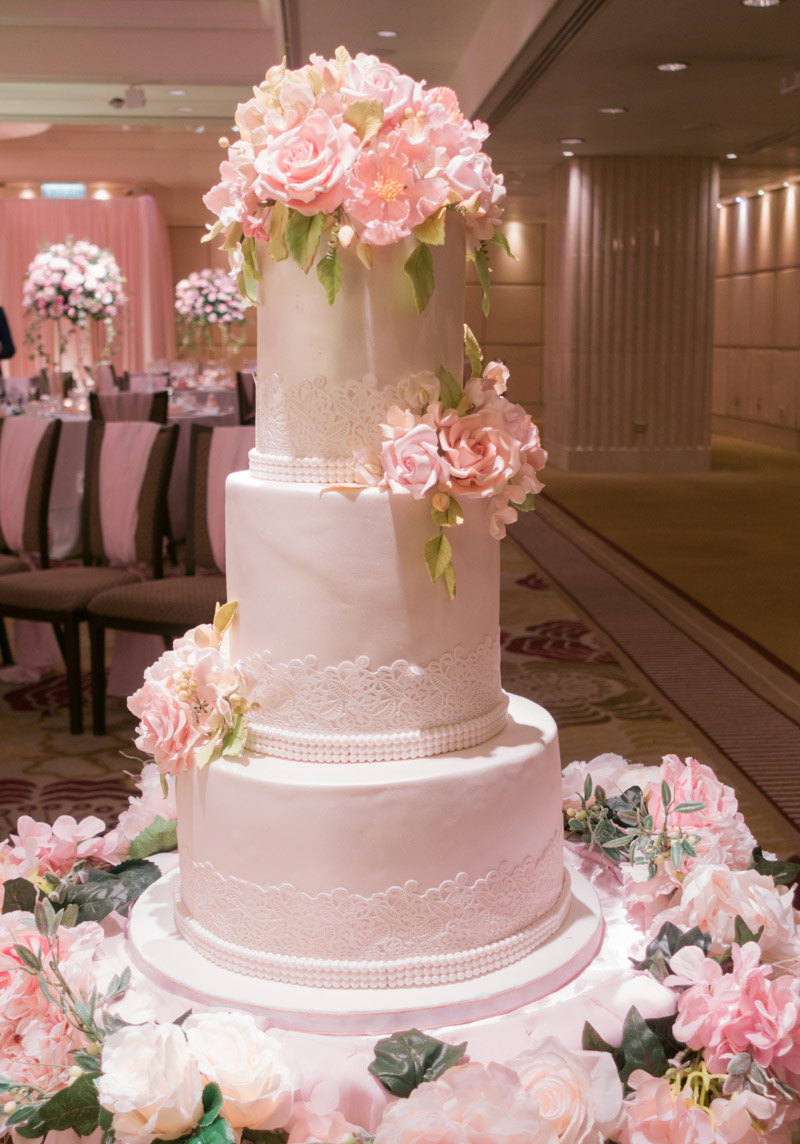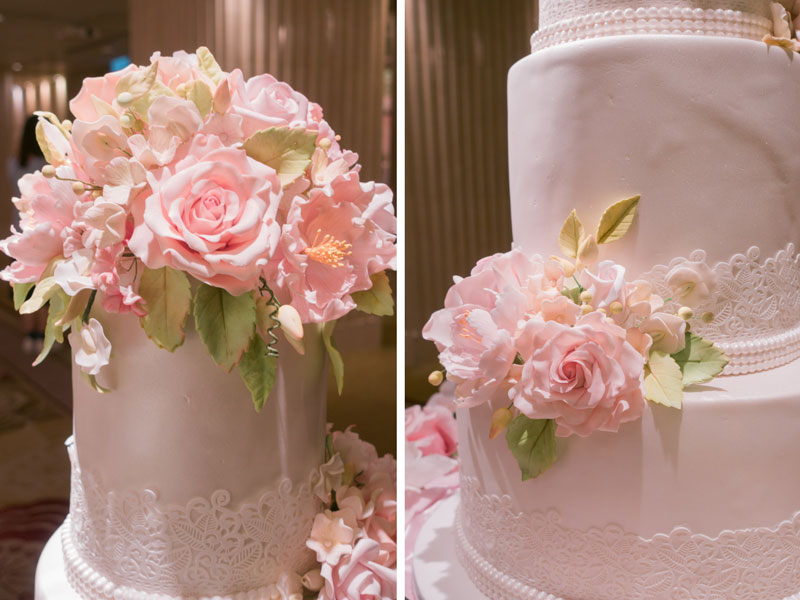 Delectable Dessert and a Couture Cake
Let us not forget the wedding cake–a hand crafted couture wedding cake designed with dainty icing roses and peonies. We believe it will be the star of the dessert table and everyone will take pictures of it. Apart from the cake, The Langham finished off the meal with even more sweet treats that we couldn't resist.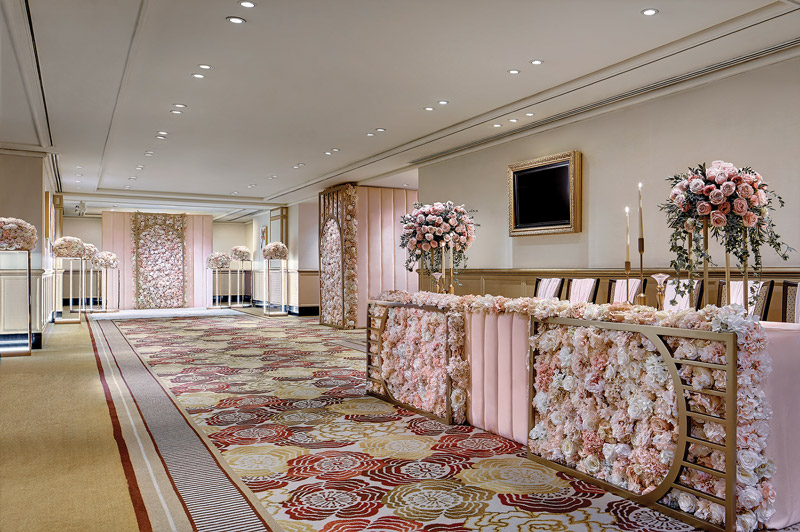 A Wedding That's All About You
Something The Langham really takes pride in is their commitment to creating an extraordinary experience that's made just for you. The teams behind the wedding work hard to deliver genuine bespoke service and design. The wedding is a masterpiece because of the dedicated members that make it happen.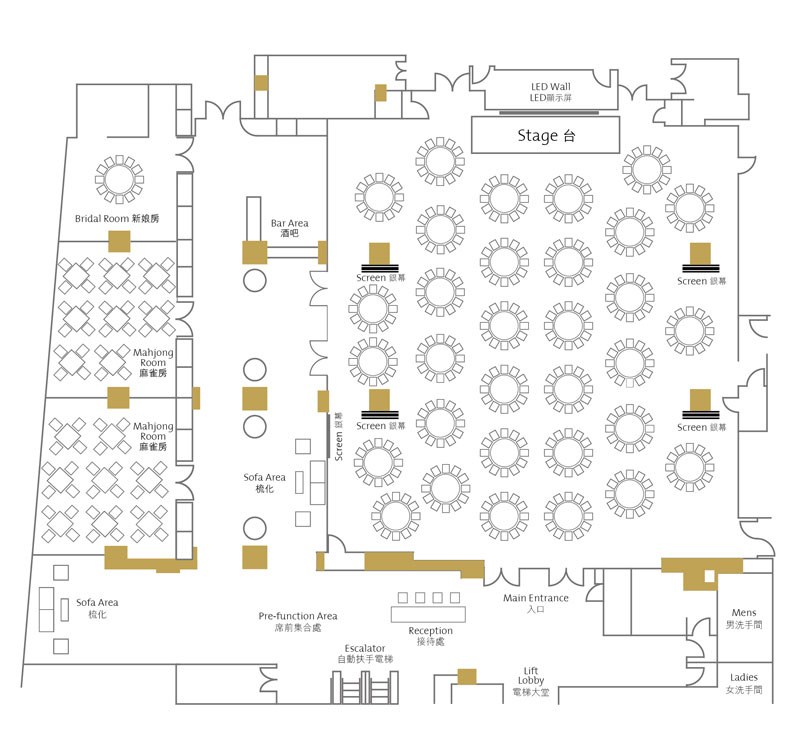 Venue Information:
Max capacity: 384 (32 tables, 12pax each)
Floor Plan: The above
The wedding package price is additional HKD1,200+ per table, on top of the selected menu. (Min. 20 tables)
Price includes:
Theme Decoration Designer wedding cake for the occasion
Gourmet Menu crafted by Three-Michelin-Starred T'ang Court
Wedding set up including backdrop, foyer, reception table and staircases
Deluxe table centerpieces
Pre-dinner cocktail canapés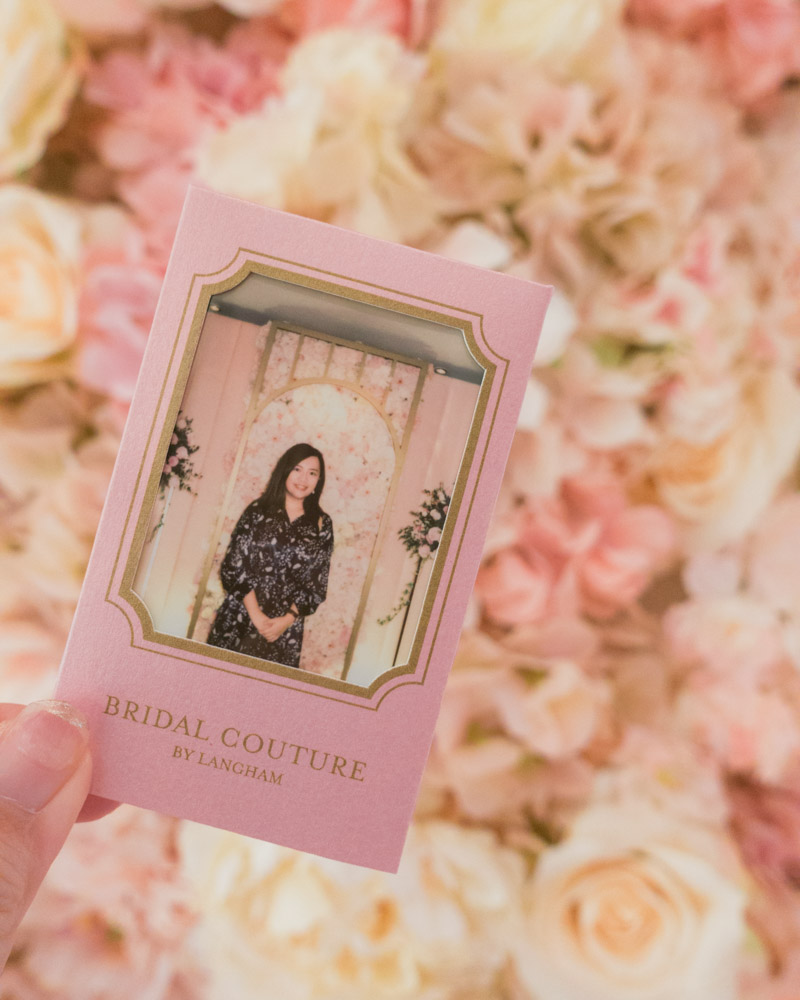 The Langham has perfected the art of making weddings extra special. Every detail you can think of will not miss their eyes and you will be surprised by the masterpiece they will unveil come wedding day. Case in point this, Bridal Couture by Langham, a perfectly graceful and stylish wedding exposé–it was merely a glimpse, imagine all the possibilities!