Guess what? Hey Day is back! This coming April 1 to 11, shop 'til you drop because our online sale will be overflowing with wedding deals you shouldn't miss out on.  As a special treat for all of you, here's a sneak peek at the giveaways and best deals at Hey Day.
Remember, any purchases will let you enter the giveaway automatically! For a higher chance winning, please follow the a few steps and mark it in the remark session. We will pick winners with best answers!
Mark your calendars so you can grab these offers beginning April 1!
GIVEAWAYS
Pre-wedding Photo Shoot by Derek Photography
Worth HK$8,000
Includes 2 hours worth of shooting by Ariel, makeup and hair, and all photos with color retouch
2-tier Wedding Cake from Sugarcoat
Worth HK$3,580
Includes a 2-tier cake (4″ top, 6″ bottom) with the option to choose from a selection of designs provided by Sugarcoat
Delivery fee to be shouldered by the winner
80mm Kelly Mule from ODELICATE
The Kelly Mule comes in white patent leather with delicate crystal straps
Worth HK$2,000
Terms & Conditions:
This giveaway shoes is redeemable at ODELICATE store in Central only.
Giveaway shoes are subject to stock availability.
Incase of unavailable stock, Odelicate will select a different style shoes of the same value as giveaway.
In case of any disputes, the decision of ODELICATE shall be final.
Please mention giveaway redemption offer upon scheduling appointment at ODELICATE.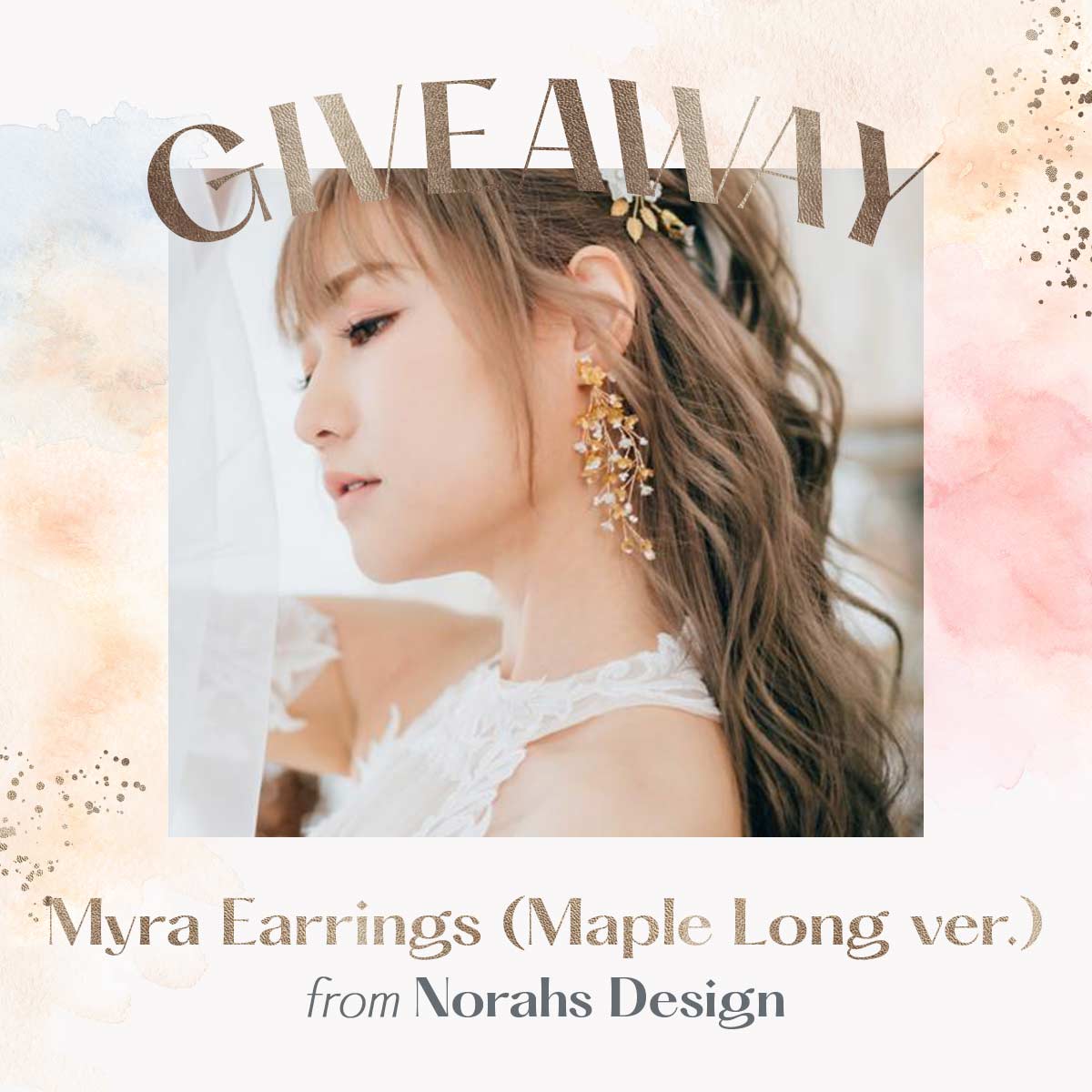 Myra Earrings from Norahs Design
Winner gets Myra Earrings, Maple Long Version
Worth HK$1,480
Delivery fee to be shouldered by the winner
Bride Calm Luxury Soy Candle from Wynnie Tam Tam – London
The Bride Calm Soy Candle comes with Rose Gold Snuffer
Each candle includes 500 drops of essential oils such as French Lavender, exotic Ylang Ylang from Madagascar and Geranium to calm the body and mind.
Worth HK$1,020
Shipping will take 7-14 working days
BEST DEALS
50% Off Makeup Cin: Wedding Registration Makeup Package