Hair up or hair down? Add flowers or a hairpiece? Decisions, decisions! If you've been going back and forth looking for the best wedding hairstyle for your wedding day, maybe today's feature article will help you find your final wedding look.
With the help of Hong Kong makeup artists, we put together a selection of wedding hairstyles for long hair and short hair. Not only that, we also included styles that will complement your qun gua. No matter your hair length, wedding theme, or wedding gown, we're sure you'll find something suitable or at the very least, get the inspiration you need. Read this now to stop getting confused between this style and that style. Ready to start scrolling? Lets get right to it then.
Long Hair
For a long and playful look, Catherine L. Makeup suggests this braided style with tied, ball-shaped waves. Accentuate the sections with flowers for a hint of femininity.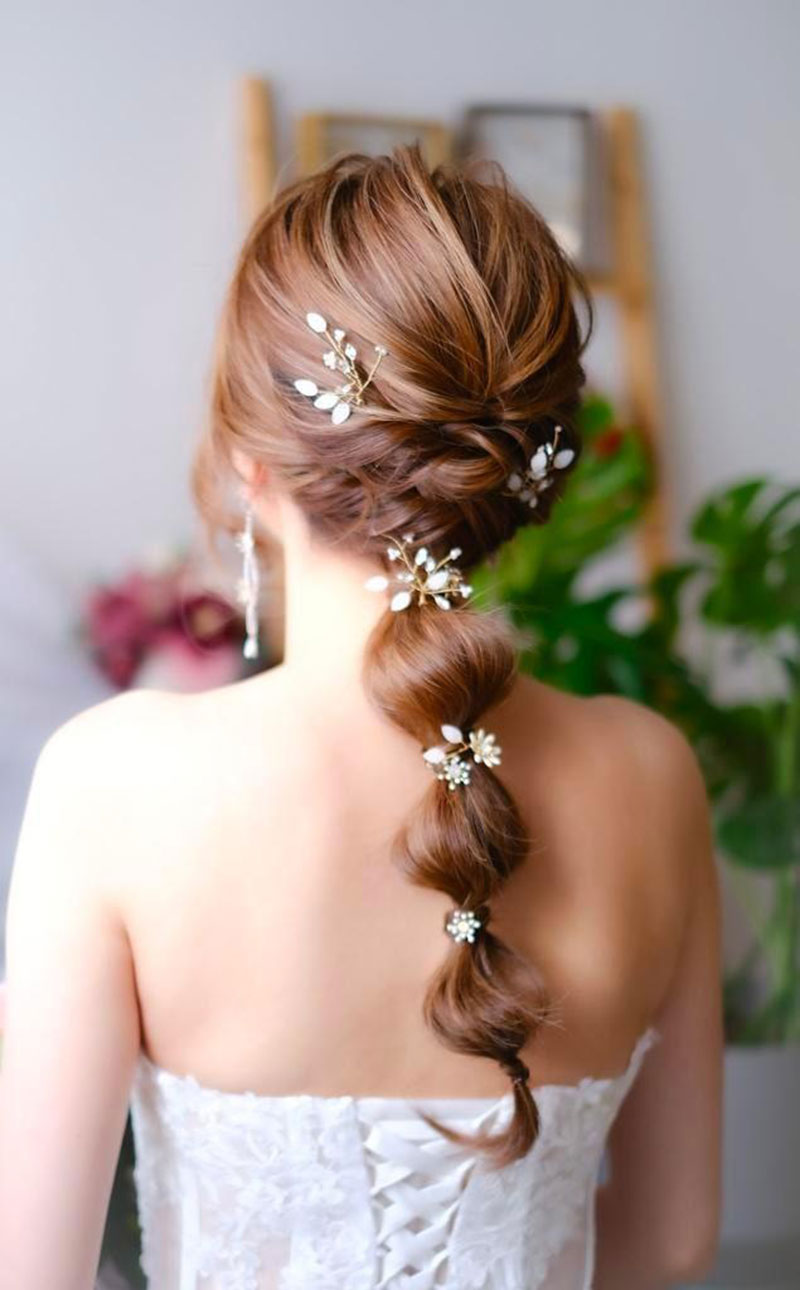 Soft loose curls are always in style, says Blush & Braid. It's a versatile look that's natural and chic and suits all face shapes. It's very easy to carry and matches all types of wedding gowns, too.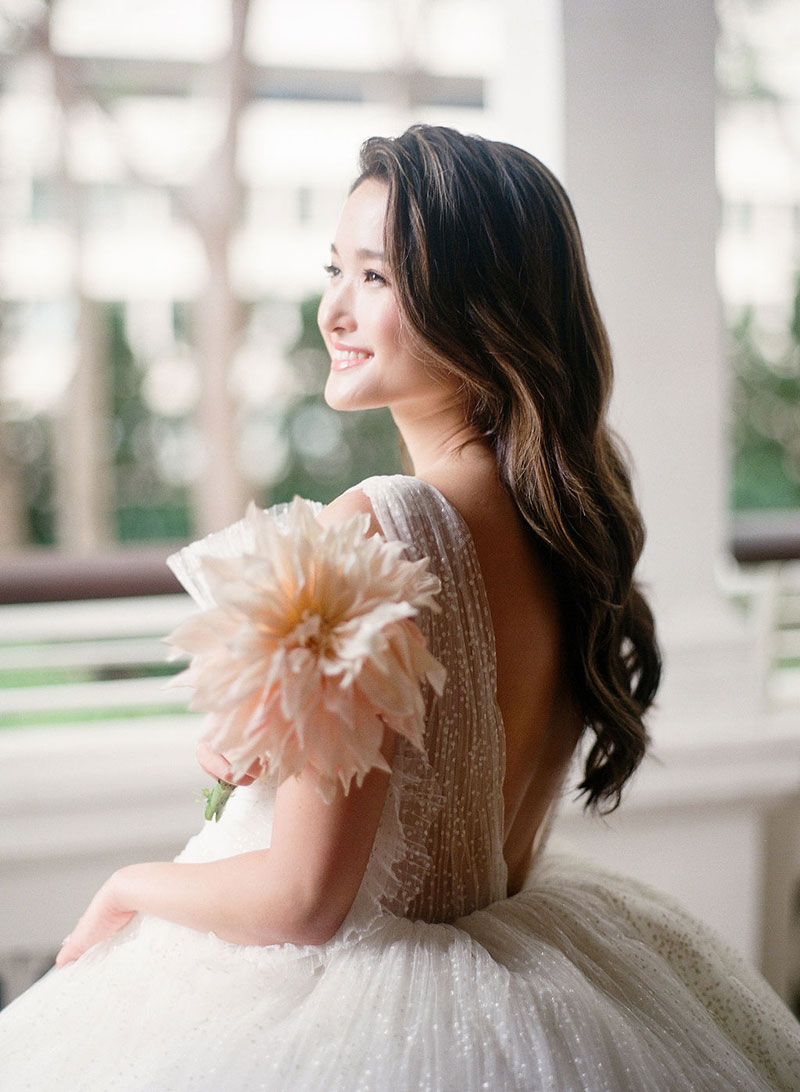 A curly low ponytail is definitely chic. Then you can show character, of make it a bit more playful with a hairpiece. Miki N's Makeup spills that this is an elegant and lasting look for the long day ahead.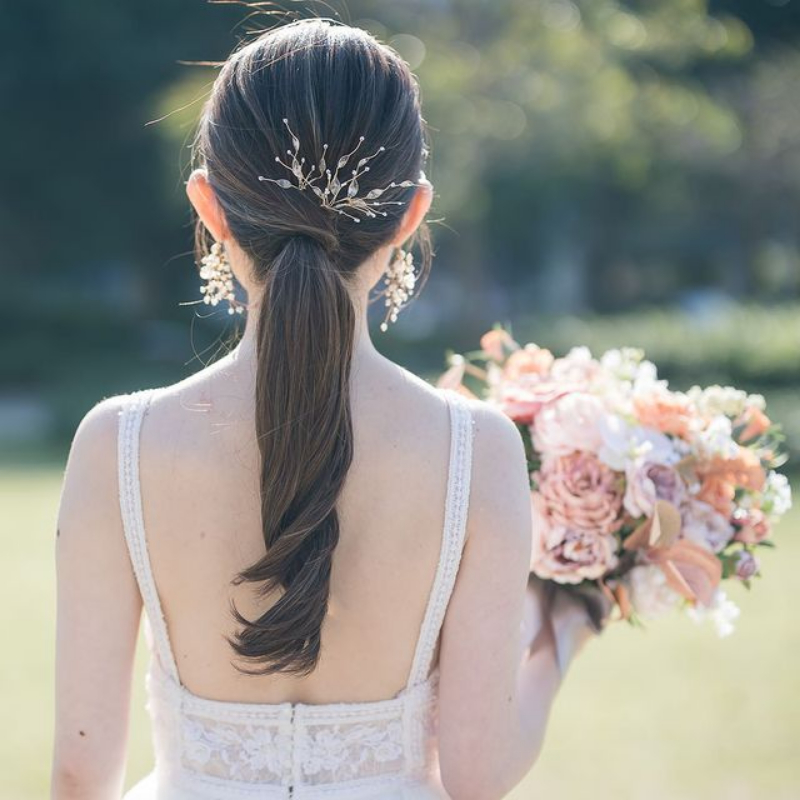 When you have long beautiful hair, there are more options for you. Sarah's Bridal Styling says that one of the glamorous side-swept look is bound to make your appearance on the aisle a stunner. It's also a great option for weddings of all themes.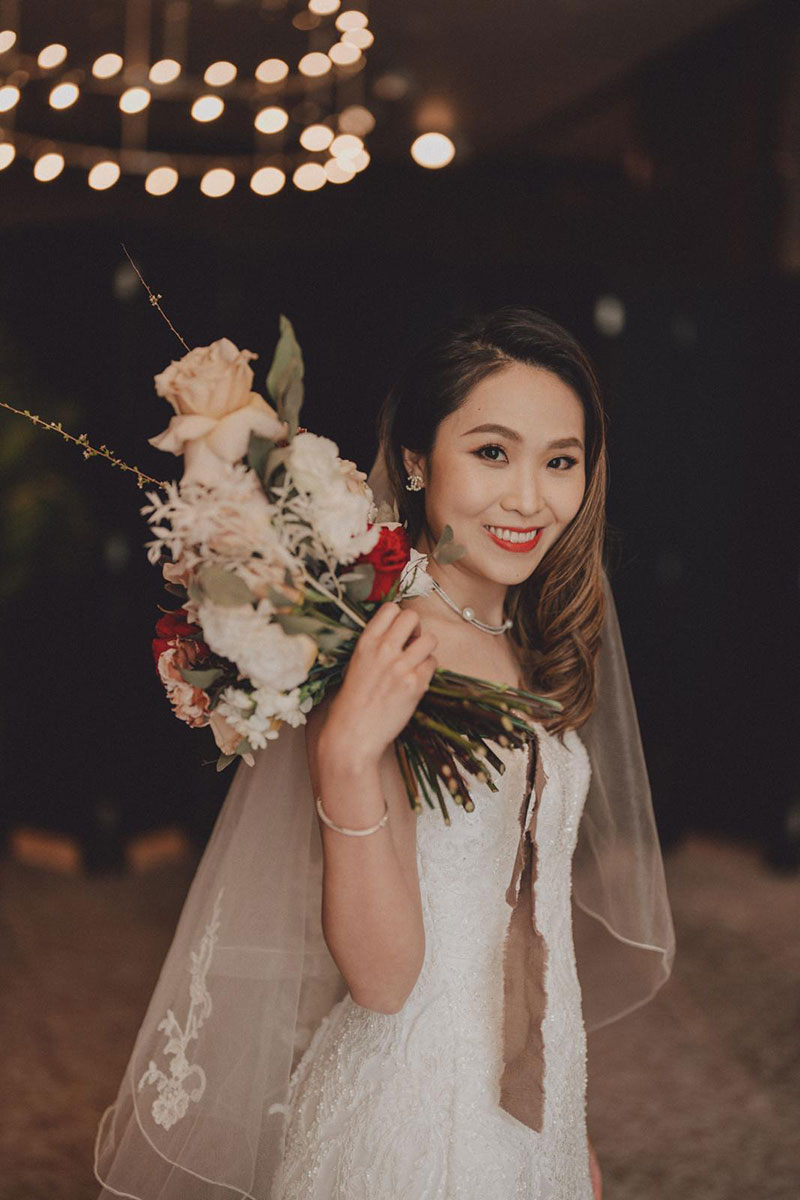 Braided looks always make brides look bright and and feminine, advises RINGOWORKSHOP IMAGE. But for brides who don't want to be too feminine, there are many different patterns to choose from do achieve their desired look.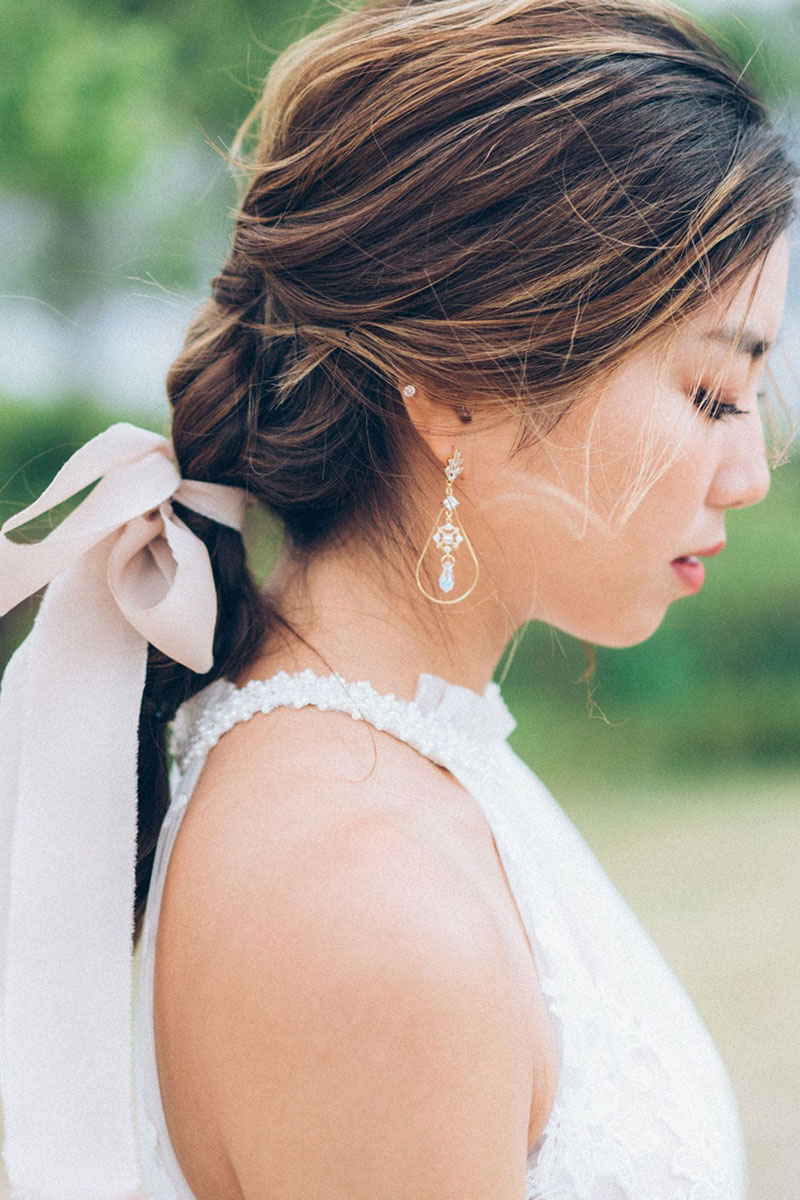 Joman Wedding says that having long hair definitely means there are countless options, especially when it comes to braids. One tip is to use braids to create volume and layers. Joman Wedding says a pony tail can be enhanced with volumnous braids behind the neck.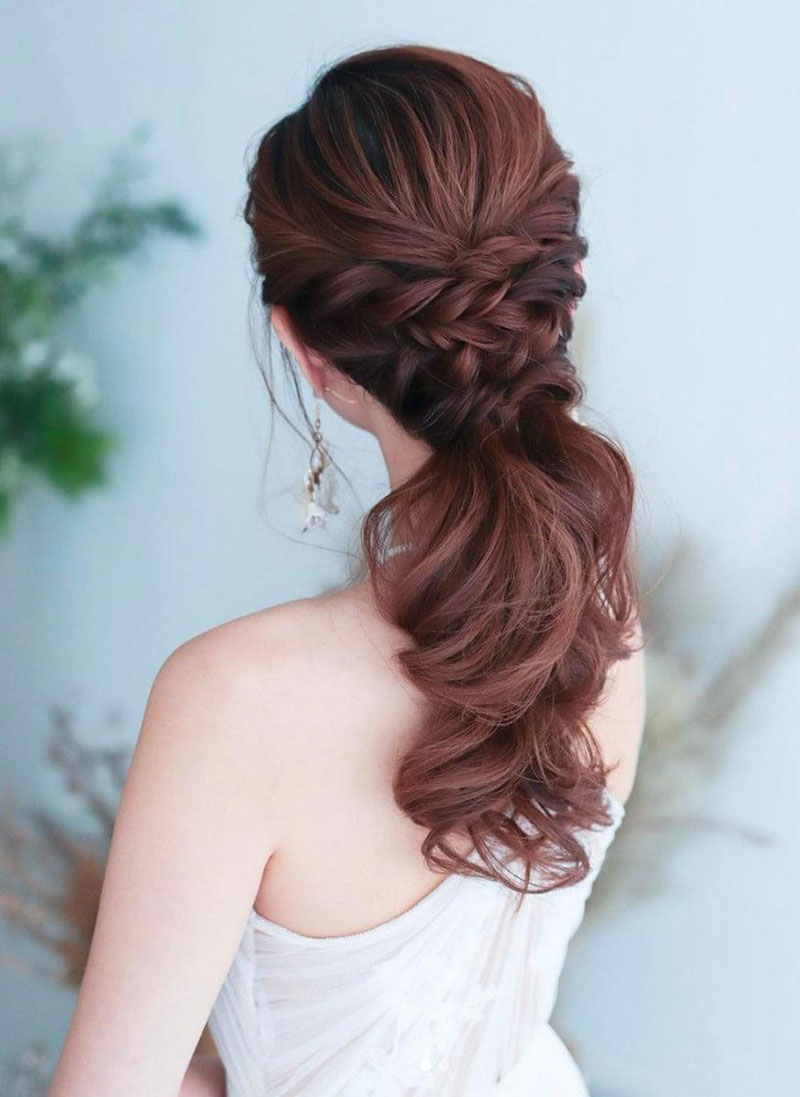 Lastly, for minimalist brides who believe that less is more, makeup artist Jamie from Natural Draw recommends this half side braid with a delicate, vine-like hair accessory.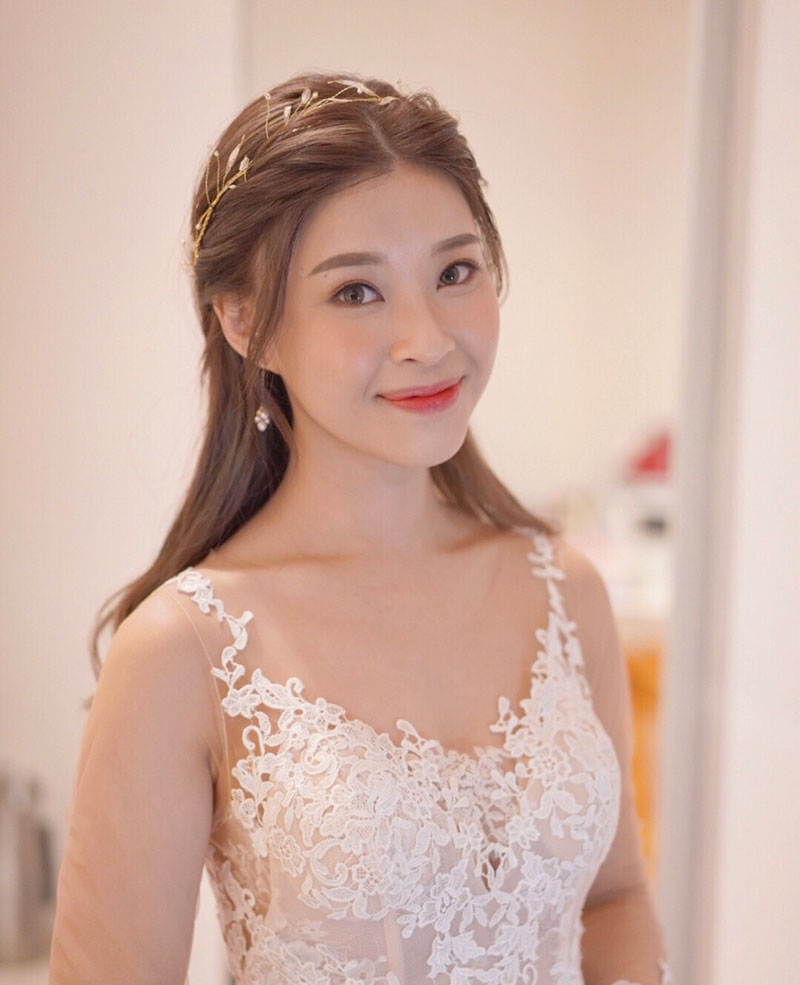 Short to Middle Length Hair
If you have short hair, don't worry! Sarah's Bridal Styling says that a long wavy bob can slim down almost all types of face shapes. Add lively colors using flowers and the statement earrings, and you have an effortlessly chic bridal look.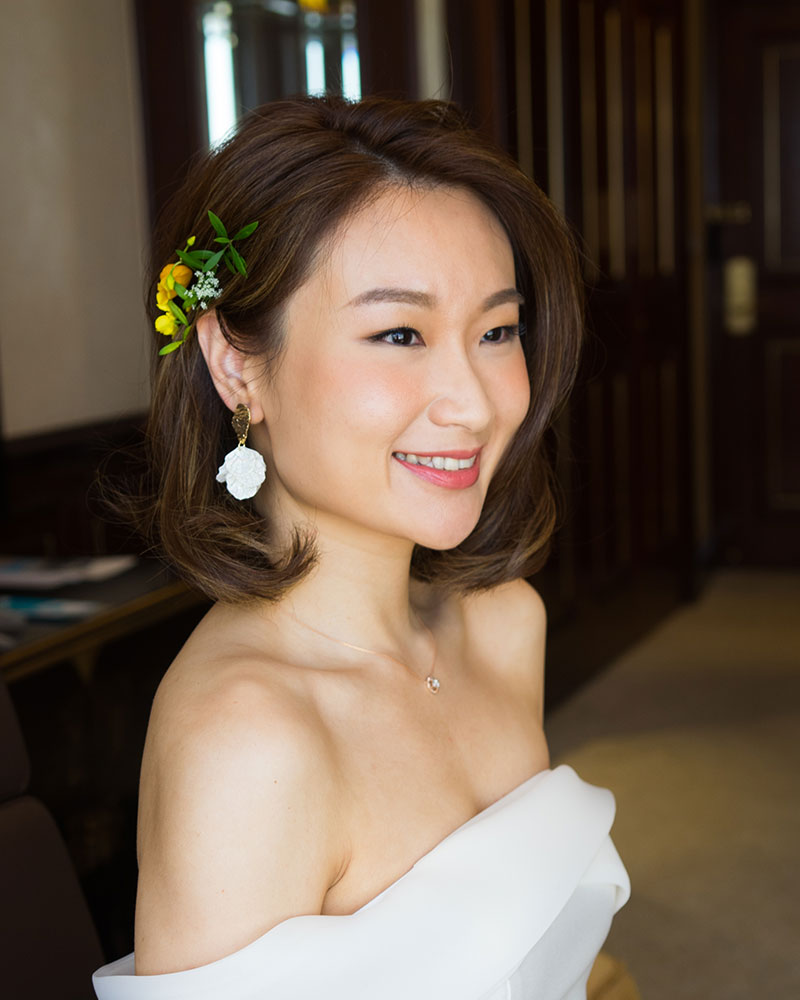 If you have side swept bangs, Catherine L. Makeup says that creating some curves along the side of your facing with using the bangs looks extra elegant.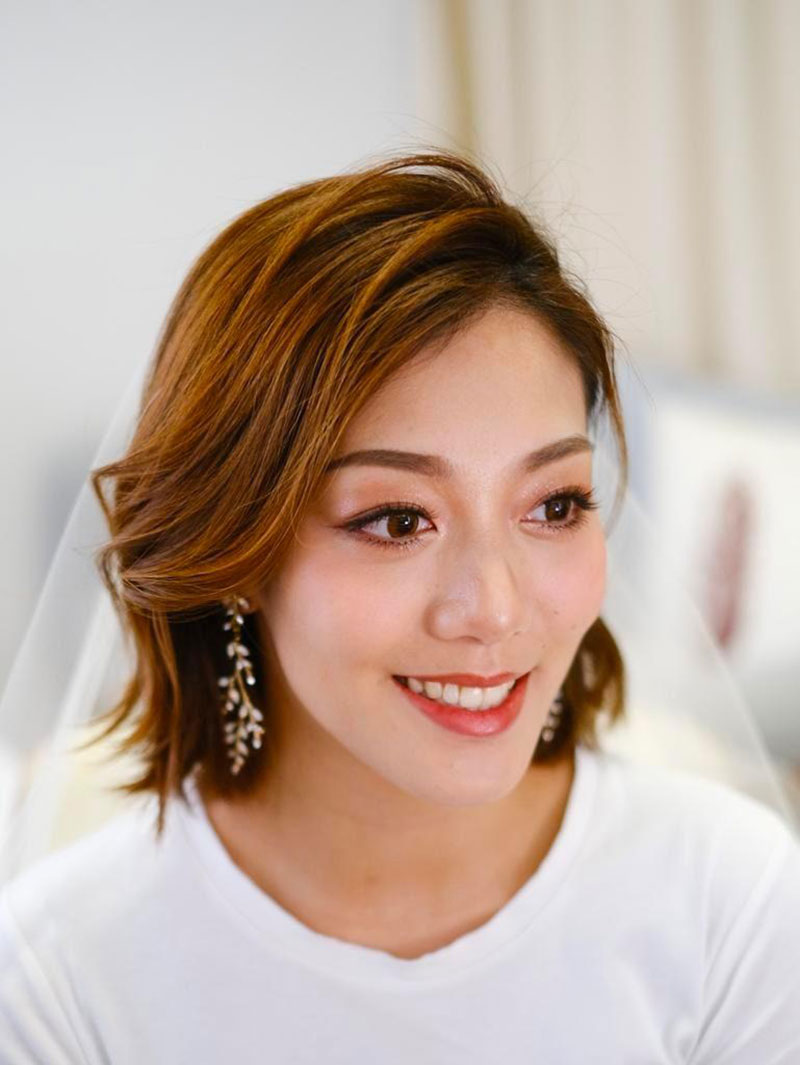 Be open to all kinds of ideas when you have short hair, you'll be surprised at all the options says, RINGOWORKSHOP IMAGE. You can be chic, elegant, or cute! Take this half ponytail with a bow as an example.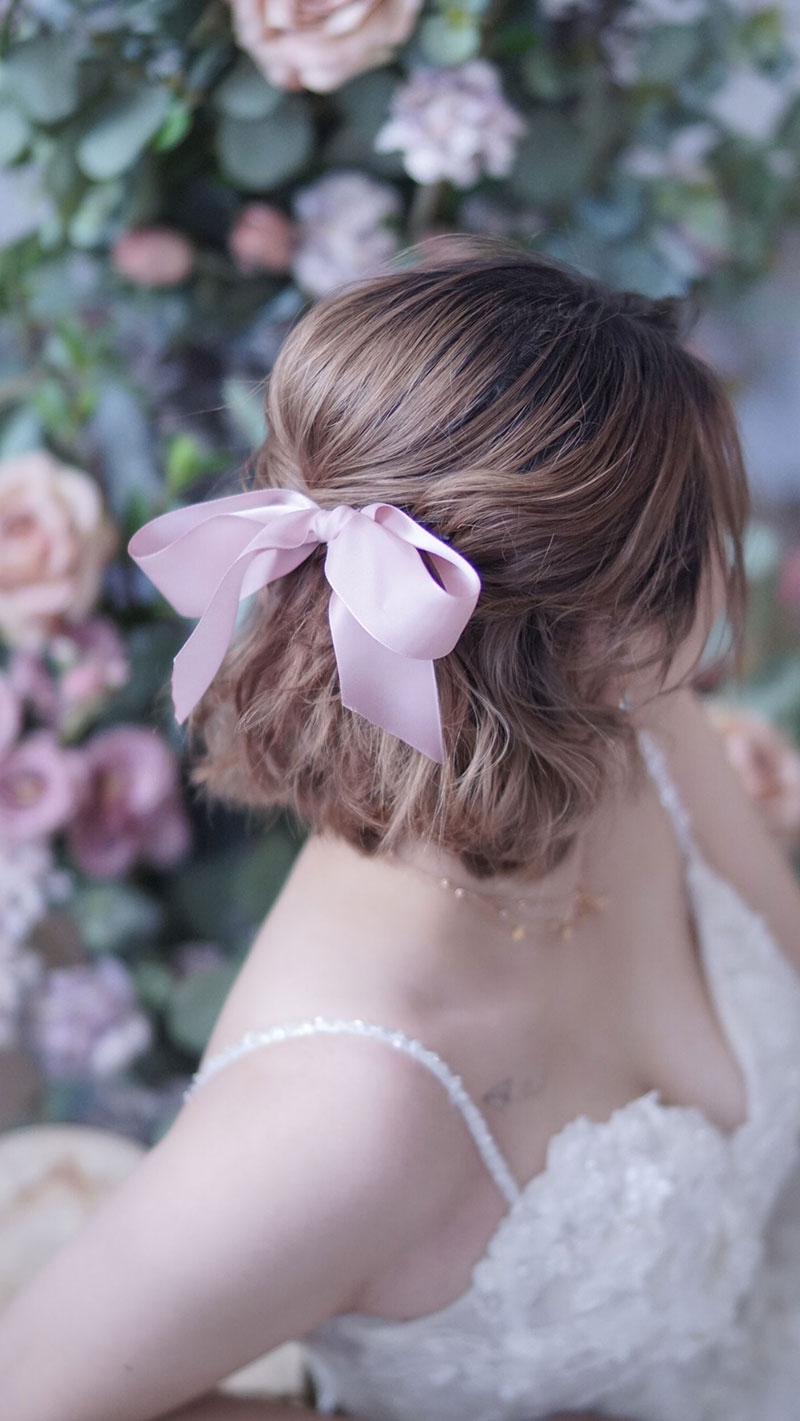 Just because you have short hair, it doesn't mean you can't go for an updo. If you hair falls right at your shoulders, Blush & Braid shows how you can go for a romantic low bun.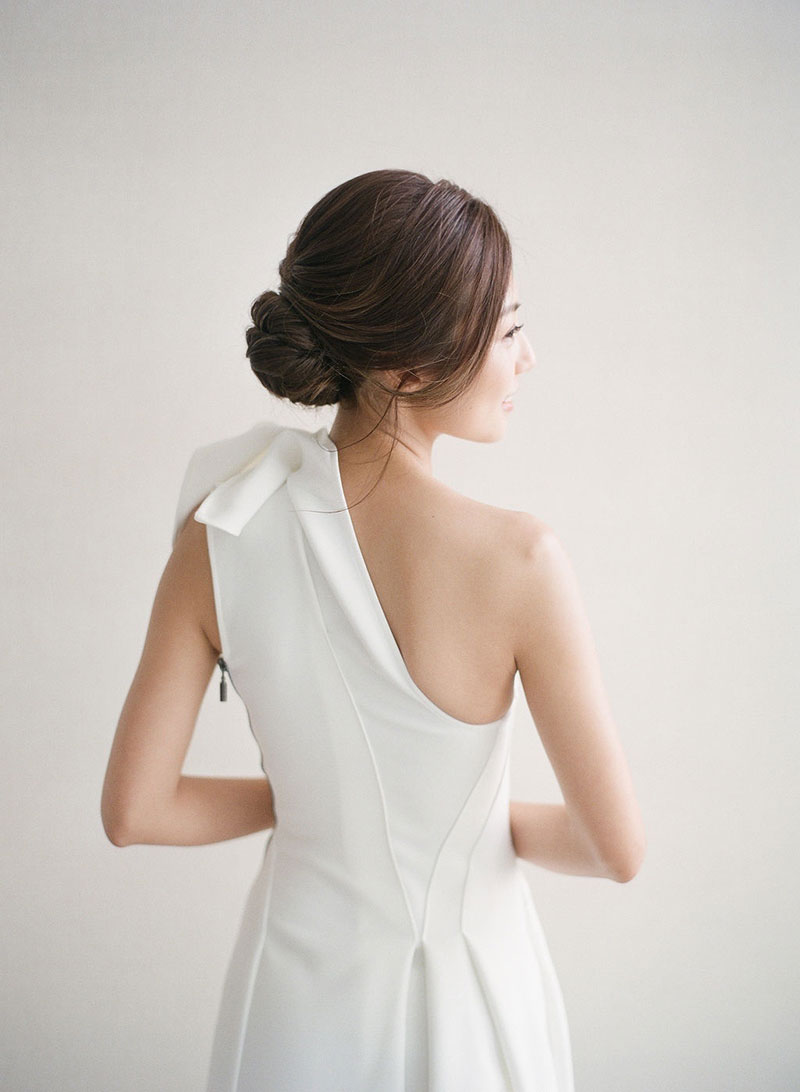 Similarly, Miki N's Makeup reveals this stunning airy organic updo that works for short hair, too! Add some pearls to elevate this hairdo even more.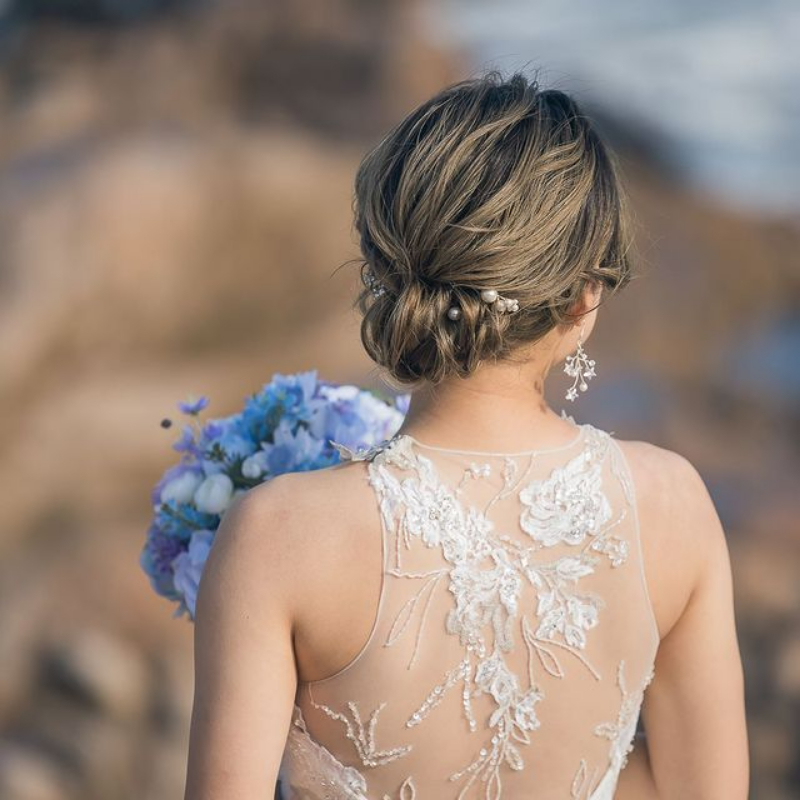 Or altenatively, makeup artist Candy from Natural Draw reminds not to let your hair limit you. A low bun can also look ethereal with beautiful, crawling flowers.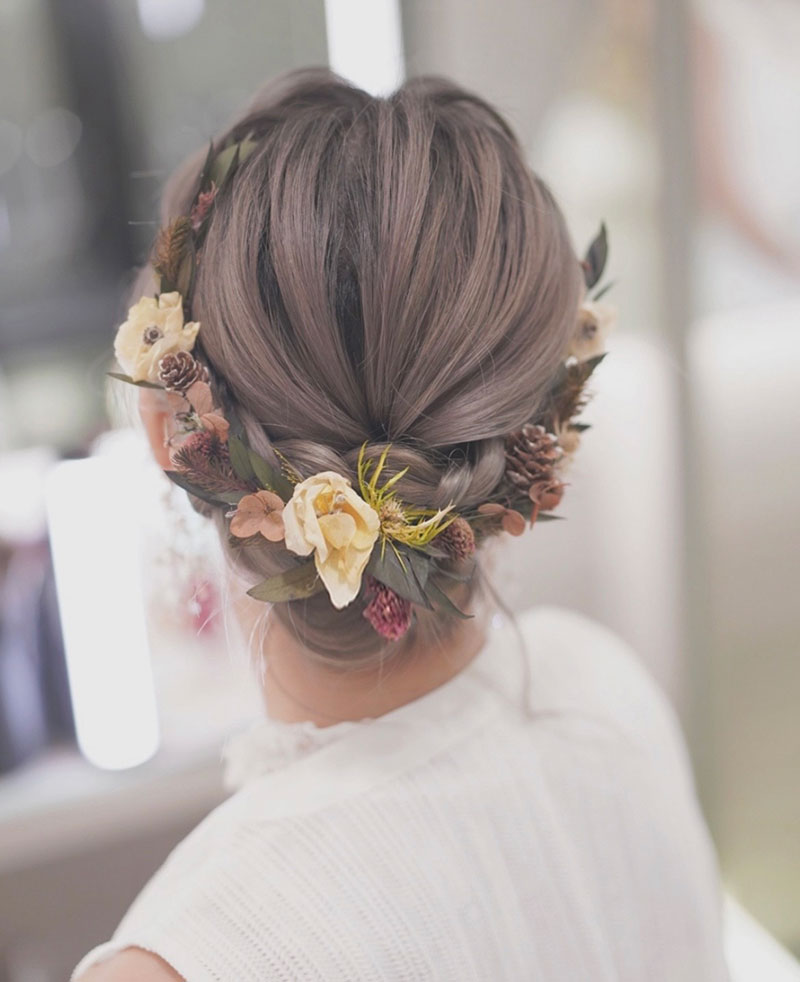 Short hair usually makes brides look naturally cheerful and playful. But you can add subtle pearl accessories on the side and keep the bangs to outline face shape. Joman Wedding says this will make the look softer.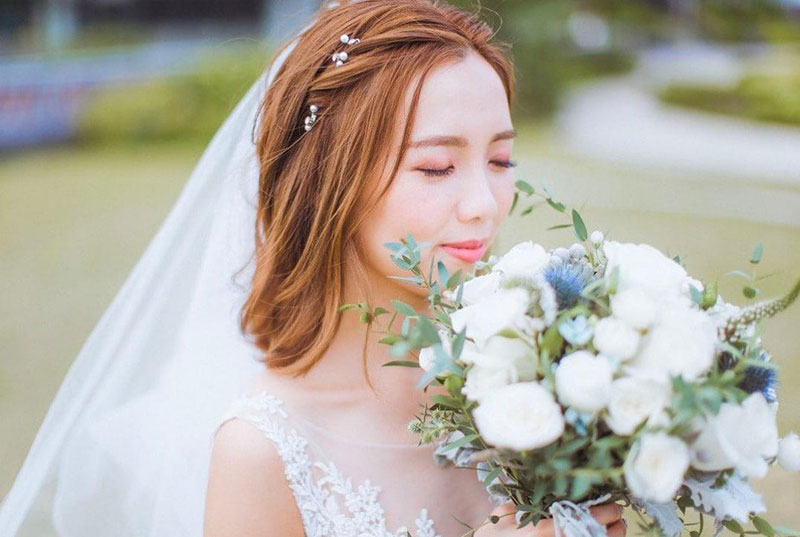 Gua
When looking for a hairstyle to go with your qun gua, RINGOWORKSHOP IMAGE round shapes and arches complement the gua. In this example, a round low bun and an intricate headpiece completed the bride's look.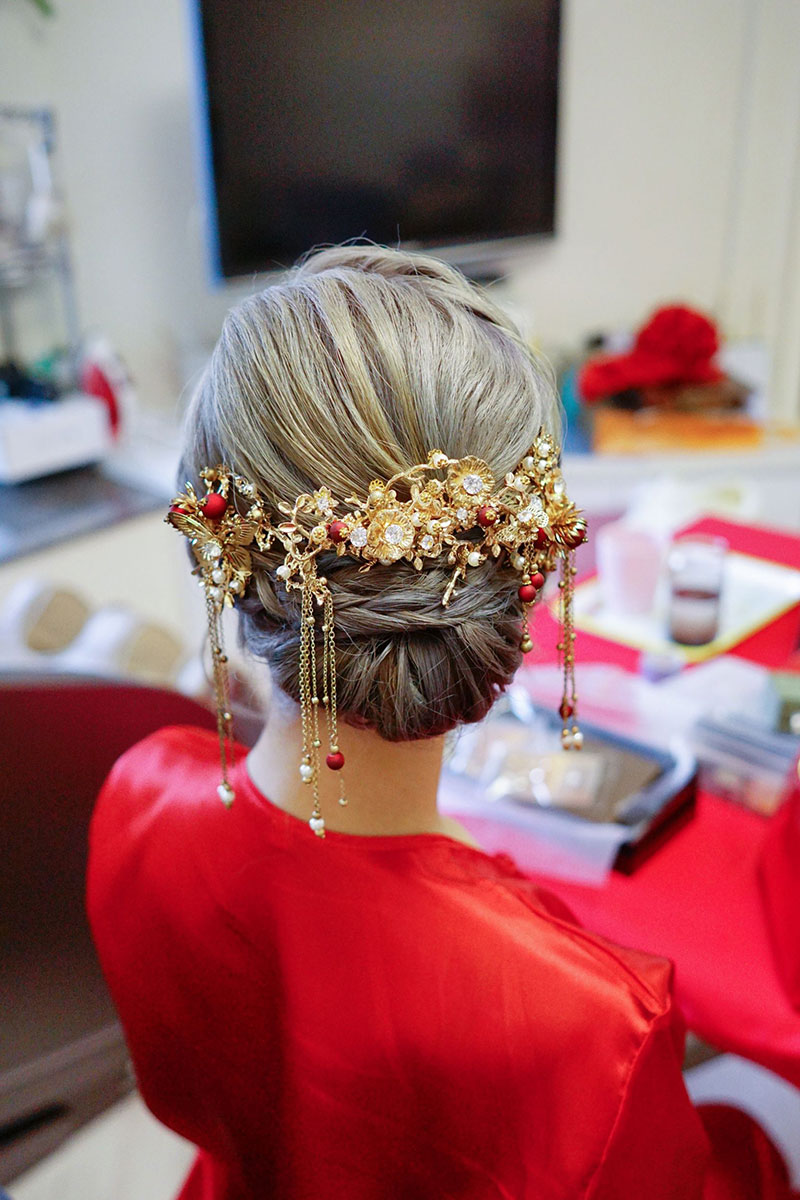 The same style works with fresh flowers too, as exemplified below. In addition Miki N's Makeup shares that flowers add freshness to the otherwise very traditional feel of the qun gua.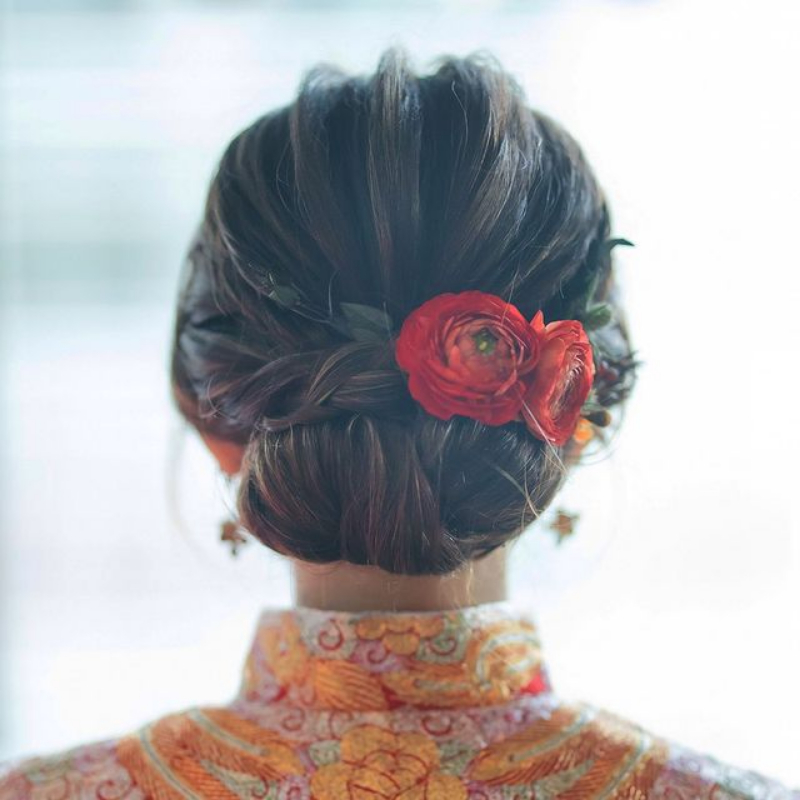 Since the qun gua is already very elaborate, Blush & Braid recommends keeping the hair back and away from the face, either in a bun or braids. This will keep the focus on the gua and make you look elegant.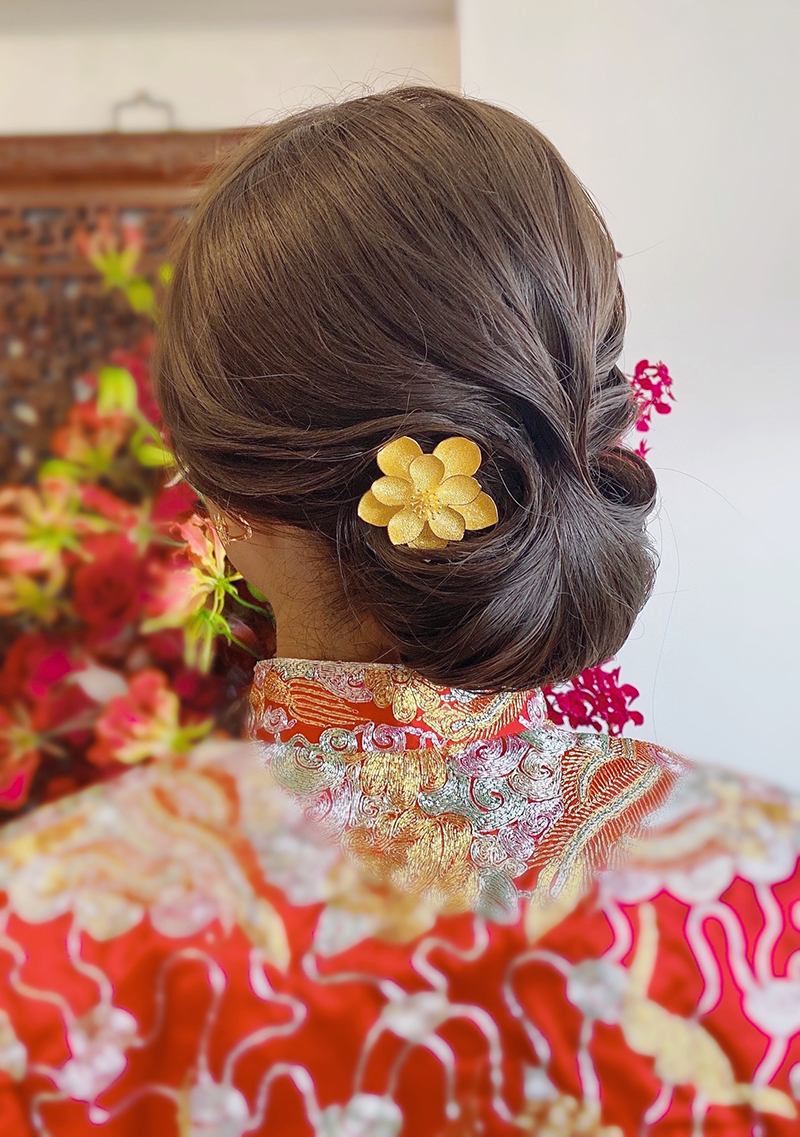 Another option is a textured bun with floral accents. Makeup artist Koey from Natural Draw, says this is a go-to style for brides because it looks very neat and at the same time, feminine.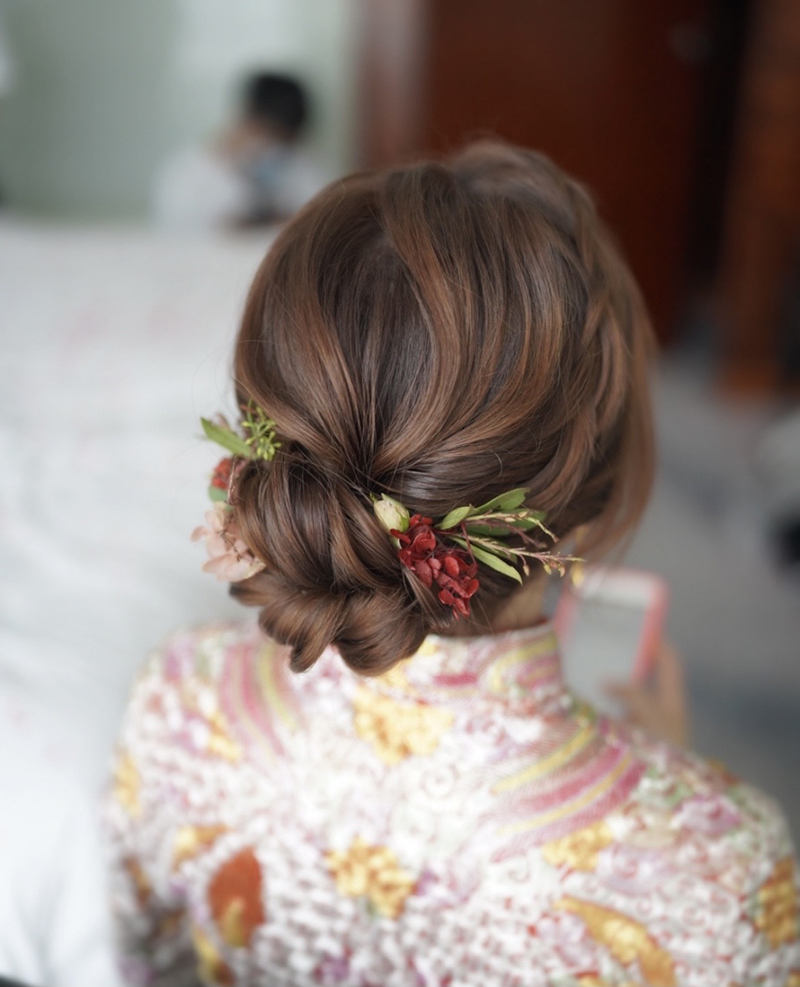 Catherine L. Makeup agrees and shares that soft lines using textures and waves along with the bun makes the look extra gentle and romantic.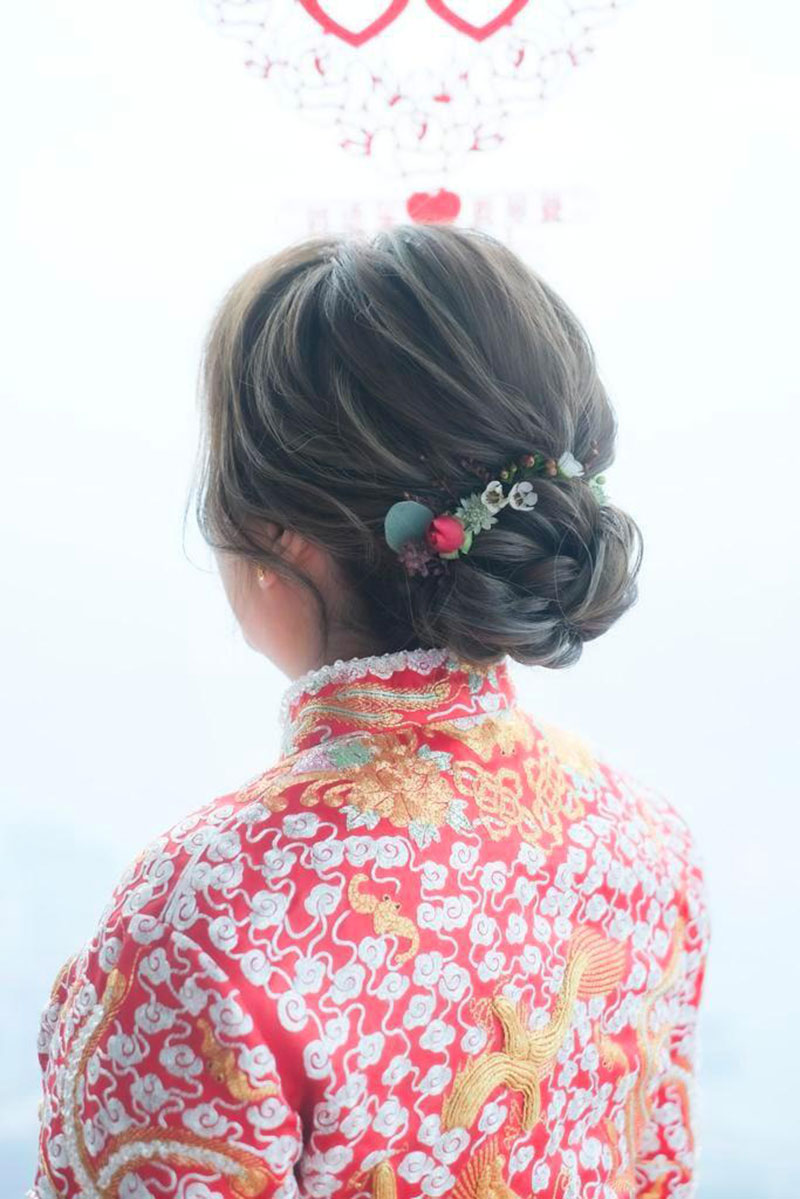 On the other hand, if you want to loom sophisticated in your qun gua, Joman Wedding suggests a subtle simple updo, with 3d floral accessories.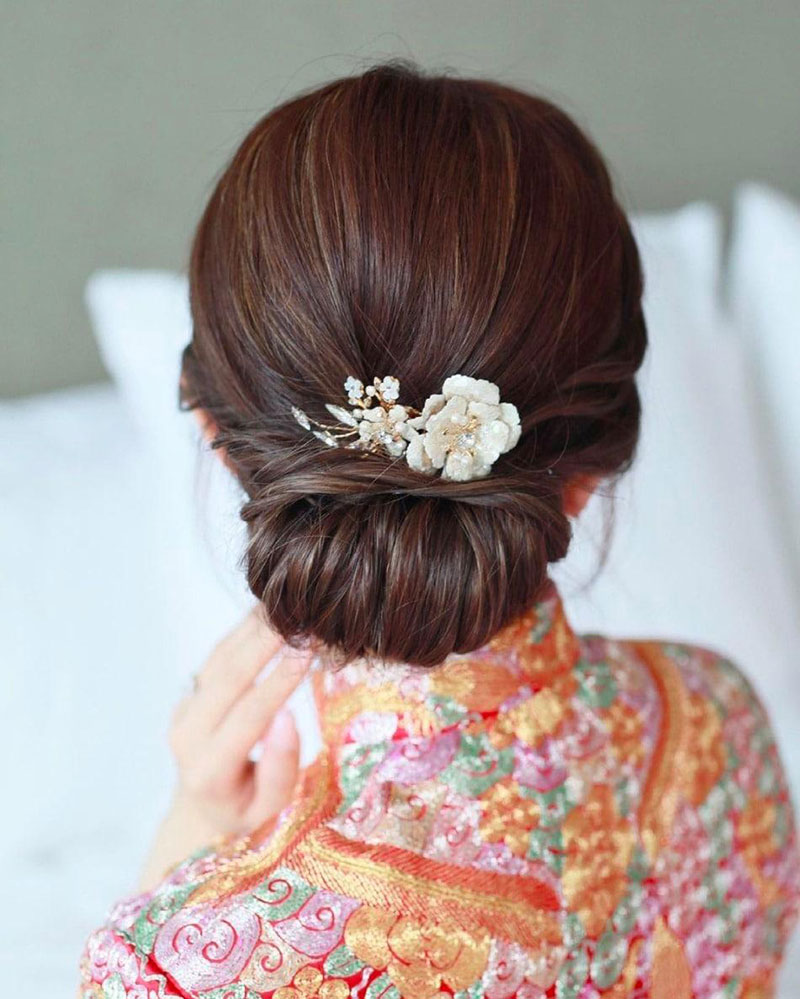 But what if you have sort hair? Sarah's Bridal Styling that carefully selected and arranged accessories can help make brides with short hair the most stylish ones you can imagine.