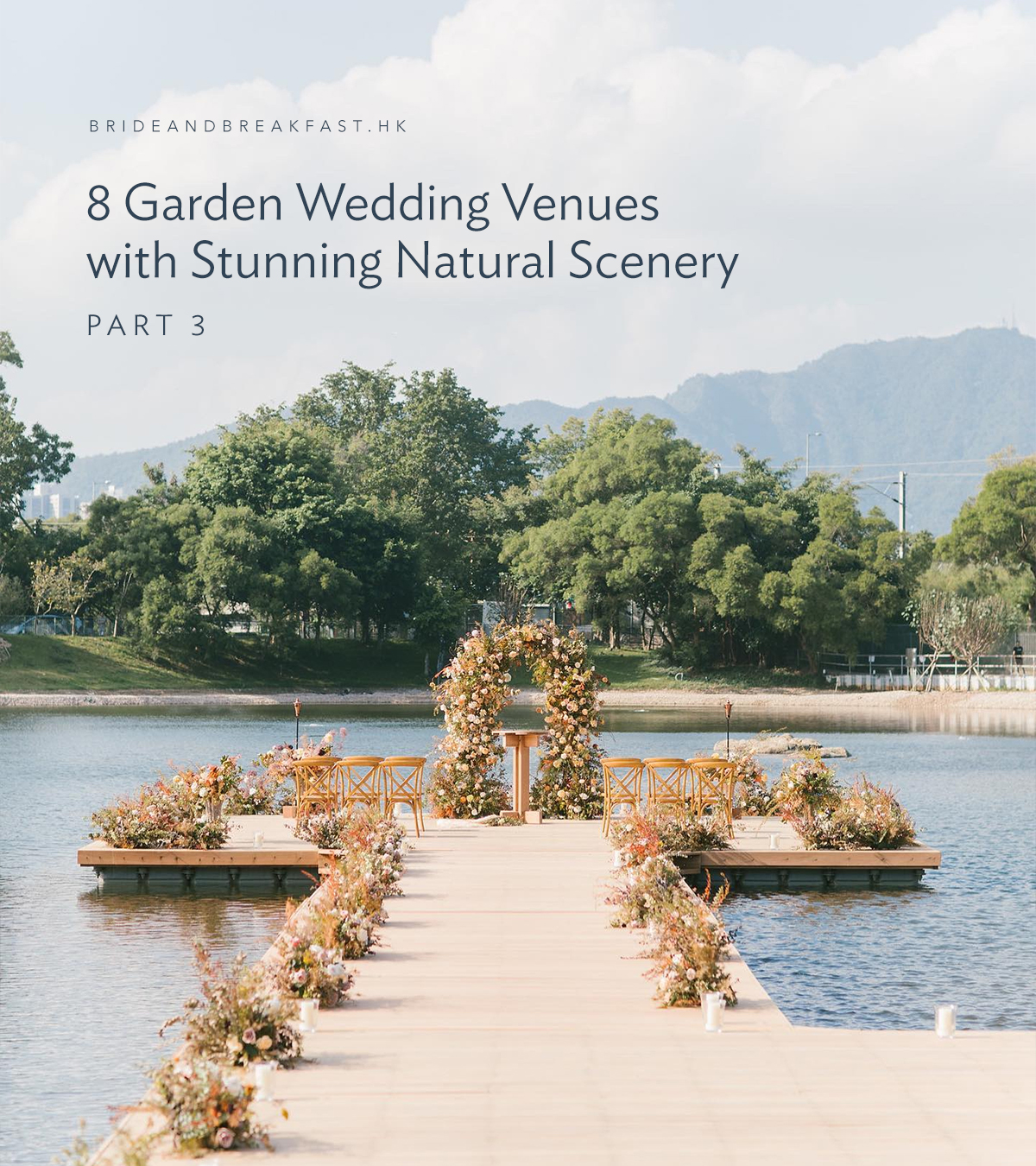 When it comes to achieving a picturesque wedding, you can never go wrong with an outdoor garden venue. You can go a step further by choosing not just any garden venue, but one that will also gift you with stunning natural scenery and breathtaking landscapes. These views will fill your wedding with romance. Moreover, nature has a way of surprising us with beauty in various forms–painted skies, billowing flowers, and towering foliage. Here's a list of outdoor garden venues that will turn your wedding into a most memorable event with the help of the Mother Nature's magical touch.
(1) The Grassland
The Grassland, which is located at Clearwater Bay, features an open space surrounded by greens–it feels like you're hidden in your forest! Not only that, this venue comes with elegant descending stairs, perfect for the bridal entrance. The Grassland can fit up to 250 guests and can be dressed up in any way, so you can get as creative as you want if you choose to wed here.
Location: https://g.page/the-grassland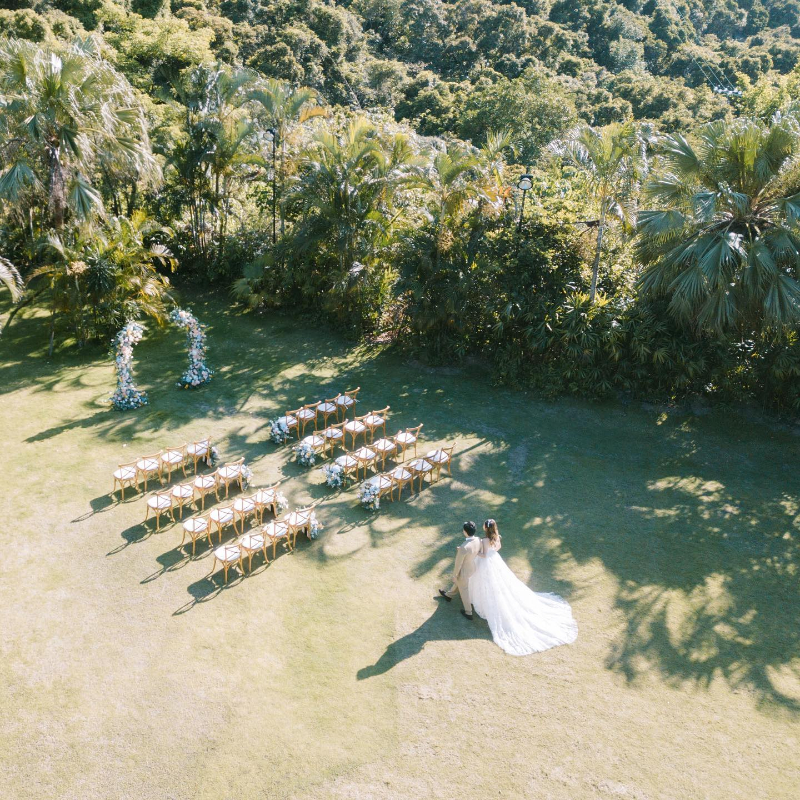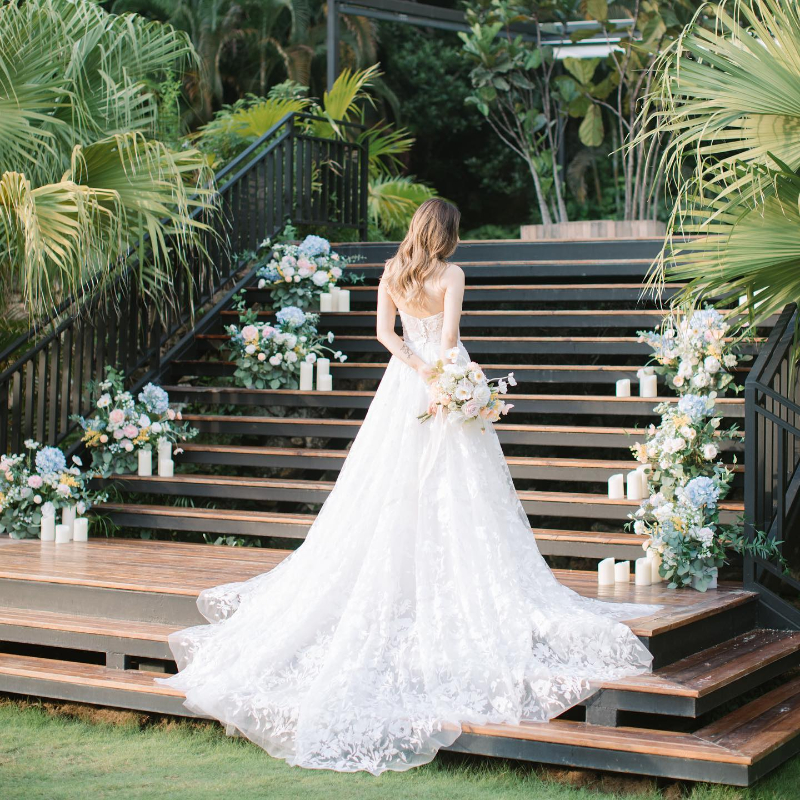 [Photos from: @thegrasslandhk / Photography: Hugh's Hue]
Wooden Fairies is a private garden suitable for all your special occasions, that includes your wedding. Celebrate an intimate ceremony in the open garden that's surrounded by beautiful flowers and lawns. The open lawn connects to a wooden stage which can house your wedding arch or backdrop, serve as the main stage for your banquet, or an elevated area for the presidential table.
Location: https://g.page/wooden-fairies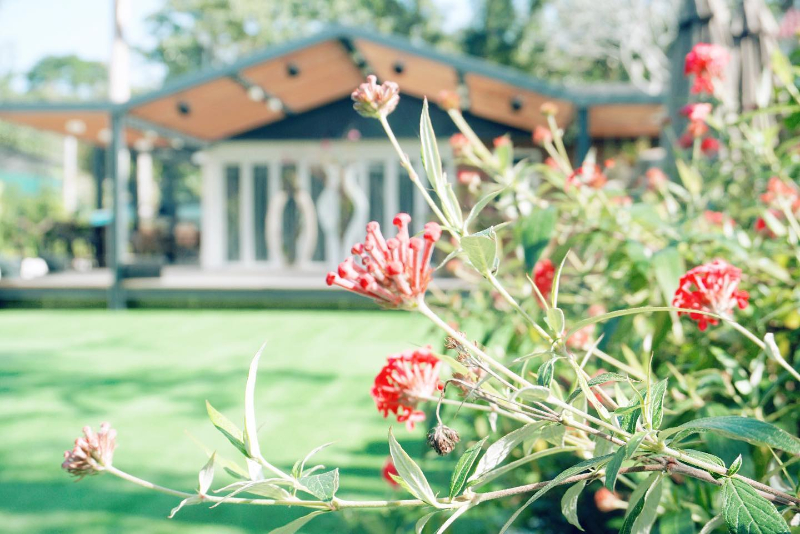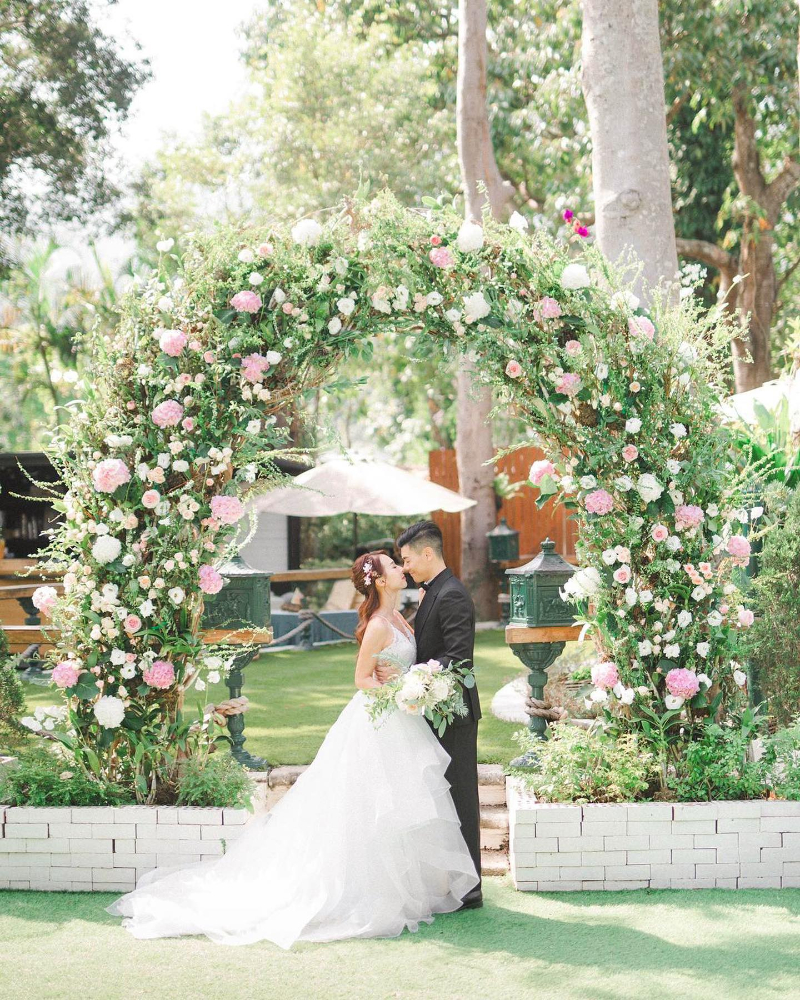 [Photos: @thewoodenfairies]
(3) The Pavillion
If you've been following us, you'll notice that we've featured a number of weddings at this venue already. We're not at all surprised that this venue has been getting couples' attention. Apart from the beautiful garden clearing and quaint house where couples can get ready, this venue includes pretty pockets within the vicinity where you can take dreamy photos.
Location: https://goo.gl/maps/y9aMi5k7wb3PgAr5A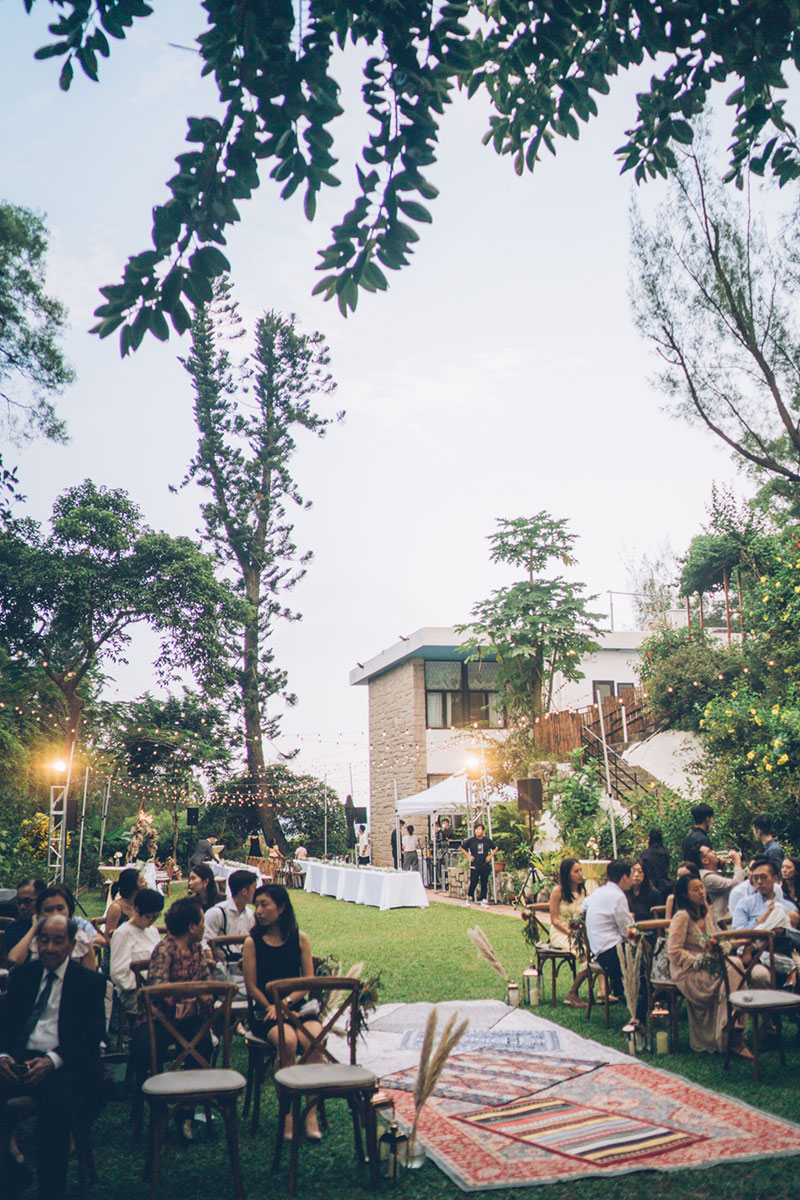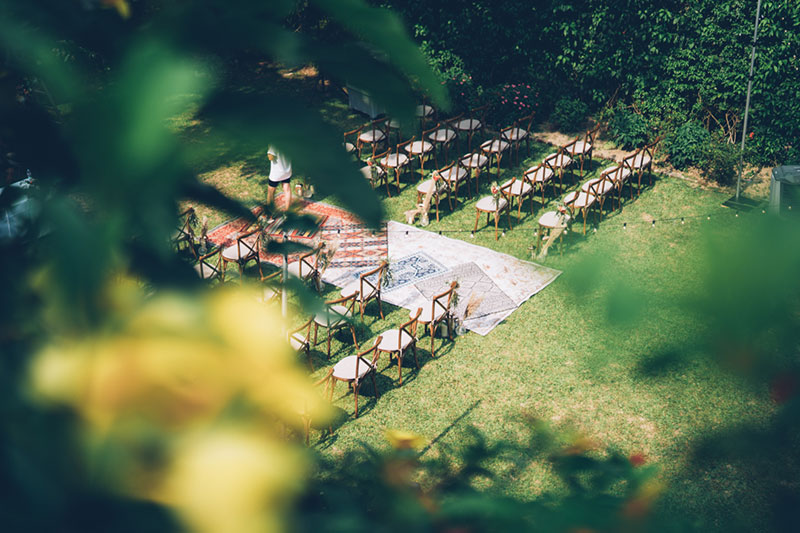 [Photography: Martin Aesthetics / Full Wedding: A Rustic Garden Wedding at The Pavillion Filled with Peach and Cream Flowers]
(4) Lake House
The Lake House sits right beside a lake and expansive greens. What makes this venue extra unique is the deck that extends well over onto the lake. Couples can say their vows right in the middle of the deck with the lake surrounding them. On top of that, this venue has a tailored garden area plus the elegant European style Le Vow which can house a beautiful wedding banquet.
Location: https://goo.gl/maps/TRdVDqQVJjqAnjdZ9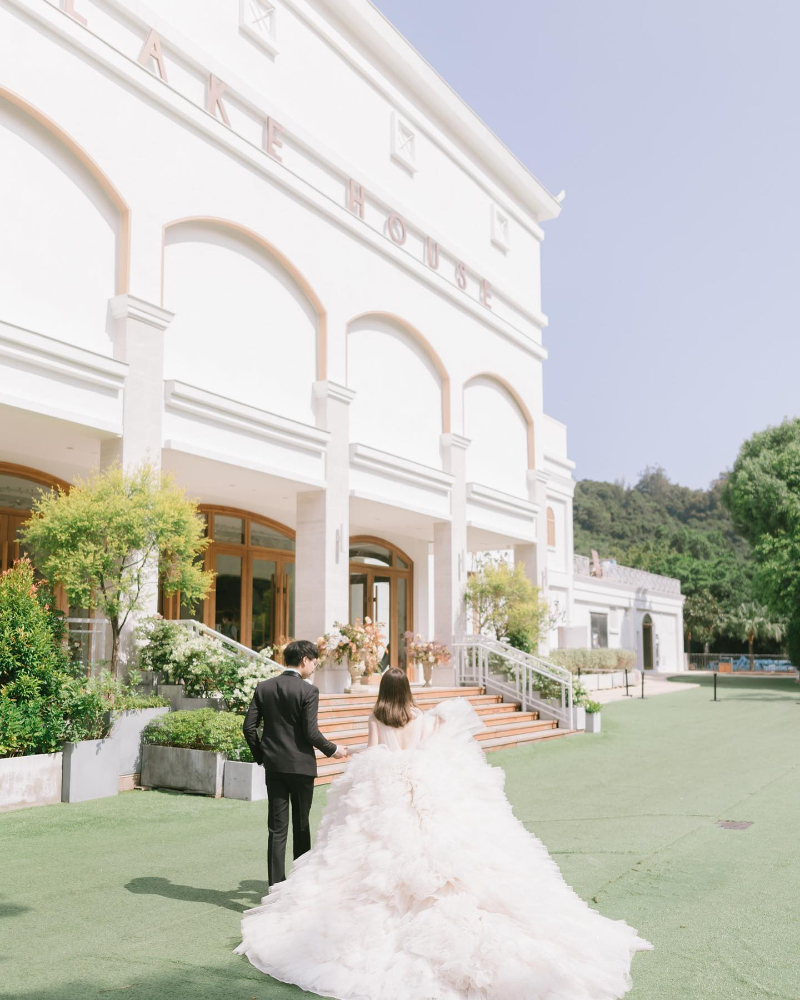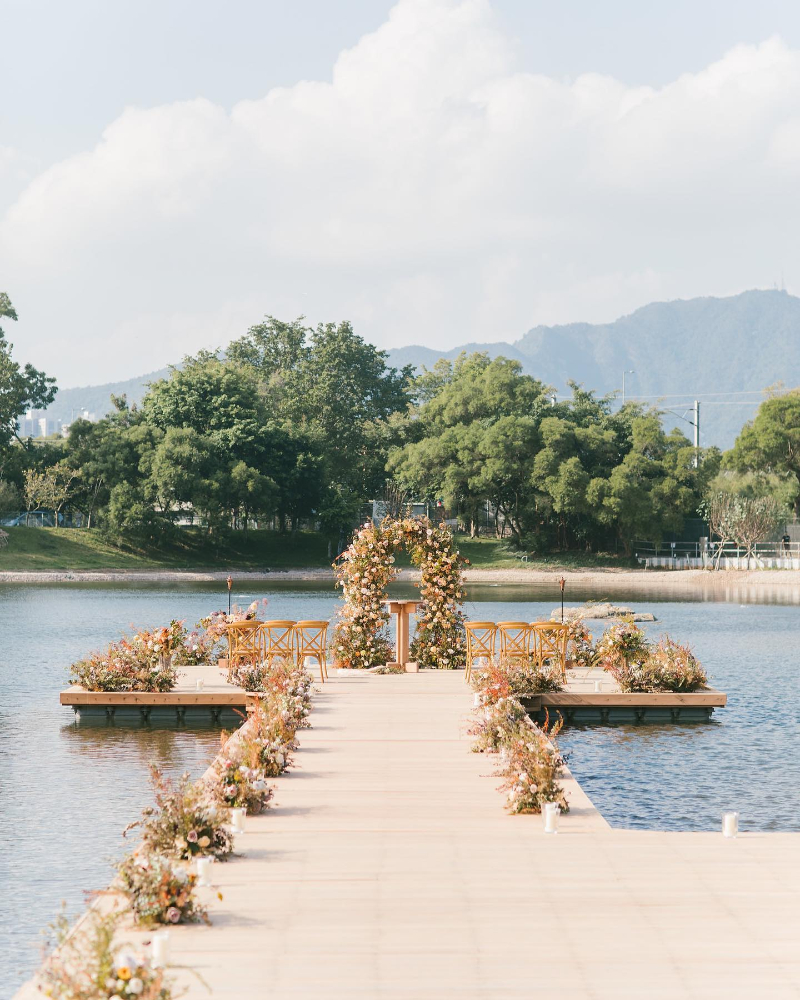 [Photos: @lakehouse.hk]
Victoria Peak Garden is famous for pre-wedding photo sessions. But how about tying the knot there, too? Yes, you can also have an intimate garden wedding here. It's also a versatile location for post-nuptial photos. The garden includes winding paths filled with trees and open green lawns interspersed with park benches, pagodas, and classic Victorian garden fittings. But of course, the highlight of any visit to the Peak Garden is the outstanding views available around Hong Kong.
Location: https://goo.gl/maps/b1ePwUGc7SH7N2G78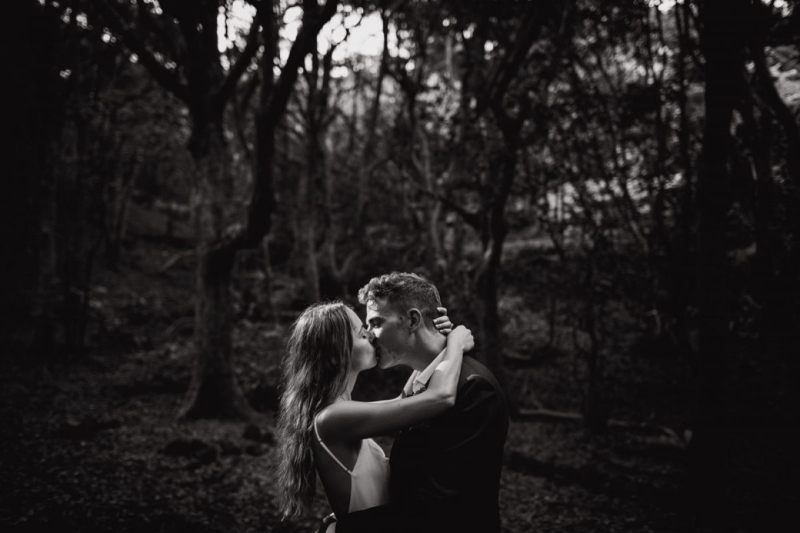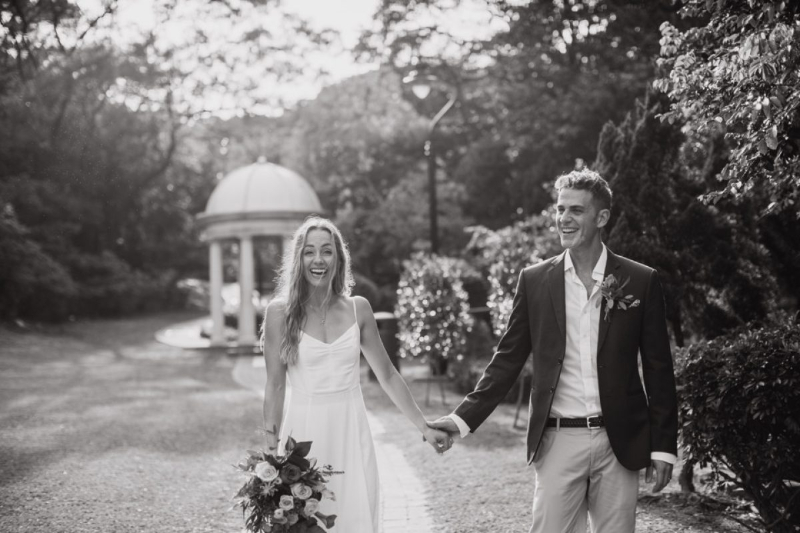 [Photography: Jamie Ousby]
(6) Bay Garden
For an extremely private wedding with an overlooking view of the bay, head on over to this charming venue. The open garden overlooks the calm water and has a cozy vibe to it. You can just imagine how stunning it will be at night, especially if you add canopy lights that reflect back light thanks to the surrounding water.
Location: Kindly contact Bay Garden directly.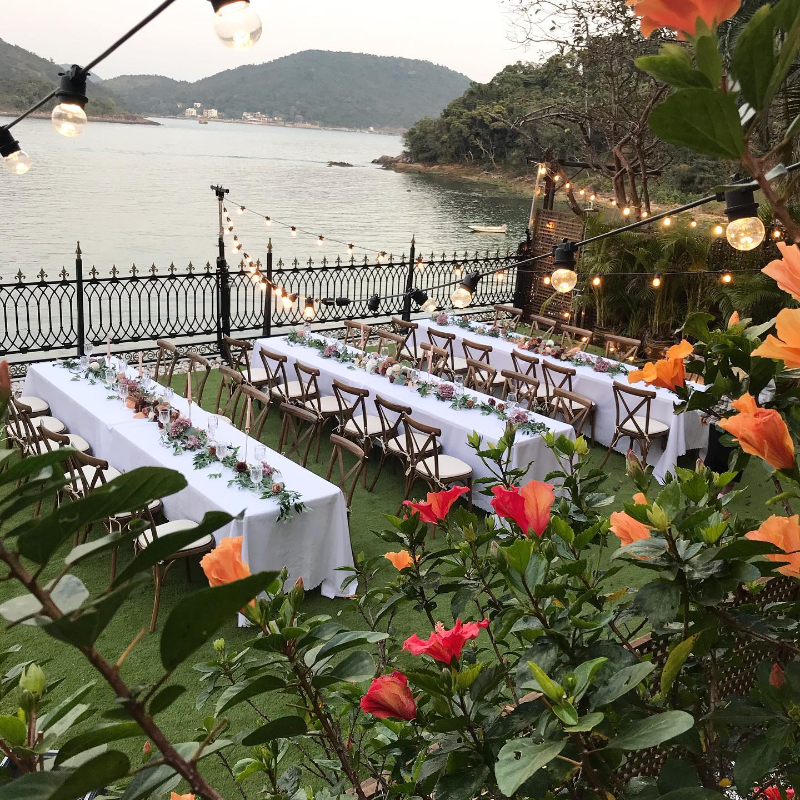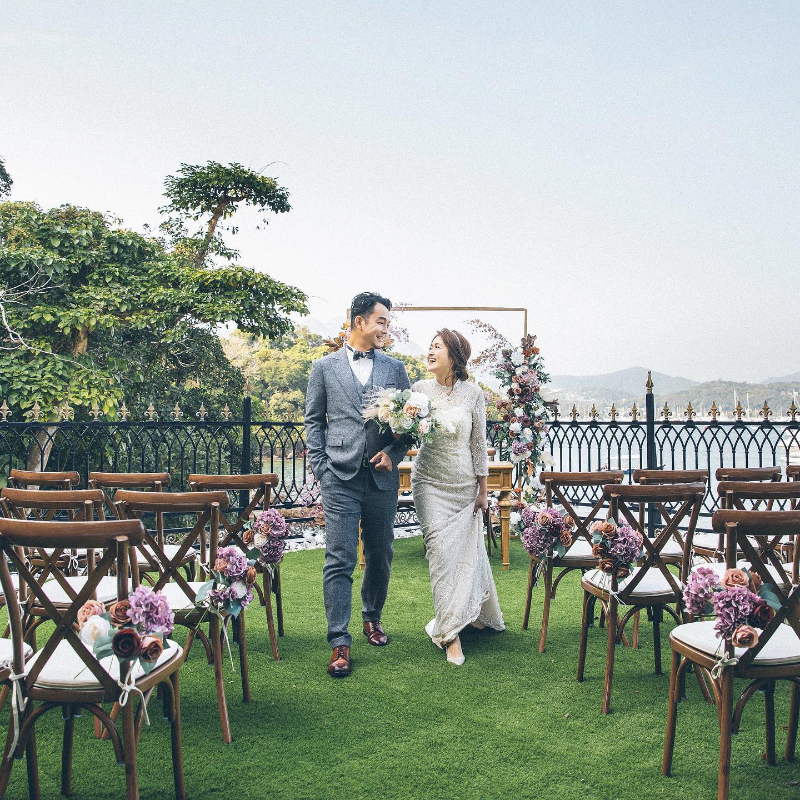 [Photos: @baygardenhk/ Photography: Broll HK] 
(7) White Barn
The White Barn is a picturesque enclosed lawn surrounded by tropical plants and trees. While it's a pretty garden site for a garden celebration, The White Barn also offers couples a beautiful white marquee tent for the banquet. This way, you need not worry about unfavorable weather, plus you can glam up the marquee or change up the look for the indoor setting.
Location: https://goo.gl/maps/NhstVK4QhFWhcrRn9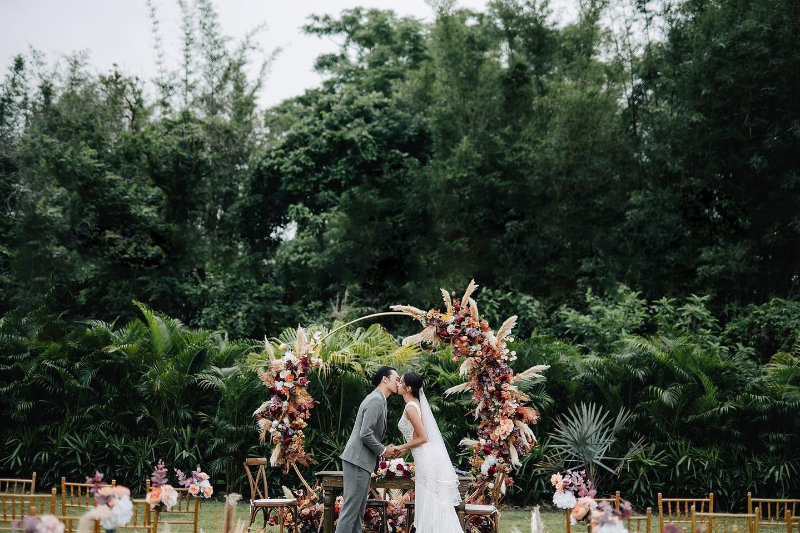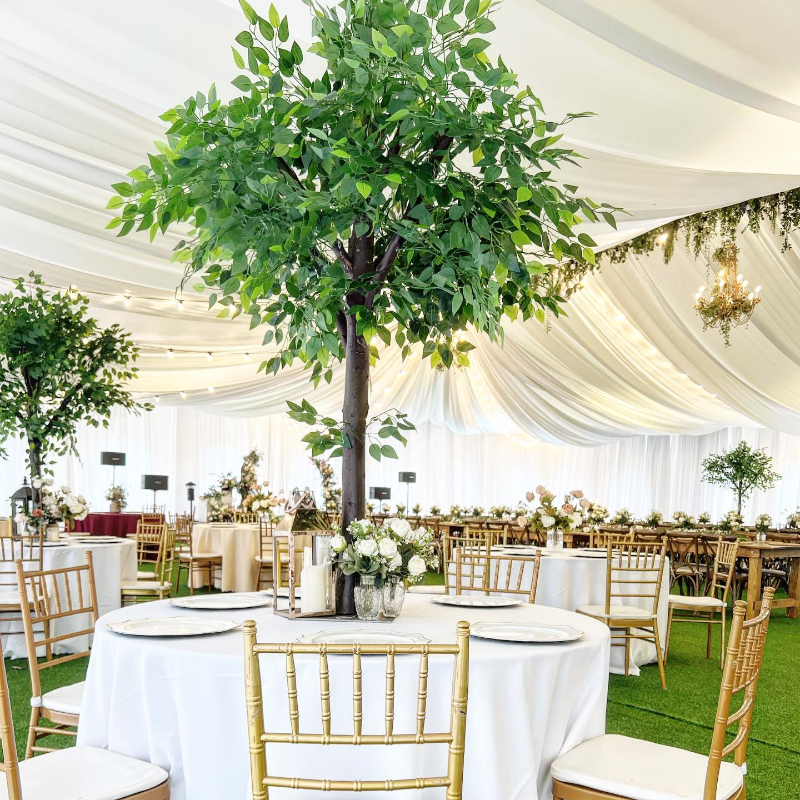 [Photos: @whitebarnhk / Photography: @manfred.photography]
(8) The Repulse Bay
The Repulse Bay can give your wedding all kinds of natural settings. The Verandah is a well-known garden site which can house larger guest lists. Meanwhile, The Lawn and The Secret Garden are equally stunning locations within the property for more intimate celebrations. Whichever venue you choose, your wedding will have the best scenes from every angle.
Location: https://goo.gl/maps/Vb92d1peGV59cbhw9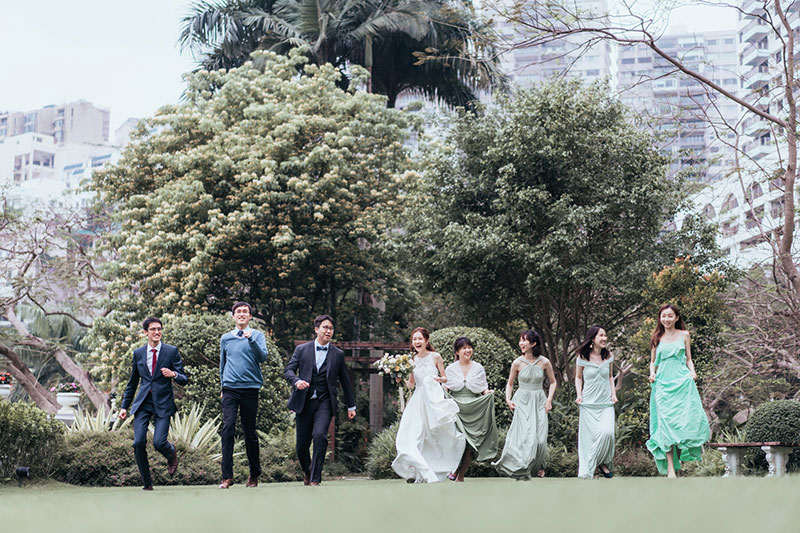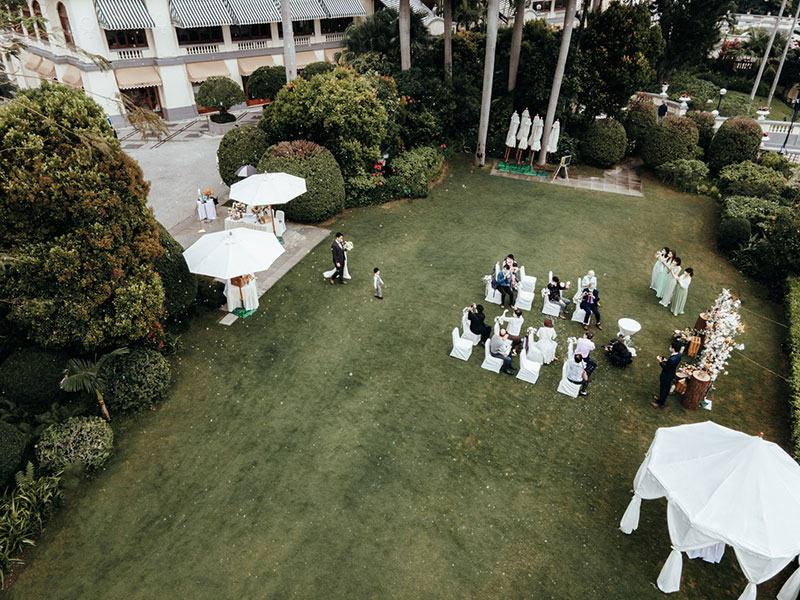 [Photos: Koody Pixel  / Full Wedding: From a Coincidental Meeting to a Romantic Wedding at The Repulse Bay ]
Looking for more wedding venues? Check out our Venue Gallery or some of the other venue round ups below.