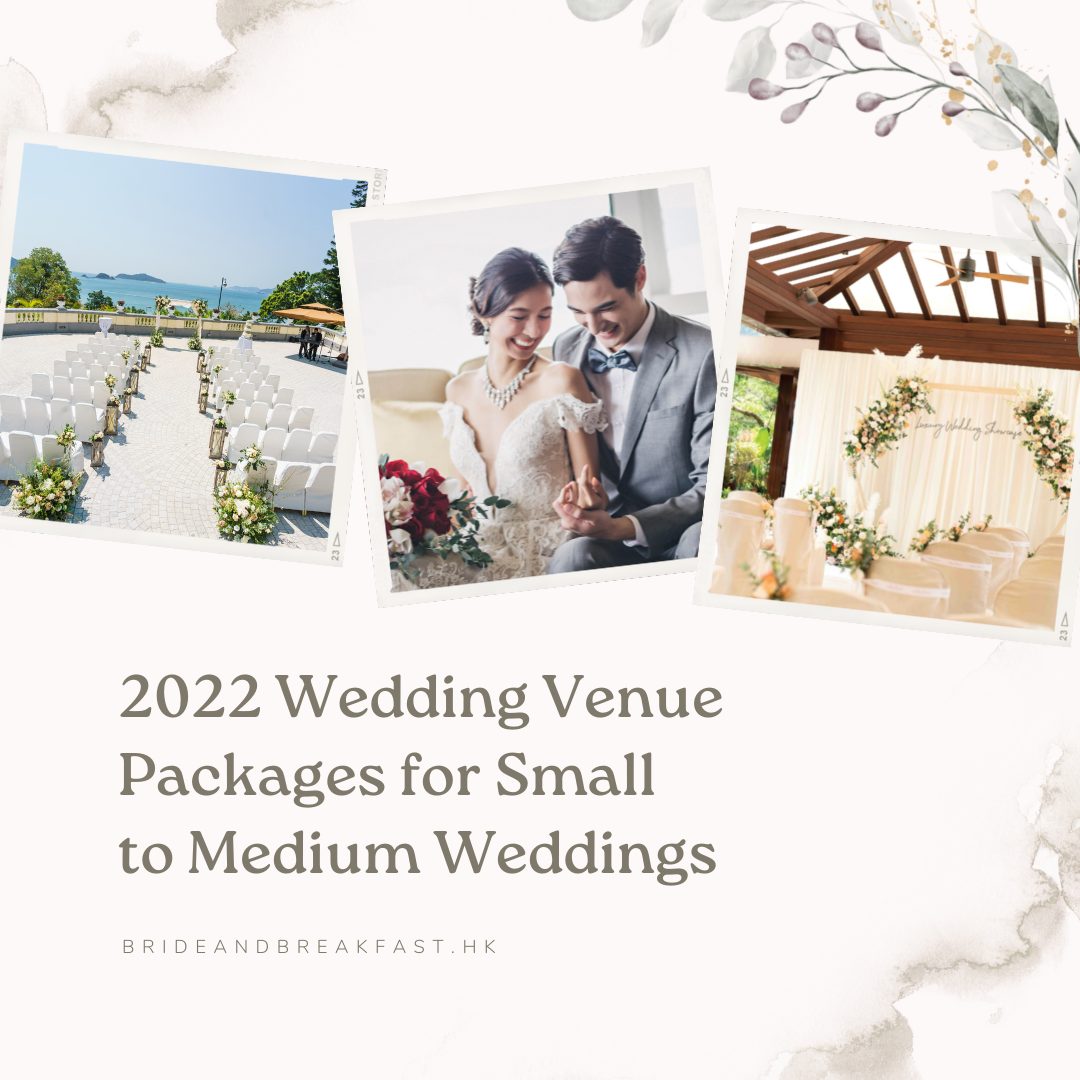 Are your wedding plans continuously changing? We know it's so frustrating! But look at the bright side, when you have no choice but to adapt, you open your eyes to other options that might actually be better given the new situation. If you're right in the middle of reevaluating your plans and going over options, then do stop by to read these 2022 offers. One of these packages might be just what you need. Take a closer look now.

(1) Conrad Wedding Suite Package

For intimate weddings, reserve the 754-square-foot one-bedroom Executive Suite which comes with amazing views of the city. You need not worry about all the other details too because Conrad Hong Kong's dedicated wedding team will prepare everything you need for an intimate bridal ceremony. The separate living room and bedroom provide you with a flexibility in arranging the furniture setup to your ceremony descriptions.
To elevate your once-in-a-lifetime experience, you can also stage your petite wedding ceremony at the Chairman Suite and Presidential Suite. The Conrad Wedding Suite package rate starts from HK$4,800* per room per night.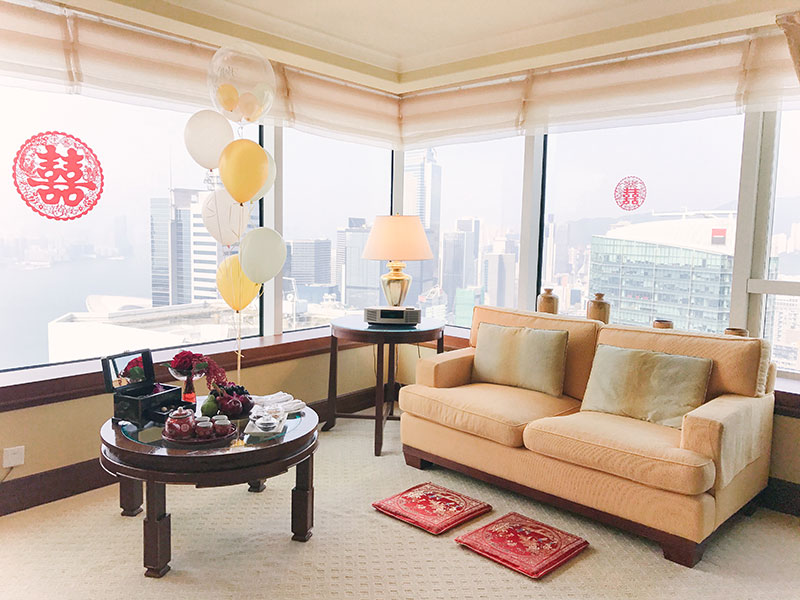 Package Inclusions:
One night accommodation in Executive one bedroom peak view suite with separate living room
In-room daily breakfast for maximum 4 guests
A bottle of Champagne for toasting and amenities
Complimentary use of wedding tea set and a pair of cushion
Late check-out until 3pm (Subject to availability)
Complimentary overnight parking space for one vehicles
Supplement for Presidential Suite upgrade will be charged at HK$24,800* per night per room
(2) Al Fresco Wedding Package at JW Marriott Hotel Hong Kong
JW Marriott Hotel Hong Kong, situated at a prime location, features various elegant venues and enticing banquet packages for a perfect wedding. If you're eyeing an outdoor wedding, the Pool Lounge, which is over 1,300 square feet and is located on level 7, offers a romantic flair amidst a backdrop of lush greenery.
An al fresco heartwarming wedding ceremony at the poolside starts at HK$72,000!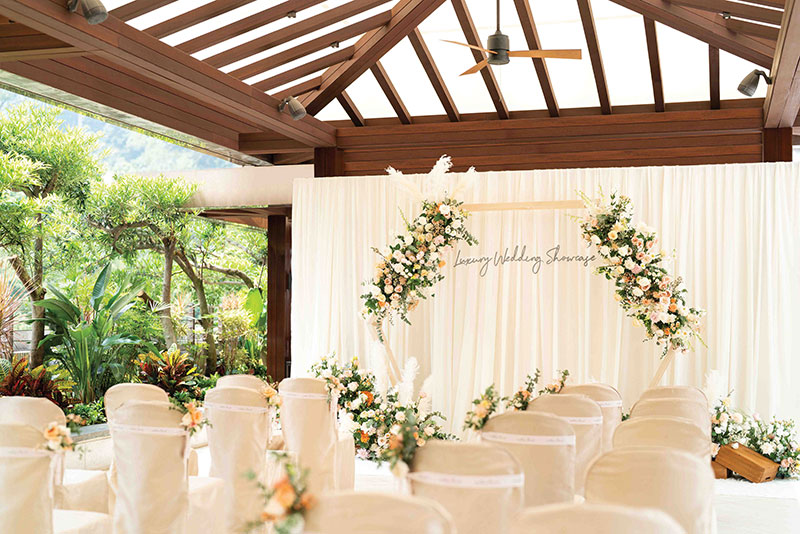 (3) The Secret Garden at Repulse Bay
The Secret Garden is the perfect place to begin your happily ever after. Celebrate your love and make memories of a lifetime with an intimate wedding ceremony in an enchanted woodland. The venue, which can house up to 30 guests for a cocktail reception or 24 guests for theatre style, has all the ingredients for a sublime outdoor affair–panoramic sea views, a tranquil garden setting, a picturesque backdrop, and ultimate exclusivity.
For package rates and inclusions, please contact The Repulse Bay at +852 2292 2838 or [email protected]
(4) Conrad Wedding Lunch Package
Providing a wide array of Chinese and Western cuisine options and semi-buffet style arrangements for a wedding luncheon, Conrad Hong Kong's Wedding Lunch Package boasts a menu carefully curated by the seasoned chefs. For this package, Conrad Hong Kong offers couples 11 multi-function rooms to choose from, including the Hennessy Room (1,549 sq. ft.) and  the Chatham Room (1,700 sq. ft.), capable of containing 9 round tables and up to 108 guests. The ceiling-to-floor windows also promise the best view and natural lighting for your wedding.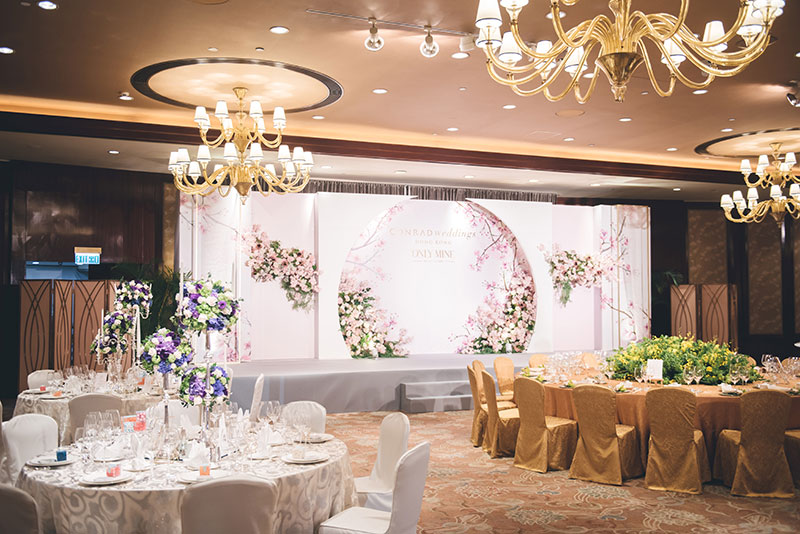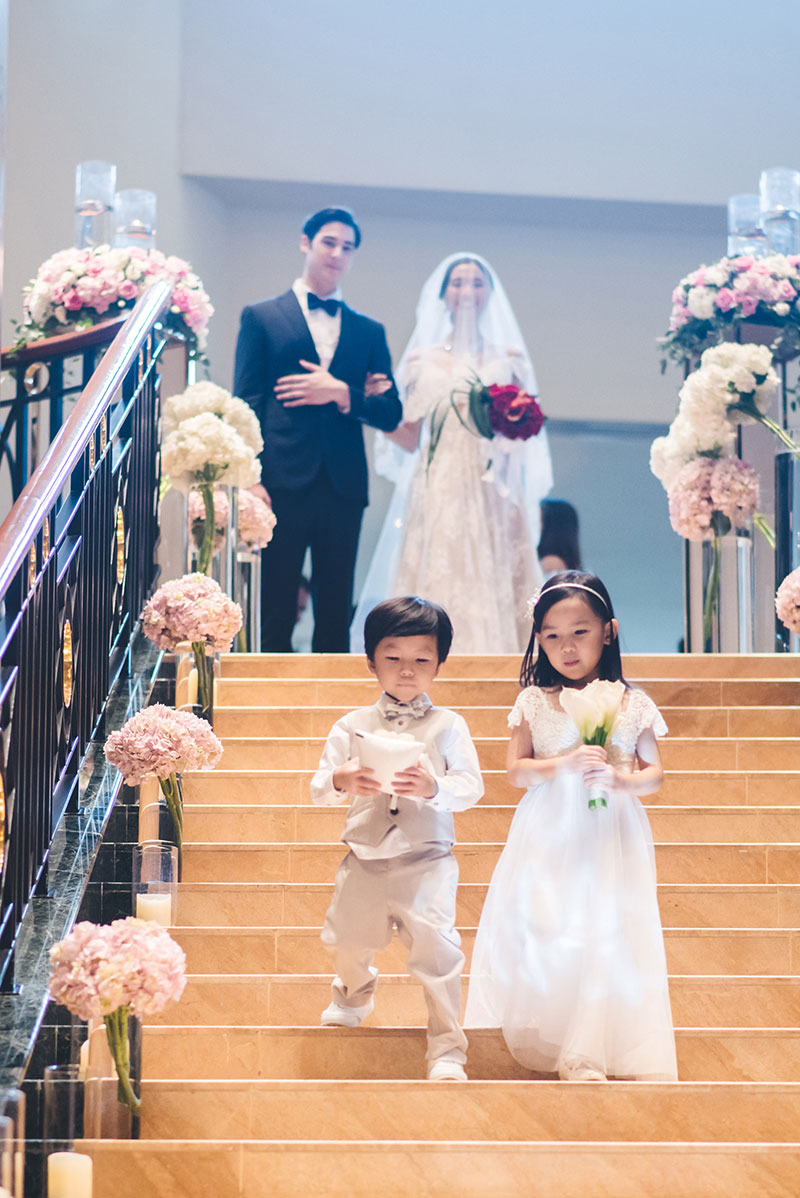 Package Details:
Chinese Set Menu: Package rate starts at HK$13,800 plus 10% service charge per table of 12 guests
Western Set Menu: Package rate starts at HK$1,200 per guest plus 10% service charge per person
Lunch Semi-Buffet: Package rate starts at HK$1,200 per guest plus 10% service charge per person
A minimum of 60 guests is required.
(5) JW Marriott Hotel Hong Kong Chinese or Western Luncheon Package
JW Marriott Hotel Hong Kong's lunch packages offer couples and their guests an exquisite wedding celebration. The JW Marriott Ballroom is pillar-less and is over 8,100 square-foot in size, adorned with opulent chandeliers, high-definition LED walls, top-notch audio-visual technology and cutting-edge lighting. A wedding here will be an ultimate luxury! Not only that, the dedicated wedding team and menu options curated by the MICHELIN-starred culinary team will ensure a seamless and unforgettable experience from start to finish.
Newlyweds-to-be, who confirm their weddings held by 31 December 2022 with JW Marriott Hotel Hong Kong, will enjoy special offers on Chinese wedding luncheon packages starting from HK$12,288 for 12 persons, with free-flow selected drinks for 3 hours. Meanwhile, the Western Luncheon Package starts from HK$850 per person, with free-flow selected drinks for 3 hours from HK$220 per person.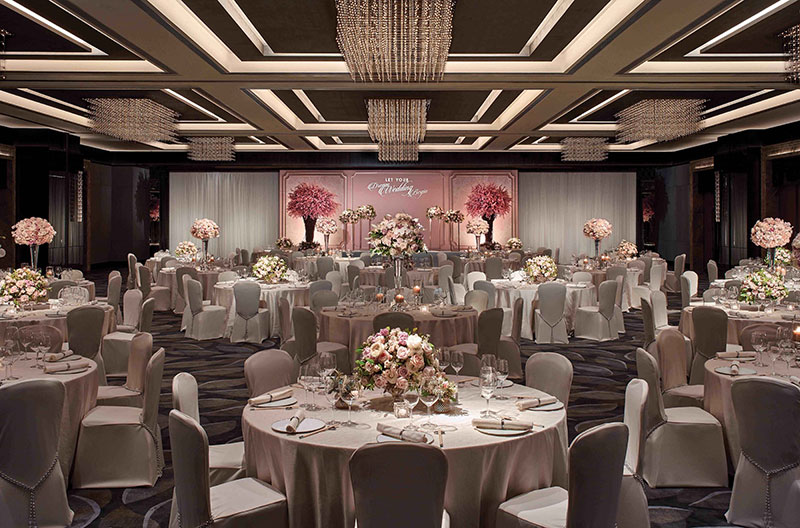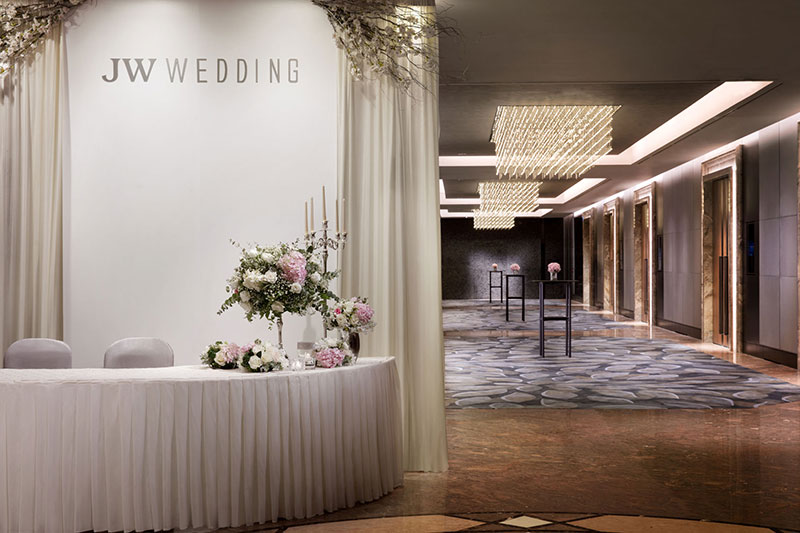 (6) The Marquee and Seaview Terrance
The Marquee and Seaview Terrance ensure that every moment of your wedding is unforgettable. They are ideal choices if you are looking for a more casual ambience for your wedding. Guests can mingle and chat amidst lush tropical gardens and ocean breezes. The sweeping panoramic ocean view, along with the venues' lush tropical gardens, sets the perfect space for your garden wedding. The Marquee can hold up to 192 guests for a banquet or 250 guests for a cocktail reception. Meanwhile, the Seaview Terrace can hold up to 150 guests for a cocktail reception.
For package rates and inclusions, please contact The Repulse Bay at +852 2292 2838 or
[email protected]