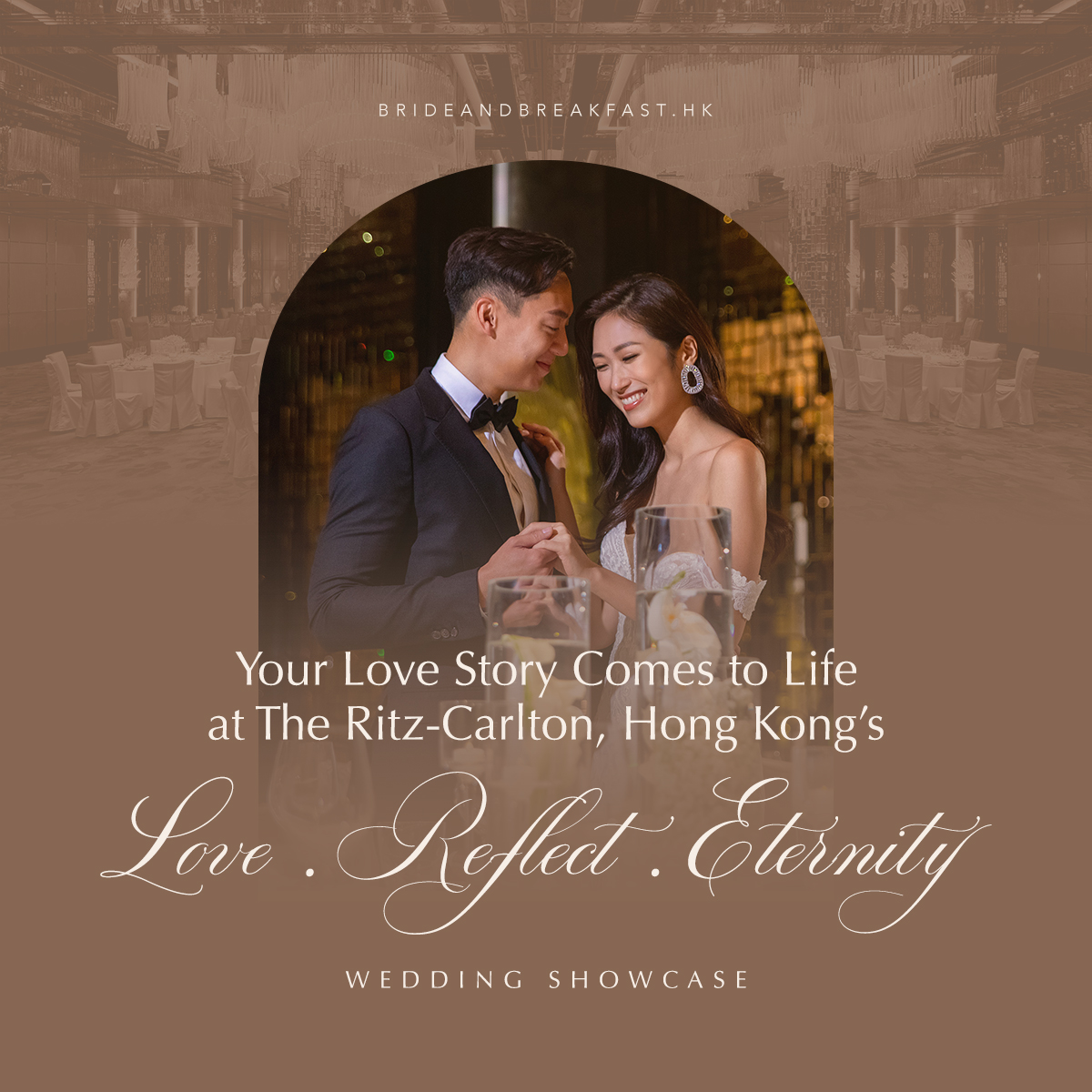 Your wedding is a reflection of your love and all the elements that come into play speak multitudes about you, your partner, and the journey that led you to the aisle. So in putting together the pieces, you'll want to pick the prefect wedding details that best encapsulate your love.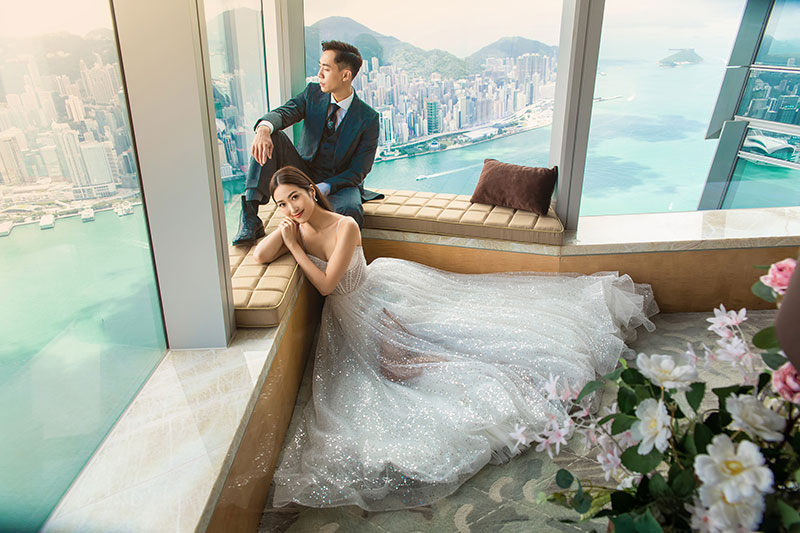 If you don't know how or where to start, The Ritz-Carlton, Hong Kong's "LOVE ‧ REFLECT ‧ ETERNITY" Wedding Showcase, happening this coming July 1, 2022 from 12:00 noon to 6:00 pm, is the perfect event to kickoff your wedding planning journey. This year, over 20 new wedding partners, each representing an indivisible part of an ideal wedding, are invited to partake in the showcase which aspires to inspire brides-and-grooms-to-be with novel wedding concepts and life-transforming details for their once-in-a-life-time big day.
As a metaphor for reciprocated love, "mirror" is the central theme of the "LOVE ‧ REFLECT ‧ ETERNITY" Wedding Showcase. Couples, particularly those who are close to tying the knot, would agree that the essence of eternal love is to accept everything about one another, embody the same values, and resonate on equal wavelengths, which is essentially how a mirror reflects all things equivalently in their truest form. At the wedding showcase, you can expect to find all the elements you need to turn your wedding a unique event that narrates your love story.
A Venue To Make Your Own
At the wedding showcase, you will experience the grandeur of the Ballroom Foyer and the Diamond Ballroom. Diamond Ballroom is studded with diamond-clear mirrors which create a minimalist yet elegant ambience suited for lavish unions. To help you better envision your wedding day here, the Diamond Ballroom will include classic decorations and a musical performance about love. But if you're looking for a more intimate setting, The Ritz-Carlton, Hong Kong offers a wide range of wedding venues. From an opulent ceremonial banquet to a cozy family soirée, or even a small-scale luncheon, the in-house wedding team can create a bespoke wedding that caters to your personal needs and wishes.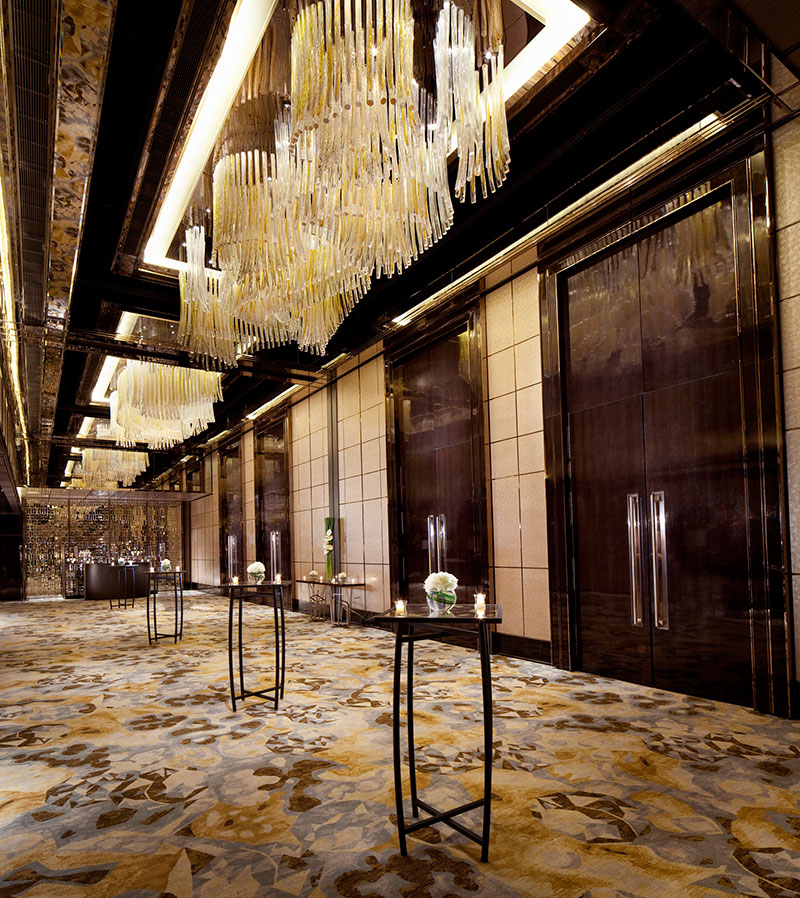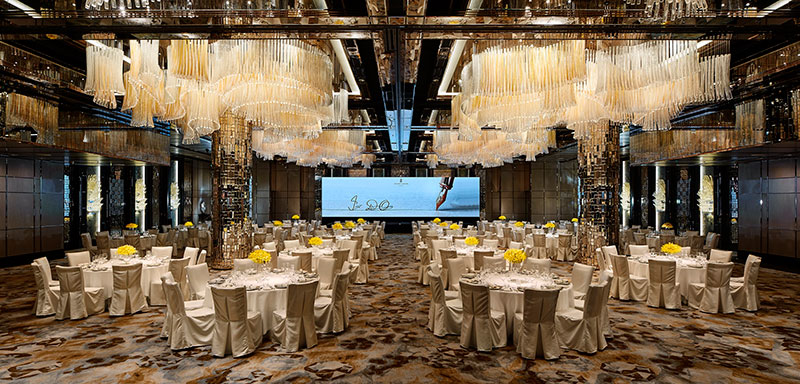 The Pawfect Wedding Package
At the showcase, The Ritz-Carlton, Hong Kong unveils its latest offer, "The Pawfect Wedding" package, which is designed for couples who want to include their pets in their wedding or want to unite their fur friends in marriage. If you are fur parents, you'll be ecstatic to know that this wedding package will ensure your pets have the best time ever. It includes stylish pet wedding costumes for rent, plus a range of wedding cakes and French desserts. You and your pets can enjoy a meaningful celebration with family and friends.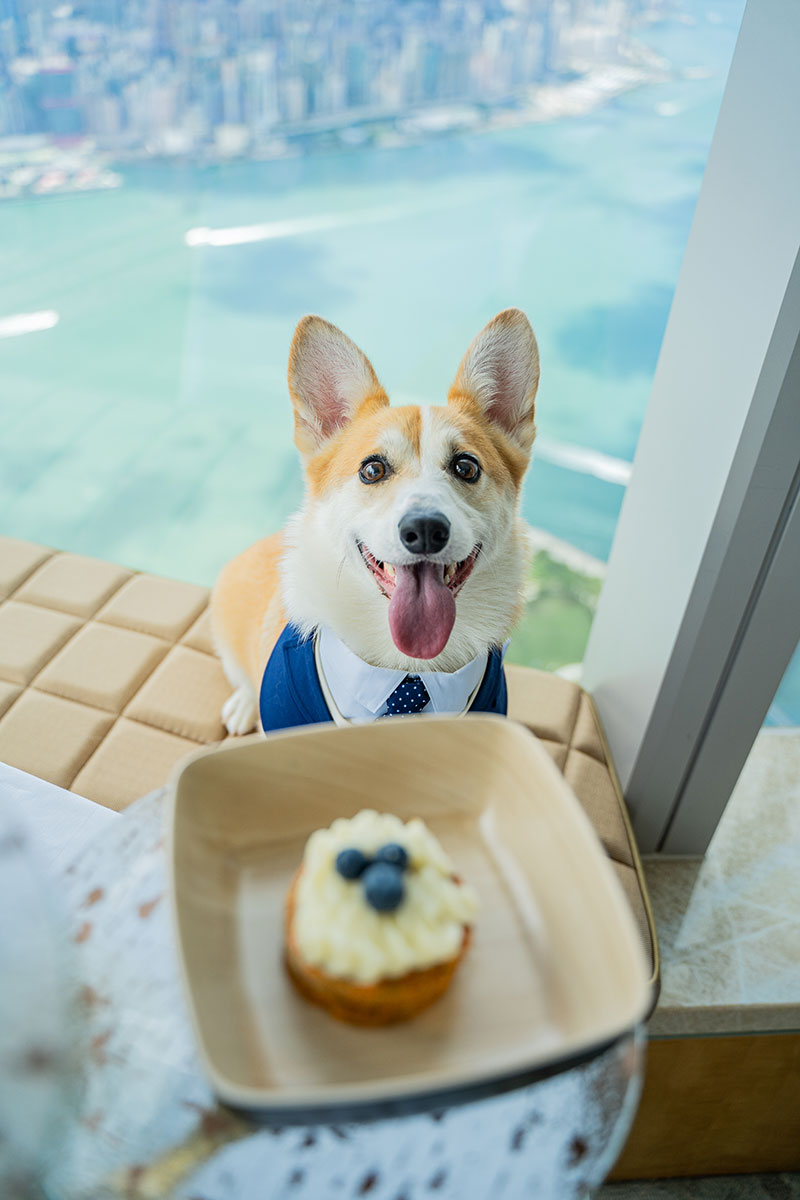 Top-of-the-Line Dining Experience
The dining experience is an integral part of every wedding. For an unparalleled dining experience for you and your guests, The Ritz-Carlton, Hong Kong's Arabic chef from Egypt, Mustafa Gebril, is the year's Chef de Cuisine. With his extensive background and experience at prestigious hotels and resorts, you can assure that your wedding will include new culinary concepts and an unforgettable menu with high quality ingredients from around the world.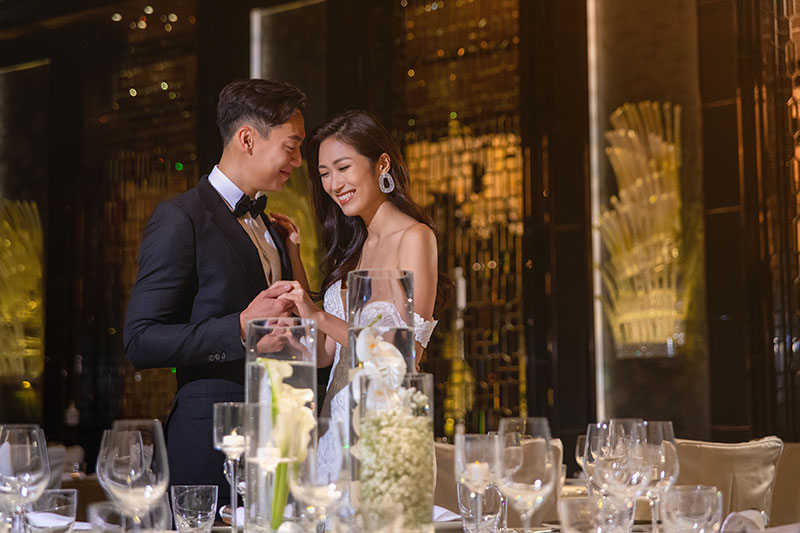 Vendors Who Can Make Your Dream Wedding a Reality
Lastly, the wedding showcase will not be complete without a line-up of partners that you can turn to for all your wedding needs. The Ritz-Carlton, Hong Kong prepared a curated list of wedding vendors who can help you every step of the way. At the showcase, you will meet and get to know venue decoration teams, photographers, accessories and gifts vendors, and more.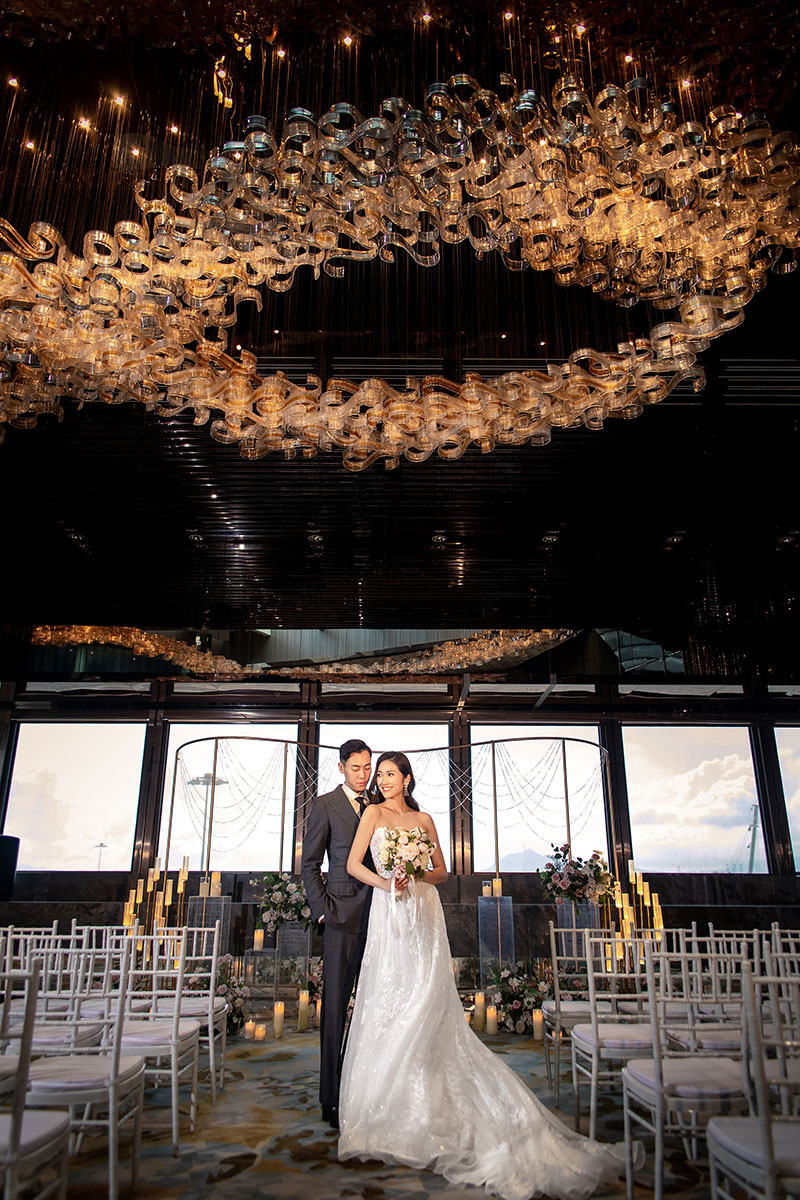 Special Offers and Discounts for Attendees
Wedding couples who confirm their big day during the showcase will have a chance to enjoy an array of unique privileges* including:
HSBC 5% savings on designated menu for events from now until December 31, 2022
50% savings on beverage package for wedding lunch from now until August 31, 2023
Special all-inclusive menu for wedding dinner from now until August 31, 2023
Complimentary LED wall upgrade
Double Marriott Bonvoy points
*Offers are subject to availability. Terms & Conditions apply.
Grab these limited deals at the only at the wedding showcase.
Finding the right place and the right vendors is crucial if you truly want to make your wedding day narrate your love story. The Ritz-Carlton, Hong Kong's "LOVE ‧ REFLECT ‧ ETERNITY" Wedding Showcase promises not only to help you achieve this, but also make your wedding planning experience a memorable and unique one.
"LOVE ‧ REFLECT ‧ ETERNITY" Wedding Showcase
Venue: The Diamond Ballroom, Level 3, The Ritz-Carlton, Hong Kong
Date: Friday, July 1, 2022
Time: 12:00 noon to 6:00 p.m.
Price: Free admission (Advance registration is required)
To register, kindly fill-out this form: https://forms.gle/3ZCumRnryMMQJxH16
The Pawfect Wedding Showcase online registration: https://bit.ly/PAWFECTWEDDING