Just as important as your bridal gown is the ceremony setup where the saying of your "I Dos" take place. With the help of your own style aesthetic, bring yourself to choose a location that will perfectly encapsulate that very special moment in time. Here are some spectacular setups that will surely fill you with the inspiration you need!
1. Walking on Water
This has got to be my personal favorite! Water holds such allure and a sense of peacefulness that I think will truly complement the significance of your big day.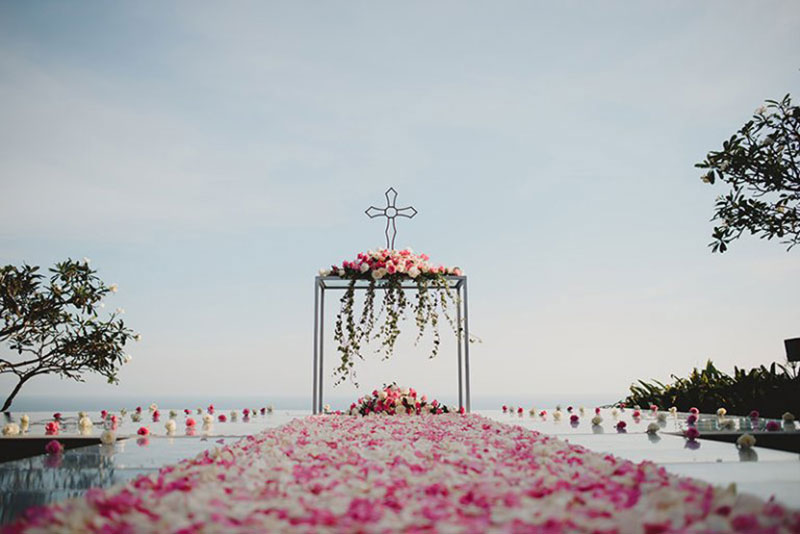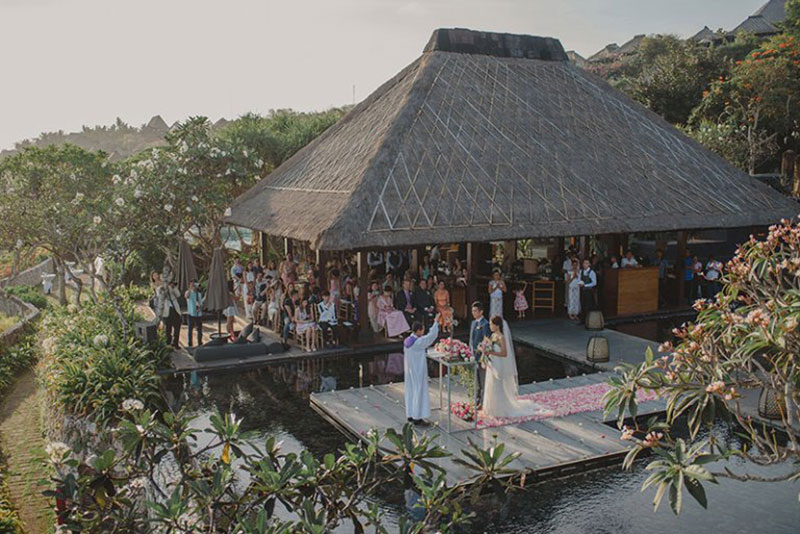 [From: A Breathtaking Blush Wedding at the Bvlgari Resort / Photos: Terralogical]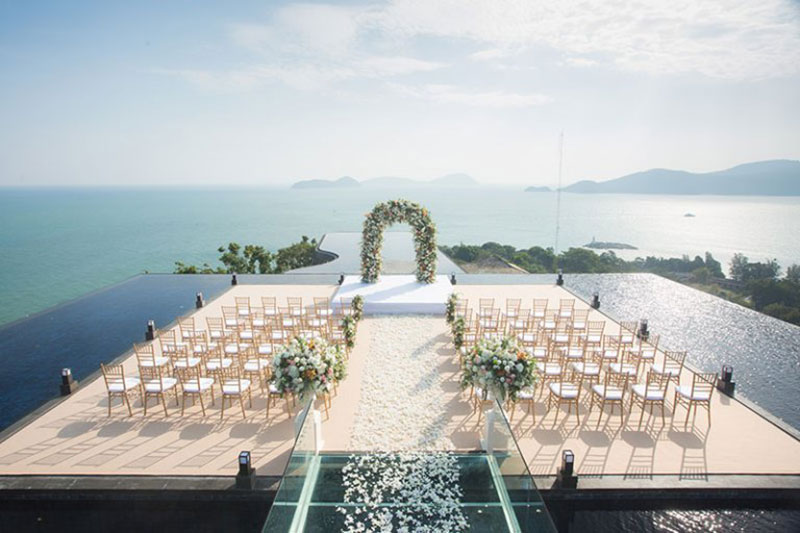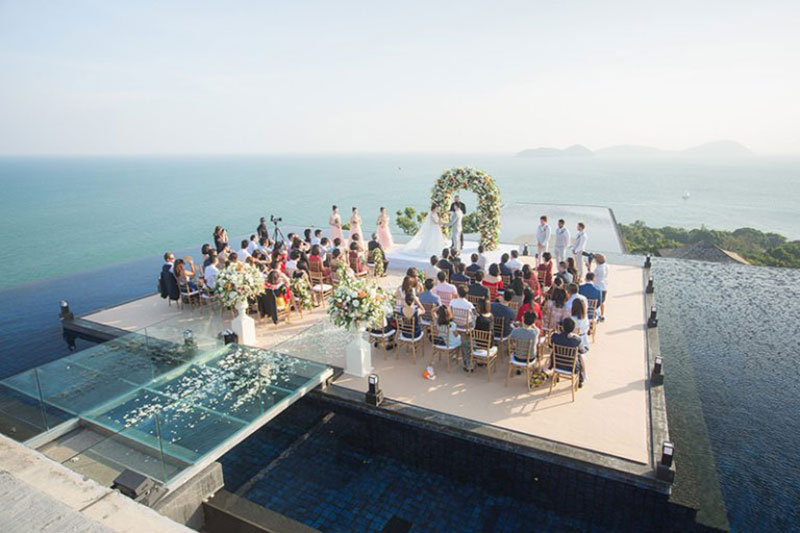 [From: Breathtaking Destination Wedding That Overlooks the Sea / Photos: Hilary Chan Photography]
2. Rustic Romance
So enchanting! The understated beauty of a setup like this is sure to add a touch of magic to the ceremony. This is also perfect for the couple who loves being enveloped by nature.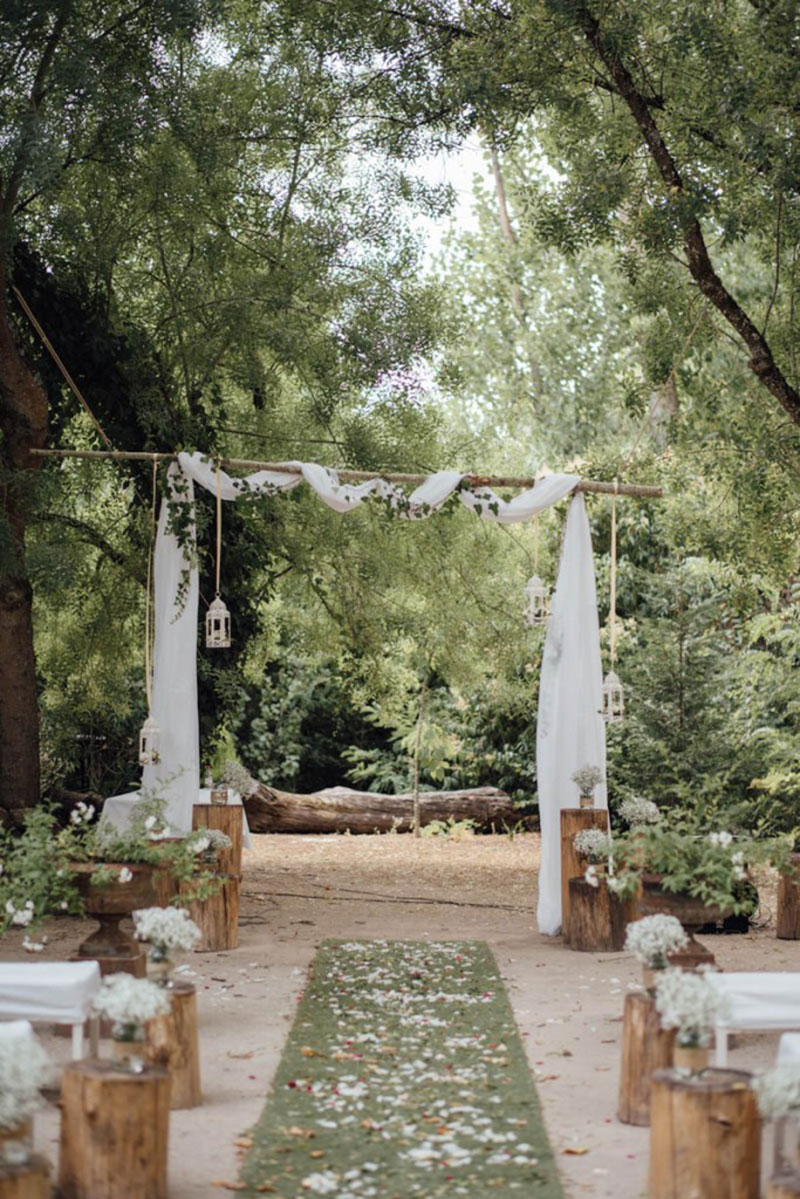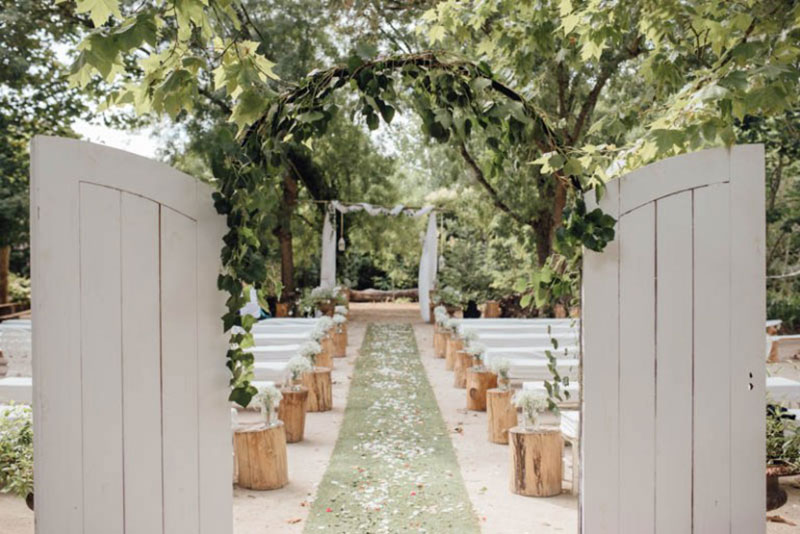 [From: Romantic Outdoor Wedding in Portugal / Photos: Lauhaus.co]
3. Bohemian Bride
There's something about this that's so simple yet sophisticated at the same time. Truly a charming and elegant setup for the carefree bride!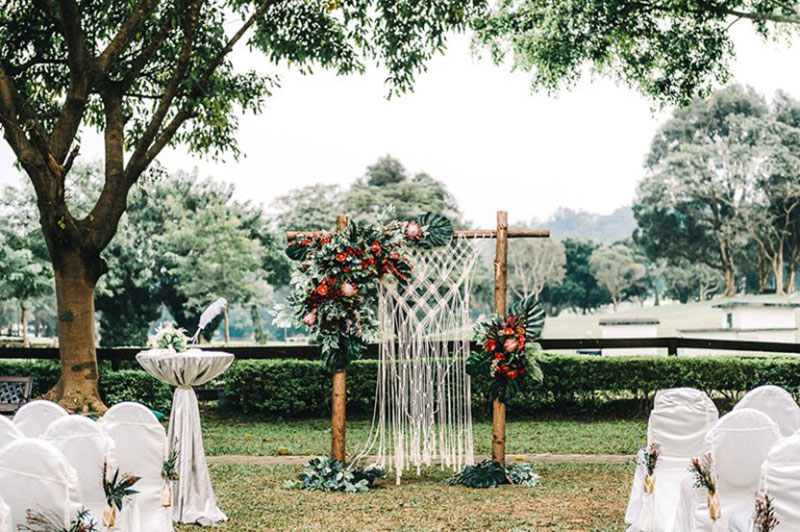 [From: Crimson Garden Wedding with a Chic Macramé Arch / Photos: Emma Fok Photography]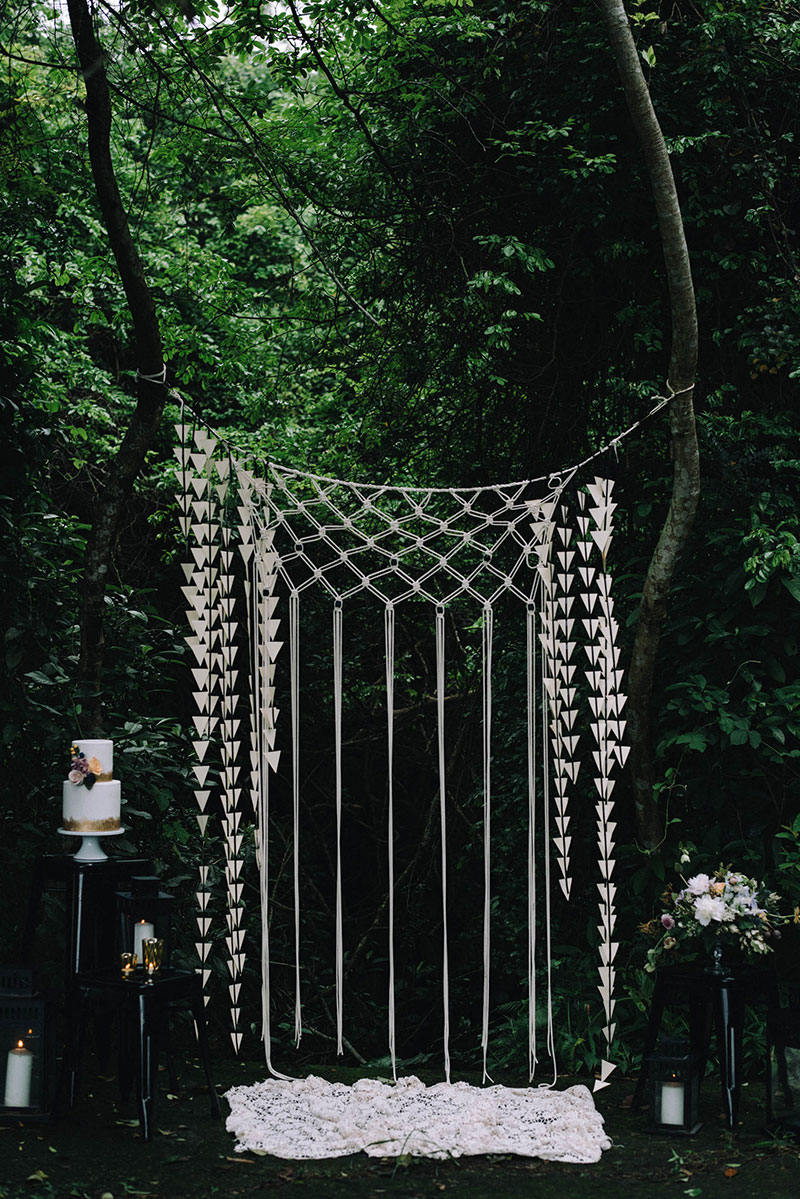 [From: B&B HK Editorial: Modern Boheme Part Two / Photos: Sophia Kwan]
4. Floral-Filled Aisle
Classic, romantic, feminine, you name it! Now what bride would not want to be surrounded by the quintessential element of blooms on her special day?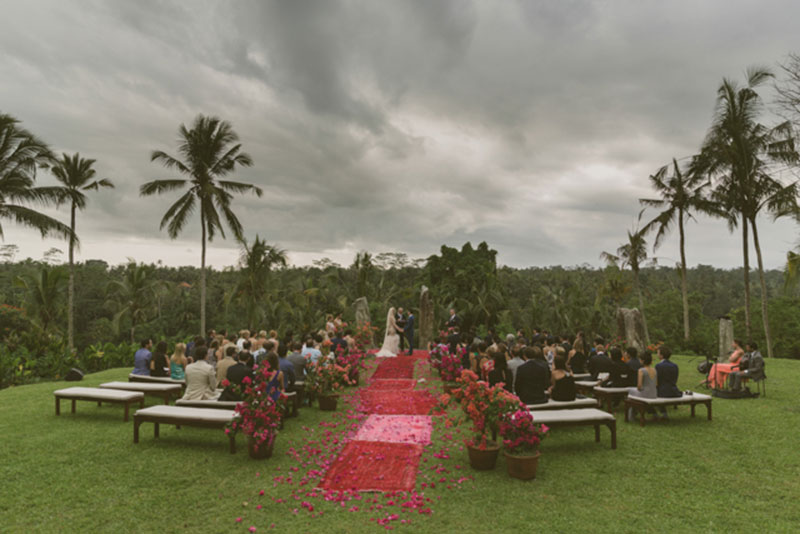 [From: Jungle Serenade / Photos: Jonas Peterson]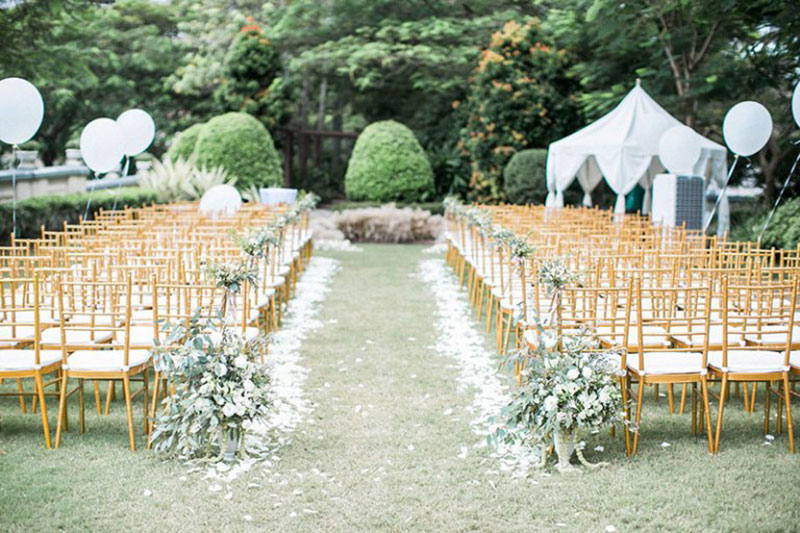 [From: An Outdoor Wedding in Different Hues of Blue / Photos: Jada Poon Photography]
5. You Light Me Up
This is definitely a unique setup! There's a modern, sophisticated vibe to it, and I think it's a great way to incorporate a sense of fun and quirkiness to your wedding.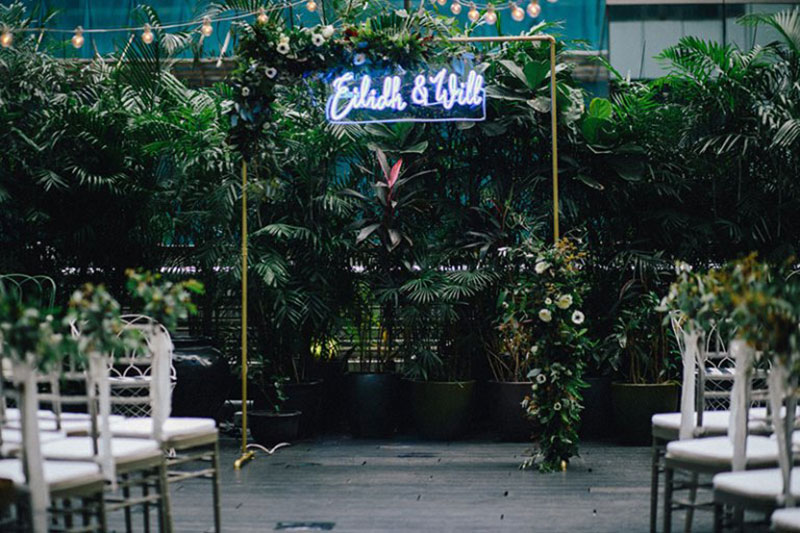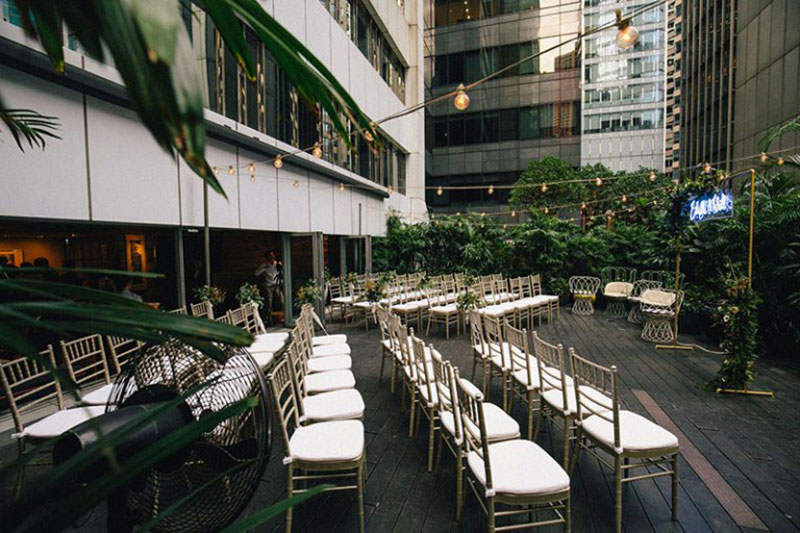 [From: A Cozy Rooftop Wedding in Hong Kong / Photos: Patrick Photography]
6. White Elegance
The most ethereal and timeless of them all! Now this is the kind we've been dreaming of ever since we were little girls. With this setup, your fairytale wedding is just about to become a reality.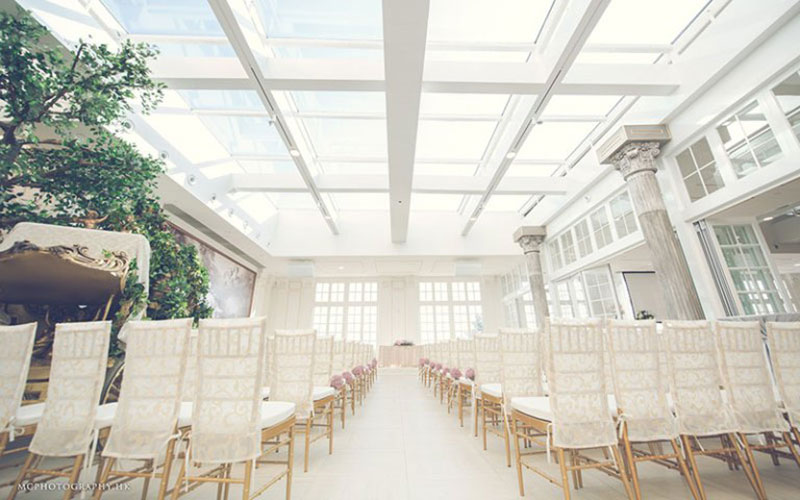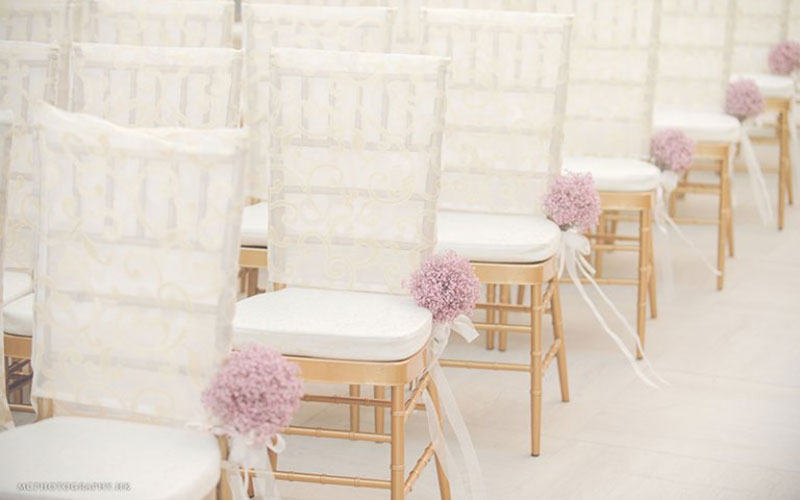 [From: Elegant All-White Wedding at the Glass Pavilion / Photos: MC Photography]
7. Over the Edge
A breathtaking setup indeed. A beautiful overlooking panorama perfectly fit for an equally beautiful couple. I wouldn't mind exchanging vows in a place like this, would you?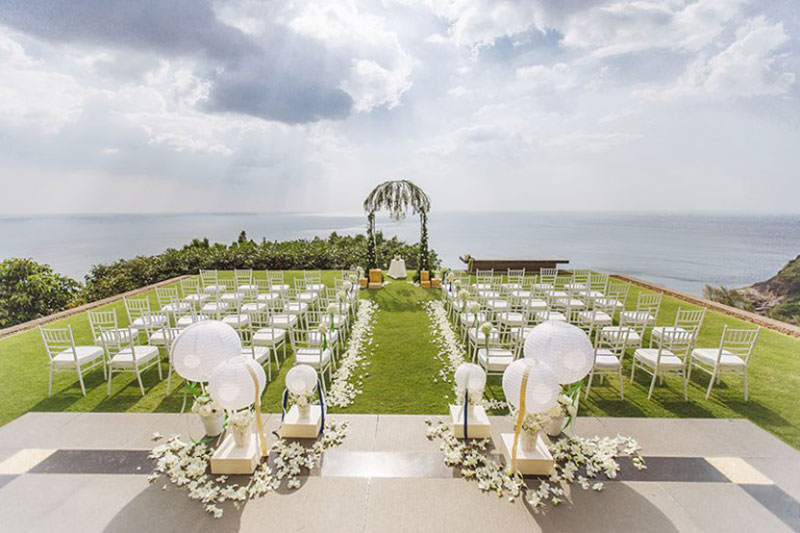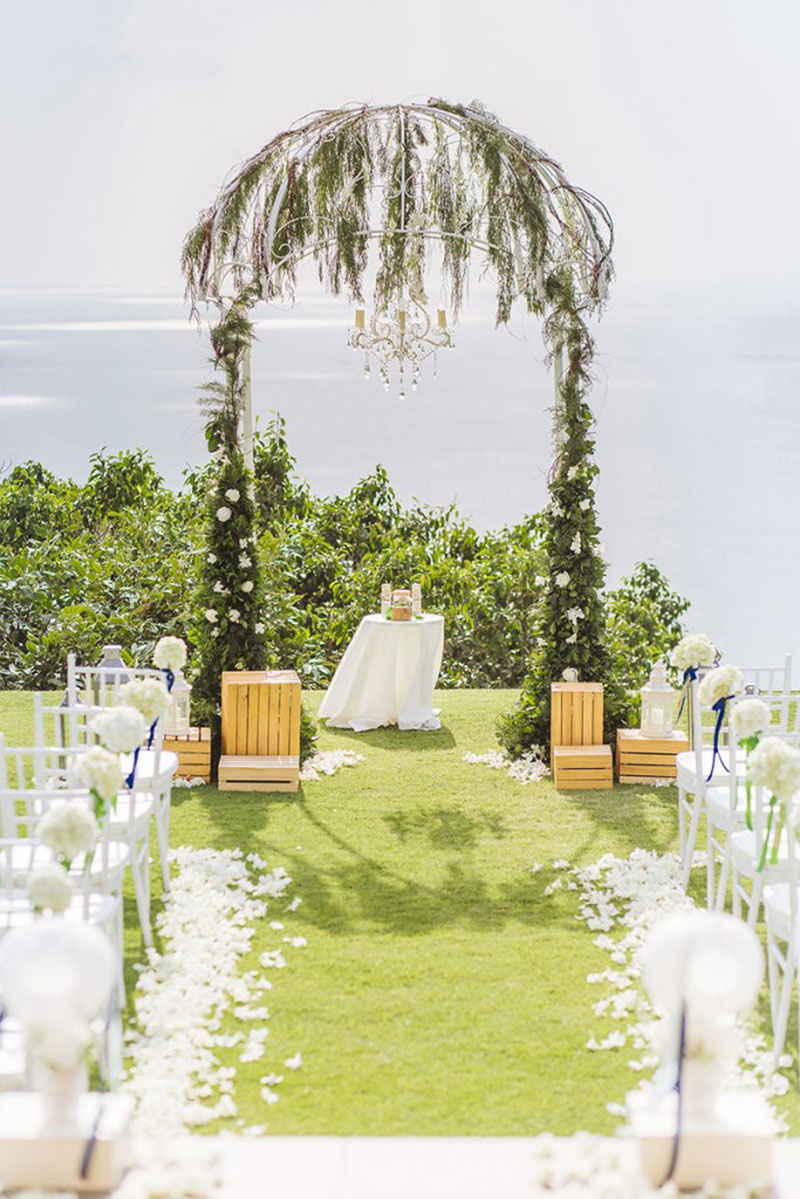 [From: All-White Outdoor Wedding in Phuket / Photos: Wedding Boutique Phuket]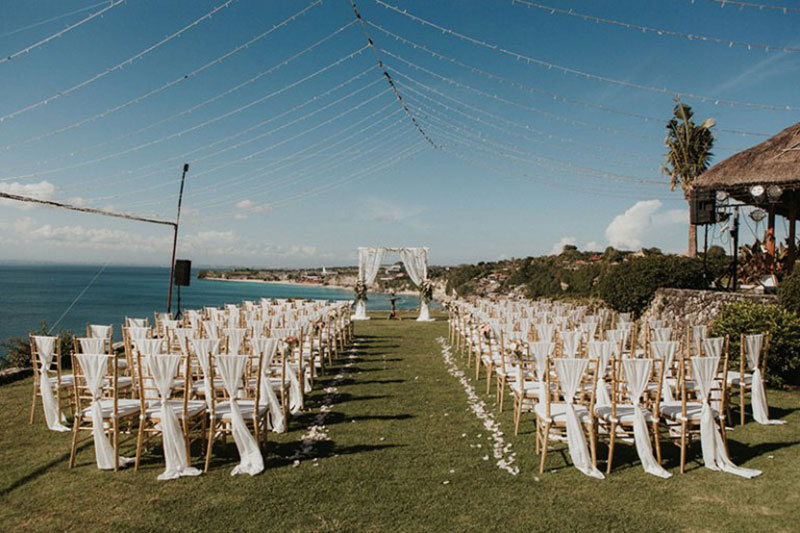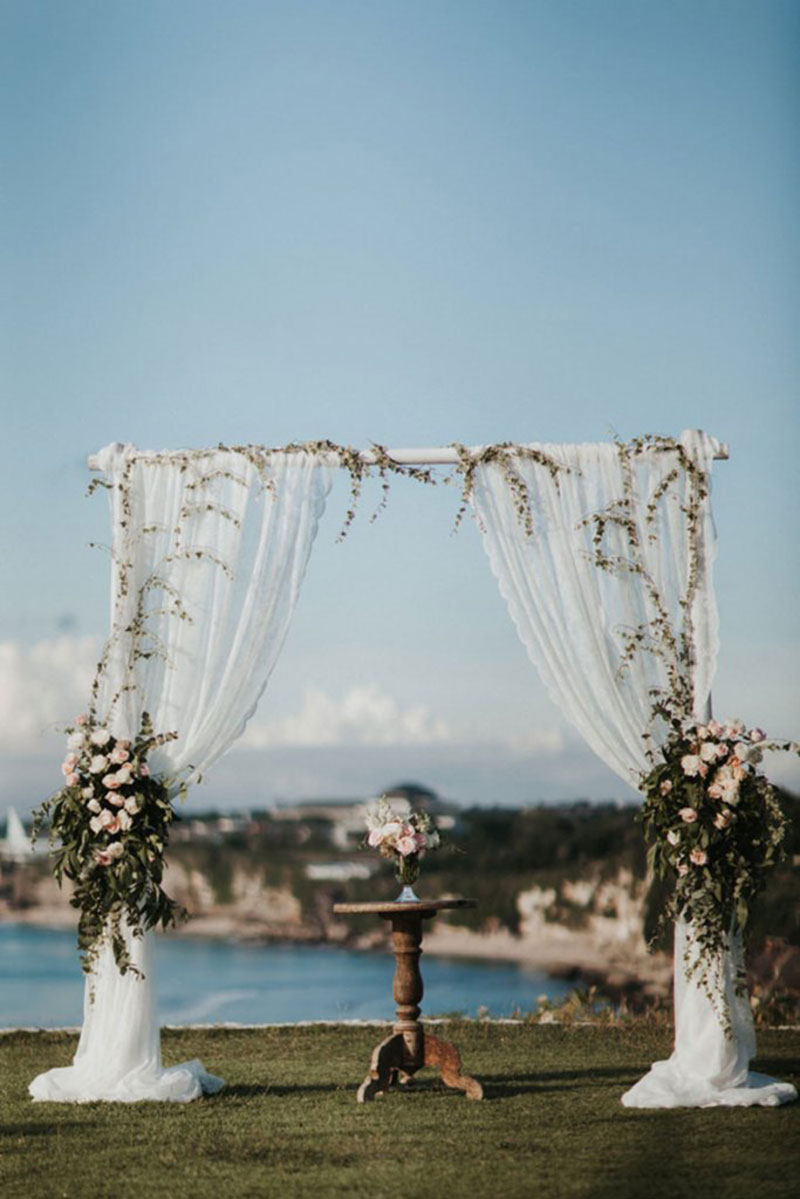 [From: A Traditional Wedding in Bali with a Clifftop View / Photos: Iluminen]