One of the obvious advantages of outdoor weddings is having a stunning natural scenery and light to work with. This is especially important for wedding photos. However, if you're having an indoor wedding, it doesn't mean that you're at a disadvantage. Indoor weddings are just as lovely and you definitely can achieve beautiful wedding photos, too. The key is knowing how to work with the setting or environment. Here are some useful tips on how to achieve stunning indoor wedding photos.
(1) Align your wedding day timeline with the time of the sunset.
Even if you will be in an indoor setting, you can take advantage of the natural light. Some venues come with generous, floor-to-ceiling windows which means you can still make the most of natural lighting up until sunset while indoors. If your venue is not, then you can probably schedule your ceremony earlier to ensure that you still have natural light up until the time for your post-wedding shots.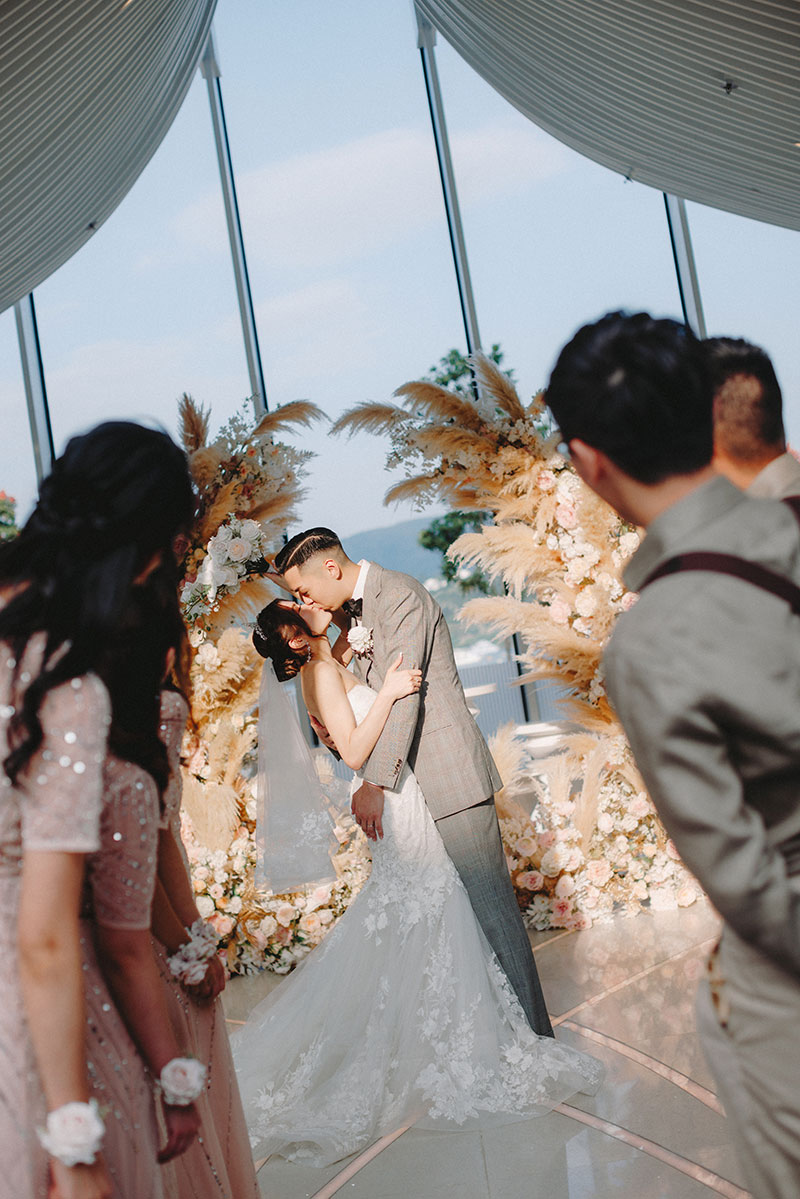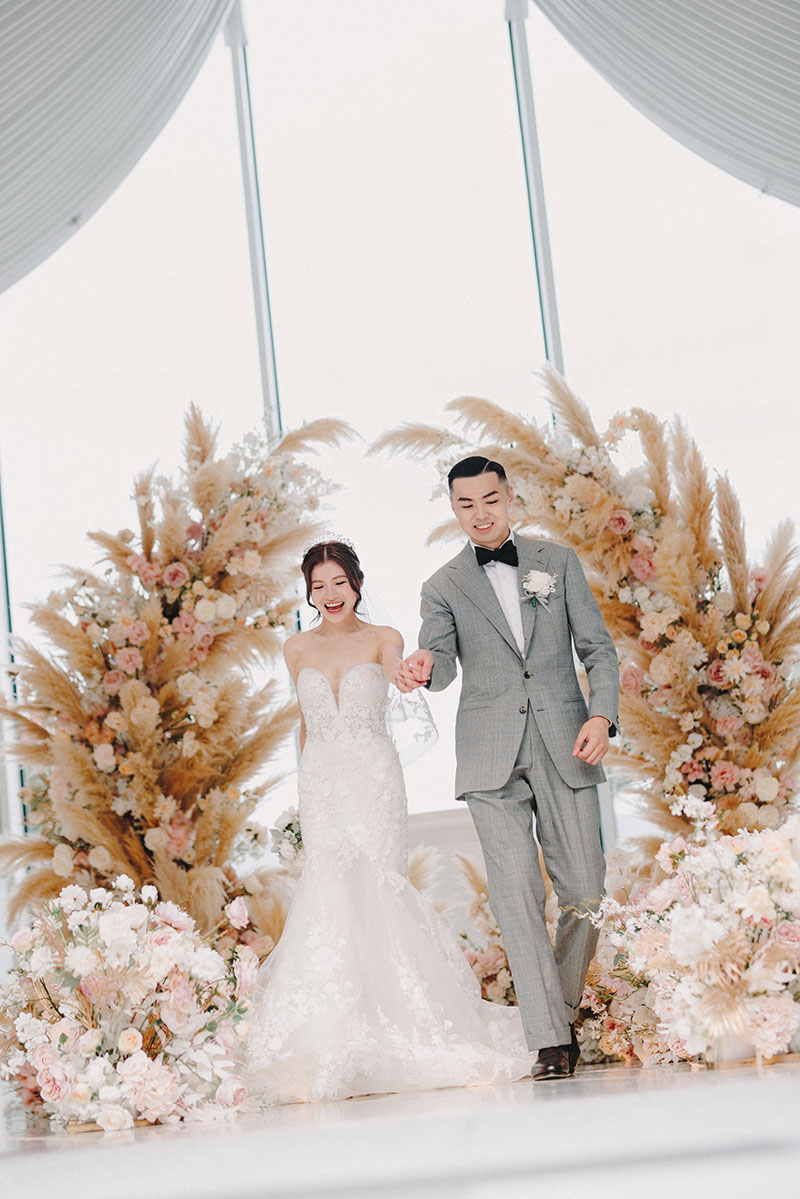 [From: An Elegant Wedding at WM Hotel / Photos: Otter Ten Studio]
(2) Choose a venue with character and stylish interiors.
If you won't be going for natural outdoor scenery for your wedding, opt for an indoor wedding venue that has well-made and stylish interiors. Such interiors will also provide you with stunning backdrops for your photos.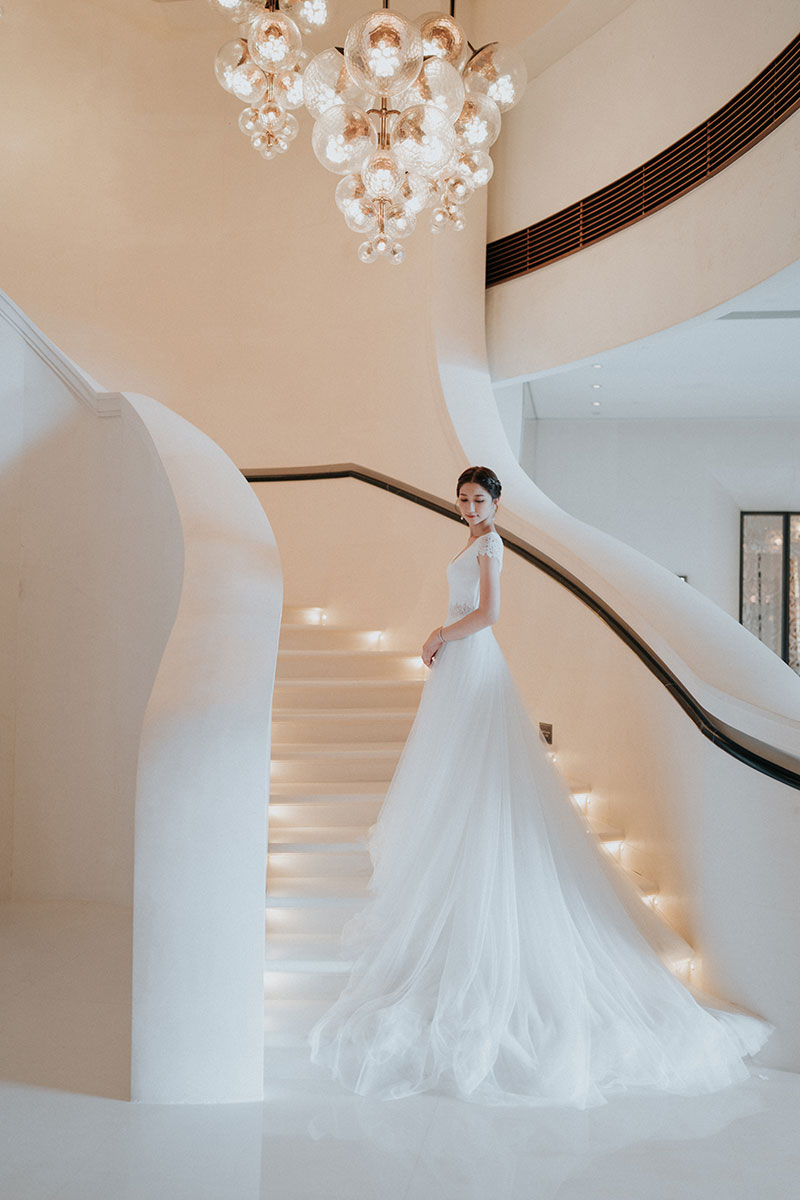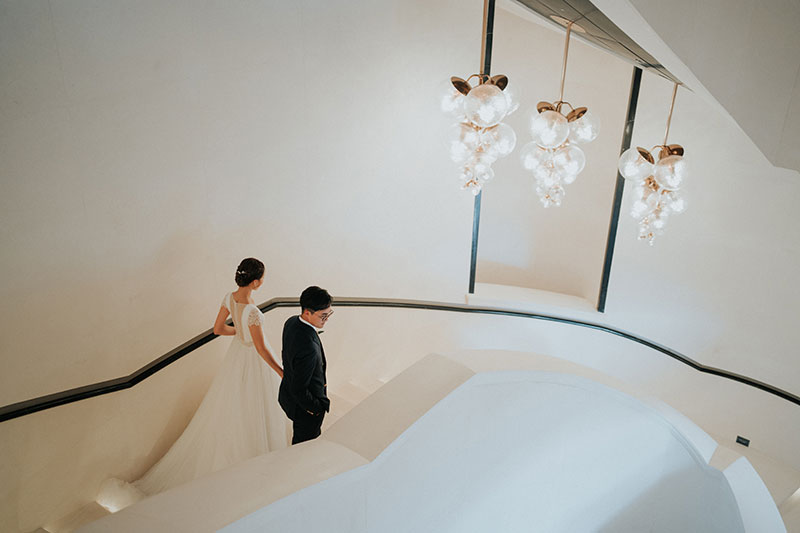 [From: Aupho Wedding's Dana and Stanley Said "I Do" in A Romantic Union at Rosewood Hong Kong / Photos: Aupho Wedding]
(3) Look for a getting ready room with large windows and ample light. 
Since bridal portraits are a must and these are highly enhanced with good natural lighting, choose an indoor getting ready area with large windows. The more natural light you can work with indoors, the better. You can also play with the venue's curtains to soften the light and create more depth to your photos.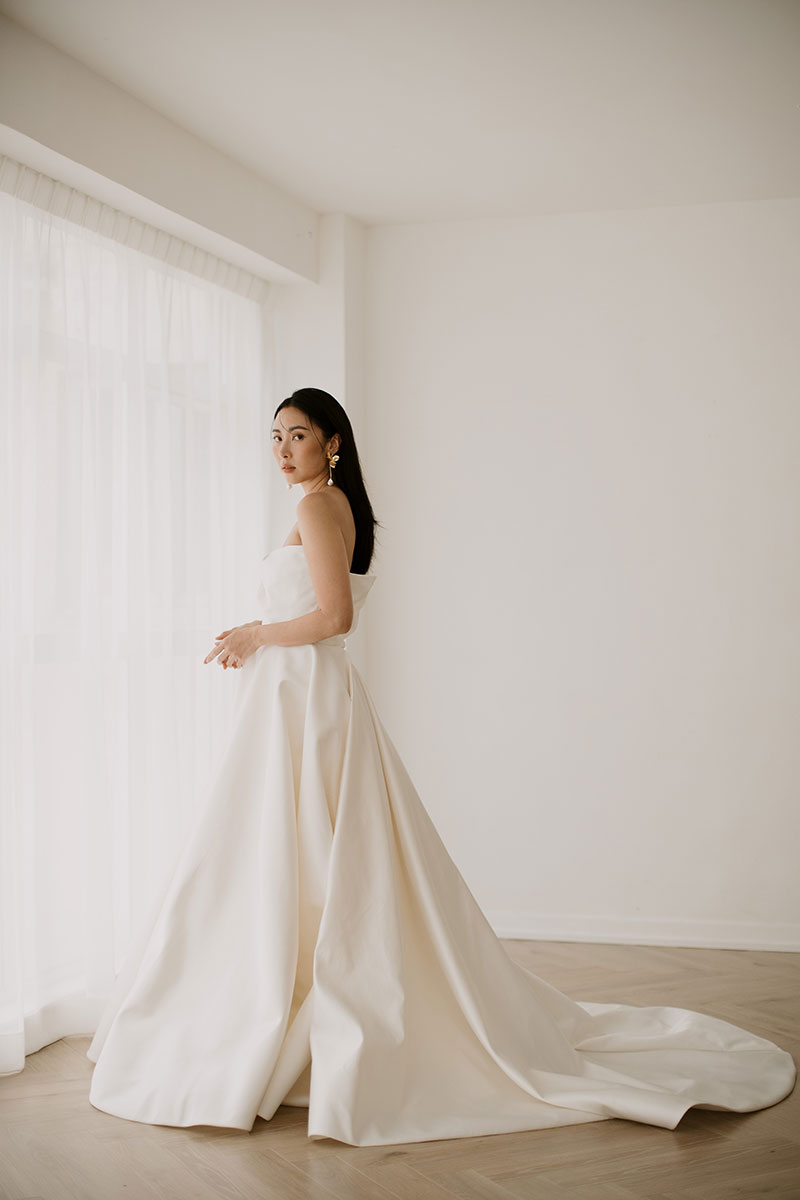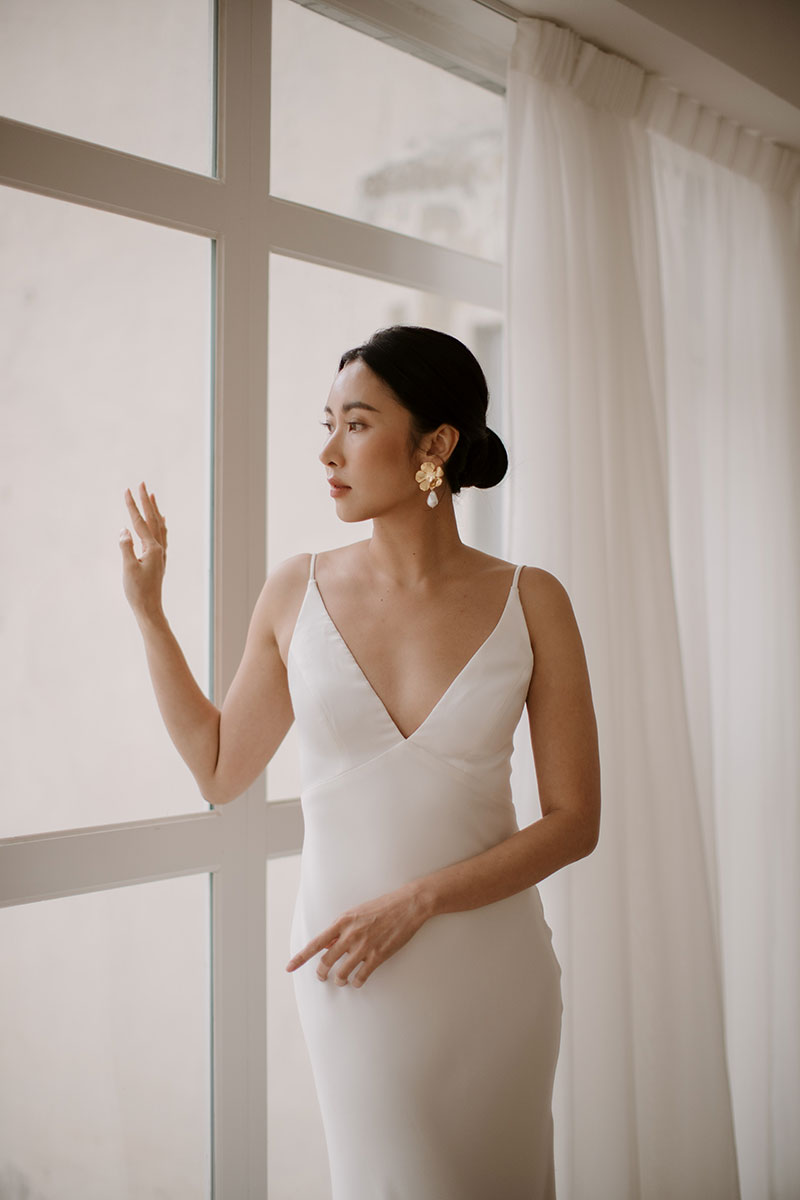 [From: A Modern Bridal Photo Session Featuring Stylish Minimalist Wedding Gowns / Photos: Janet Chan]
(4) Consider adding bold colors that will stand out in an indoor setting.
Sometimes light colors, like blush and peach, get washed out in an indoor setting. Hence, you can add some bolder and brighter hues that will pop out in photos. With less direct lighting, these colors will also not look too harsh or powerful.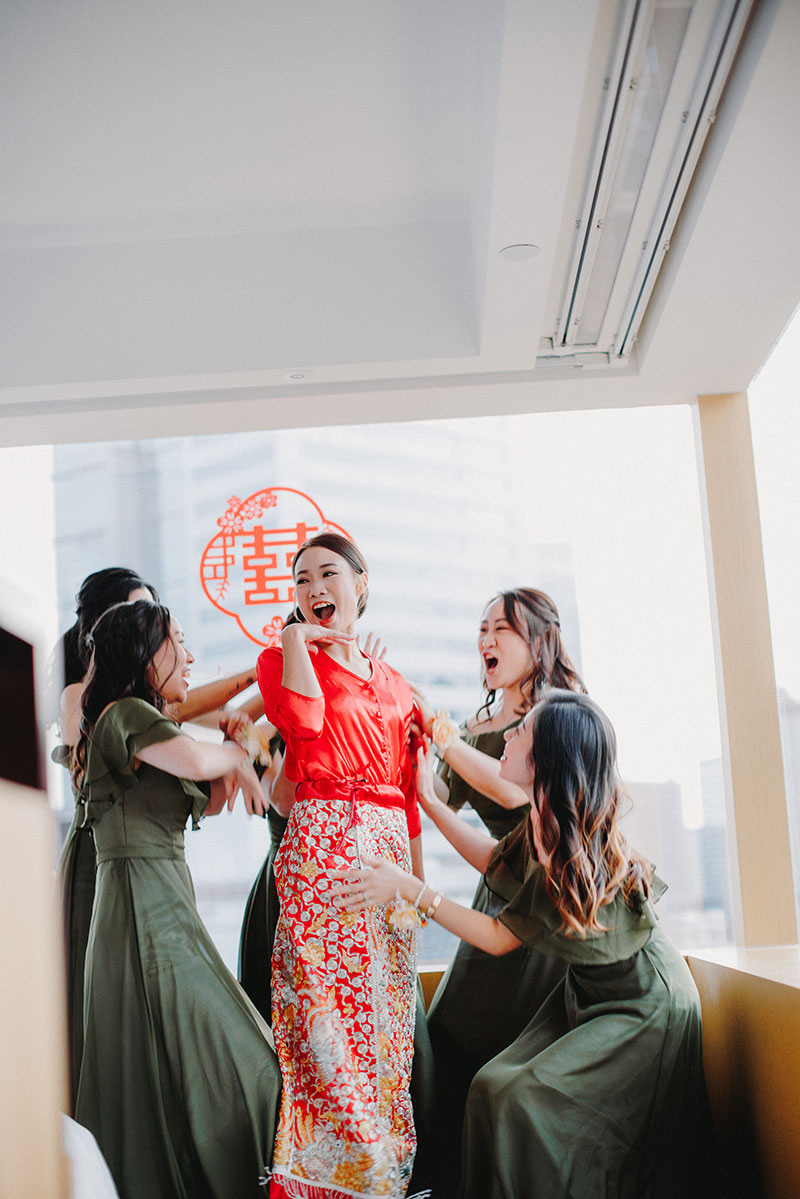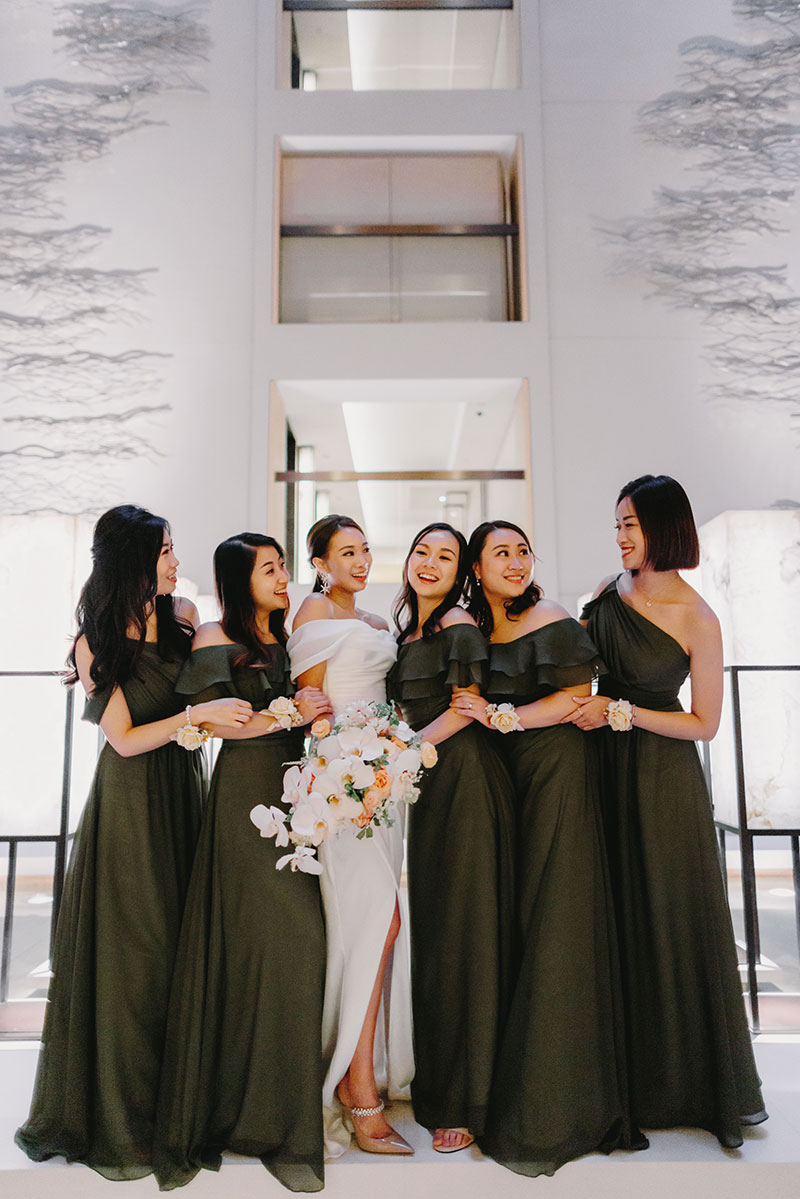 [From: A Classy Modern Wedding at The Upper House Hong Kong / Photos: Otter Ten Studio]
(5) Enhance lighting, if necessary.
If you will have an evening banquet indoors, you can definitely enhance your venue by hiring a professional lights service team. Professional lights service teams can create dramatic, romantic, and even moody lighting to fit your venue's existing lights and to fit your wedding theme or style. We've seen a lot of beautiful first dance photos with romantic indoor lighting.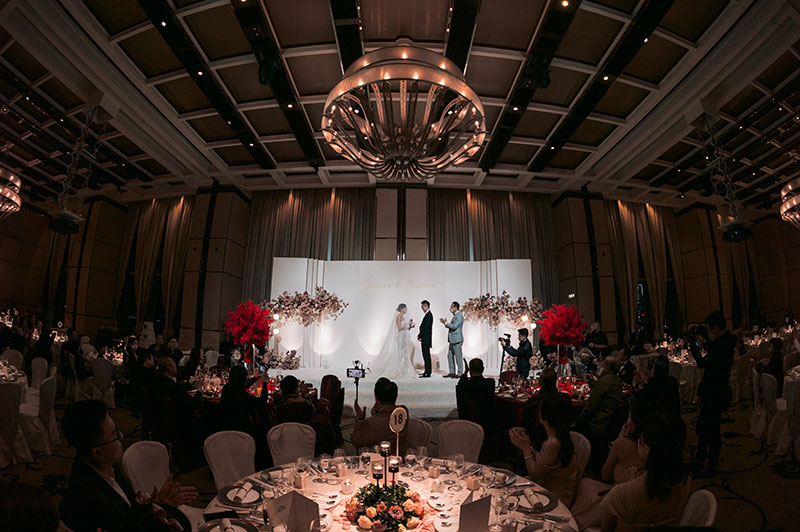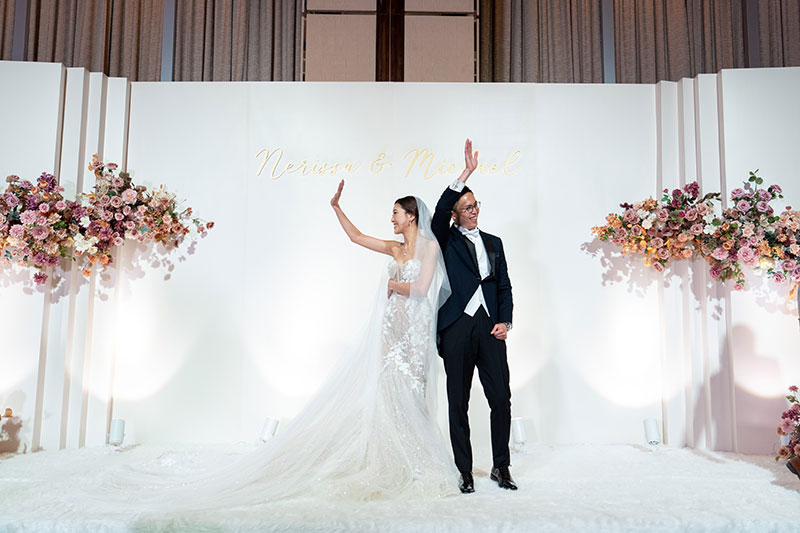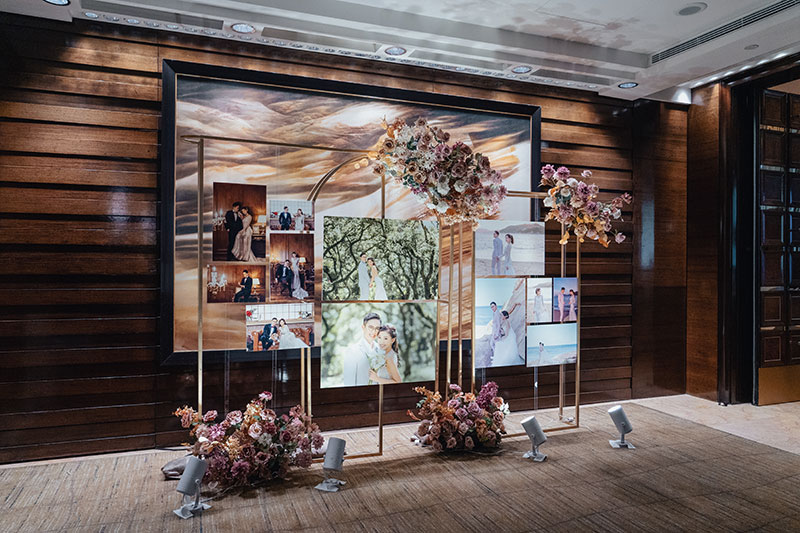 [From: A Pastel Pink Hotel Wedding / Photos: Flowerspace Production]
(6) Maximize balconies or pocket gardens.
If your indoor venue has a balcony or a pocket garden, do make use of these spaces to catch some outdoor lighting when you can. If your venue doesn't have these spots to work with, you can also opt to shoot at other common areas with a lot of light. For example, many hotel lobbies are spacious and have generous lighting.
[From: A Pastel-Themed Garden Wedding with Classic Details / Photos: Martin Aesthetics]
(7) Trust your photographer.
Let you photographer know about your indoor wedding venue and allow him or her to guide you. A professional wedding photographer will have ample experience shooting indoors can can make suggestion on how to enhance your photos. Take the cue from him or her and trust that your photographer knows what to do.
So if you're having an indoor wedding, don't worry about your wedding photos. You can and will still achieve swoon-worthy wedding photos.