If flying out for a destination engagement shoot is still out of the picture, today's feature will give you the quick fix you need. We talked to our partner photographers and asked them for locations in Hong Kong where you can recreate some of the most-loved destination spots of couples. You'll be surprised to find out that Hong Kong is home to a lot of stunning outdoor scenes that mimic places from all over the world. It's okay to put safety first because you can choose to shoot here instead. Read on to find out where you can go to cop overseas-like pre-wedding photos without having to get on a plane.
Chung Kan – Santorini, Greece
In the corner of Chung Kan, a pure white platform meets the blue sea. This spot, where the blue and white are intertwined, looks very much like Santorini in Greece, says J.Aperture. Head on over here for romantic shots with the iconic Santorini view.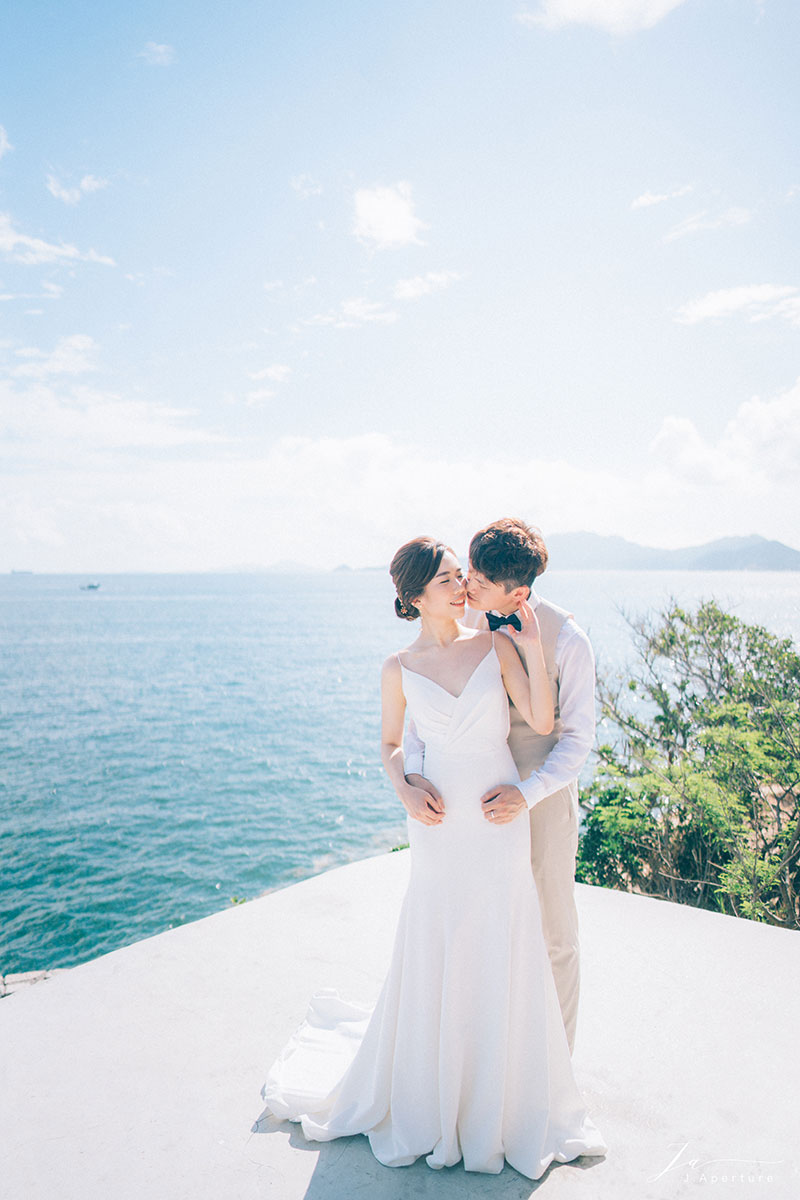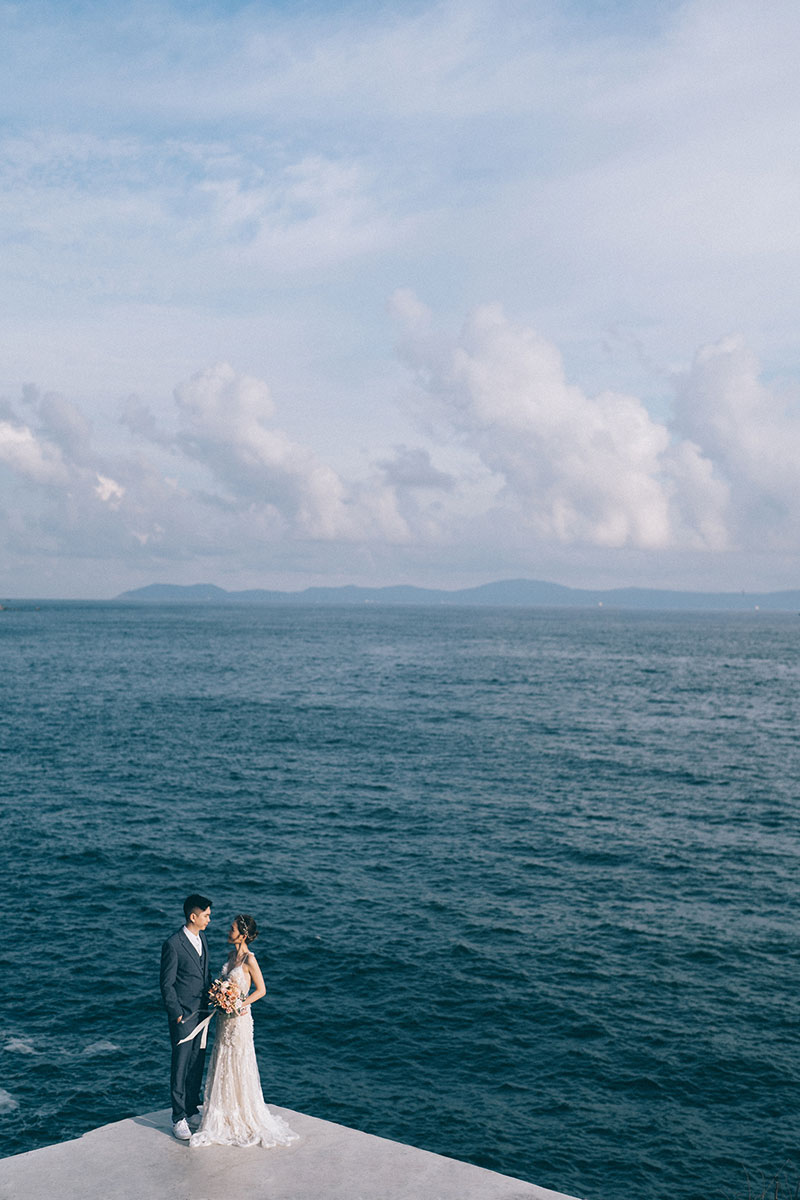 Tai Mo Shan – Switzerland
"The mountain view and the wooden fences reminds me of the mountains in Switzerland," says Derek Photography. True enough, sneaking away to this location will feel like you're far, far away enjoying the Swiss Alps. The captivating mountains will not disappoint so you can expect pre-wedding photos that are nothing short of spectacular.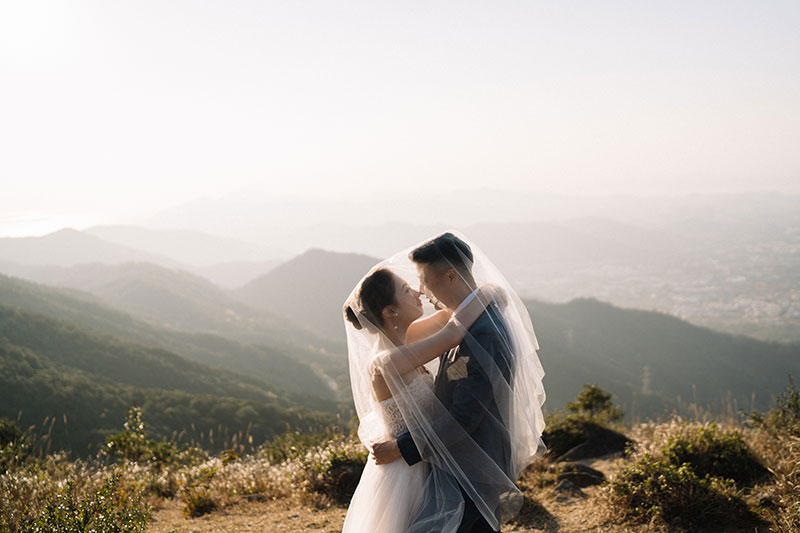 Sai Kung – Yeouido, Korea
A path along with pine trees in Lions Nature Education Centre in Sai Kung, looks like the path in Yeouido, Korea in spring, shares Joy's Foto. You can recreate your favorite Kdrama scene in this location.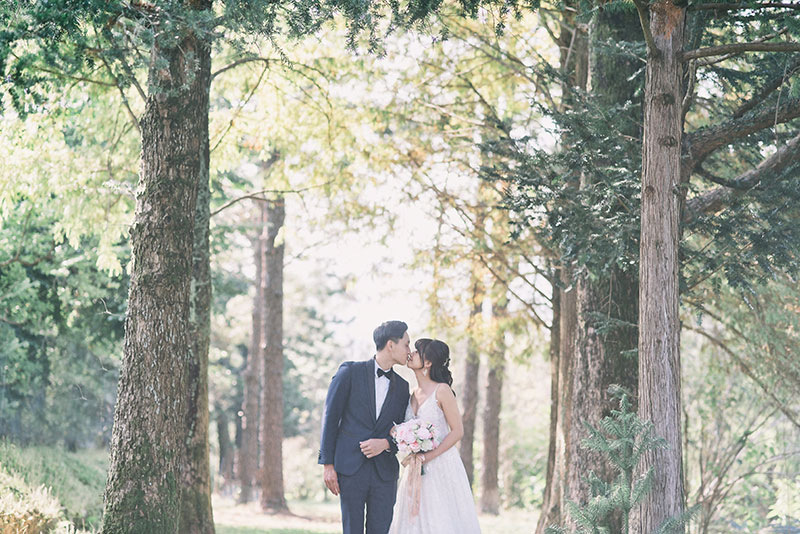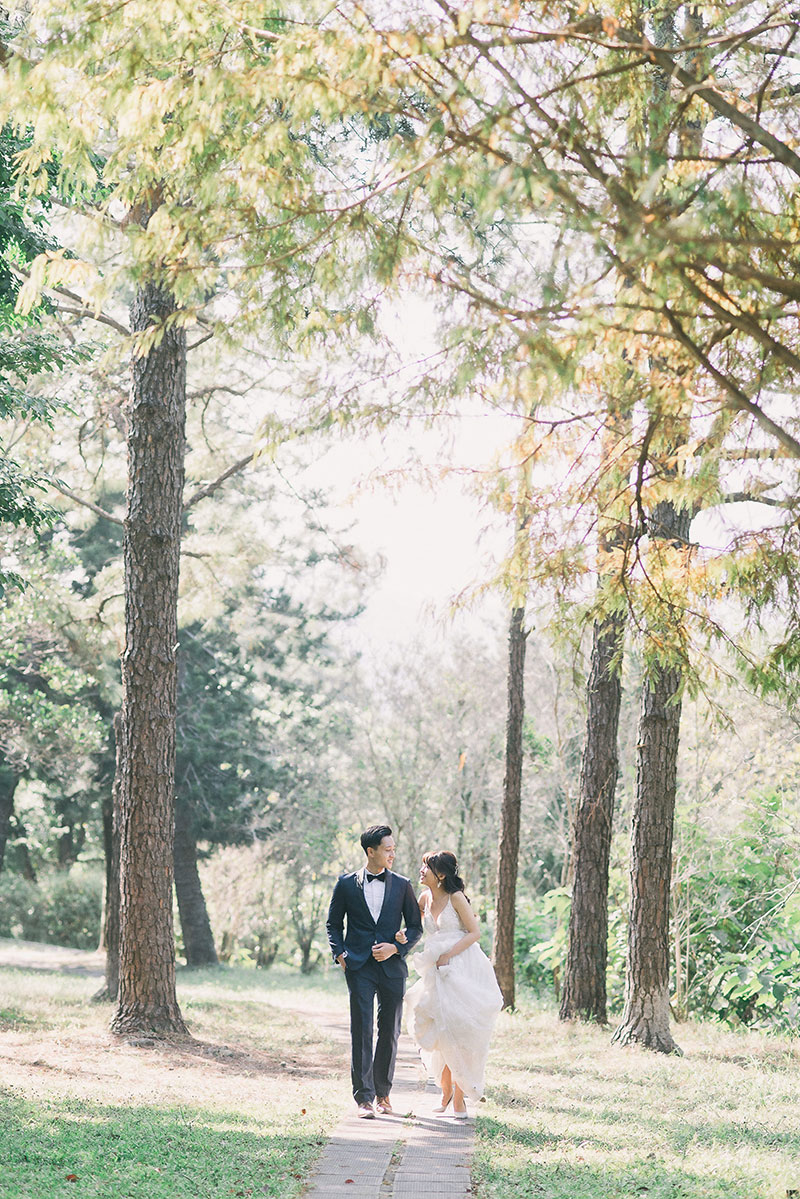 Tun Chi – United States
Instead of flying all the way to the United States for a summer engagement shoot, did you know that you can achieve the same look at Tun Chi? J.Aperture says that the sea and the sky together with the neat rows of palm trees have the same L.A. or Miami summer vibe. This spot looks and feels very much like the United States.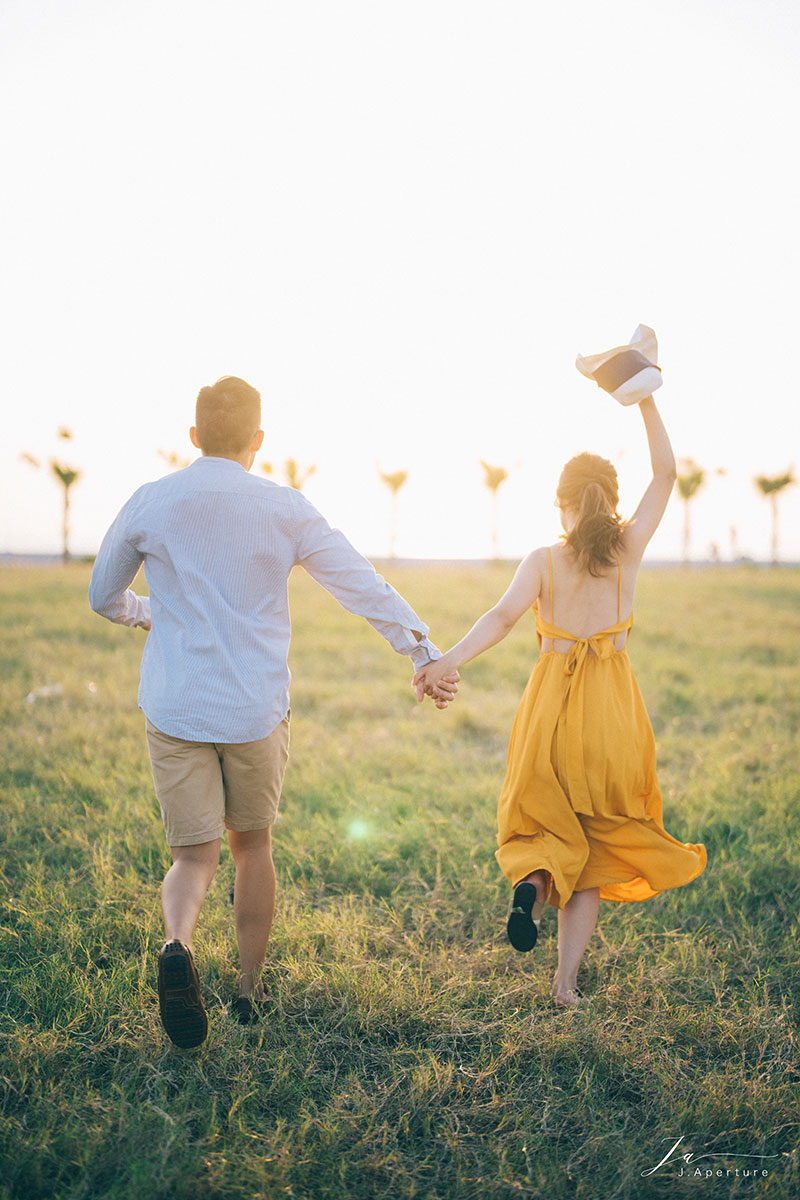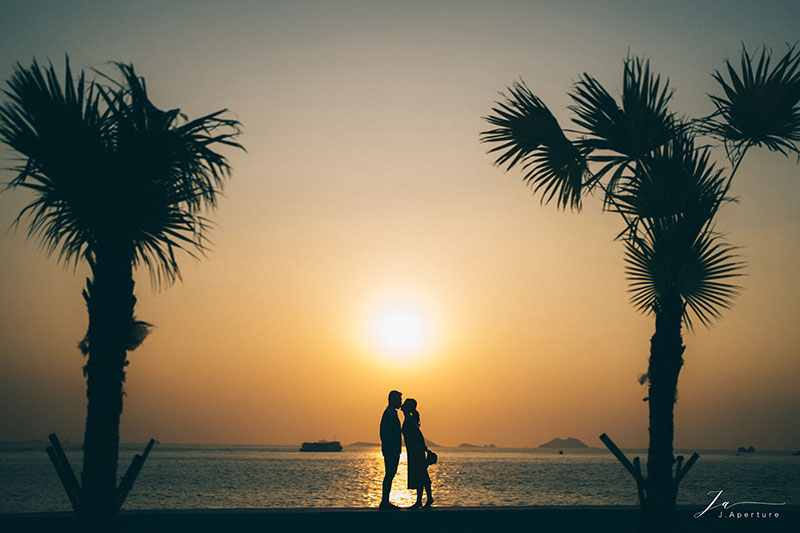 Shek O – Cinque Terre, Italy
If you're a fan of the colorful houses in Cinque Terre, Joy's Foto tips that the Shek O village has similar colorful houses, all beautifully lined up, too. All it takes is a few hours drive from the city to escape to 'Cinque Terre' and take stunning photos pre-wedding photos.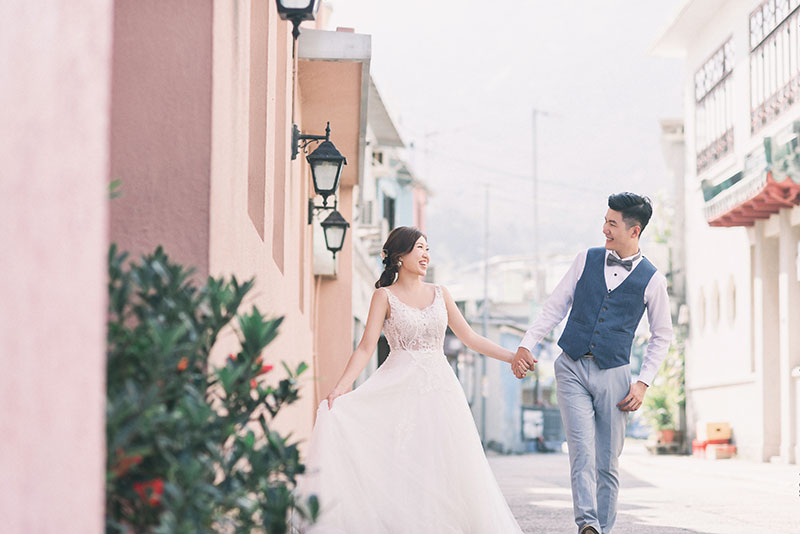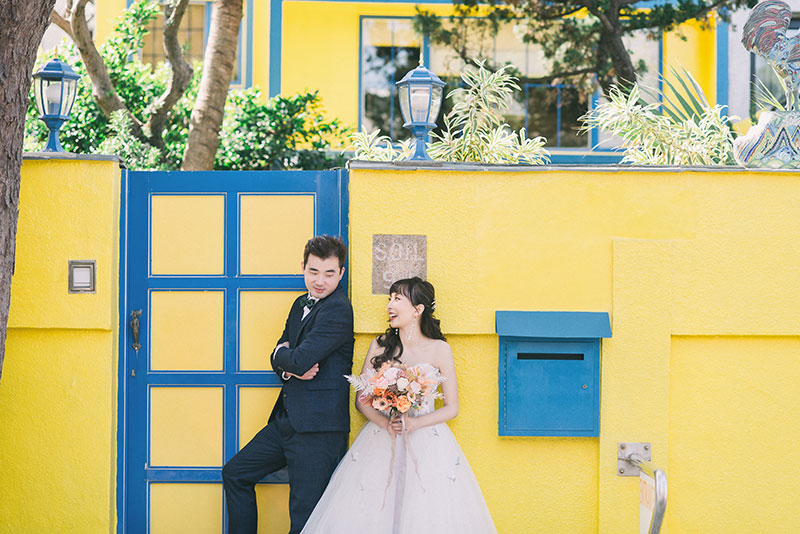 Ping Yeung – Tuscany, Italy
For a carefree Tuscan engagement photo session, Derek Photography reveals this hidden gem. This place is located just outside a house, with trees planted on the sides of the path looking fairly similar to some of the villages in Tuscany. The same village scenes at Tuscany also has a long pathway with Cyprus trees on both sides.