Ever since I was a child, I loved the look of enchanted characters from books and movies in their flowing dresses and flower crowns. Brides today love flower crowns, too–and with good reason! There's a natural charm to them that is undeniably attractive and inviting. You can't deny the effect of a flower crown on a maiden's head. It's an elegant hair accessory that transforms its bearer into a beguiling lady. To show you exactly what we mean, here are a few gorgeous flower crown styles to ogle at. Enjoy!
In Full Bloom
Here are some flower crowns that are filled with a lot of greens and blooms, a popular choice among brides. What makes this style a much loved one is the way it beautifully frames the face, drawing attention to that bridal glow.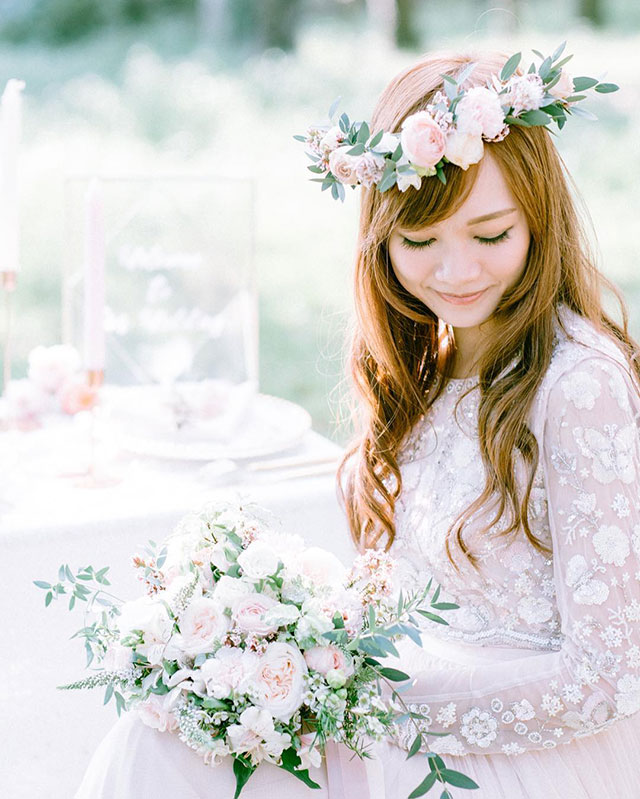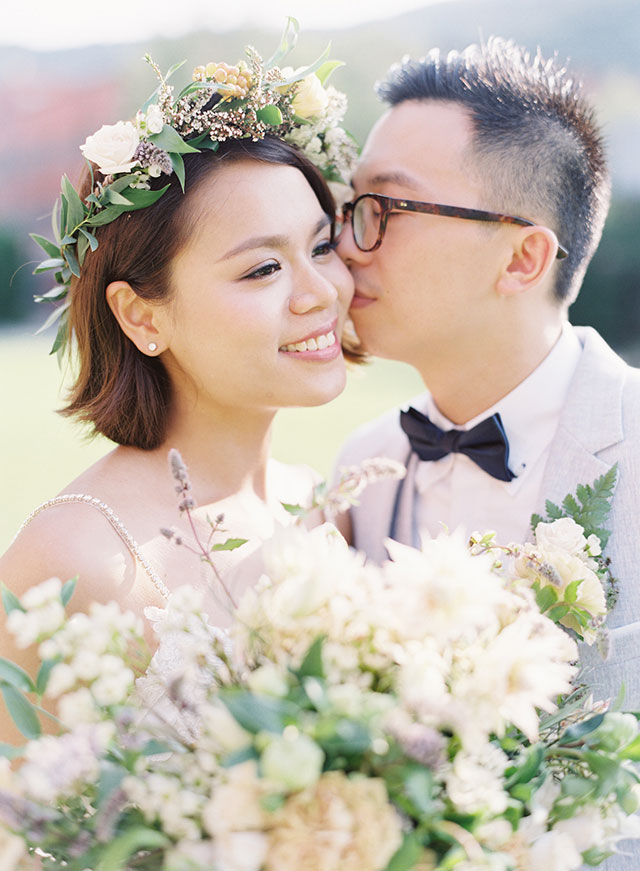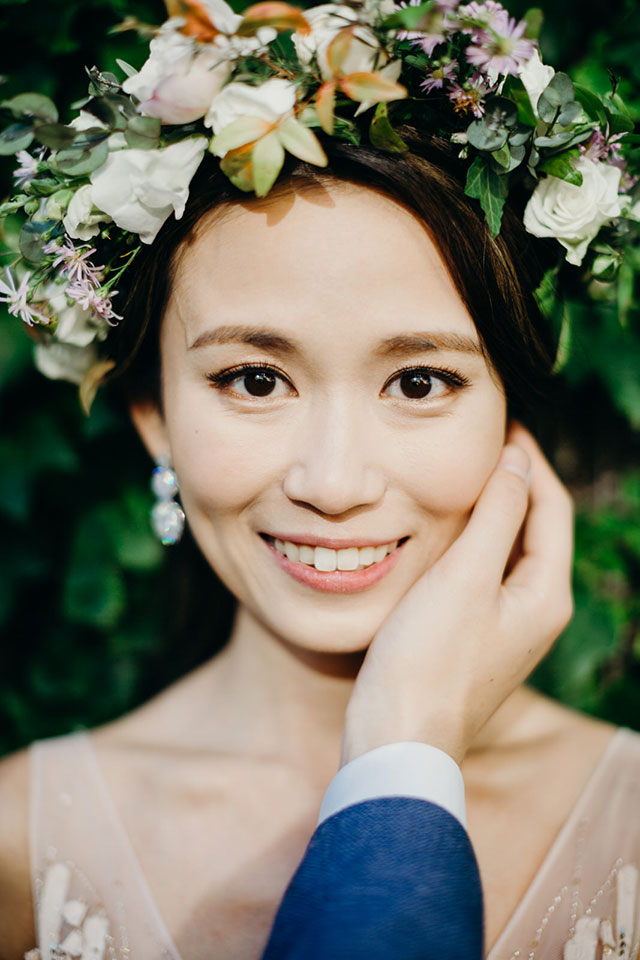 [Photos: MS Bridals, Savour Productions, Lukas Chan Photo Lab, Wedding Gallery Studio]
On the Side
Peering from one side of the head, this flower crown style has a feminine and demure effect on the head. It's a lovely way to focus onlookers' attention to the side of your face (it could be the side with your best angle!)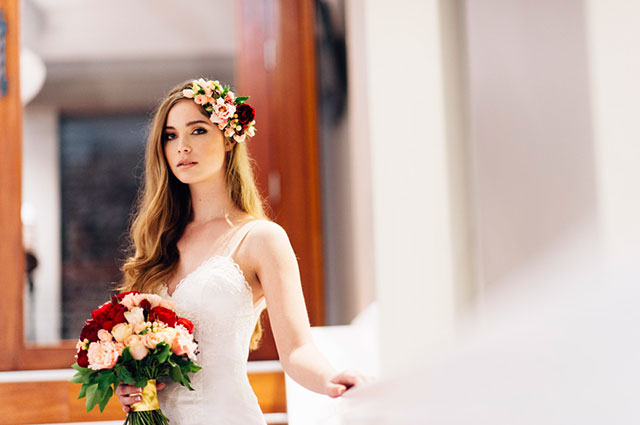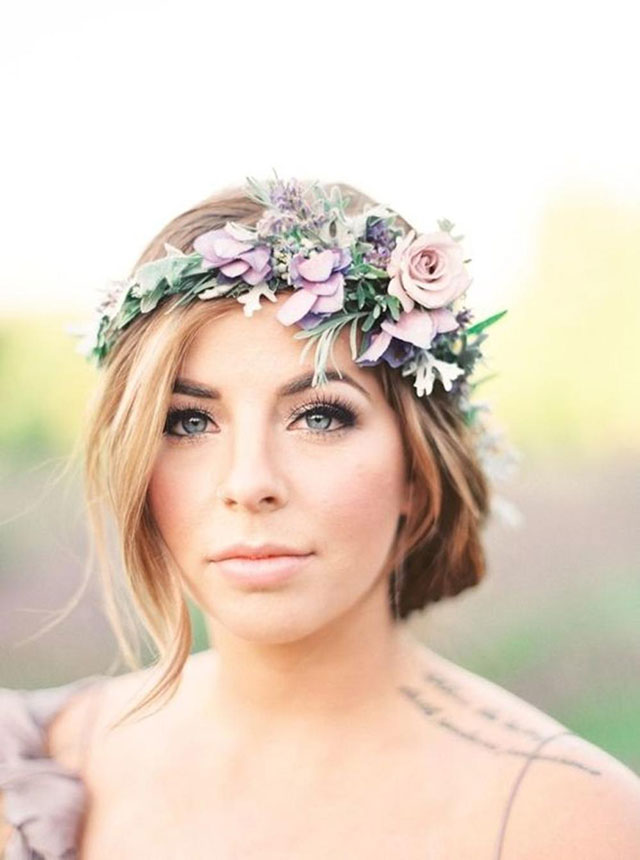 [Photos: Jess Jackson Photography, Jenny Tong Fine Art Photography, JF Floral Couture, Lukas Chan Photo Lab, Julie Paisley Photography]
Minimalist
For an raw, natural look, a minimalist flower crown is the perfect accent to your crowning glory. More greens, less flowers, and a little twist to it and you've got a hair accent that will unleash that inner ethereal woman in you.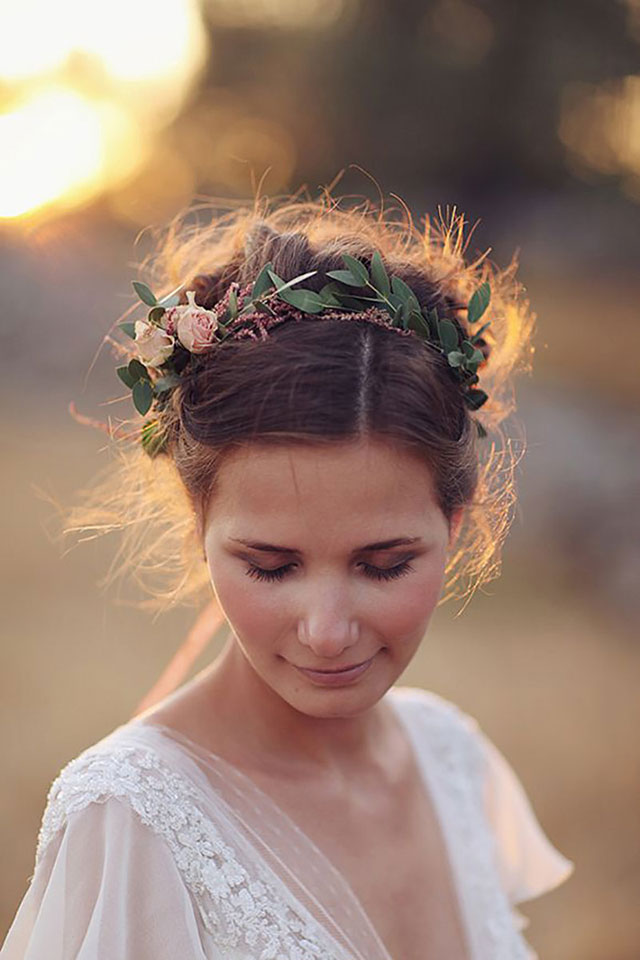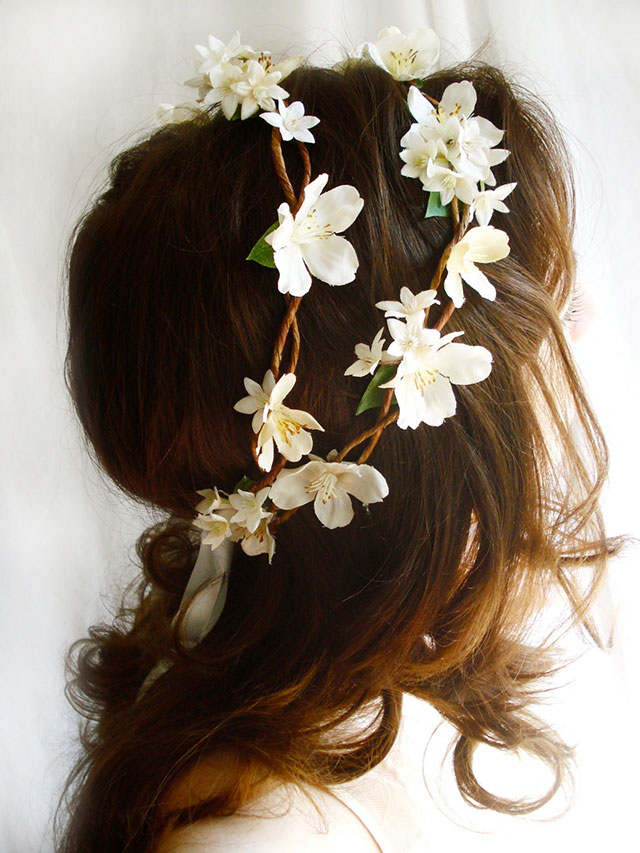 [Photos: Sonya Khegay Photography, Jose Villa, La French Touch Photography, The Honeycomb via Etsy]
Dainty and Feminine
Of course, brides also love dainty and feminine flower crowns. Smaller buds and less greens sparsely twined together result in a carefree look. It draws just the right amount of attention and to you!
[Photos: Amee Cheung, Sophia Kwan, Lukas Chan Photo Lab, KC Chan, Hyvis Tong]
Turn Around
Some ladies like to add a little surprise by accentuating the back of the flower crown alongside some really elegant hairstyling. People will surely take a second look as soon as you turn around!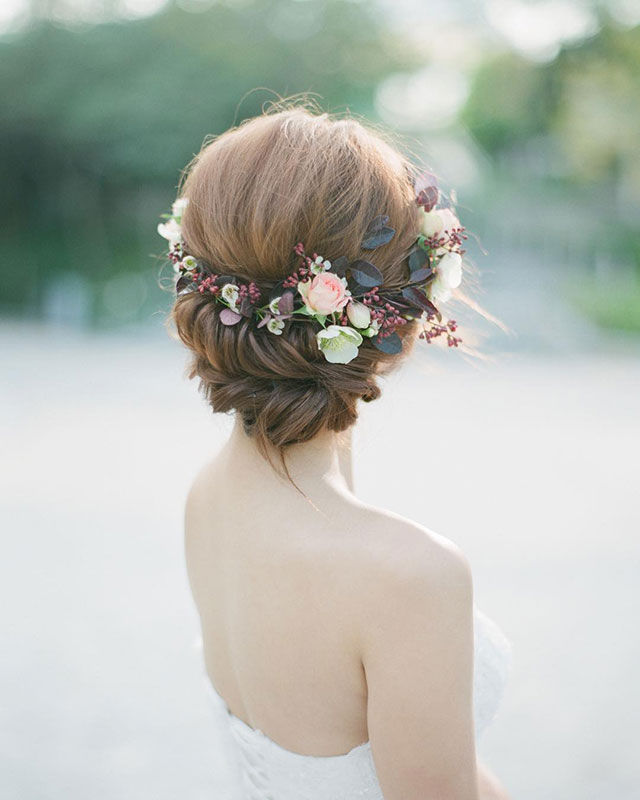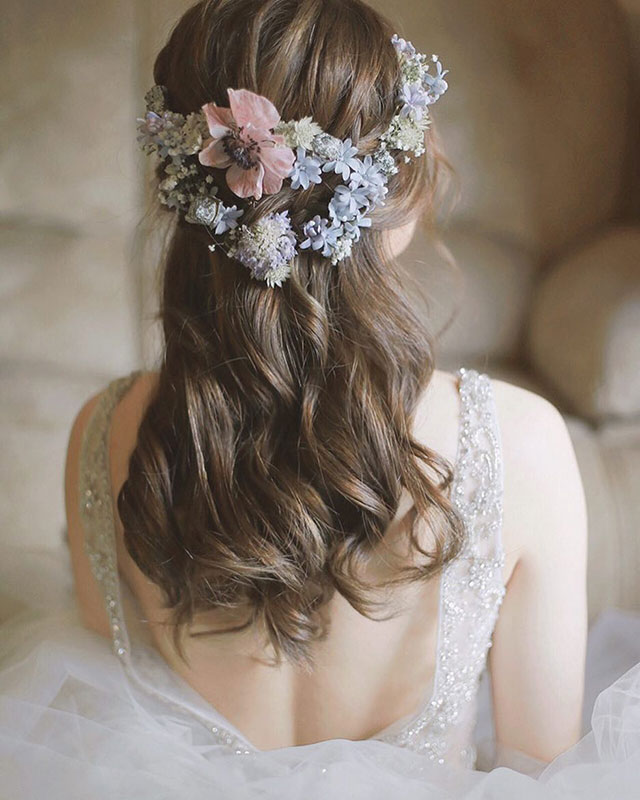 [Photos: Lucy Makeup Workshop, Xing maQuillage, Sonya Khegay Photography]
I've got to admit, I'm still so charmed by all these styles. And I'm to wed, I won't hesitating adding this hair accessory to my look! How about you?
Tagged: Amee Cheung / bride style / flower crowns / Hyvis Tong / Hyvis Tong Design and Photography / Jenny Tong Fine Art Photography / JF Floral Couture / KC Chan / KC Chan Professional Photography / La French Touch Photography / Lukas Chan Photo Lab / Savour Productions / Sophia Kwan Photography / wedding gallery studio / wedding style / XING maQuillage