Just like putting together your bridal look, combining all the details for the rest of your wedding is a lot of fun! You start with a theme and inspiration board, then you start gathering all the details that will bring your ideas to life. And if you feel discouraged because you're working with a budget, don't be! There are so many options out there that are cost-effective and just as capable of delivering elegant and stylish looks for your wedding. In fact, we listed down 11 of them for you today! So, read on now and find out what budget-friendly decorations you can use for your big day.
(1) Photo Booth Props
Whoever said photo booth props are just for the photo booth? You can use these anywhere–as table centerpieces, or even outdoor garden decorations. The trick is to choose designs that match your theme.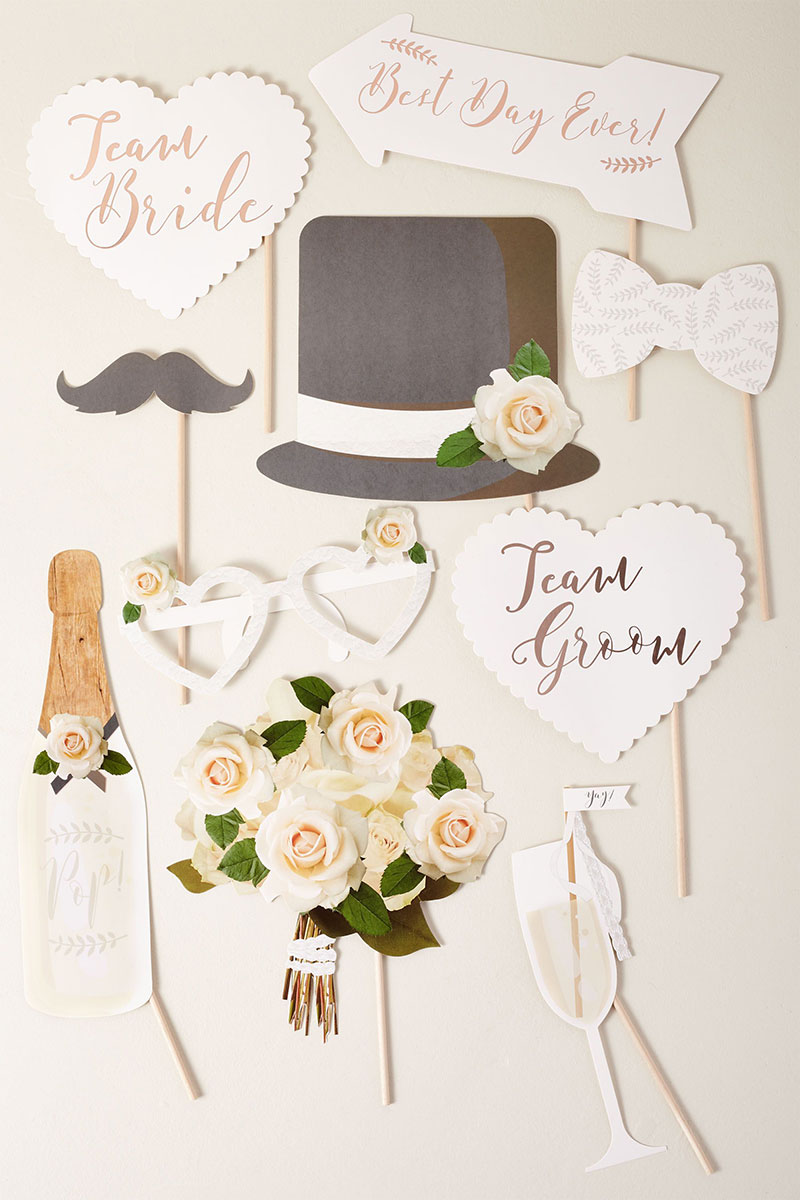 [Photo: BHLDN]
(2) Vintage Blackboards
Are you having a classic, vintage-inspired wedding? Consider vintage blackboards for your signages and ask a talented friend with impeccable penmanship to write on the blackboards for you.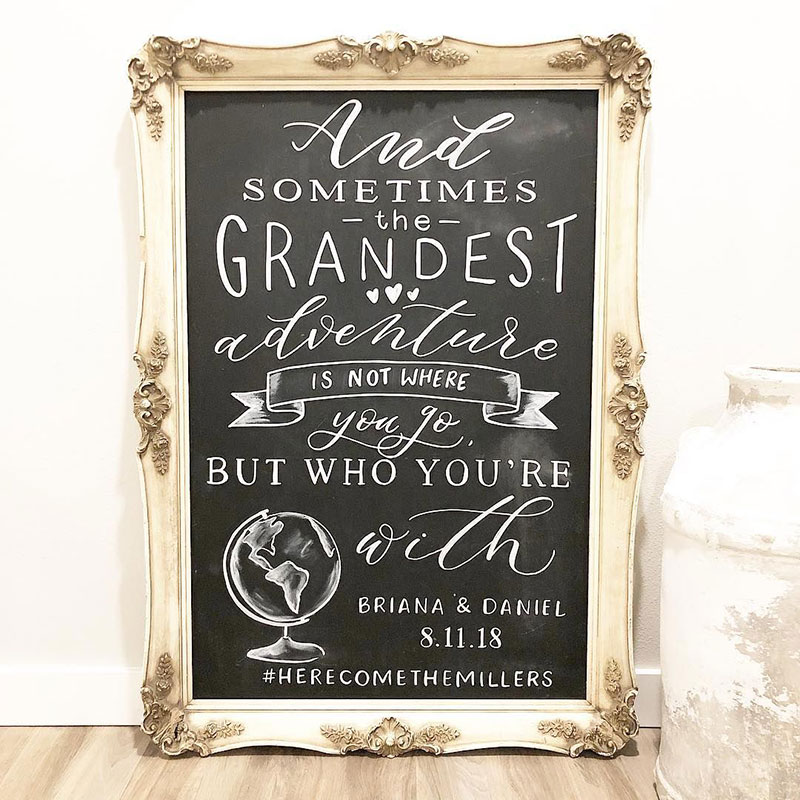 [Photo: Chalk Boss]
(3) Lanterns and Candles
We can't stress enough that using lanterns and candles will save you loads! As simple yet as elegant as can be, candles turn the mood up a notch with a romantic glow!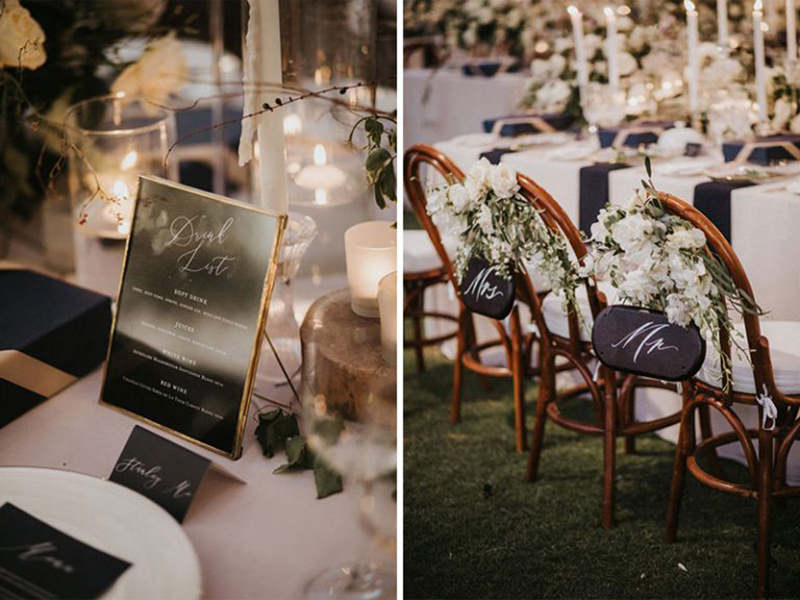 [From: Romantic Wedding at AYANA Resort & Spa / Photo: Iluminen]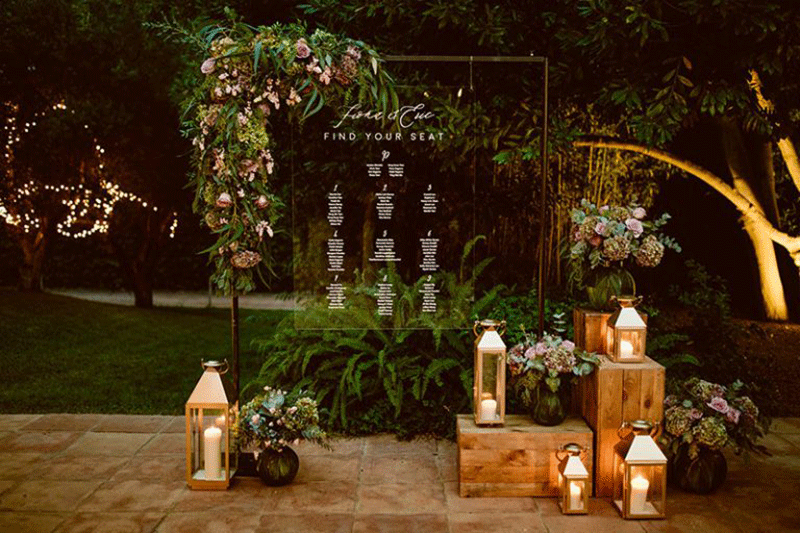 [From: Romantic Garden Wedding with a Dreamy Candlelit Dinner Reception / Photo: Sara Lázaro]
(4) Glass Bottles
Did you ever consider glass bottles for your wedding decorations? Using glass bottles look extra chic when paired with dainty flowers, like baby's breath. And if you think about it, you can help the environment too by reusing old accumulated bottles–you get to save money and help Mother Nature too!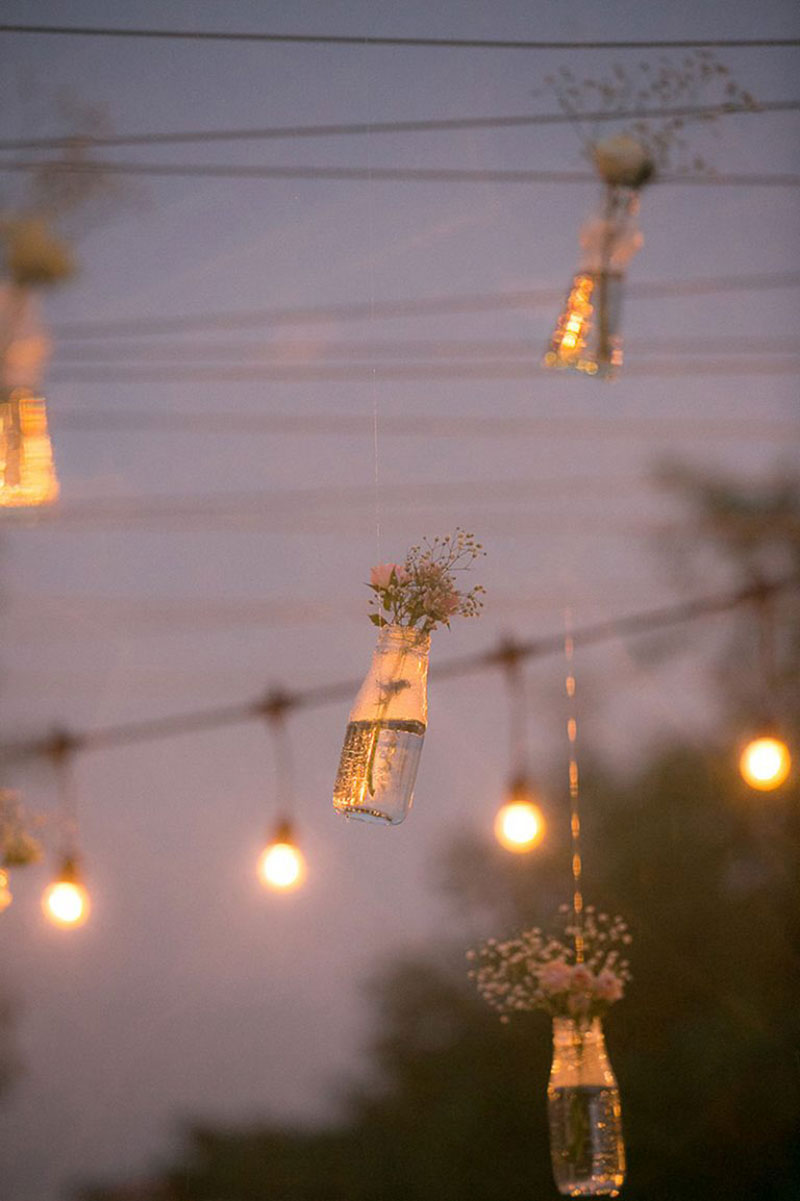 [From: Dreamy Blush-themed Overseas Wedding / Photo: Pik Pongpol Photography]
(5) Leaf Accents

Perfect for a wedding in the tropics–at the beach, for instance–is this leaf accent to go along with the cutlery. We're absolutely sure this will not cost an arm and a leg, and at the same time, don't you think it makes a pretty decoration?
[Photo: Tres Jolie Weddings]
(6) Curtain Christmas Lights
Do you still have last year's Christmas lights in the stock room? If you answered yes, then it's time to bring them out and use them as hanging lights over your reception dinner. Clearly, this decoration can do so much, especially for an intimate outdoor wedding like this one.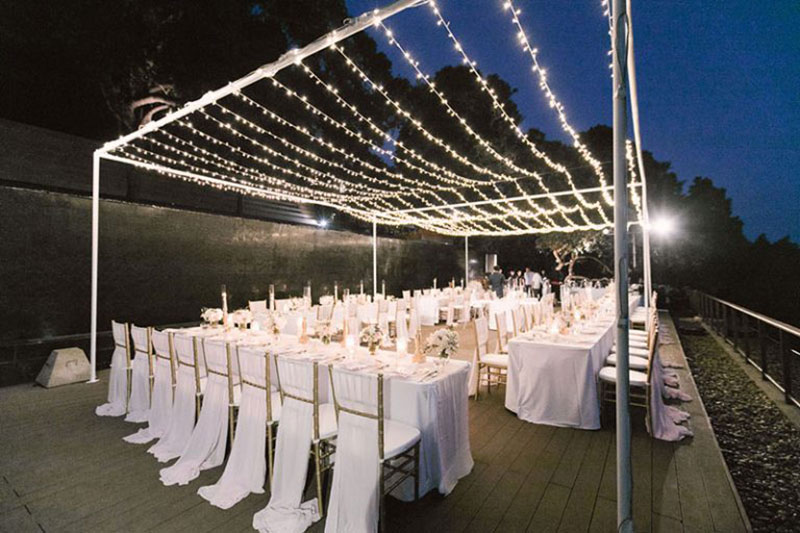 [From: Romantic Garden Wedding with a Dreamy Candlelit Dinner Reception / Photo: Sara Lázaro]
(8) Silk Petals
Whether it be for the aisle or as reception table accents, silk petals will never fail to complete that delicate piece of the puzzle. Choose all white, or go with a mix of red and pink and you're good to go!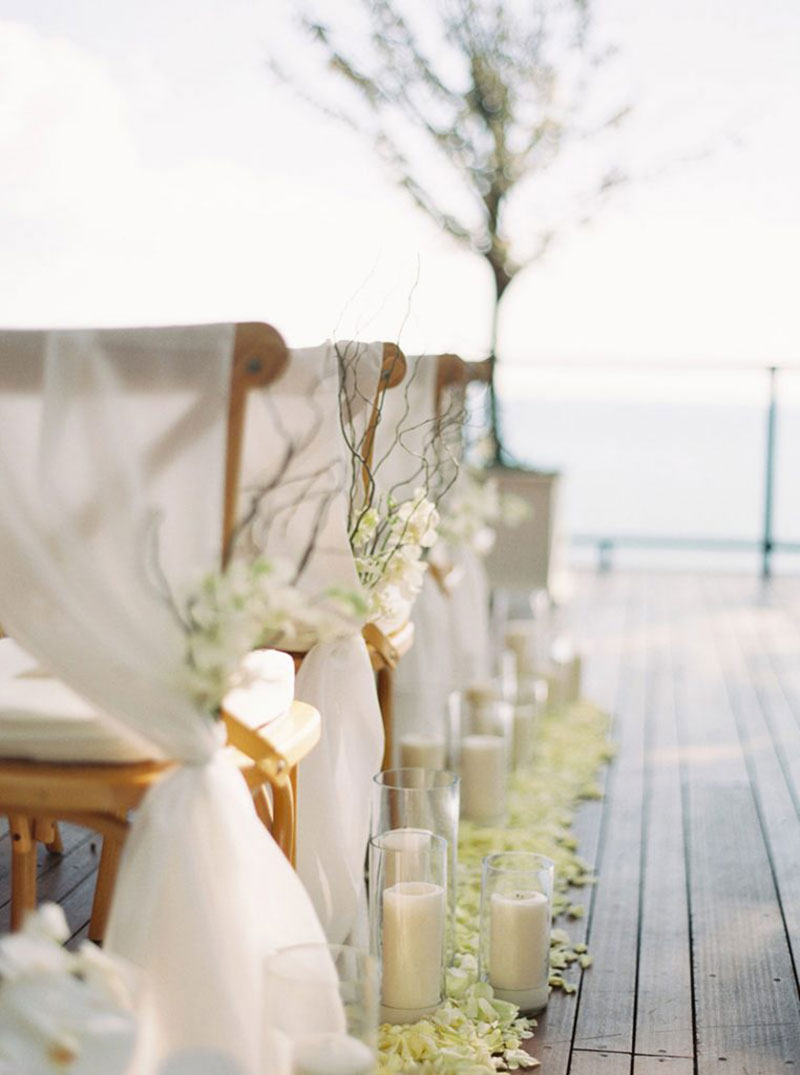 [From: A Tropical Wedding with Cream Tones and a Breathtaking View / Photo: Ken Tan]
(9) Paper Fans
For outdoors weddings, paper fans are a must! And if you have a little extra budget, go ahead and personalize them too!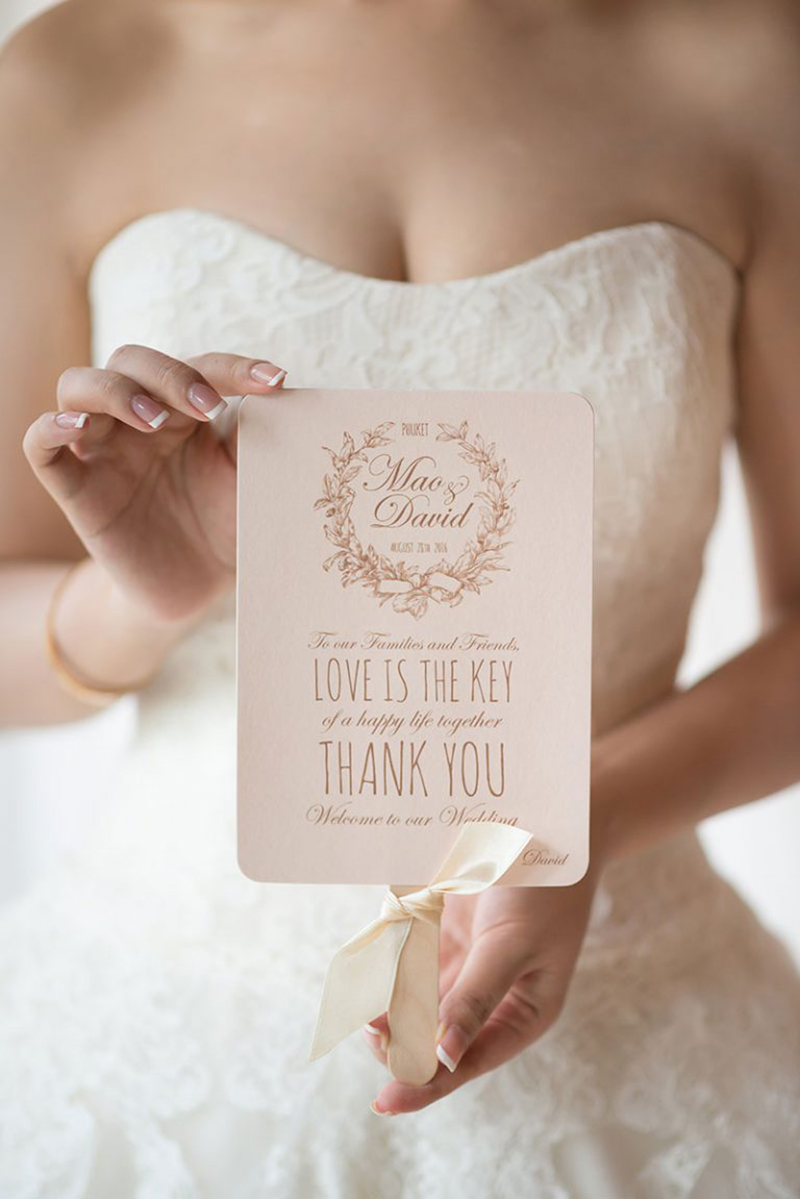 [From: A Lovely Pink and Blue Pastel Wedding in Phuket / Photo: Darin Images]
(10) Metallic Candle Holders
We mentioned candles earlier, but to even make them look more regal, metallic candle holders will deliver that added allure. You need not spend on these, instead try to D.I.Y. it yourself (here's a sample)!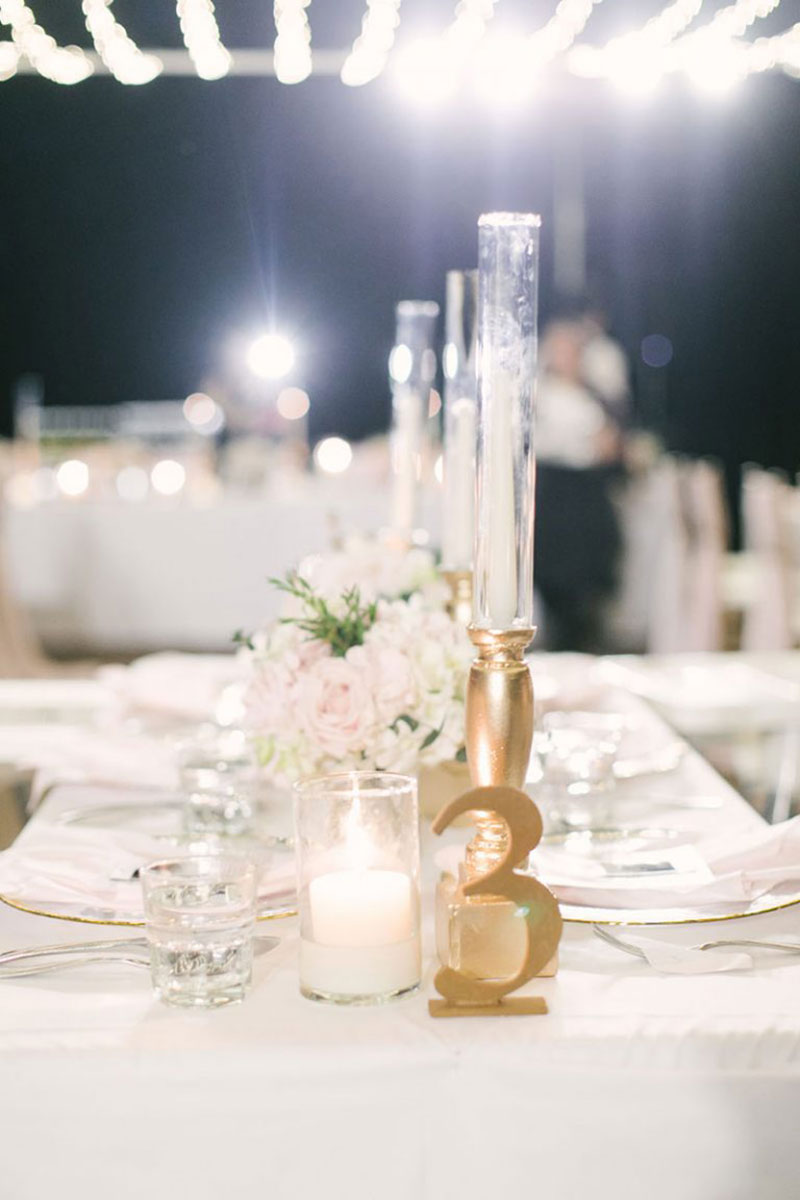 [From: A Pretty, Pink and Purple Outdoor Wedding in Phuket / Photo: Belle & Olive]
(11) Printed Engagement Photos
Finally, if you had an engagement shoot, share your photos with everyone too! Print some out and use them as display all around your venue. Your guests will love seeing your photos.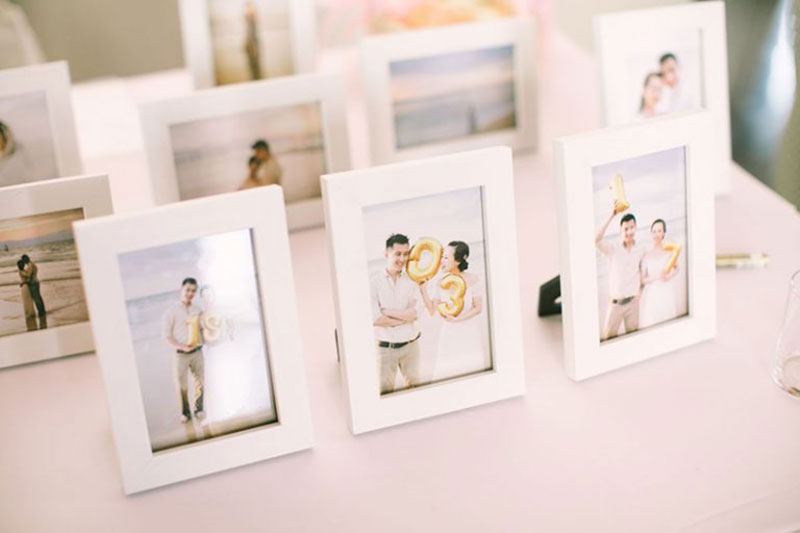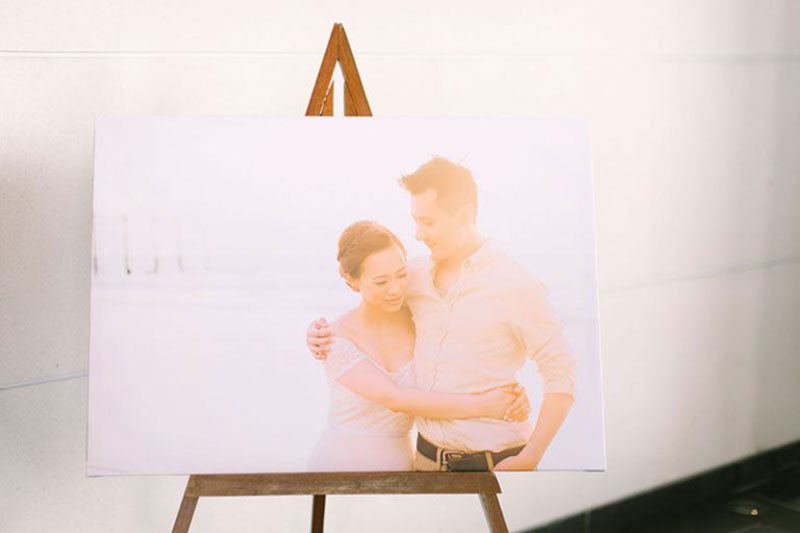 [From: A Pretty, Pink and Purple Outdoor Wedding in Phuket / Photo: Belle & Olive]