[Photo: Yoyo Iuiu Photography]
When envisioning a wedding, many brides want a celebration that will stand the test of time–the kind that you can always look back on and regard as a source of inspiration. Trends come and go but a classic wedding is forever. In fact, some of the most iconic weddings have timeless elements that brides still incorporate into weddings today. If this is the kind of wedding you've been dreaming of and if you want to your special day to be the epitome of enduring elegance, here's a list of wedding details that your big day shouldn't be without. No matter what the era, these 10 wedding details will give your wedding day a lasting impression.
(1) Classic Wedding Invitations
Focus on simple laser cut details and pair this up with clean typography and less busy layouts. The less going on, the more timeless your invitations will be.
[From: An Ultra Chic Wedding at The Peninsula Hong Kong with Only 20 Guests / Photo: Jenny Tong Fine Art Photography]
(2) White Chairs
With or without added details, like flowers or drapery, white chairs dress up any wedding. Not only that, white chairs look extra clean so they won't clash with any other details or colors.
[From: This Couple Went for A Neutral Palette for Their Wedding at House 1881 / Photo: Mattie C. Fine Art Photography]
(3) Pearls
Pearls are classic accessories that you and even your bridesmaids can wear on your wedding day. This ocean gem should not be missed!
[From: Well-thought-out Details Make This Blush-Themed Wedding Extra Special / Photo: Tammy Shun Photography]
(4) All-White Floral Decorations
There's something utterly captivating about overflowing flowers that are pristine. Filling your venue with all-white flowers is a tired and tested way turn any occasion into a timeless one.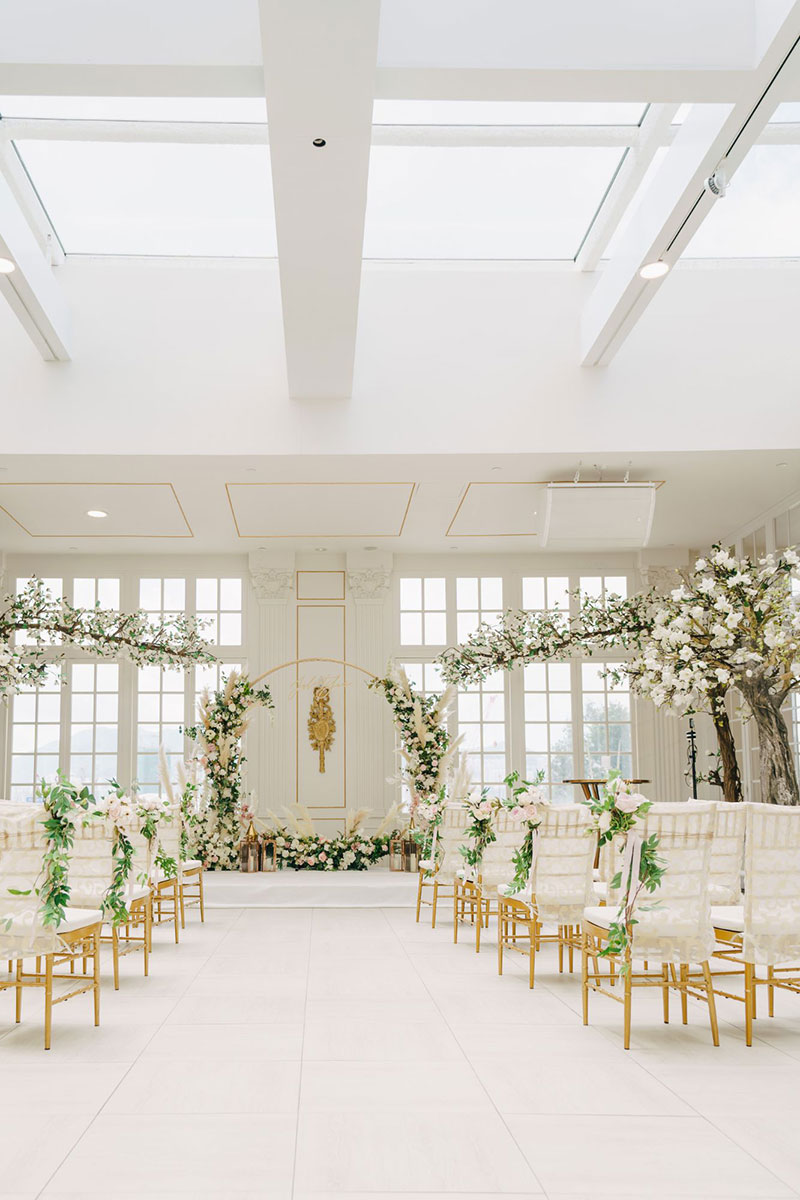 [From: White Flowers and Gold Accents Embraced This Couple in Their Romantic Hong Kong Wedding / Photo: Jeremy Wong Weddings]
(5) A Floral Arch
Speaking of flowers, a floral arch is a wedding detail that has been around for decades. Hence, saying your vows under an umbrella of flowers a must for your classic wedding.
[From: This Couple Went for A Neutral Palette for Their Wedding at House 1881 / Photo: Mattie C. Fine Art Photography]
(6) Matching Bridesmaid Dresses
While we're all for individuality, getting your girls to wear matching bridesmaid dresses is still an elegant choice. Seeing the bride tribe lined up in matching gowns exudes grace no matter what.
[From: These Lovers Made Sure Their Wedding Day was The Best Day Ever, Masks and All / Photo: Mary Ann Art & Photography]
(7) A Black Suit or Tuxedo

A black suit or a black tuxedo is as dressy as can be. Moreover, this look is definitely a traditional garment that will never go out of style.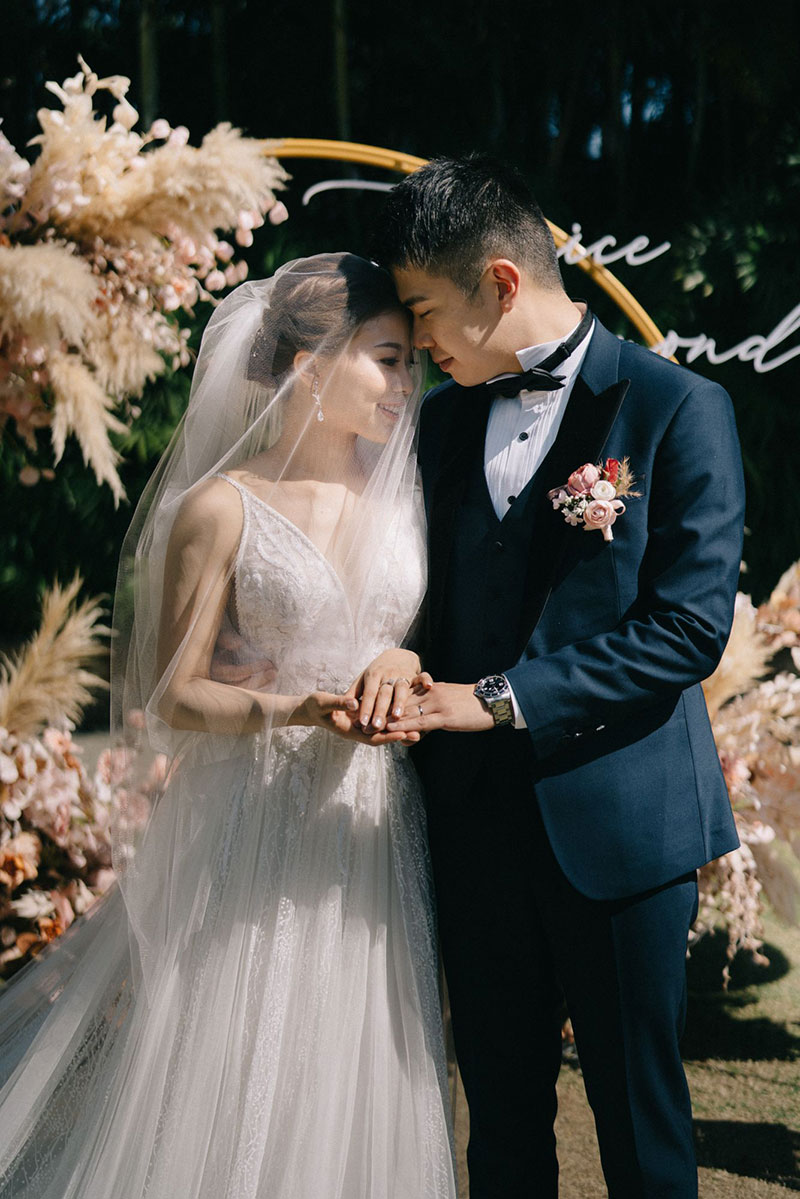 [From: A Serene Garden Wedding with a Peach and Cream Color Palette / Photo: 123cheese Production]
(8) A Neutral Wedding Palette
Muted wedding colors, like cream and ecru, never go out of style. If you like darker tones, earthy hues can work too.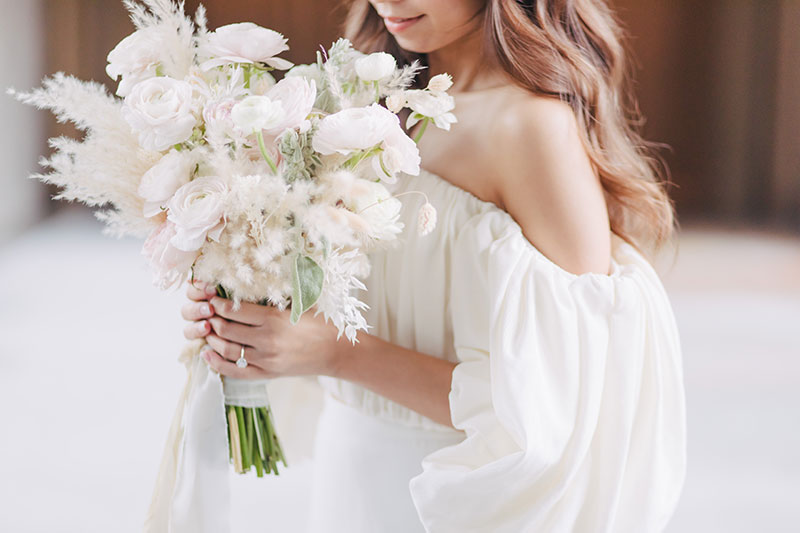 [From: A Chic All-white Wedding at The St. Regis Hong Kong / Photo: Jeremy Wong Weddings]
(9) Candles
What is a timeless wedding without romance? One way to add classic romance to your wedding is using candles. Play with candlesticks of varying levels to set your wedding banquet tables aglow.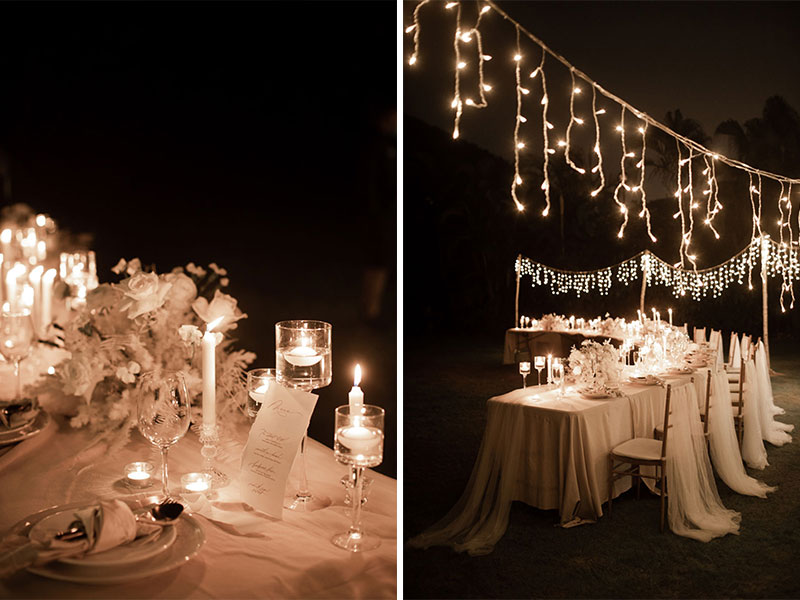 [From: This Romantic Photo Session Features a Unique Half Moon Shaped Setting for The Wedding Ceremony and Banquet / Photo: Yoyo Iuiu Photography]
(10) A Neat Updo
A chignon, a low bun, a french twist–all of these options will tidy up your wedding ensemble perfectly. If you go back time, you'll see that this look has made it through the years and with good reason. An updo makes any bride look effortless!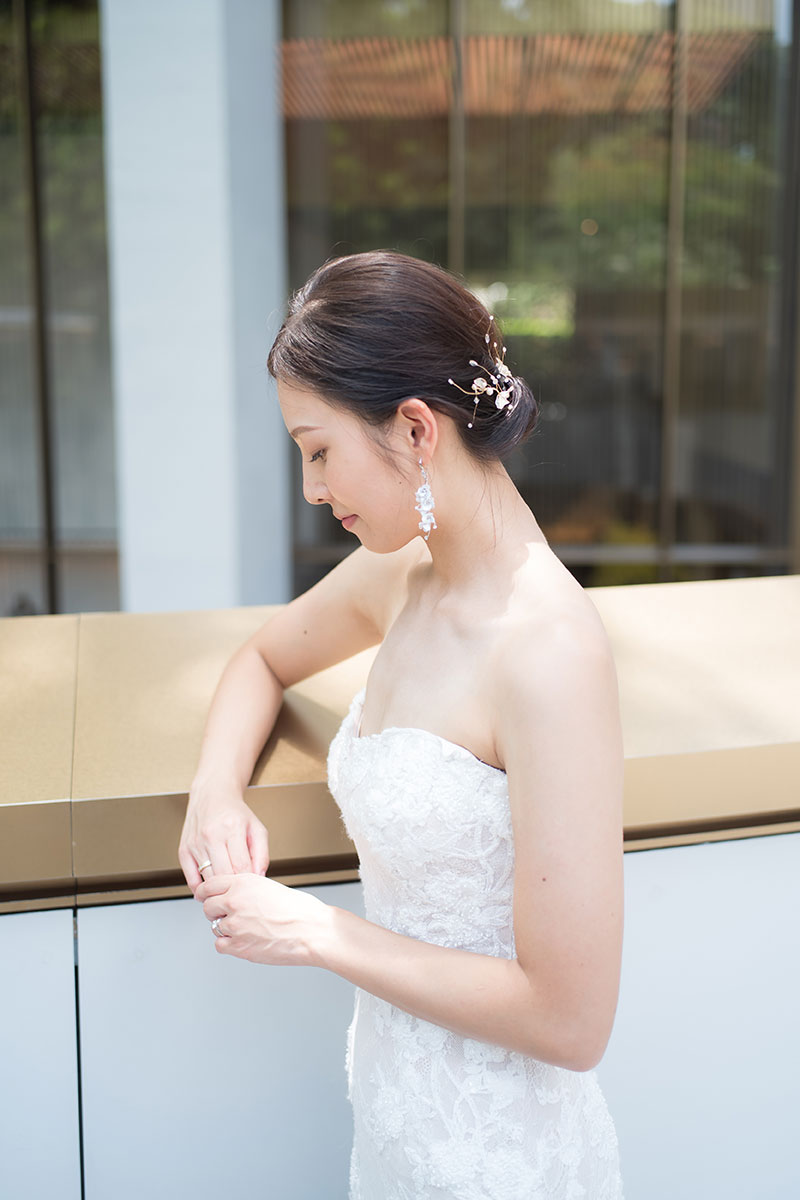 [From: A Sweet and Simple Red and White Wedding at The Murray / Photo: Steven C Photography]