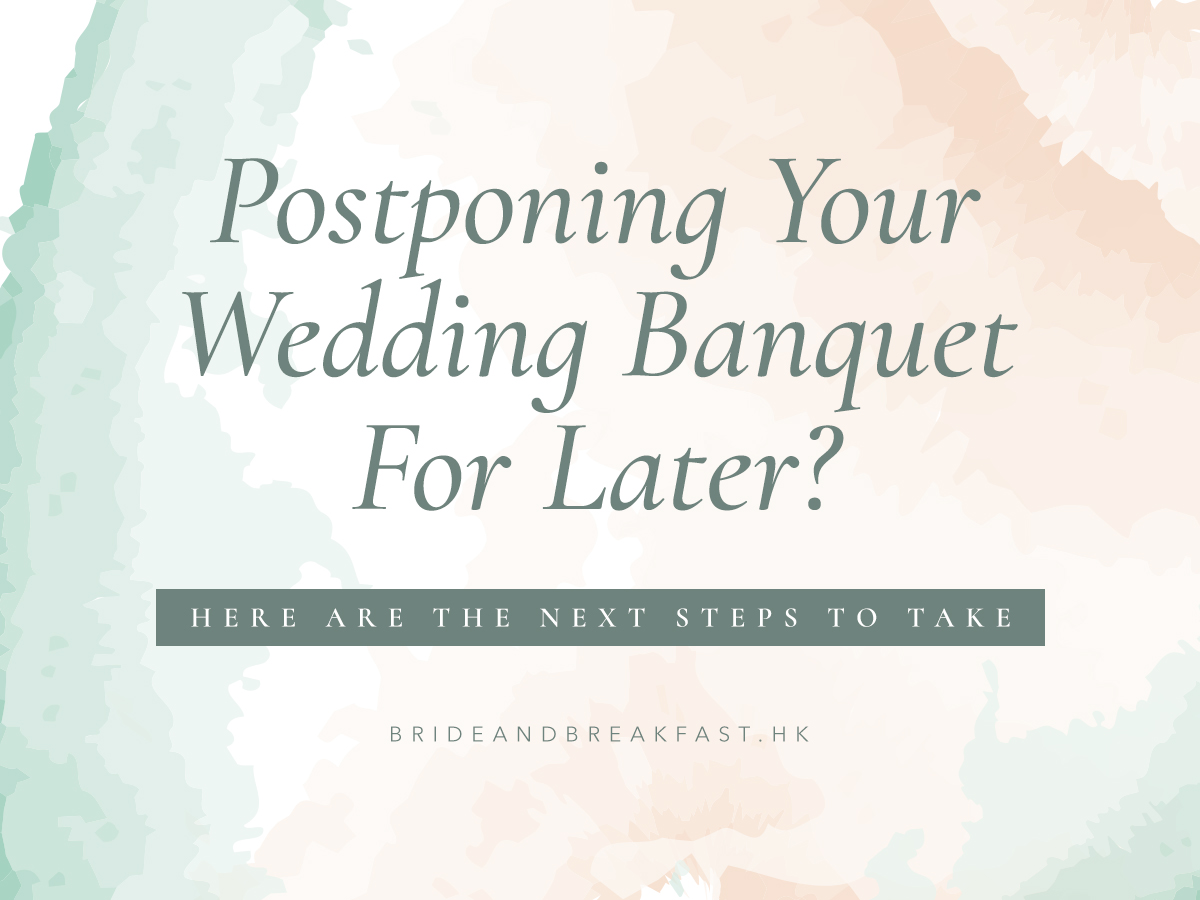 After countless discussions with your other half on whether to push through with your wedding or not, you've finally decided on what to do: you'll have a simple ceremony and postpone your wedding banquet to a later date. Now that's done, what do you do next? We gathered some information from some brides who chose do to the same thing and here's what they shared. Read on for the next seven steps for you to take.
(1) Select a list of other dates on which you would like to hold your banquet.
Go through the calendar and pick more than one date so that you have several options. You don't want to come to your venue with a date that is already taken. Having several options will minimize going back and forth with your venue.
(2) Contact your initial wedding venue and ask if you can postpone to any of your selected dates.
You may want to ask your venue for the best two or three dates still available since the next step will be align the date your other vendors.
(3) Contact all your other vendors and check if they're free on your other dates.

Find the date where all your vendors are available and secure that date. If not all your vendors are available, consider finding new ones, too.
(4) Call your stationery vendor to adjust your invitations.

If you haven't printed and sent our your invitations yet, then you may still adjust. If you already have, will need to decide if you print a new set or go digital to save on costs. You can definitely opt for e-invitations if you like.
(5) Notify your guests.
Once you've settled on a new date and all your wedding vendors have also confirmed their availability, it's time to update everyone. This also includes updating those invited to your intimate ceremony.
(6) Smoothen out the details of your intimate gathering.

Now you can focus on fine tuning the details of your intimate wedding ceremony. Some couples had to book new vendors, others said they were able to make flexible arrangements with their original vendors. It's time for you to see which will work for you.
(7) Relax and look forward to your marriage.

Your wedding is only the beginning to a beautiful lifelong journey with the one you love. Don't lose faith in the challenges brought about by the COVID-19 pandemic. Instead, power through it together! You may just be having a small-scale wedding this year, but the best is still yet to come. A joyful marriage awaits!