When you have a full-time job and you have a ton of errands to do, it's easy to get overwhelmed with the wedding checklist and the timeline that defines all you need to accomplish and when to accomplish them. To our dear busy brides-to-be, worry no longer because today, we're giving you 7 time-saving tips to keep you on top of all your wedding planning needs no matter how busy you are. So listen up, here they are!
(1) Know what you want.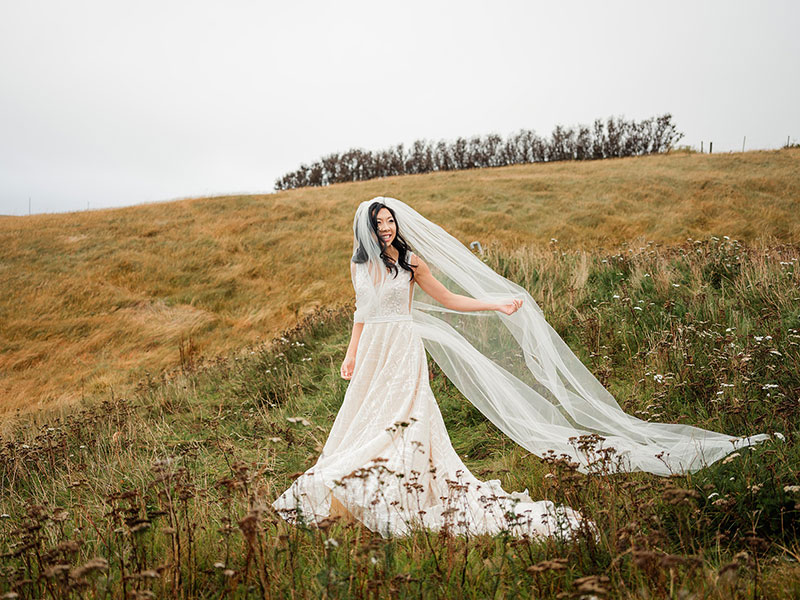 [From: Don't Miss The Breathtaking Landscapes of This Wedding in Iceland / Photo: Nordica Photography]
It will save you time if you have a clear idea of what you want your wedding to look like. So first and foremost, finalize your wedding mood board and theme. This way, when it's time to go over options, vendors, and the like, you can easily define what is aligned with your vision.
(2) Get organized.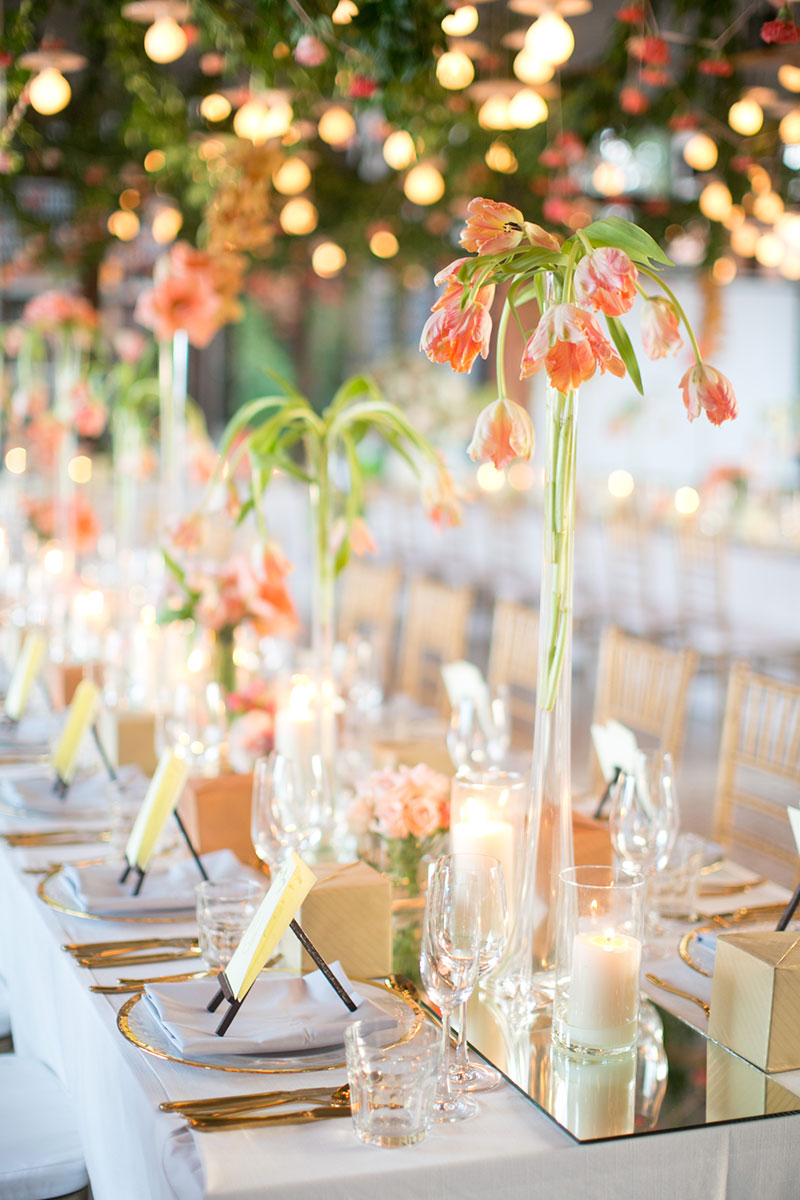 [From: A Breathtaking Destination Wedding that Overlooks the Sea / Photo: Hilary Chan]
If you don't have a lot of time on your hands, then making sure everything is organized is important. Make sure you have everything listed out and calendared. If you're organized, you can really streamline your time for all your tasks instead of spending too much time troubleshooting things as they come your way. Checklists are your friends! Here are some checklists that may be of help.
(3) Be realistic with your plans.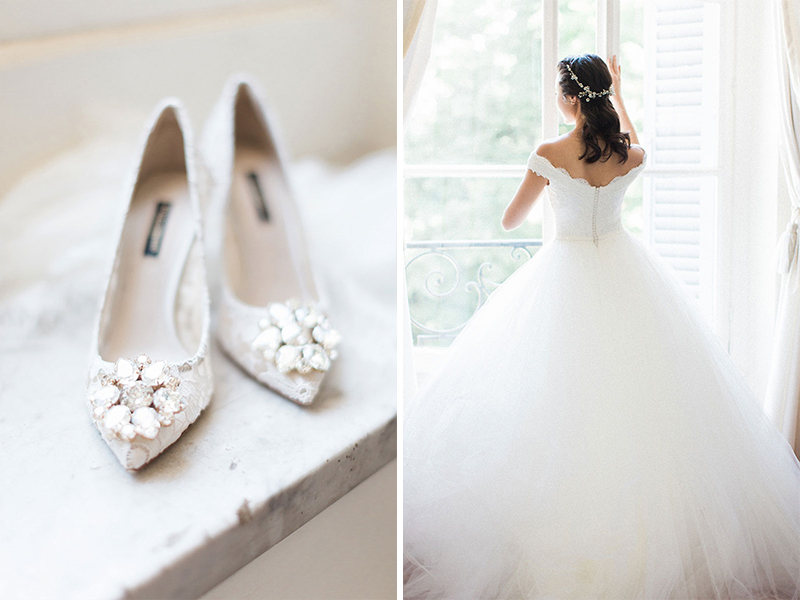 [From: A Timeless and Elegant Wedding in France / Photo: Céline Chan Photographie]
If you can only spend 3 hours every weekend on wedding planning, then work within that time frame. Don't try to squeeze in more time then you actually have. Being realistic about how much time you can spend on wedding planning will help you organize the rest of the things you need. It will also be a better gauge of how many tasks you will need to delegate, which is the next point.
(4) Don't be afraid to delegate.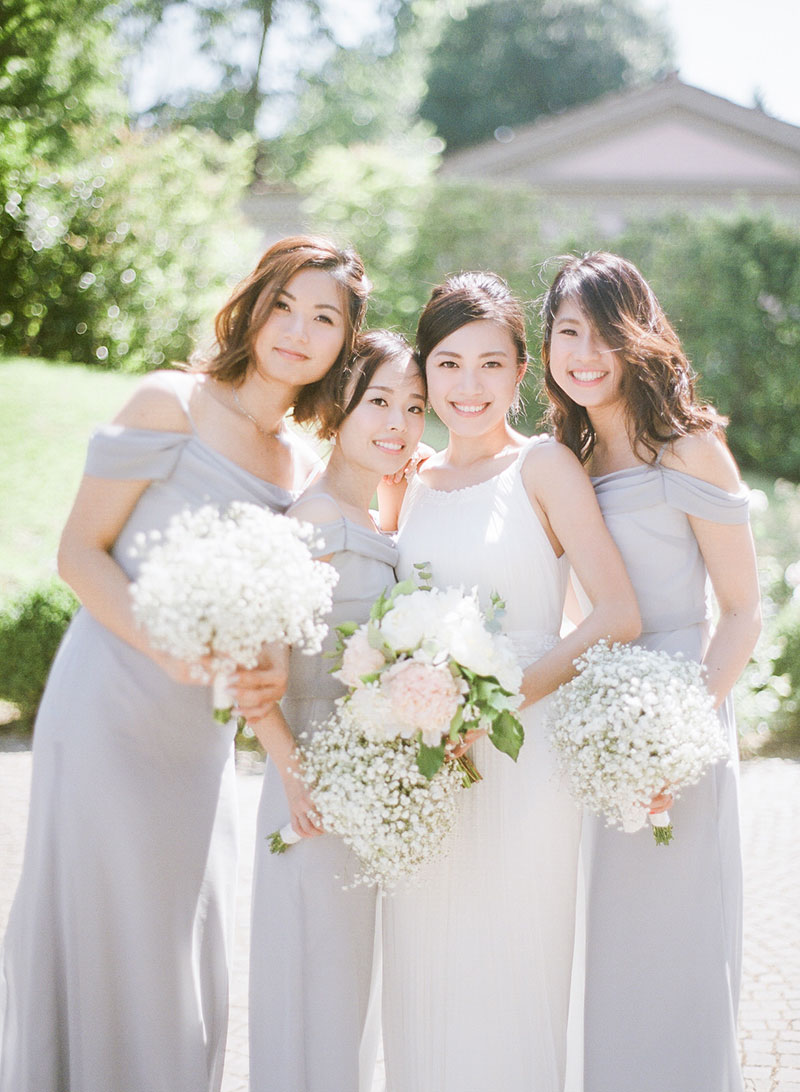 [From: A Grand Garden Wedding in Villa Cora, Italy / Photo: Jada Poon Photography]
May brides forget that there are a lot of helping hands all around them. You can definitely ask for help and delegate tasks. We have some suggestions on what and to whom you can delegate, but feel free to adjust as your needs may be more (or less). Surely, all your friends and family will be more than willing to support and help you.
(5) Skip the D.I.Y. projects.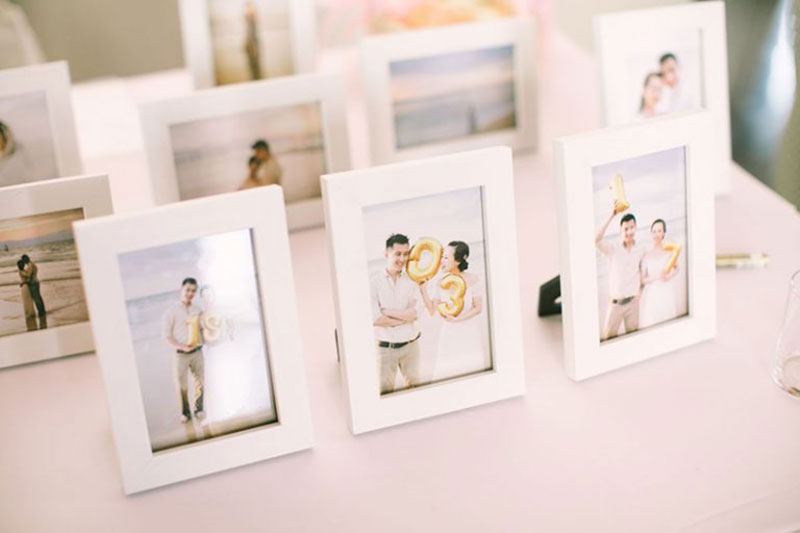 [From: A Pretty, Pink and Purple Outdoor Wedding in Phuket / Photo: Belle & Olive]
Since D.I.Y. projects are really time consuming, then it's best you leave this out of the plan. Hire a wedding stylist and floral designer to execute your decorations for you so you can get this task off your shoulders.
(6) Hire a wedding planner.
[From: See How The Mix of Pastel Colors Made This Sanya Outdoor Wedding Utterly Romantic / Photo: Jin Wed Photography]
If you really don't have extra time to manage your own wedding and orchestrate it come the wedding day, then hiring a wedding planner should be a priority.
(7) Relax.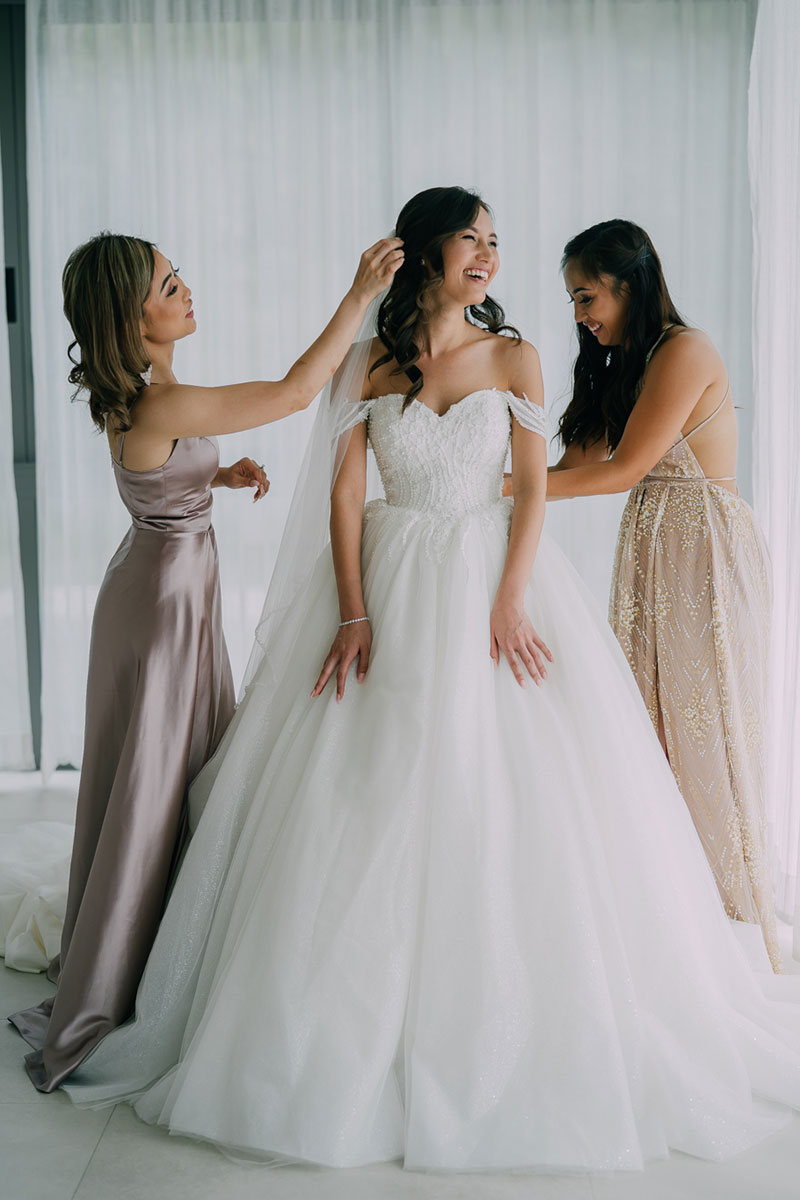 [From: The Peach and Cream Color Scheme Turned This Wedding Into An Extra Dreamy Union / Photo: Madiow Photography]
Lastly, don't stress too much. Relax! If you've applied points one to five in your planning process, then you should have nothing to worry about. Your family, friends, and vendors will be there to help make sure things run smoothly. Check on everything from time to time, but trust in all their love and support.