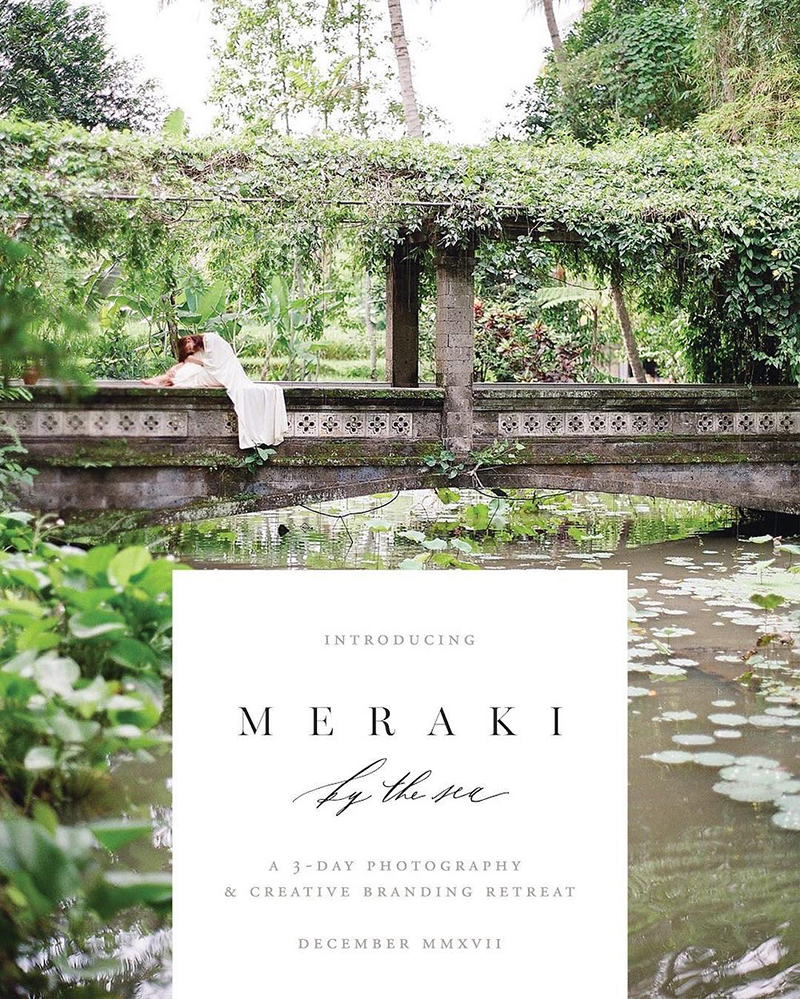 MERAKI (N.) THE SOUL, CREATIVITY, OR LOVE PUT INTO SOMETHING; THE ESSENCE OF YOURSELF THAT YOU PUT INTO YOUR WORK
When you've got a passionate team creating undeniable beauty, you know you're in for something swoon-worthy and it's surely something don't want to miss. We are thrilled to share with you Meraki by the Sea, a three-day photography and creative branding retreat between December 4-6, crafted by Nadia Hung Photography, together with wedding designer Myrtle et Olive, brand designer Written Word Calligraphy, and wedding planner Paper Diamonds. The workshop will focus on brand elevation, film photography, styling, and relationship building in the industry. PLUS, lectures will be combined with actual shoots and one-on-one portfolio and brand assessment sessions with each of the vendors.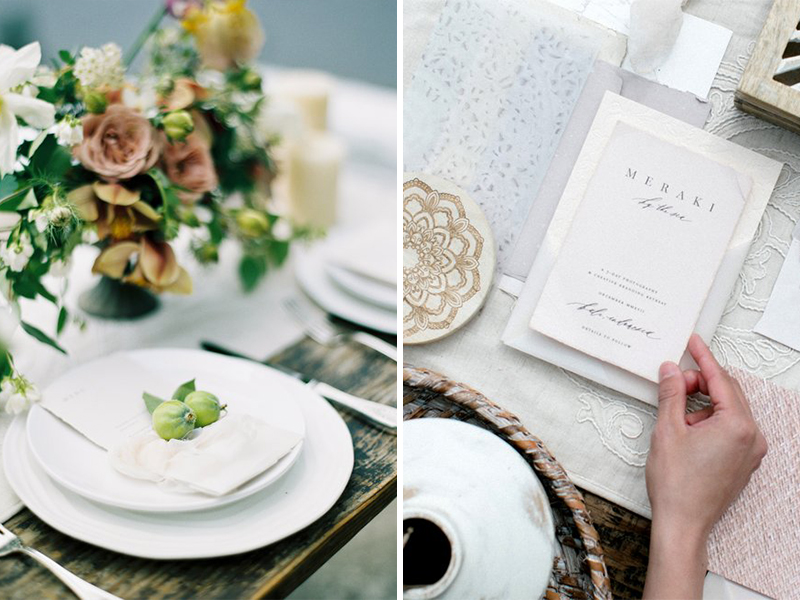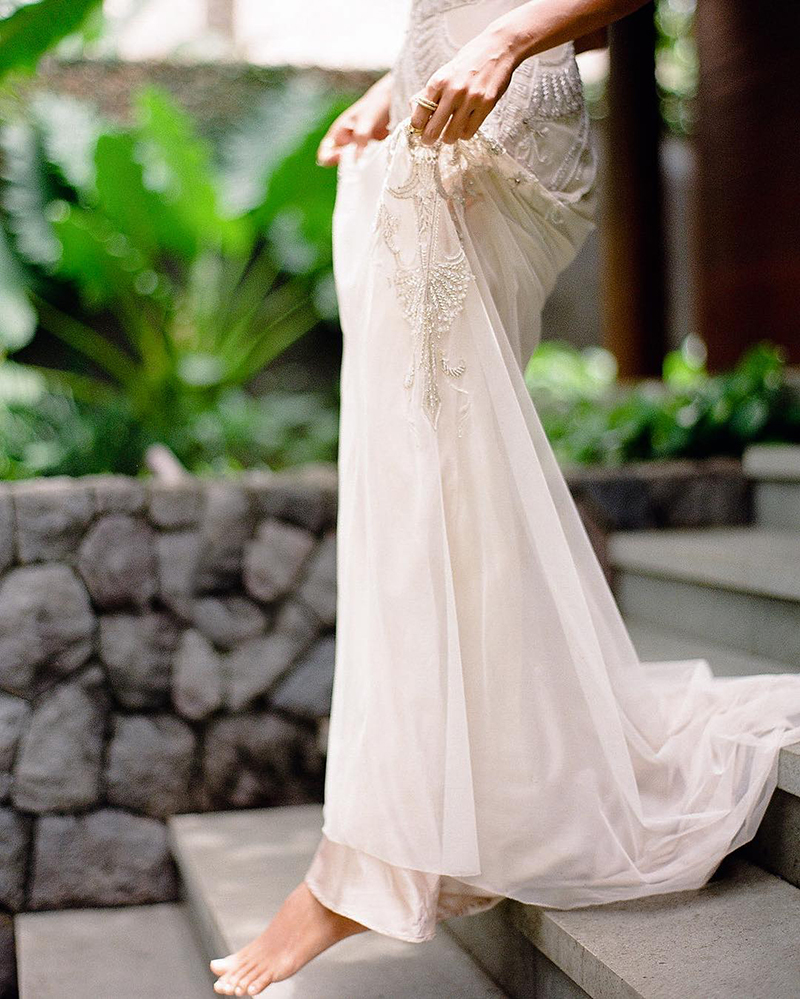 Film photographer, Nadia Hung of Nadia Hung Photography will be covering the various tools of film photography, the craft of posing meaningful images, understanding lighting, scanning, and editing images. Floral Designer and Stylist, Heather Siu of Myrtle et Olive will present key techniques in curating images that set the tone for the entire wedding. Natalie Palmer of Paper Diamonds, will be sharing the best techniques of communicating and building relationships with both clients and vendors alike. And Brand Designer, Karla Lim of Written Word Calligraphy, will lead in teaching how to refine your aesthetics, curate your portfolio, and vocalize your brand vision through effective communication to your clientele.
The three-day retreat will take place amidst the breathtaking beauty of unspoiled nature at the Amankila Resort, Bali. Experience pure heaven at the resort's beach and cliff site and be inspired by the speakers you'll be spending time with. There are only limited slots, so register now via the website 
http://www.merakibythesea.com!