Planning your pre-wedding shoot is fun and exciting! You can go to a beautiful destination, or you can pick a cozy spot that's close to home. You can snap away in a scenic, outdoor location, or you can opt for a cute indoor venue that has lots of character. But whatever venue you choose, there are some important details that you have to pay close attention to in order to achieve stellar photos for your styled engagement shoot. These points will ultimately put together everything you've imaged your photos to be, so listen up. In today's feature, we collaborated with Vision Wedding and Production, La Comme Vintage Wedding Bridal, and FoliageStore Floral & Gift, for an elegantly styled boho vintage pre-wedding shoot that exemplifies what you can achieve when everything is on point!
(1) Photography
Work with a photographer whose style best fits the look you want to achieve for your engagement photos. For this pre-wedding shoot, Vision Wedding and Production used a white layer over the colors and less saturation in post-production. The result is a soft glow that perfectly encapsulates the boho vintage style. Also focus on gestures and actions that express emotion so that each photo comes to life.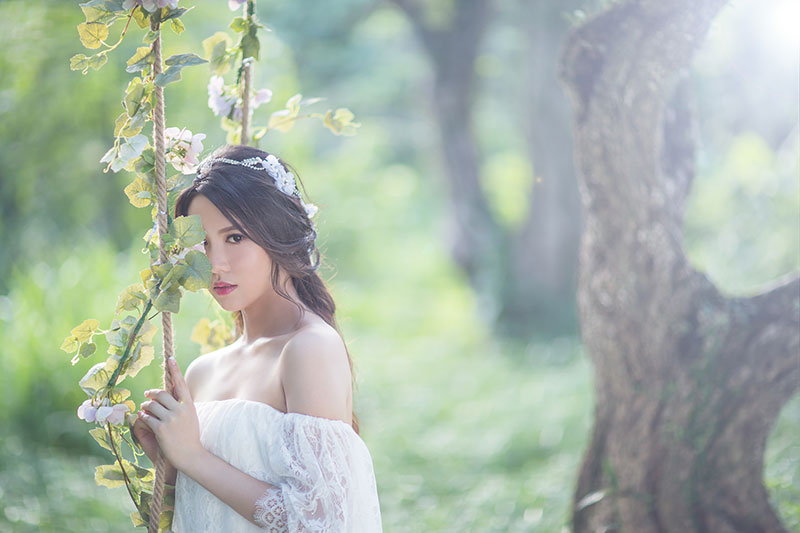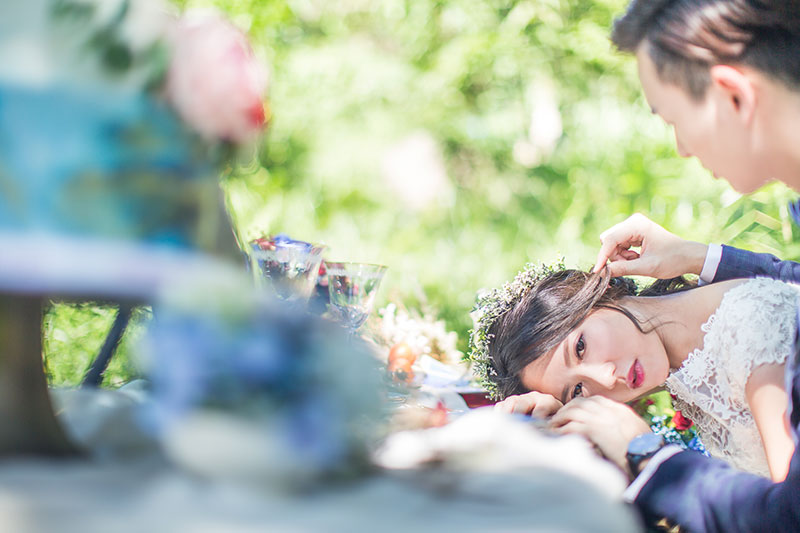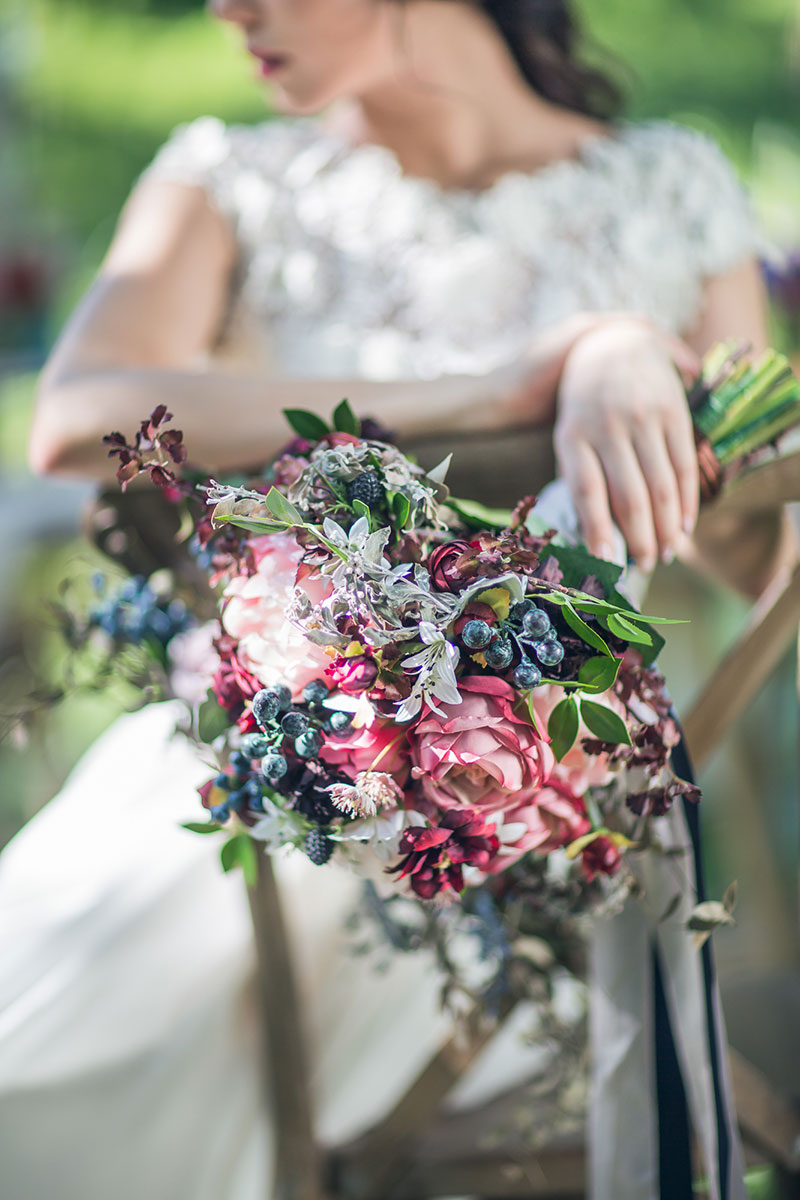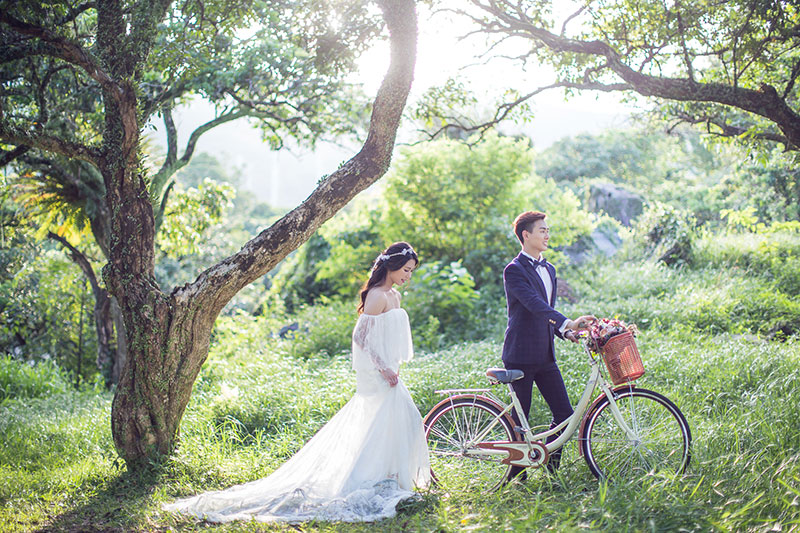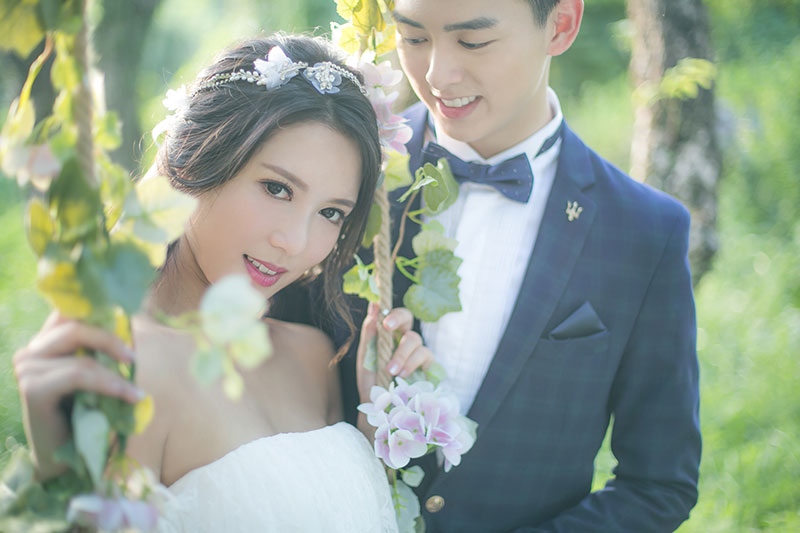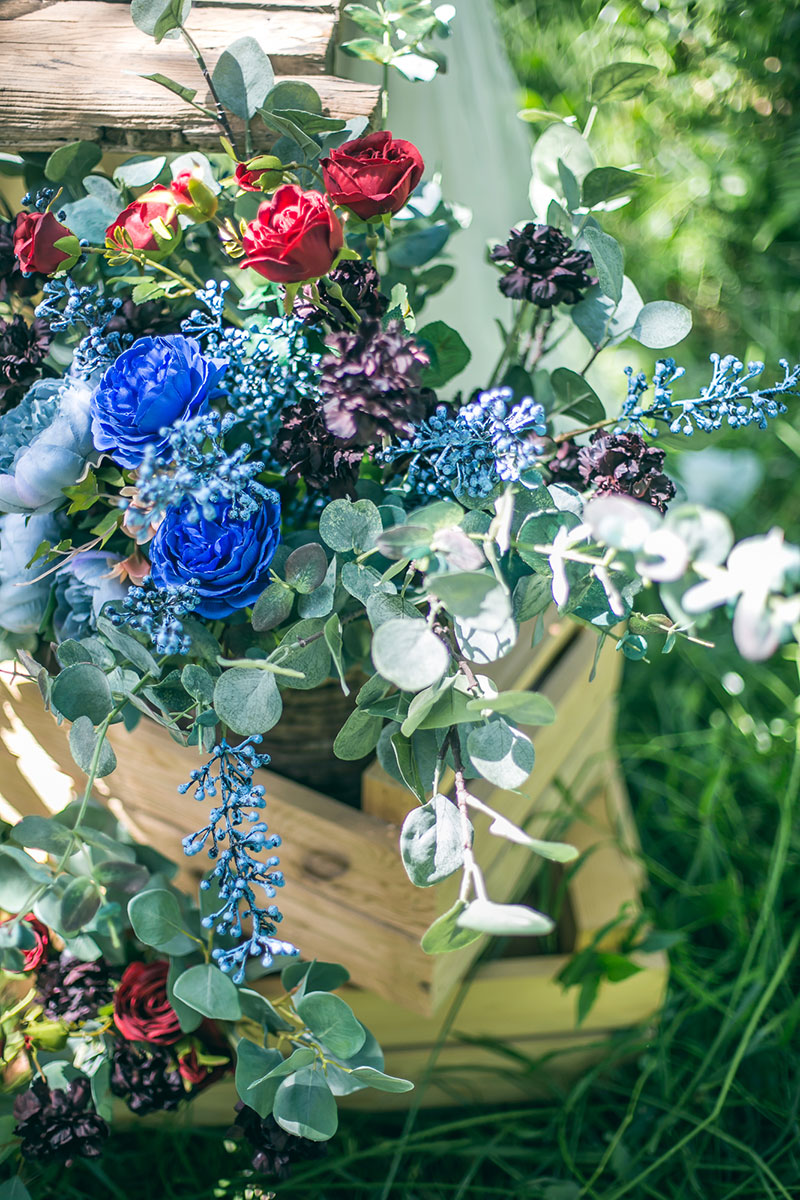 (2) Bridal Attire
Pick out an attire that represents your theme well and add accessories to enhance the look. In this pre-wedding shoot, the bride-to-be donned an elegant boho gown from La Comme Vintage Wedding Bridal. Its lace details and subtle train shows displays a simple, feminine charm. The flower crown also completes the whole ensemble!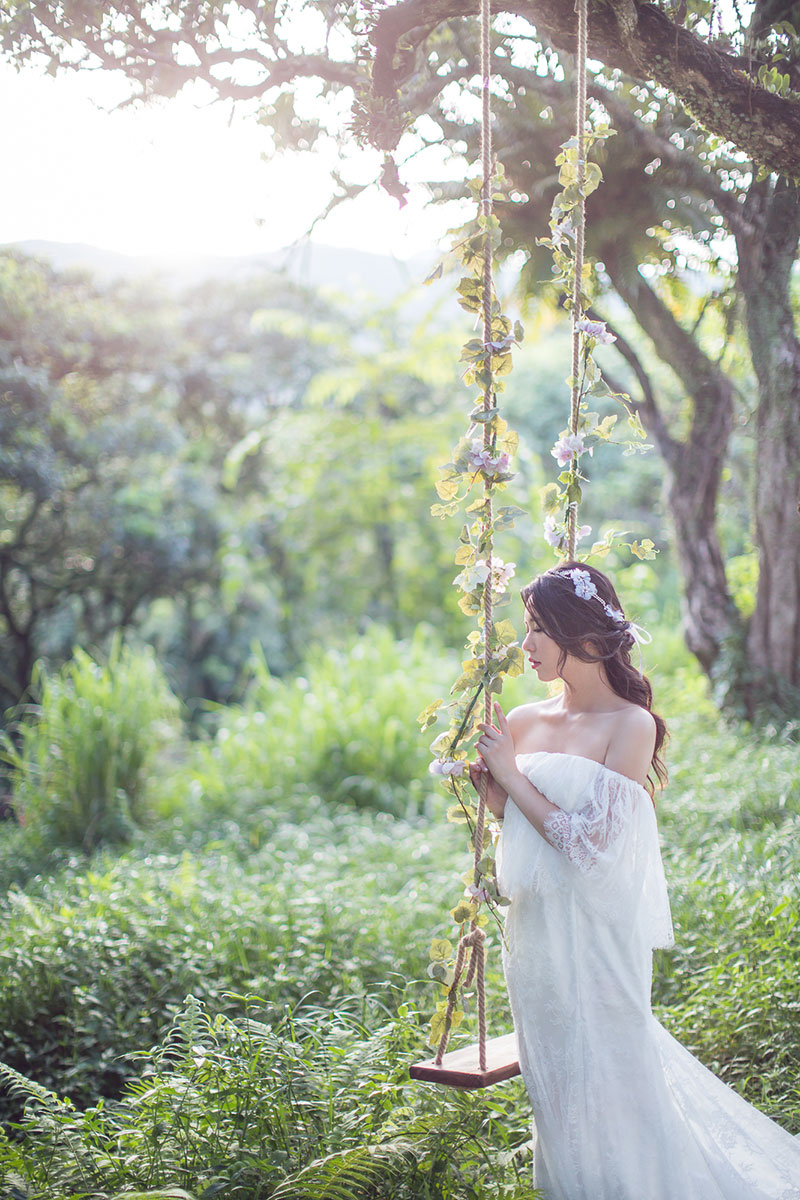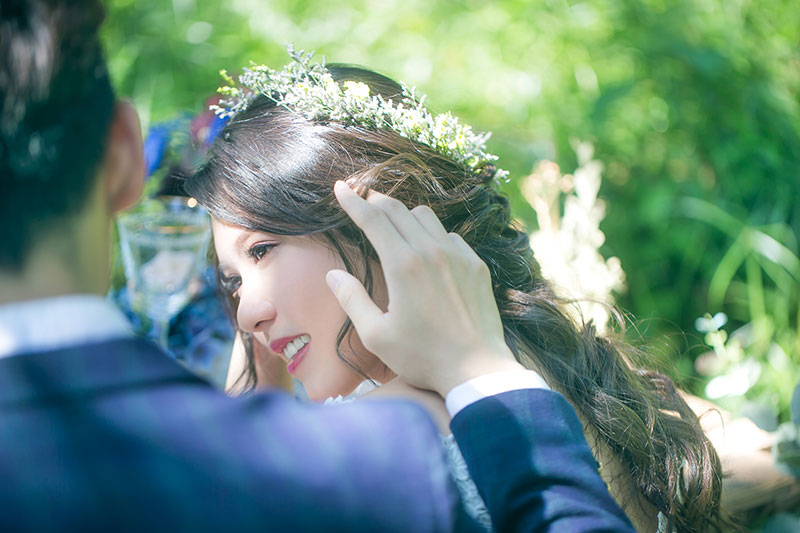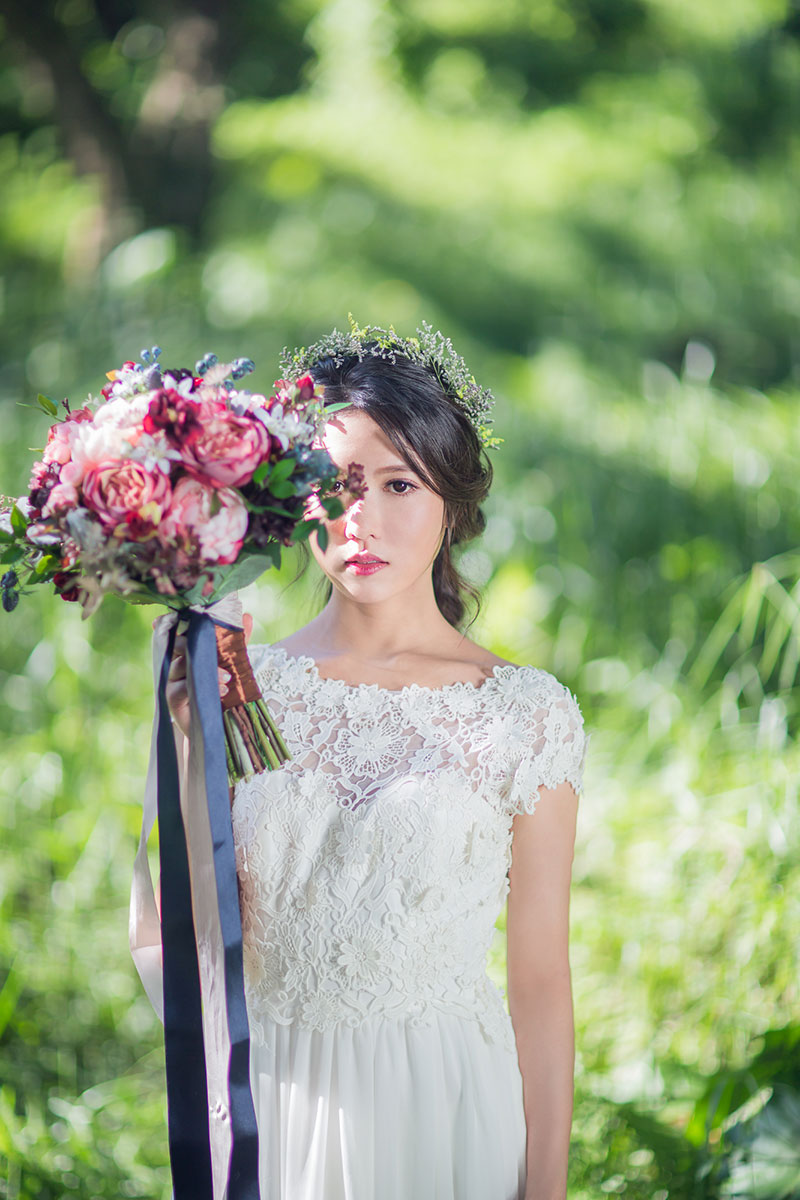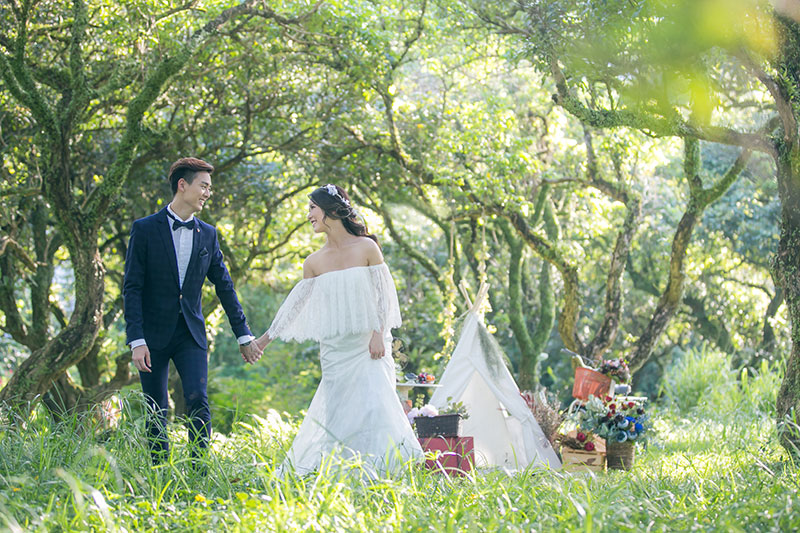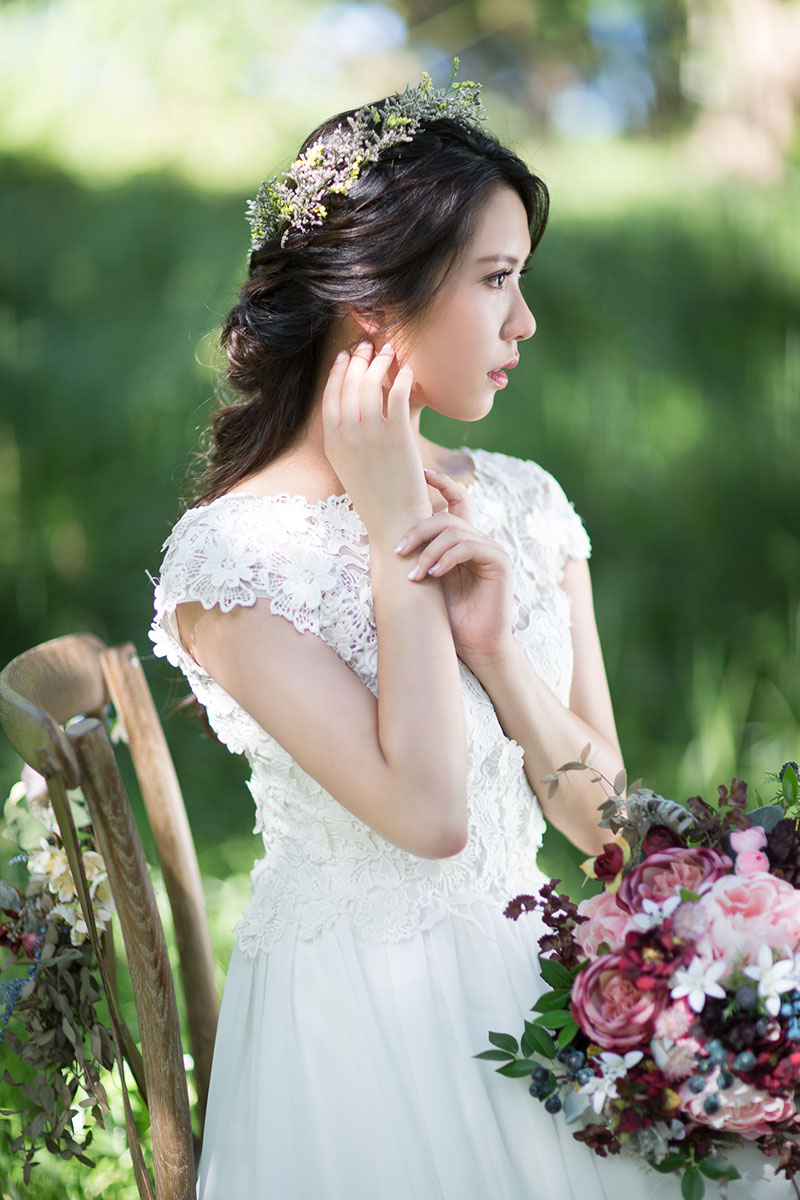 (3) Props and Decoration
With the right props and decorations, you can transform any setting into anything you wish! So make sure every detail and decor reflects the style you want to recreate. This outdoor setting was decorated beautifully by FoliageStore Floral & Gift. The color tones and textures made by the blend of wood, metal, golden, and blue moon shades resulted in an earthy yet vibrant look. The use of berries and fruit also added rich colors, and the dried flowers mixed with faux florals just made everything so stunning!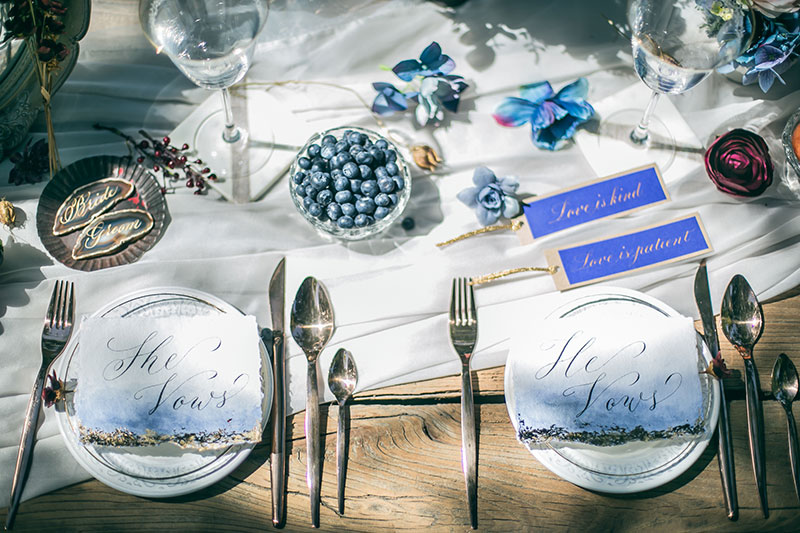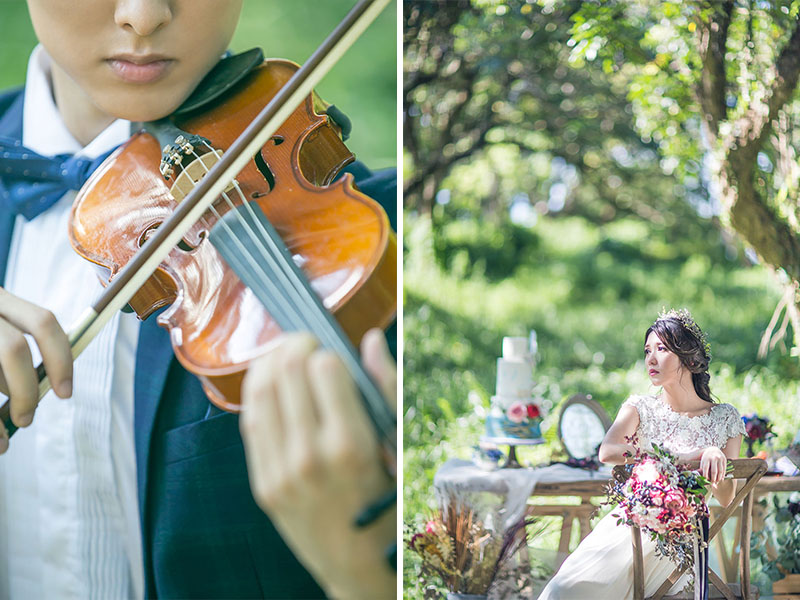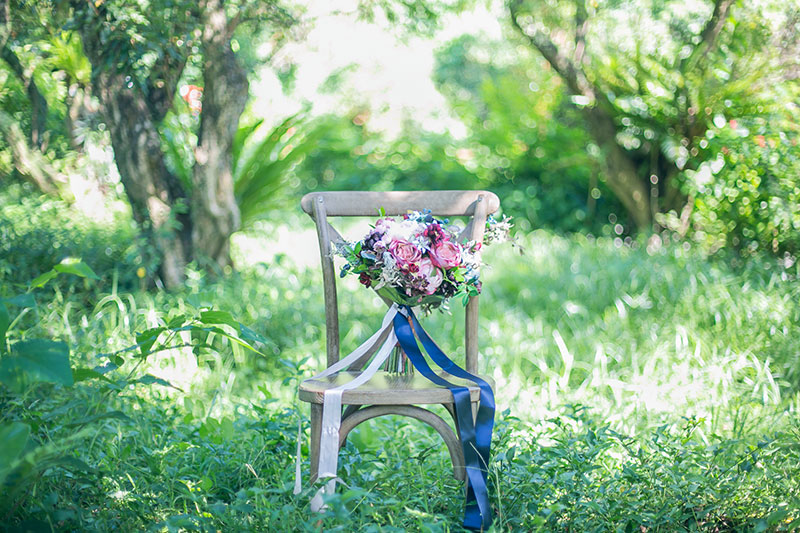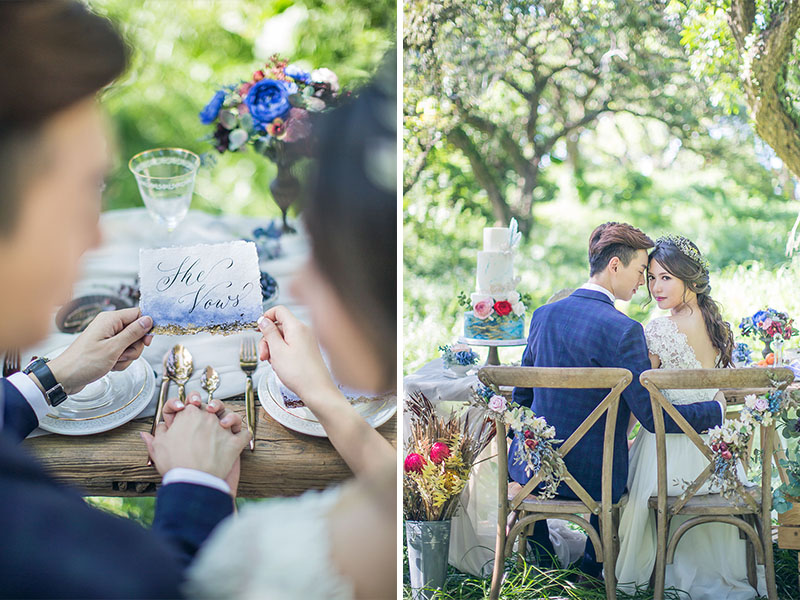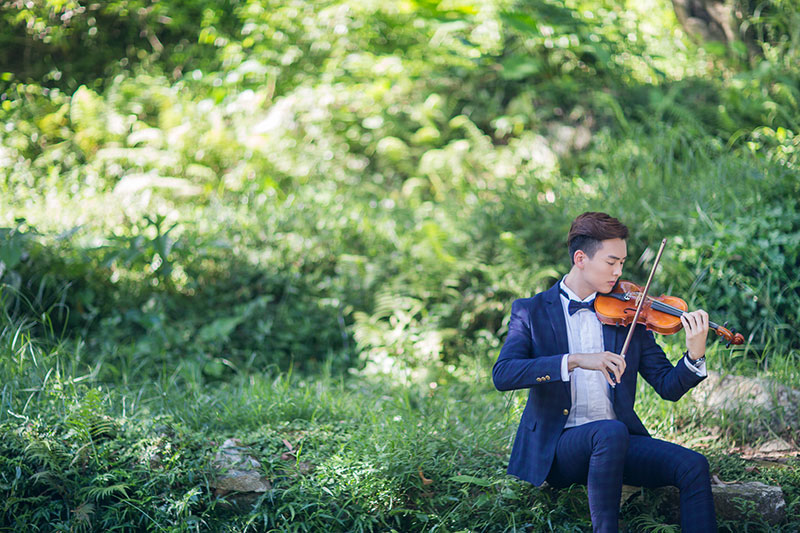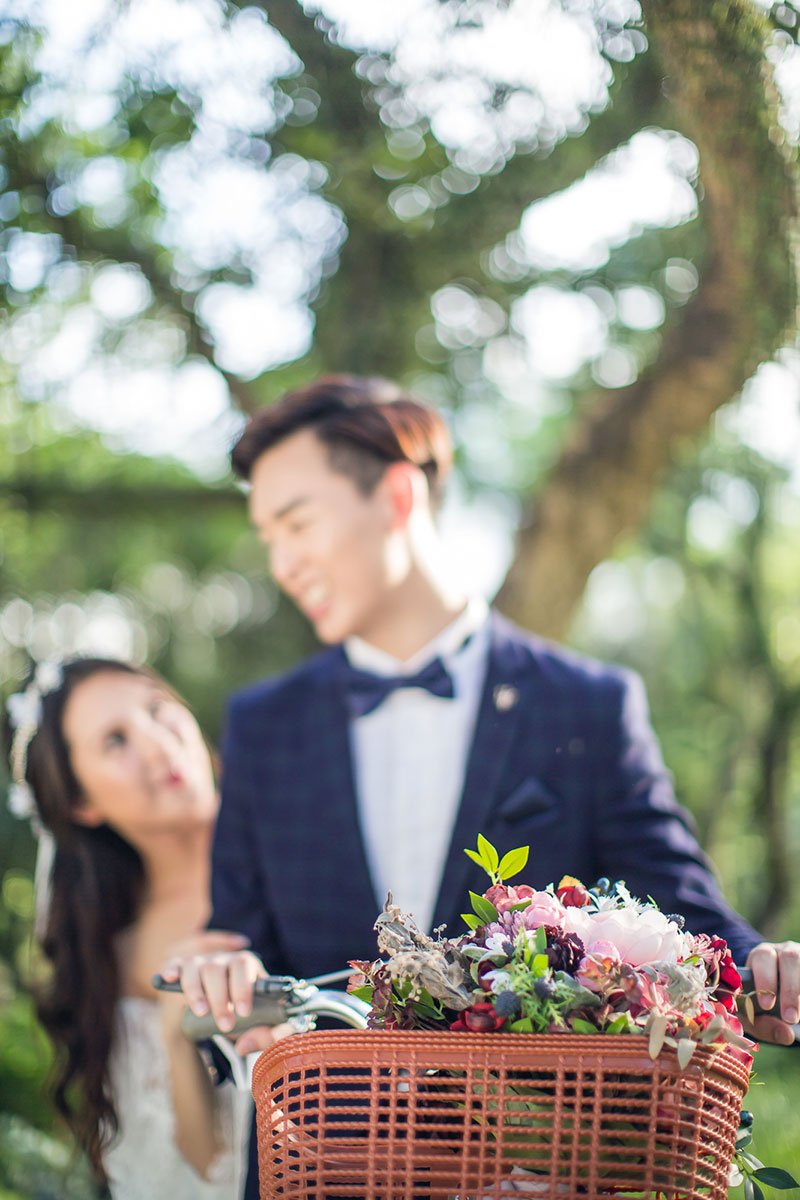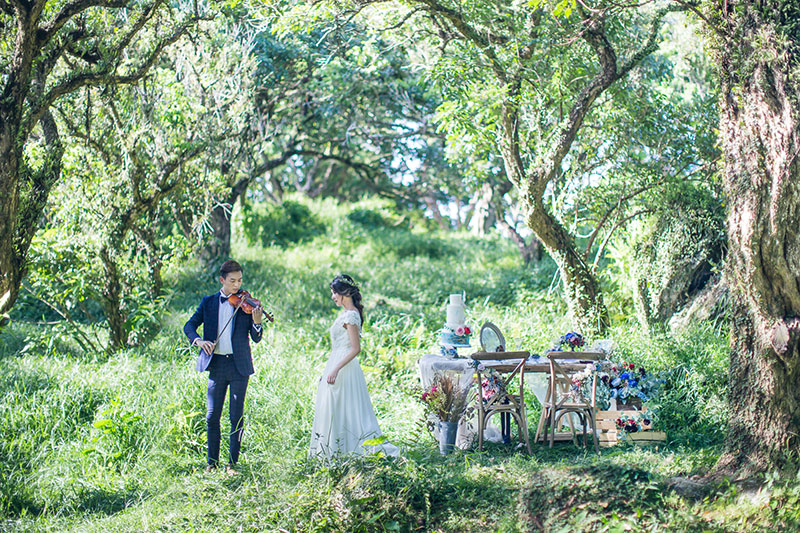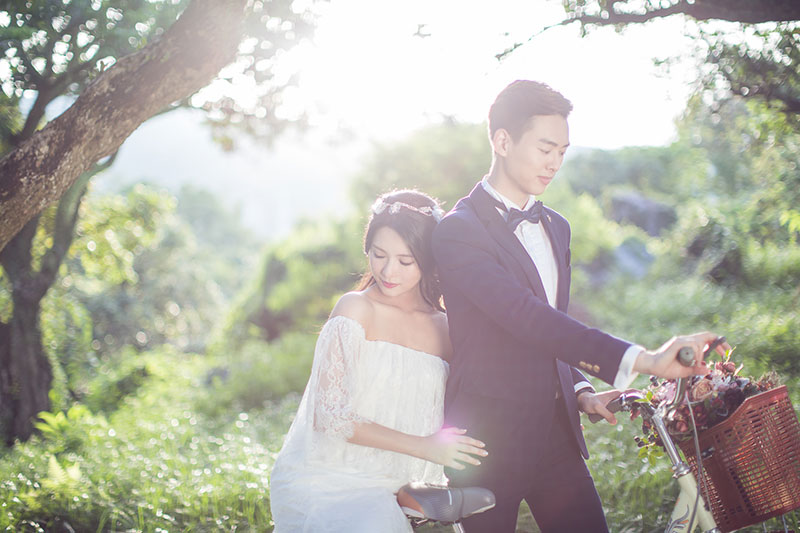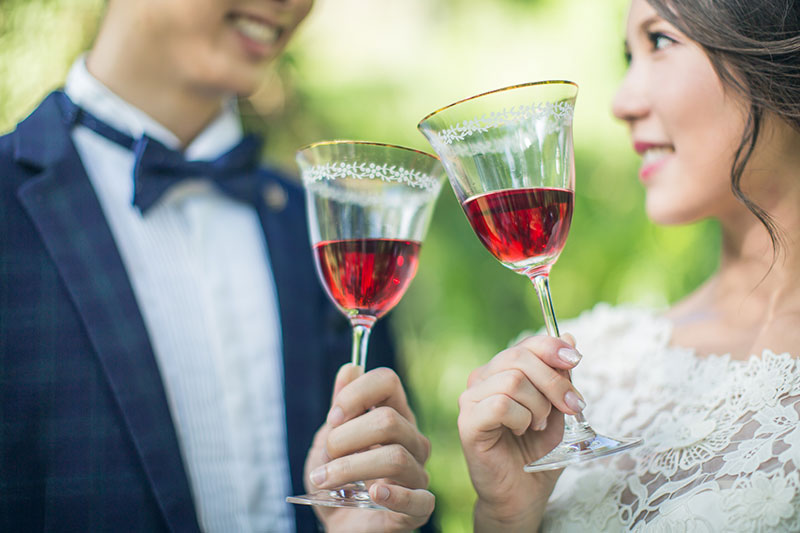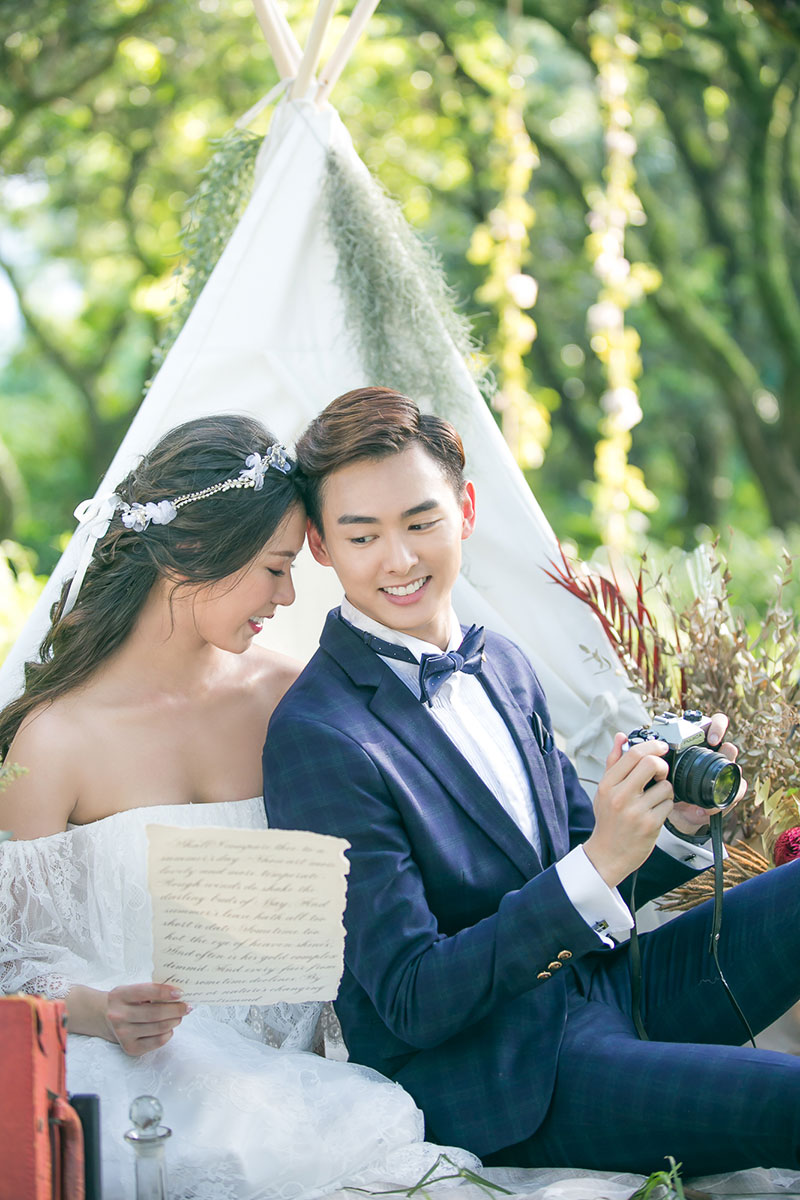 So remember these three things and plan everything cohesively. Now, you're all set! We can't wait to see how your photos will turn out.