If you're preparing for your wedding at this moment, you must also be getting ready for the traditional Chinese wedding activities that come with it–the Betrothal Ceremony, the Tea Ceremony, and so on. If you've already seen the checklist of items for the Betrothal Ceremony, you'll notice that you need 50kg of traditional wedding cakes. But with brides and grooms shifting to more practical options today, it's very common for couples to opt for cake and pastry vouchers instead of actual Chinese traditional wedding cakes.
Why the switch? Using cake or pastry vouchers allows relatives to claim the cakes and pastries at their most convenient time and more often than not, choose from several options–bakeries usually provide coupons with a cash value applicable to an array of products.
The tradition of giving of wedding cake vouchers has further evolved throughout the years to include other kinds of gift vouchers and coupons, such as those for sweet delicacies like chocolate, ice cream, and now even coffee and non-food items! These versatile gift voucher options make it very easy and convenient for today's couples to express filial respect and love. On top of that, they can pick gift items that they know their recipients will enjoy.
This brings us to the topic of today's blog post. We decided to help you look for the perfect wedding cake and pastry voucher! Here's a list of 15 wedding gift voucher shops worth checking out. Learn about them now.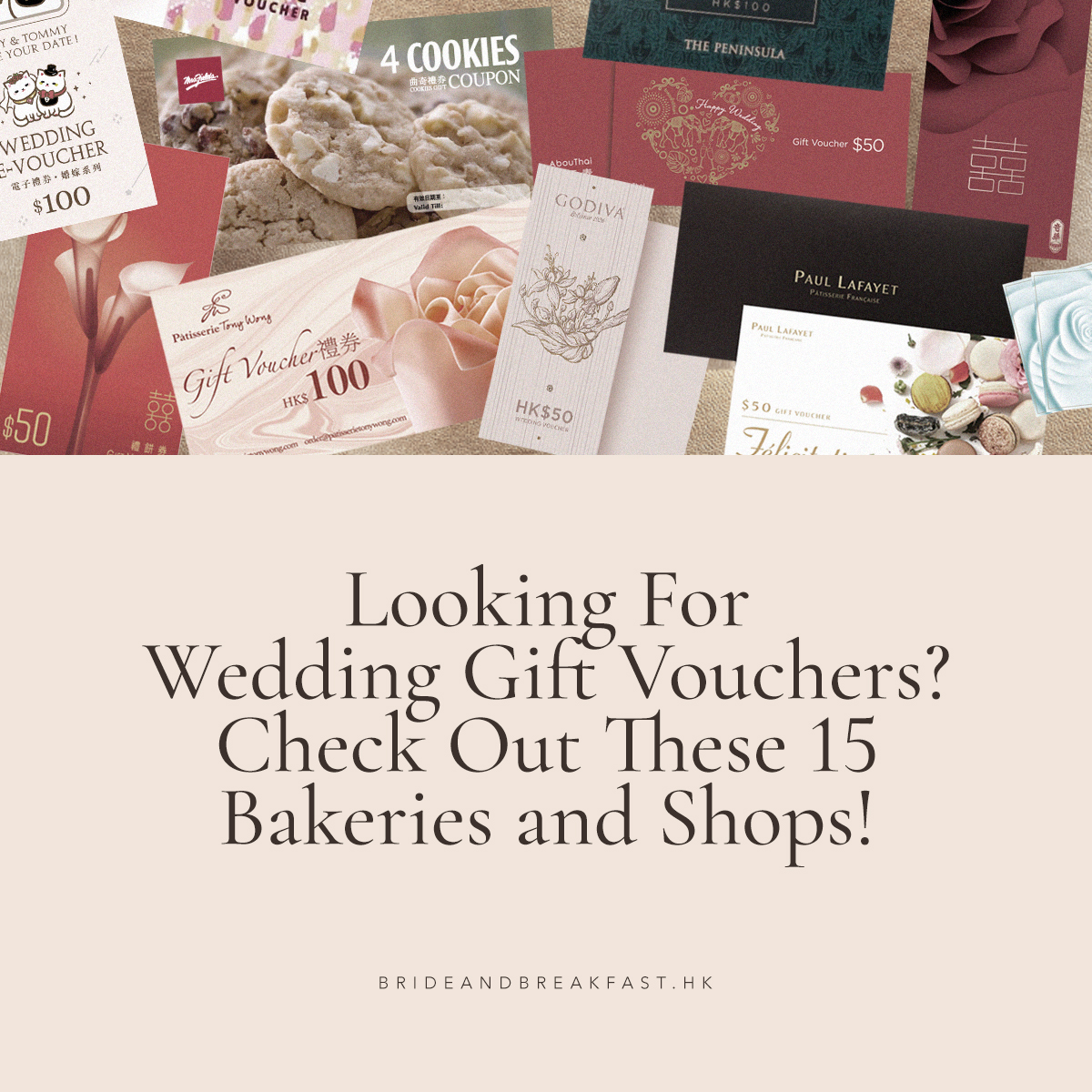 Cake and Pastries
(1) Kee Wah Bakery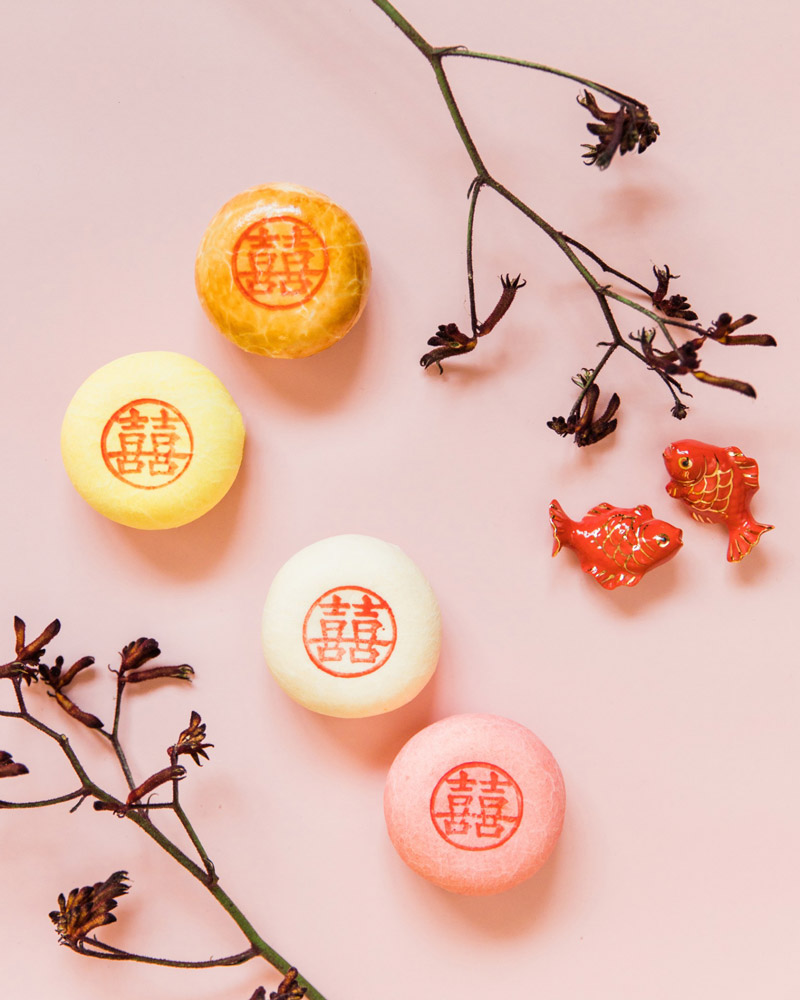 Kee Wah Bakery is long-standing traditional wedding pastry brand that also offers gift coupons. Blending traditional Chinese art style with modern design, Kee Wah Bakery's wedding pastry coupons are the perfect gift for a Chinese wedding and other Chinese activities. Each wedding gift voucher can be used to redeem marriage pastry sets, Chinese bridal cakes, and other Kee Wah products at their store.
The wedding gift coupons have cash values ranging from HK$50 to HK$300+.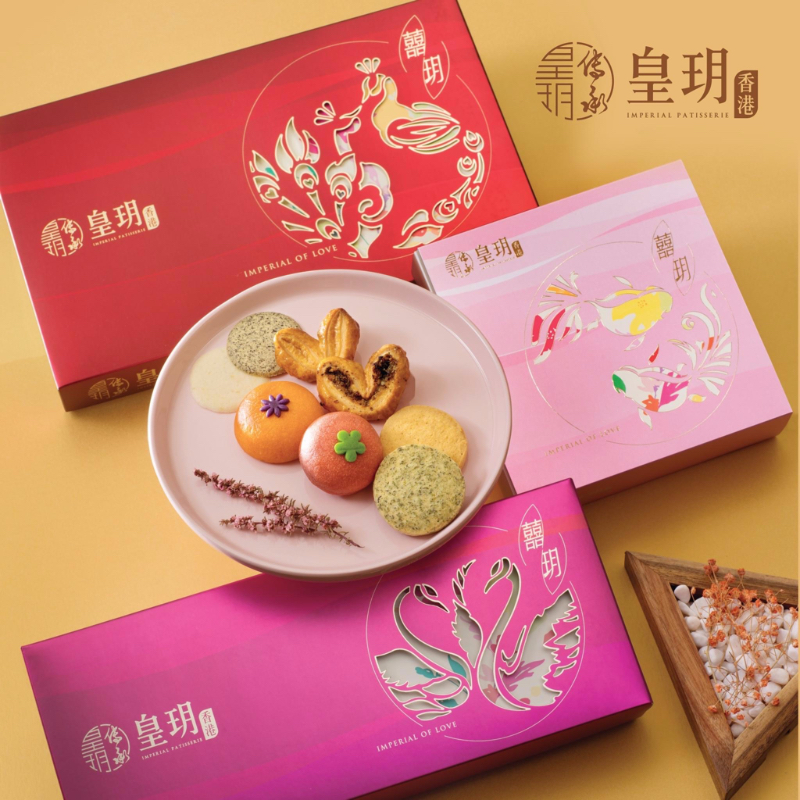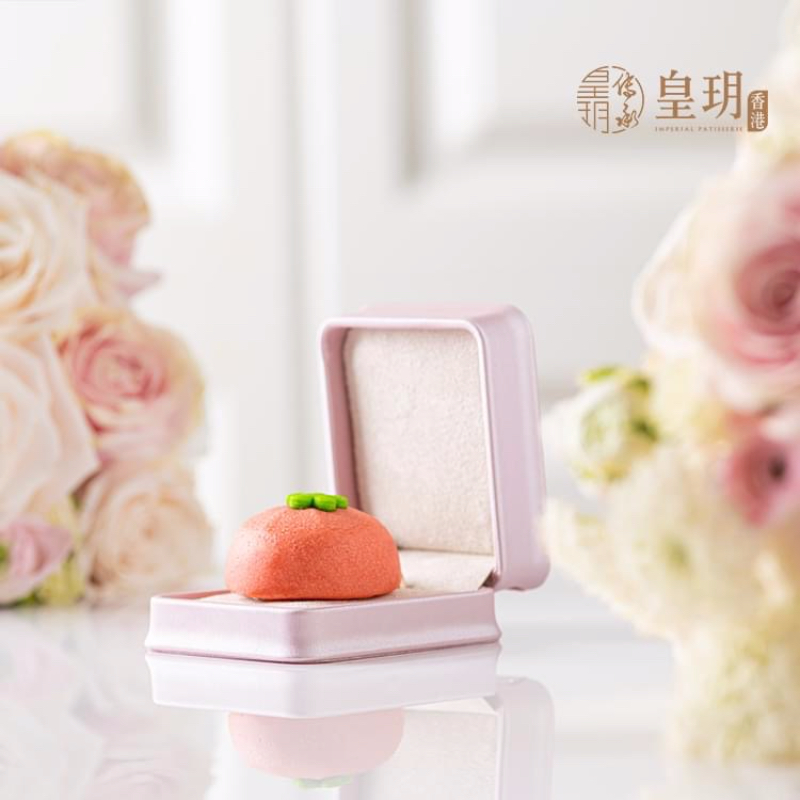 The colourful Tonggwoji, which is a Chinese traditional wedding cake offered by Imperial Patisserie, originated from the imperial cakes of the Tang Dynasty. The cake shop's Master Chef Team has meticulously hand crafted Tonggwoji with a modern twist, which makes it a special addition to bless to new couples for celebrating their Special Day. The wedding pastry is full of colourful and fresh materials, implying prestige and magnificence and is made with high-quality materials. Best of all, these cakes are also available in the form of wedding cake vouchers!
The vouchers can be used to redeem designated wedding boxes or another merchandise of the same original price. (Excluding Mooncake Products).
(3) HABITŪ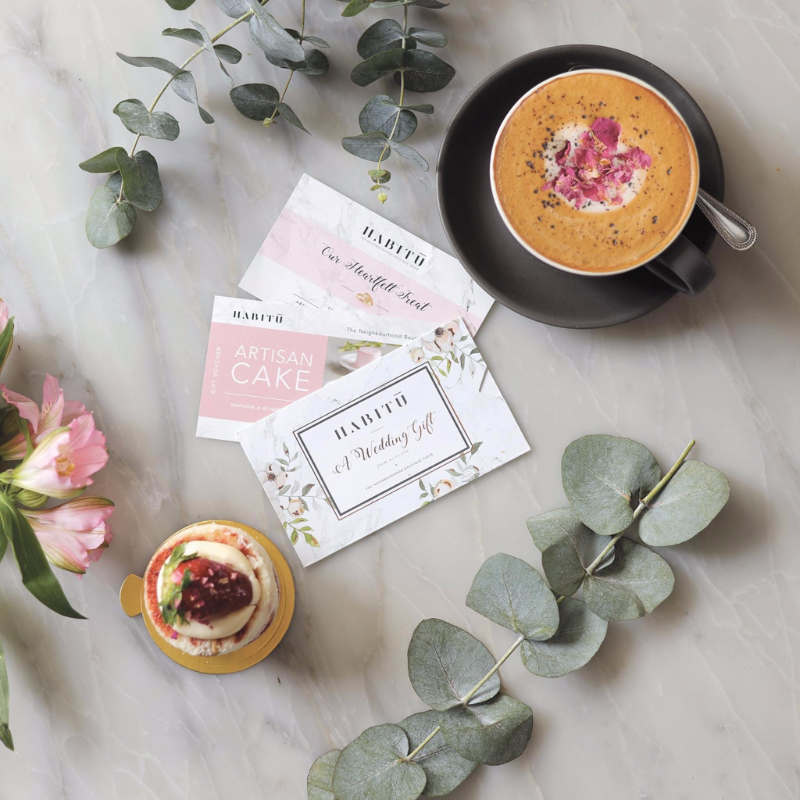 Established in 2003, HABITŪ is an absolute local brand devoted to shaping local food trends. In the past 19 years, HABITŪ has been serving quality coffee beverages and gourmet meals to customers in a cosy and soothing ambiance, reminiscent of a small European town's café in Hong Kong. HABITŪ is quite particular about food, so they select only the best ingredients from around the world, and prepare them in an innovative way that highlights their wholesomeness and unique original flavours. For their wedding gift vouchers, you can choose among a tea set, artisan pastry, or a cash voucher. Which one will your guests enjoy?
Gift voucher options: Tea Set valued at HK$88, Artisan Pastry valued at HK$48, and HK$50/HK$100 cash vouchers.
(4) Lady M Hong Kong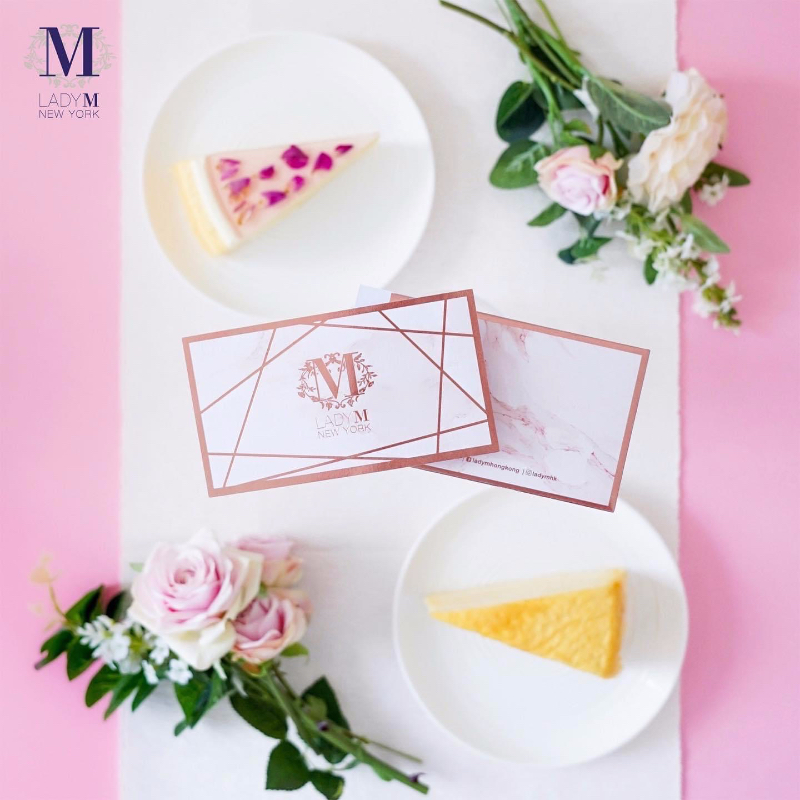 Home of the original Mille Crêpes, Lady M New York creates exquisite cakes and confectionary delights. Fortunately, Lady M's freshest and finest cakes and the most exquisite and high-quality confections, all of which are handmade by dedicated pastry chefs, are available in Hong Kong. More over, the famous patisserie also offer wedding cake vouchers. You can gift loved ones with coupons to delicious treats from Lady M.
The gift voucher has a value of HK$150 redeemable for takeaway cakes and drinks at their boutiques.
(5) Paul Lafayet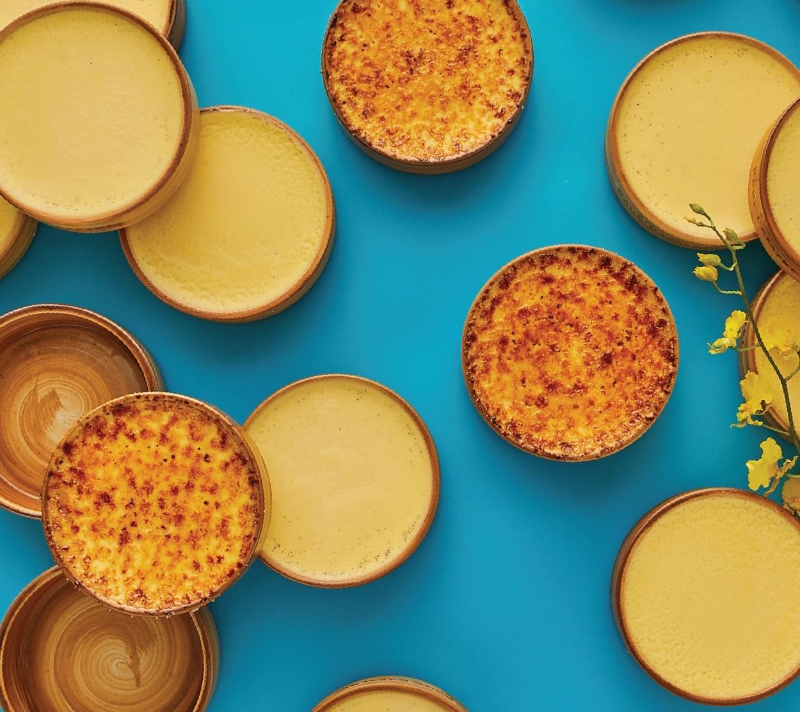 Paul Lafayet, was founded in 2010 out of Toni and his sons' longing for a taste of home and the fond memories of their favourite pâtisserie in France. Paul Lafayet first started with a petite shop at the opening of K11 Art Mall in Hong Kong January 2010. Today, the shop has expanded to 15 retail boutiques, a central kitchen, and presences in Greater China Shanghai and Shenzhen. Paul Lafayet promises to bring its customers a real taste of Paris. Case in point, they have the perfect Crème Brûlée–the high quality natural ingredients, the fresh vanilla beans aroma and the velvety texture transport you to Paris. If you want your family and friends to get a taste of Paris, pastry vouchers from Paul Lafayet are your best bet.
The gift vouchers come in cash denominations of HK$50 and HK$100.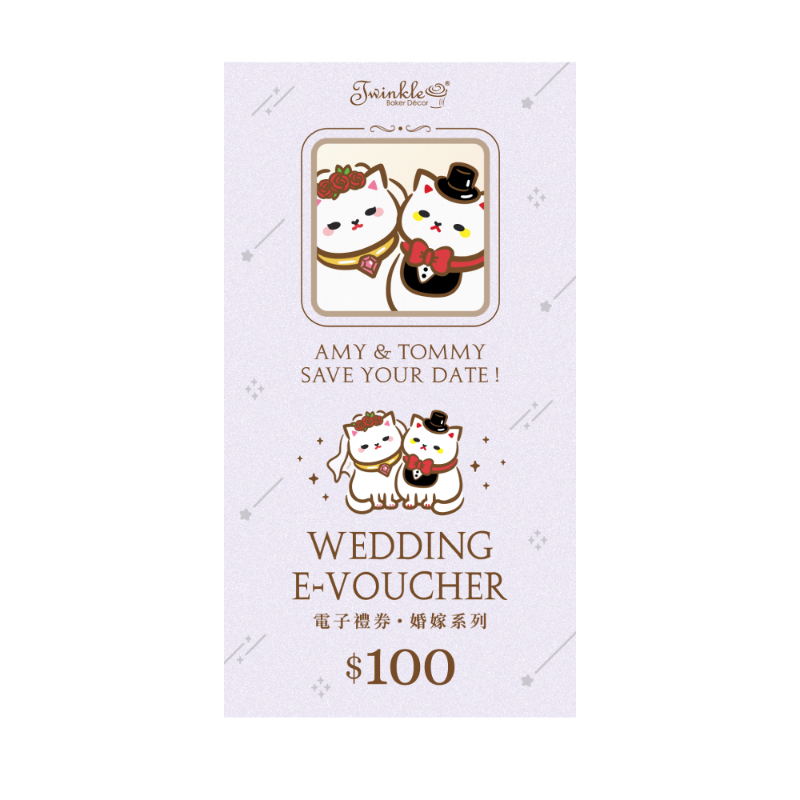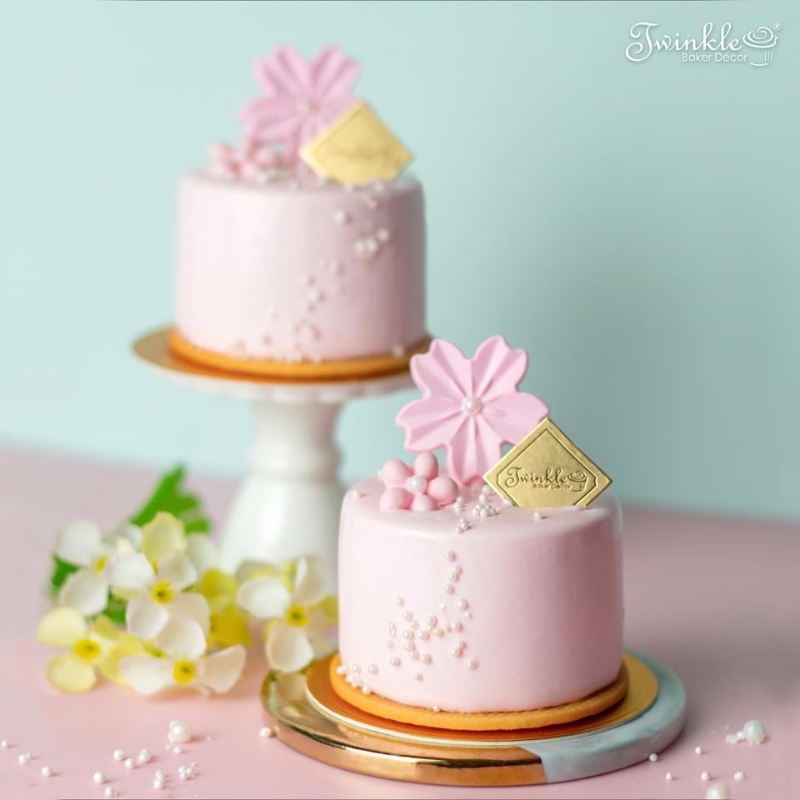 Twinkle Baker Décor's parent company was established in the early 1980s as a manufacturer of baked confectionery. Following this, Twinkle Baker Décor, a local brand, was officially born in 2011 and stepped into the cake retail industry in 2016. It now has more than 10 branches in Hong Kong and an online store. Proudly adhering to the purpose of "Cake design can be fun", Twinkle Baker Décor aims to create a variety of stylish, creative, and unique cakes. For a fun twist to your pastry vouchers, you can check out the cute customizable e-coupons on their website which allows you to add notes and photos and includes 4 colours to choose from. Finally, you can send the coupons with one click, making them environmentally friendly and heartwarming all at once.
The customizable e-coupons have cash values of HK$20, HK$50, and HK$100.
Saint Honore Cake Shop opened their first shop in Hong Kong in 1972. As the first shop located at Happy Valley, it is an iconic shop in the community. The business expanded to Macau and the Pearl River Delta and now includes over 100 shops all over Hong Kong. Saint Honore Cake Shop dedicates to provide high-quality and delicious cakes, fresh bread, and festive products to consumers. Made with only the finest ingredients and good quality, Saint Honore cake vouchers will be such a treat for your loved ones.
The gift vouchers come in cash values of HK$25 or HK$50 and can be redeemed at any Saint Honore Cake Shop in Hong Kong.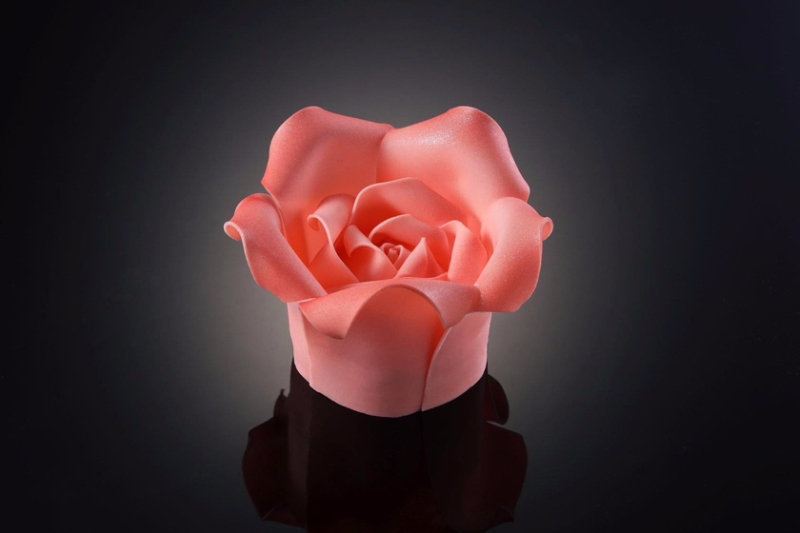 Having accumulated 40 years of pastry making experience, Tony keeps doing his best in pâtisserie creation. He believes that using the finest ingredients and ensuring extra attention on details are the most important practices in pastry making. Tony is known for his elegant and original creations and is hence a recurring figure featured in various newspapers and magazines. His many accolades and awards make him a trusted name in the food and beverage industry. Pâtisserie Tony Wong is the product of is desire to share his passion for dessert and pastries. Among his many offers, the brand also has cash gift vouchers redeemable in store so you can definitely share Tony's creations with friends and family during your wedding.
The gift vouchers come in cash denominations of HK$50 and HK$100.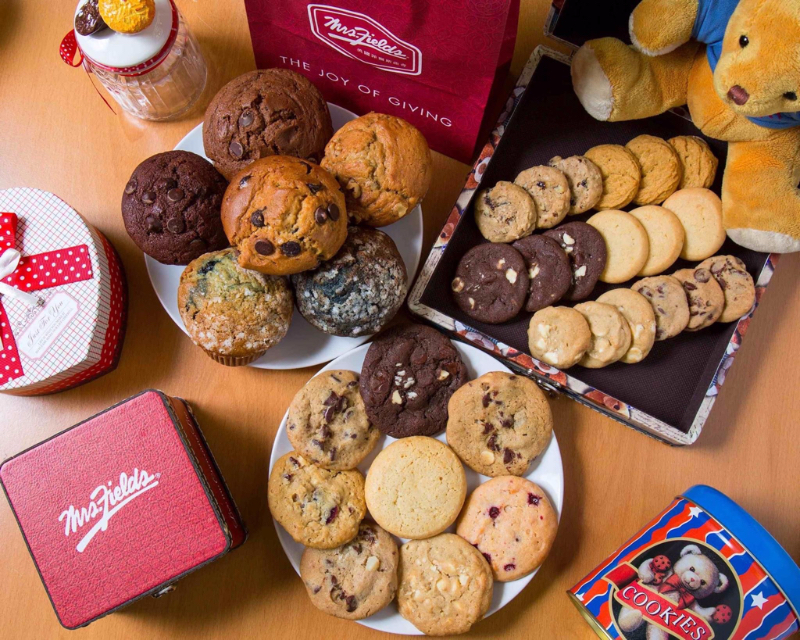 Soft, chewy, melt-in-your mouth cookies, this is what makes Mrs Fields Cookies a crowd favorite. From their cookies and now to other sweet delicacies and cakes, the brand has continued to treat customers with mouth-watering sweets that keep you coming back for more. Luckily for us, Mrs Fields Cookies offers gift vouchers! Choose from a set of 4 cookies or a cash coupon that loved ones can use for any Mrs Fields Cookies product. Just the thought of it is already so yummy!
Gift voucher options: Set of 4 Cookies valued at HK$48 or HK$50 cash voucher.
Other Food Wedding Gift Vouchers
(10) GODIVA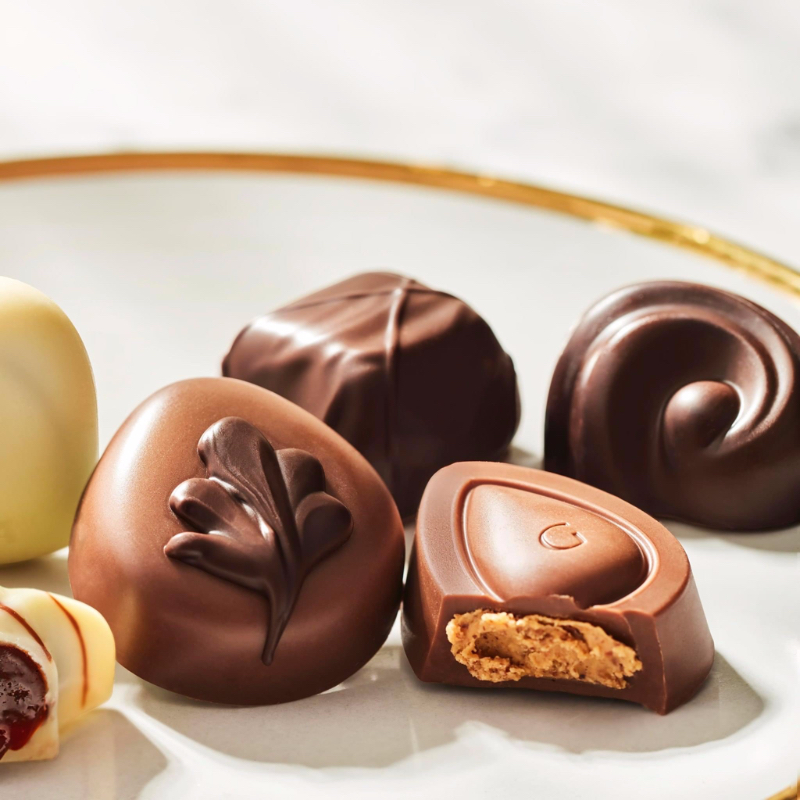 With a Belgian heritage dating back to 1926, GODIVA Chocolatier is the global leader in premium chocolate and is a universal symbol of luxury, quality and the most delicious chocolate. The company has a presence in more than 100 countries with distribution in over 800 boutiques, Global Travel Retail, department and specialty stores, and online. GODIVA offers a range of chocolate creations and is dedicated to innovation and excellence in the Belgian tradition. From its famous truffles and shell-molded chocolate pieces to its European-style biscuits, individually wrapped chocolates, gourmet coffees, hot cocoa, Chocolate Soft Serve and other indulgences, GODIVA is committed to bringing the ultimate chocolate experience to the world. And let's be honest. Who doesn't love chocolate? Godiva offers gift vouchers too so your loved ones can surely indulge in their most sought-after creations!
The gift voucher has a value of HK$50 and can be used for a variety of GODIVA products.
(11) Häagen-Dazs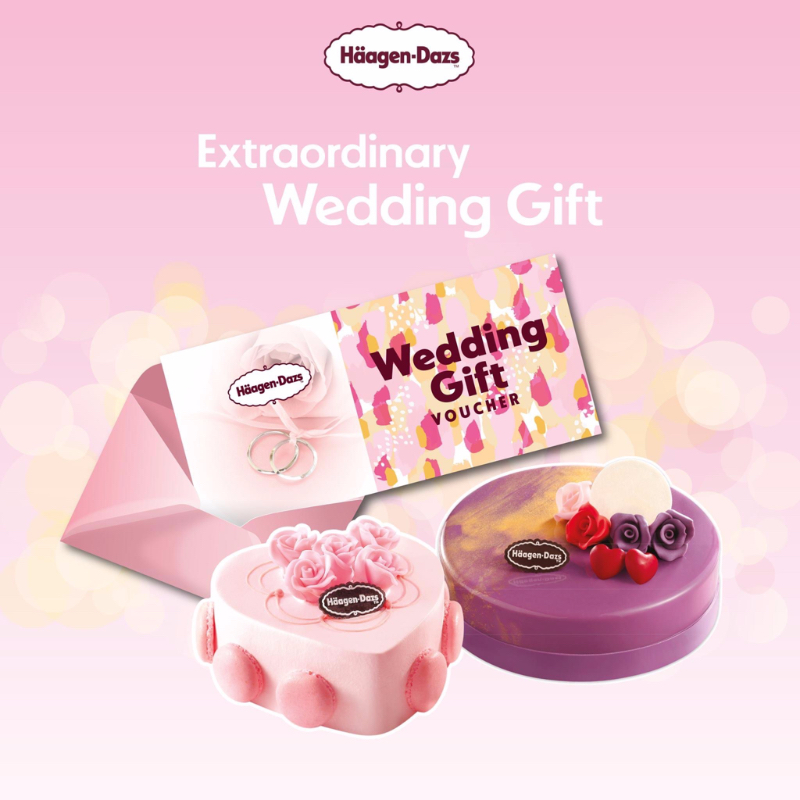 Häagen-Dazs™ have been making ice cream like no other since 1960. The founder, Reuben Mattus' vision was to make the most extraordinary ice cream the world has ever tasted, a spoonful of luxury to escape the everyday. And to get there he only used the high quality, carefully selected ingredients. As Reuben said, 'If you're like everyone else, you're lost'. So we make an ice cream like no other – the best that best can be. With a mission of creating a silky, smooth and creamy texture and flavours that were deserving of an adult's palate, he married business whizz Rose, and together they launched Häagen-Dazs with three simple flavours: chocolate, vanilla and coffee. Today this has grown to 46 extraordinary flavours! For ice cream lovers, a gift voucher for Häagen-Dazs™ will be the ultimate joy!
The gift voucher has a value of HK$50.
(12) Pacific Coffee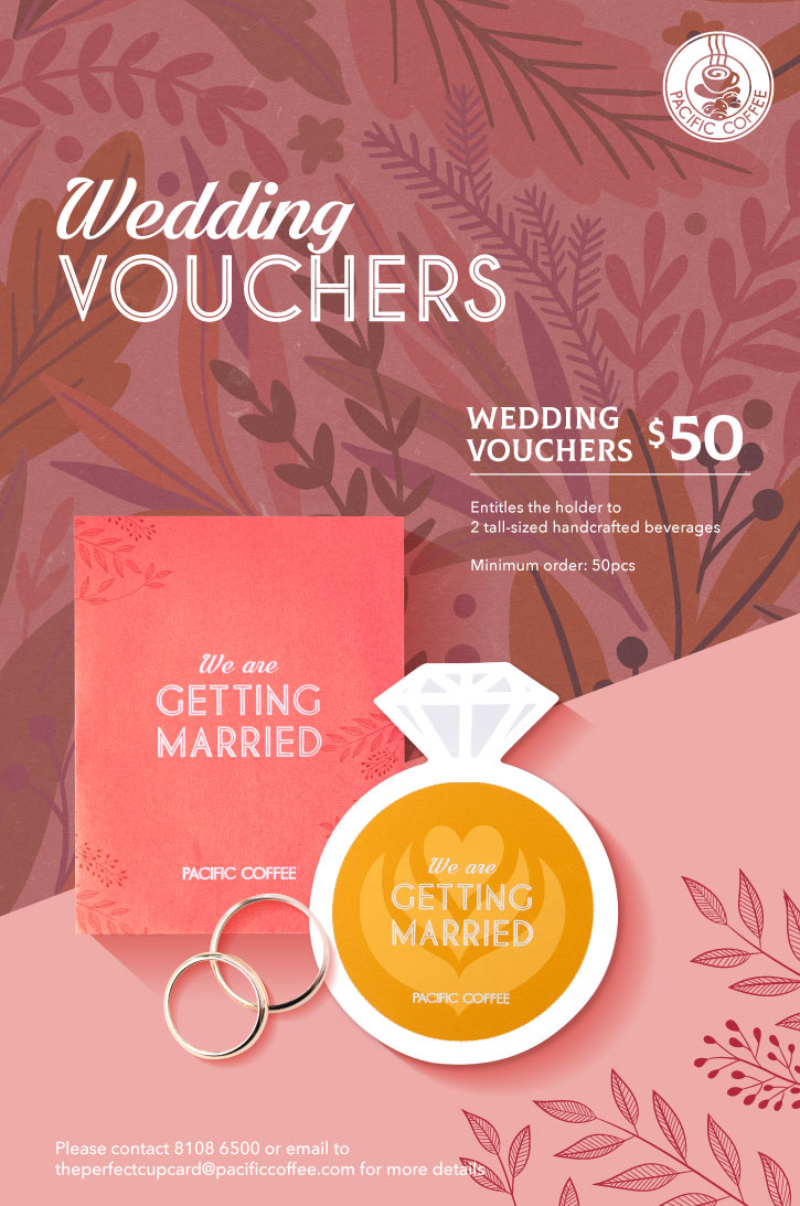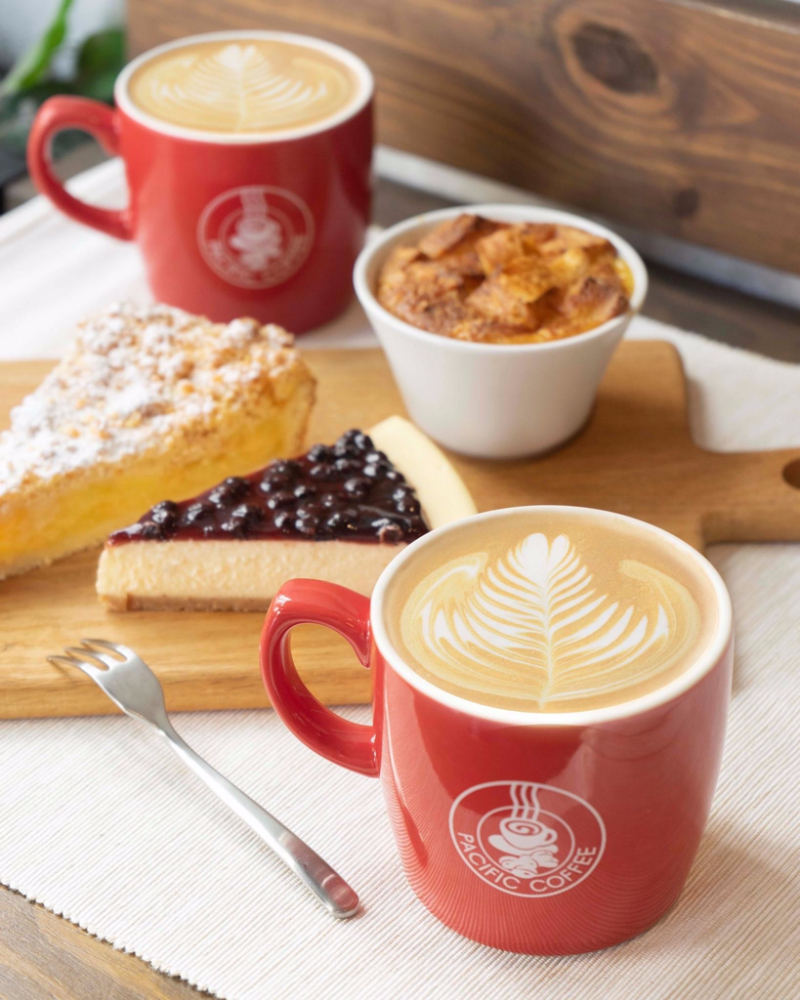 Pacific Coffee is a leading coffee chain in Asia established in Hong Kong in 1992, with an extensive and growing store network in Hong Kong and Mainland China. Their motto, "The Perfect Cup anywhere anytime," embodies what they do—handcrafting quality coffees, offering a wide selection of fresh food items served with a personal touch in a cozy, comfortable environment. Have you ever considered coffee gift vouchers? Coffee a morning must-have that everyone looks forward to.
The gift voucher has a value of HK$50 and entitles the bearer to 2 tall-sized beverages.
"I like to be a catalyst, to make things happen for people. That, alongside my own work, is my greatest pleasure." – Agnés b., founder and designer of agnés b.
Designer Agnés b. desires is to clothe people's feelings, emotions and lives. To be young, to embrace diversity and to savor the moment, that's the spirit that inspires the birth of agnés b.'s newest lifestyle concept: agnés b. CAFÉ & FLEURISTE which is combining the three great passions of Agnés–coffee, flower and chocolate. While it's not explicitly specified for weddings, the café's gift voucher is a perfect way to share the agnés b.'s CAFÉ & FLEURISTE experience with your family and friends.
The gift voucher has a value of HK$50.
Non-Food Gift Vouchers 
(14) Abou Thai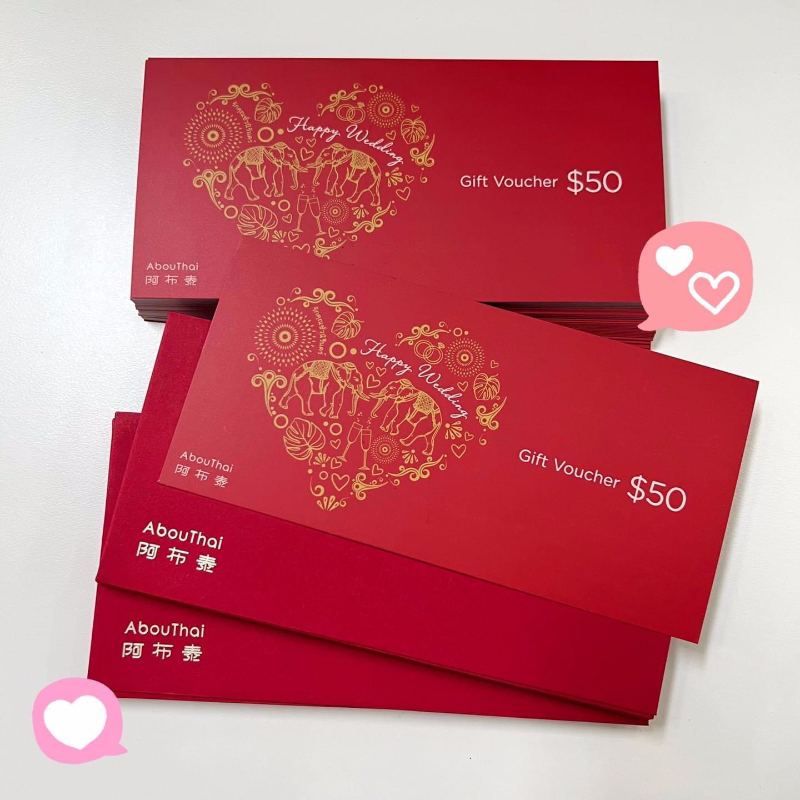 Established in 2015, "AbouThai Abu Thai Life Department Store," a chain life specialty department store, imports high-quality goods from Thailand, including furniture lighting, furniture supplies, bedroom supplies, chilled food, snacks and drinks, soy sauce dishes, herbal essential oils, personal Nursing and makeup matching, etc. As of June 2022, it has 24 branches all over Hong Kong. If you're considering non-food wedding gift vouchers, About Thai offers a variety of redeemable items. Voucher recipients are not limited to food, which makes this gift coupon choice a very practical option.
The gift voucher has a value of HK$50.
(15) The Peninsula Boutique & Café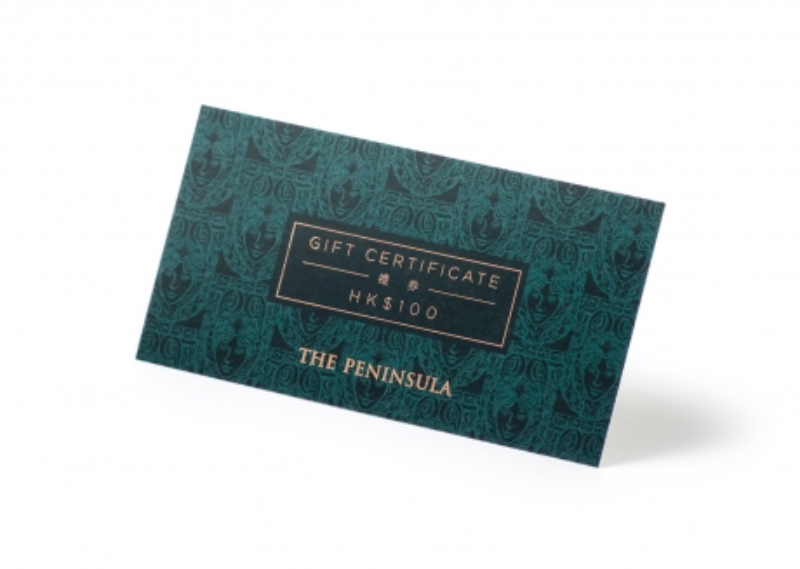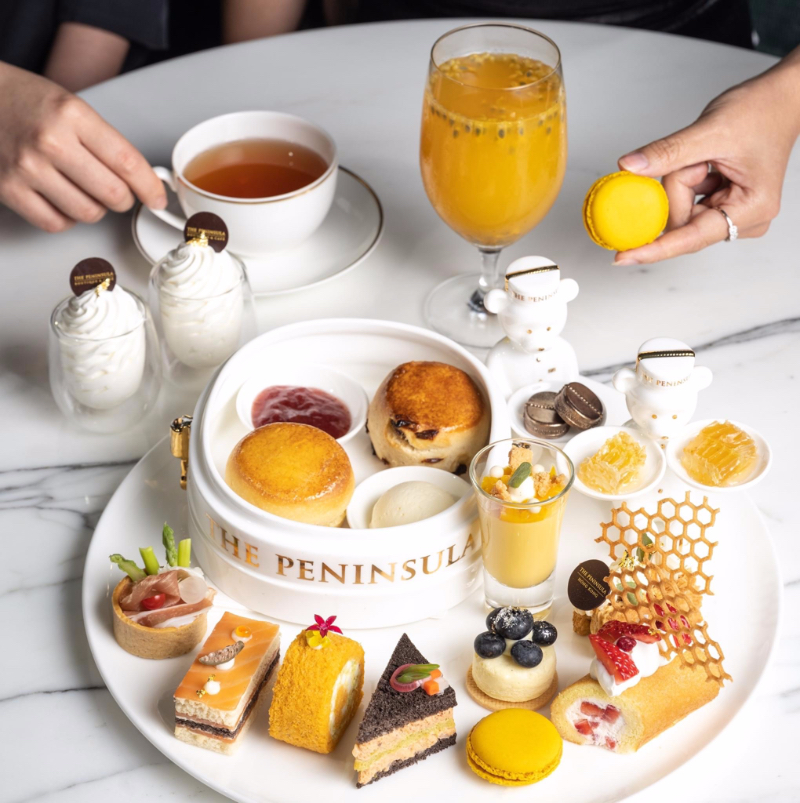 Did you know that The Peninsula Boutique at The Peninsula Hong Kong offers gift vouchers? These vouchers can redeemed for delectable gourmet treats or unique gifts available at The Peninsula Boutique & Café in The Peninsula Hong Kong. This option gives recipients the option to not only enjoy luxury food at the property, but also shop their boutique items.
The gift vouchers come cash values of HK$100 and HK$500.