I'm absolutely thrilled to be sharing with you the wedding of our very own editor, Nikki. It's a day we've all been looking forward to and now we can share all the beautiful details with you through the lens of Lauhaus.co. The ceremony took place at a chapel that was tucked away in the woods with a pair of special ring bearers making an appearance at the aisle, alpacas! They were absolutely adorable that all the guests were so excited. Nikki wore a minimalist dress from The Wed Genie and had her hair neatly gathered into a loose bun by Euthy Wong Makeup. Nikki really put in extra effort on all the details, especially since she was on a budget. She tried to D.I.Y. everything, including the invitations, place cards, menu, and even the selfie pre-wedding photos that were used as display (#photographersgoal)! For everything else, she tried to keep a clean and modern look and maximize the use of flowers–focus on the main table as that is the photo background, and use small flowers in different vases as centerpieces. While many tears were shed throughout the celebration, they were that of love and joy for the two souls that have finally become one. Congratulations once again, Nikki and Simon! We wish you all the best.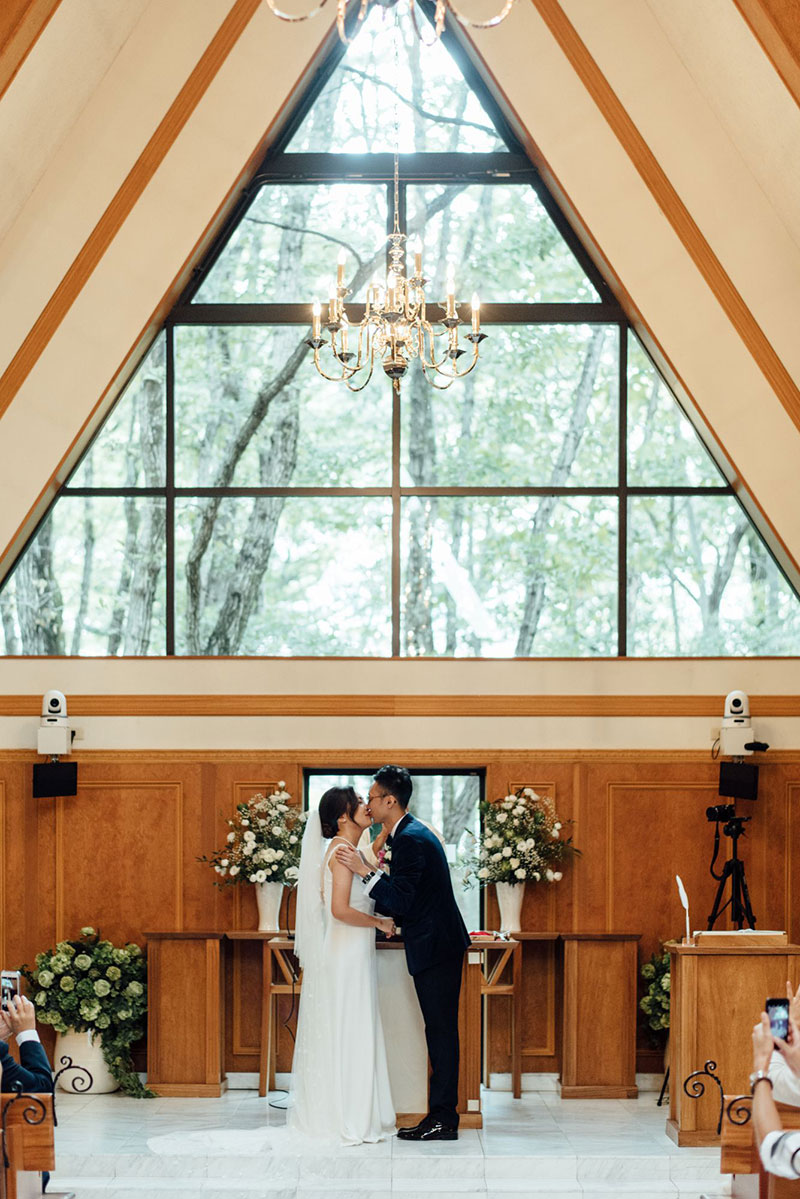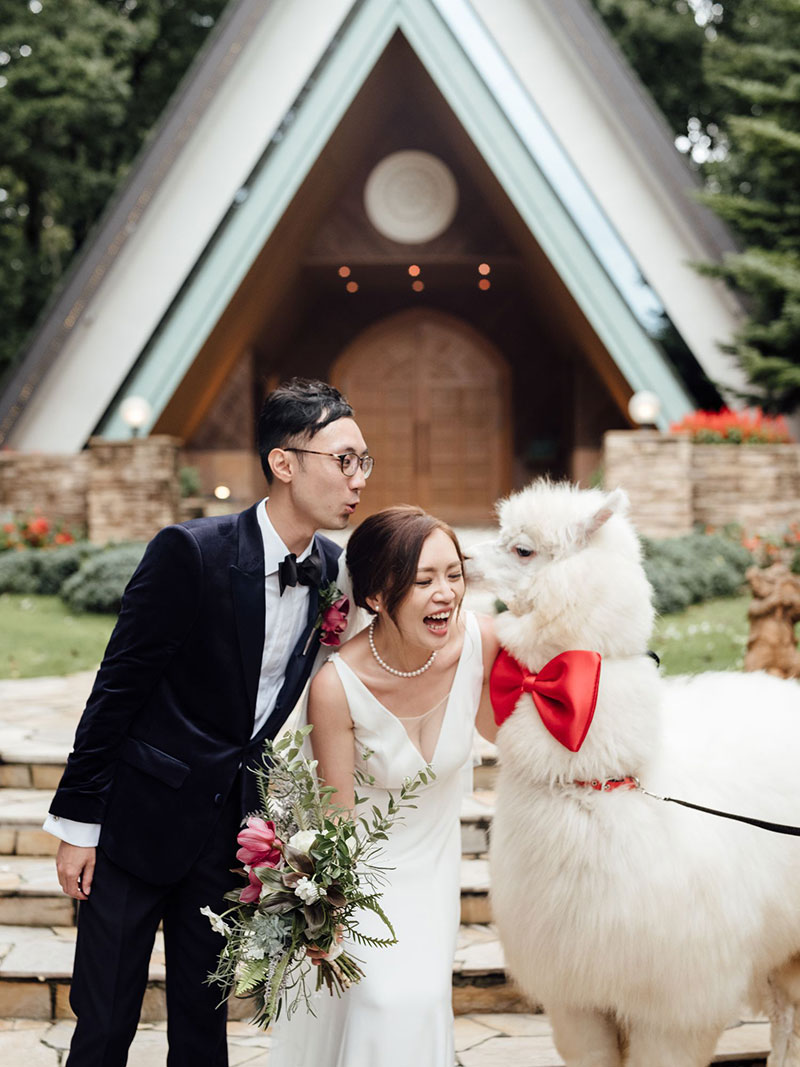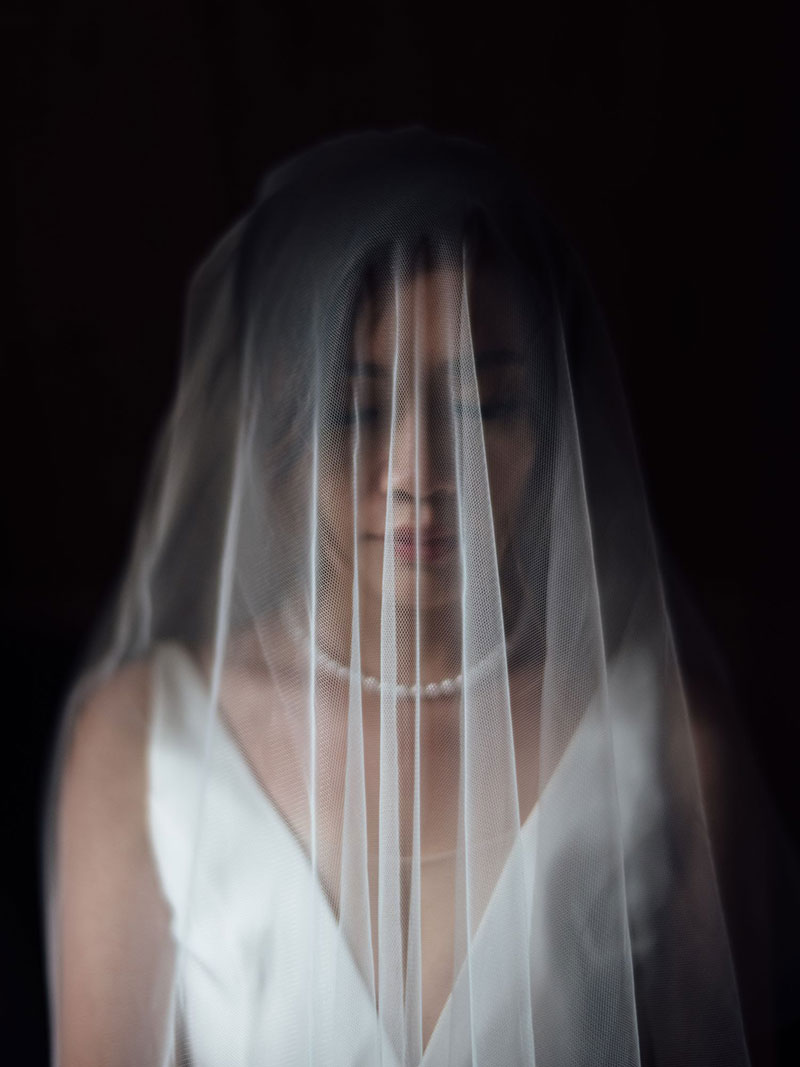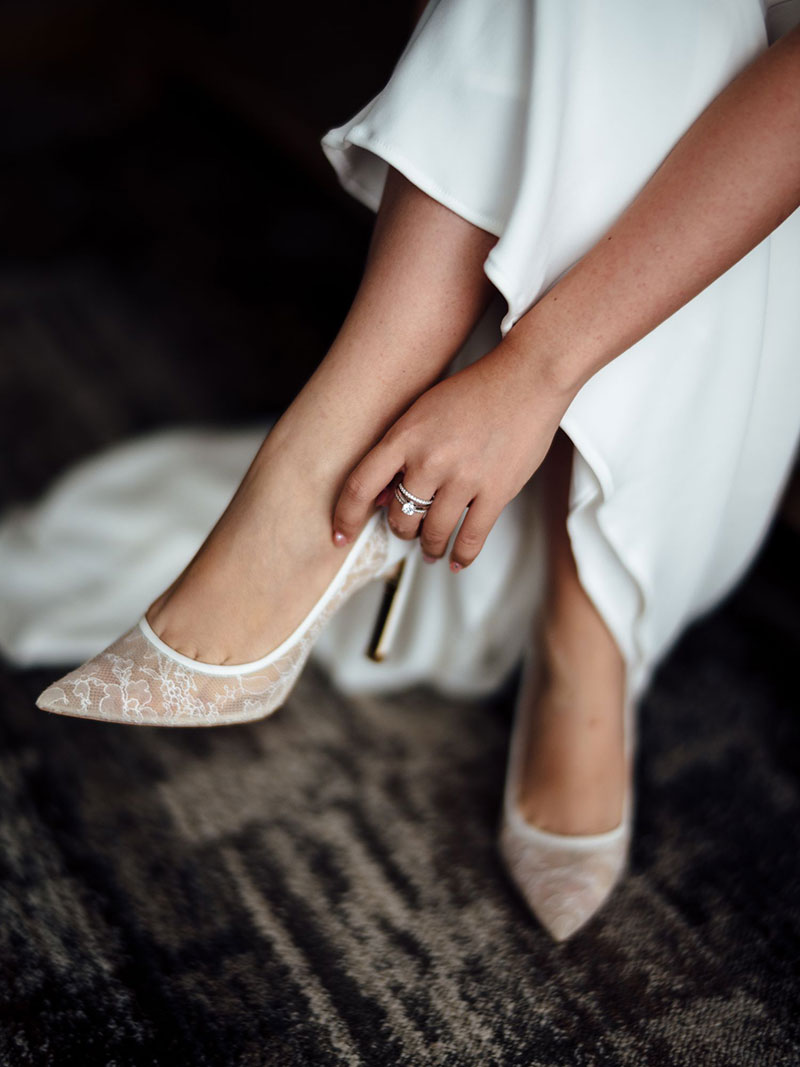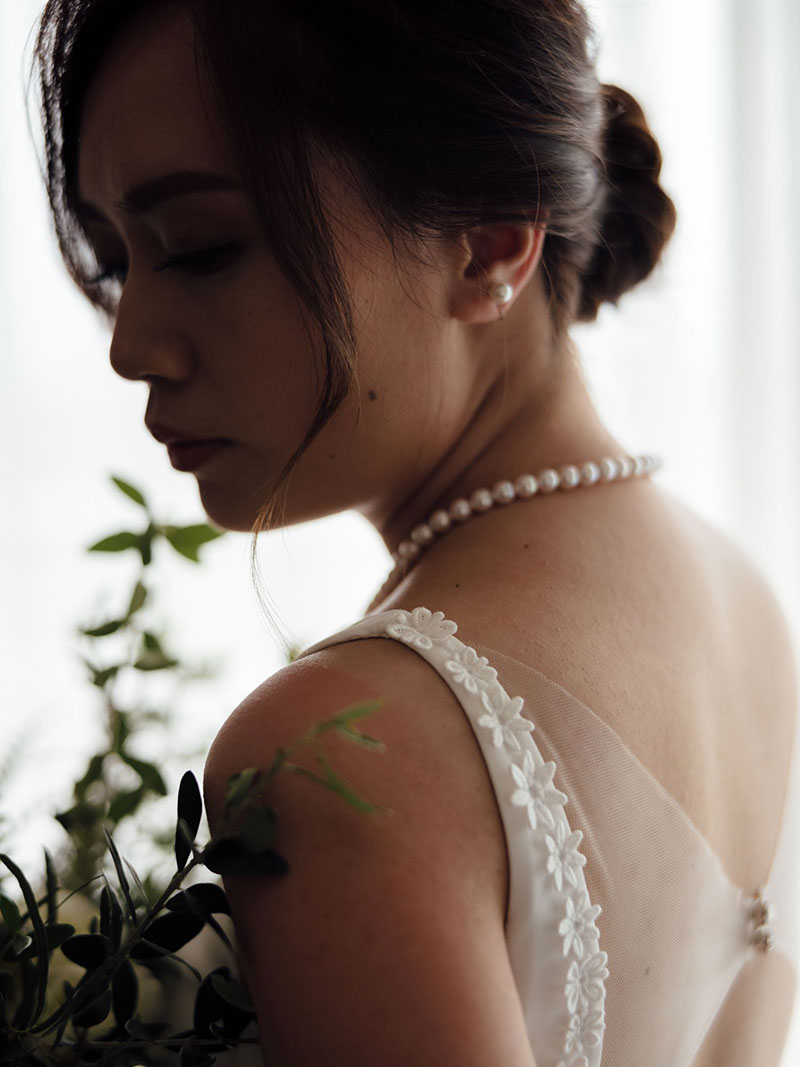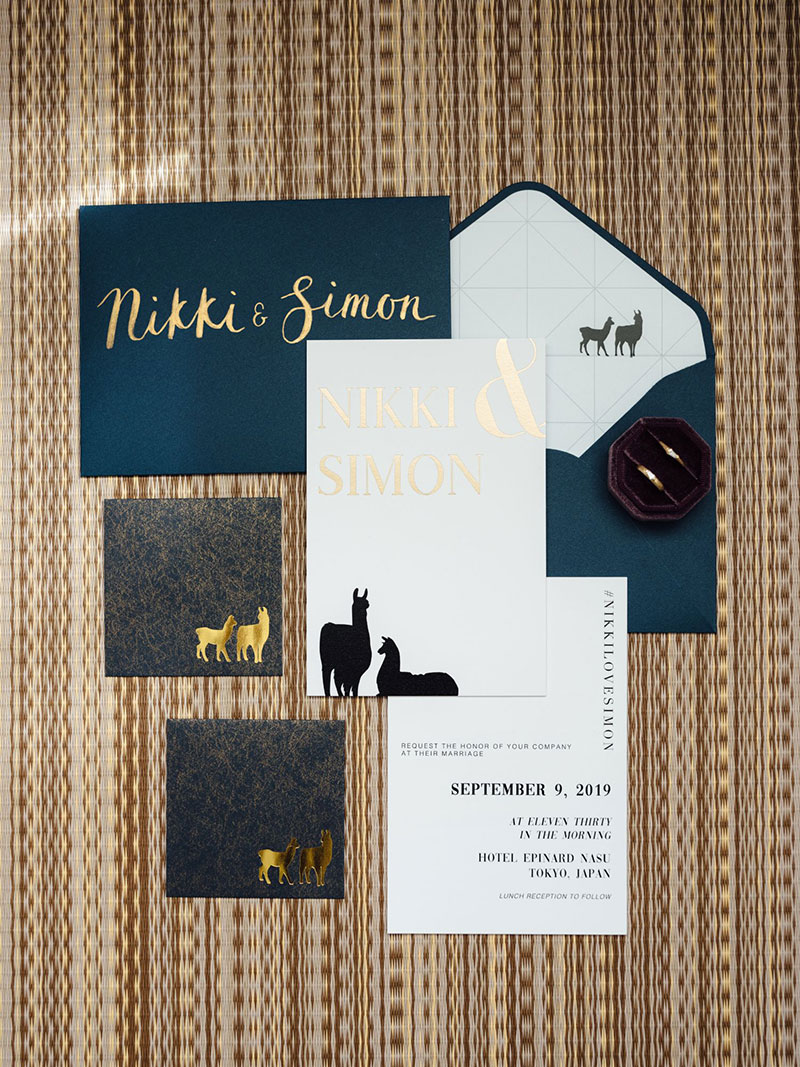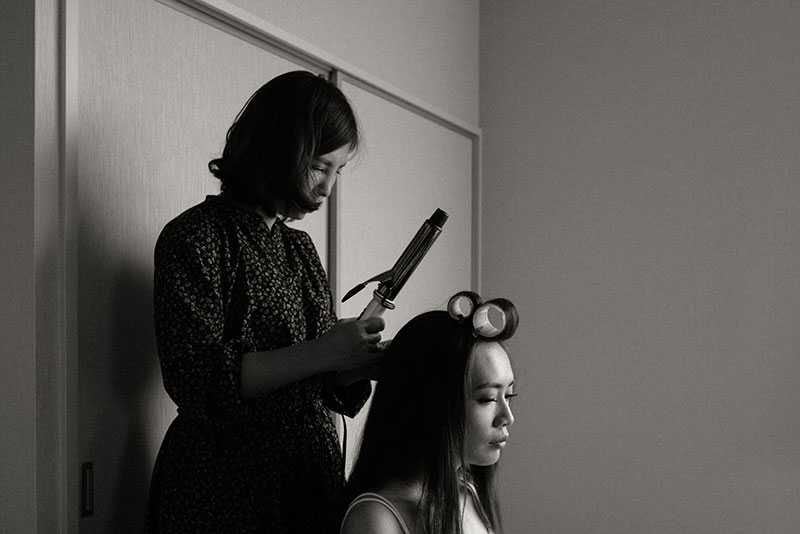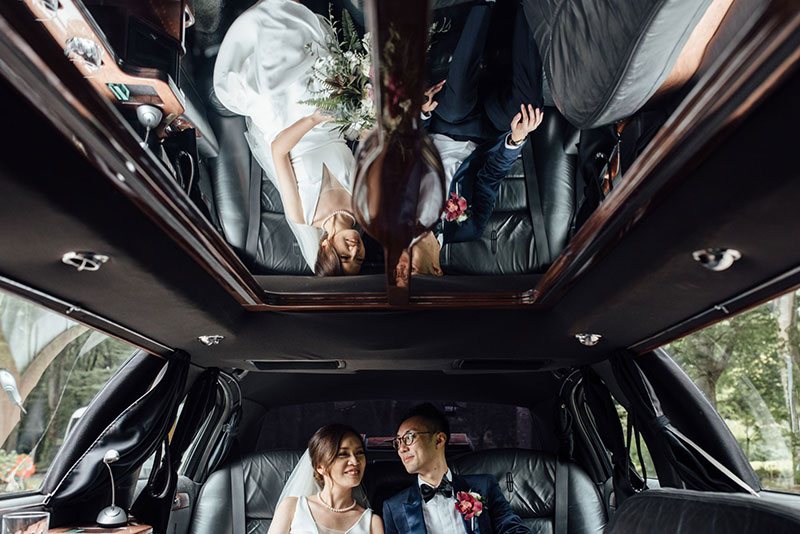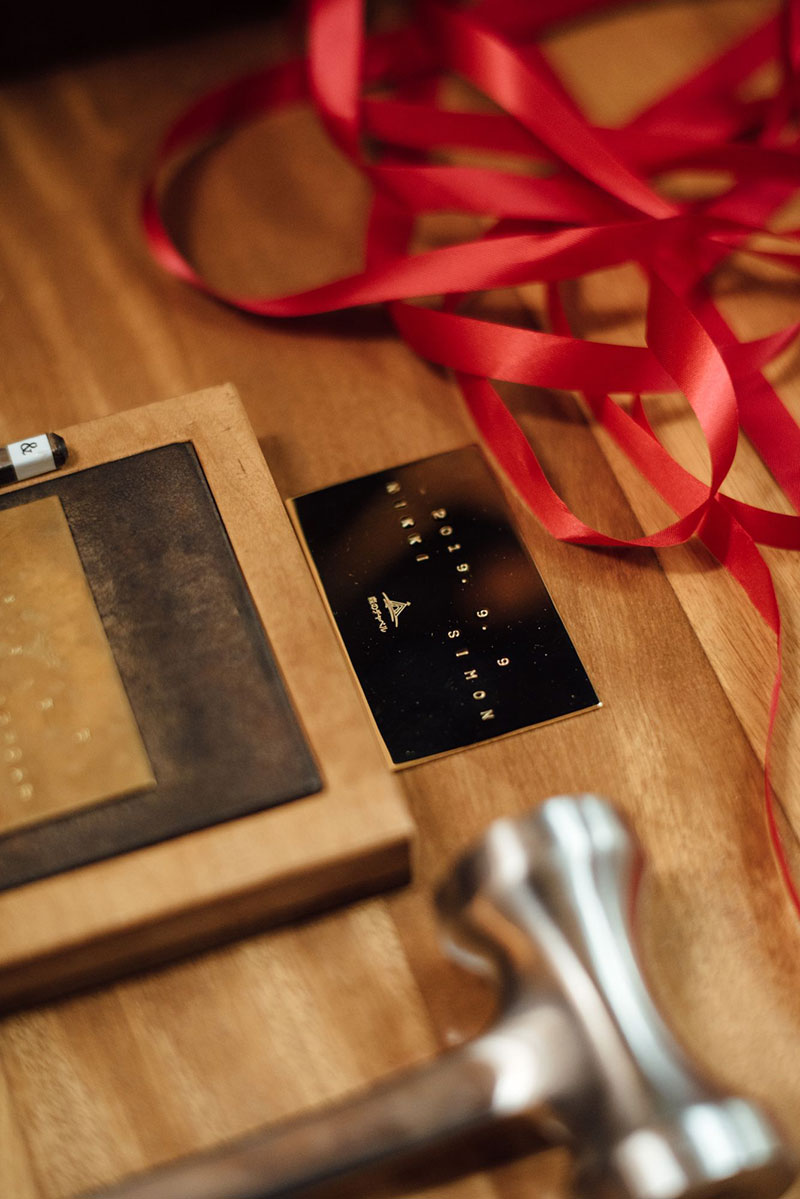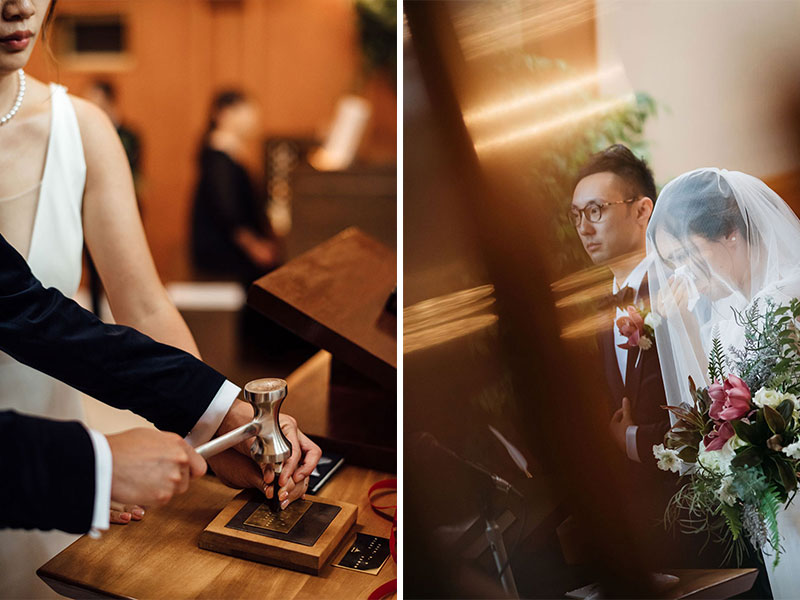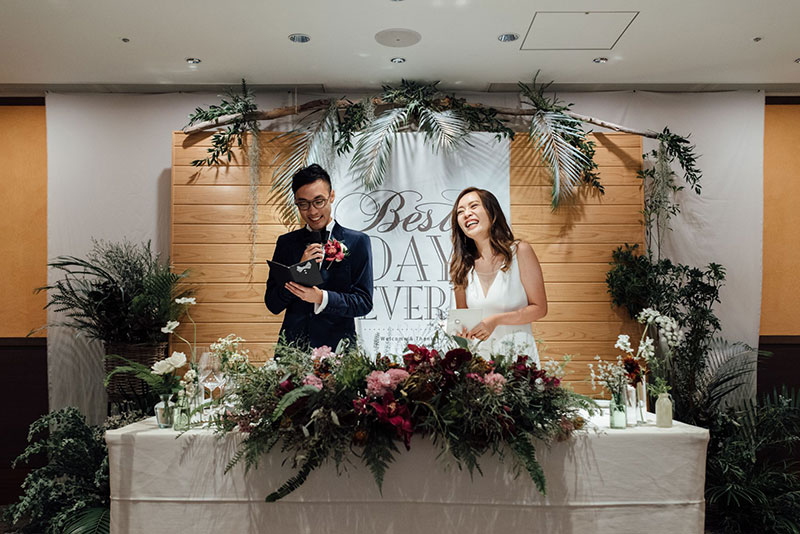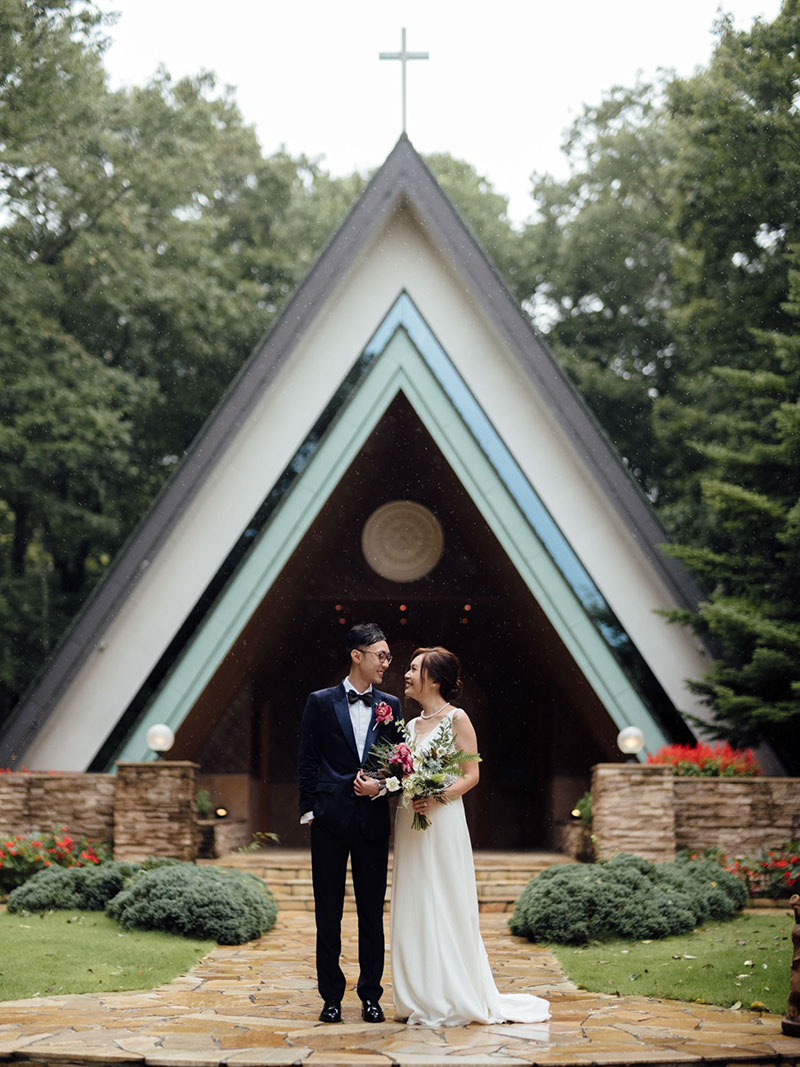 Venue: Hotel Epinard Nasu / Photographer: Lauhaus.co (Main), Act Photography (Local) / Makeup & Hair: Euthy Wong Makeup (Bride), Ryo Lin (Bridesmaids) / Dress: The Wed Genie / Wedding Rings: Cabinet of Curiosity / Ring Box: Filles Box / Wedding Planning & Video: GE Wedding
For more wedding vendors, visit our Directory!