Your engagement shoot is a time for you and your husband-to-be to be creative and have fun! It's the best opportunity to go all out with a theme that suits your personality and showcases your interests. Fortunately, for couples who really want to take their themed engagement shoot to the next level, the s.a.wedding flagship studio, Studio998, is back and has been revamped with new themed studios for you to enjoy! Couples can look forward to the new series "Cherish" which just got an upgrade—imagine a complete combination of romantic, classic, retro, and bohemian themed looks all at your midst! Officially open this August, brides and grooms can now visit the studio and take stylish engagement photos at these new must-see photo shoot spots.
The Secret Garden
Are you the kind of girl who fantasizes about romantic gardens and being surrounded by greenery and flowers? If you answered yes, this glasshouse will transport you into a scene from your dreams! Once you step into the glasshouse, you can feel the romance that fills the air. You'll instantly be surrounded by the lush blooms aback white window frames and the afternoon sun's warm glow. Crystal chandeliers line the ceiling and a hammock lies at the center for those intimate scenes under the sun. This studio looks just like your dream European secret garden!
Cinematic Vintage Scenes
Other than romance, of course there might be those who want classic cinematic scenes—vintage walls and indoor decorations complete with ceiling-high windows, 4-meter high arch doors, and antique furniture in a grand music hall. You can capture intimate scenes by the glass windows and the waning sun for that shot that looks like it came from your favorite period film. With this studio, you can achieve those dramatic movie scenes—like the ones that you love to watch over and over again—and you can imagine yourself as the star and heroine of your very own film!
Dreamy Bohemian Outdoors
Cherish brings a new and dreamy shoot spot for all of you who want to achieve engagement photos with that magical touch. This studio is made up of a Western-style tent that is set up on grass. It is decked with various kinds of foliage together with a carpet, candles, and a wooden guitar. The result? A beautiful grassland scene that is too dreamy for words! This spot is an instantly carefree-looking outdoor location where you can take sweet photos with your husband-to-be with him serenading you all afternoon.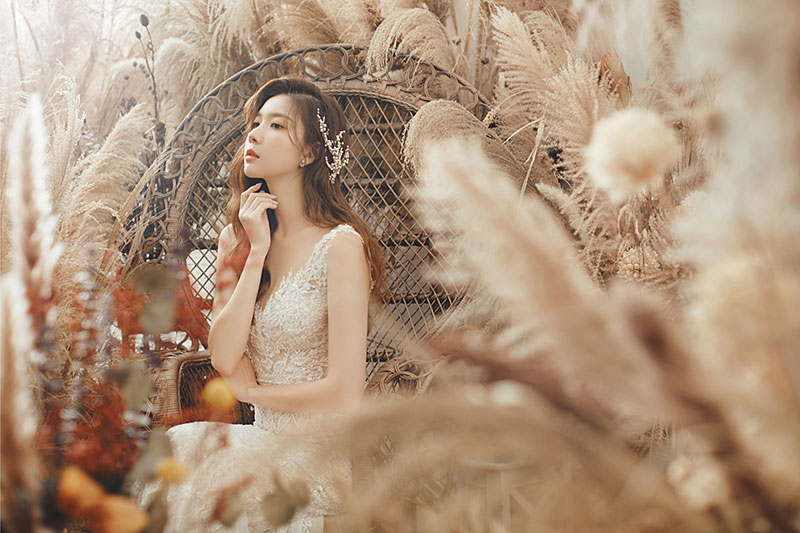 Rockin' In The 1950s
Wasn't the 50s such a fun time? At Studio998, you can rock a 50s themed shoot complete with cute pastel walls and black-and-white checkered floors—this room will surely bring you back to America in the 1950s. Complete the look with suitable props like a banana milkshake with full cream, or a foosball table! Finally, plunge into the pink balls pool for an extra fun time that will definitely show in photos. Every corner is full of life, so you can take as many quirky and unique photos as you want!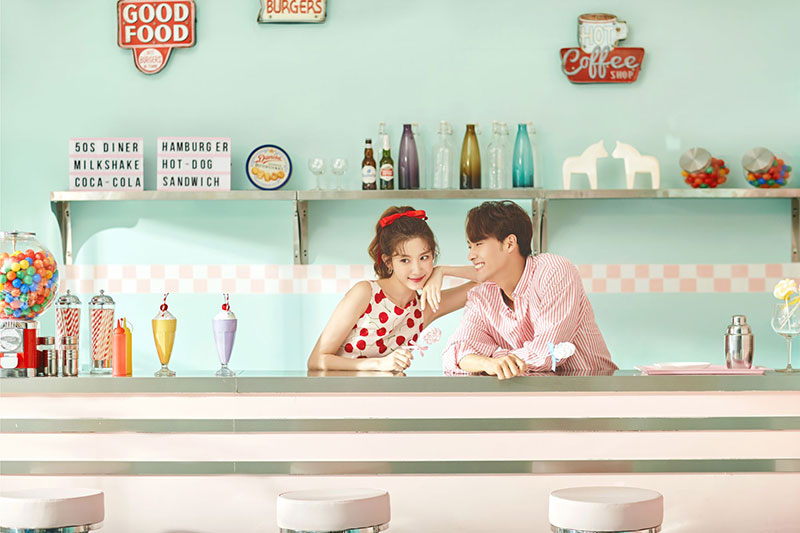 There's no time to waste, dear brides-to-be. Studio998 is located at Guangzhou Haizhu District which is close to Guangzhou South Railway Station. Traveling from Hong Kong straight to the studio will only take one and a half hours. Now you know all the different kinds of looks you can achieve for your engagement shoot at s.a.wedding's updated Studio998. So, book as early as now and secure the perfect scene for your dream engagement shoot now.
For bookings, inquiries, and other questions, contact: