Are you planning your pre-wedding shoot? Have you already figured out the perfect spot for your photos? We understand that it can be hard to pin point the best location, especially when you're looking for something in particular. But the great thing about Hong Kong is that there are so many beautiful places–in the city and outside–that will deliver stunning scenes for your engagement shoot. Be it a romantic beach location, or casual streets with character, there's something for every kind of couple here in Hong Kong. To help you find the perfect spot for your pre-wedding shoot, a list of suggestions from Hong Kong photographers. Check out their top recommendations now! Scroll on.
(1) Tap Mun
Looking for a carefree spot outdoors? Take a boat from Sai Kung Country Park out across the bay to Tap Mun (Grass Island). Once there take a quick walk headed up to the beautiful coastline that surrounds the island. If you're feeling extra adventurous, ignore the tape that says "go no further" and explore the paths and cliffs thereafter. The amazing scenery looks more like Cornwall or the East Coast than Hong Kong! In this shoot, Jamie Ousby took advantage of the stunning view and captured equally stunning photos of these soon-to-weds.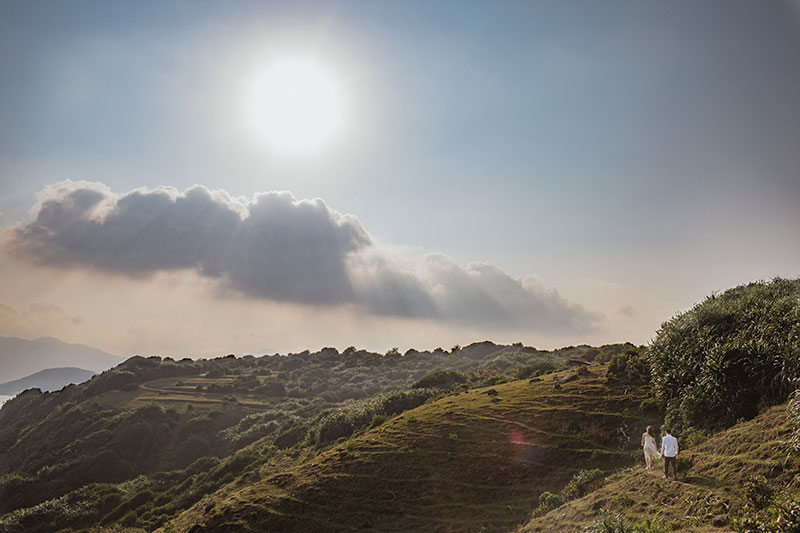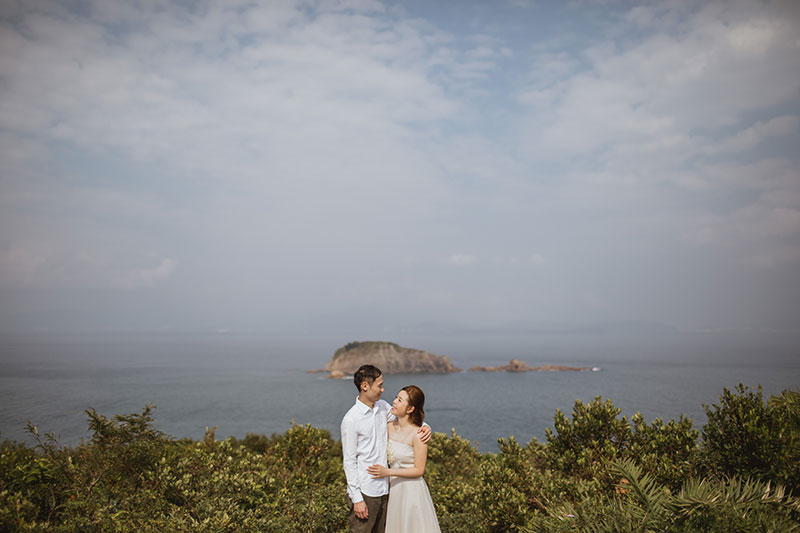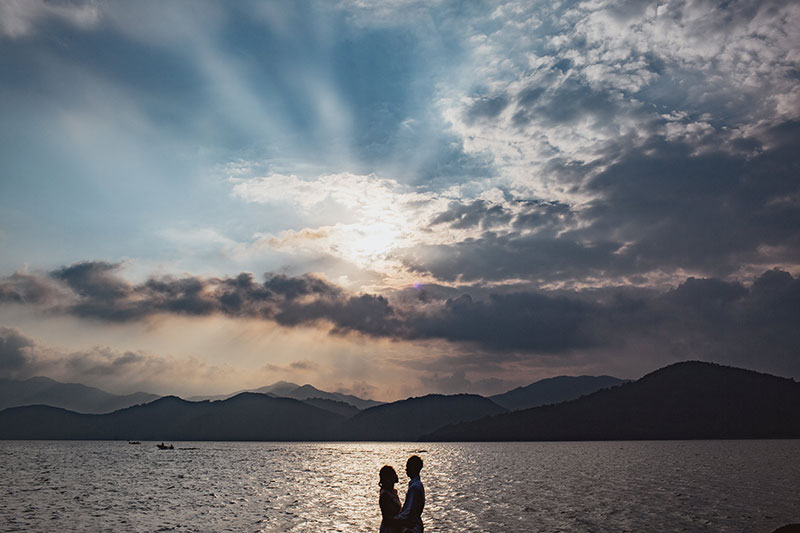 (2) City Star Ferry Tour
If you live in the city, you don't really need to go far to find a location for beautiful pre-wedding photos, says Jamie Ousby. The Star Ferry is a Hong Kong icon that has been going for over 100 years, so why not take photos here? You'll have the cityscape as your backdrop. Jump on in and mix with the locals for photos that have a casual vibe. If you choose the later afternoon for your shoot, you'll also have the Hong Kong sunset as your companion. Check out this engagement at Star Ferry for some ideas!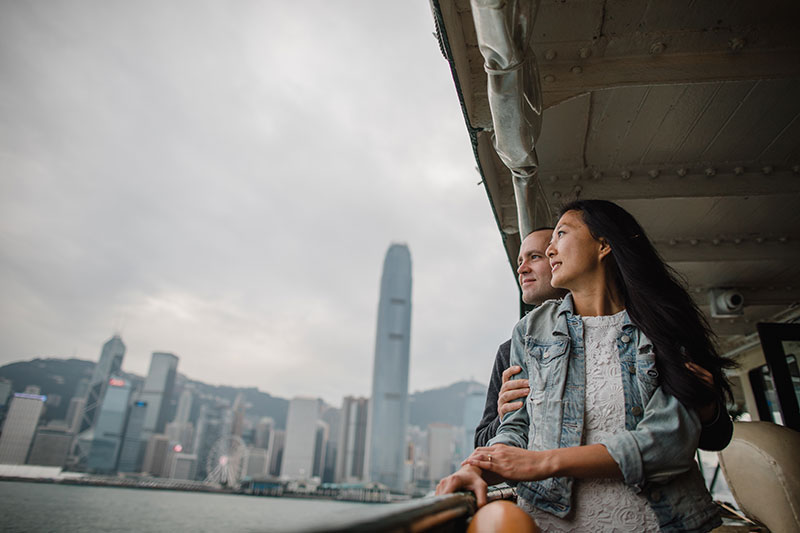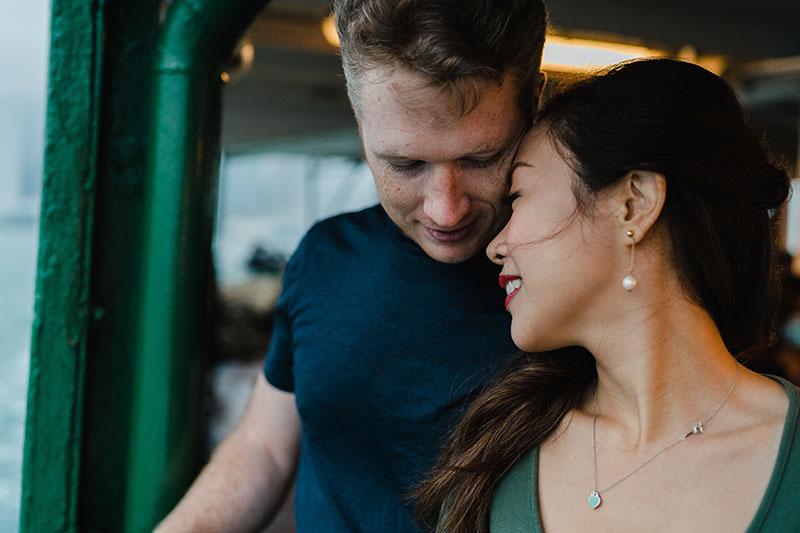 (3) Clearwater Bay Second Beach
A beach shoot is always a good ideas. So, here's a quiet and secluded beach a just couple of miles from Hang Hau that you can enjoy and take photos at. The best time to go is midweek–that's when this place is deserted. There are some lovely areas to discover if you keep walking around. Don't miss out on the old fishermen's huts or the rock pools further down the beach, suggests Jamie Ousby. You'll find some cozy spots that come with a view.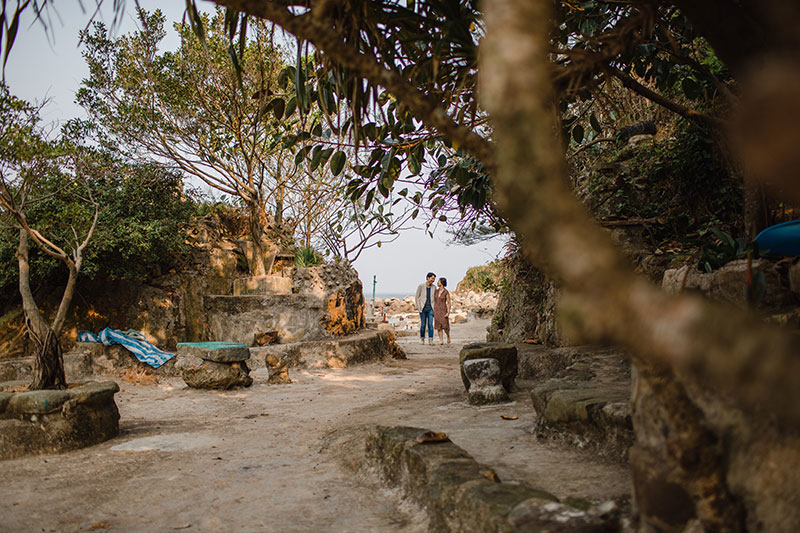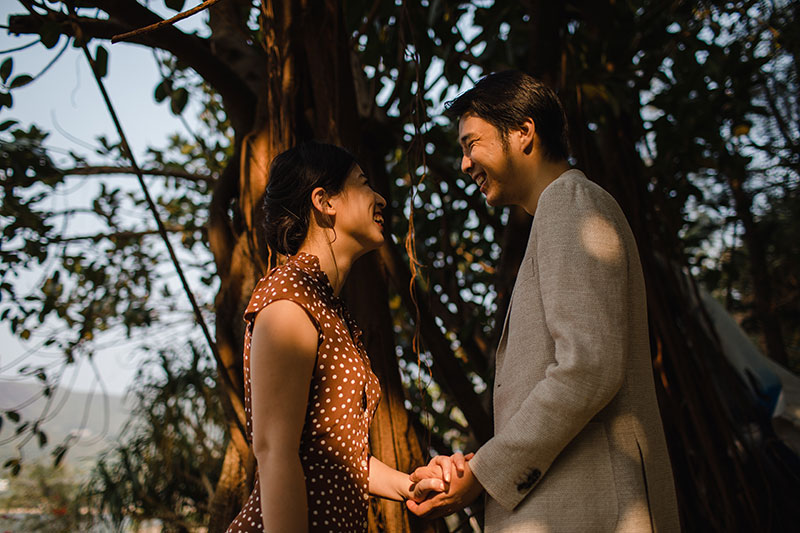 (4) Cheung Chau
If you're looking for a place with various elements to shoot with, miLa Story suggests Cheung Chau. This place will give you a variety of scenes for your photos. For example, you can shoot aback trees and woods form a "corridor" providing depth of view. You can also shoot by the beach, complete with a gorgeous sea view and rock landscapes. Finally, this place is also a nice place to spend the day in.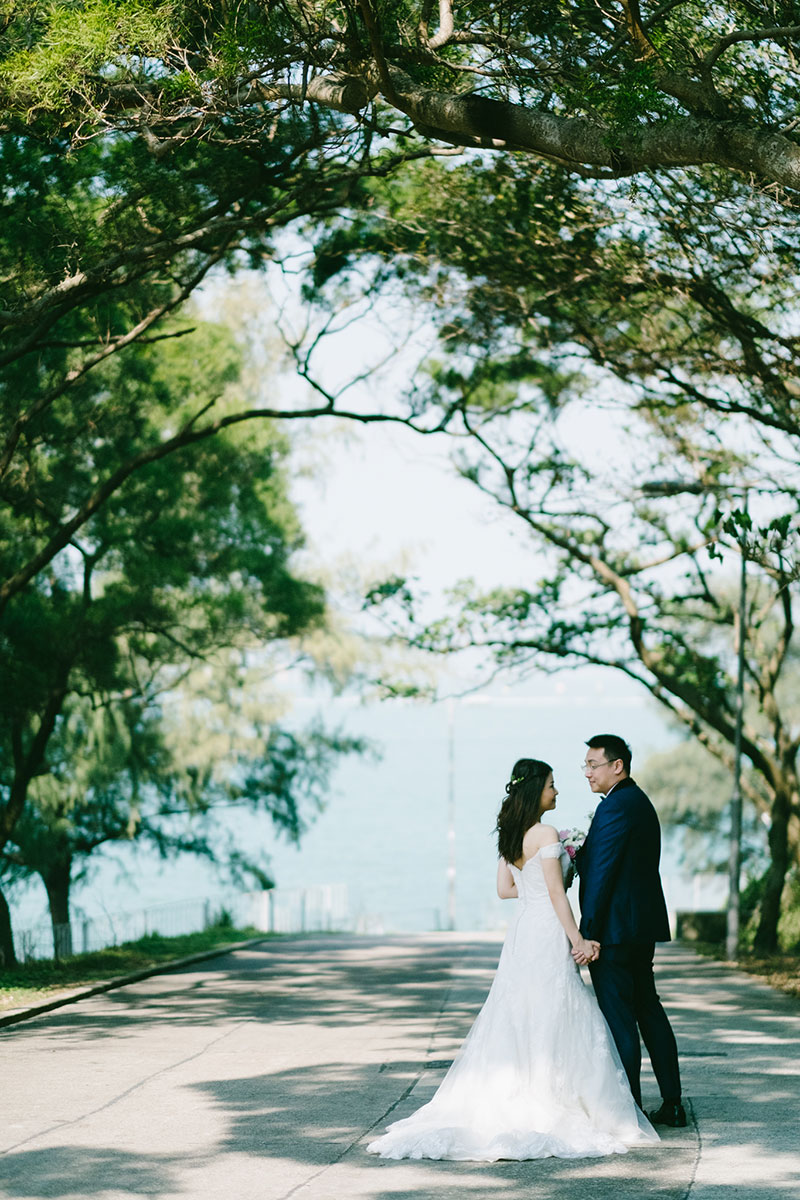 (5) Indoor Activities (at art studio, home-setting studio or couple's home)
Did you ever consider an indoor location for your shoot? Maybe an art studio, or a home setting? If you're a laid back couple, an intimate photo session in your home might be just perfect! One pro of such a place is that it's weather-proof. Shooting won't be affected by rain or even sweat–you'll be as comfortable as can be! Throw in some home activities like cooking to make it even more fun. This option is especially great for couples who don't like posing, cites miLa Story. You can just relax and be yourselves!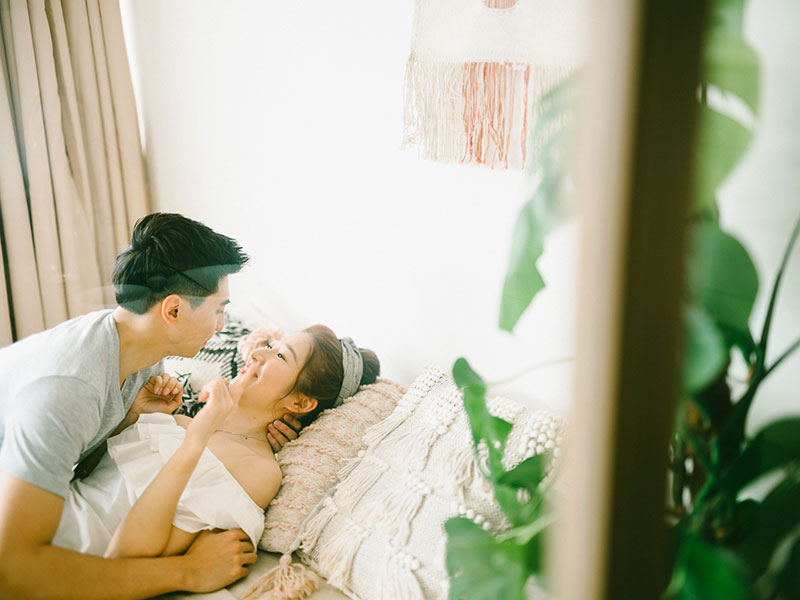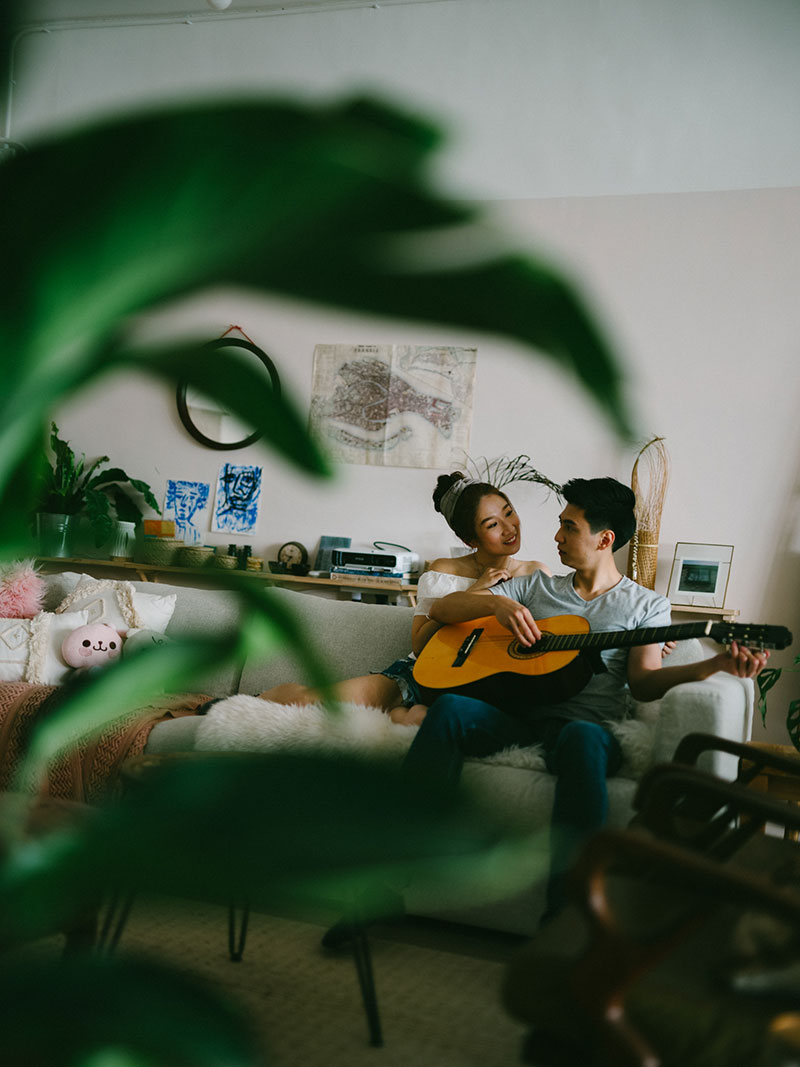 (6) Western District Public Cargo Working Area

What if you don't want to travel too far, but you still want a sea view? A convenient place in the city for shooting sunset photos with a calm sea view is the Western District Public Cargo working area. It's also known as the "Instagrammable Pier". miLa Story says this place is not only a good shoot location, it also has beautiful cafes nearby where you and your hubby-to-be can chill.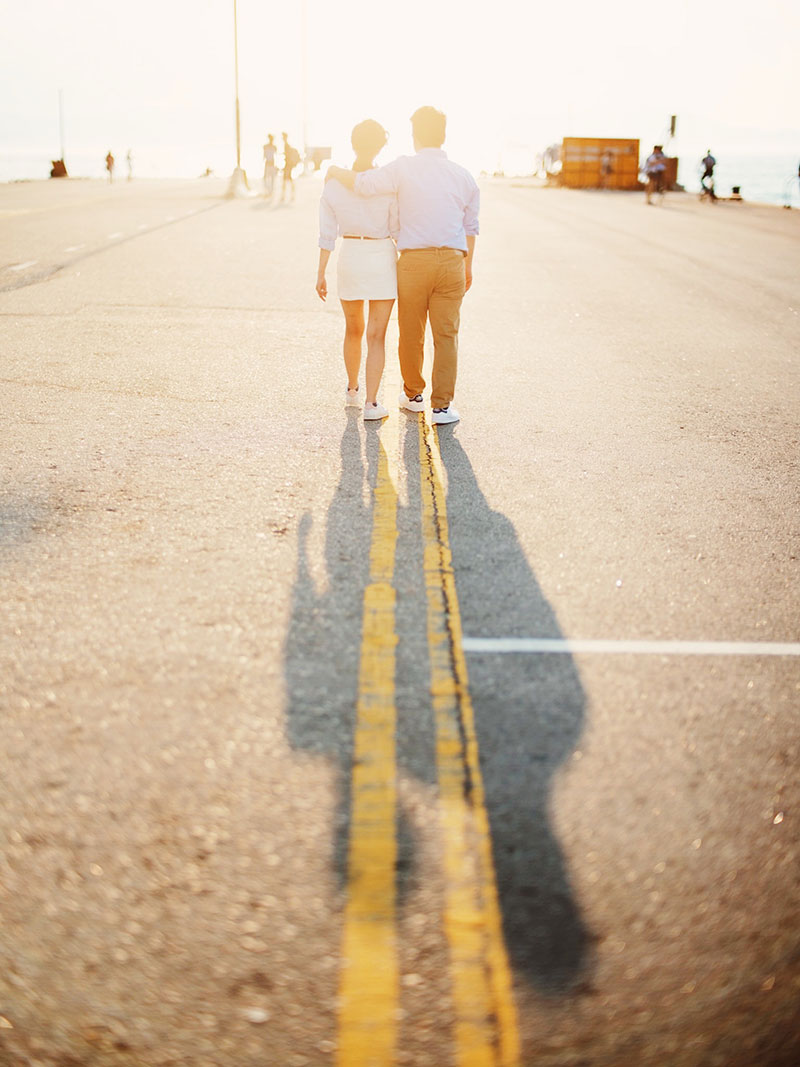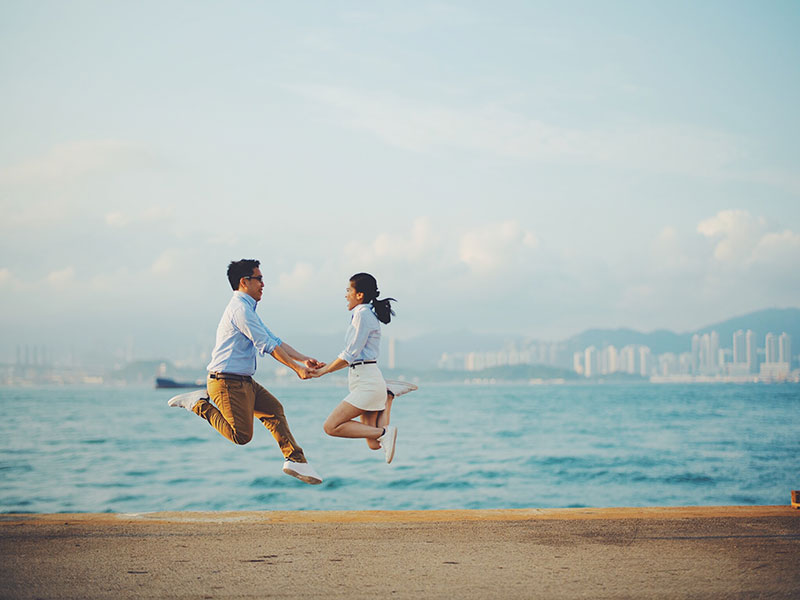 (7) Tai Po Waterfront Park
Of course we have more than one garden site to suggest–we know how much Hong Kong couples love garden locations for pre-wedding shoots. Martin Aesthetics recommends Tai Po Waterfront Park. You will definitely have nature as your ally, complete with abundant trees and flowers, as well as a Western-style garden that will fit just about any kind of theme.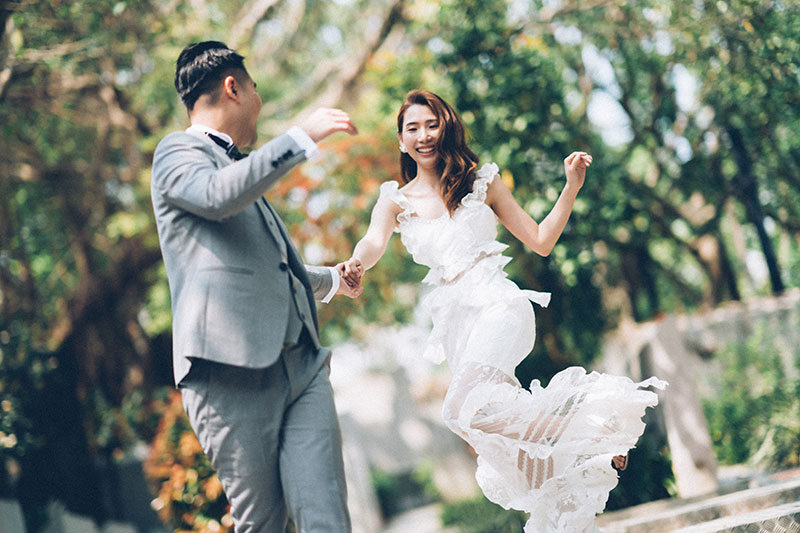 (8) Hong Kong Railway Museum
If you're looking for something unusual and unique, then the Hong Kong Railway Museum is the place to go, suggests Martin Aesthetics. You can recreate your favorite movie scenes, or you can step up the styling to match the venue's look. Whatever you choose to do, this place will have so many photo-worthy spots for you and your husband-to-be.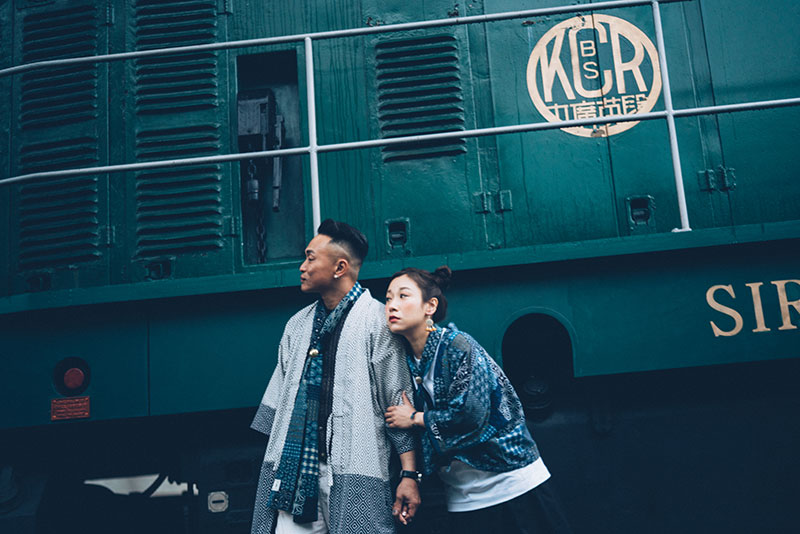 (9) Sandy Bay
Another beach location that delivers stunning sunset views, Sandy Bay is Isabel Chiang's pick for couples who want that dramatic look for their engagement photos. Just imagine you and your fiancé aback a sky painted with romantic hues of yellow, orange, and pink–how utterly captivating!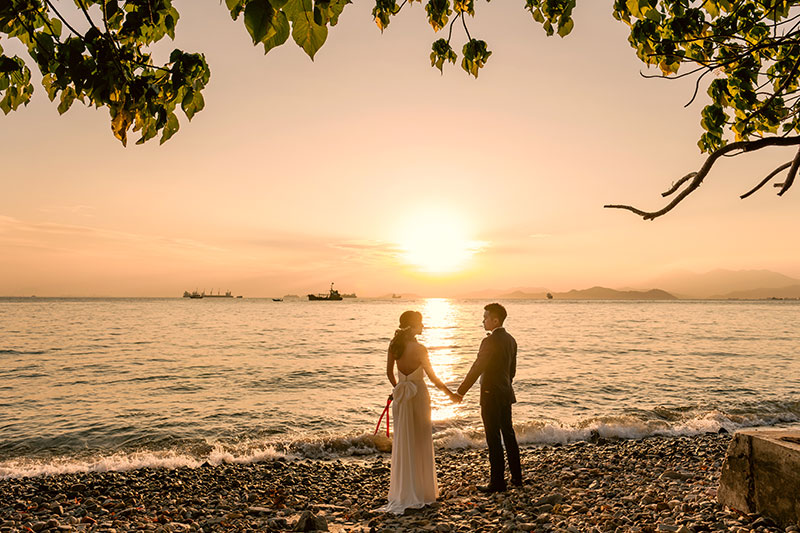 (10) Lions Nature Education Centre
Last but not the least, here's a forest-like location that will result in enchanted photos! Lion's Nature Education Centre has beautiful spots for shooting magical photos with you enveloped in tress and greenery! Here's a sample Isabel Chiang's recent engagement at this very site–isn't the scenery extra charming?