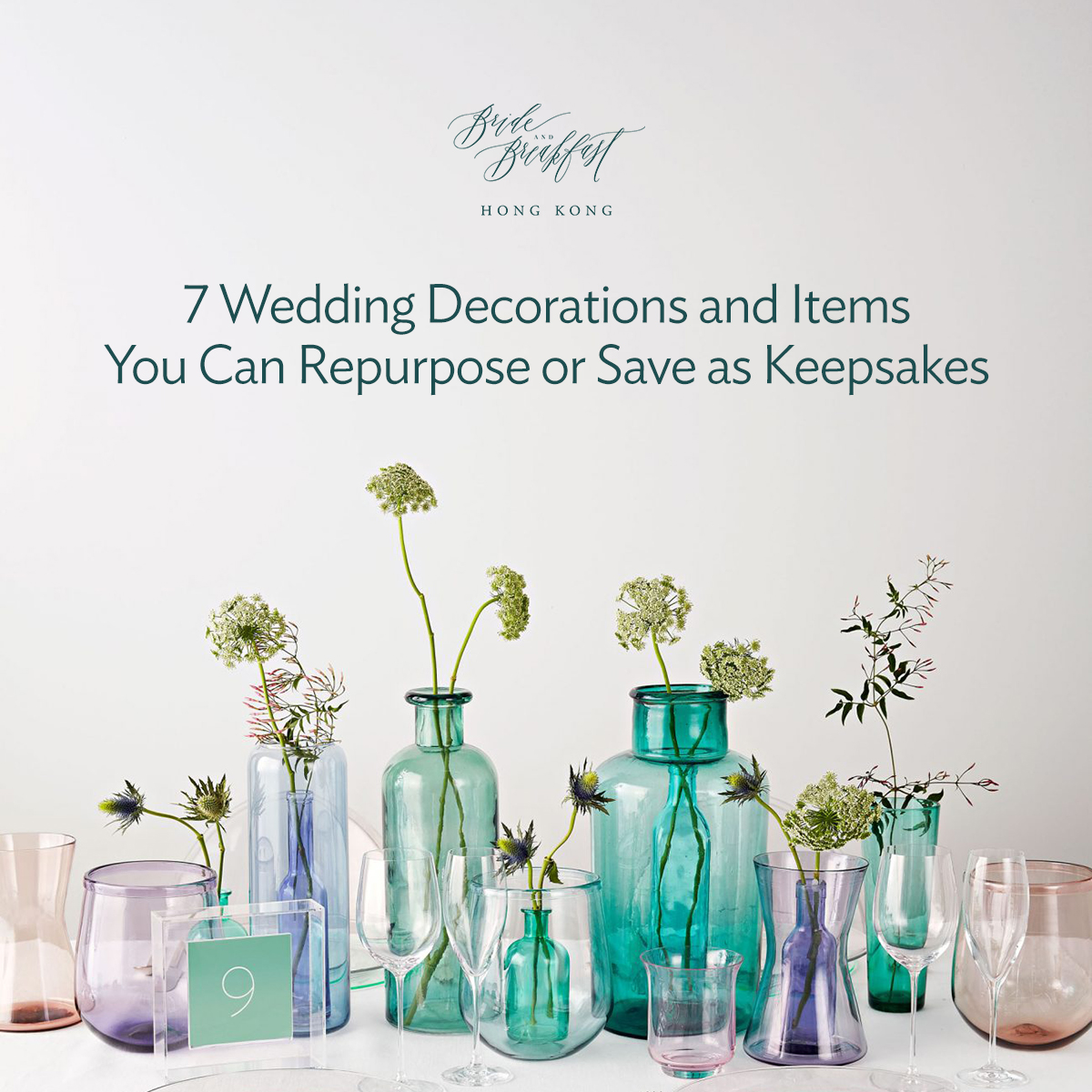 What do you do with wedding decorations or wedding things after the day is over? Instead of disposing everything or keeping them in your cabinet until who knows when, did you ever consider repurposing some items or turning them into keepsakes? In case you didn't know, you CAN fill your home with bits and pieces of your wedding. Here are seven ideas on how you can reuse and save some of your wedding items. Isn't that a great way to keep the wedding alive in your daily lives?
(1) Your Wedding Flowers
You can turn your wedding flowers into a pendant or key chain! We love this unique way of save your wedding flowers. It's a pretty way to keep a part of your wedding with you. You can also dry and frame your flowers then add them as home decorations.
[Photo: Eight Acorns via Etsy]
[Photo: Made Eco]
(2) Table Centerpieces
Vases, candles, ornaments–you can take all of these and reuse them in your new home. Mix them all up with new items you plan to get, too. This way, you can make the most of your table decorations. Plus, every time you use them, you'll be reminded of your special day.
[Photo: Jose Villa]
[Photo: Martha Stewart Weddings]
(3) Table Cloth, Table Runner, Table Napkins
The same goes for your table cloth, table runner and table napkins. Take them home with you and enjoy using them along with the other table decorations.
[Photo: Ubuy]
[Photo: Ben Q Photography and Chowen Photography]
(4) Your Little White Dress
In this article, we rounded up little white dresses you can wear to an intimate ceremony or civil wedding. What we love about this look is that you can wear it again after the wedding!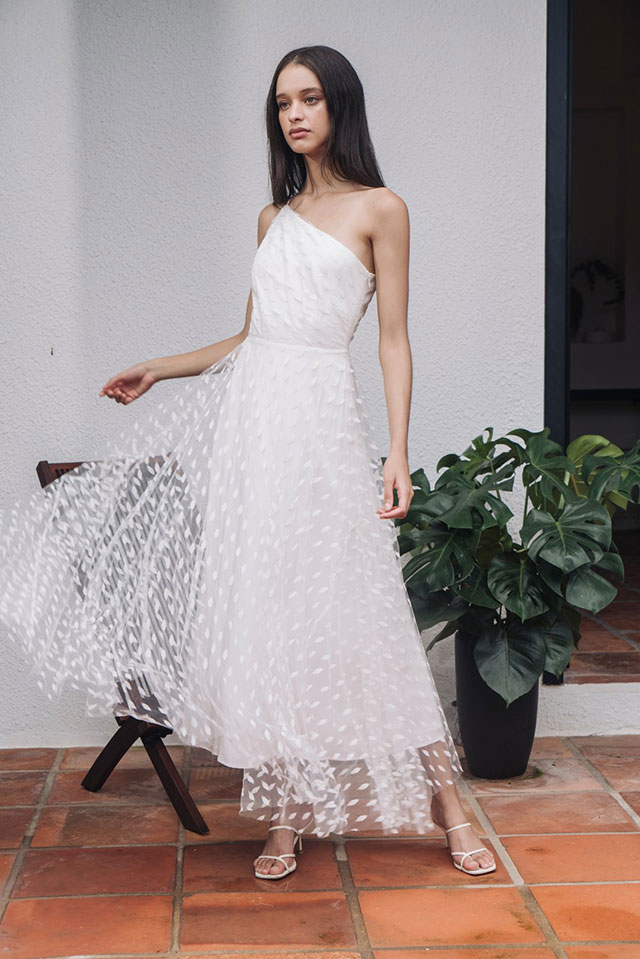 [From: Sau Lee]
[From: Love, Bonito]
(5) Your Neon Sign
If you're having a neon side to your wedding, do take it home with you, too. You can put it in a corner in your new home and light it up every at nighttime. Seeing it will only bring back all the good memories from your wedding day.
[Photo: Wedinspire]
[Photo: Neon Art Creations via Etsy and Amazon]
(6) Your Wedding Logo or Name Art
If you have a wedding logo or name art made along with signages or other installations, don't throw them after your wedding; you can still reuse them. Look at these examples. The Marshals converted their name sign into a door decoration. Meanwhile, the Lantows used their wooden decoration at home.
[Photo: Wedding Decor Door Sign]
[Photo: Wooden Wedding Sign]
(7) Alternative Guest Books
Finally, you can go for alternative wedding guest books so you can take them home, too, and display them in your home. Look at these unique ways to store your guests' messages and use them as home decorations.
[Photo: EngravedCraftsCo on Etsy]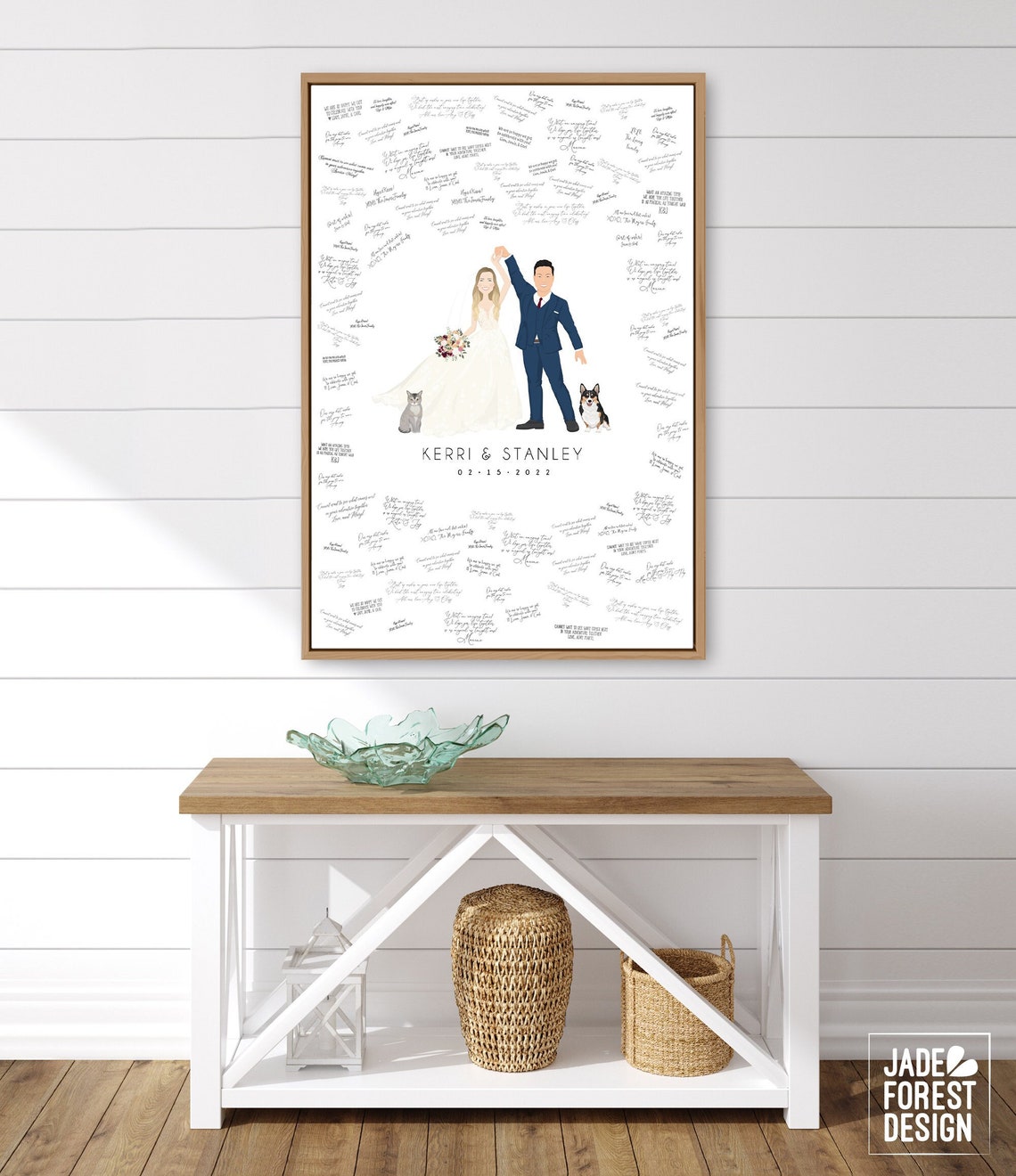 [Photo: JadeForestDesign on Etsy]