Going into a bridal shop can be overwhelming. There are racks and racks of beautiful weddings gowns that will leave you in awe. In order to be productive during your visit, you need to be prepared. You want to come out of the shop feeling like you're closer to finding THE gown, not feeling confused about all the choices! Here are five things you should do BEFORE you step into a bridal shop.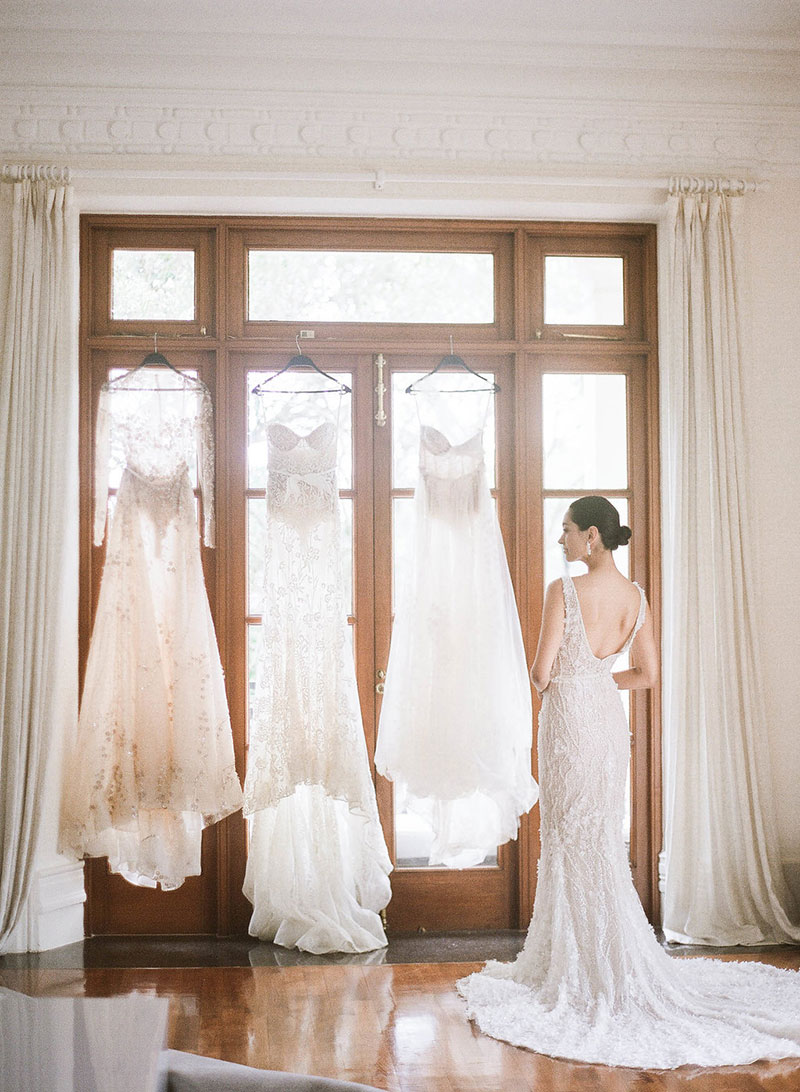 [From: A Dreamy and Romantic Editorial Featuring the Gowns of Lee Petra Grebeau / Photo: Jada Poon Photography]
(1) Check your wedding timeline and mark the different milestones for your wedding dress.
Take note of the deadlines needed for your wedding dress. Plan your search around these dates and make sure to stay on track. You don't want to start looking for and fitting dresses late in the game. You want to have ample time so you exhaust all options.
(2) Decide on your budget.
It's important to know your budget from the very beginning. This will immediately direct your focus to specific designer labels, shops, or styles that are within your expense limit.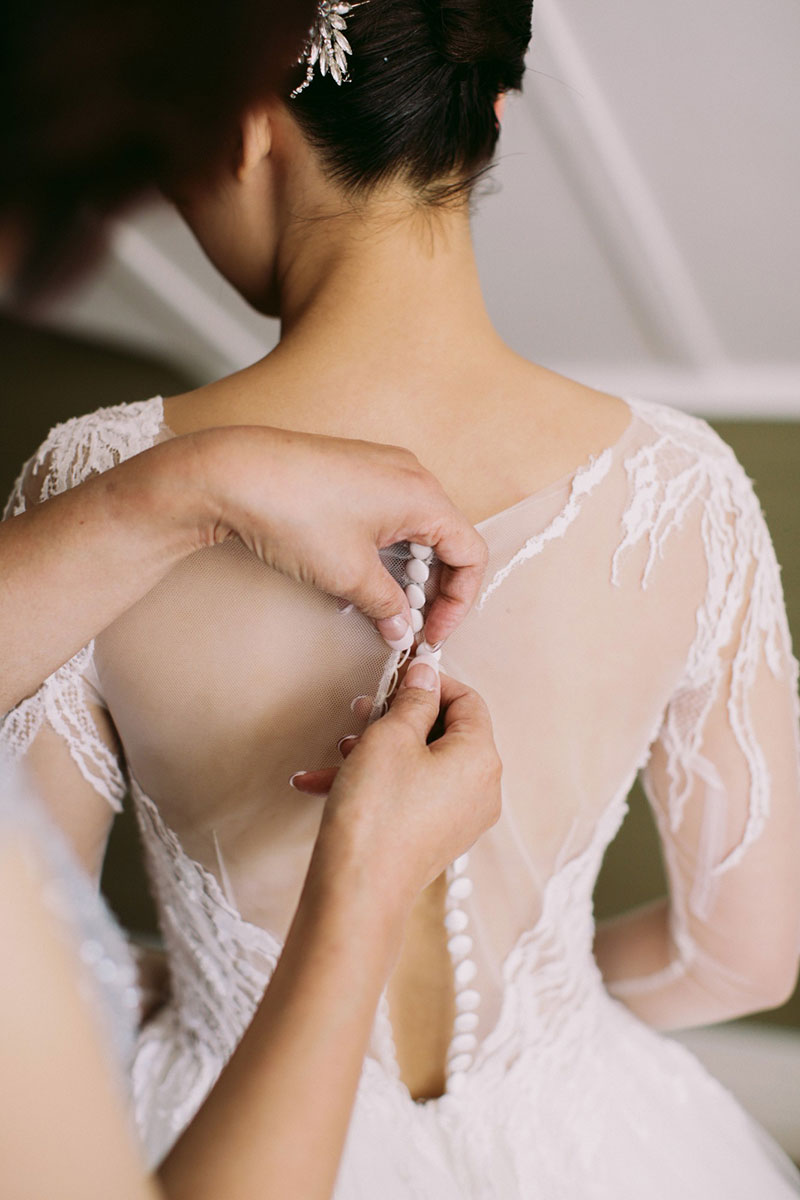 [From: Gorgeous Garden Wedding / Photo: Lara Hotz]
(3) Prepare to document your visit.
Be ready to take notes and pictures do keep track of dresses that you like. This will help narrow down your choices and will aide in remembering your favorites.
(4) List down the questions you want to ask beforehand.
Make sure to list down all your questions about fabric, silhouette, style, etc. so you don't forget any detail or concern while consulting with the designer. You want to make sure you come out well-informed about the dresses you tried and like when you come out of the shop.
[From: A Tranquil Union / Photo: Darin Images]
(5) Keep an open mind.
Keep and open mind so that you can constructively listen to the different ideas that shop designer think will work for you. You can also ask questions to get more opinions and suggestions from them. They, of all people, would be able to make your dream bridal look a reality.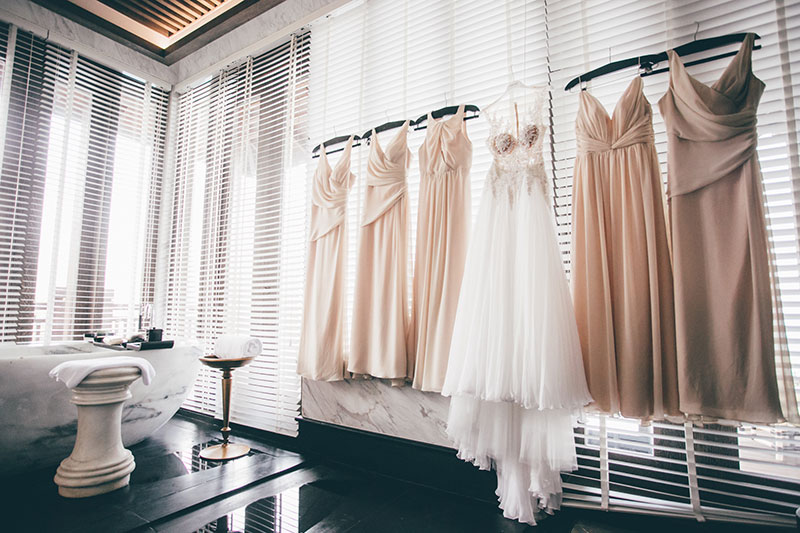 [From: Delicate Drama / Photo: Binc Photography]
With that, you're all set for a visit to a bridal shop! Time to set an appointment now.