Hello, dearest ladies! The Holidays are fast-approaching and we're sure you're all getting ready for the many festivities in the coming days. You're probably taking out every piece of clothing in your closet to find the perfect outfit for each and every party and family gathering–yes, we know the struggle is real! So to make ootd-ing easier this season, we suggest you have these five shoe colors in your closet.
Black
---
Black is an elegant color that goes with anything and everything. It's a practical and classic color that never goes out of style.
This sparky black shoe is a perfect accent piece if you're opting for a little black dress.
If your a fan of florals, here's a perfect shoe that ads the right amount of color to a classic black pump.
If you want to add some fun to your outfit, pick these black ombre, sparkly Jimmy Choo shoes!
Bedazzle your guests with this sleek satin pump. It has gorgeous crystal details that wrap around the ankles!
How about these gold and black sandals with an embellished bow as the star of your ensemble?
Red
---
We won't deny that we love red. The depth and vibrance it brings to any outfit is truly captivating. It's also one of the colors of the season! How can you not have a pair at this time of the year?
Bold and striking, these red heels will add a pop of color to your Christmas outfit!
Strappy red sandals will always turn heads! Take these ones out and see for yourself.
Gold
---
No other color speaks of luxury the way gold does. Reward yourself for a great year that passed. After all, you deserve it! Indulge in all the glam gold that shoes have to offer.
Take your outfit to the next level with these Mary Janes! Even if you opt for a simple top and jeans, this baby will work wonders for your Holiday look.
Okay, maybe you prefer a more classic gold shoe. No problem, grab these and you'll still look just as stellar.
Silver
---
Silver goes a long way for any kind of attire. It's a classy and chic color that adds a special sparkle to any look.
Glam up with silver pumps. They're classic and fun at the same time.
Opt for these silver stunners with floral appliqué details if you're feeling more adventurous this season.
Don't think you'll survive all night in heels? Worry not, these lovely silver flats will keep you looking chic and feeling comfy.
These eye-catching heels are just to pretty to ignore. See the vine-like details on the heel? They add a subtle statement to any look.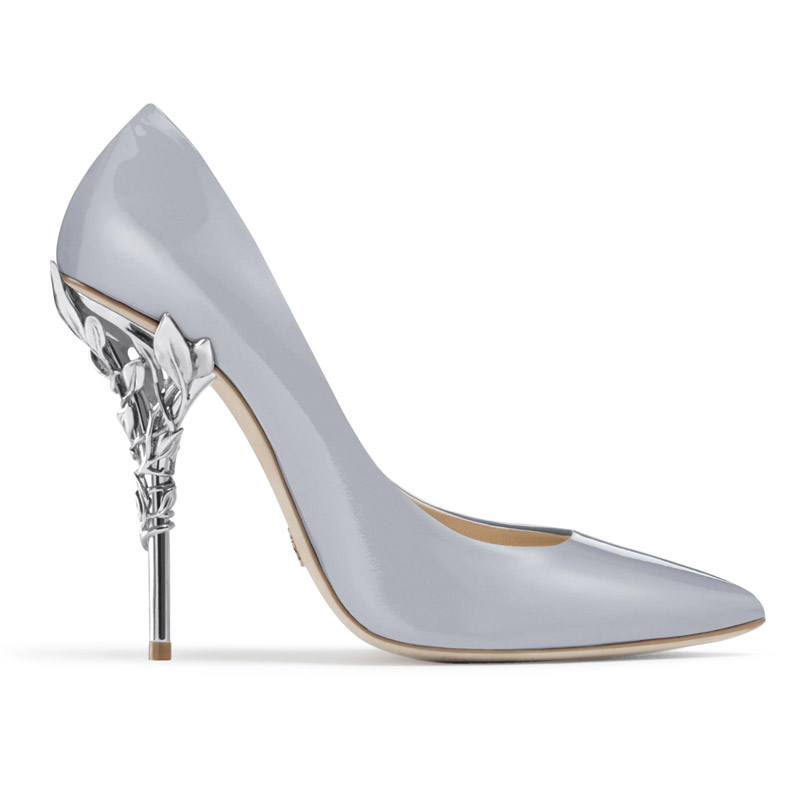 Did you see the recent Victoria's Secret fashion show? This shoe has VS angel written all over it!
What about a dainty look this Christmas season? Grace every ball with these clear pumps and feel like a princess!
Neutrals
---
Neutral tones–my personal favorites–are a primary need for every woman. It's a color that exudes class and elegance no matter what its paired with. If you still don't have this color in your closet, you might want to get a pair now.
You can't go wrong this these white shoes. The color, fabric and detail are winning combinations for a night out with the girls.
Strappy sandals with embellishments are a must this season! We're sure these shoes will be the life of the party.
If you like embellishments but want a more subdued look, check out these shoes. They have just the right amount of bling for any kind of gathering.
Low heels are good choices if you're going to be dancing he night away. Take these blush shoes along. The heel height is perfect and the crystals on them are too gorgeous!
These rose gold sandals are a MUST during the Holidays. You can't go wrong with this sexy pair of sandals with delicate, crystal-clad straps!
Finally, don't scrimp on glitter this season. It's your time to shine and so get yourself sparkling shoes to celebrate the best time of the year!
What are you waiting for? Get some of these babies into your closet A.S.A.P. and let the festivities begin!