Hi brides, if you're still stressing on what shoes to wear on your Big Day, we've got the perfect article for you today. Come on over 'cause we've rounded up 11 classy pairs of shoes that you'll definitely want to wear when you walk down that aisle.
(1) Of course you can never go wrong with classic pumps. It's the ultimate wedding shoe peg. You can play it up a bit by getting a pair with added details, like this one!
[From Harmonious Bliss / Photo by Isa Photography]
(2) Make a statement with bejewelled heels! Yes, your feet will love walking down the aisle with all that bling and I'm sure you will too.
[From Luxe Shanghai Mansion Wedding / Photo by Jada Poon Photography]
(3) Strappy heels are always so sexy! Look at these silver beauties. Can you imagine how those straps will gracefully wrap around your ankles?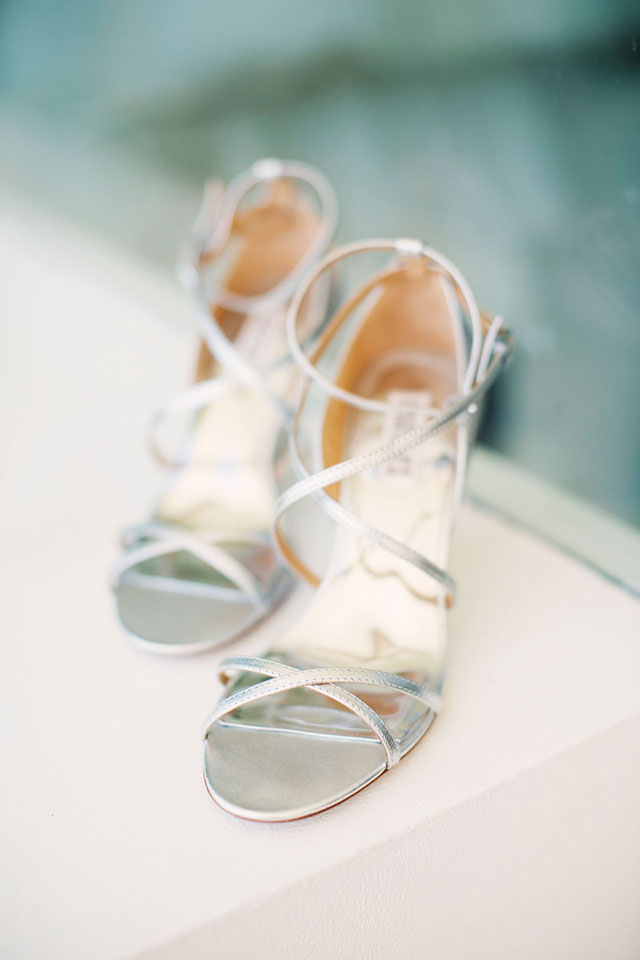 [ From Island Intimacy / Photo by Erika Gerdemark]
(4) Just 'cause it's a wedding, it doesn't mean you can't have some fun with your choice of shoes. Add subtle fun to classic shoes by picking a pair with colored soles. We just adore the red soles of these shoes!
[ From Fanciful Delight / Photo by Hilary Chan Photography]
(5) What about having these big, bold bows on your feet? Aren't they so fab? This is one fun way to walk down the aisle!
[From Inspiration Board: Steam Fog and Gold]
(6) We also love the classic peep-toe design that always brings elegance to any bridal ensemble. It's a perfect way to keep your footwear simple and stylish at the same time. It will also allow your toes to breathe throughout the whole night.
[From Magnificent Irish Castle Wedding / Photo by Brosnan Photographic]
(7) Go for glam with intricate straps and shimmery stones on your feet. You'll not only look and feel like a star, we're sure you'll strut down the aisle in style.
[From Romantic Grecian Escape / Photo by Roberta Facchini]
(8) These gorgeous babies are undeniably #goldgoals! They're cut-out classic, but have so much character too.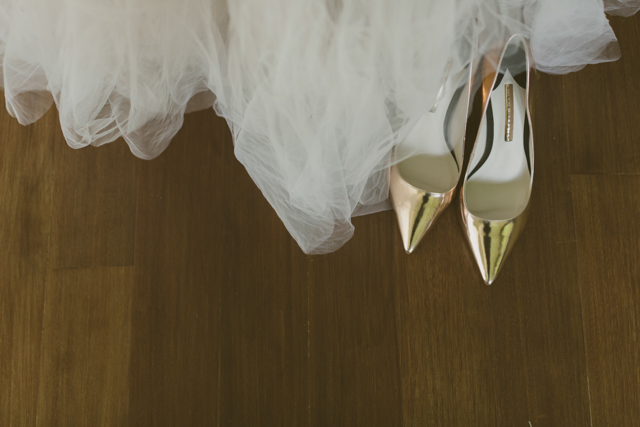 [From Jungle Serenade / Photo by Jonas Peterson]
(9) If you're more into simple styles for your wedding shoes, nudes and neutrals are safe choices that are still just as stylish. Look at this perfect pair. Isn't it so chic?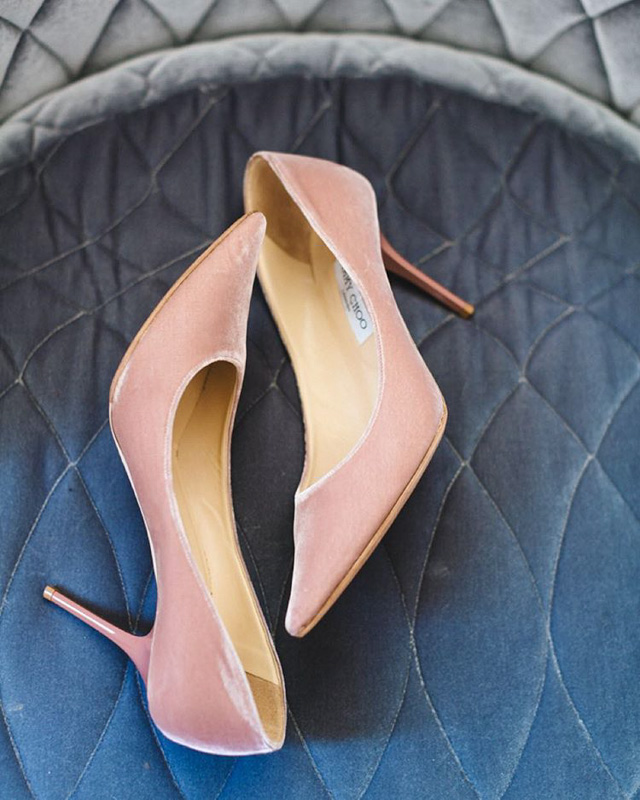 [From Inspiration Board: Rose Quartz and Serenity]
(10) Add some color to your overall look. Look at these blue babies, aren't they just so pretty? We're sure some color will work wonders on you!
[From Irresistible Romance / Photo by French Grey Photography]
(11) Finally, let's not forget that red is a fan favorite. This ravishing red pair of heels spell sophistication all over them! Don't be confined to the usual and the safe, if red is your favorite, we say go for it.
[From Ravishing Romance / Photo by MC Photography]
This ends today's shoe crazy article. We hope this feature helps you get an idea of what kind of shoes you want to wear on your wedding day. We're sure that as soon as you fit THE ONE, you'll know it instantly! Good luck and have fun searching for the perfect pair.