Wedding planning is no walk in the park. Long to-do lists, a confused state of mind, and so many little details you overlooked in the beginning of planning your wedding are now coming to haunt you. Is this you right now?
Then loves, you've come to the right place. Read on for some ways on how you can cut down on the stress and even sneak some R&R while planning your wedding. You can thank us later!
1. Every once in a while, drop everything.
Okay, we don't mean that you shouldn't attend a meeting you committed to or just flake out on your pending responsibilities. It's just good to take a break! Pause and reevaluate everything you've done so far, and pat yourself on the back for a job well done. Read: Go get a massage or whatever recreational activity it is you enjoy. You deserve it.
2. You can definitely ask for help.
[Photo: Erika Gerdemark]
You're not supposed to be in this alone, brides! You have a hubby-to-be whom you'll be spending your life with who can help, and family friends whom you shouldn't be shy to ask for help. Some of them may even offer on their own accord–go ahead and accept that helping hand!
3. Make your (and your husband's) happiness the priority.
You're getting married to celebrate your union with the love of your life. If you want to D.I.Y. some elements or wear a pink wedding gown, then do it! You won't be able to please everyone, and people will always have an opinion. Learn how to filter the ones that make sense, and try your best to not compare your wedding to anyone else's.
4. Book professional wedding vendors.
This will save you a lot of time worrying whether or not things will go well at your wedding. Fewer people and elements to worry about mean less stuff to think about (and stress about)! And once you've booked them, trust them.
5. Go back to the reason why you're doing all of this: Your main man.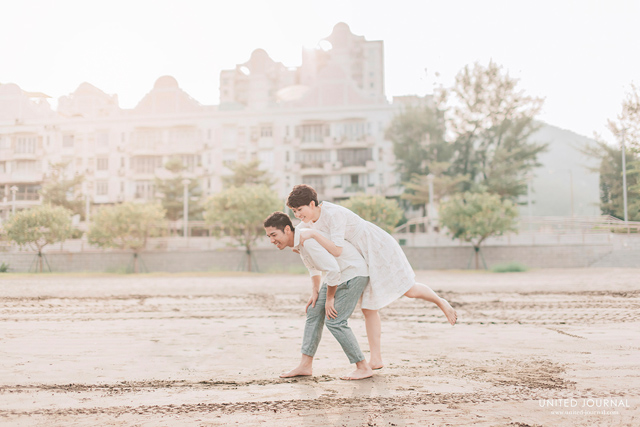 [Photo: United Journal]
You'll be surprised at how much date night can improve your mood! Don't lose yourself in the hullabaloo of the wedding planning process.
Don't worry too much! You can do it, you strong, beautiful bride! Change your wedding planning mood from the first photo, to this one!