As soon as you get engaged and start wedding planning, the first item in your to-do list is to choose a date and a wedding venue. Of course, the idea of having a destination wedding always comes to mind at this point. Here at Bride and Breakfast, we're no strangers to destination weddings with breathtaking views. Wouldn't it be a dream to fly off and tie the knot in an exotic island or in the European countryside? Before you make a decision, here's something to help you. We've listed the pros and cons of having a destination wedding. Read each carefully and hopefully after, you will know if a destination wedding is right for you!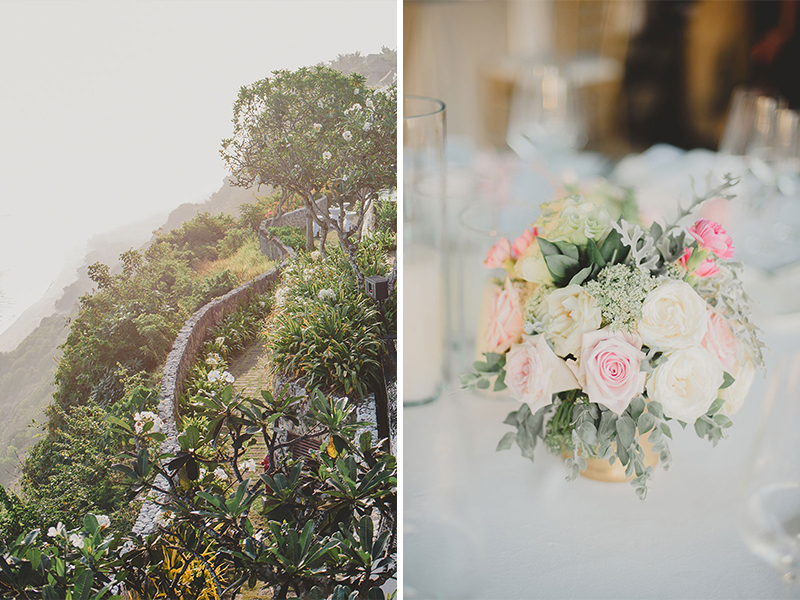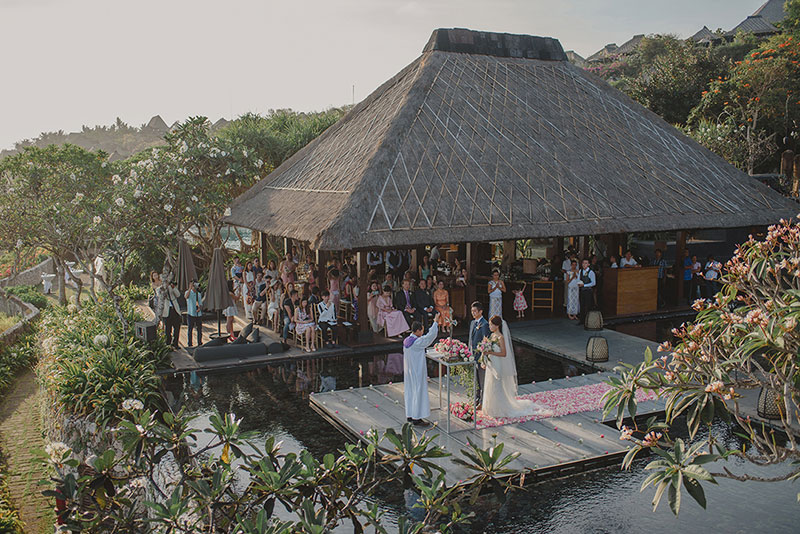 [From: A Breathtaking Bush Wedding at the Bvlgari Resort in Bali / Photos: Terralogical]
ADVANTAGES
When planning a destination wedding, the choices are endless–you have the whole world to choose from! That means, you have many locations and many options for your dream wedding.
Many destination wedding venues offer complete packages with a full-time coordinator. With this arrangement, you will already have a single point person to help you with all the details. This planner will arrange everything for you in your wedding location. Indeed, this is a stress-free arrangement as you will just need to coordinate with one person versus having to manage all the suppliers on your own.
You don't need a lot of decoration if the wedding location is already breathtaking. Here's where you can really make an impact–the view. Choosing a destination with a view like no other will already set the tone for your wedding. You can save on decor and just let the scenery work its wonders on your Big Day.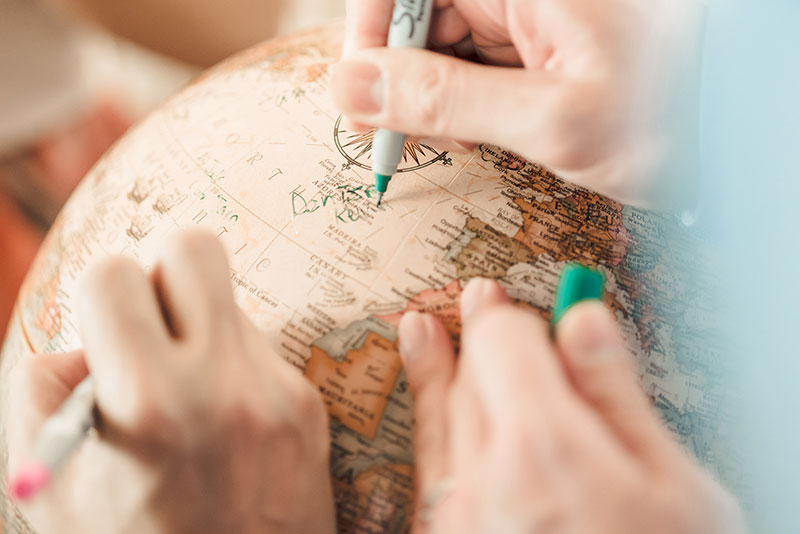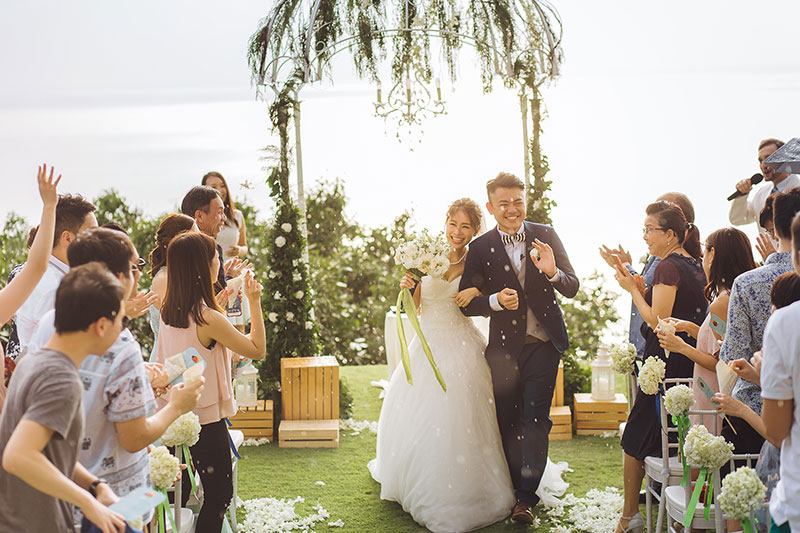 [From: An All-White Outdoor Wedding in Phuket / Photos: Wedding Boutique Phuket]
Destination weddings usually result in a smaller guest list. Having fewer guests means you will also spend less on the reception banquet cost.
Having fewer guests also allows you to spend more quality time everyone. The whole celebration becomes more intimate as well.
Destination weddings serve as a relaxing break from the city! It's also like a big family vacation, especially if everyone decides to stay a little longer to enjoy the place.
When you have a destination wedding, you can already opt to have your honeymoon there. Venues usually offer honeymoon options at good rates as part of the wedding package. Why not take advantage of this deal and make the most of your stay?
[From: A Romantic Rustic Garden Wedding in Tuscany / Photos: Mary Ann Art & Photography]
DISADVANTAGES
Planning a destination wedding also also has it cons especially if since you're not exactly in the area and you are not familiar with the place. You can't visit all the sites and meet all vendors. You also have less control. You'll really have to place your trust in your coordinator.
Possible misunderstandings may happen through long distance communications with your planner. Extra patience from both ends will be important so that everything comes together smoothly.
Legal requirements might be different in that area so be sure you check the process and documents necessary of getting married elsewhere.
Because destination weddings are far away, many guests may not be able to attend due to travel costs and schedule availability (they will need to set aside more than one day for a destination wedding). For the same reason, destination weddings can also feel more burdensome and inconvenient for guests.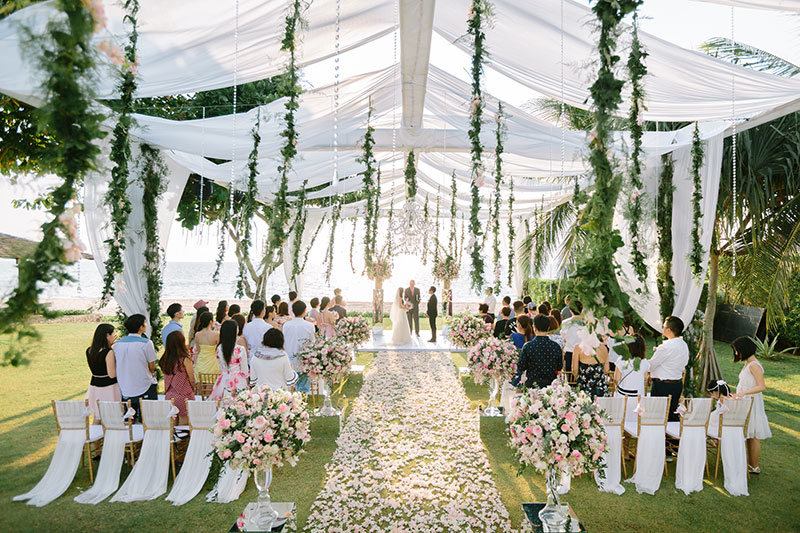 [From: A Breathtaking Entanglement / Photos: Darin Images]
You have to consider weather conditions for a destination wedding. This will affect your wedding date, too–you don't want to get married during the coldest time of the year in that location, or the hottest! You also have to make sure to check forecasts and remind your guests about it so they come in the proper attire.
Some wedding traditions may not be possible anymore if you have a destination wedding for several reasons. For instance, some important family members may not be able to come, or some activities may not be logistically possible. If you're still keen on having certain traditions, make sure to check with the venue or your coordination for other possible alternatives.
Since guests are spending more to go to your destination wedding, their presence is usually already their gift. If not, what they will give is less in value as compared to if your wedding were in a local location.
Some couples still prefer to hire local vendors for their destination wedding. If you choose to bring local vendors to your destination wedding, be prepared to pay additional out-of-town fees and travel and accommodation fees as well.
[From: Our First Sunset / Photos: Victor Lui Photography]
Like in all things, having a destination wedding has it's upside and downside. What matters is that you're okay with these and you're determined to make it happen!