We commonly talk about Chinese wedding traditions, so today, we've decided to acquaint you with other fascinating wedding traditions from all over the world. This interesting read will give you a glimpse of what weddings are like in other parts of the globe. Read more now to appreciate how other cultures value love and marriage.
(1) Norway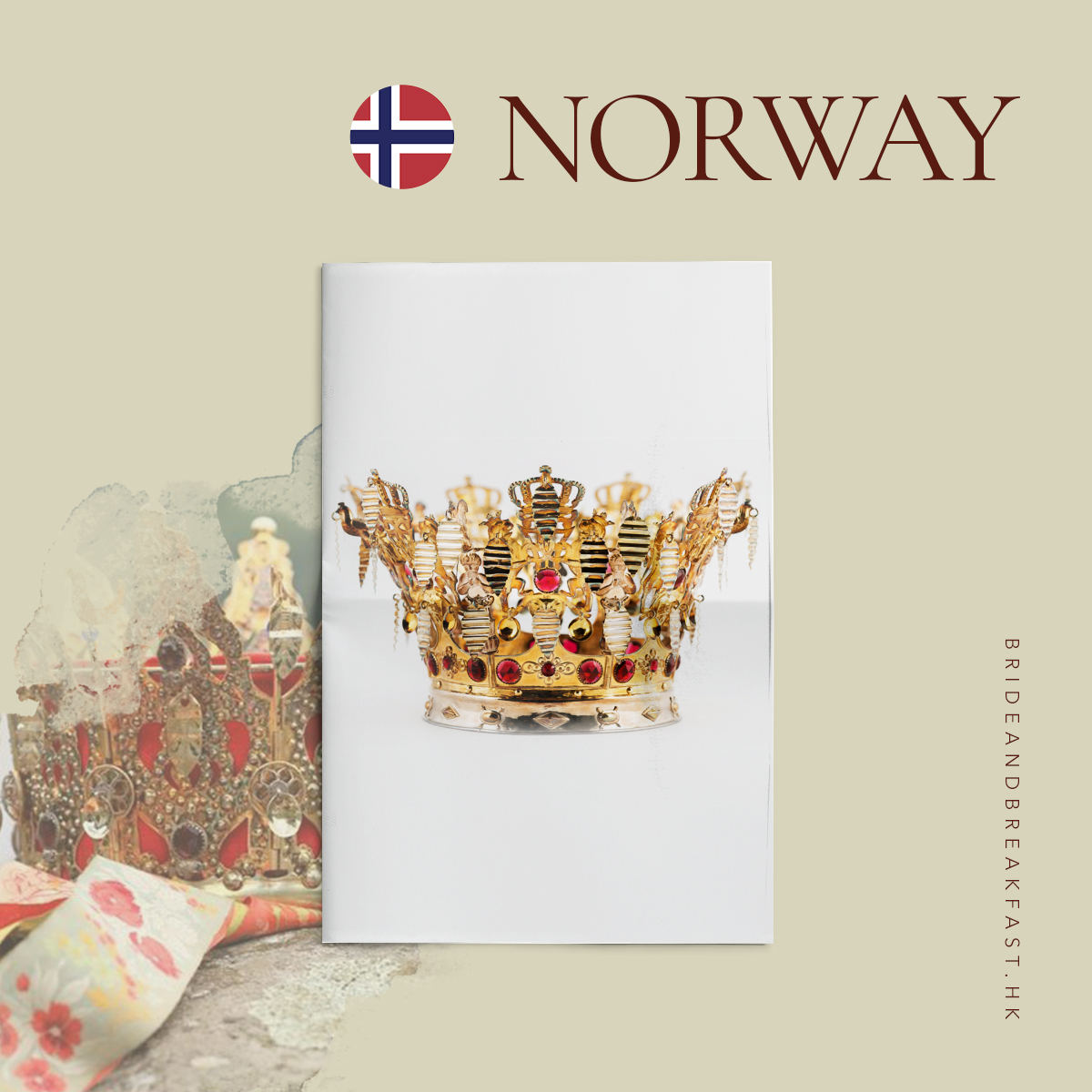 [Photo: Pinterest, Wings of Whimsy]
One of the traditions in Norway is for brides to wear a gold or silver crown with tiny charms. The charms' tinkling sounds ward off evil spirits that may harm the union.
(2) Greece
In Greek weddings, the groomsmen literally groom the groom! To be specific, the best man shaves the groom's face.
(3) Armenia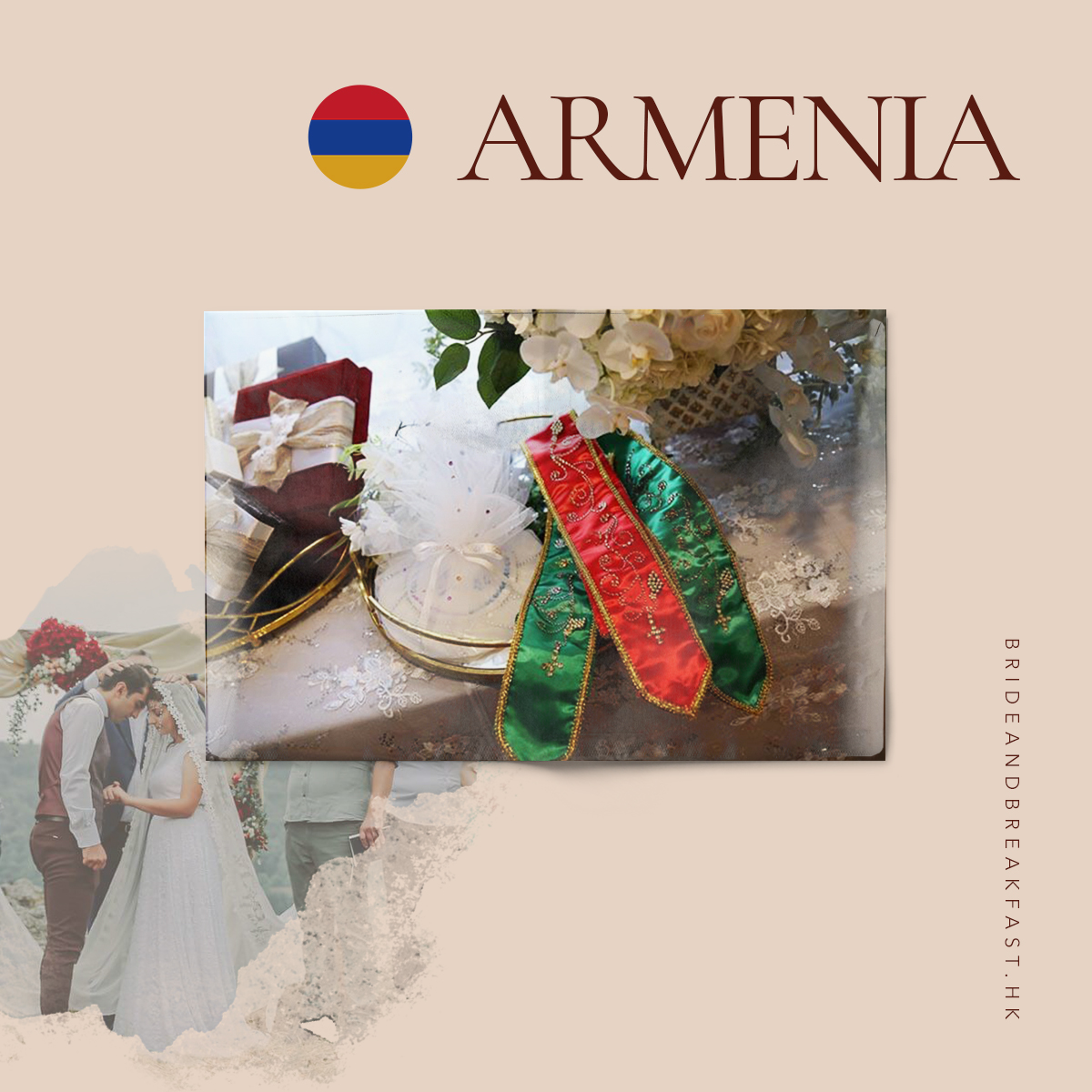 [Photo: Armenia Discovery]
Over at Armenia, they have a different way of keeping evil spirits away. When the newly-weds enter the reception, they have to break a plate for good luck then balance lavash bread on their shoulders to counter evil spirits and eat spoonfuls of honey to symbolize happiness.
(4) Philippines
During the reception in the Philippines, it was widely customary for the couple to release a pair of white doves–one male, and the other female–as a symbol of the harmonious life the newly-weds are about to start together.
(5) Mexico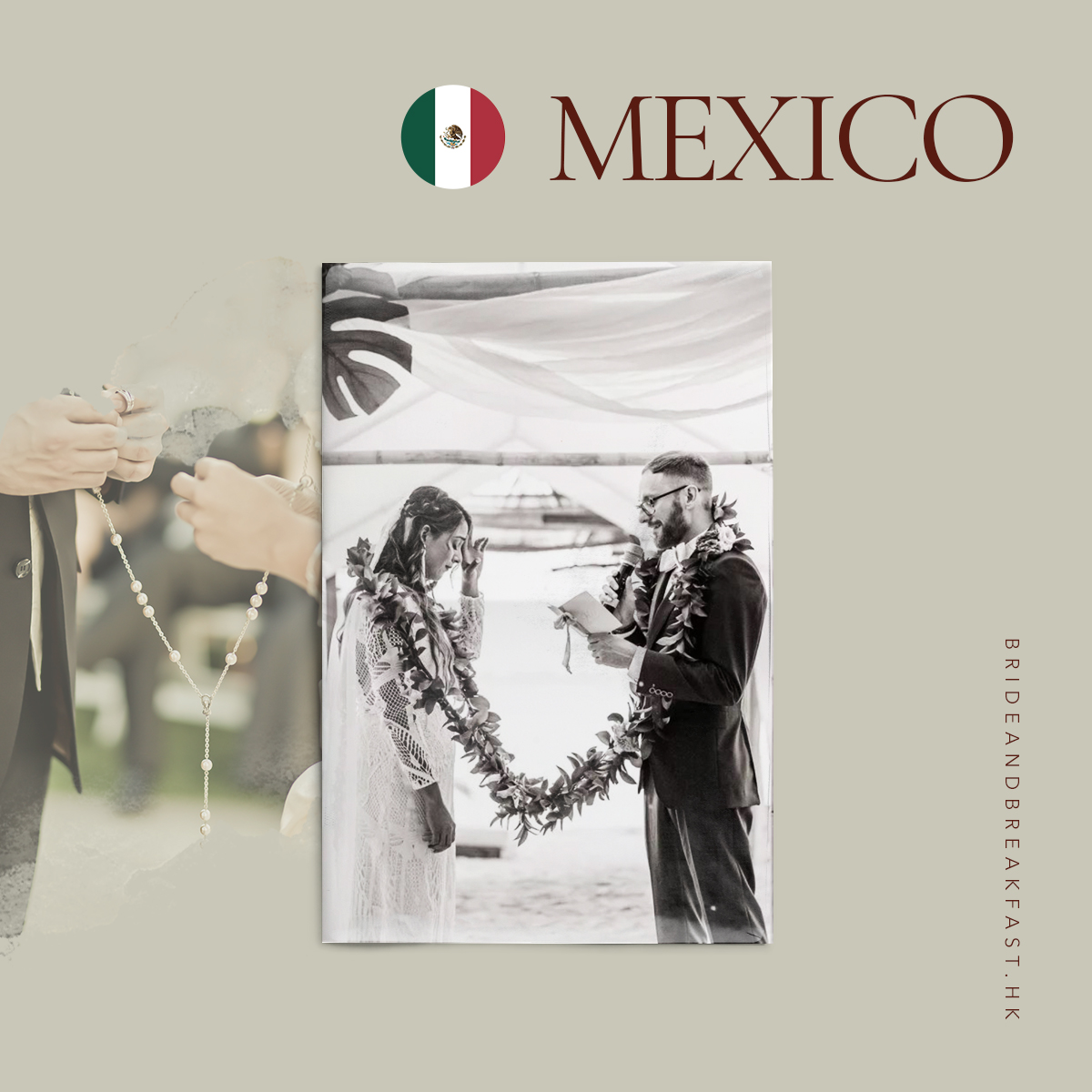 [Photo: Staphanie Brauer from Brides, Pinterest]
When couples say their vows in Mexico, a "lazo", or lasso, which is a figure eight made from rosary beads and flowers is draped over the couple. The figure eight is an infinity symbol, and "el lazo" represents the couple's union, reinforcing the hopes for a lasting marriage.
(6) Congo
Weddings are usually full of laughter, right? Not in Congo. Couples need to keep their emotions in check. They're not allowed to smile during the wedding because in their culture, it means you're not serious about the marriage.
(7) Fiji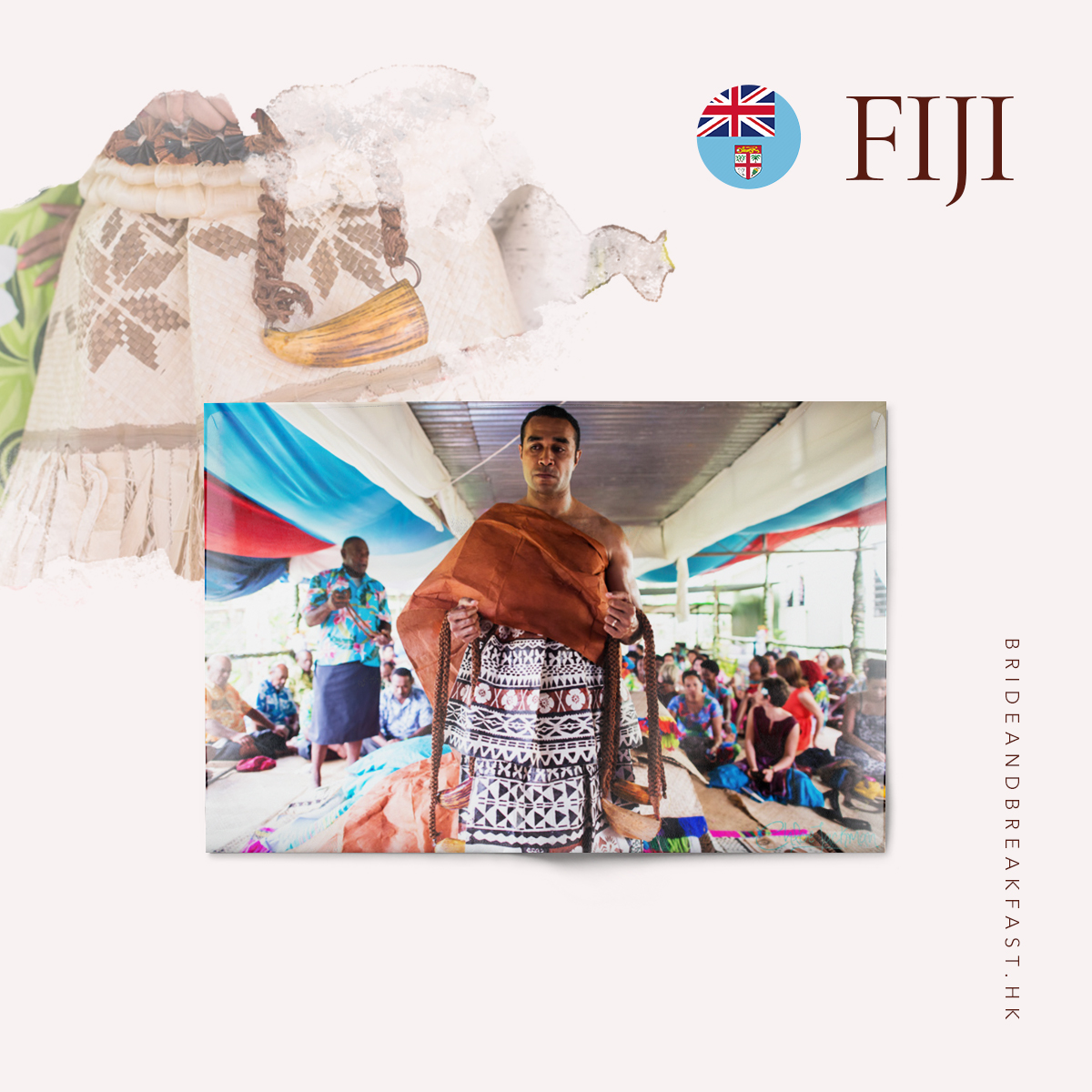 [Photo: Chloe Jackman]
How does a father know a man is worthy of his daughter's hand in marriage? In Fiji, when asking a woman's hand in marriage, a man needs to present a whales' tooth to her father.
(8) Guatemala
To ensure the couples prosper, Guatelaman tradition dictates that the groom's mother breaks a white ceramic bell filled with rice and flour. Smashing other things is also something the parents of the groom can do, too!
(9) Lebanon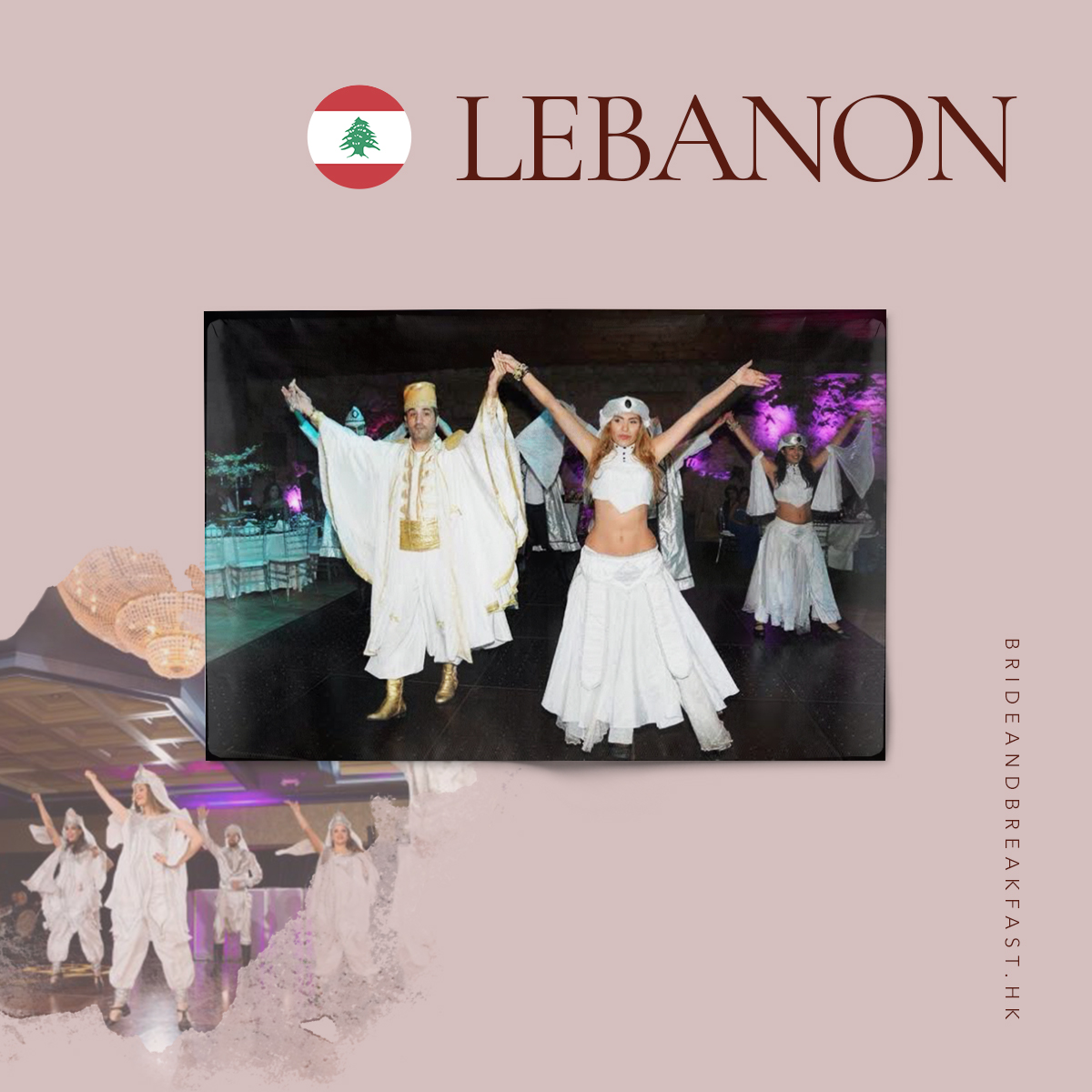 [Photo: Third World Living, Afrah Events US]
Are you used to partying after the formal wedding ceremony? It's the other way around in Lebanon. The wedding celebration, called "Zaffe" in Lebanon, starts with a lot of music, belly dancing, and shouting by the couple's friends and family. After a while everyone settles at the bride's home where the couple are showered with blessings. After all this, only then will the couple leave for the formal ceremony.
(10) Norway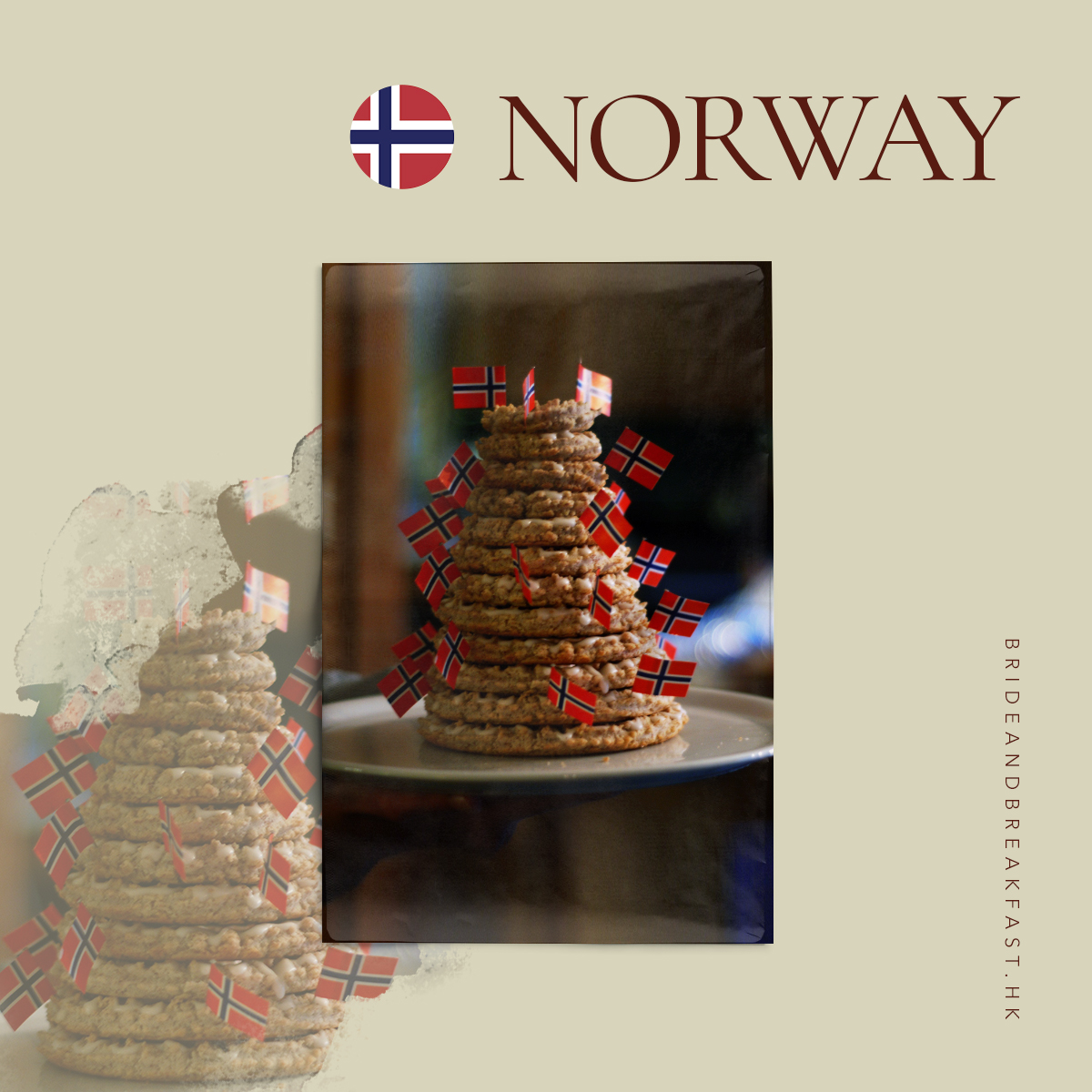 [Photo: The Spruce Eats]
Ditching the wedding cake was normal in Norway. In its place, the couple served a special kind of cake called a "kransekake". This is a towering cake made of iced almond cake rings with a wine bottle oftentimes placed in the hollow center.
(11) Czech
Similar to the Chinese tradition for the matrimonial bed–where a young boy bounces on it to increase fertility–Czech couples also practice putting a baby on their bed prior to the wedding to enhance their chances of having children.
(12) Niger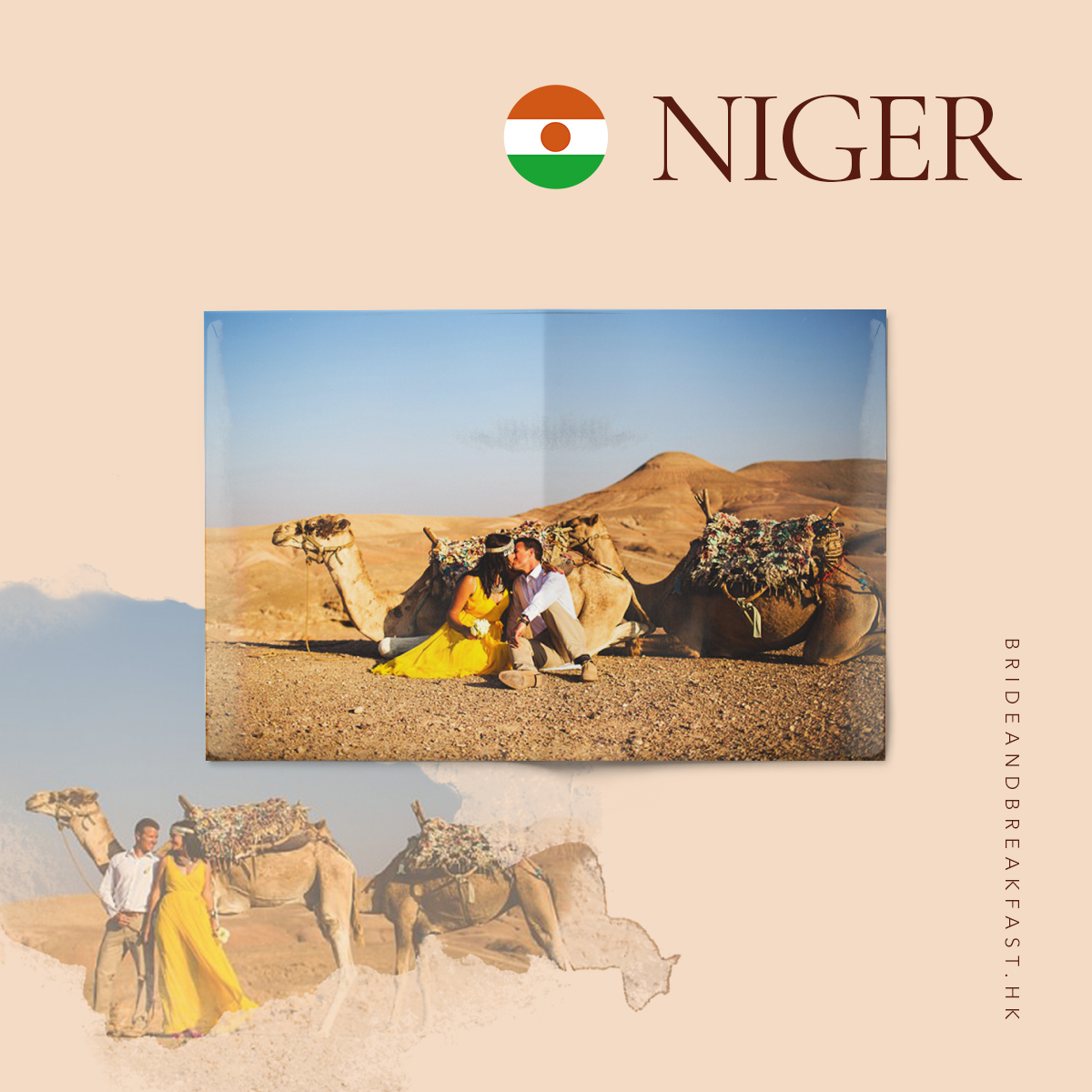 [Photo: S6 Photography, Boho Weddings]
Couples usually hit the dance floor at weddings, but in Niger a different performance takes place! A camel dance takes place at the desert accompanied by a rhythmic drum beat while all the guests are gathered around.
(13) Cuba
At Cuban weddings, any male who dances with the bride must pin money onto her dress. This was a way to help the couple pay for the wedding and the honeymoon.
(14) Germany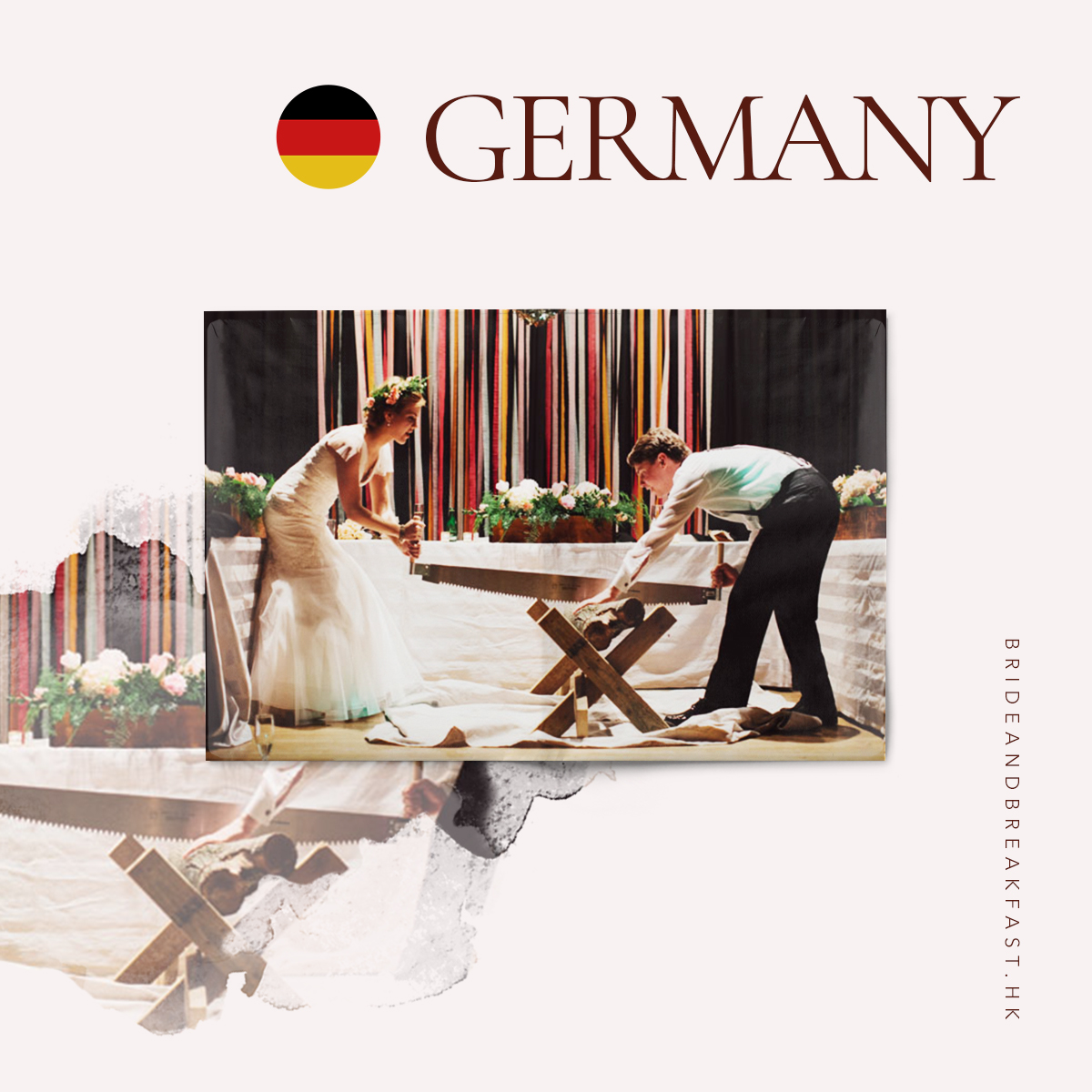 [Photo: Sarah Culver, Heart of NC Weddings]
Marriage is about teamwork, is it not? In Germany, the newly married couple are given a log and a saw which they must cut together. Doing this represents that they are committed to working together when faced with tough times in the future.
(15) Ireland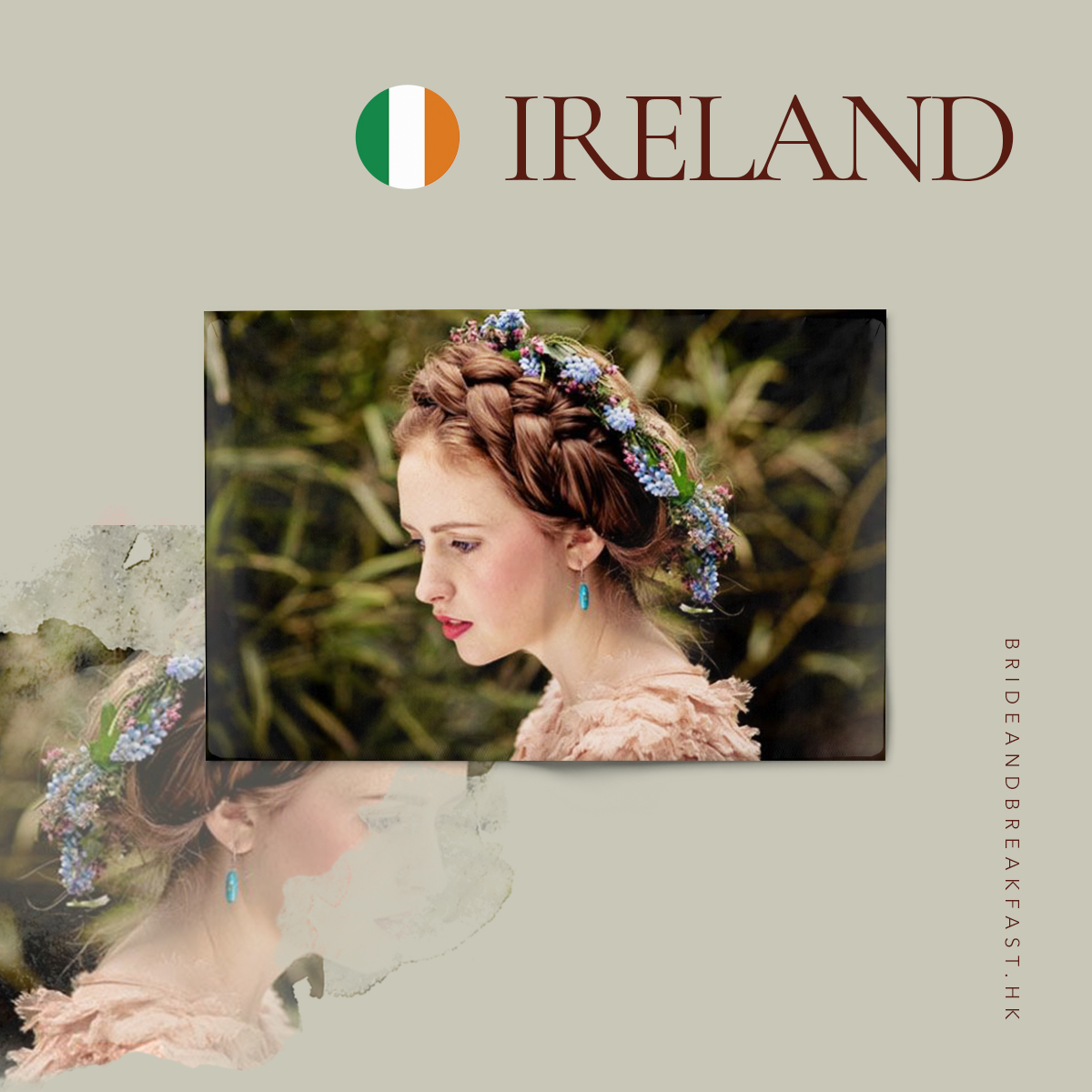 [Photo: The Daily Meal]
Flower crowns are popular wedding hair accessories today, but in Ireland, this has been a long-time tradition. Irish brides adorn their hair with lavender and wildflowers to symbolize luck and feminine power.