When you're on the hunt for your wedding day photographer, there are many things to consider. But one of the first things you will need to choose is the style of wedding photography you want. Yes, there are different kinds of wedding photography styles and choosing one can be confusing, especially if you don't know the difference between them.
If you're feeling clueless about the different wedding day photography styles, today's feature will give you the 101 on each style. By the end of this article, we hope you can already choose which wedding photography style best suits you. Here we go.
(1) Journalistic Photography
Also known as Photojournalism or Documentary-style Photography, this kind of wedding photography that focuses on capturing candid moments in an unobtrusive manners. Photos are less formal–no posing or group shots–and your photographer will steal valuable spontaneous moments from the background. From the word "journal", the goal of this type of photography is to tell a story in the most natural way possible.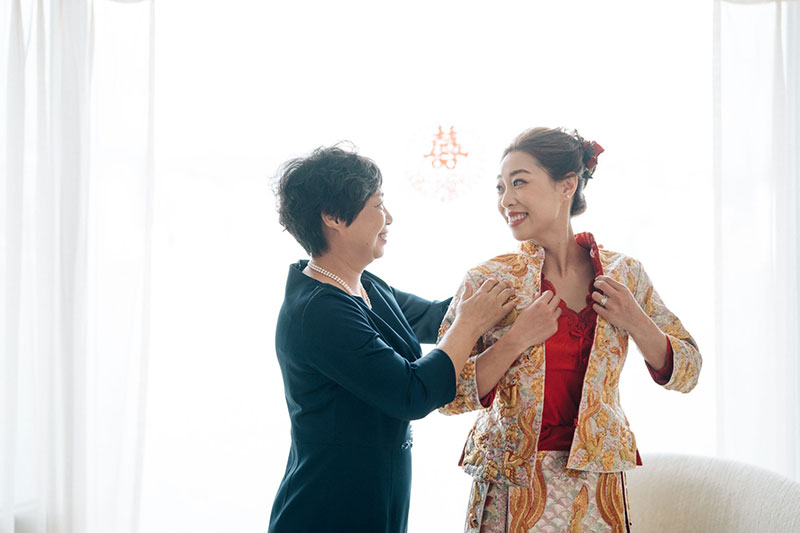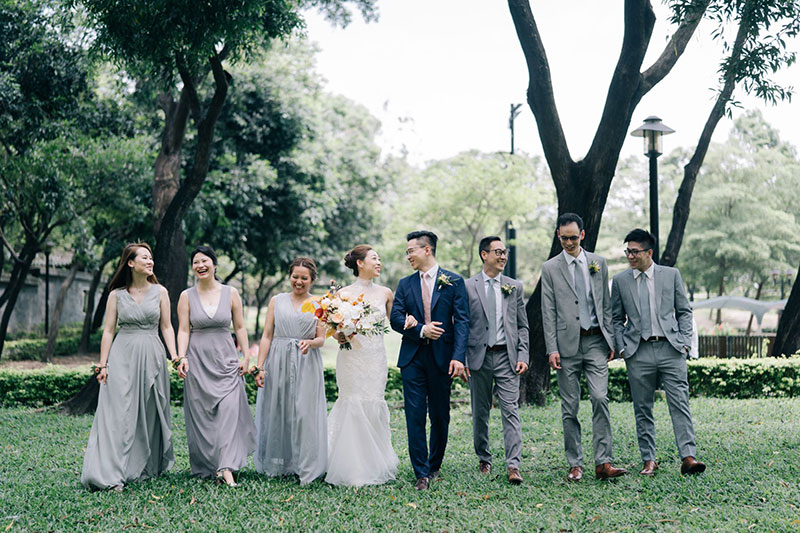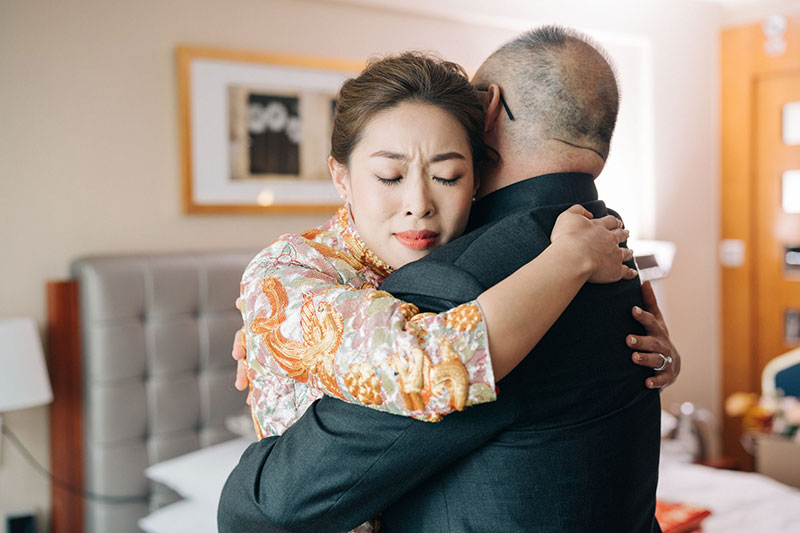 [From: This Bride Planned Two Weddings From Across the Globe and with a Tight Schedule / Photos: Derek Photography]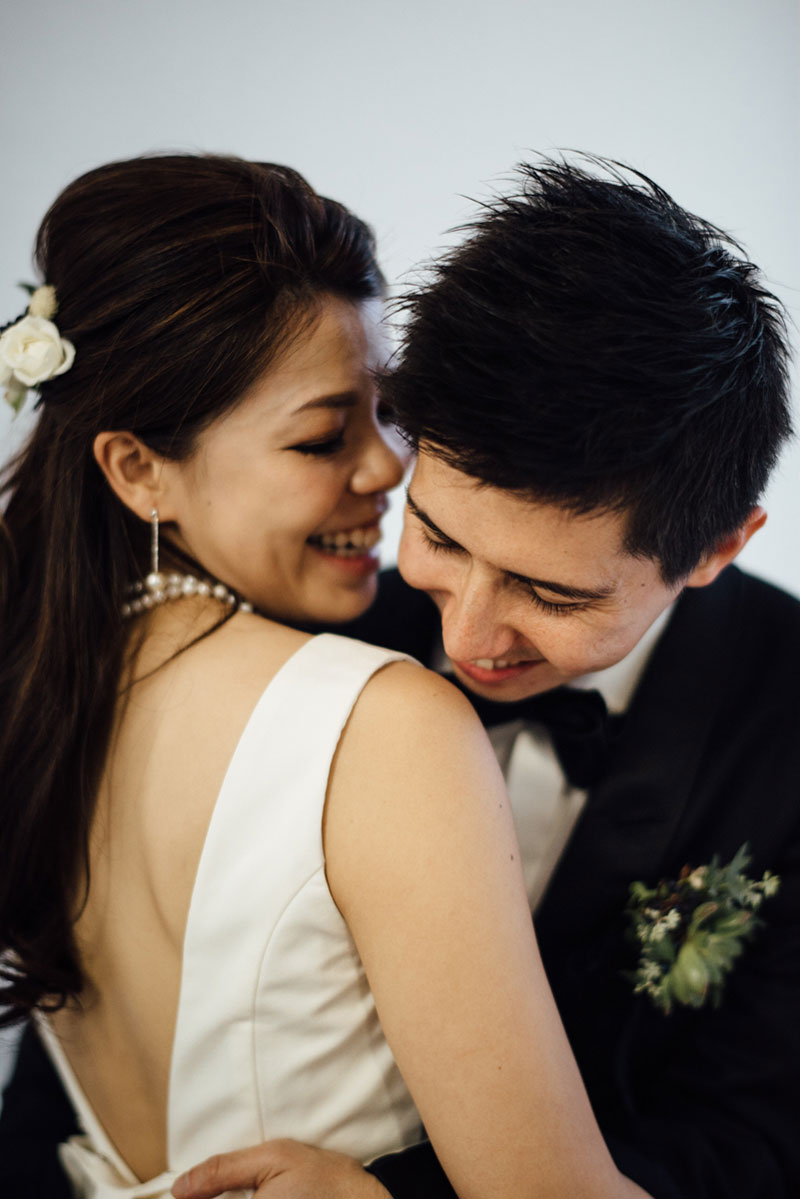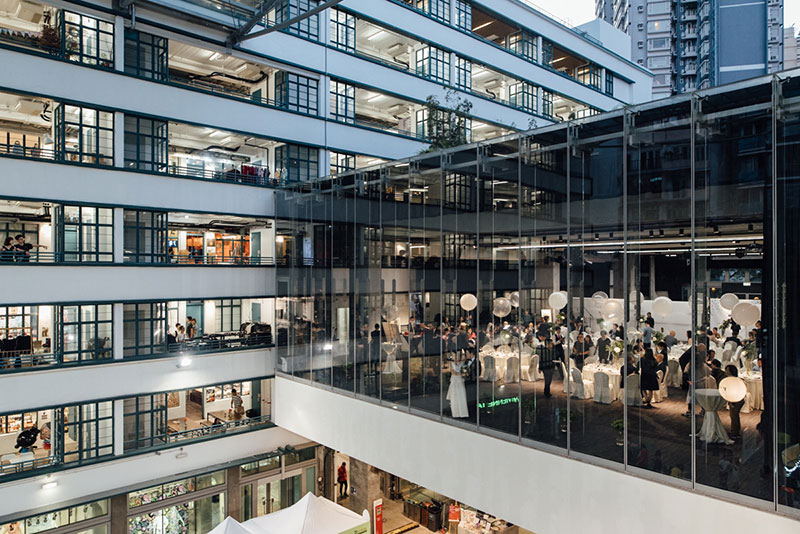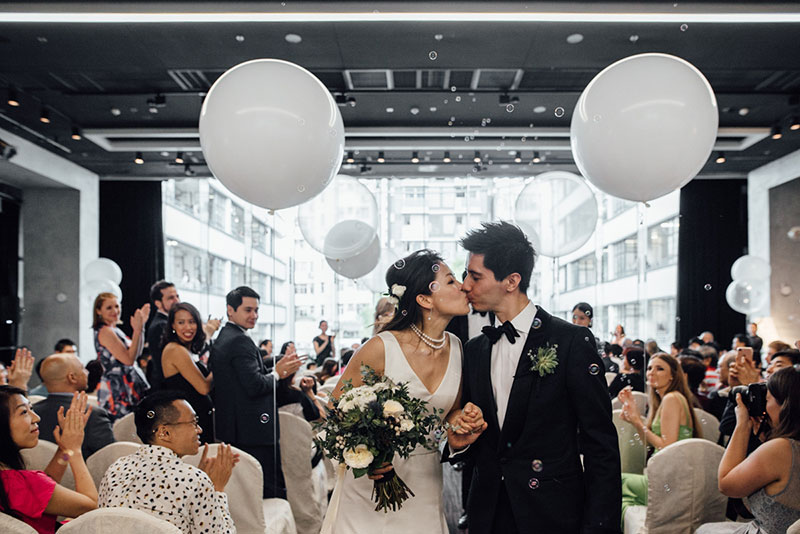 [From: This Couple Chose PMQ as Their Wedding Venue, and It was Extra Stunning! / Photos: Lauhaus.co]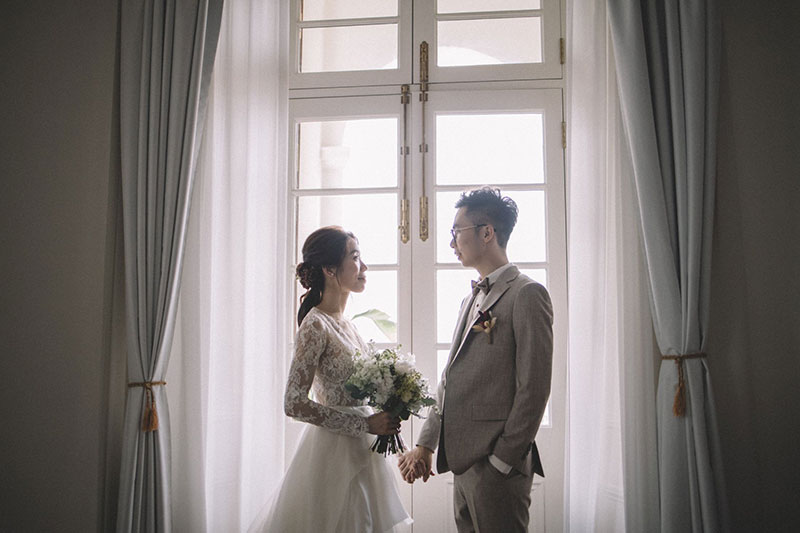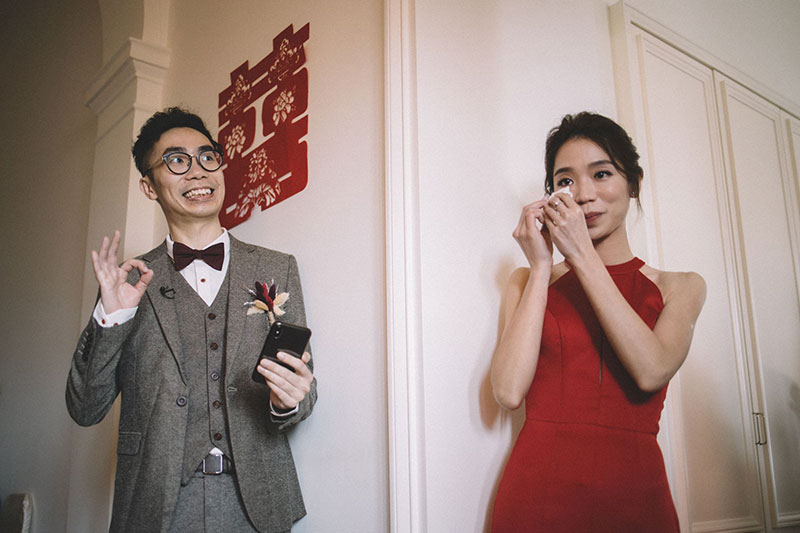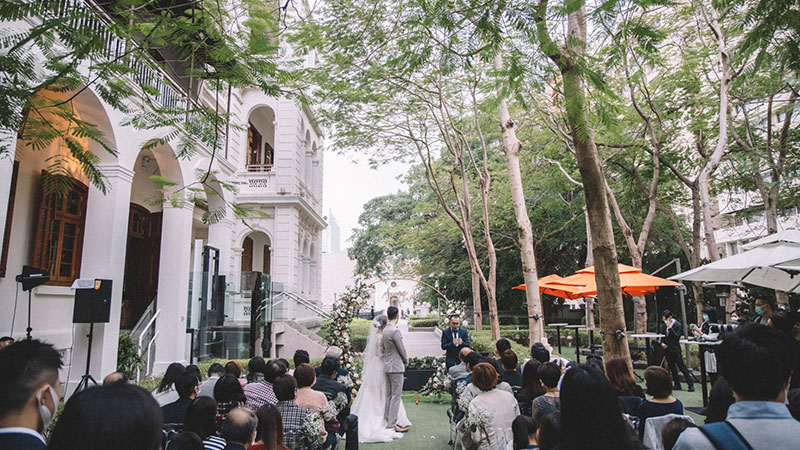 [From: Couple Shares How They Pulled Off an Intimate Wedding Amidst the COVID-19 Outbreak / Photos: Patrick Photography]
(2) Traditional Photography
If you're familiar with wedding photos that include posing and group shots, these photos fall under traditional wedding photography. Taking a more formal approach, Traditional Photography is more staged and you will see flash lights more often–your photographer will guide you on what to do–but also allows flexibility. This means that your photographer isn't confined to these shots. He or she will also take natural moments, like your walk down the aisle and your bouquet toss.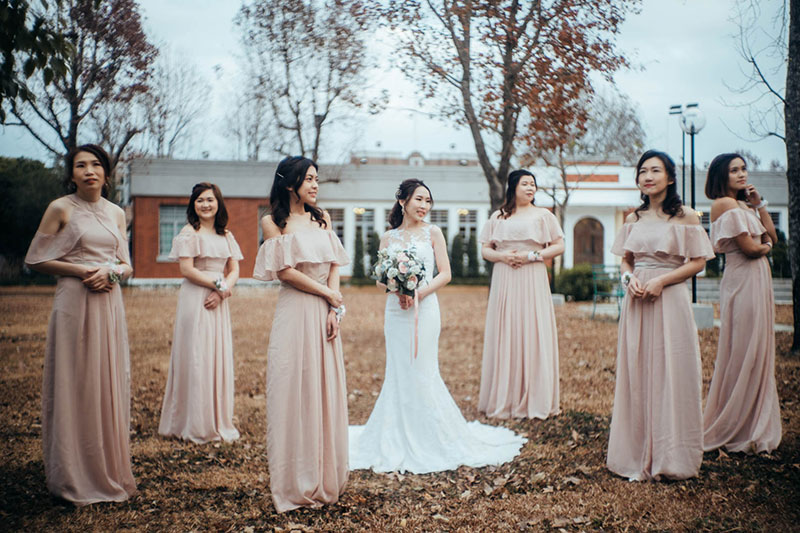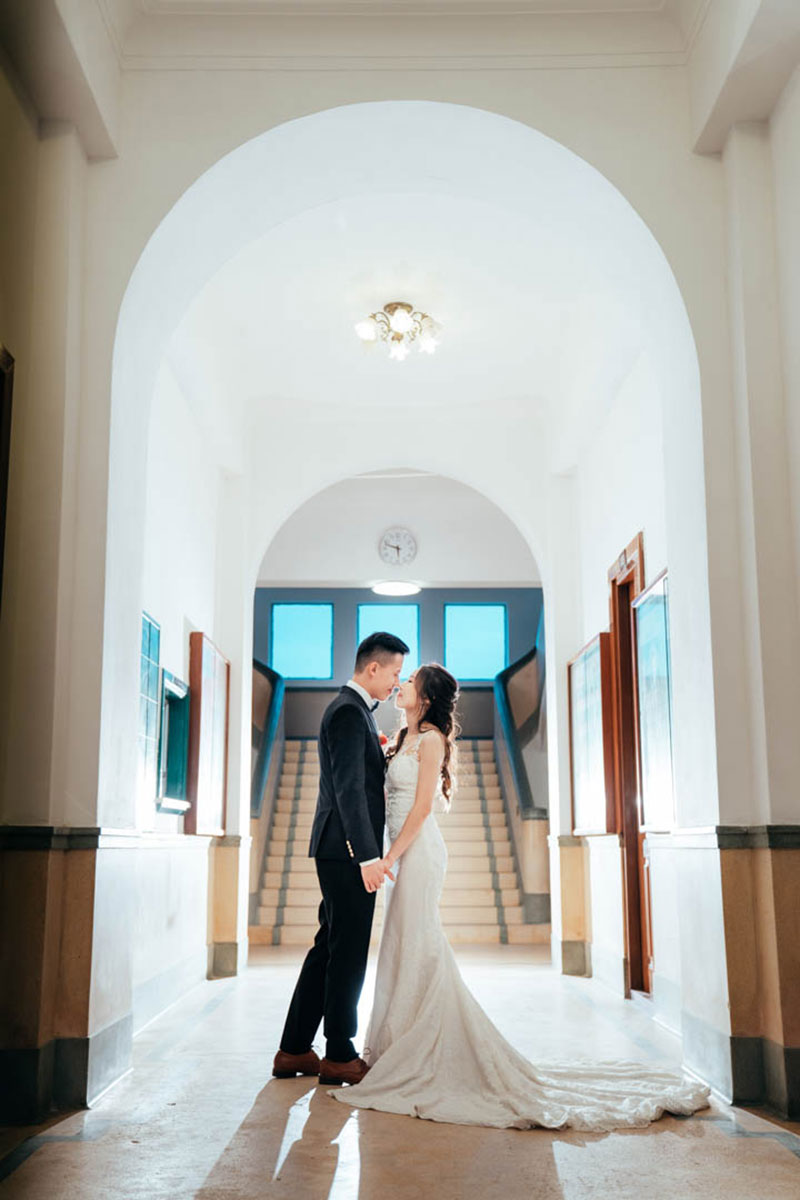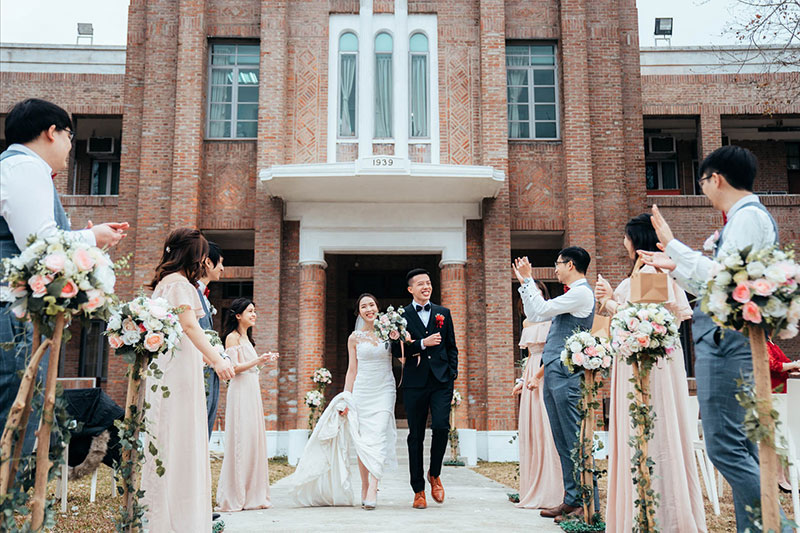 [From: This Charming Wedding Took Place at The Hong Kong Adventist College / Photos: Kel Li Art Gallery]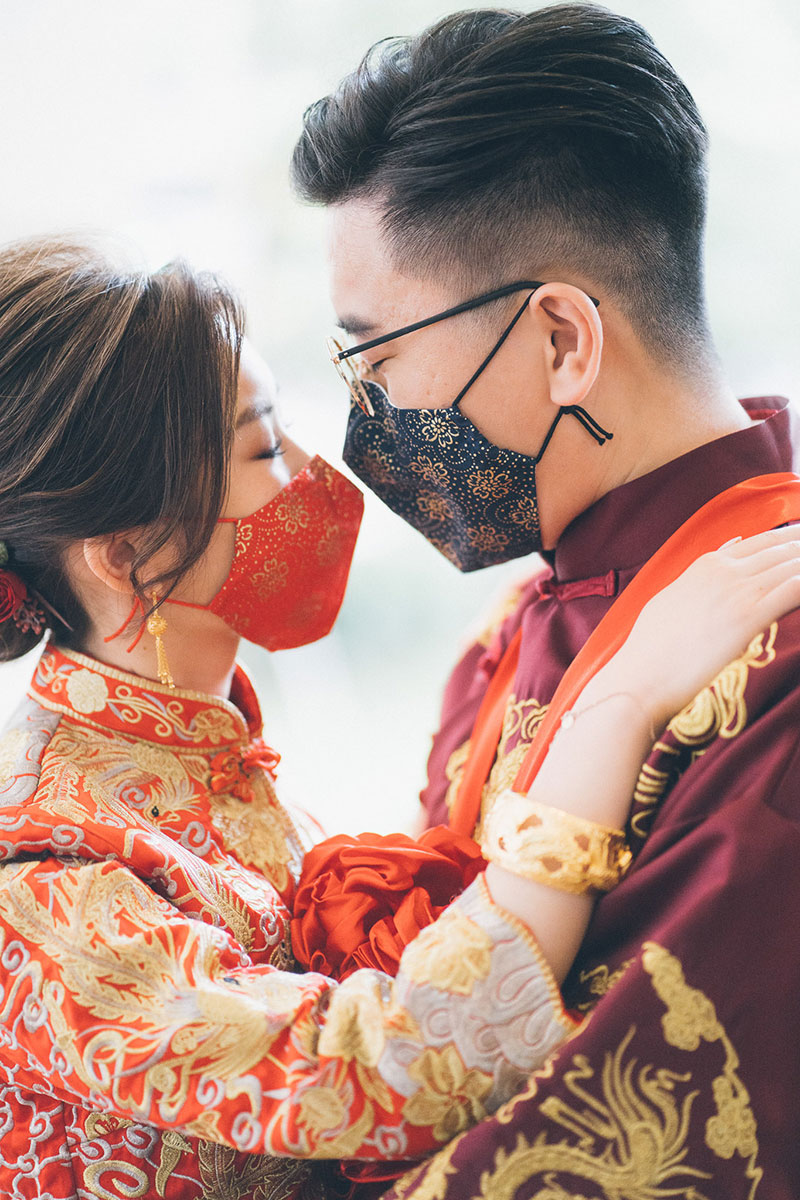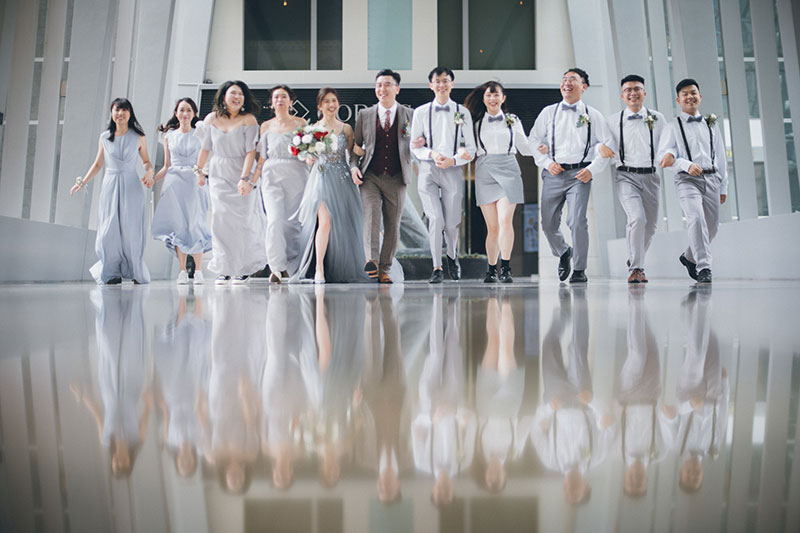 [From: This Couple Made Sure to Wear Masks That Complete Their Wedding Look / Photos: Redblue Creation]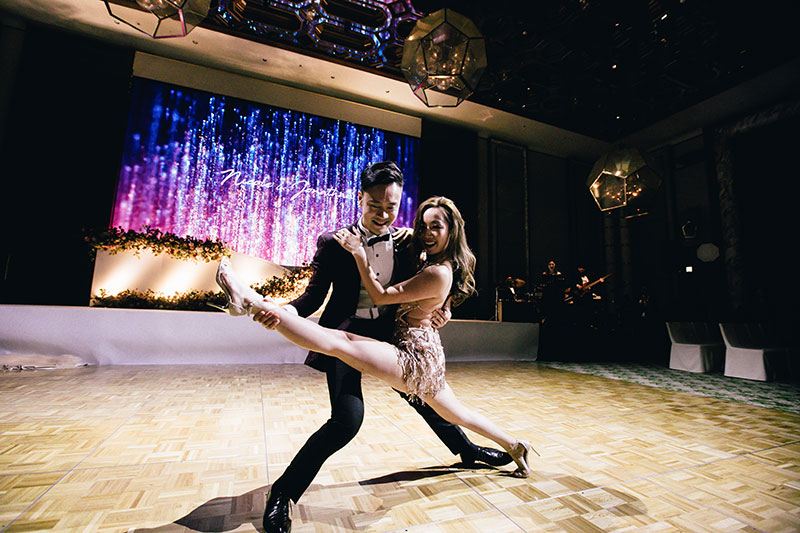 [From: Romantic Wedding at Rosewood with a Special Dance Number from the Bride and Groom / Photos: Billy Onair Photography]
(3) Fine Art Photography
A very popular wedding photography style in Hong Kong, what sets Fine Art Photography apart is composition and retouch of the photos–images are dreamy with very soft and natural lighting. The clean-looking images of this style of wedding photography go very well with the ethereal aura that weddings embody–no wonder it's a favorite among brides alike!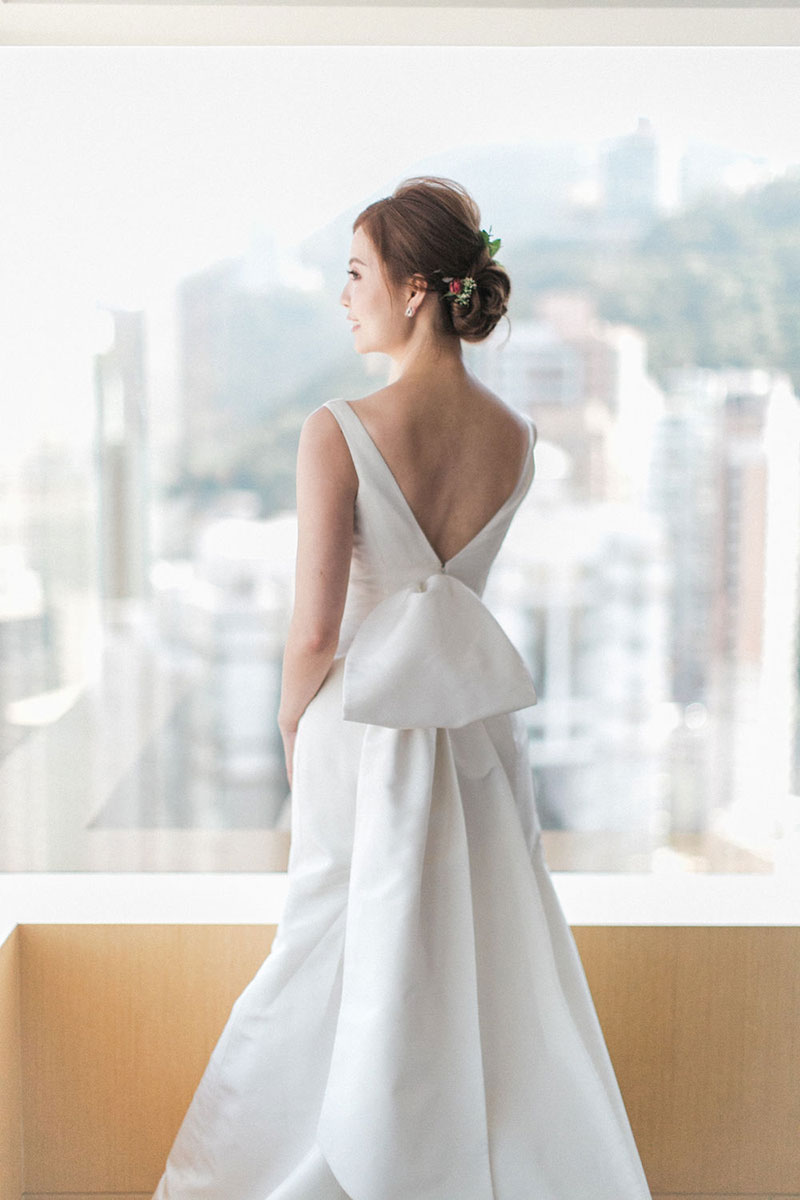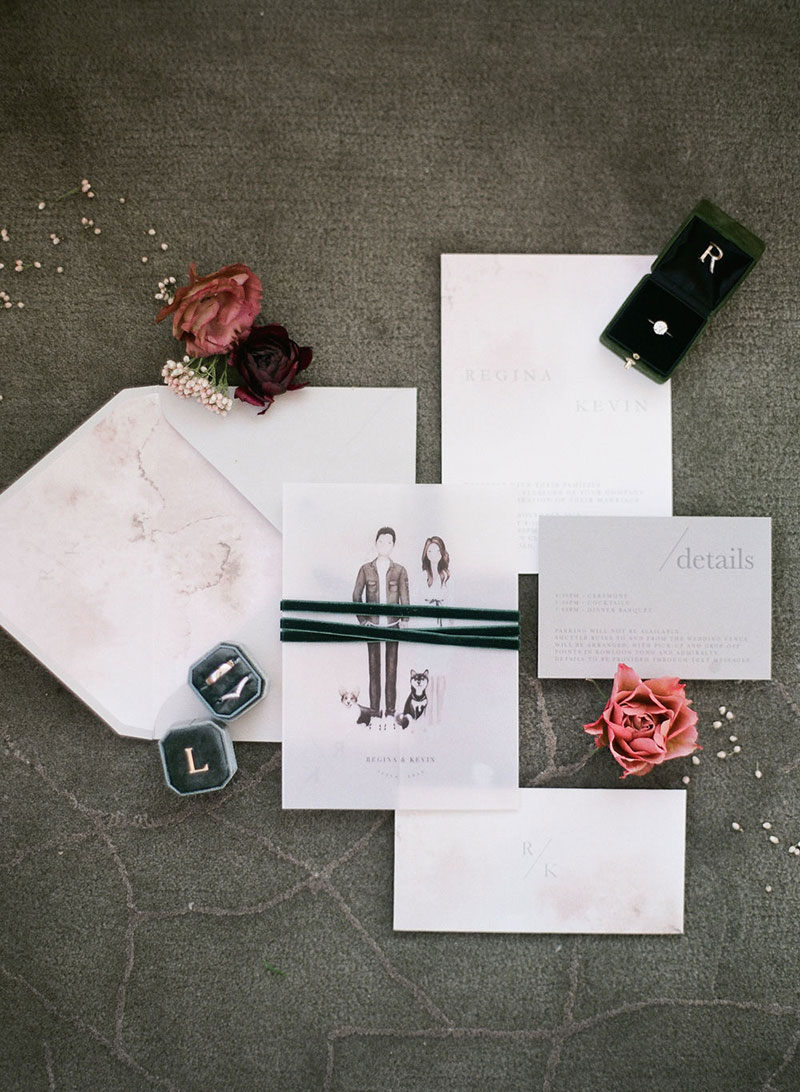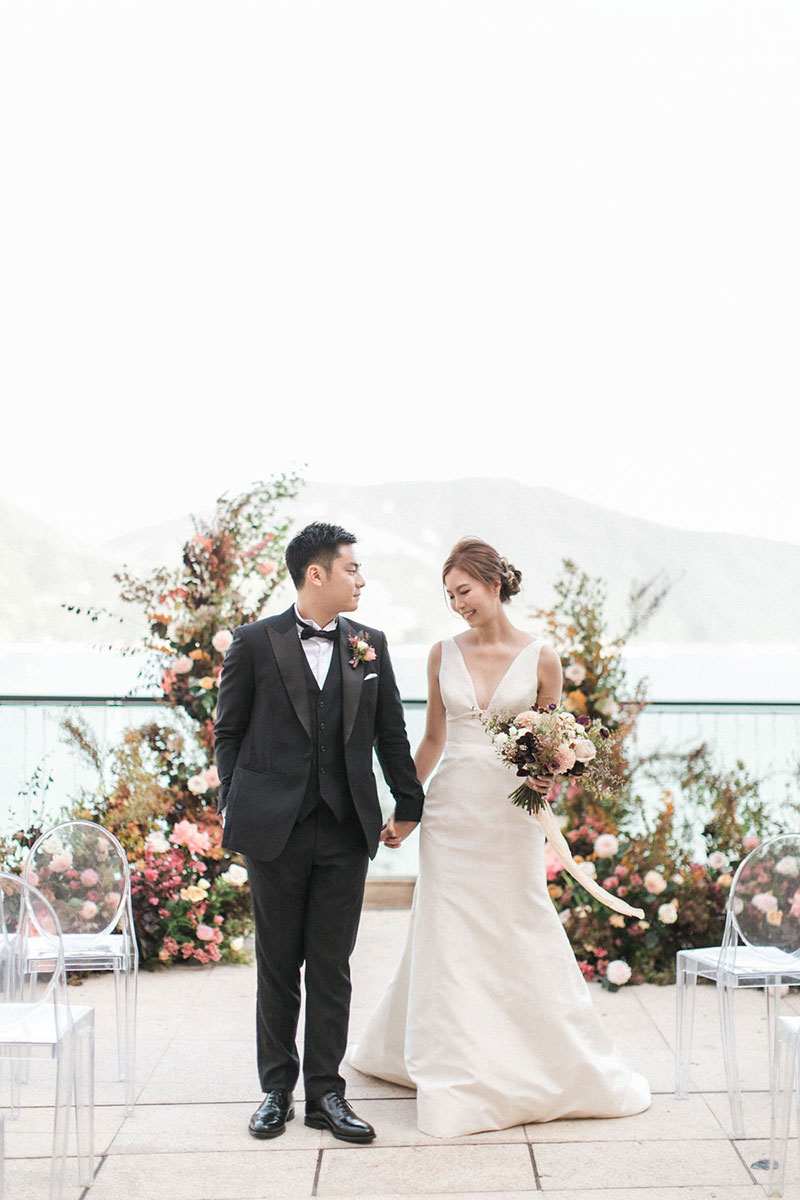 [From: This Teal and Blush Palette Made This Wedding at The American Club Extra Beautiful / Photos: Jada Poon Photography]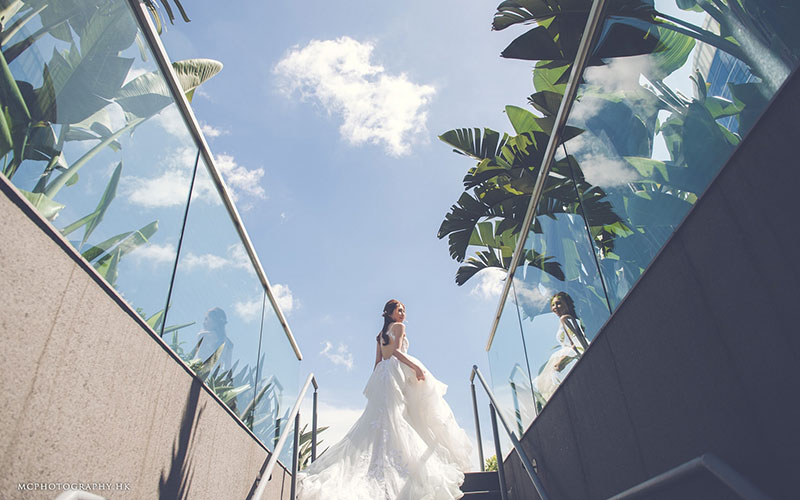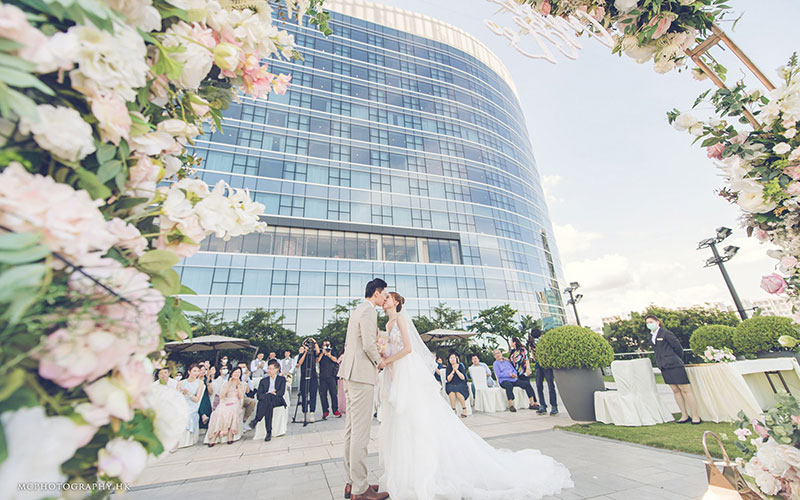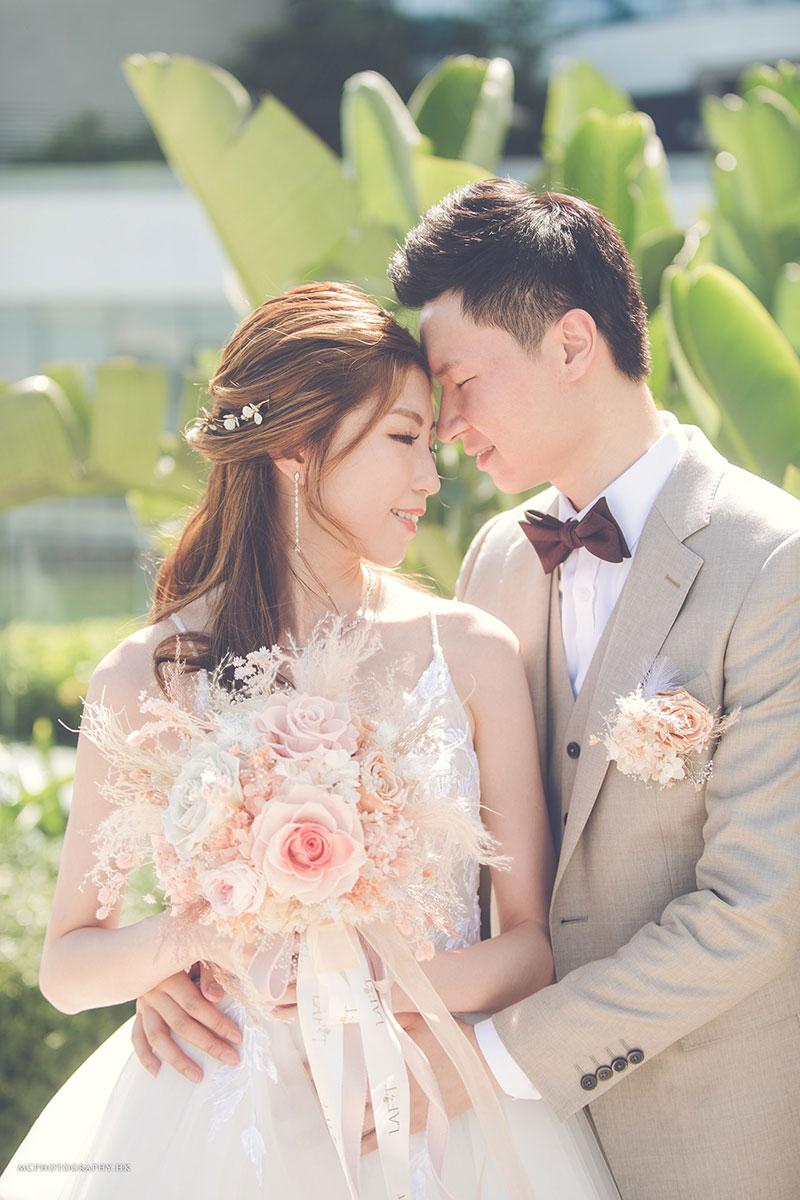 [From: This Couple Planned A Simple Outdoor Ceremony in a Month / Photos: MC Photography]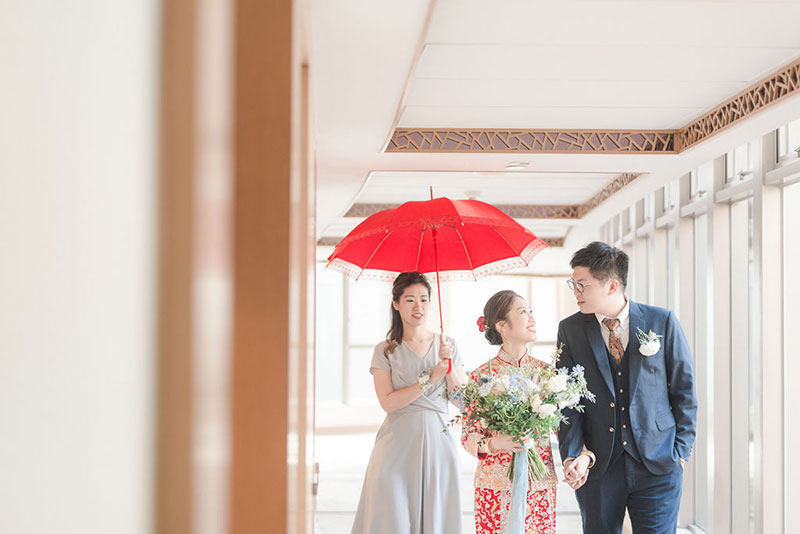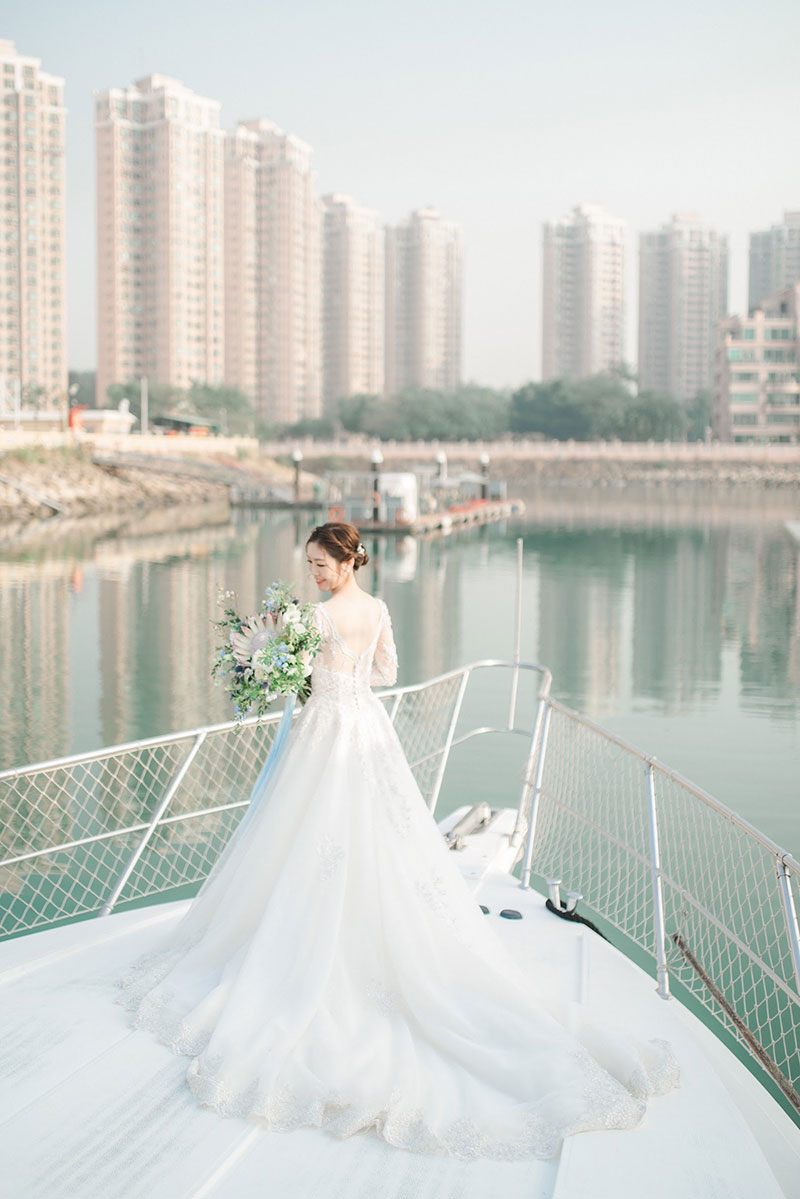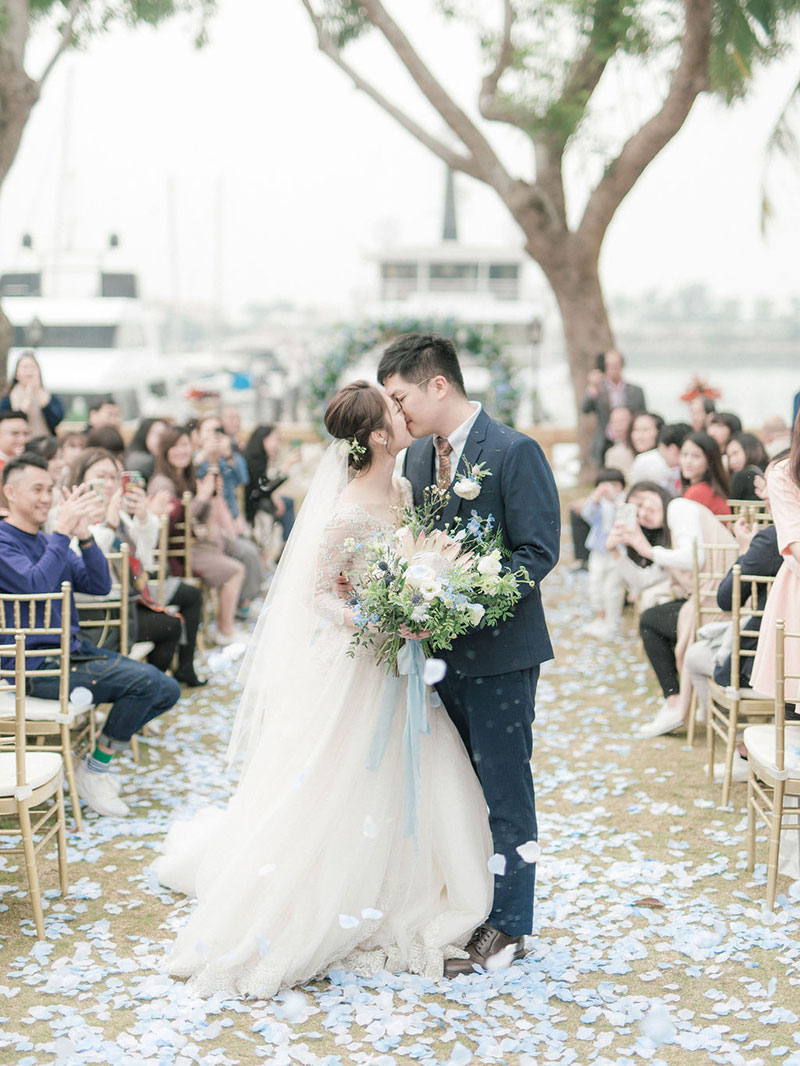 [From: A Sweet Wedding at The Hong Kong Gold Coast Yacht and Country Club / Photos: Angel Cheung Photography]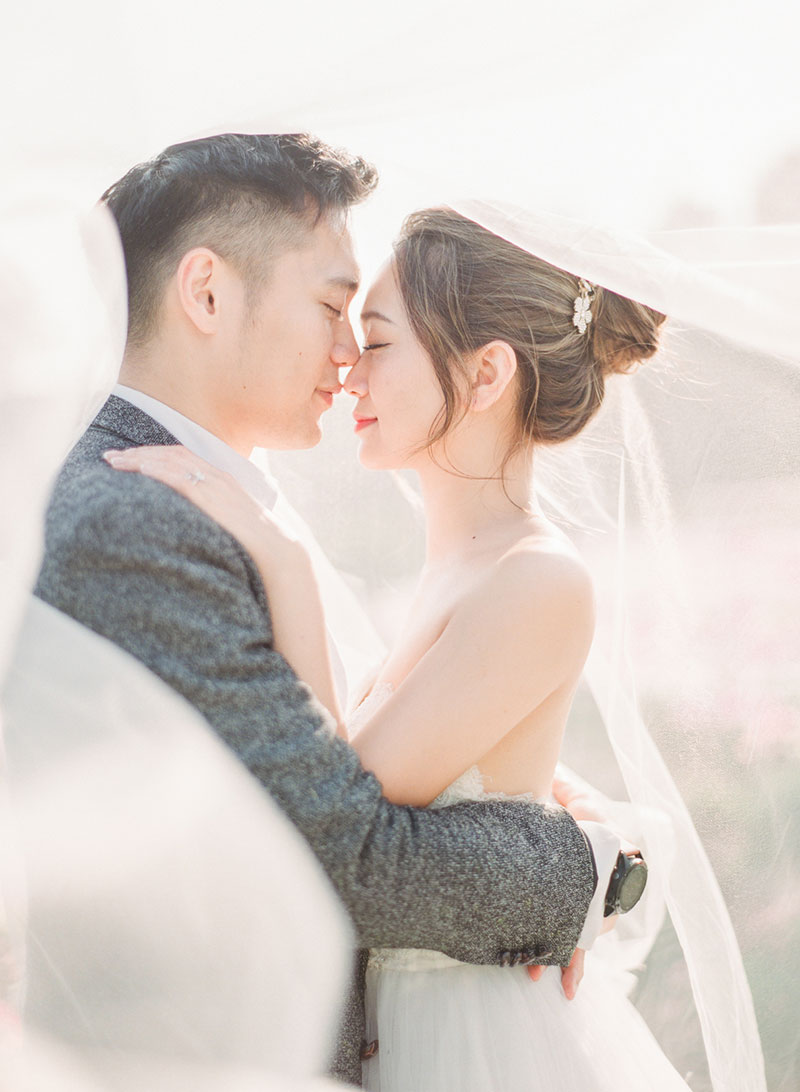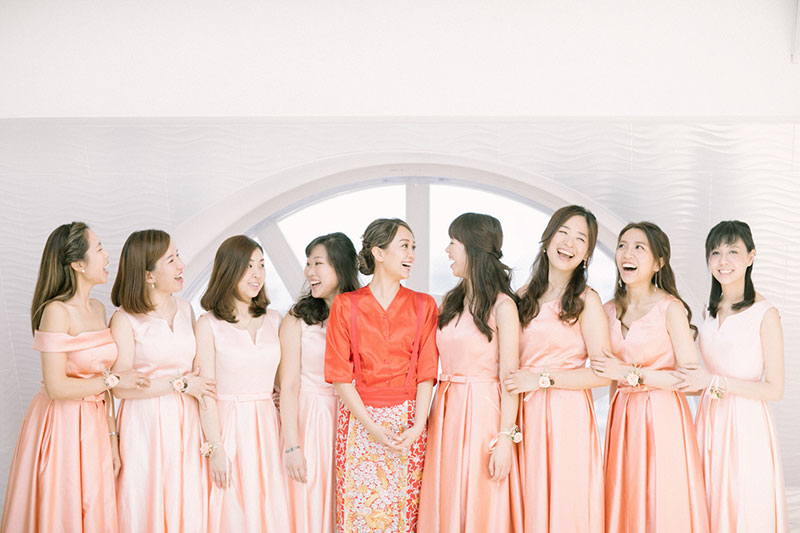 [From: A Love Story in Full Bloom in Fukuoka Japan / Photos: Belle & Olive]
(4) Contemporary Photography
This type of photography is a growing favorite because of its unique and dynamic output. The images from contemporary photography are more artistic, sometimes even close to editorial. In terms of the photo content, they can be a mix of journalistic photos or posed photos, but this time, post-production and additional edits make the final photos sleek and stylish. The modern twist that this kind of photography brings to weddings makes photos extra fun and exciting.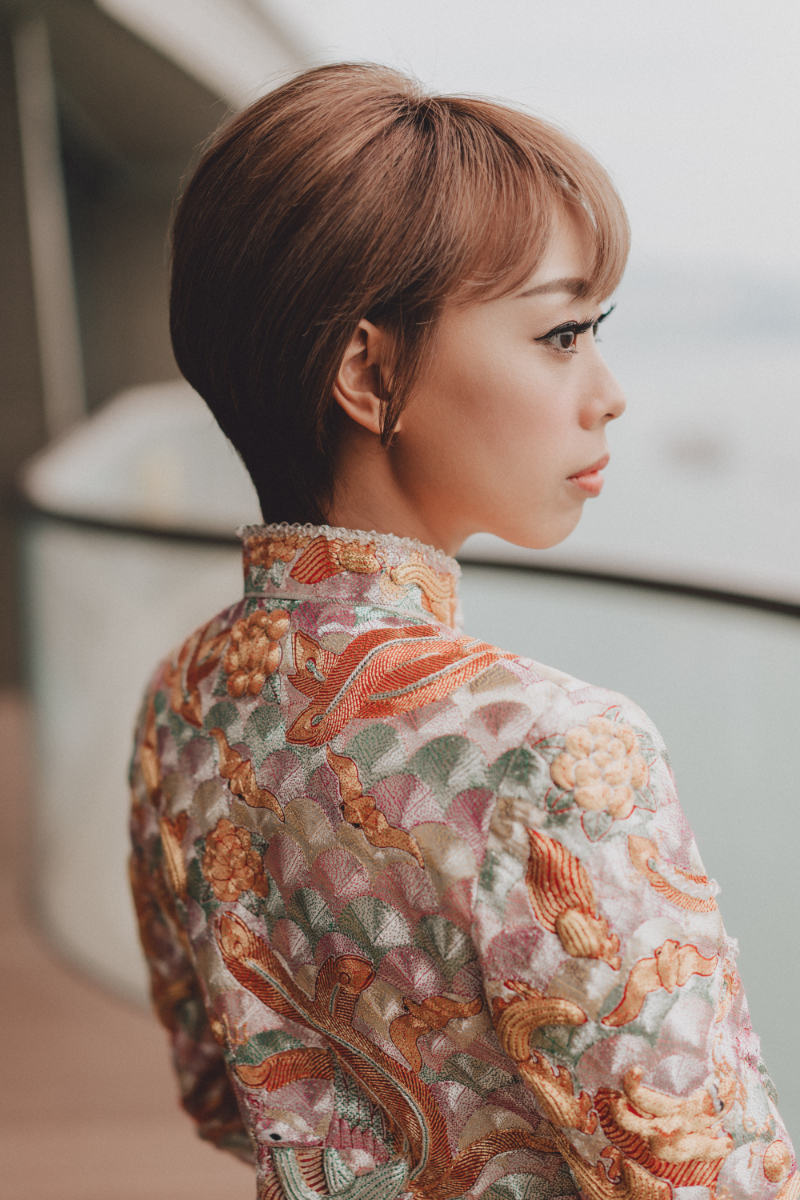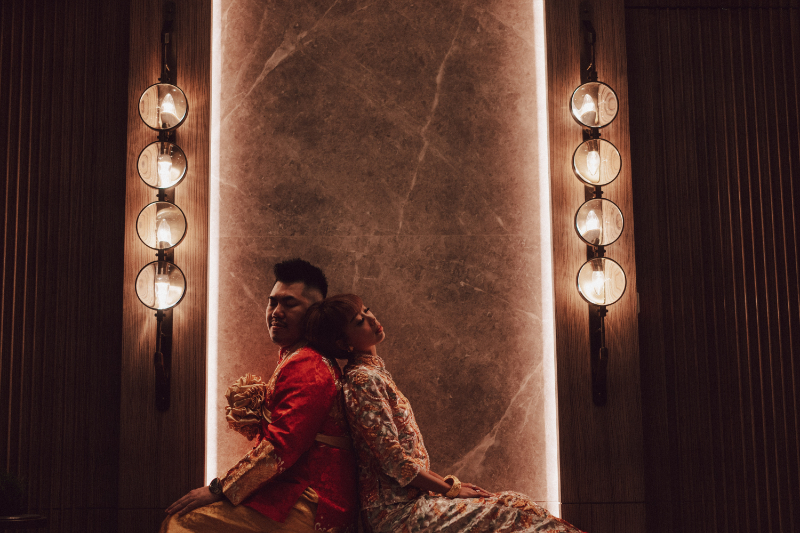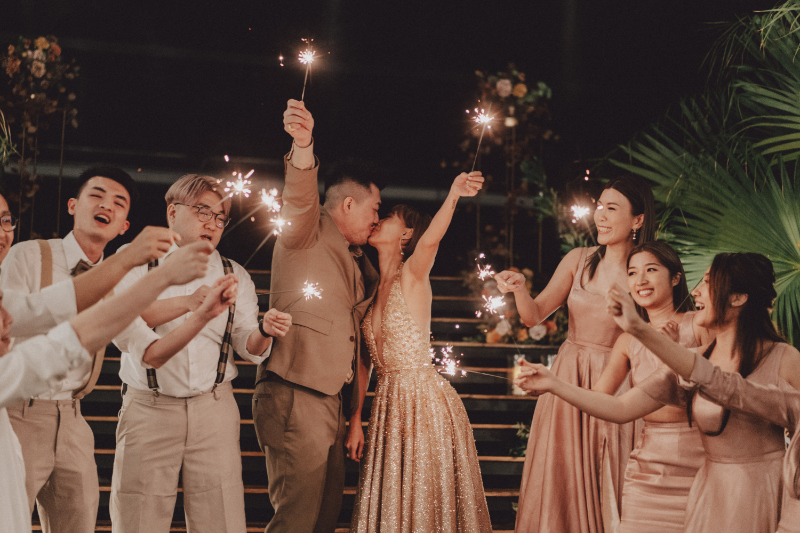 [From: A Stunning Garden Wedding with An Elaborate Cross as The Backdrop / Photos: Moonbird Production]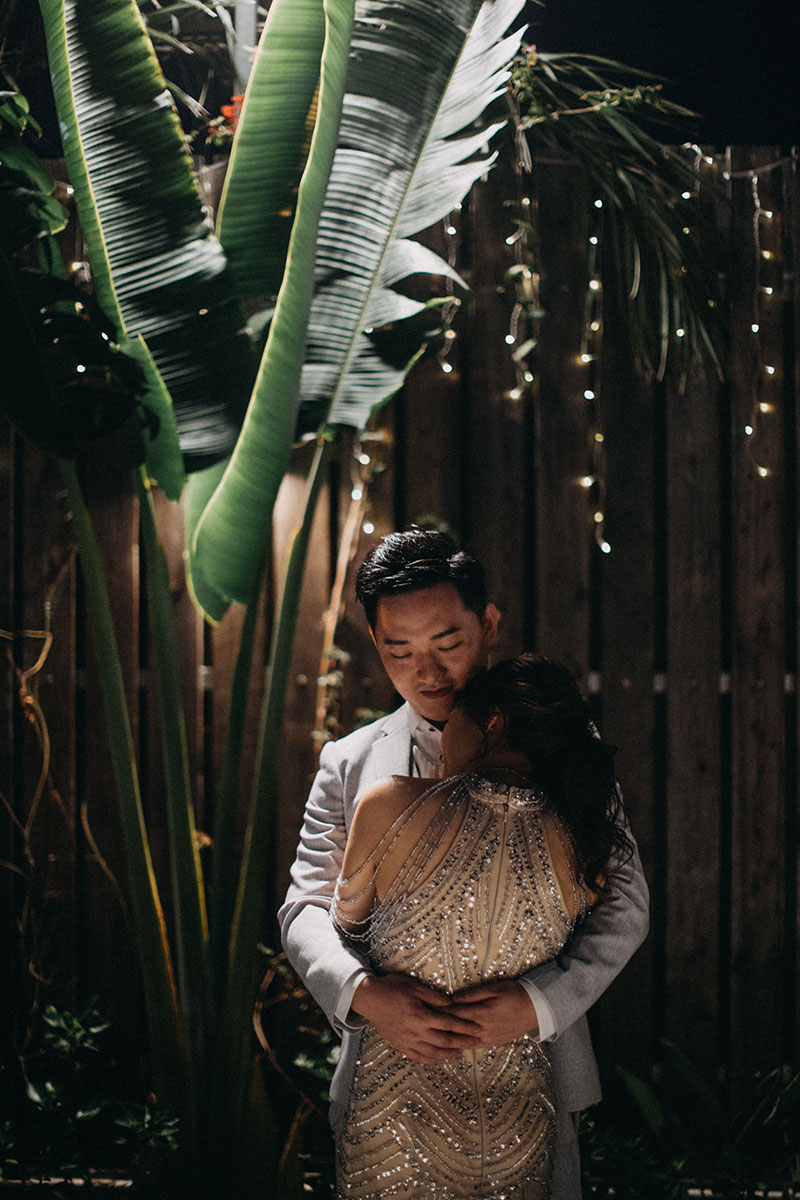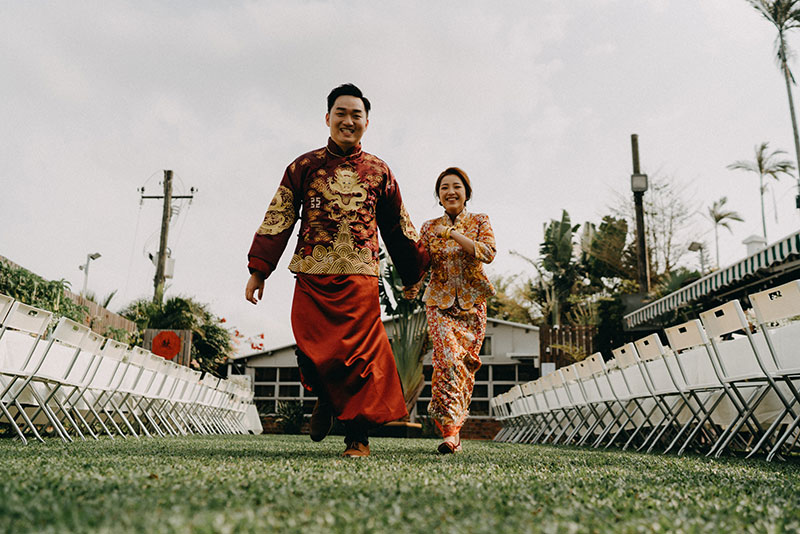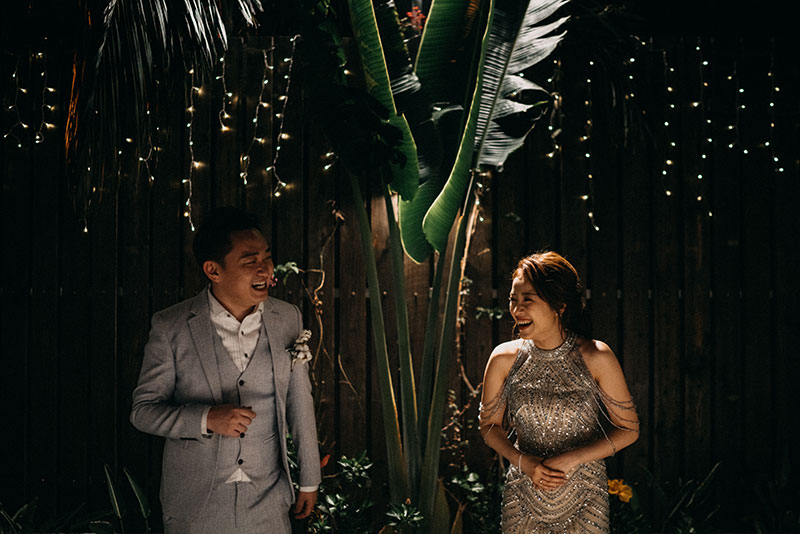 [From: This Romantic Garden Wedding Had An All-White Theme and Beautiful Draping Lights / Photos: Hyggeland Photography]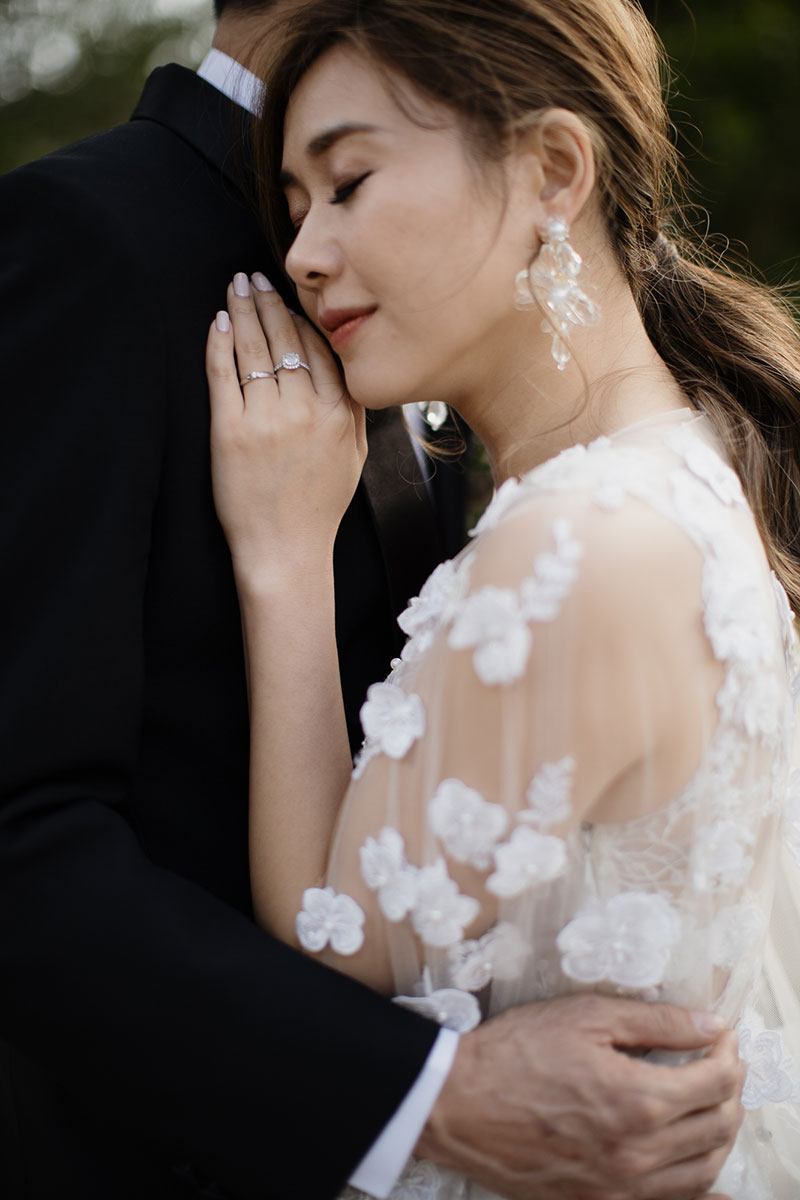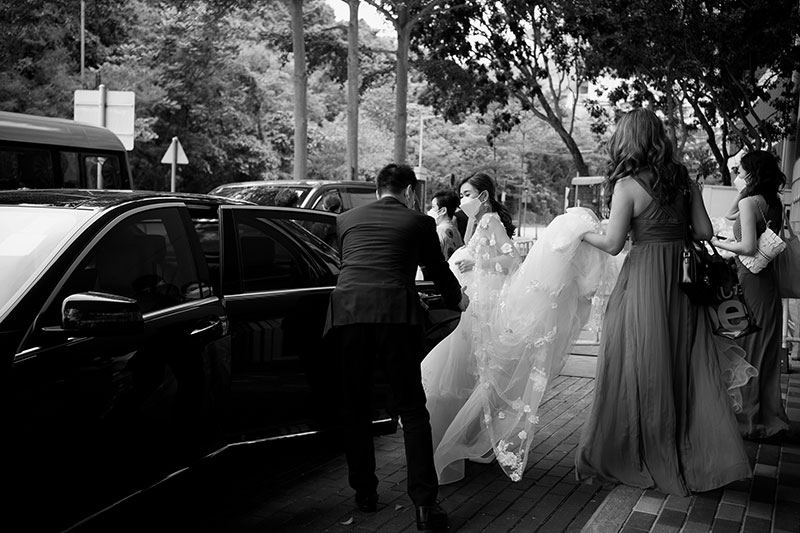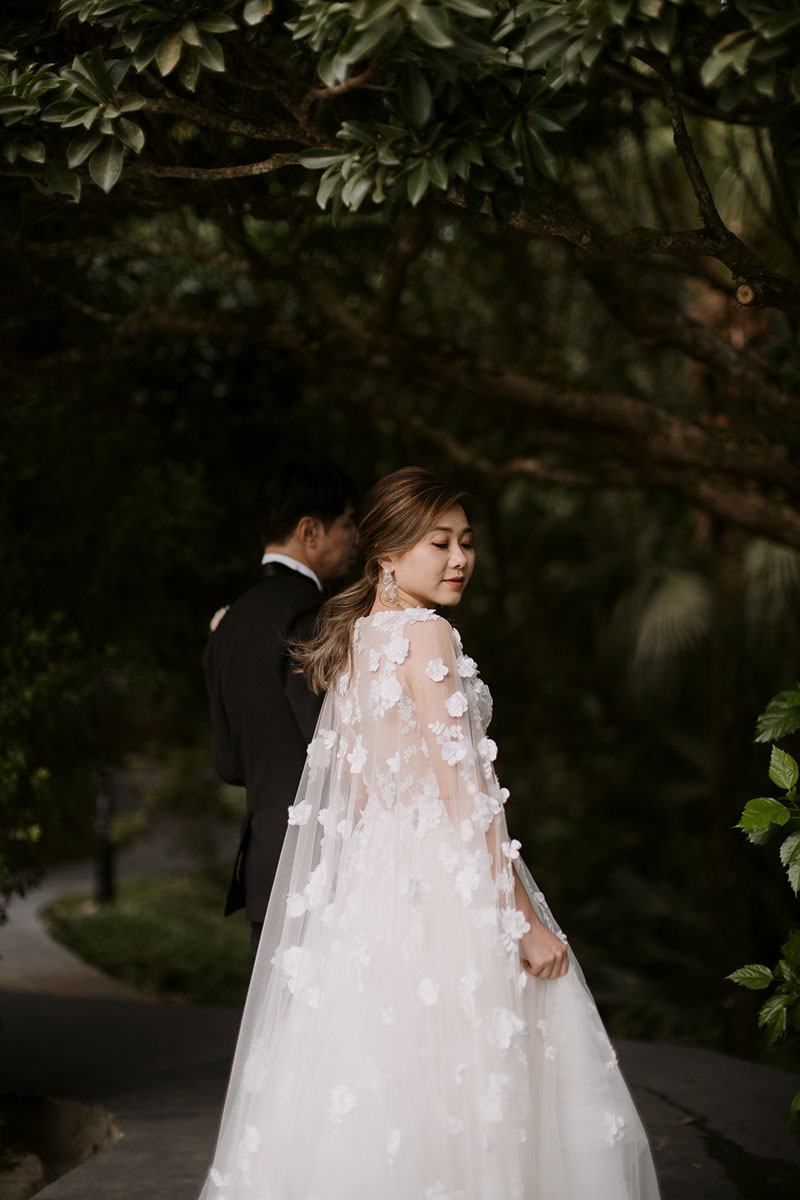 [From: This Bride Donned a Beautiful Cape Full of Floral Appliqué for Her Church Wedding / Photos: Sophia Kwan]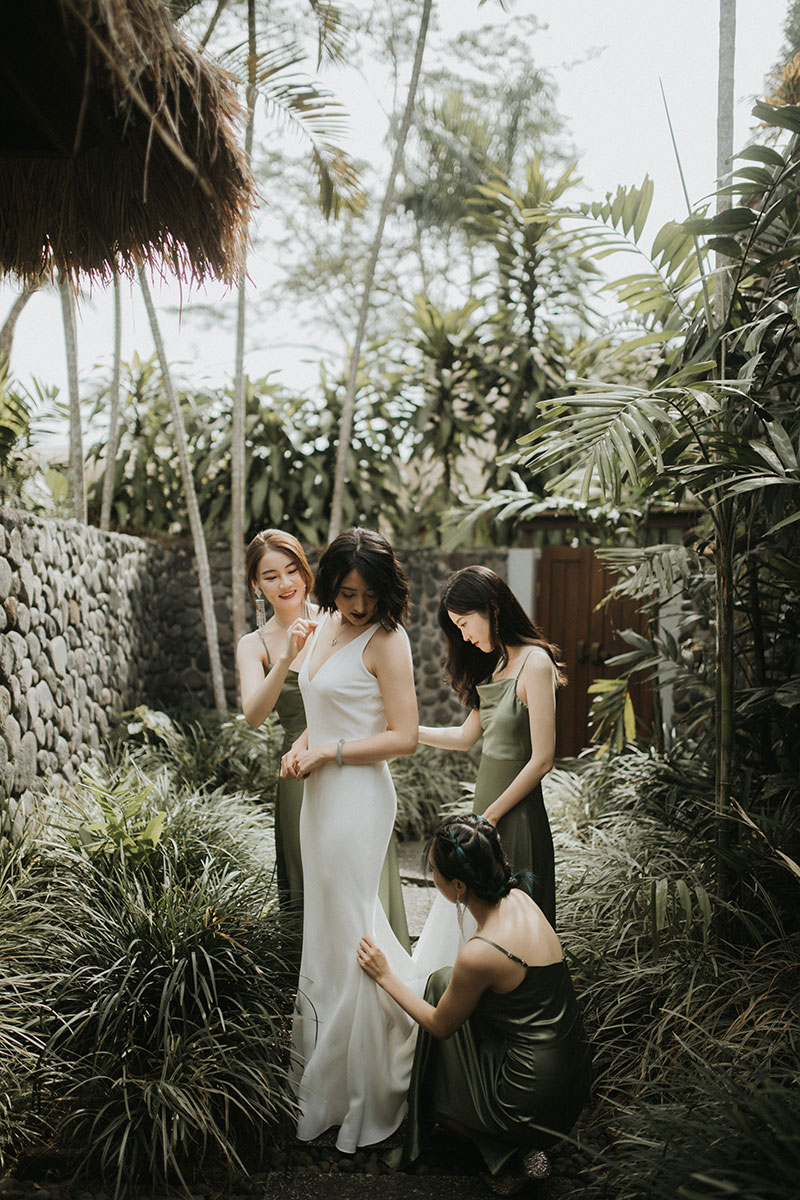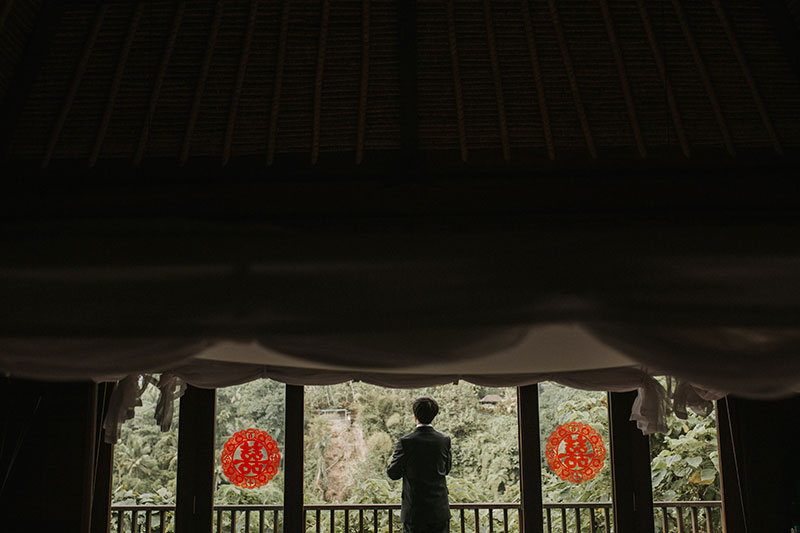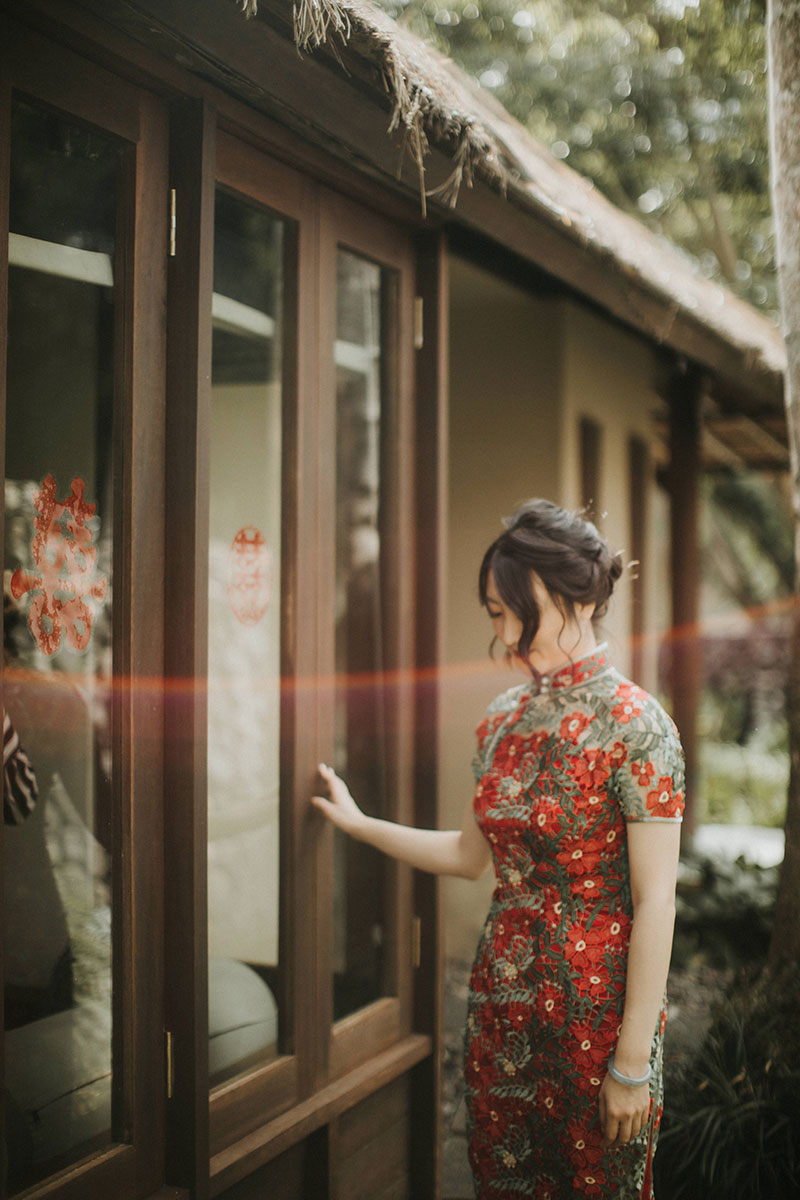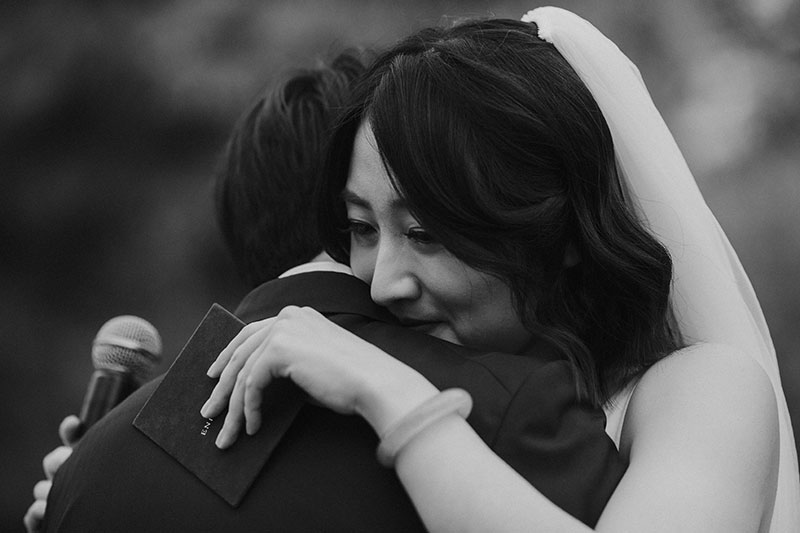 [From: A Red and Olive Themed Wedding at a Beautiful Hillside Resort / Photos: Iluminen]
Now that you know the different wedding photography styles, which one do you like best? Which one will suit your wedding? Sometimes photographers have a mixed style -make sure to go through the portfolio before you make decision.