During pre-pandemic times, intimate weddings were not the go-to choice for couples. But times have changed and we're seeing an influx of small-scale weddings because happily ever after cannot wait. But when planning an intimate wedding, many are concerned about how to create a romantic event since decorations are usually scaled down. Additionally, even the choice of venue usually changes to something less grand or extravagant–restaurants have become a popular choice these days.
Dearest brides, don't worry. You can definitely achieve a romance even if your wedding is going to be a small, intimate one. How? We talked to our partner vendors to give you tips what will help you. Read on now and find out what kind of wedding elements you should inject into your big day to make it the epitome of romance.
(1) Let your flowers be an individual style signature.
Hong Kong florist Never Ending Story stresses that wedding flowers should encapsulate a unique style for your celebration. A layering of seasonality with your favourite flowers creates an underlying thread that runs through all the whole wedding. With the right colors and kinds of flowers, you can transform any space and fill it with romance, even a small and intimate one.
(2) Add drama using draping floral decorations.
One way you can add romance to your wedding is by making use of all of the space you have, that includes the ceiling space above. Home Sweet Florist shows us how raindrop-like hanging flowers can add drama and romance to your wedding. It's a genius way to fill empty ceiling space and can also be a cute photo area for guests.
(3) Go for a small yet stylish cake.
Even without excessive adornments, a cake can still transcend the sense of happiness and romance in weddings, shares Bunphant Cake Studio. In fact, small, minimalist cakes that reflect the same sense of romance are perfect for minimalist and intimate weddings. Couples can opt for a 6-inch single tiered floral wedding cake or a 4-inch plus 6-inch two-tiered floral wedding cake. Both of these options perfectly reflect a light luxury style for a well-thought out banquet, creating an unforgettable memory for the happy newlyweds.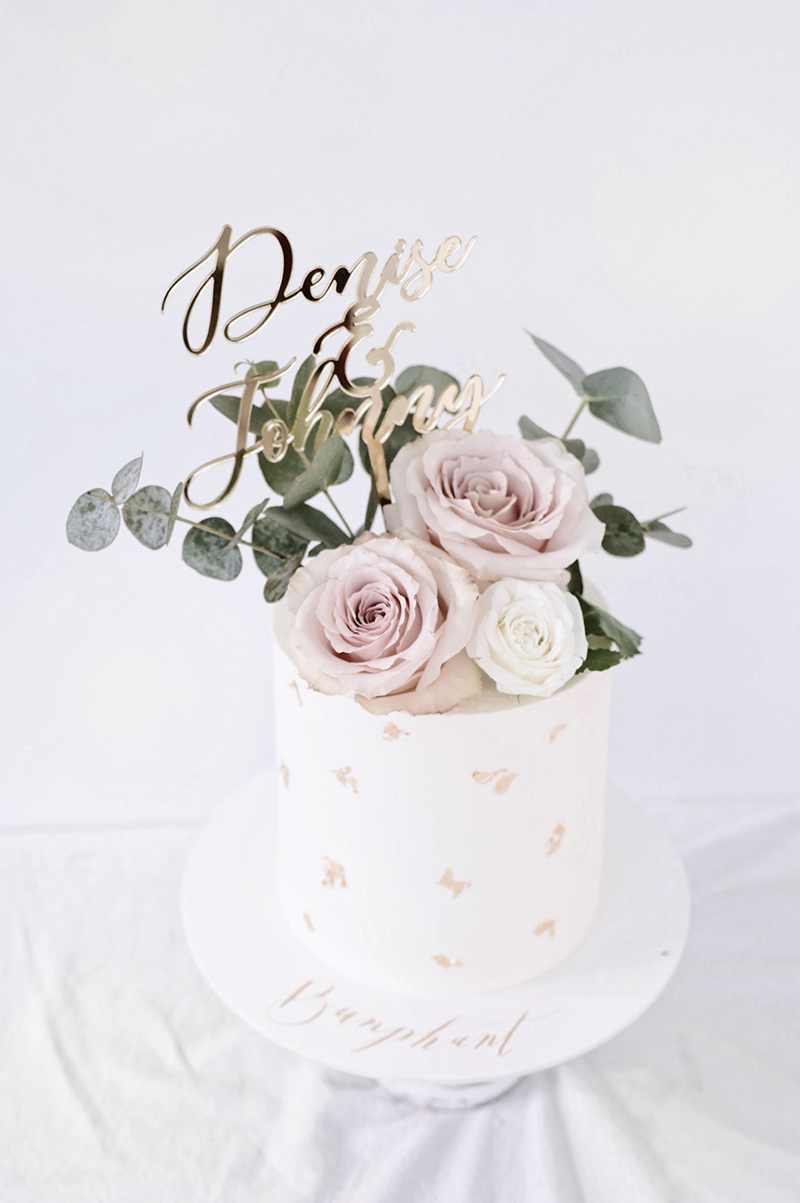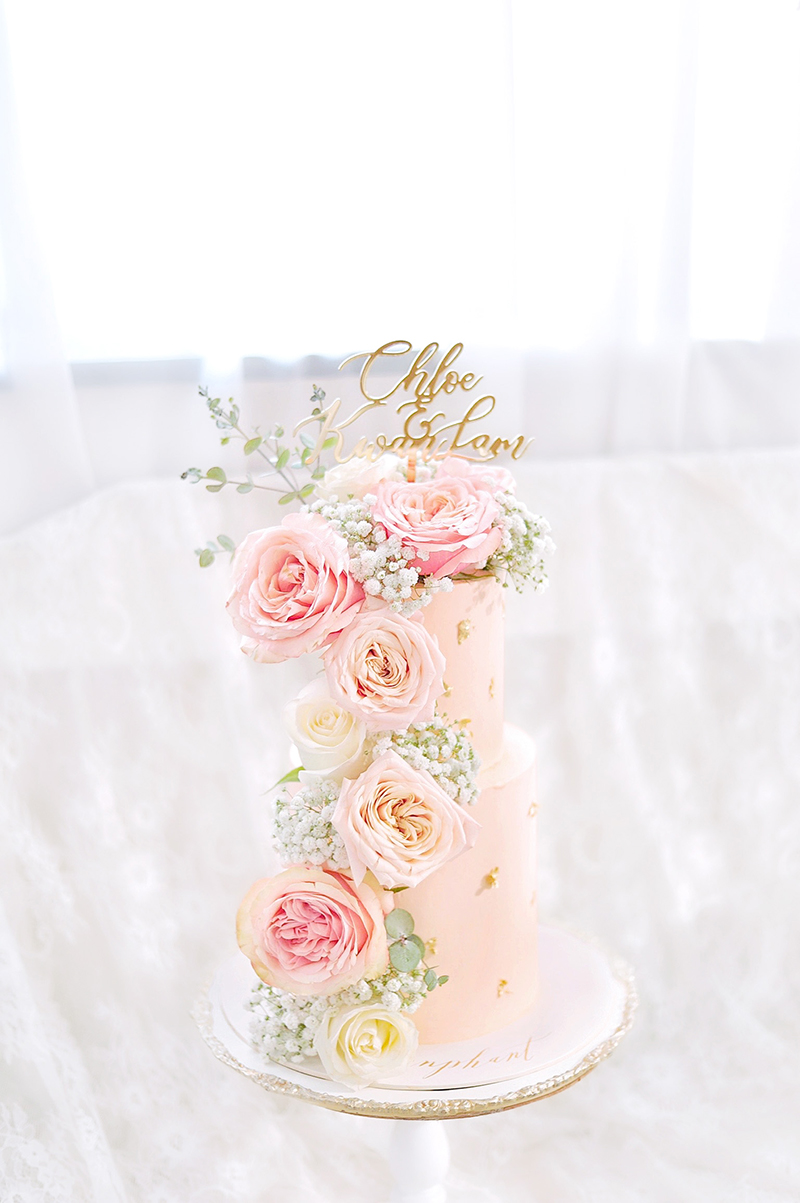 (4) Go for a small band.
According to the size of the venue, choose a small band of two to three people for small weddings advises Felice Studio. This way, the ensemble it will not occupy a lot of space. A small band will still be able to maintain its diversity and richness of music, so you need not worry about the quality of your music. You'll still get the perfect melodies for your special day.
(5) Use light bulbs for dreamy lighting.
Lighting is key, stresses Home Sweet Florist. Dreamy lighting will only add more romance to your wedding. To achieve this, you can fill up a floral tree with dim light bulbs. This is a unique addition that will set your celebration aglow.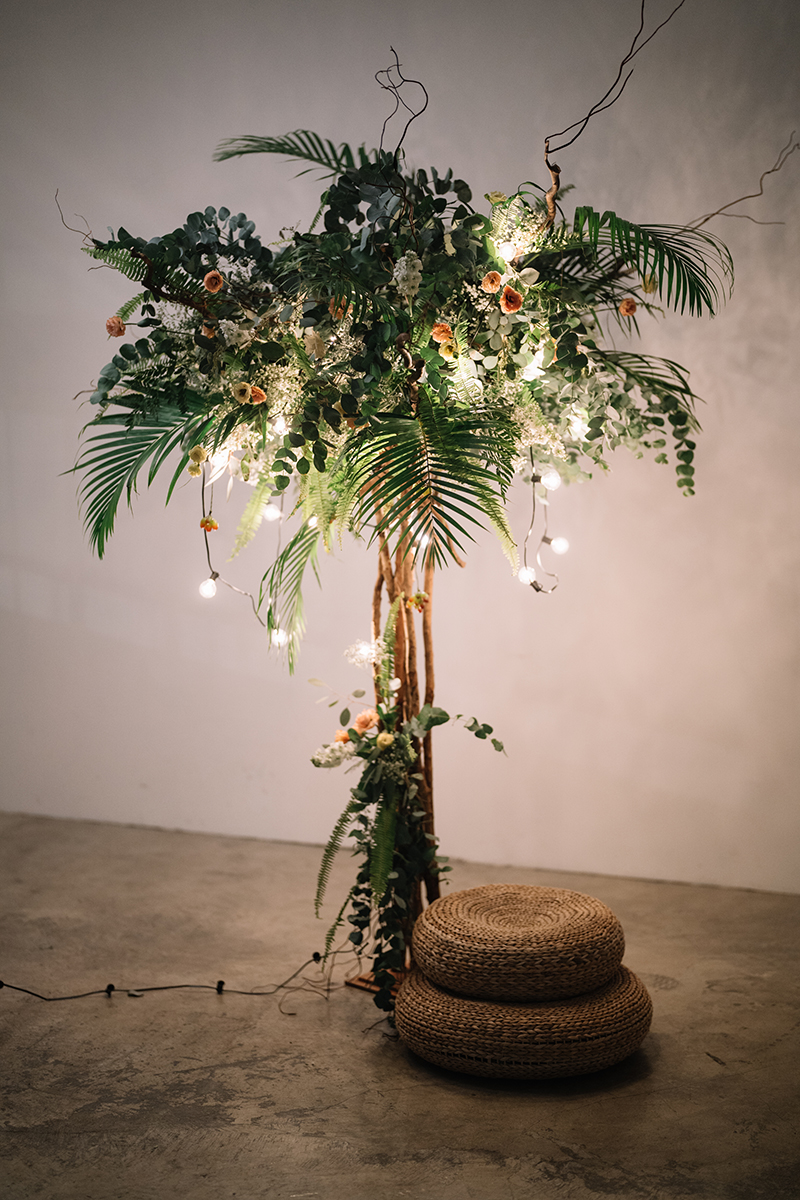 (6) Use vintage-inspired elements for your tablescape.
With less guests in attendance, you won't have the chance to fill many tables with elaborate decorations. That's not a problem. If you use vintage-inspired elements for your tablescape, you achieve romance and elegance at the same time. Eucalyptus shows us that throwing in some candles also helps set the mood.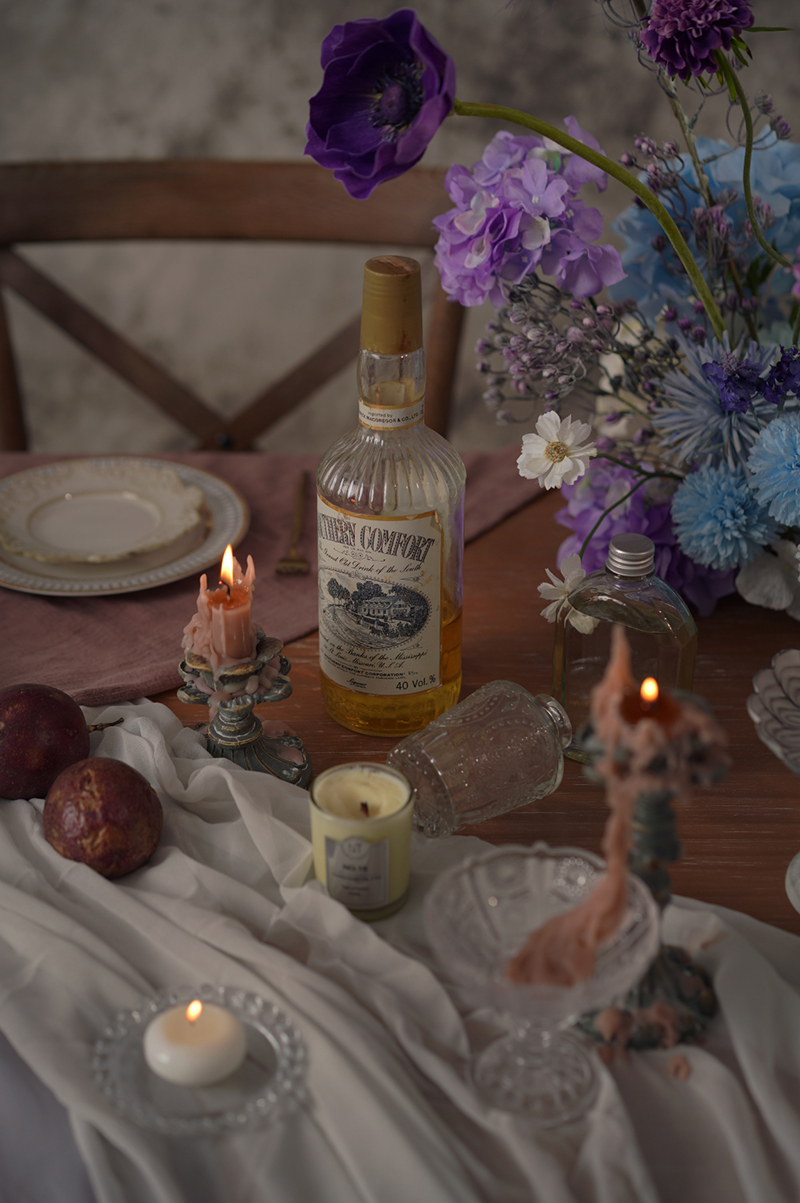 (7) Take advantage of texture and other natural elements.
Play with the flower centerpieces at reception tables. You also don't need to just stick to blooms. Foliage Floral encourages adding texture and other natural elements to spruce up reception tables. Aside from adding the romance you're looking for, layers of texture and natural elements will make a statement at your wedding.
(8) Choose flowers that match your character.
Romance is a result of proper styling, so the best way to make romance the reigning mood at your celebration is to choose flowers that suit your wedding day and your character. Never Ending Story says beautiful, timeless floral decorations that match your personality never fail.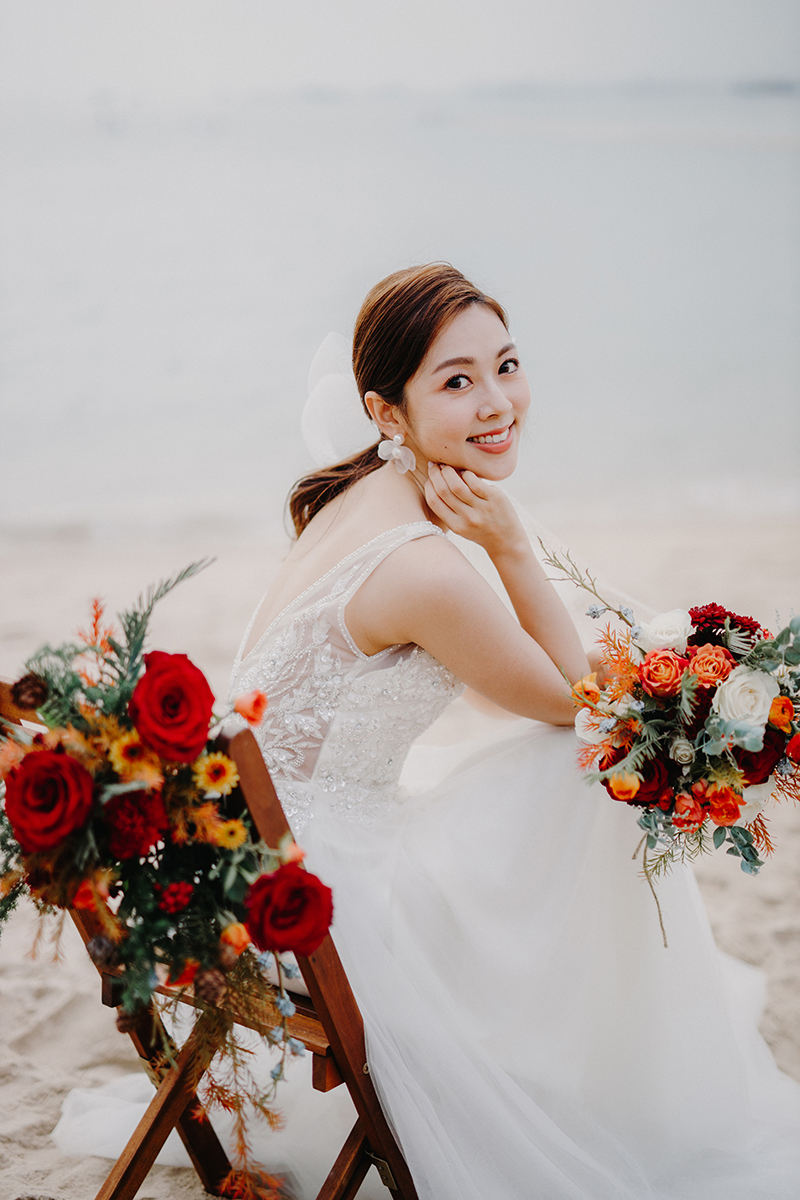 (9) Consider potted plants for a garden-inspired wedding.
If you're having an intimate outdoor garden wedding, you can add a touch of romance to your celebration using potted plants. Eucalyptus elaborates that potted plants add a very warm and inviting feel to any space. Moreover, they deliver the rustic romance and a homey vibe to your wedding.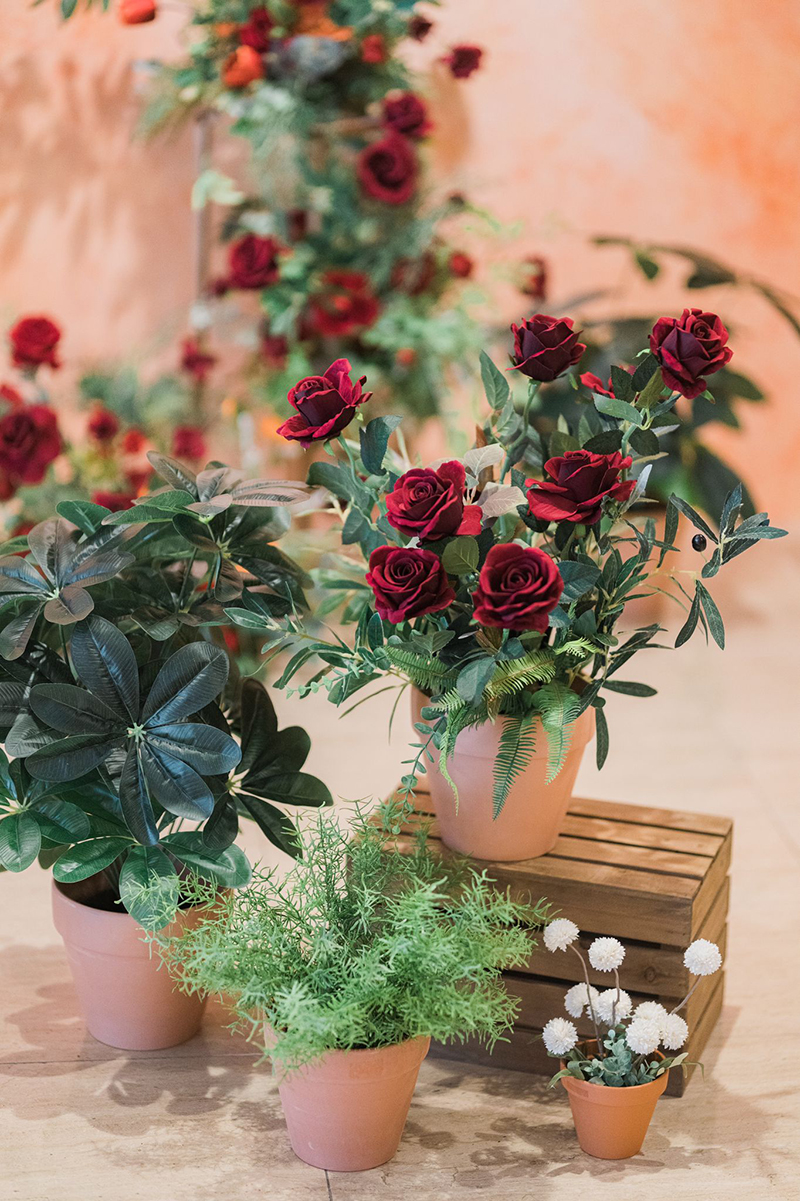 (10) Match the style of the music to the venue.
If you have your weddings at church, you can arrange classical music and hymns, or pipe organ and string music, which represents solemn and elegant music style. For outdoor weddings, you can choose music that is soft and relaxed, for example, using a piano and a violin.According to Felice Studio, even if your wedding is small, matching the right kind of music is crucial to creating the romantic atmosphere you desire.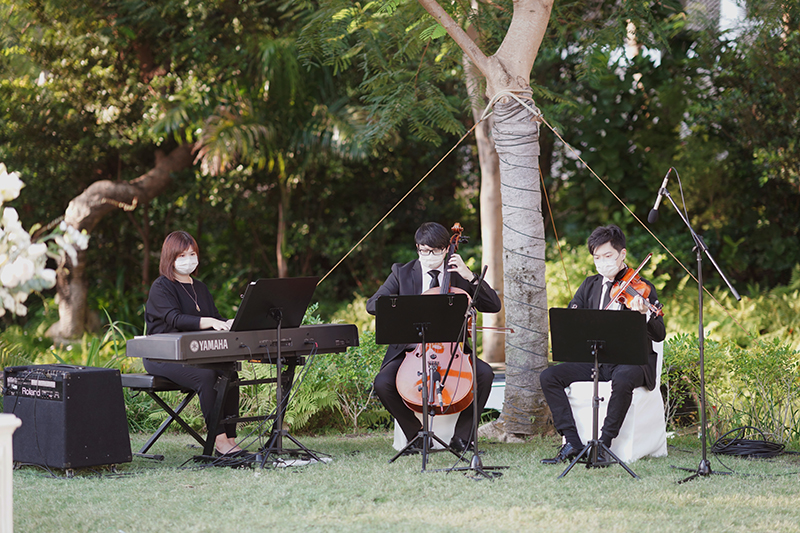 (11) Mix and match color tones.
Colours can give any wedding a multi-faceted look. Foliage Floral studies colour theories and tips that using a variety of shades and exploring the interactions between different colours can help achieve romance. Not only that, different color tones can create different kinds of romantic looks. With the appropriate use of floral decorations and mixing tones, you can create a unique intimate wedding experience.