Hi loves, we know that looking stellar on your wedding day is of utmost importance. Why of course it's important, it's your special day! Today, our friends from Midori Moon have 5 tips that will help you look your best on your wedding day. Keep tabs of these, ladies, so your photographer can capture that wedding day glow in every frame!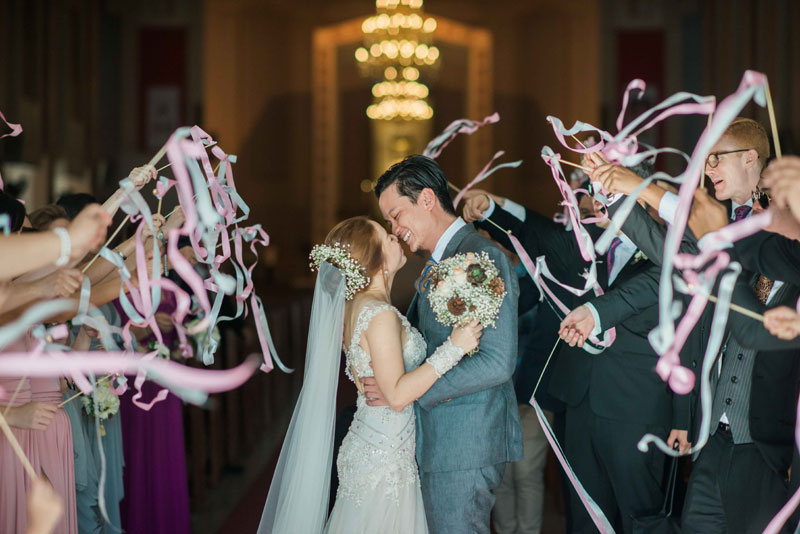 [Photo by Midori Moon]
Have healthy skin
You don't want any zits or blemishes on your Big Day. Go and bust out your best skin care products to keep those suckers away! As early as three months before, you can already start prepping your skin to make sure you are flawless come the wedding day.
(Extended reading: Wedding Skin Care: Secrets to Getting that Bridal Glow)
Pamper yourself
Give yourself some time to go to the spa for a relaxing massage and a good ol' mani-pedi. You can do this a week before your wedding. It will help release the pre-wedding stress and ease any tension from all the planning. So take a break and relax. You deserve it!
[Feature from Modern Romance / Photo by Midori Moon]
Get a good night's rest
You want to be wide awake and feeling fresh so you don't miss a single beat of your wedding. Make sure you get a good night's sleep so you have enough energy to last throughout the day.
Go for simple, lasting makeup
Keep it simple! Natural-looking makeup is always a good choice. You also want to make sure your makeup will hold all day. Pro-tip: water proof makeup is key for your tear-jerking moments. Also, don't forget to put on highlighter to give you that extra bridal glow.
Relax!
Last but not least, don't stress yourself too much. Just relax and bask in every moment. You're about to marry the love of your life, and at the end of the day, that's all that matters!
[Photo by Midori Moon]
There you have it, brides! A little skincare prepping and pampering goes a long way. So does, the right makeup and ample rest. Most importantly, remember to just relax and enjoy your day!