You know how they say that your hair is your crowning glory? We wholeheartedly agree! Your wedding day hairstyle can make or break the overall look you are going for. Thank goodness we consulted our friends at Joman Wedding and Lane's Bridal for some tips on how to pick out the right accessories to elevate your bridal hair. Read on through for some handy advice! And don't miss the special discount at the end of the article!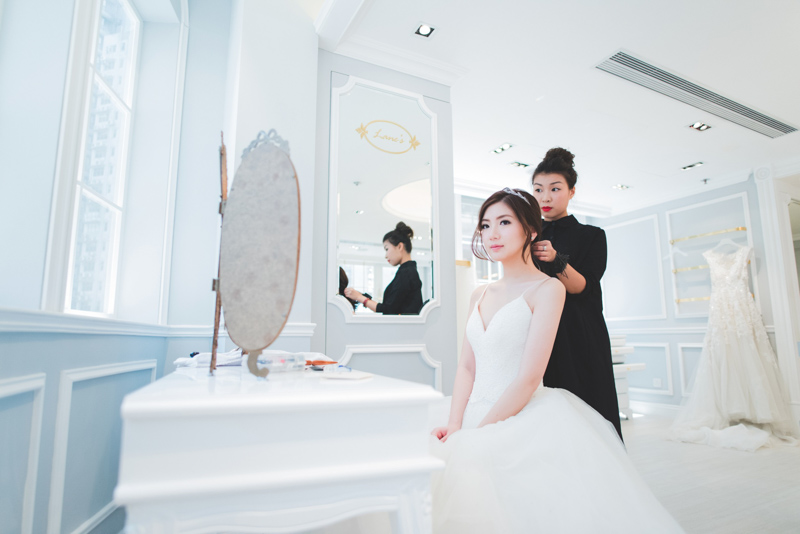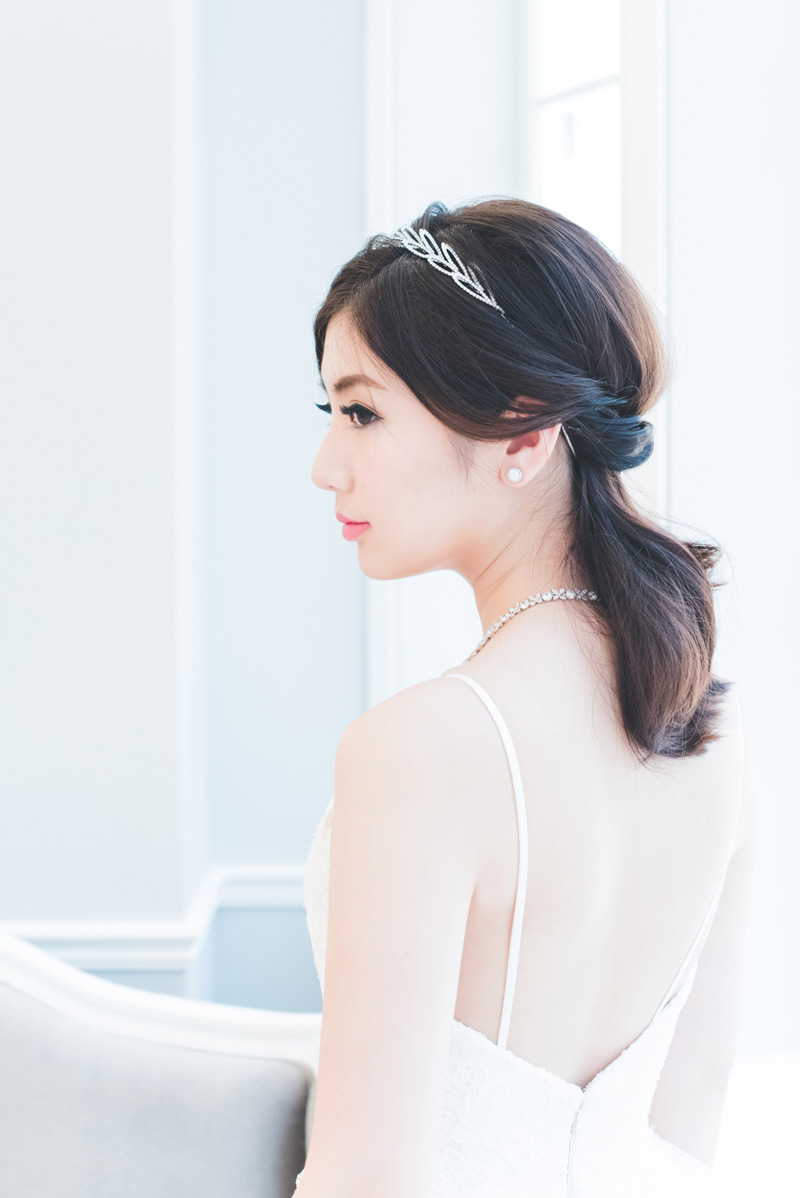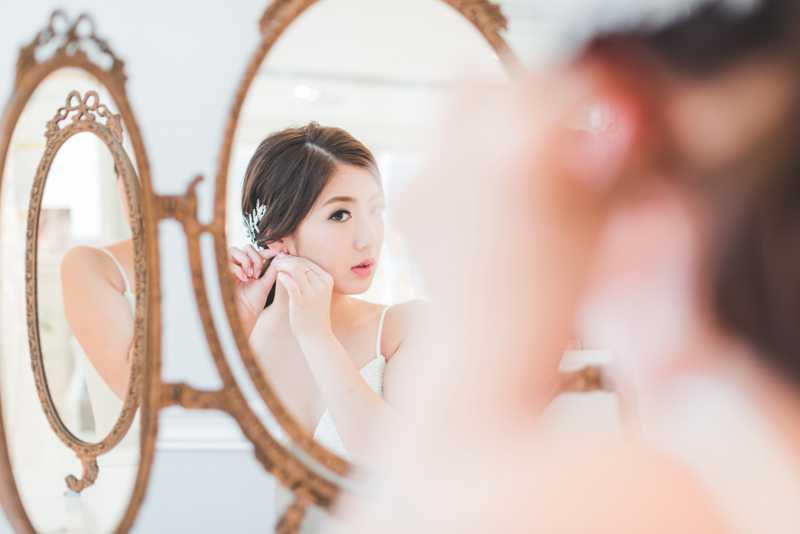 Tip #1: Different headpieces cater to the different styles of wedding dresses. 
When choosing the right hair accessory, consider the look you are going for. It all depends on the color and style of your gown and it should fit your personality too. For those wearing the traditional Chinese dress, match this with a rose gold or gold hair comb for a complimenting look that is both grand and elegant!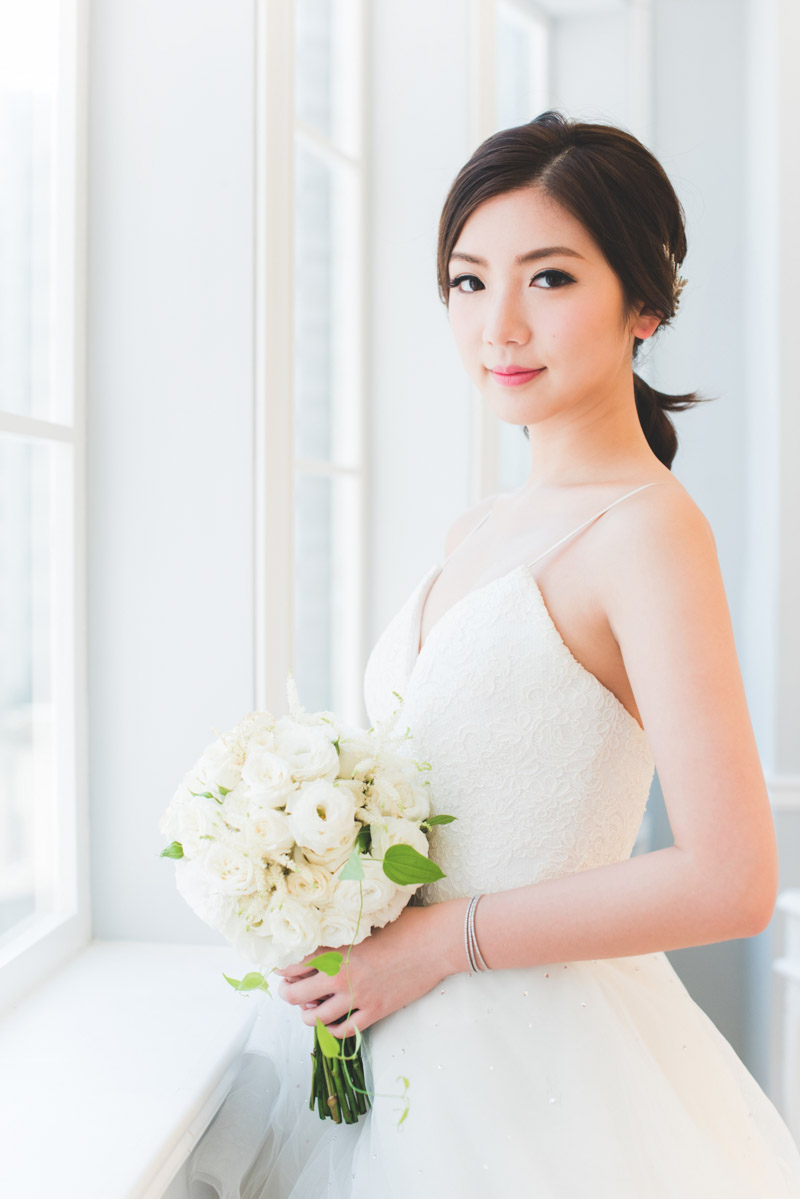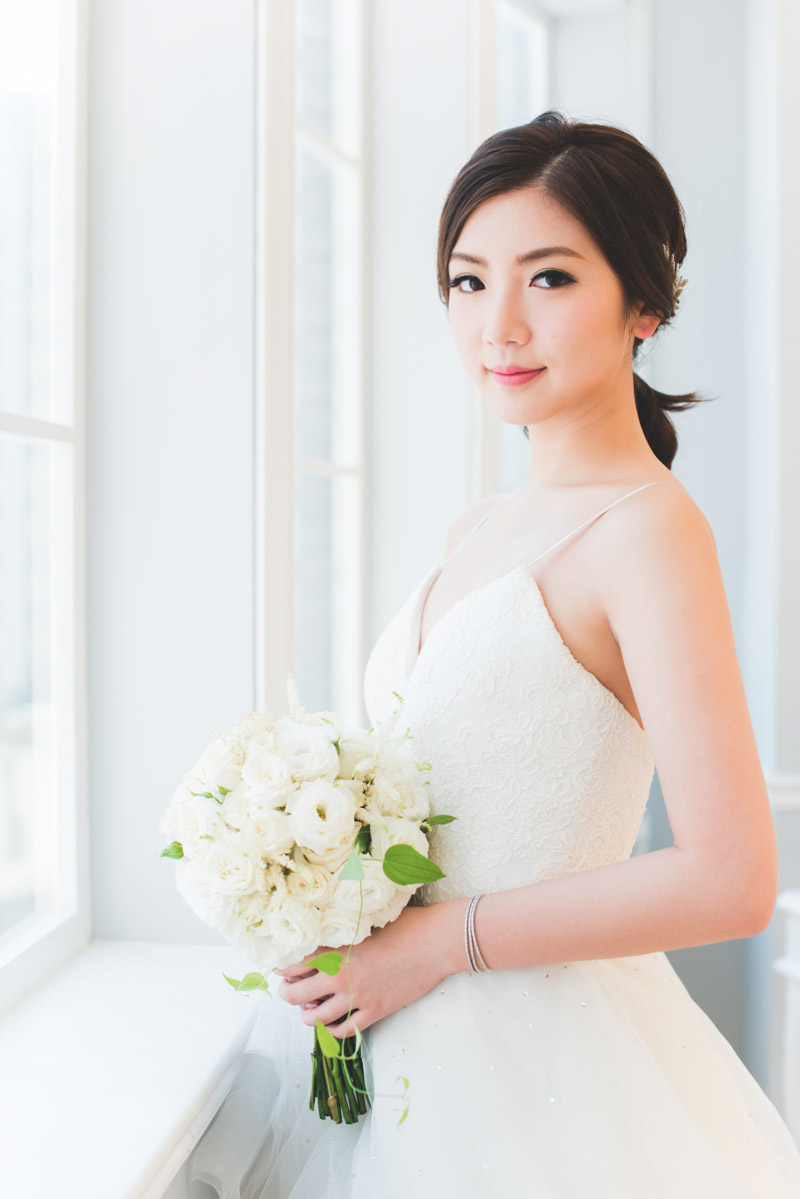 If your hairstyle is clean and tidy, opt for a white simple hair comb — nothing too complicated or bulky. On the other hand, if you will don a ponytail or princess styled hair, a cute hair comb will add that extra feminine touch. Those however who want a more raw or messy style, should affix small accessories to complement their look. 
Tip #2: Hair Accessories can also be used to match the Wedding Theme.
Having a grand wedding? Pick a hair accessory with lots of gems and rhinestones for that bold statement you want to come across! For a vintage event, accessories with pearls and leather touches do the trick to convey that old-school vibe. An added tip for you is that gold tones scream vintage! Lastly for more bohemian celebrations, flower crowns or green leaves incorporated into your hair definitely amp up the flower power. 
Lovin' the Look: Romantic Ponytail
This hairstyle is the easiest to match to all kinds of wedding gowns. It shows off the bride's soft and gentle beauty. Using a 3D heart shaped hairband or leaf comb with Swarovski crystals best complement this look. Other delicate accessories can be used for an overall stunning effect!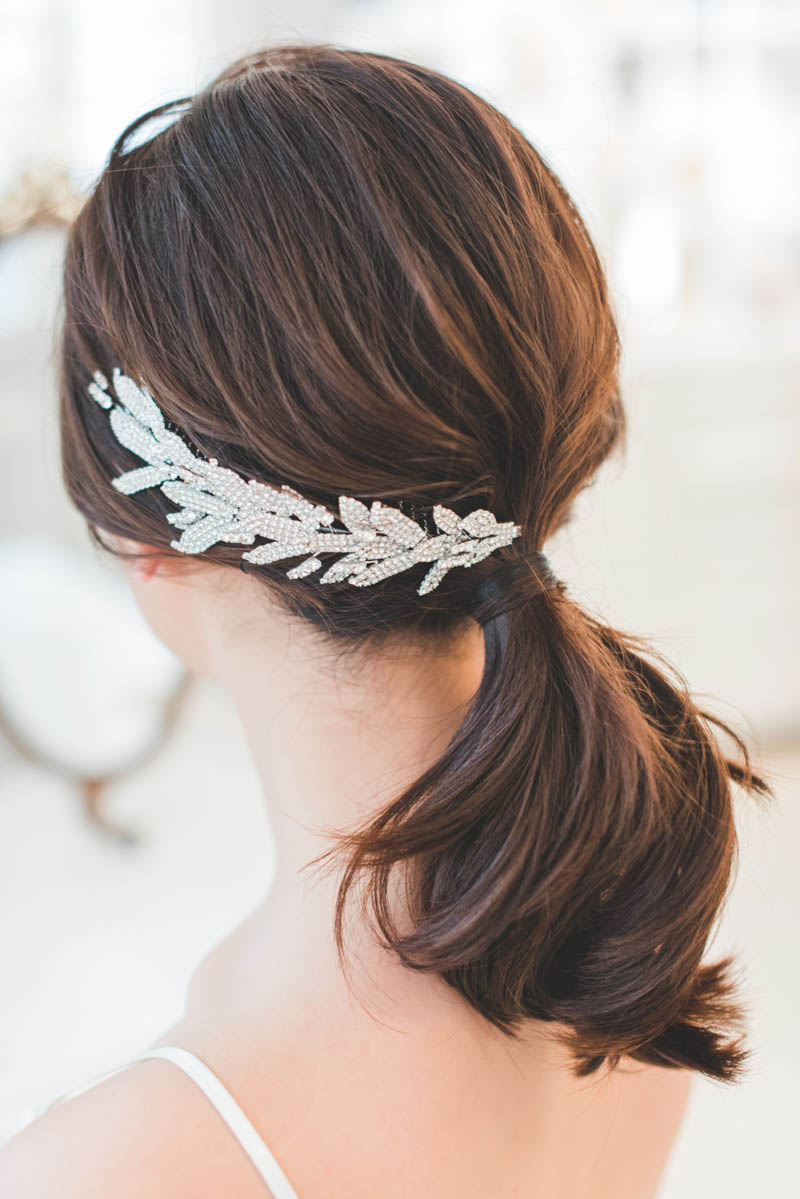 Lovin' the Look: Casual Messy Updo
Recently, the messy style is becoming more popular among brides. This is because it can adjust to all face shapes. It also refines the contours and planes of the face. In terms of color, pale gold tones on a floral hair vine with Austrian crystals can balance out the messy feel of this hairstyle. It's the perfect mix of elegance and casualness.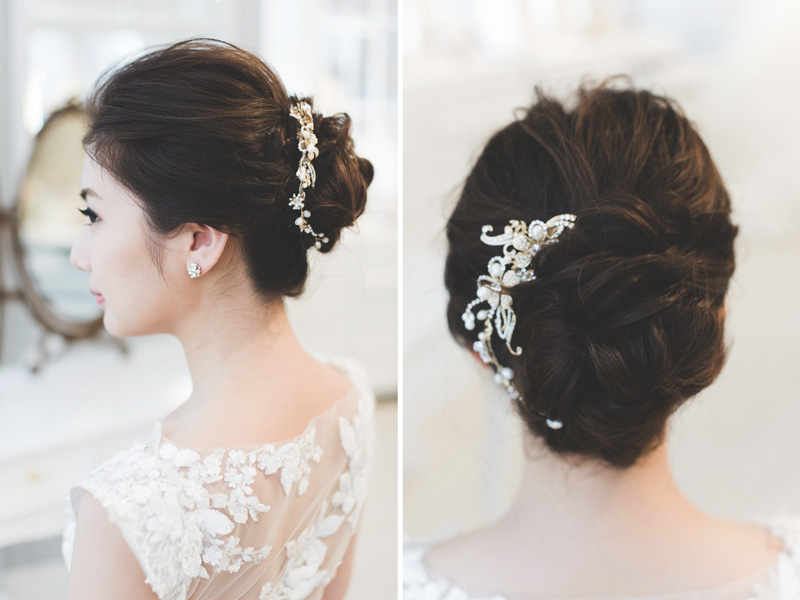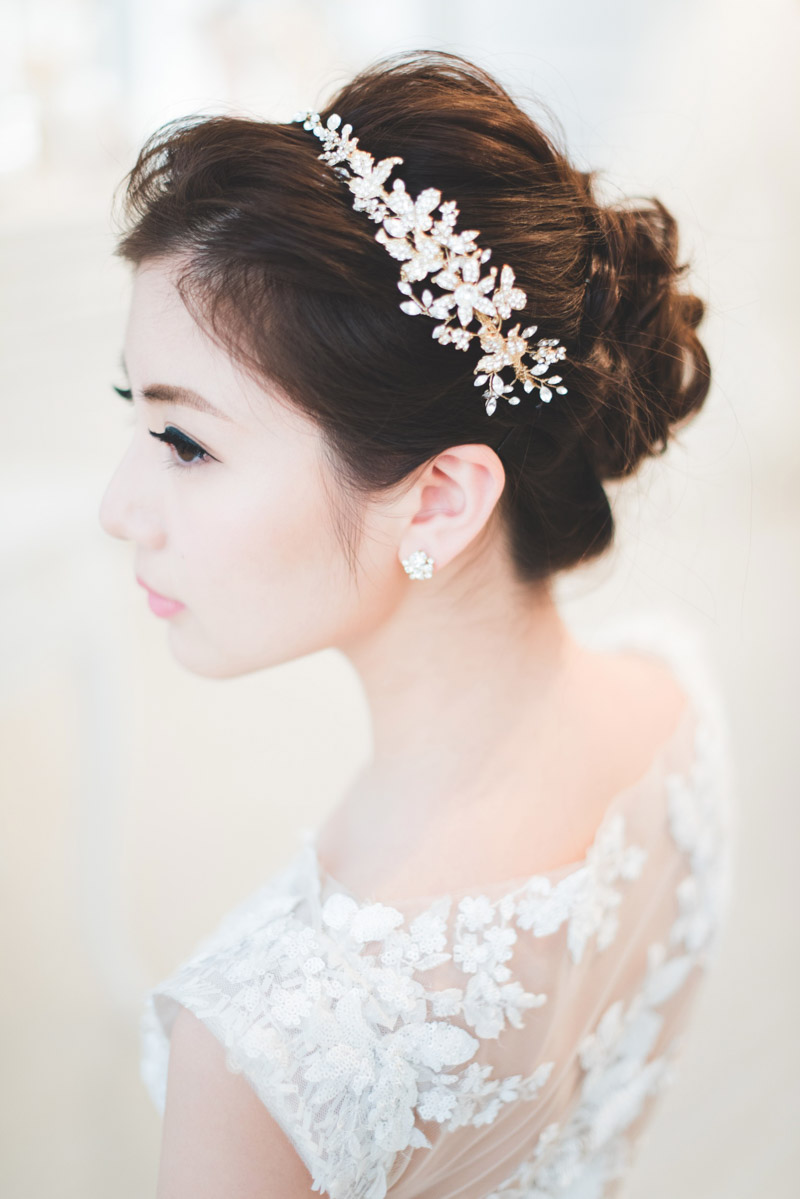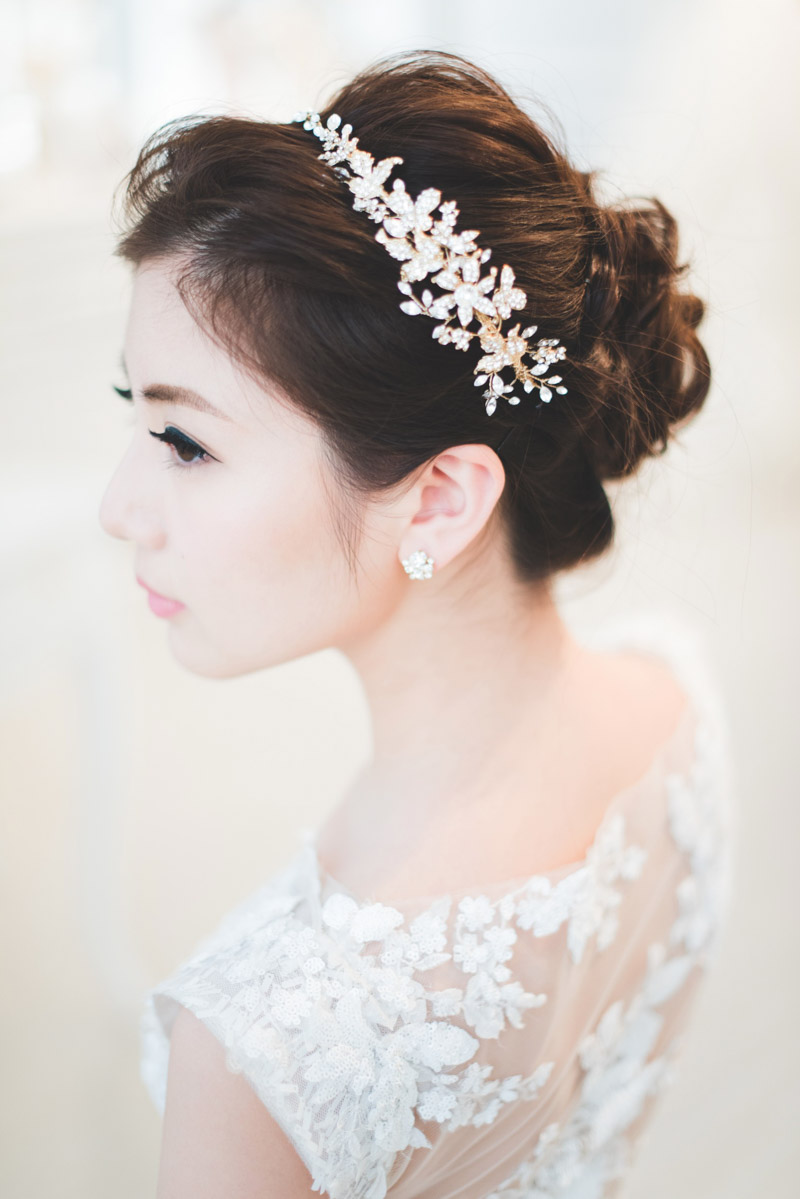 And there you have it! A few tips and looks from our friends from Joman Wedding and Lane's Bridal sure made me more knowledgeable in perfecting the bridal look. As a bride, your whole look comes together when your hair, dress, makeup, and shoes complement one another to a tee. We hope you were able to find a hairstyle and hair accessory you love. We have no doubt your beautiful selves will radiate on your special day!
And for all Bride and Breakfast readers, Joman Wedding will offer 5% off on all bridal packages* if you like their Facebook and share this post! Don't hesitate and book a trial with them now.
* Eligible to 2017 bookings and the expired date is 31/3/2017.
Makeup & Hair, and Photo: Joman Wedding / Hair Accessories: Lane's Bridal / Dresses: Noel Chu Atelier
See more wedding vendors at our Directory!