After finding THE dress, which we've previously helped you out on over here, it's time to accessorize! That by no means is an easy feat. Much like picking out your wedding wardrobe, theme, and venue, accessorizing requires a vision of your personal style. Which is why we think that Being of Love is the perfect place to start looking and finding the right hair accessories to amp up your bridal hairdo!
Looks 1 & 2
Being of Love Millinery & Wedding Adornments has a wide selection of products to choose from. Since most of their clients are brides, they even include veils and necklaces in their collections. Whenever, owner Irene Yip, creates a piece, it is unique to her clients since according to her each "tells a love story." And no two love stories are exactly alike!
Looks 3 & 4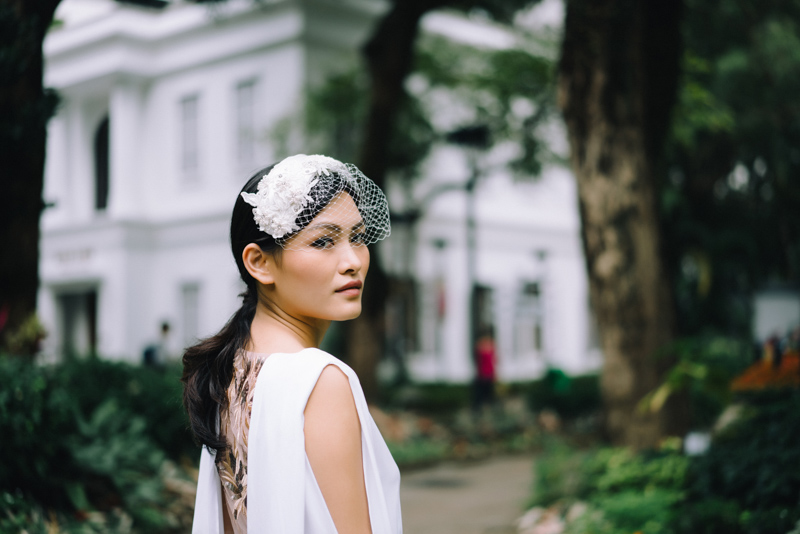 With over 7 years in the industry, Irene has established a name for herself and her company. Originally inspired by her grandparents' feather business, she realized she wanted to make hats and not just any hats — the BEST hats! Which was a skill she then honed by watching videos online and eventually studying under milliner masters in the UK and Ireland.
Looks 5 & 6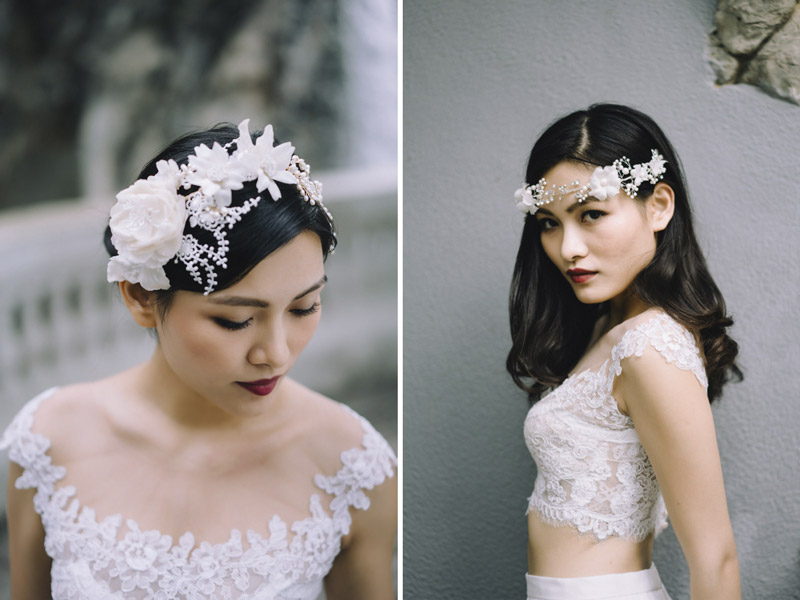 What we love about her work is the attention to detail in her hats and hair accessories. Would you believe that everything is handmade? To ensure a comfortable and perfect fit, Being of Love tailors the beads, silk, birdcage trimmings, and lace to their clients personally and not just on a mannequin in order to achieve a lovely end look!
Looks 7 & 8
Being of Love's selection is divided into hats, jewellery, floral hair accessories, tiaras and daily mom and daughter hair accessories. For Irene, she enjoys making all kinds but hats are closest to her heart. This is because they can express a person's character and have more styles. "Pass me back the hat, I'll make a few adjustments, and it will become a new hat!" Now isn't that great? Wouldn't you love to reuse your wedding accessories? Aside from the nostalgia they carry, they'll always be sure to make your hair look amazing!
So dear brides, we hope you saw something you liked! When we got the opportunity to talk to Irene about her business, we learned so many things. Your wedding hairdo can be complimented with the right accessory, just trust your gut! We'll end with an excellent piece of advise from the owner herself: "Whatever you wear, it reflects your personal taste. You won't wear something you don't like." So let your bridal hair accessories highlight YOU on your special day!
Hair Accessories: Being of Love / Photography: Sophia Kwan Photography / Makeup Artist and Hairstylist: Janice Chu Makeup / Gown: 1.618 Couture and Bridal, Cavintage Bridal Boutique
See more wedding vendors at our Directory!