Hi brides! We know that you are completely focused on planning your wedding, but hey, don't forget about your honeymoon! Your honeymoon is your first official trip together as newly-weds. Make it memorable by choosing a special and romantic place you both will love. To help you out a bit on this detail, we've talked to our friends at Mr and Mrs Smith. So today, Claire Wilson, one of Smith's glamorous Senior Travel Specialists, reveals her top picks of the best honeymoon hideaways, whether you're craving tropical paradise, Santorini sunsets, Japanese tranquility or South American adventures. Enjoy.
Here's a bonus too: The Smith Extra, a free treat from Mr and Mrs Smith for all those who book these honeymoon hotspots with them!
This destination has nature and relaxation written all over it. Keemala's Bird's Nest Pool Villas comprise of cocoons of woven wood nestled in the trees, with alfresco bath tubs and private lap pools. The fact that this destination garnered a spot in Mr and Mrs Smith's annual World's Sexiest Bedroom Awards means you'd be in for a treat here. The hotel draws inspiration from Phuket's history and myths; its architecture is based loosely on ancient tribe dwellings. It's also a healthy haven thanks to healing spa rituals, guilt-free cuisine (featuring home-grown produce) and the eco-friendly ethos. Keemala has a playful side too! The bar has a terrace for sundowners and serves inventive and classic cocktails, including a lime-and-lemongrass-infused tom yum number and a bittersweet martini with raw cacao.
Smith Extra: A 90-minute Harmonising Massage for two in the spa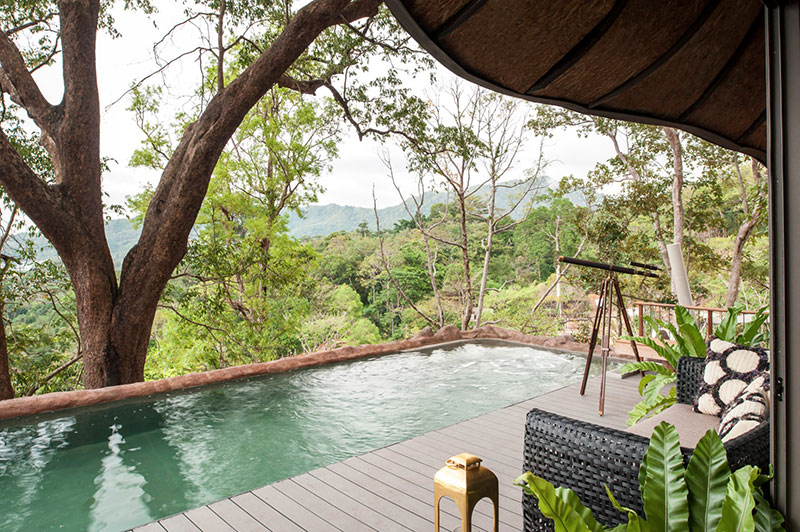 Santorini is a classic honeymoon spot and it's on top of the list for good reason. Grace Santorini is one of the island's serious trendsetters. The hotel is perched on a clifftop in a prime position, perfect for sunset drinks with your hubby! The hotel is spread steeply over different levels, like many properties in Santorini, so you'll feel like you have your own hidden corner of the hotel, whichever room you opt for. There's also a pool bar that expands from the restaurant and spills out around the infinity pool–it can't get more romantic than this! To add to the Greek isle experience, Claire recommends adding a catamaran trip around the island to your stay–it's a beautiful trip that ends in Oia to watch the sunset. Honeymooners can also go wine tasting. While Santorini's not well known for its wine, it actually produces some excellent, underrated whites.
Smith Extra: A bottle of sparkling wine and 20% off food and drink in the hotel's champagne lounge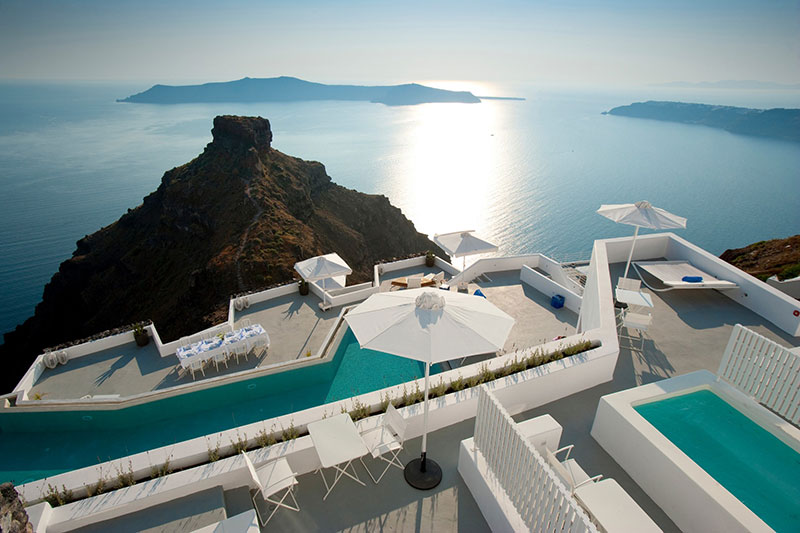 3. SIX SENSES LAAMU, the Maldives
If you're going to blow the budget and want an all-singing, all-dancing stunner of a honeymoon, then Six Senses Laamu in the Maldives is your best bet! Admittedly, it's expensive, but it delivers on every level. It's 'barefoot luxury' at its finest – really relaxed, but incredibly indulgent – and the overwater villas are insanely beautiful. The Laamu villas are the most private with their end-of-pier position. This dreamy hotspot THE perfect honeymoon hideaway, especially if you and your husband-to-be are beach lovers.
Smith Extra: A 30-minute foot massage or body scrub for two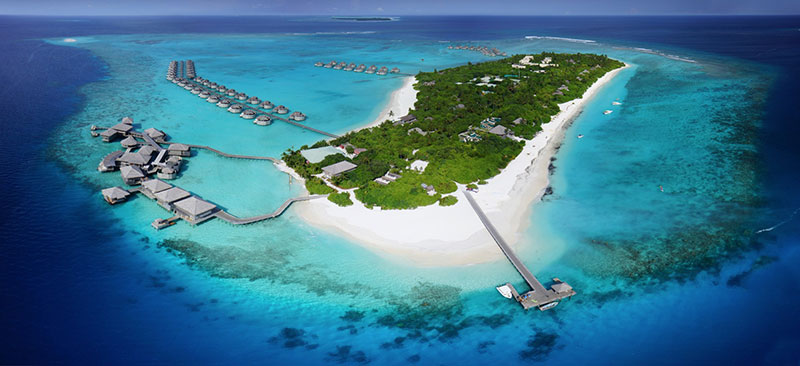 4. ESTANCIA LA BAMBA DE ARECO, Buenos Aires, Argentina
If you're an adventurous type, choosing something different for your honeymoon can be great fun and even more memorable. South America might not be everyone's first thought for romance, but there's so much to explore and discover here. It's the ultimate outdoor adventure! At Estancia la Bamba de Areco, you can go horse-riding any time you like. The hotel has sprawling ranch grounds, a first-class equestrian heritage, and a fleet of resident horses. The hotel's style is contemporary infused with a touch with the area's history and traditions. There's a beautiful swimming pool and staff are dressed like gauchos–what more could you ask for? Opt for the Cottage Suite, set in its own separate building, for ultimate seclusion.
Smith Extra: A bottle of champagne in your room; GoldSmith members also get a guided tour of San Antonio de Areco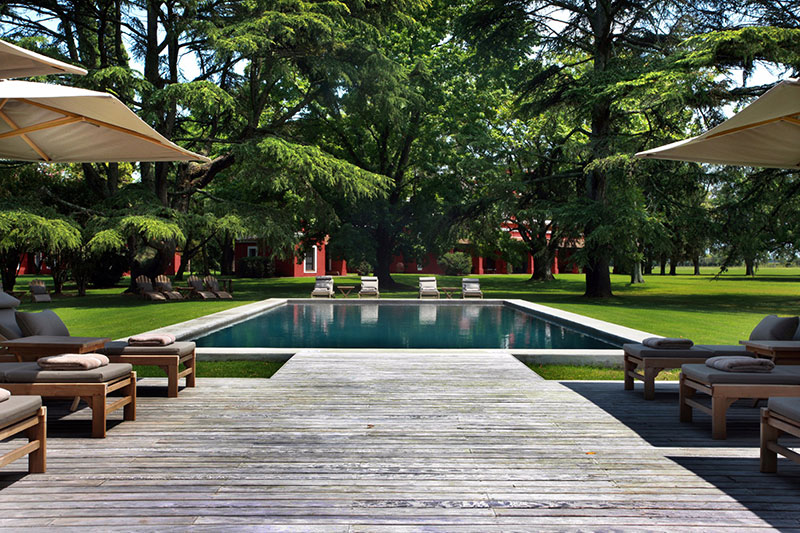 Japan is definitely trending as a destination at the moment and this hotel, in true Aman style, is a great beauty. It's in the running for the Most Spoiling Spa in this year's Smith Hotel Awards, so it's the place to go if you want to book in for some serious relaxation. The hotel is set in the forested hills of Ise-Shima National Park and has spacious villas, hot spring onsen baths, sea views, and delicious seafood. The buildings are inspired by classic Japanese ryokan tradition, featuring natural materials that work in harmony with the views and surroundings. It may not be the easiest place to get to. The journey to this oriental paradise consists of a three-hour drive from the nearest airport, or a short domestic hop from Tokyo. But the longer the journey, the sweeter the arrival, and, the more memorable the experience!
Smith Extra: Daily breakfast
Well, doesn't this list just make you want to focus all your attention on planning the honeymoon? Every destination is just beyond amazing! Good luck zeroing in on just one. When it comes to the business of romantic travels, the team behind Mr. and Mrs. Smith definitely have it all down pat. So, if you want to know more about these destinations, or you have other locations you would like to explore, give them a call at 800 905 326 or visit mrandmrssmith.com.