Let's talk about veils–yes, that sheer fabric that is the last accessory you will put on just moments before walking down the aisle. It's a piece that exudes grace and adds that extra touch of femininity to the whole bridal ensemble. Today, there are many kinds of veils that brides can choose from to match her personality, her gown, and the theme of the wedding. Here is a collection of stunning veils that will turn any maiden into a drop-dead gorgeous bride!
Vintage Bird Cage Veil
This veil falls effortlessly just over a brides face for a subtle and subdued look.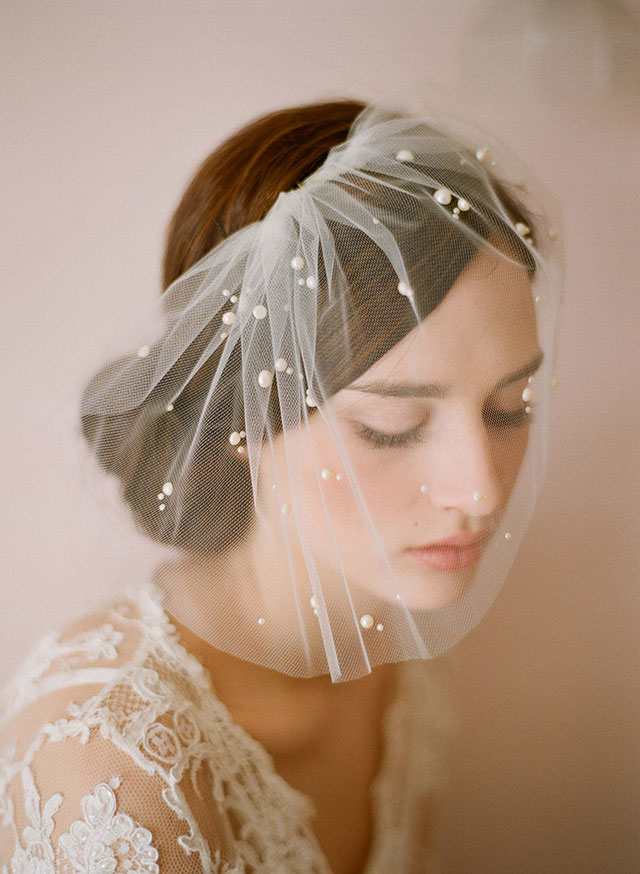 [From: Alisa Brides via Etsy]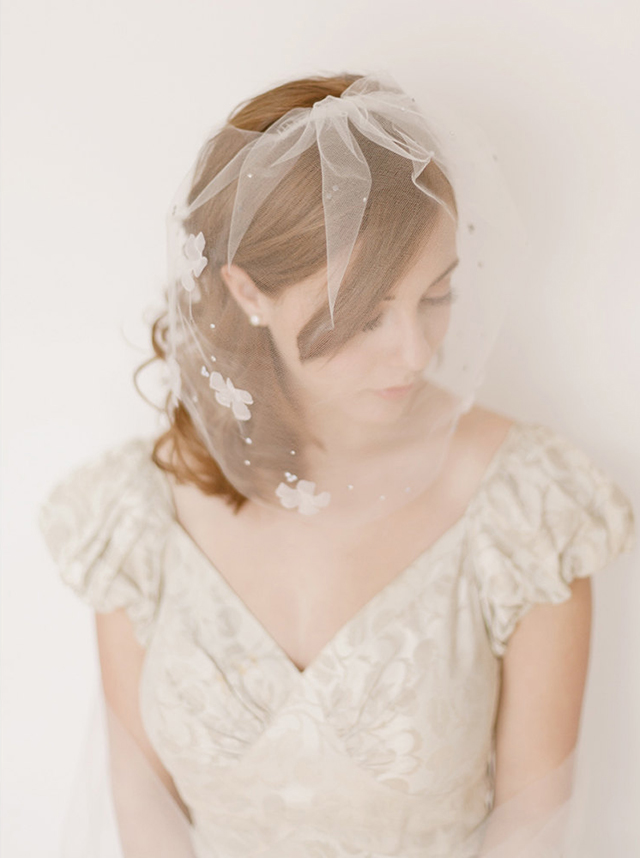 [From: Erica Elizabeth Designs via Etsy]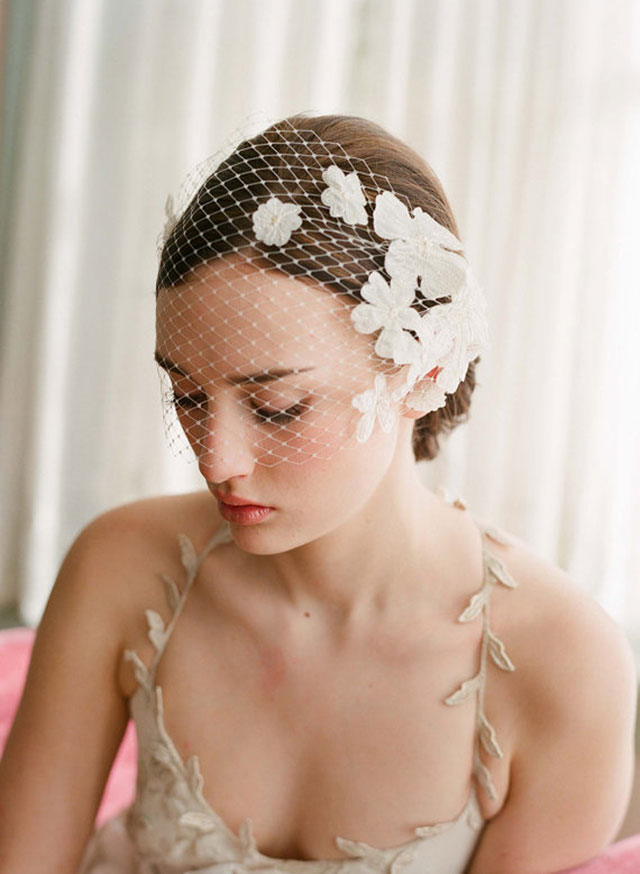 [From: Twigs & Honey via Etsy]
Chic Juliet Cap
This is a vintage piece that definitely exhibits style and sophistication! There's a long version, too, if you'd still prefer the long, draping silhouette.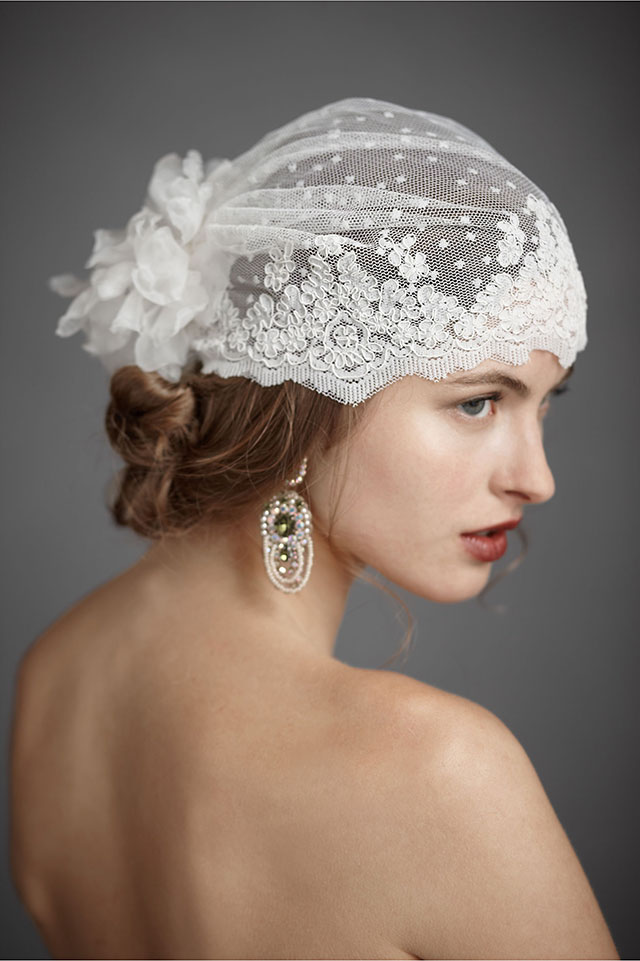 [From: BHLDN]
[From: Sibo Designs via Etsy]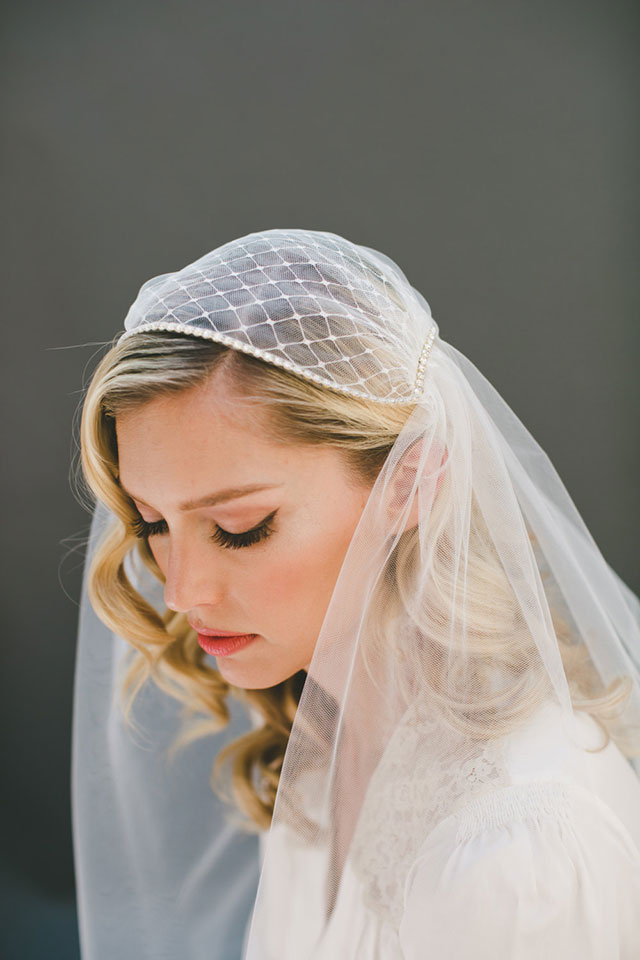 [From: Veiled Beauty via Etsy]
Short and Embellished Veil
You can go for a short veil that is elbow length and play it up with more embellishments. Take these samples for inspiration!
[From: Amanda Gros]
[From: Veiled Beauty via Etsy]
Stunning Lace Details
Of course, you will never go wrong with lace, and lots of it! Always so feminine, lace is a bride favorite!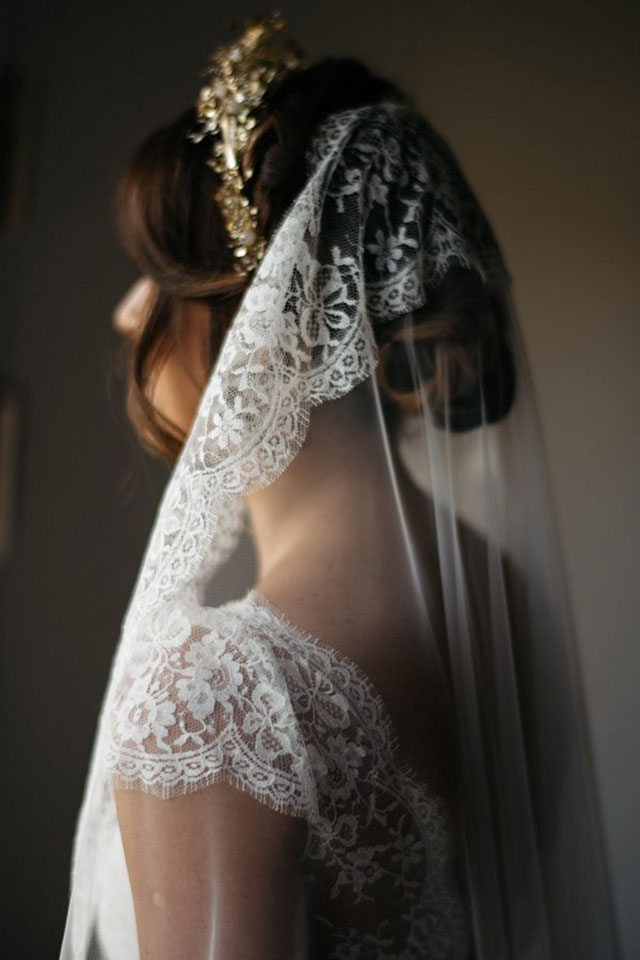 [From: Junebug Weddings / Photo: Chris Copeland]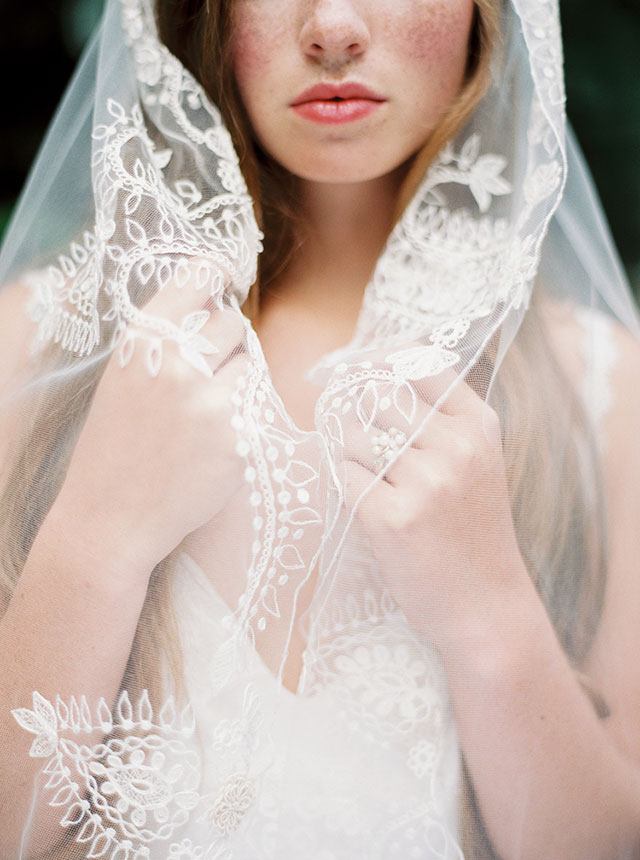 [From: Once Wed / Photo: Jeremiah and Rachel Photography and Orange Photographie]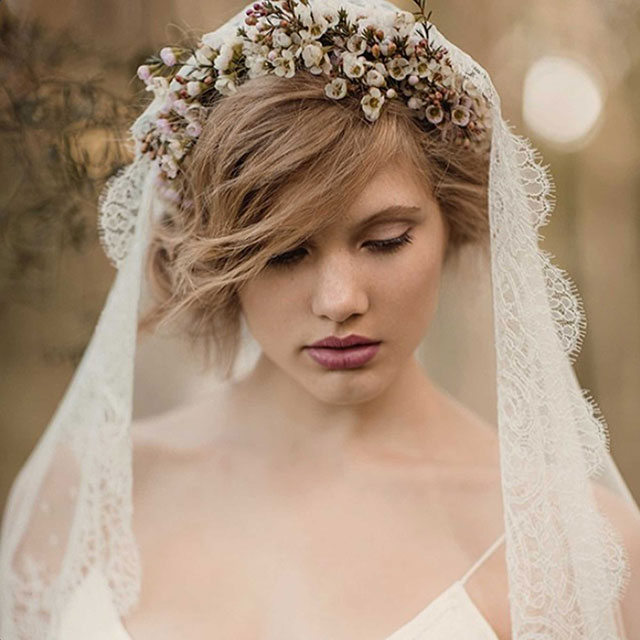 [Photo: Jessica Sim Wedding Photography]
Elegant Appliqué Accents
For a subtle play of details, try appliqué accents. They serve as beautiful adornments and are also eye-catching elements!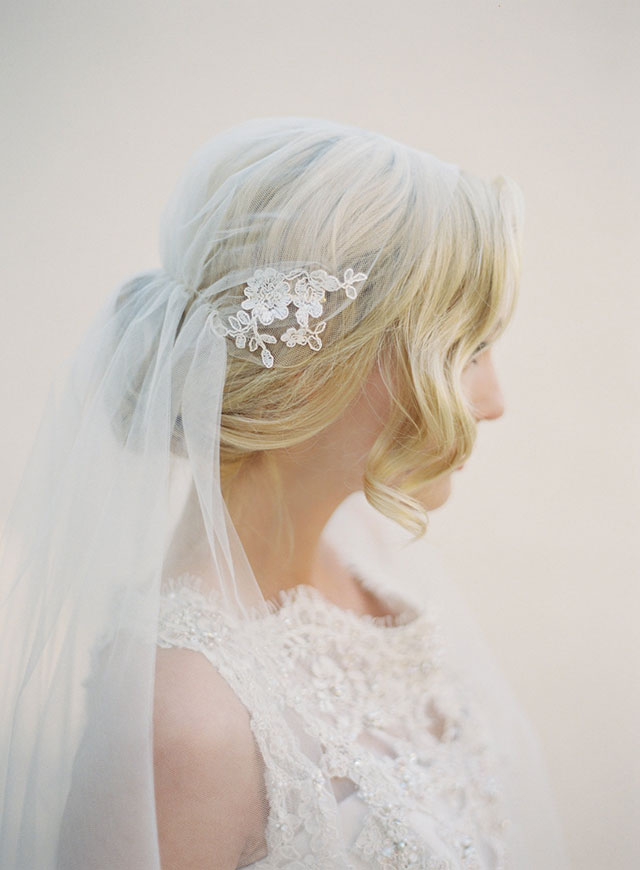 [From: Veiled Beauty via Etsy]
[From: Melissa Cauchi  Hair Dressing / Photo: Jenny Sun Photography]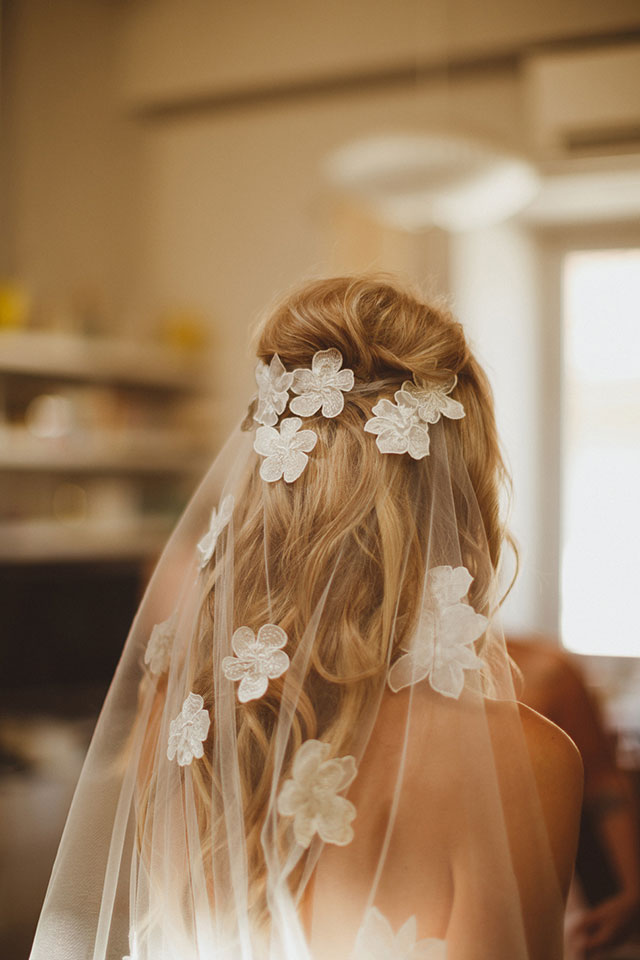 [From: Ruffled / Photo: Ed Peers Photography]
Sparkling Sequins or Crystals
Dazzle everyone at your wedding with a veil full of sparkling sequins! Or, turn it up with crystals if you really want to make a statement.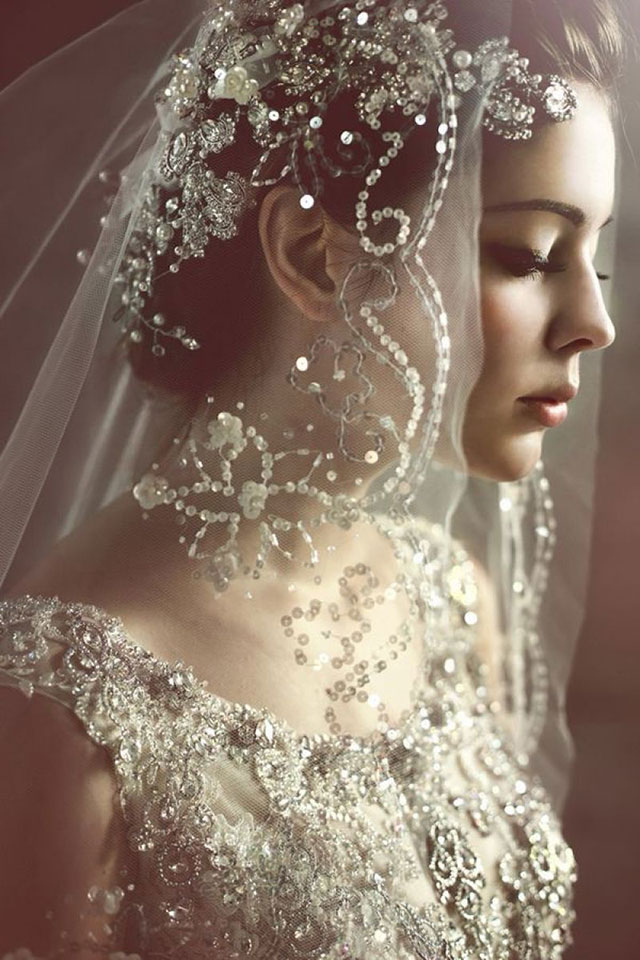 [From: Elegant Wedding Invites]
[From: Love My Dress / Photo: Sandra Aberg]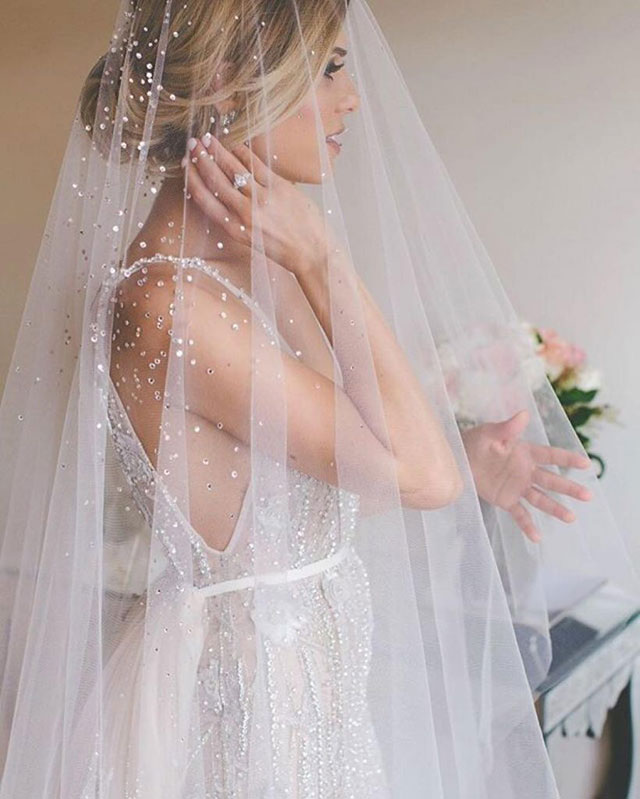 [From: Wedding Dream / Photo: Weddings by Morris]
Crown Headresses
Every queen deserves a crown! So, why not accentuate your veil with a crown headpiece?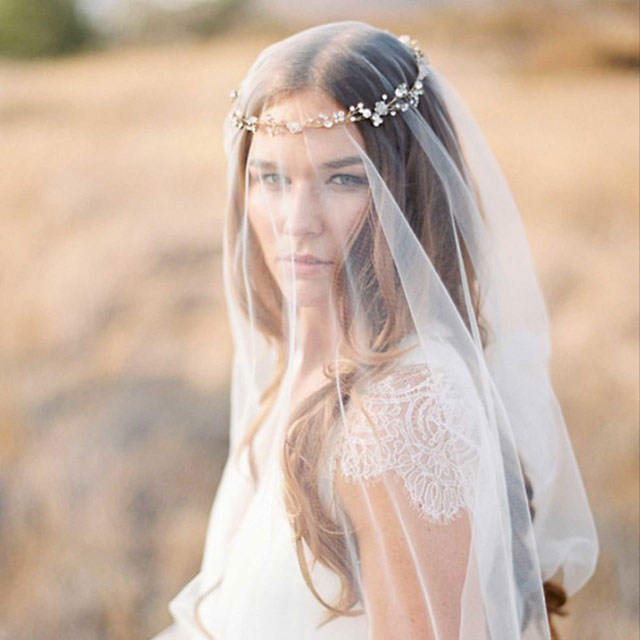 [Photo: Sarah Kate Photo]
[From: Wedding Include]
Long and Lavish Veil
Finally, a floor-length veil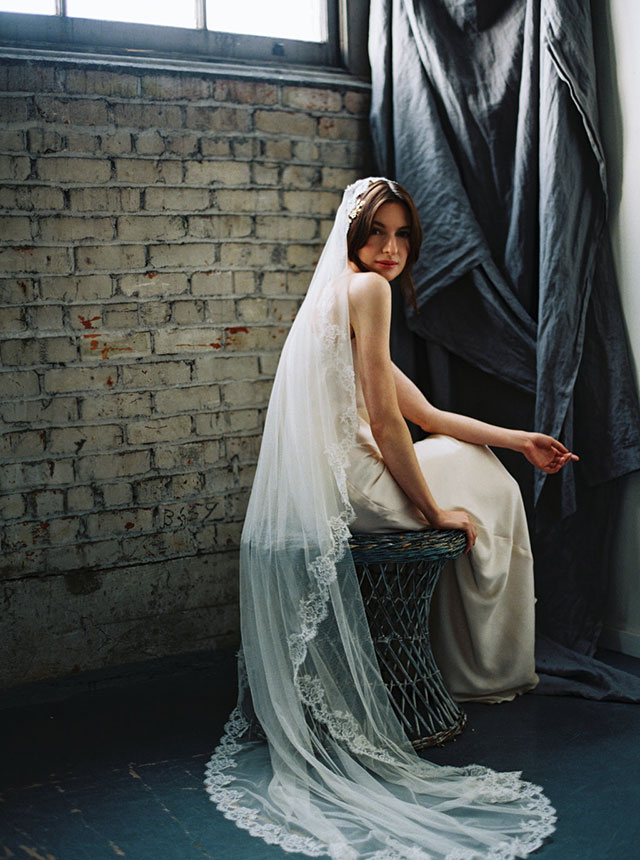 [From: Melinda Rose Design via Etsy]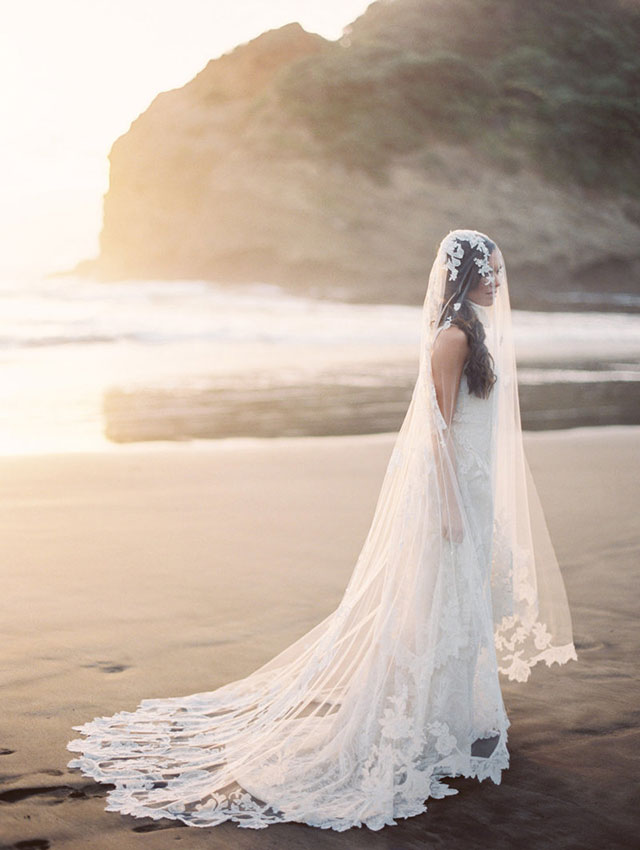 [Photo: Erich McVey]
[From: Martha Stewart Weddings]
Take your pick, ladies! And get ready to transform into a gorgeous vision on the aisle!