Did you ever consider printed bridesmaid dresses? It's a fun way to add character to your wedding and it can make your best girl friends look even more like striking beauties! Here are some really pretty prints you can take inspiration from. Each look is uniquely appealing, and we're sure your bridal party will love whichever one you will choose!
Floral
For a rustic outdoor wedding, why not go for floral printed dresses? These look really pretty and go so well with the greens.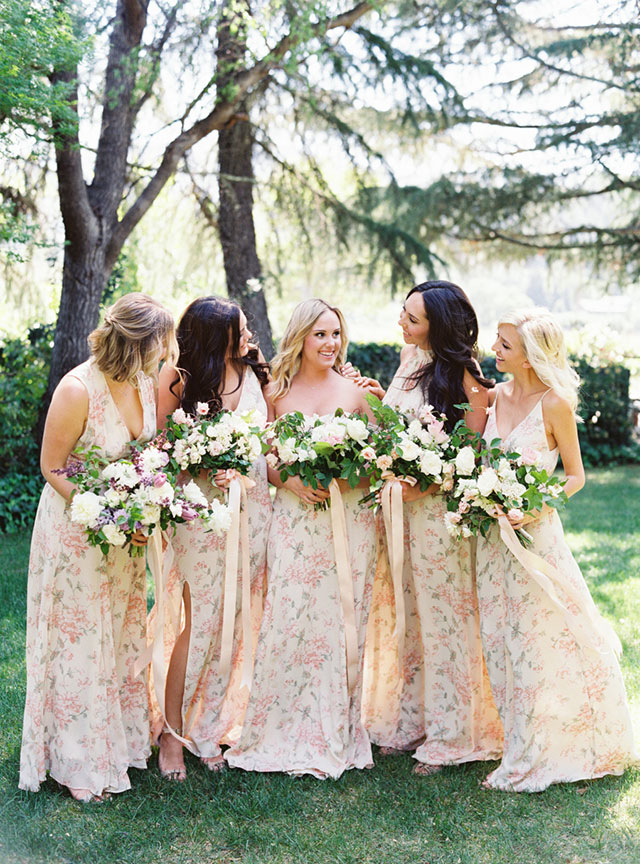 Marble
For a touch of edgy elegance, try marble printed dresses. The subtle print and hint of color turns a simple dress into a work of art.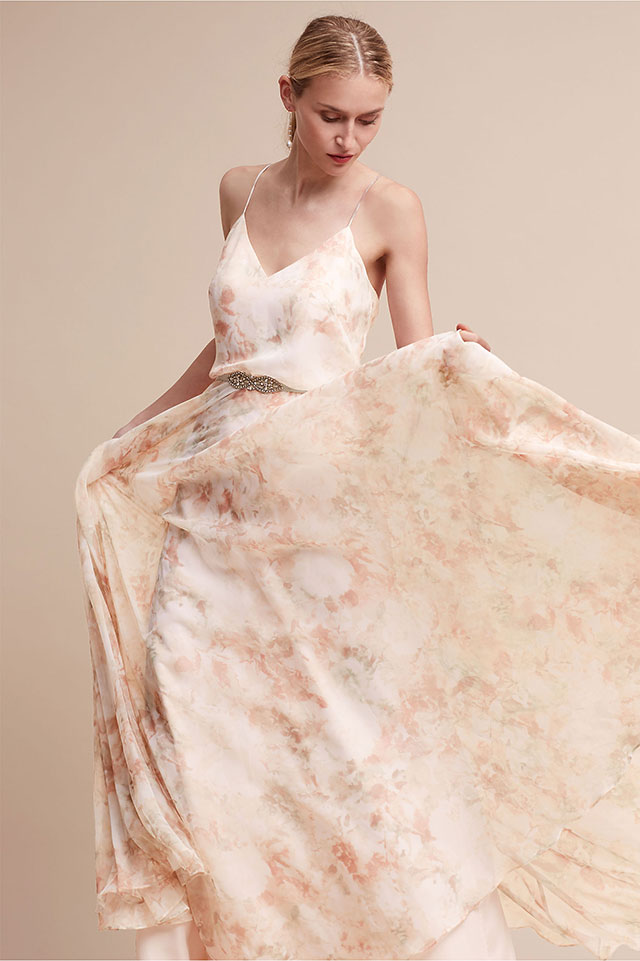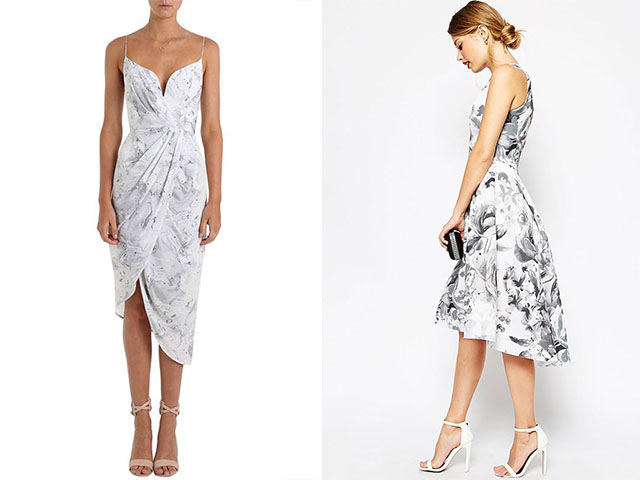 Tropical
The island vibe is definitely irresistible, and so are these tropical printed dresses! Don't these bridesmaids look really fresh in their gowns?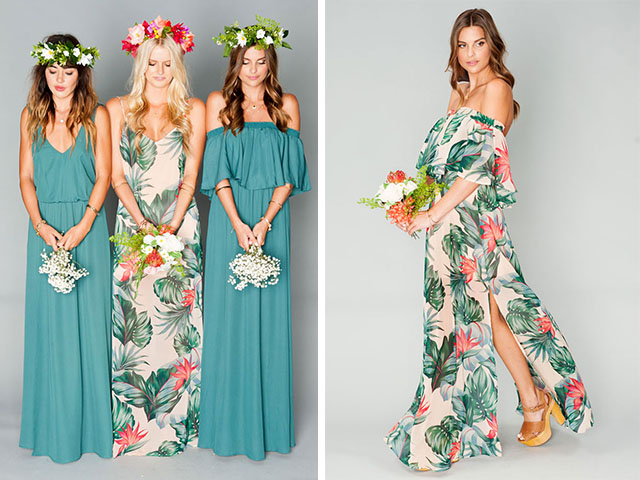 Metallic
Sophistication is an evident result of wearing one of these dresses with metallic prints and accents. We're loving the soft shimmer when the fabric catches the light!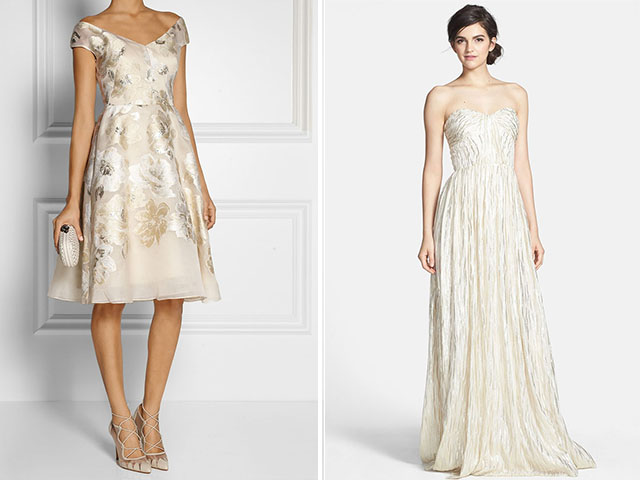 Stripes
Finally, for a bold and fun look, go for striped bridesmaid dresses! You can still achieve an elegant look but more character with this striking choice of print.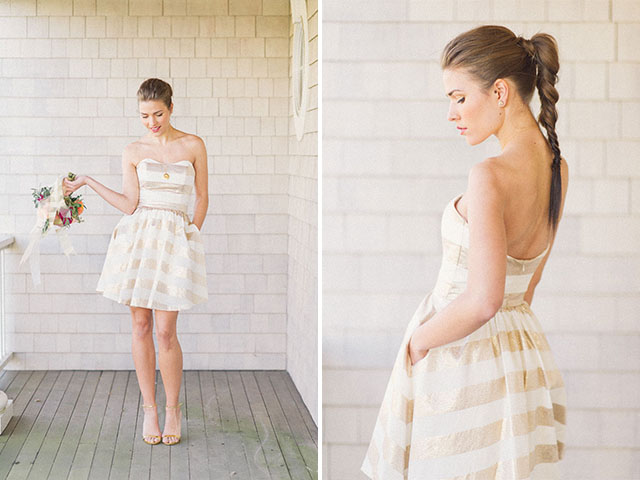 Now, which one do you fancy?
Image sources: Plum Pretty Sugar, BHLDN, Jessica Burke Photography, Style Me Pretty, ASOS, Diana McGregor Photography, Nordstrom, Net-a-Porter, Kat Harris Wedding Photography, Love and Light Photographs, Once Wed, Green Wedding Shoes, Show Me Your Mumu