With wedding season almost in full swing, we thought we'd share some quick and easy hairstyles that you can totally do on your own be it as a bride, bridesmaid, or wedding guest. We've summoned expert help from Xing of XING maQuillage who came up with three gorgeous styles — a half updo that can be turned into a side-swept updo, plus a 5-minute braid.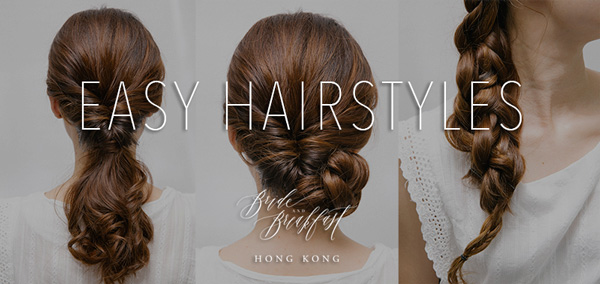 Hairstyle #1: Half Updo
Add volume to your hair by creating loose curls with a curling iron and then teasing the top portion of your hair.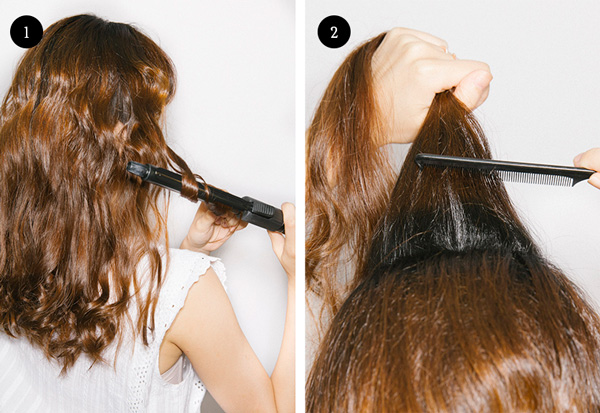 Tie your hair into a pony tail and then split the part above the hair tie in the middle.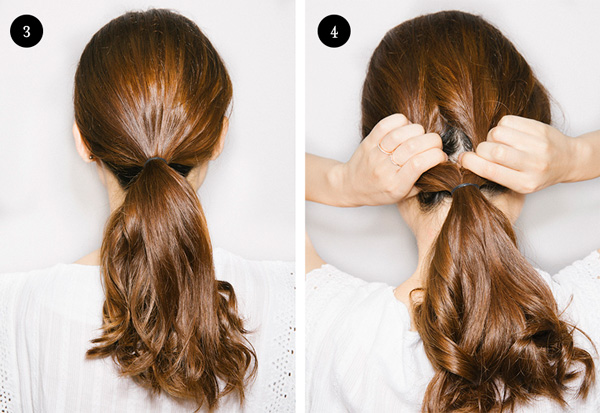 Carefully tuck the pony tail into the split and gently pull all the way down.
Secure the top half with a few hair pins. Take a small bunch of your pony tail and wrap it around the hair tie to hide it.
Secure with a hair pin and finish with some hair spray.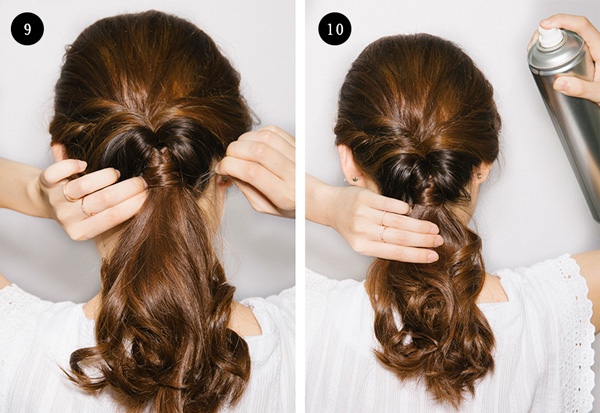 Tada!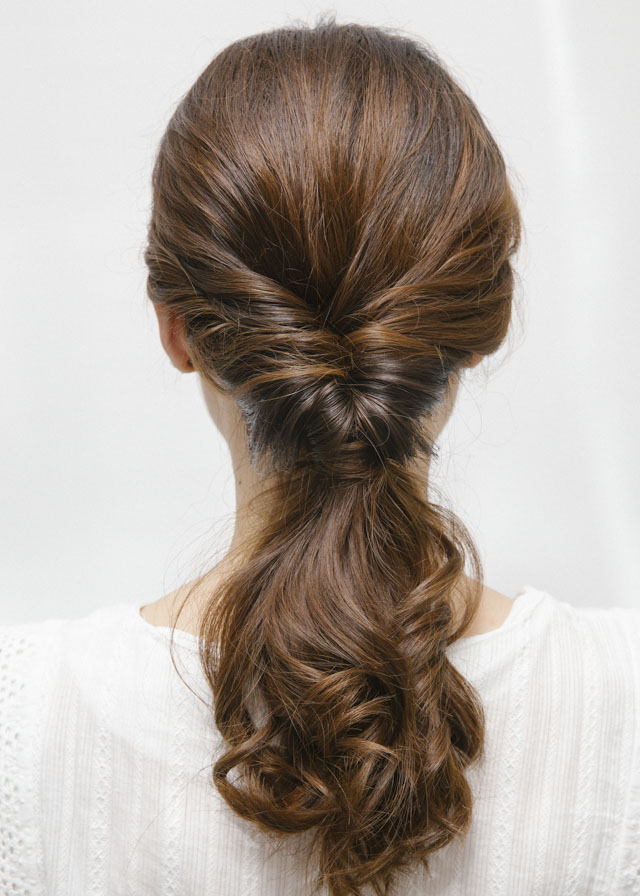 Hairstyle #2: Side-swept Updo
Create a full updo as a continuation of Hairstyle #1 by braiding the pony tail and securing with a second hair tie.
Secure the bun with a few hair pins and finish with some hairspray.
Here's the final look.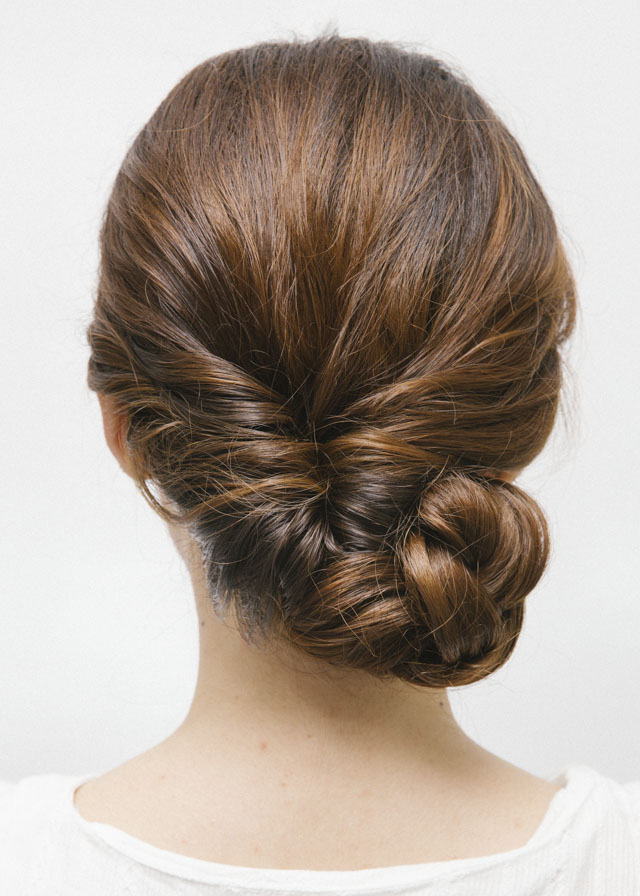 A flower comb like the one from our D.I.Y. tutorial a few weeks back would be a great accessory to finish this hairstyle.
Hairstyle #3: 5-minute Braid
Split hair into three equal parts, and bring all to one side.
Braid the first part separately and temporarily secure the ends with a hair pin.
Do the same for the other two parts.
Once all three are braided, proceed to make a bigger braid by using the three existing braids. Secure the end with a small hair tie.
Here's what it should look like. Now, wasn't that just the easiest?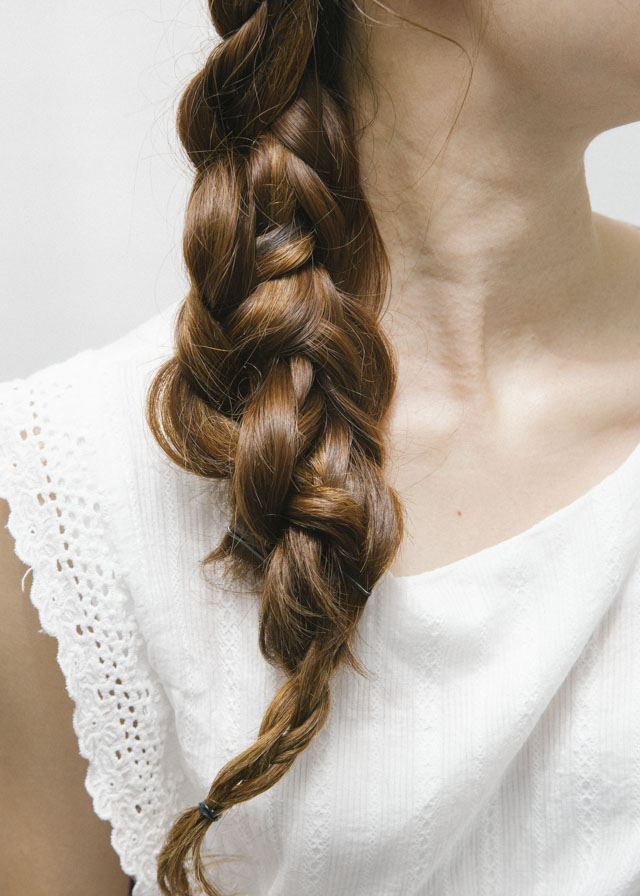 Hair Stylist: XING maQuillage