What's better than getting lai see? Getting lai see in pretty designs, of course! For your wedding day, why not make personalized red packets for your bridesmaids and groomsmen? It's a thoughtful gesture that is both practical (can't really mix up color-coded and personalized envelopes) and easy to make. You can also make some extra ones for your reception table and wow your guests. Let's get on it!!
You will need:
A4 sized paper in different patterns and/or colors (medium thickness)
Glue stick, cutter, scissors, cutting mat, ruler, and a printer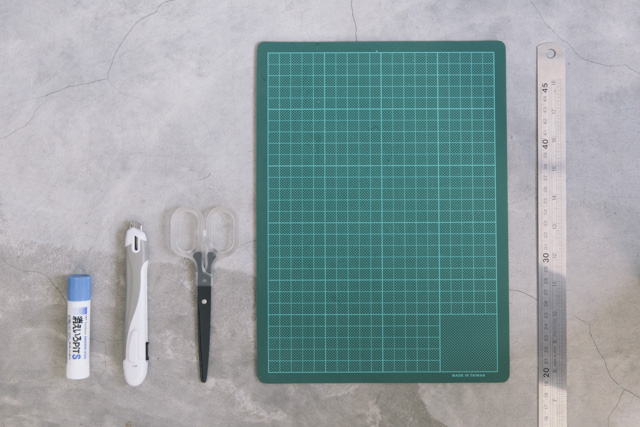 Instructions:
1. Download and print this template onto the backside of your colored A4 sheets.
2. Cut the template out but cutting along the solid lines.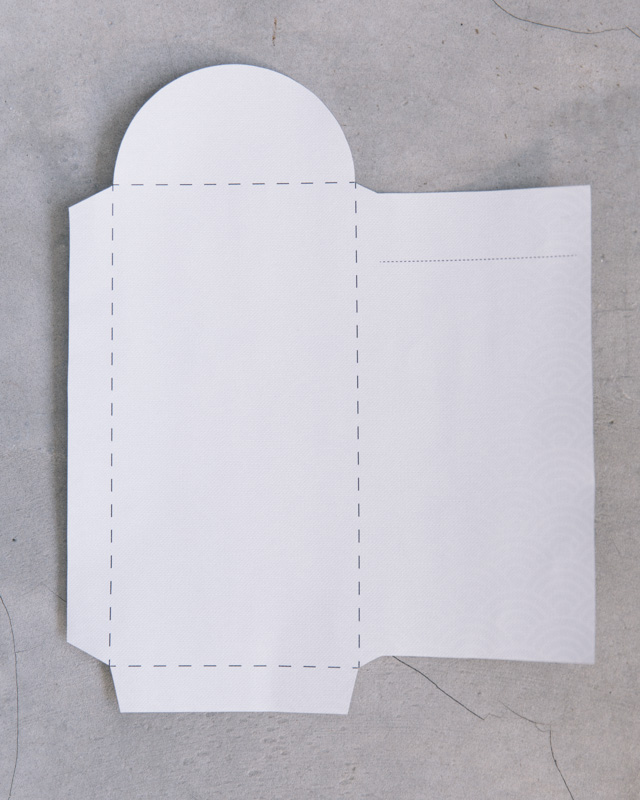 3. Cut a slit along the dotted lines with your cutter using your ruler as a guide. 
4. Fold along the dashed lines starting with the small left side flap.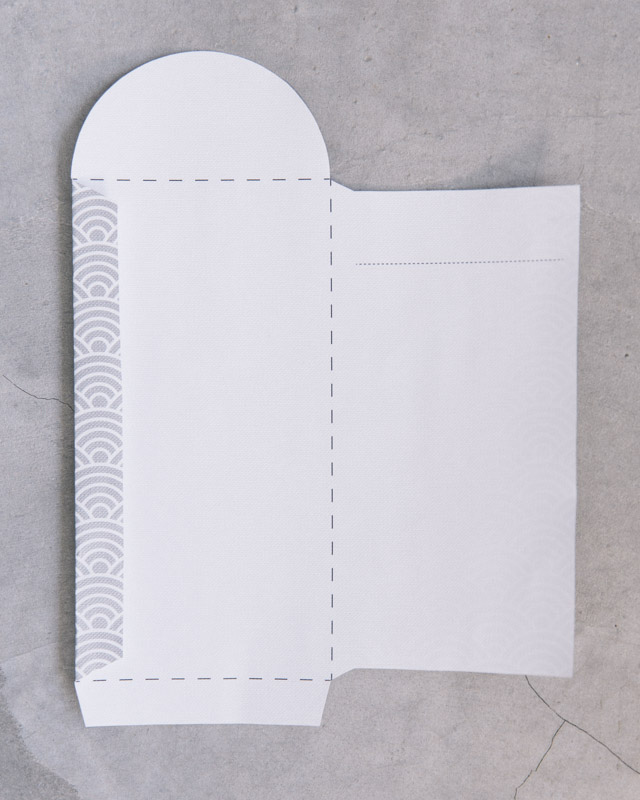 5. Fold and glue the right flap onto the left flap.
6. Fold and glue the bottom flap up.
7. Fold and insert the top flap into the slit.
Here's what they should look like: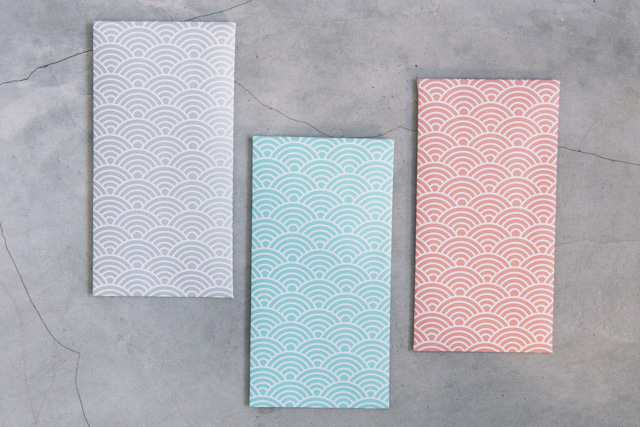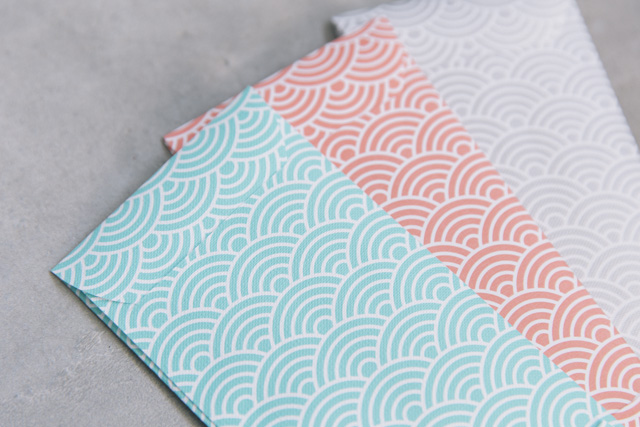 To personalize your lai sees, add some fun calligraphy using metallic pens.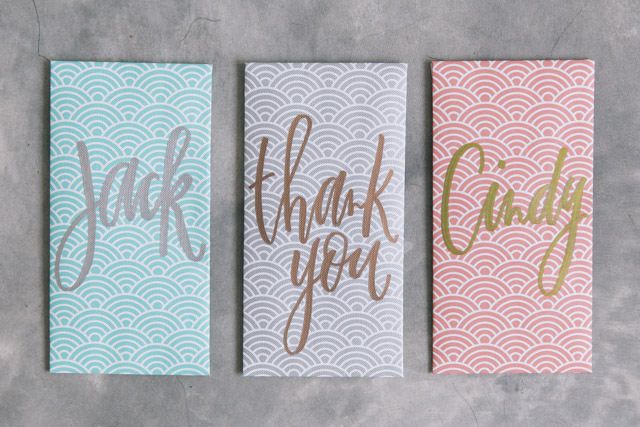 Hope you have fun making your red packets, and please don't forget to be generous! 🙂
Photographer: Nikki Li