Wearing a qun gua on your wedding day is a deep-rooted tradition that honors your cultural and family heritage. It's an essential part of entering into this new phase in your life and it's one of those moments we always look forward to when we receive wedding photo submissions. There's nothing more heartwarming than seeing a bride getting dressed into her qun gua with her parents by her side beaming with pride.
In the past, the qun gua was passed down from one family to another. But due to changes in lifestyles and for practical reasons, many modern brides now opt to rent their qun gua. If you're thinking of doing the same, today's article will help you pick the perfect qun gua. We had a chat with Queen's Embroidery and got all the information you need about the different kinds of qun gua as well as the embroidery patters and their meanings. Read on below to learn more for everything you need to know about picking a qun gua and how to complete your Chinese wedding look.
The Different Kinds of Qun Guas
The King of Gua – Embroidery Density: 100%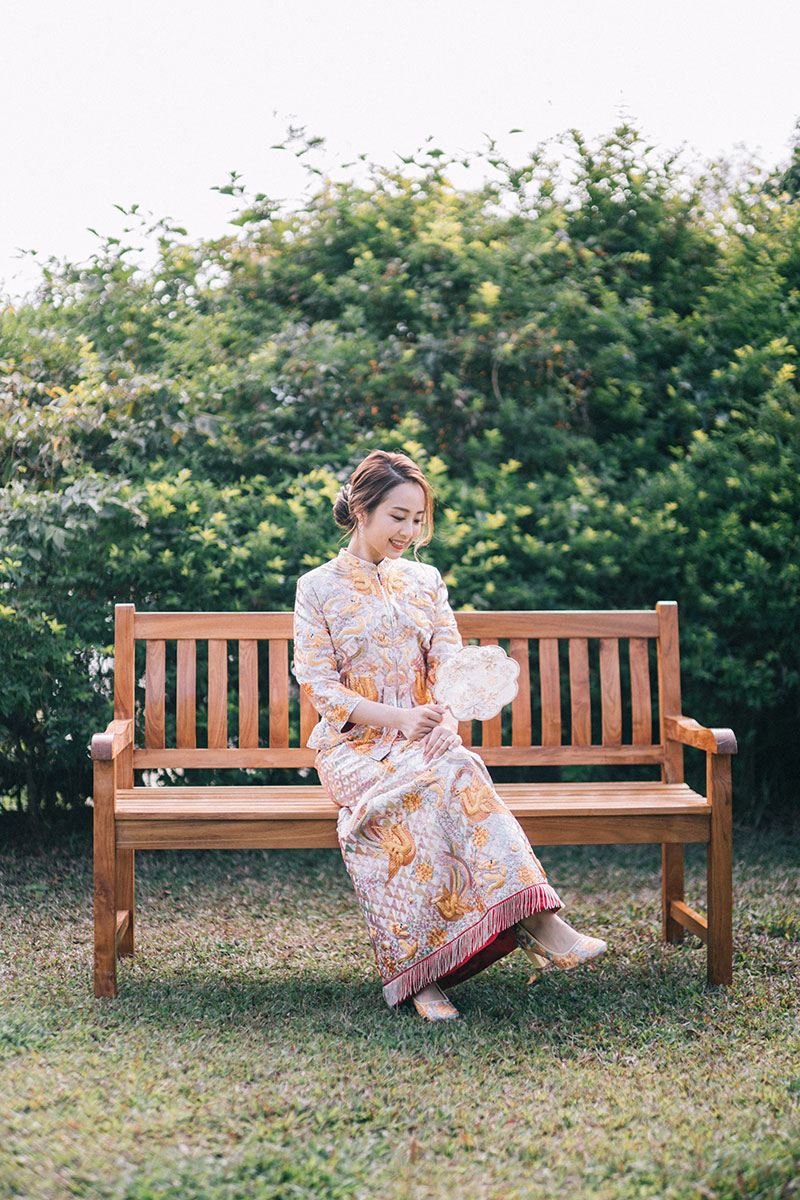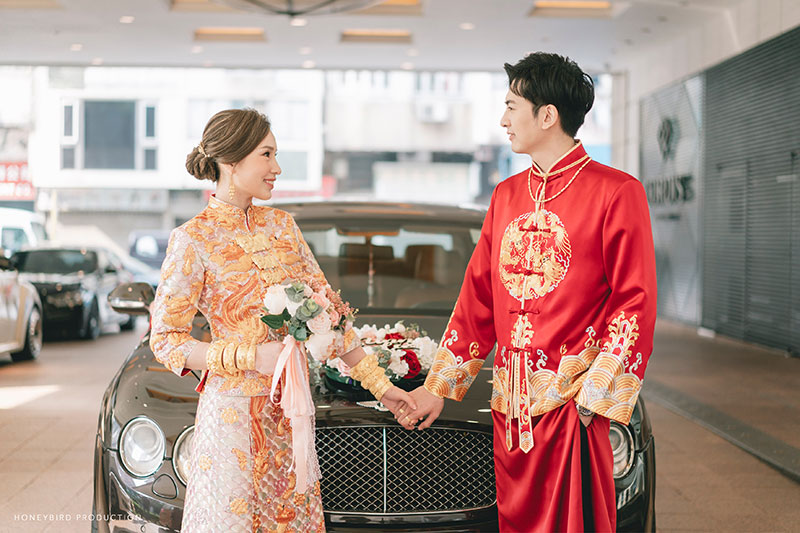 The King of Gua is fully embroidered with gold and silver threads, a gorgeous and extravagant choice for brides who seek a luxurious look. This gua can also be accompanied by a descendant belt, which signifies bearing more children for the family.
The Queen of Gua – Embroidery Density: 90%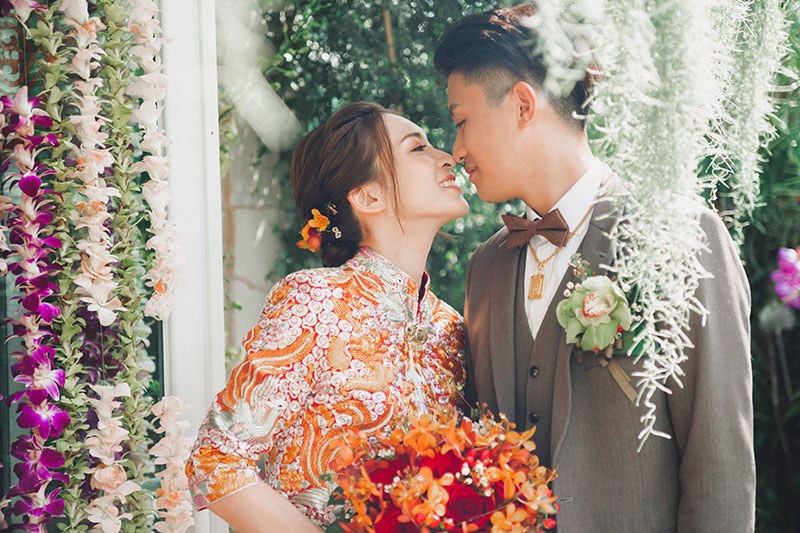 The Queen of Gua, features the embroidery density is relatively high also made with gold and silver threads. Aside from the air of nobility of this style, the added red detail helps highlight the waistline. Hence, this style is a popular choice among brides.
"Big Five Fortune" – Embroidery Density: 80%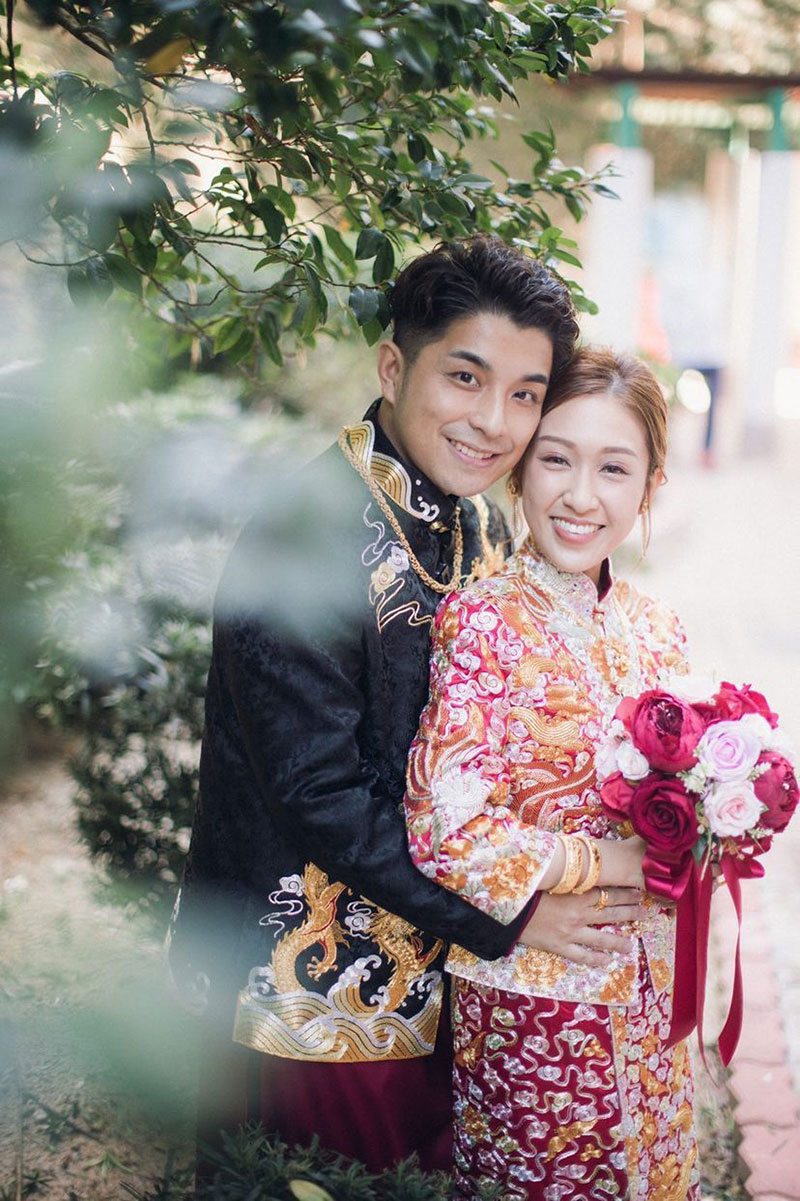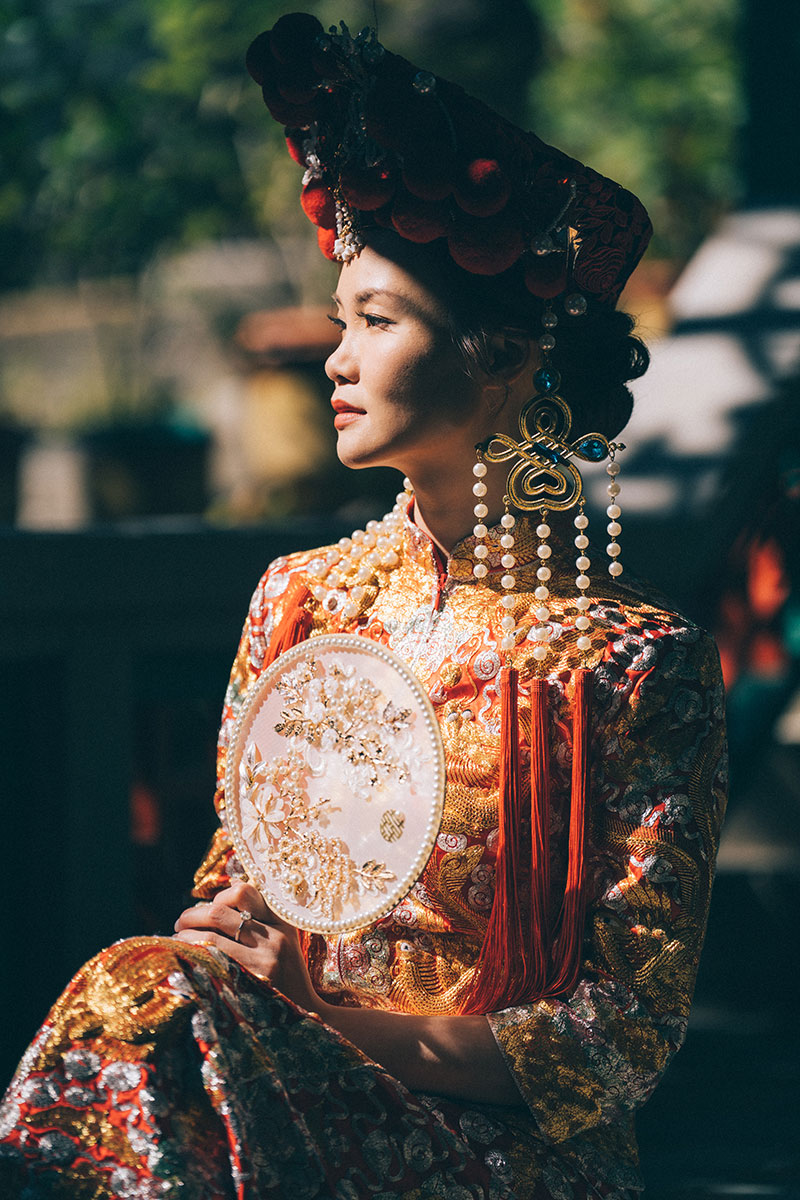 If you're looking for a more festive look, the Big Five Fortune style is just for you. The balanced proportion of the gold and silver threads gives ht dress a playful yet gentle vibe. And since this style comes with other various auspicious elements, it is favorite pick among the elders.
Middle Five Fortune – Embroidery Density: 50-70%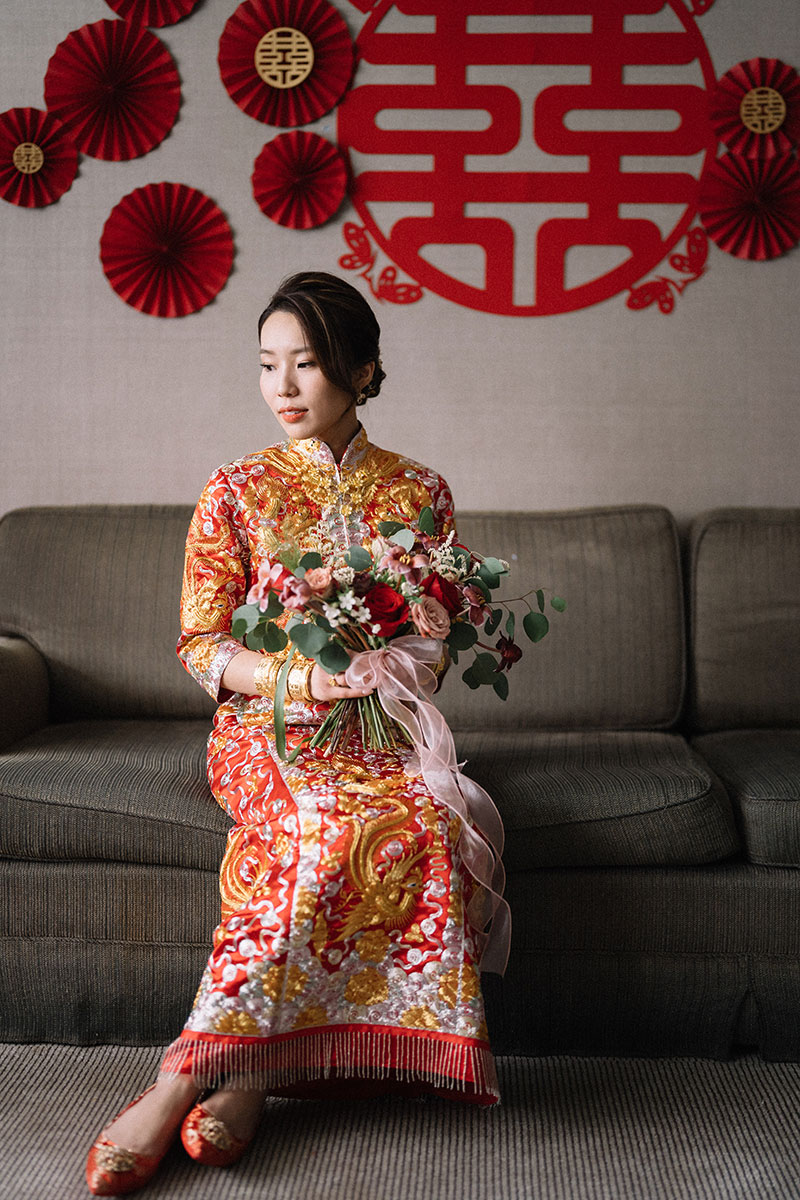 The Middle Five Fortune style comes with average density and striking a balance between the liveliness of red with other colors. This style is also enlightened by a generous amount of gold and silver threads so it's still festive and very eye-catching.
Small Five Fortune – Embroidery Density: Less than 30%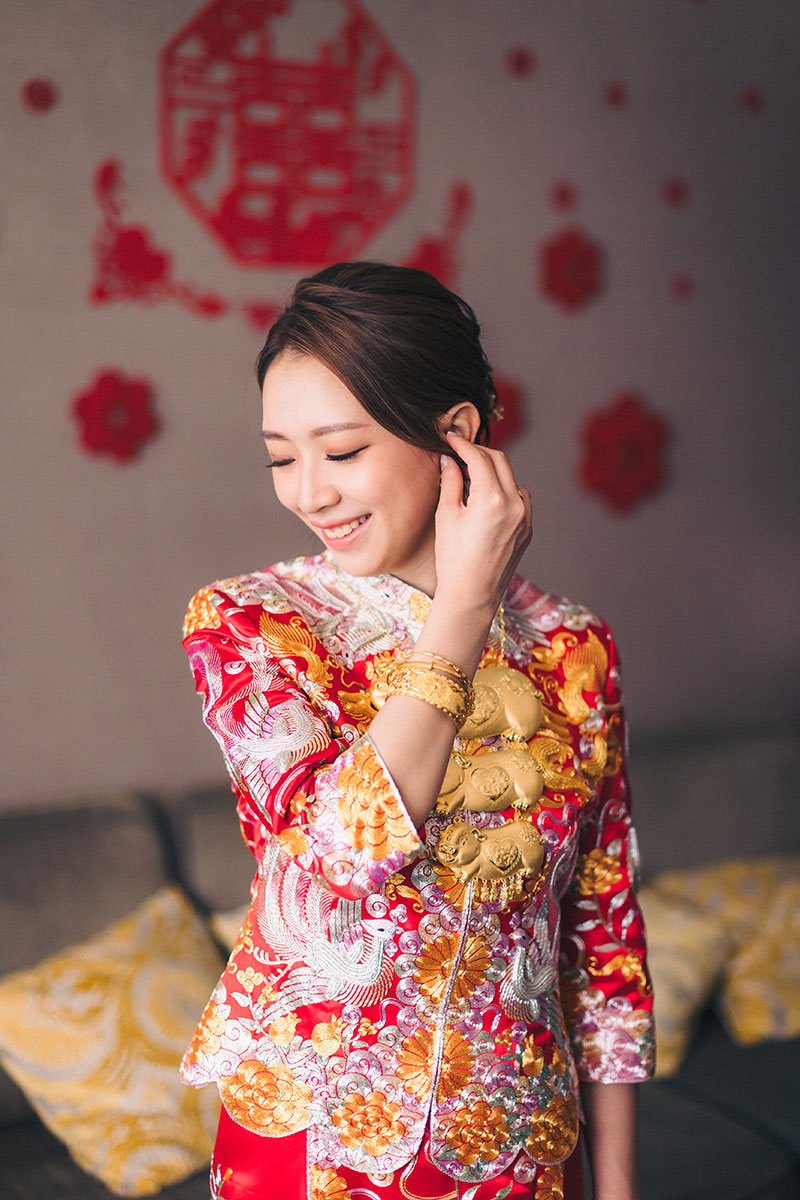 Small Five Fortune dress is made with low embroidery density mainly using red thread. It's also the style with the least amount of gold and silver threads. Because of this, it's a more simple take on the gua and yet it carries all the essential and festive elements. This is look perfect for brides who want a less elaborate but still traditional look.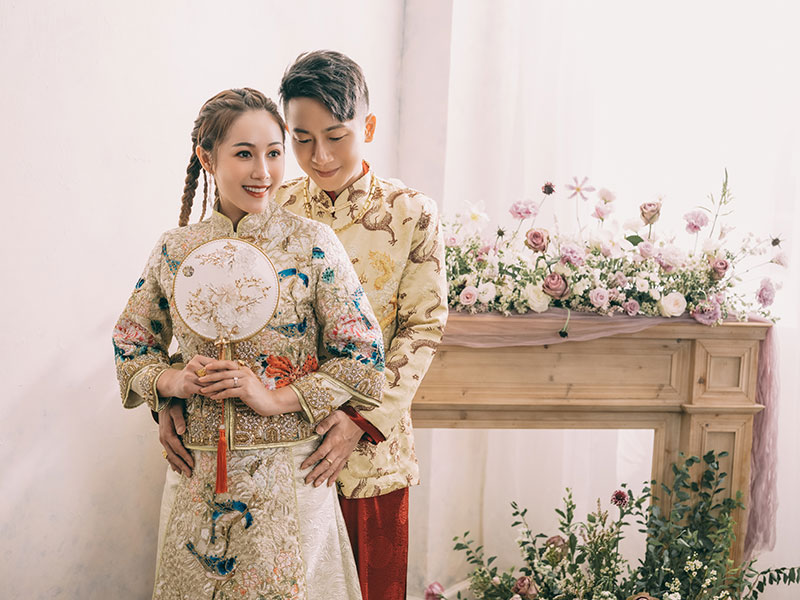 Some modern brides prefer purely floral patterns for their qun gua–no dragon and no phoenix patterns. This is one of the go-to looks for those who want to fuse traditional and contemporary looks into their guas. In some cases, couples want to go for unconventional looks. One of these less common looks is the qun gua inspired by a mix of Malaysian and Chinese influences. The main patterns for this style are flowers and birds.
The Symbolic Meaning of Traditional Embroidery Images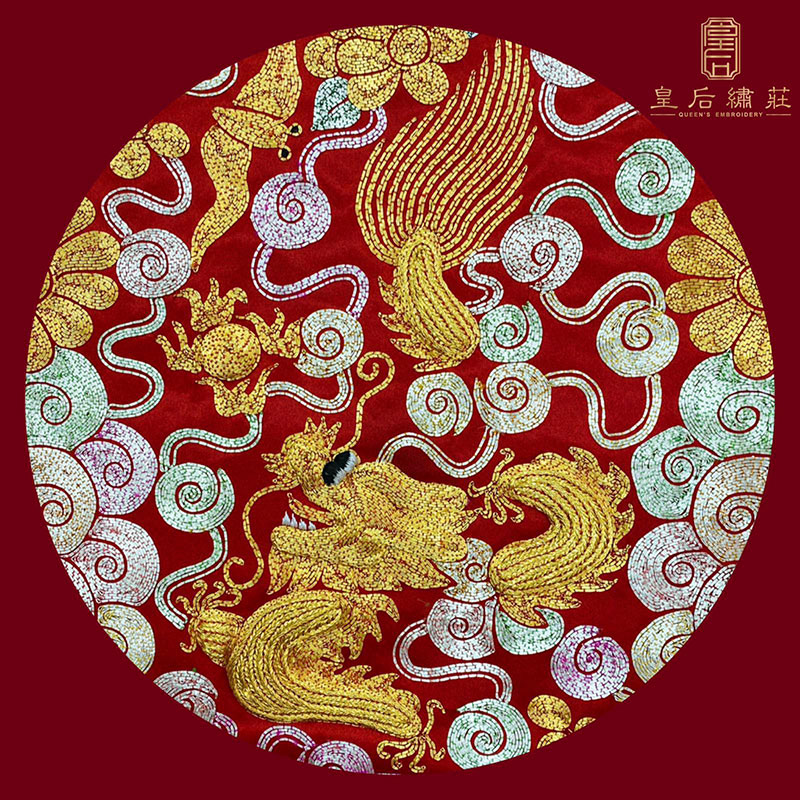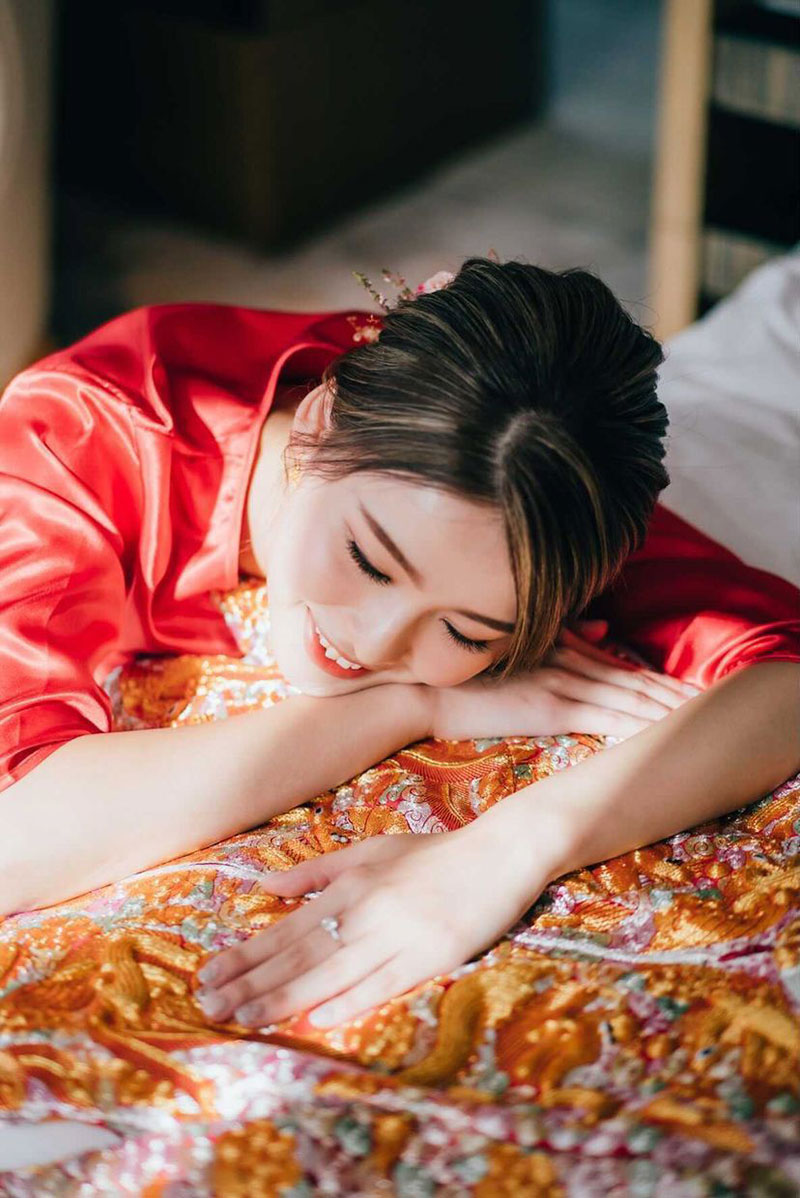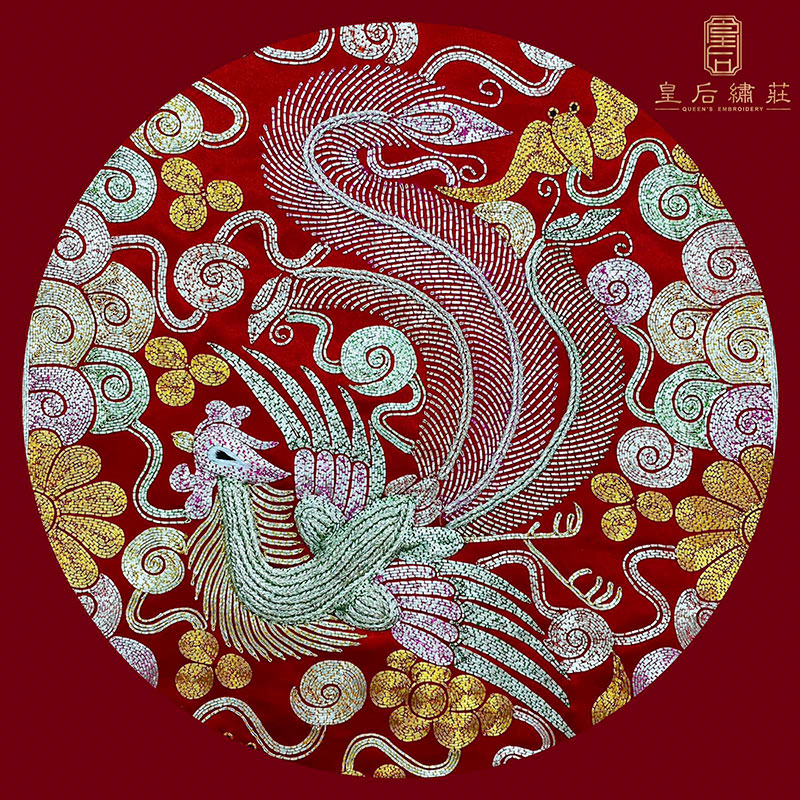 Dragon and Phoenix: In Chinese "longfeng cheng xiang" means "eternal love".
Auspicious Clouds: Auspiciousness
Pomegranate: Having Many Children
Mandarin Ducks: Mandarin ducks play in the water in pairs and therefore symbolize a lasting marriage.
Peony: Blossoming and Prosperity
Five Bats: Five Blessings in a Row
Goldfish: Like ducks in water, goldfish represent having a long and happy marriage.
Styling Your Qun Gua
Before we go into styling, let's just recall that wearing a qun gua for your wedding is a traditional etiquette means a lot to your family. You can read this to learn more about the deem symbolism behind your dress: Chinese Wedding Traditiona: The Qun Gua. It's also important to know the do's and don'ts for your qun gua, which you can read here: Important Do's and Don'ts for Your Chinese Traditional Qun Gua.
Now that we've covered the bases, how can you style your qun gua? Depending on the kind of qun gua you will be wearing, you can go for different looks. Queen's Embroidery recommends a champagne-colored headdress if you will wear a high-density qun gua.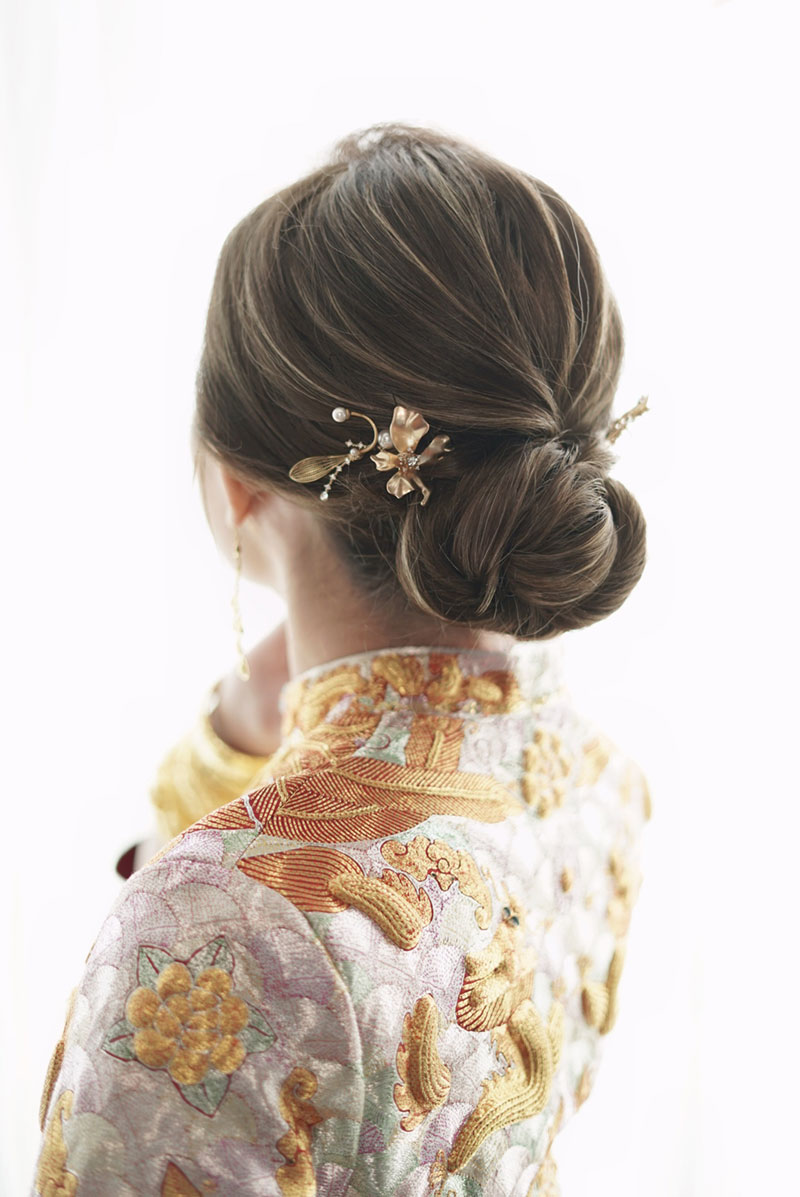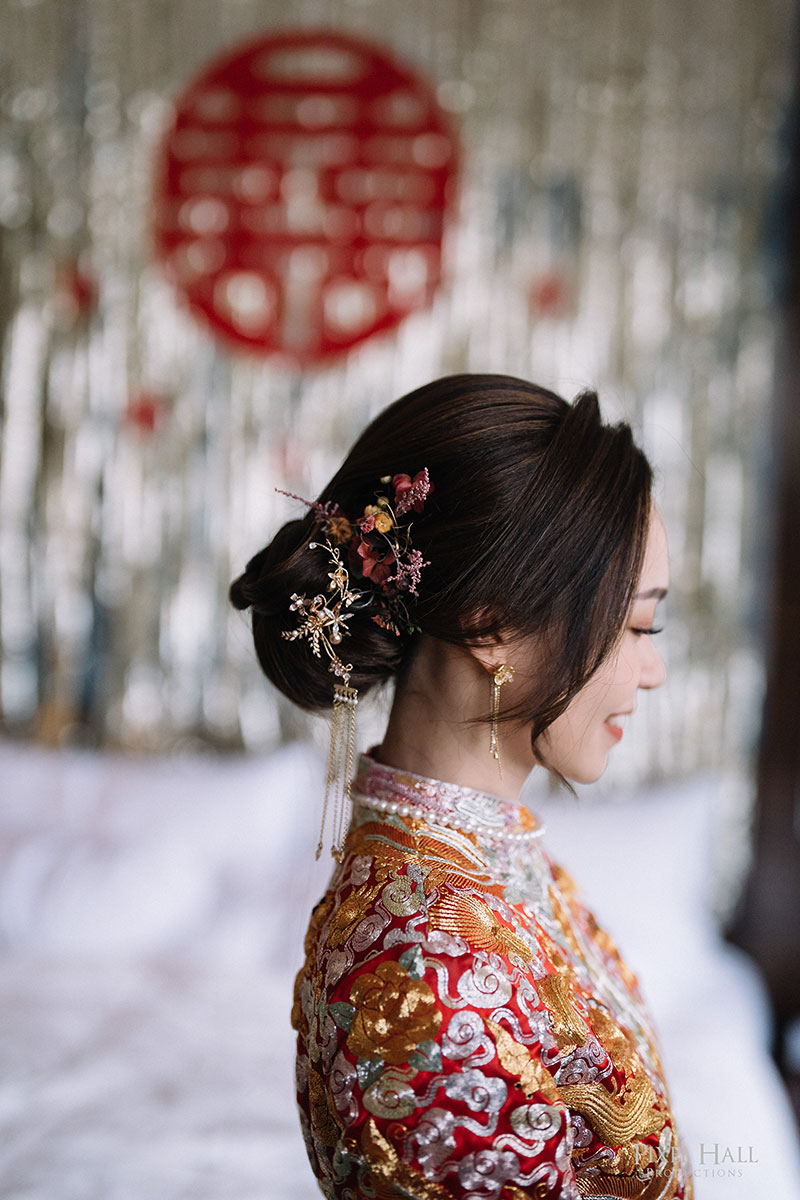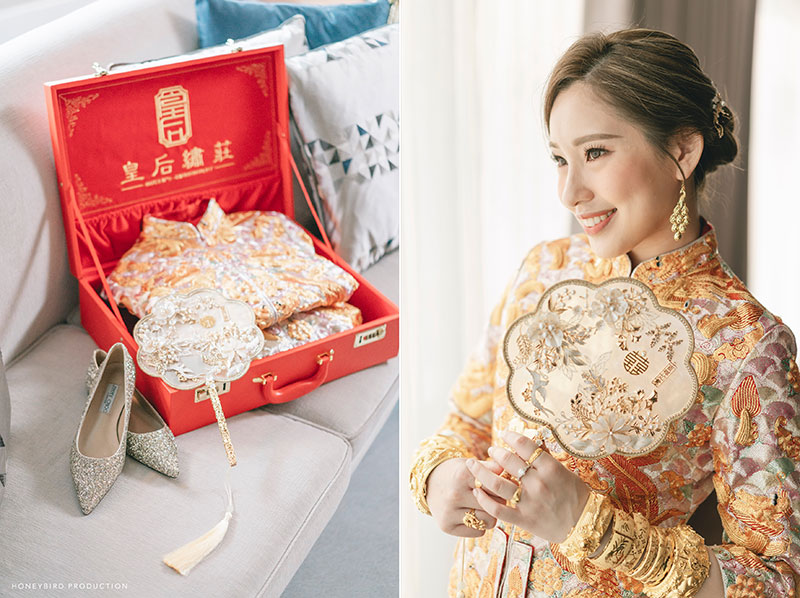 Then for a qun gua with less density (more red), you can accentuate the look with small preserved flowers or fresh flowers on your hair.
Another stylish accessory you can add is an embroidered fan.
For more style ideas for your qun gua, here are more tips you can take a look at.
Lastly, if you want to see real brides in their stunning qun guas, check this out: 13 Traditional Chinese Dresses That Show Us The Value of Family Heritage