Choosing wedding colors isn't as easy as just going with your and your fiancé's favorite colors combined. It doesn't work that way. There are other factors that come into play and these all need to be part of how you decide on what hues go into your final wedding palette. For example, you might have some colors in mind but when you add them to the theme you also have been eyeing, the look doesn't come together well. This article will help you choose the right wedding colors for your special day. Read on now and lock in the perfect colors for the best day in your life!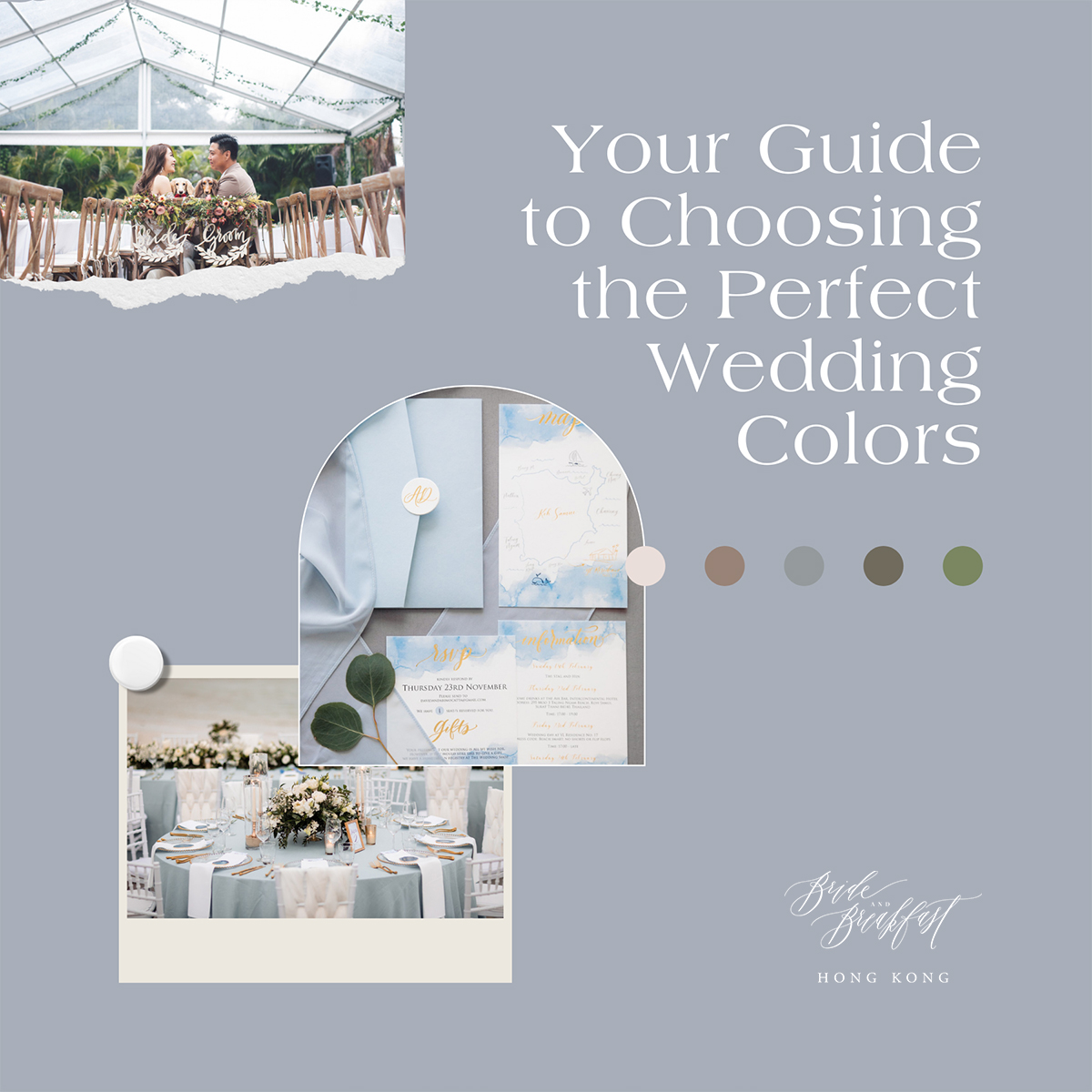 (1) Align your colors with your venue.
One of the first things you will need to decide on is your wedding venue. When you pair with us with your wedding colors, it can go two ways: do you want to choose the venue first then look at what colors match your venue, or do you want to pick a theme and palette then find a venue can house your chosen colors? All these three elements are crucial for the overall look of your wedding. If you find a venue with neutral or all-white interiors, then you have more freedom and options for your color palette.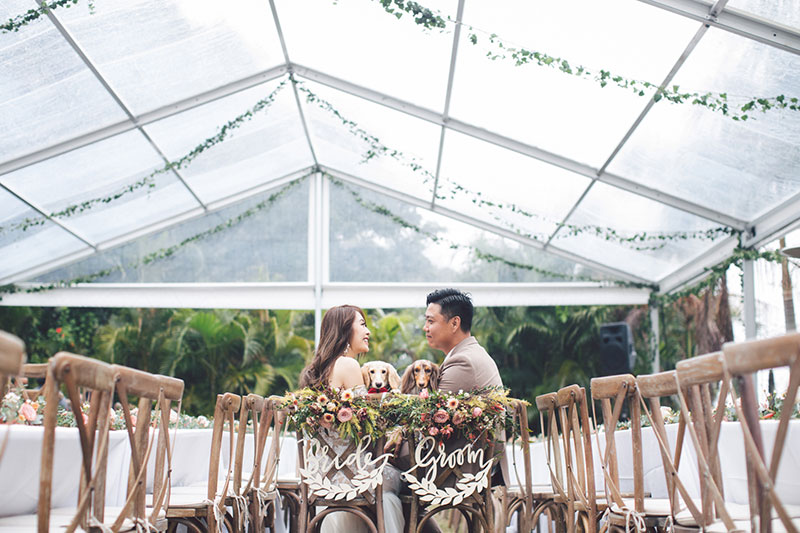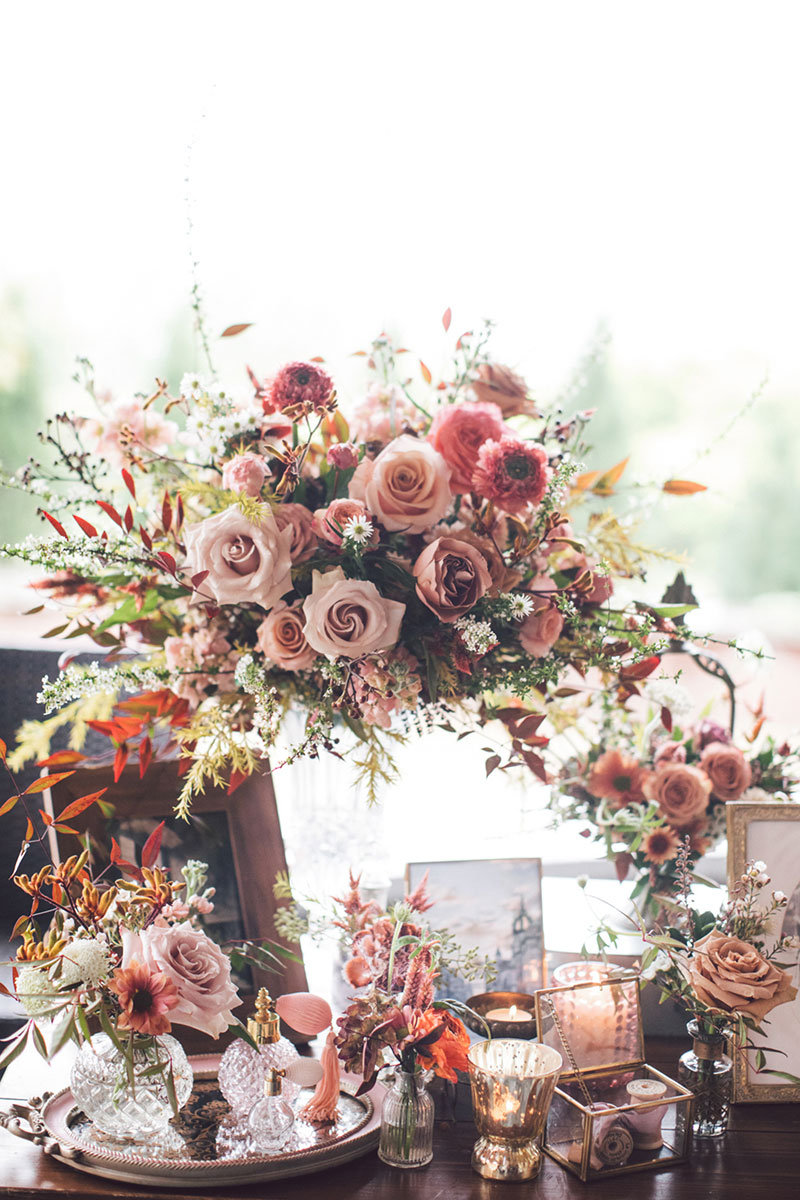 [From: An Adorable Garden Wedding That Included Furry Friends as Guests / Photos: Hyvis Tong Photography]
(2) Think about the season.
Similarly to how you change your wardrobe to match the different seasons, your wedding elements should somehow match the time of the year. It would be odd to have tropical colors and decorations during winter, don't you think? But don't let this constrain you, too. There can be a workaround if you really want to go with a particular color–you can add other colors that will still match the season. But as a general guide, choose colors that will complement the time of the year.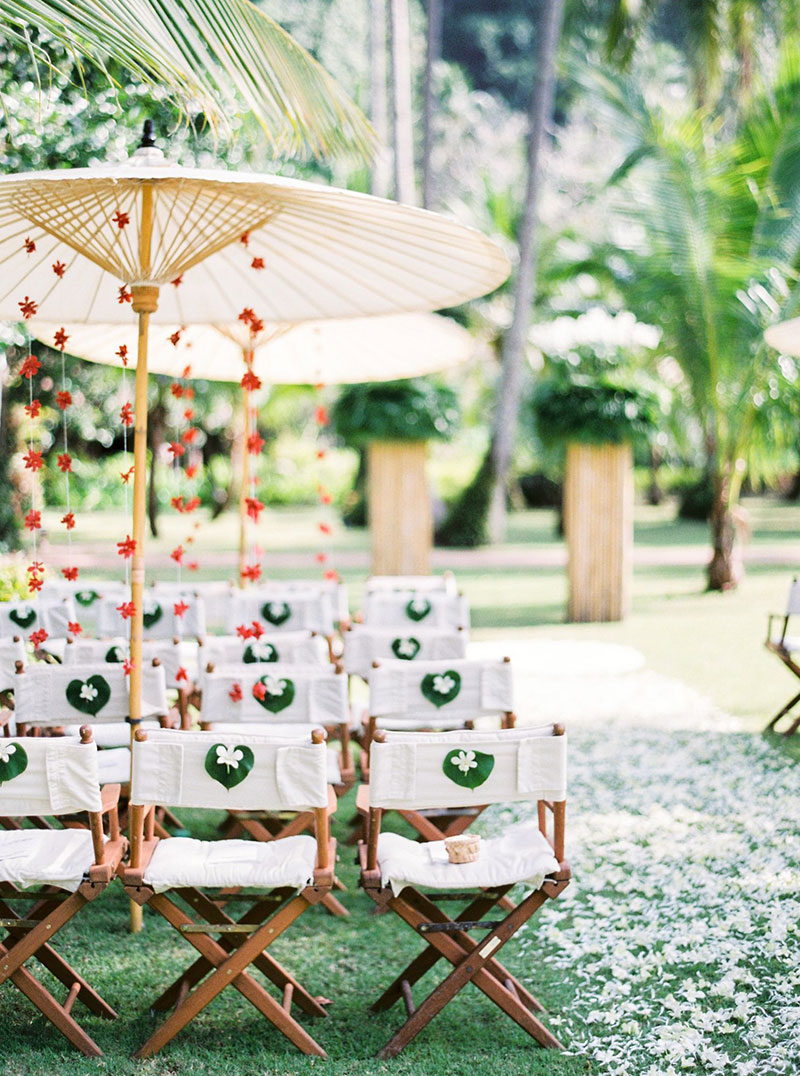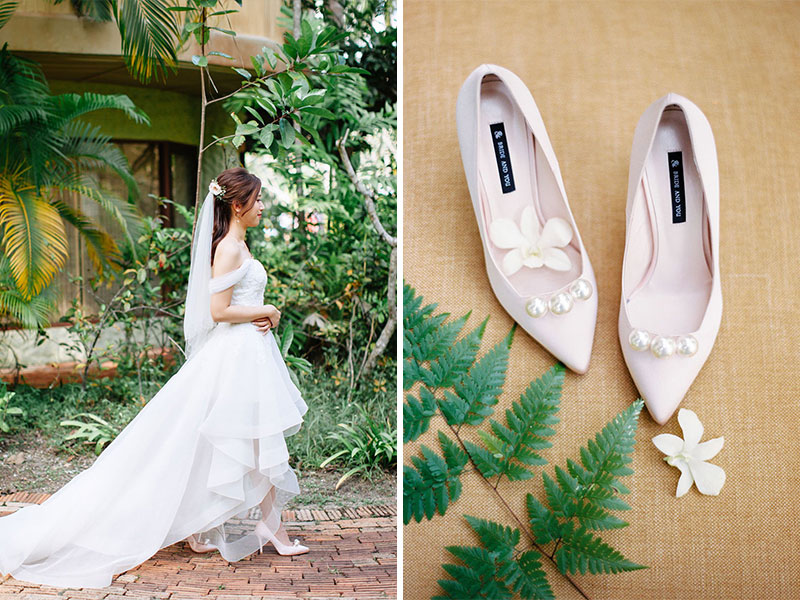 [From: A Tropical Wedding with a Dinner Banquet in a Famous Grotto / Photos: Polina Ilchenko]
(3) Think of the mood you want for your wedding.
Colors contribute to the overall mood of your celebration. Warm colors tend to create a mellow and inviting moot, while brighter colors bring happy vibes. Meanwhile, deep colors can add a flair of drama to your union. Hence, when choosing your wedding color palette, think about the atmosphere you want to create for your guests.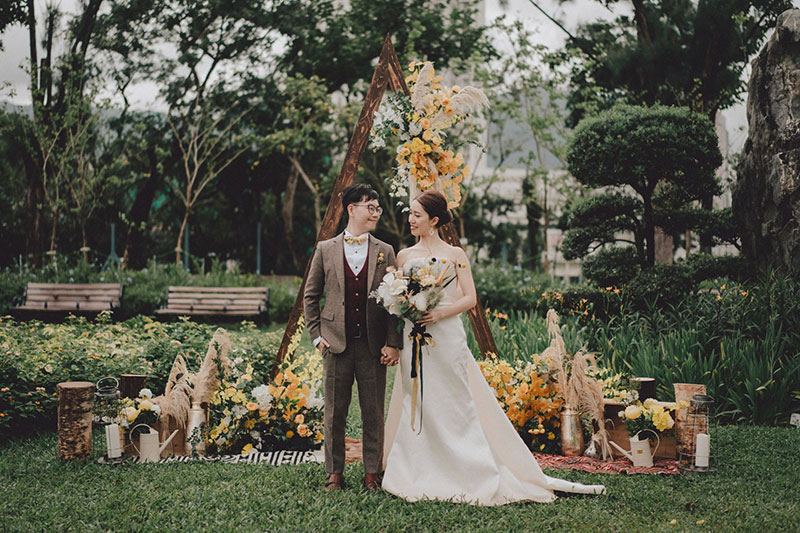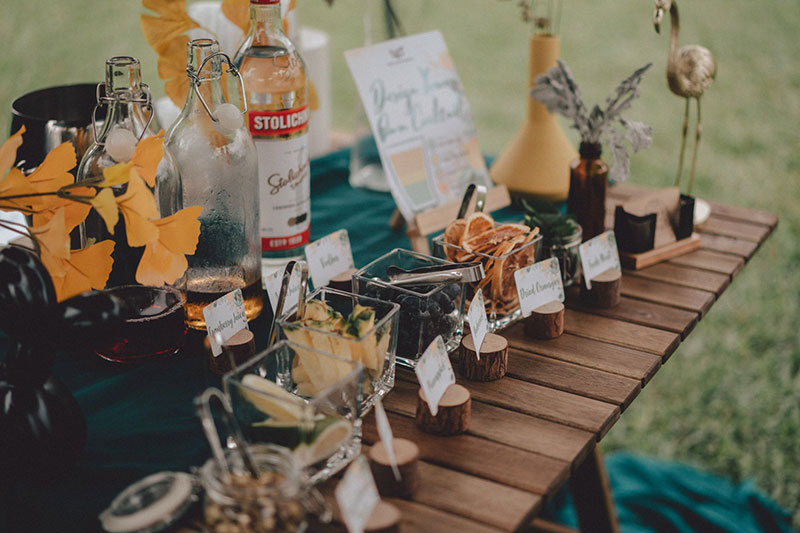 [From: A Garden Wedding With a Beautiful Mustard and Emerald Green Color Palette / Photos: Moonbird Production]

(4) Look at your go-to colors at home.
If you're absolutely clueless as to what colors to choose, the easiest starting point is looking at the colors you fill your home with–from your wardrobe to your home decorations. Most likely, these are your go-to colors which you can also extend to your wedding day.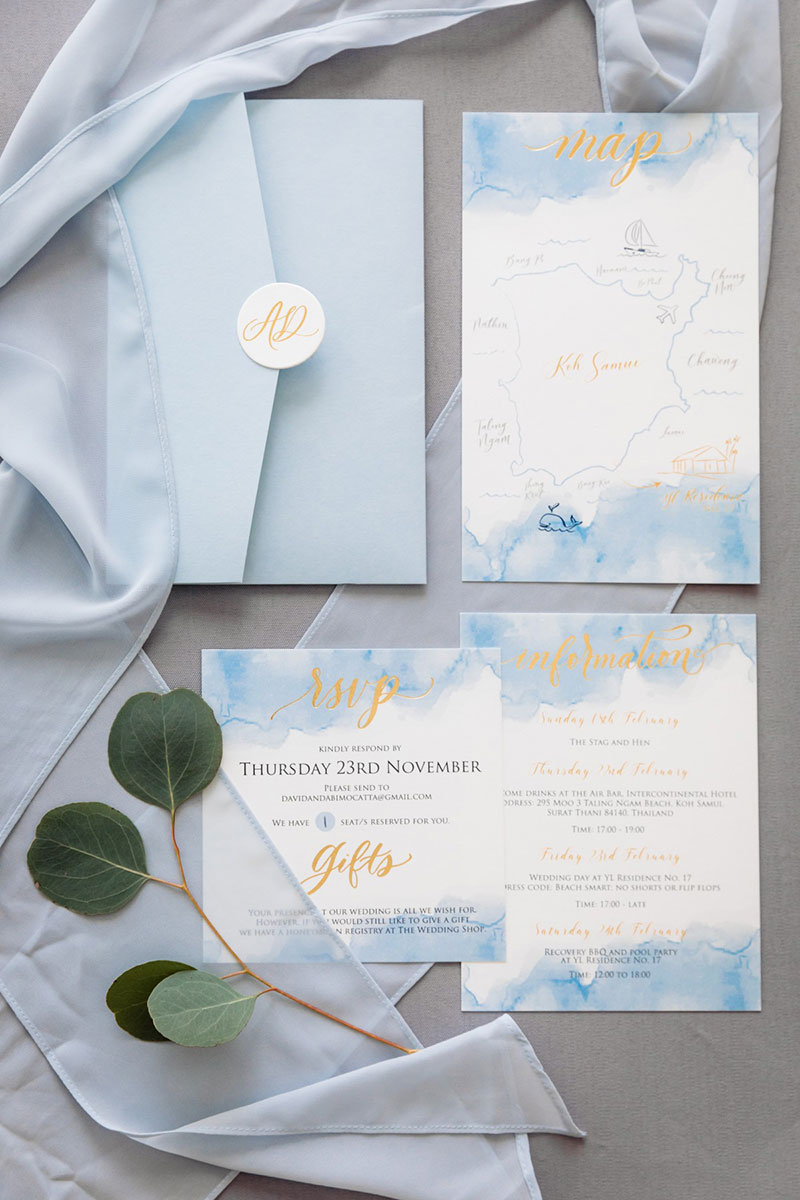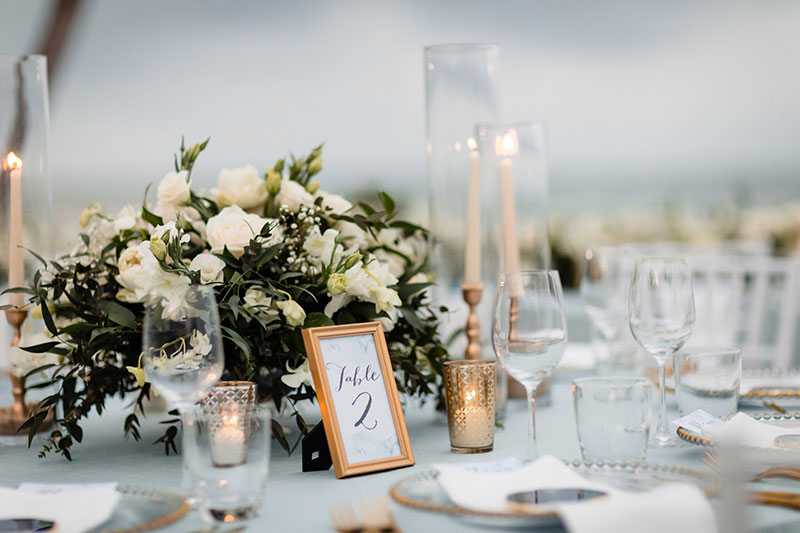 [From: Let This Seaside Wedding Show You Just How Beautiful a Blue Color Palette Can Be! / Photos: Liam Collard]
(5) Consult the color wheel.
Maybe you have only one color in mind; that's okay! If you're having difficulty choosing the other colors, consult the color wheel or head on over to Pinterest to get ideas!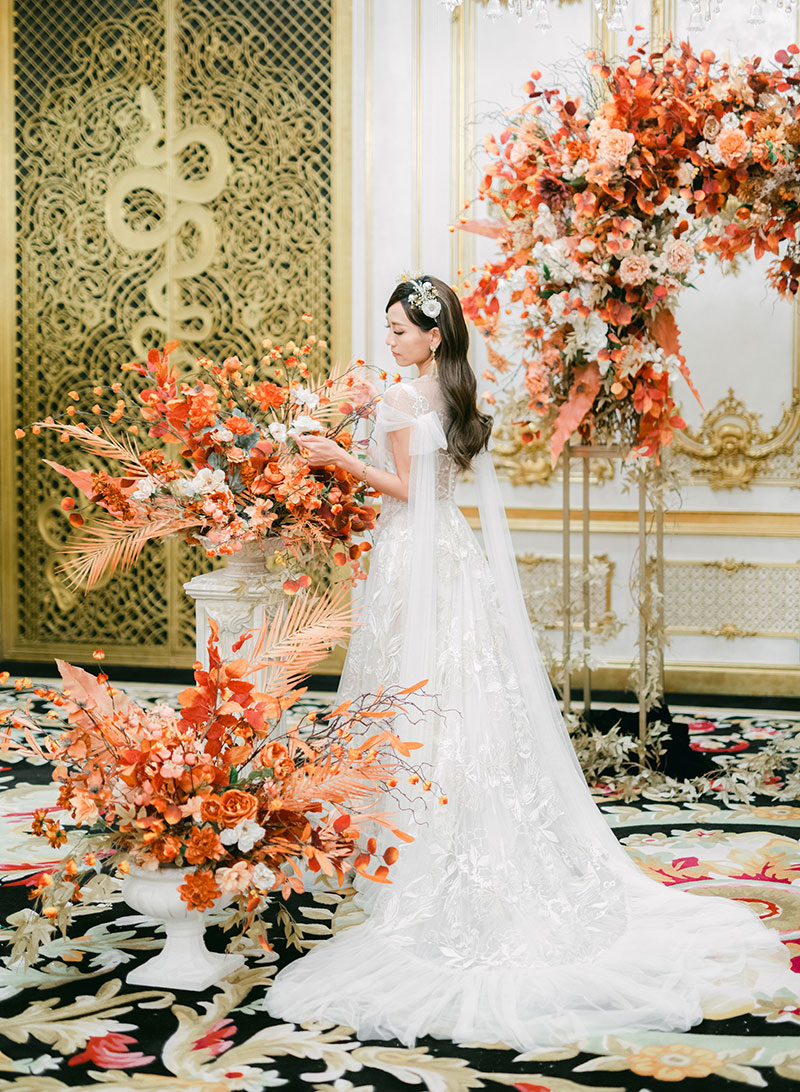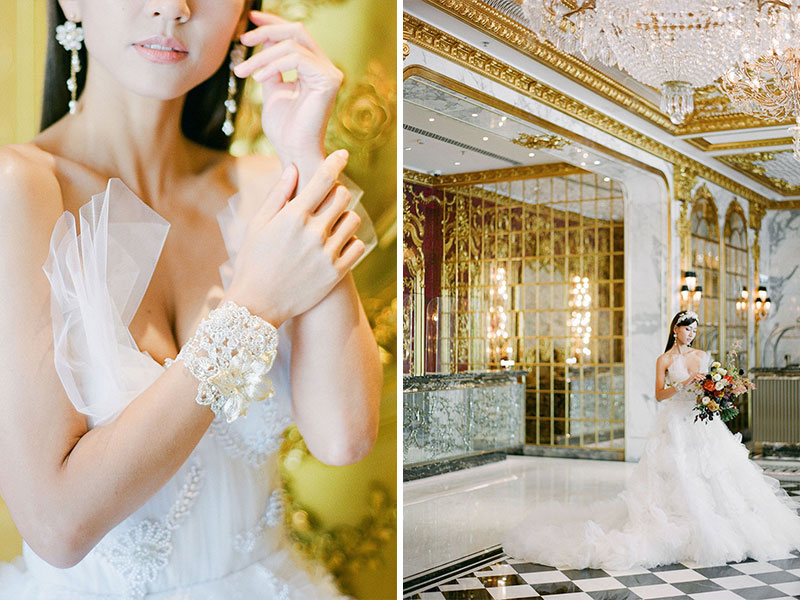 [From: A Luxurious and Regal Bridal Styled Shoot at Hotel Alexandria / Photo: Angel Cheung Photography]
(6) Get inspiration from others.
Bride and Breakfast is here to help brides and grooms throughout their wedding planning journey. We strive to feature weddings that inspire soon-to-weds and help make wedding planning a fun and enjoyable experience. Seeing other weddings and how other couples have used different colors will help you visualize your own wedding and the colors you want to use. To check out weddings with different color themes, click on the links below.