Don't we all wish that our fairy godmother could just wave her wand and magically make that perfect gown we have been dreaming of all our lives appear? We all wish it were that simple. Unfortunately, reality begs to differ and there is a lot of homework that needs to be done before finding 'the one'. Aside from that, wedding gowns can easily start from an average price of five figures in Hong Kong dollars! Did you ever consider renting a gown instead? Renting that dream gown could actually be friendlier on the pocket. Every item in the wedding budget can easily add up, so it may make sense to spend less of an extravagant amount on something you will only wear once. And if you're looking at cutting some wedding costs, this is a good step to keep you within that budget. If you are considering this option, here are the essential tips you need to know!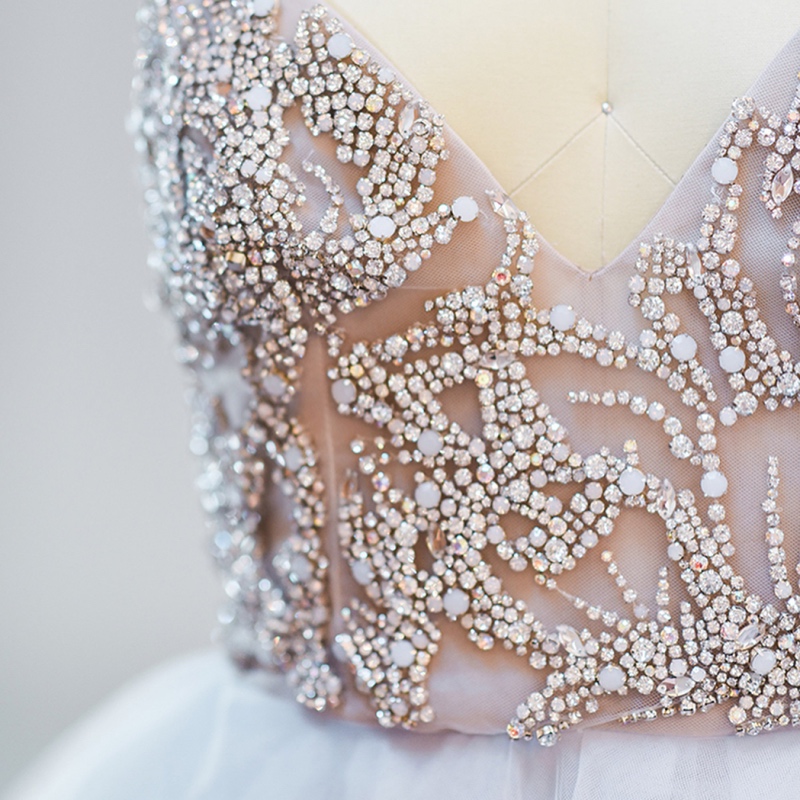 [Gown: Hailey Paige / Photo: Secret White Bridal]
Do Your Homework, and Start Early
Remember the phrase 'the early bird catches the worm'? Keep this in mind and you will be all set. Once you have finalized your wedding date and venue, you can start going gown shopping straight away. Popular gowns may be reserved by others especially on auspicious wedding dates. Starting early will help to ensure that you have a wider selection of gowns.
Explore More Than One Boutique
Boutiques may offer attractive packages with freebies and discounts. A word of caution is not to be too quick to sign on that dotted line. Make sure that you visit various boutiques as they may offer different gowns or packages. Try the gowns at different boutiques and pay attention to how staff assist you with your needs. Once you have shortlisted gowns that you like, then it's time to start picking your final choice.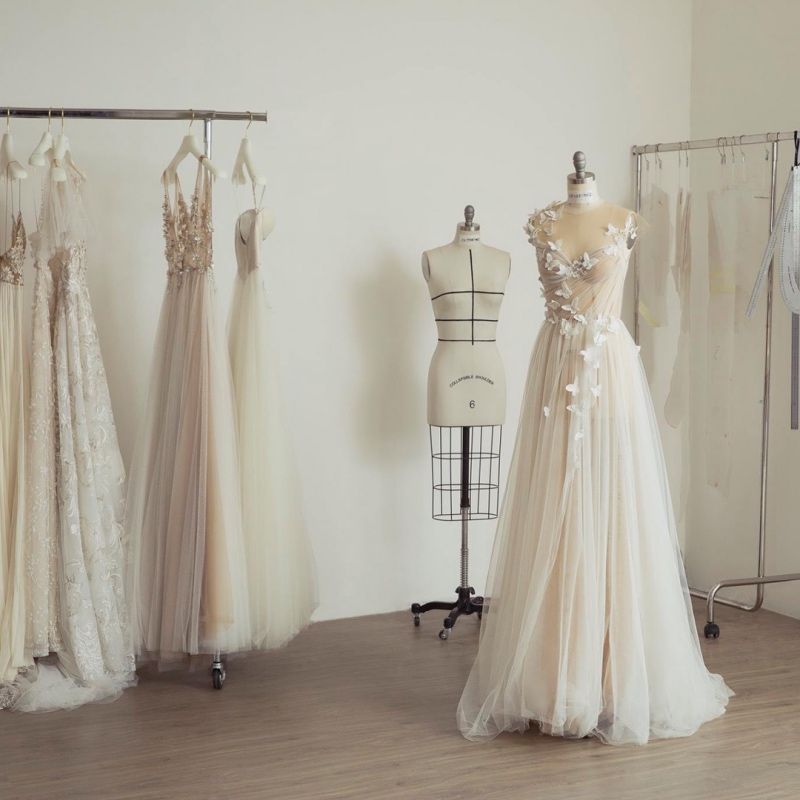 [Gown: Liz Martinez / Photo: The Wedding Gown]
Be Open To Different Dress Styles
What looks good on that page on the magazine or Pinterest may not necessarily suit you. Try on various styles and cuts to find what suits your body shape best. Remember to try walking and sitting with the gown as you will be spending a lot of time in it. You want to feel comfortable too and you don't won't want the dress to weigh you down. Also, pick the right style of dress according to your venue and season. A beach wedding would call for a lightweight and breathable gown, while a long train with a voluminous skirt will be more appropriate for church.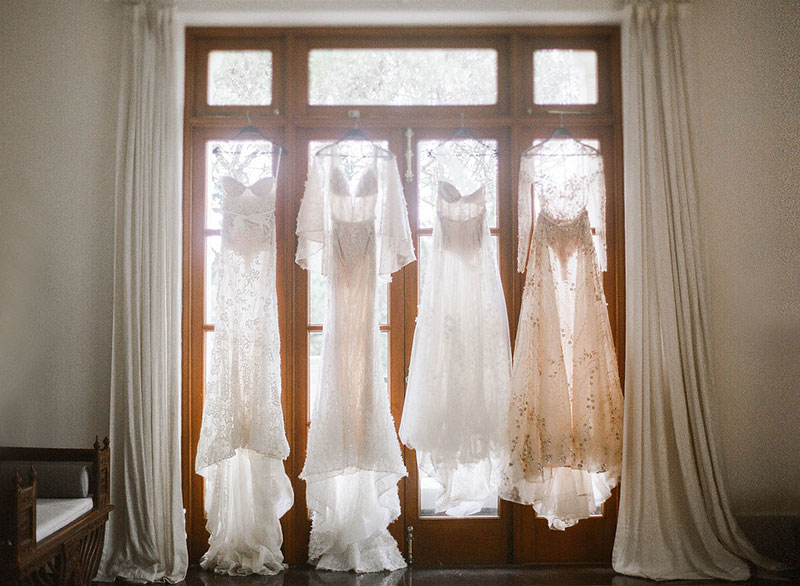 [From: A Dreamy and Romantic Editorial Featuring Gowns by Lee Petra Grebenau / Photo: Jada Poon Photography]
Custom Made Rental Gowns
Rental packages are not limited to off the rack gowns with limited sizes and designs. There are various boutiques out there that actually offer custom made rental gowns so that it is tailored to fit you perfectly. This way, you will get the best of both worlds with some customization and something to fit your budget.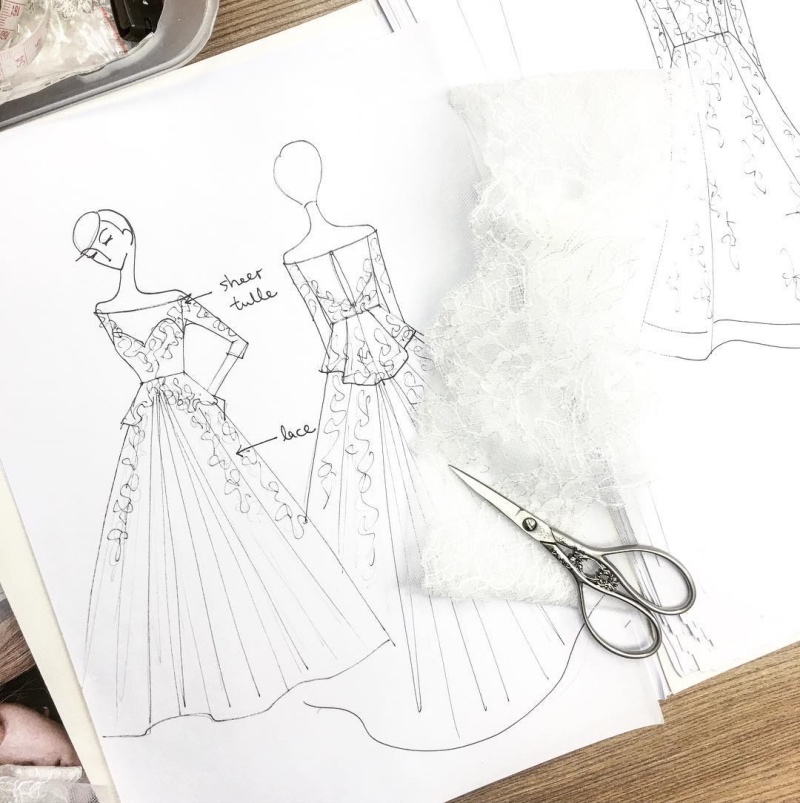 [Photo: Cocoon Bridal]
Take Note of Rental Timelines and Fine Print
Make sure you ask about the duration of the rental period especially if you are having an overseas wedding. And before you drink that next glass of wine at your banquet, do remember that your rental deposit is on the line. While minor issues are covered, try to be as careful as possible as you will be responsible for damages. Remember to read the fine print to know what you are responsible for. Late returns or damages will add to the final cost, too.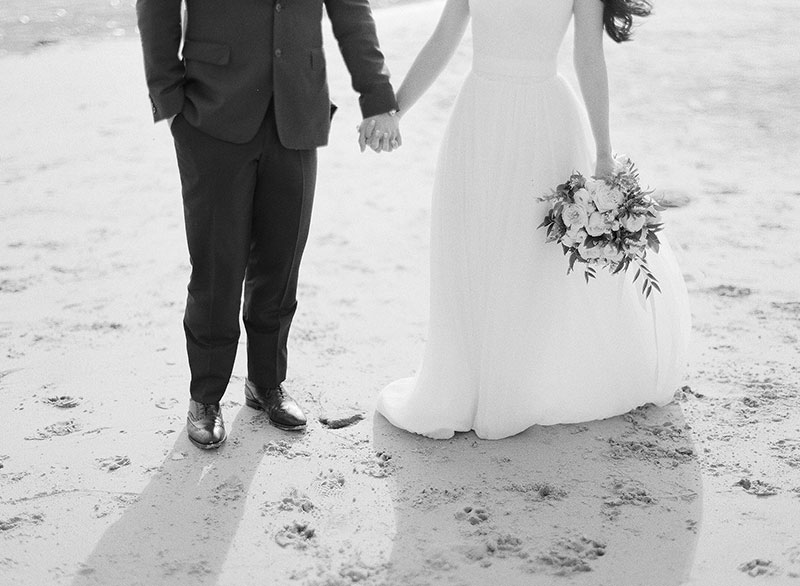 [From: A Dreamy and Light Engagement at the Beach / Photo: KC Chan Photography]
Inquire About Alterations or Adjustments
Some boutiques offer minor alterations or adjustments on your preferred gown of choice. Check with the staff how many days or times you need to go in prior the actual rental of the gown and confirm those appointments early. Things could get tricky if someone else is renting the same gown close to the date before you.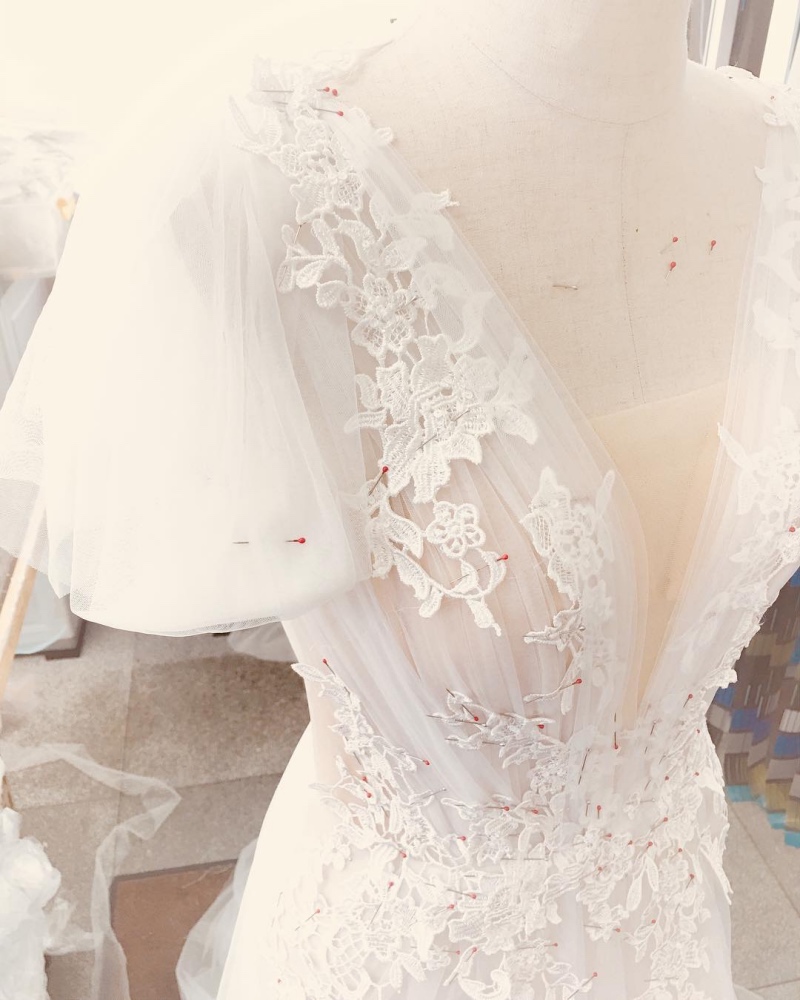 [Photo: Cocoon Bridal]
Ask About Packages and Add Ons
Rental packages sometimes include photography, makeup, veils, accessories, or even shoes. Check if boutiques offer such services. You could be getting more bang for that buck. Remember to do makeup trials and ask for sample photos or portfolios if you're paying for these services.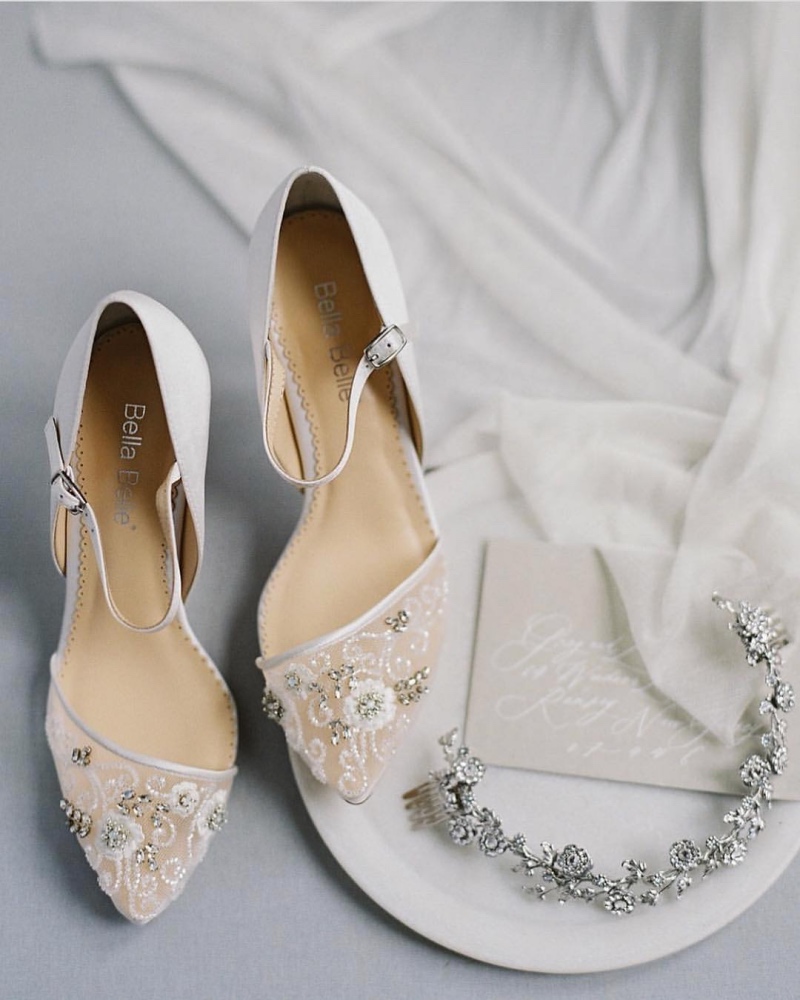 [Shoes: Bella Belle / Photo: The Wedding Gown]