Having a micro wedding may seem less exciting than a big union. But did you know that you can make your micro wedding extraordinary if you know what wedding details to invest in? Just because you have to let go of the grandeur of a big wedding–for whatever reason, pandemic or whatnot–don't fall into thinking that your wedding is any less of a celebration. It's all about the details and how you can make the day unique, not only for you, but even for the handful of guests who will be coming to your event. Even if you won't have a grand ballroom venue, family from all over the world coming over, or a luxurious decorations setup, you can still make your wedding a day unlike any other. How? Here are five key wedding details to invest in to make your micro wedding a day to remember.
(1) A Venue That Makes Your Heart Flutter
Even if you're having a small wedding with only a few people, you can make the occasion extra captivating by investing on a venue that hits the spot; it's gorgeous, romantic, and scenic–basically everything you've ever wanted and maybe even more. Then dress it up to your heart's desires and turn it into the venue of your dreams. We've seen intimate weddings held over a cliff, in an open garden, at a modern indoor restaurant, and more. What really made each one of these so beautiful is that the couples made their venue a reflection of their love. So, go on and pick a spot you love and transform it. Set the tone for your intimate wedding through a well-curated setting and location.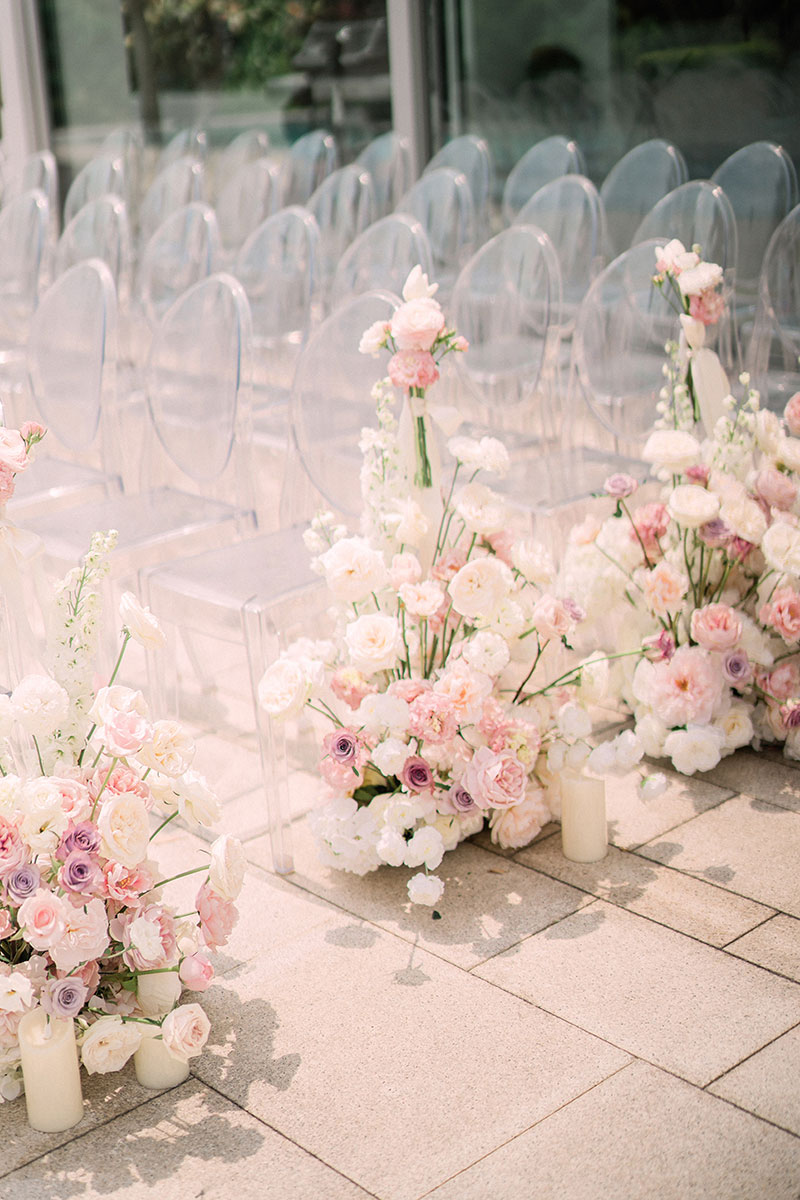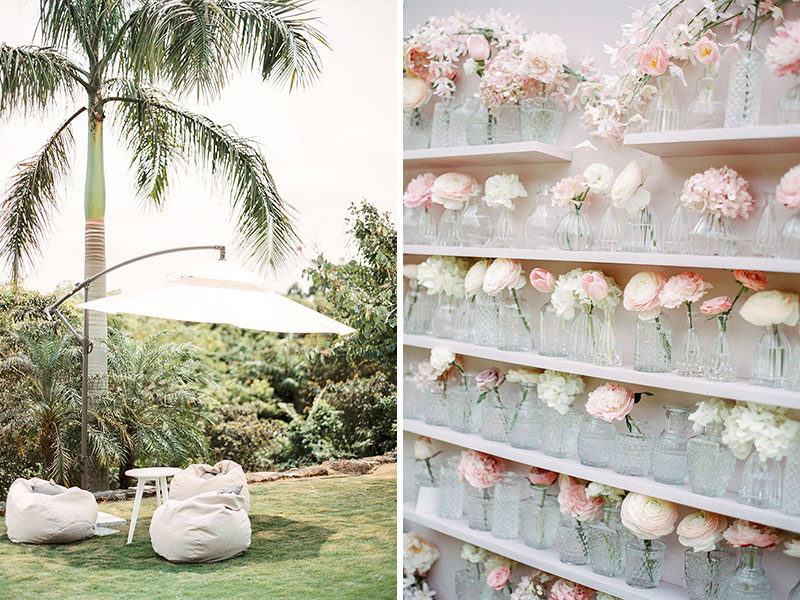 [From: This Couple Pulled Off a Phuket-inspired Wedding in Hong Kong! / Photo: Jenny Tong Photography]
(2) An Experienced and Detail-Oriented Wedding Stylist
We talked about dressing your wedding venue up to make it unique. In order to achieve this, hire a meticulous wedding stylist who can make your dreams a reality. It's okay if the price is a little steeper than usual because what matters is the quality of work and the execution. You'll want to look for someone with experience with all kinds of weddings, more so micro weddings, so you can just tell her what kind of look and mood you want to achieve and she can make it happen. No questions about it.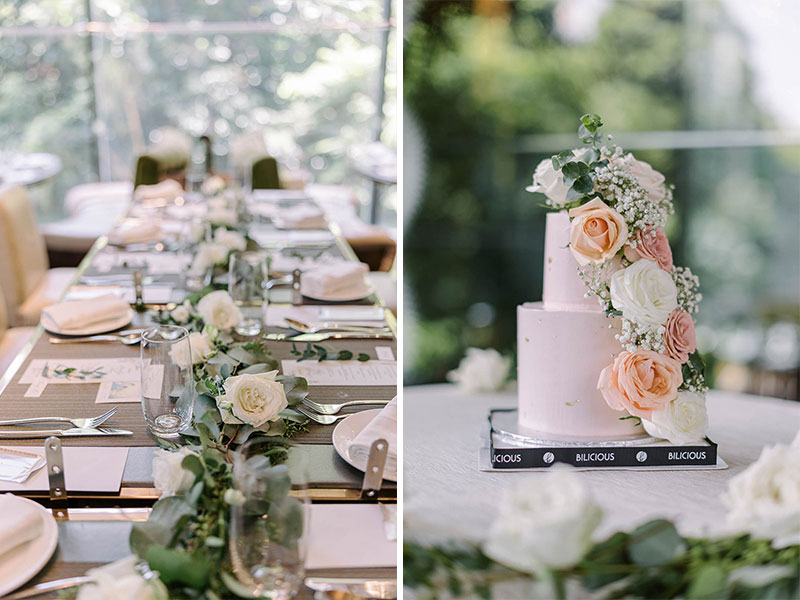 [From: Well-thought-out Details Make This Blush-Themed Wedding Extra Special / Photo: Tammy Shun Photography]
(3) Top-of-the-Line Food and Beverage
We've said it countless times: guests always remember the food. And with less people present, you will actually have some savings from your total banquet cost. What you can to do level up the experience is to hire only the best food and drinks for guests. Fill your wedding banquet with the most-coveted menu you can imagine! Guests will appreciate the delicious meals and will forever remember the experience of enjoying good food and company at the same time.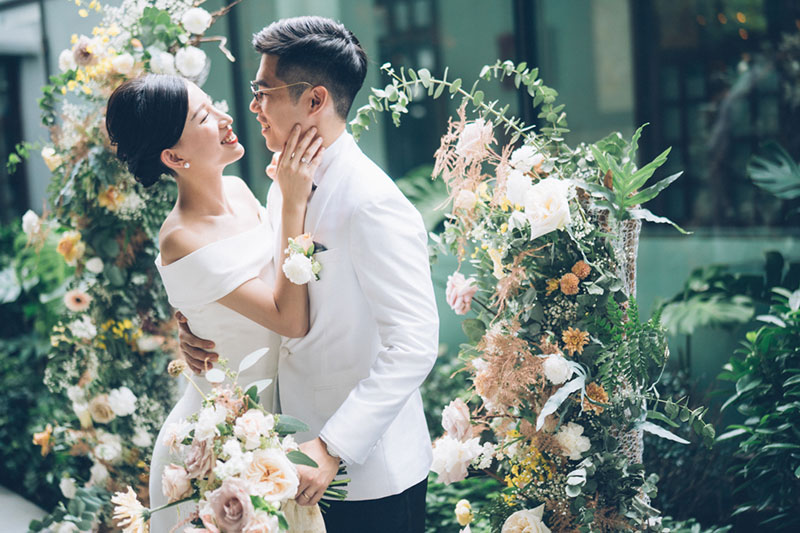 [From: A Sweet Wedding at Cotton Tree Drive Marriage Registry Followed by A Fun-filled Lunch at AMMO / Photo: Martin Aesthetics]
(4) Hire Fun and Engaging Entertainment
What else can you add to good food and good company? Fun and engaging entertainment! Think of the kind of entertainment that will sent the mood and get everyone hooked on to the moment. If you've been eying your favorite band for some time, now is the time to book them! Or for a more intimate atmosphere, an acoustic team or special musical group will work wonders. But remember that entertainment doesn't only mean music! You can hire other forms of entertainment, too–dancing, live art, and more. Other forms of entertainment will make your micro wedding even more unique.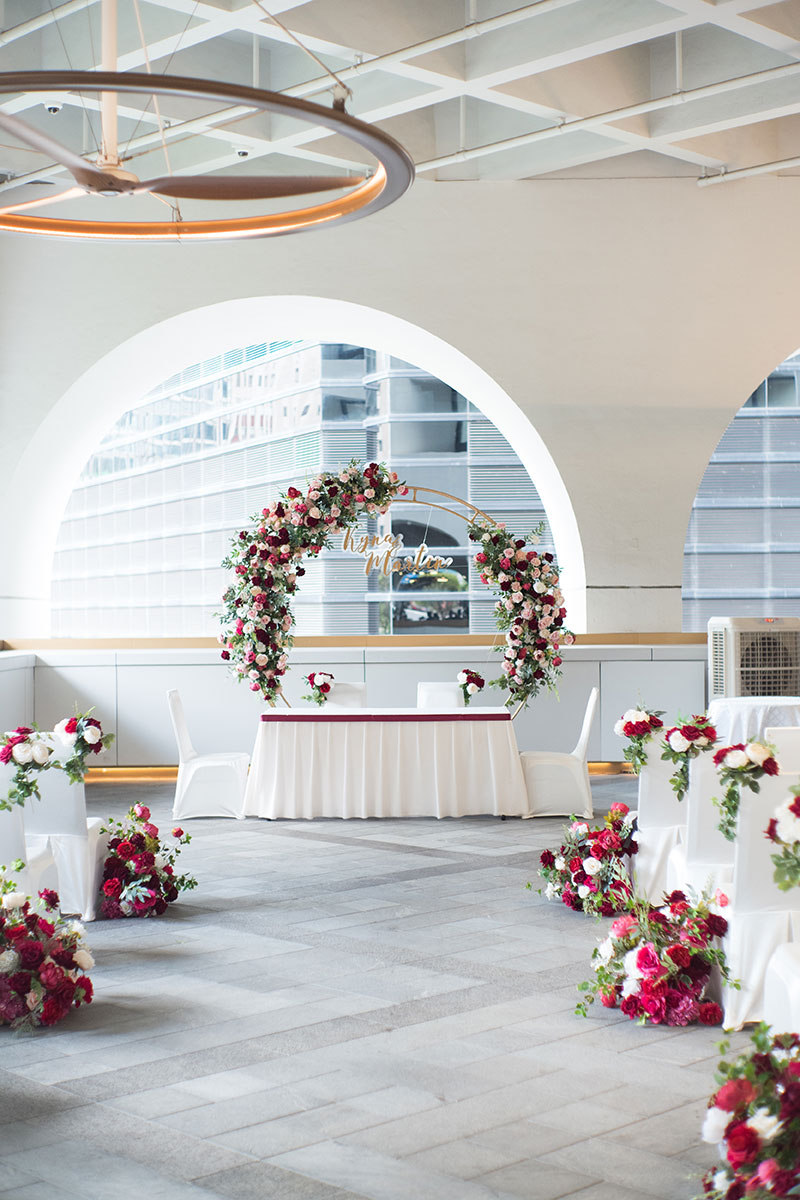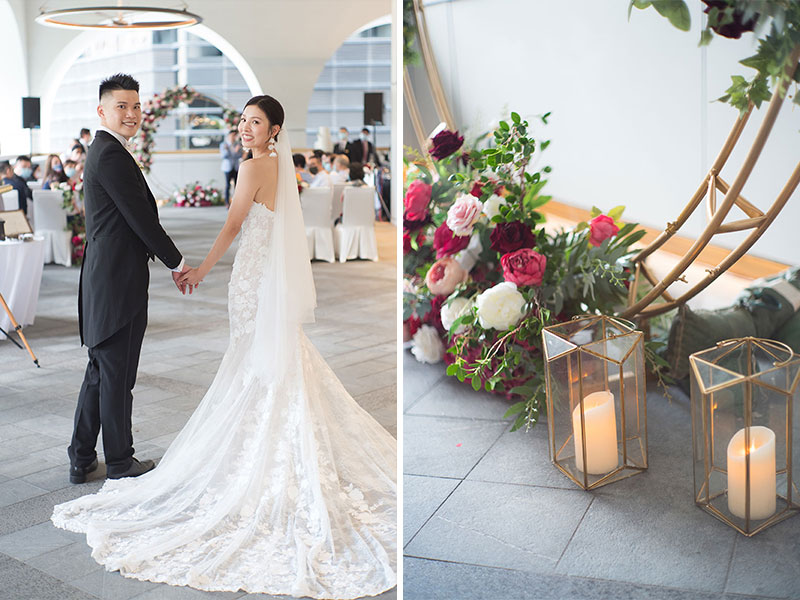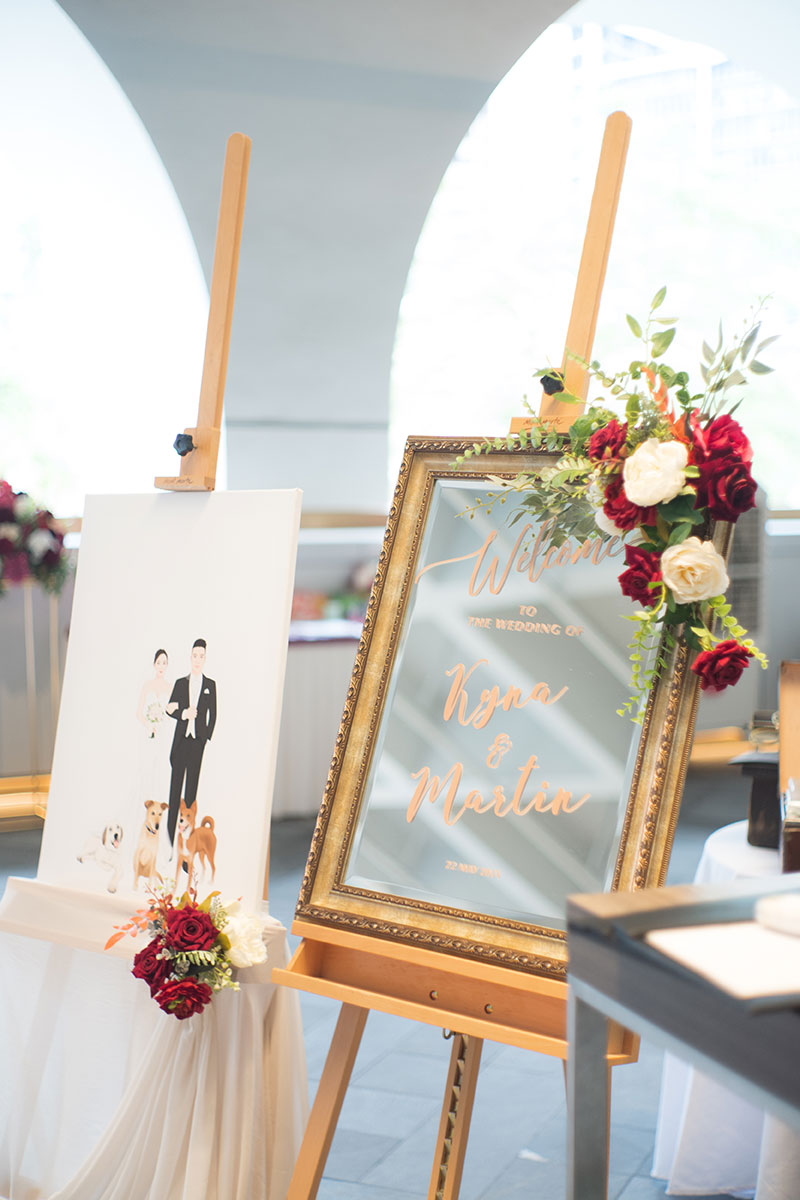 [From: A Sweet and Simple Red and White Wedding at The Murray / Photo: Steven C Photography]
(5) A Seasoned Wedding Photo and Video Team
Lastly, invest in a seasoned photo and video team who can capture all the best moments from your micro wedding. Go with photographers and videographers who capture the style you want and who you're comfortable with. If you trust your photo and video team completely, you can relax and enjoy your wedding more, letting them snap away however they see fit. It will be worth getting upgraded packages, too. For example, choose a package with more hours, more touched up photos, or more wedding album pages. A professional photo and video team with years of prior weddings under their belt may cost a little more, but they may be the key element to a memorable wedding immortalized in stunning photos; you can fondly look back on your special day through photos that seem they were just taken yesterday.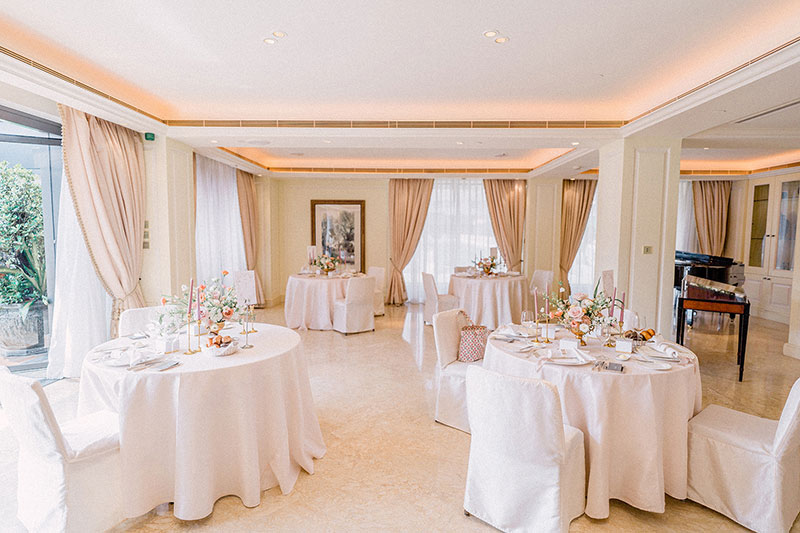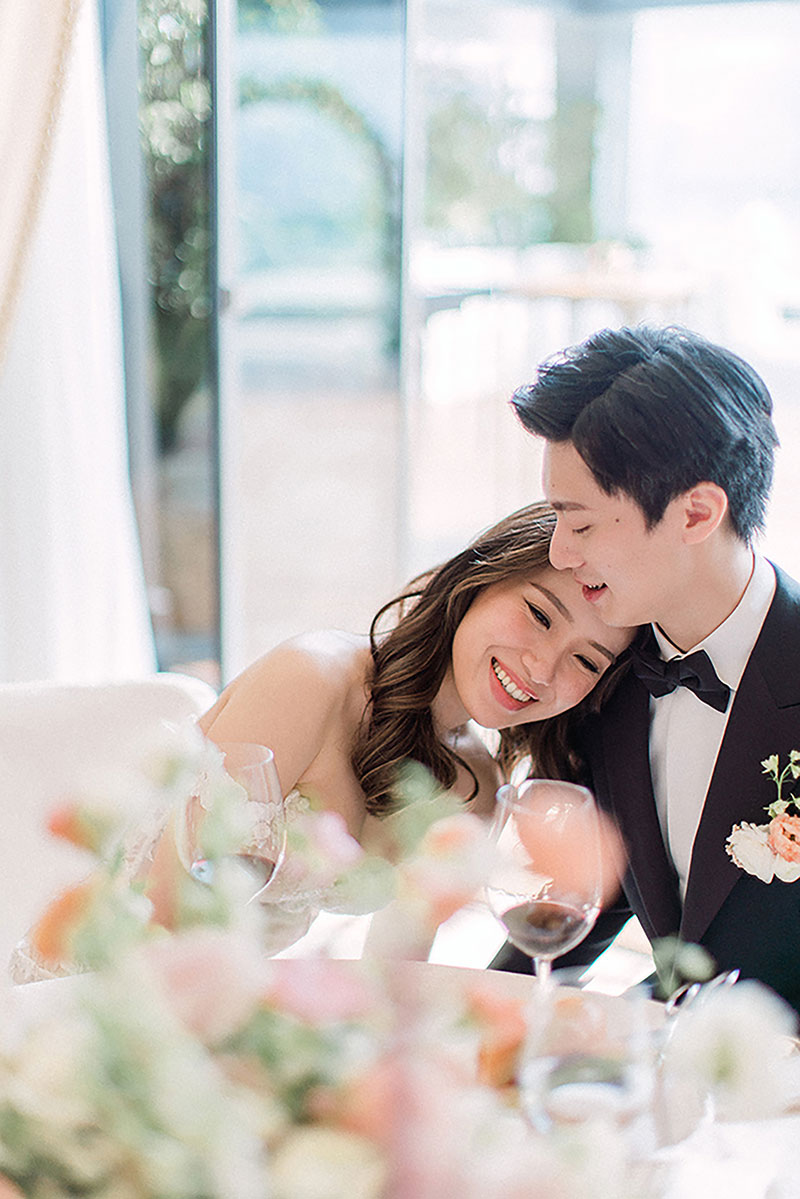 [From: An Ultra Chic Wedding at The Peninsula Hong Kong with Only 20 Guests / Photo: Jenny Tong Photography]