What does your dream wedding dress look like?
You might have pinned a number of dresses that you like on Pinterest, or you might have saved photos from weddings on the blog. But if you meet with a designer to tell her all about your ideal wedding dress, do you know how to describe it?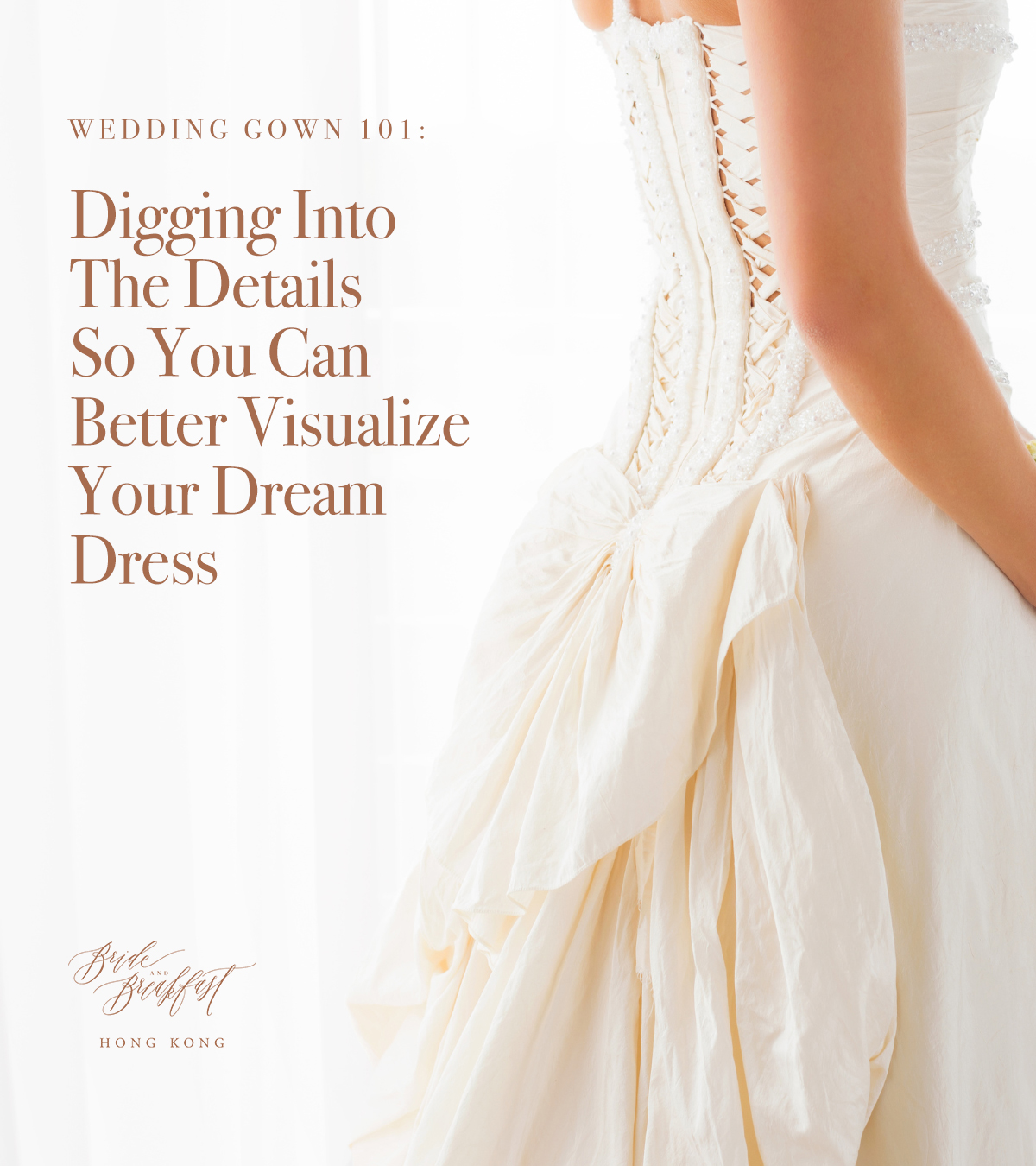 We realized that many brides have an idea of what their dream wedding gown looks like but are not always able to articulate it in detail. Today's article aims to help brides learn about all the details about weddings dresses so that when the time comes, they can perfectly elaborate on what kind of look they want for their special day. So, let's begin with this quick wedding gown 101 refresh. Read on now.
Silhouette
The silhouette of a wedding gown refers to the shape of the gown. To better explain, imagine placing the dress against the light, what kind of shape will its shadow form? The shadow's shape is the silhouette. Wedding gowns usually come in these silhouettes.
A-line: This silhouette is fitted at the top then flares out starting from the waist, forming a triangle or letter "A", until it reaches the floor.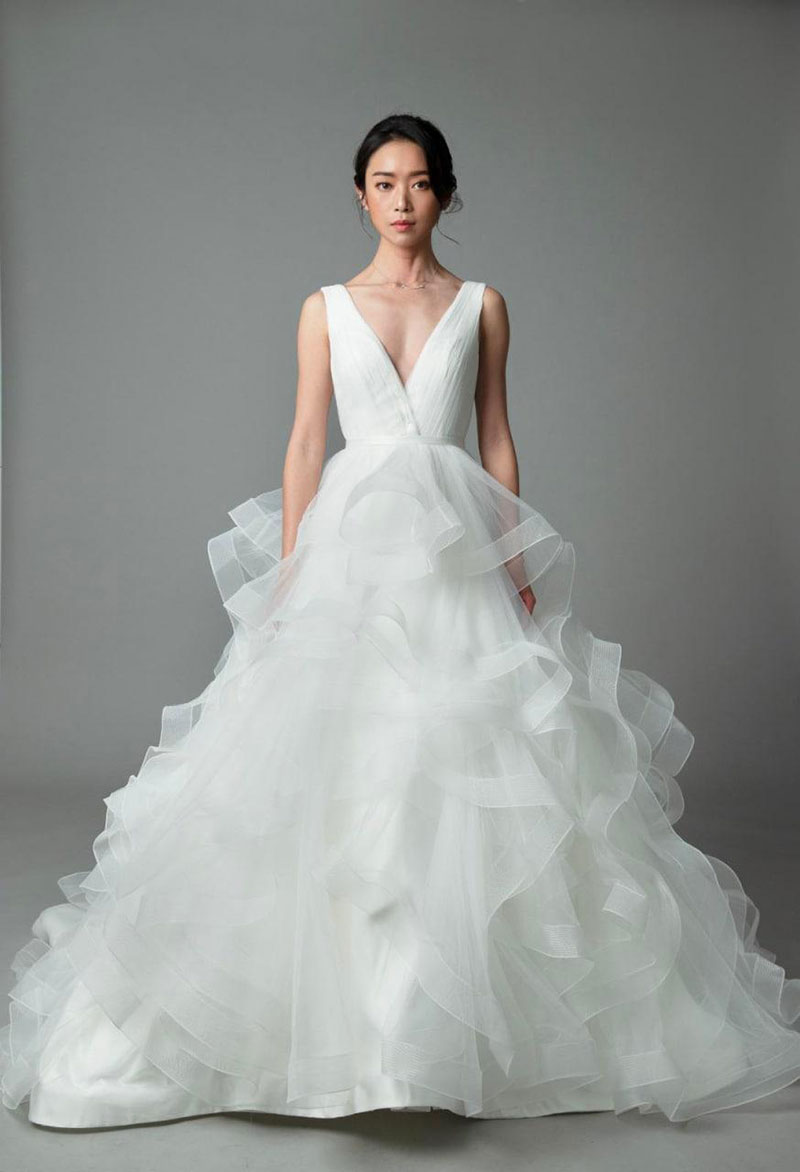 [Gown: Sennet Frères]
Ball Gown: A ball gown's shape is like a bell–fitted and tight at the top with a big skirt that's shaped like a bell. Many princess-inspired wedding dresses take this silhouette.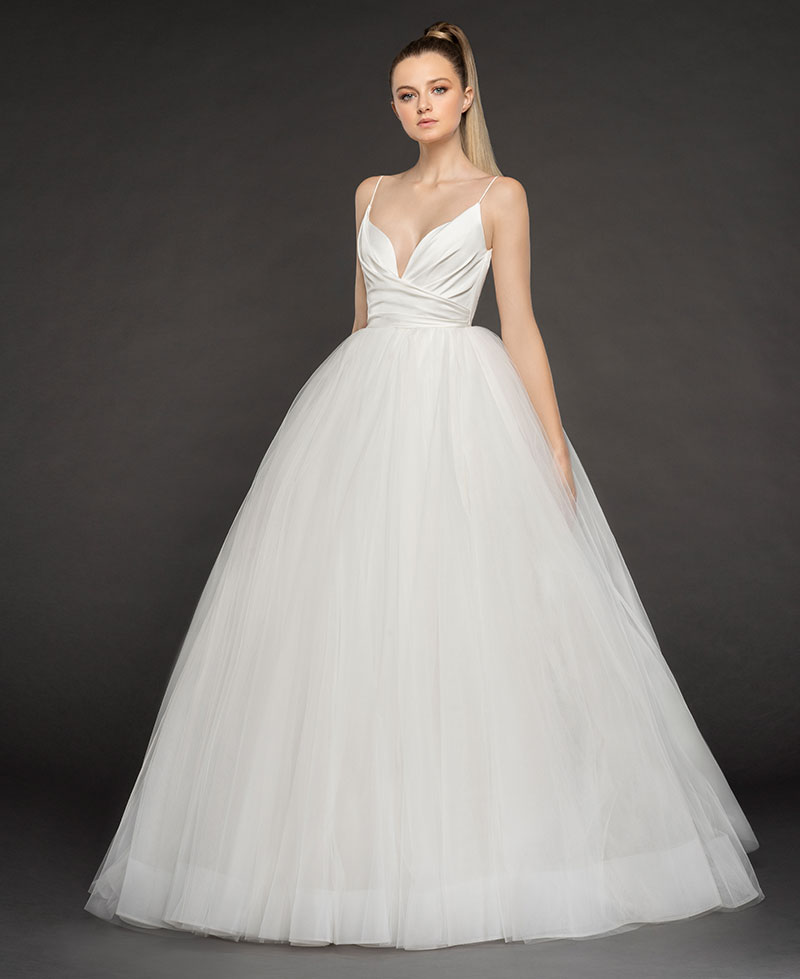 [Gown: Miss Bride Wedding Shop]
Mermaid: From the name, this silhouette is very much like a mermaid's form. This silhouette is fitted from the top all the way until the knee area from which is flares like the tail of a mermaid. This is a crowd favorite because it hugs and accentuates a woman's natural curves.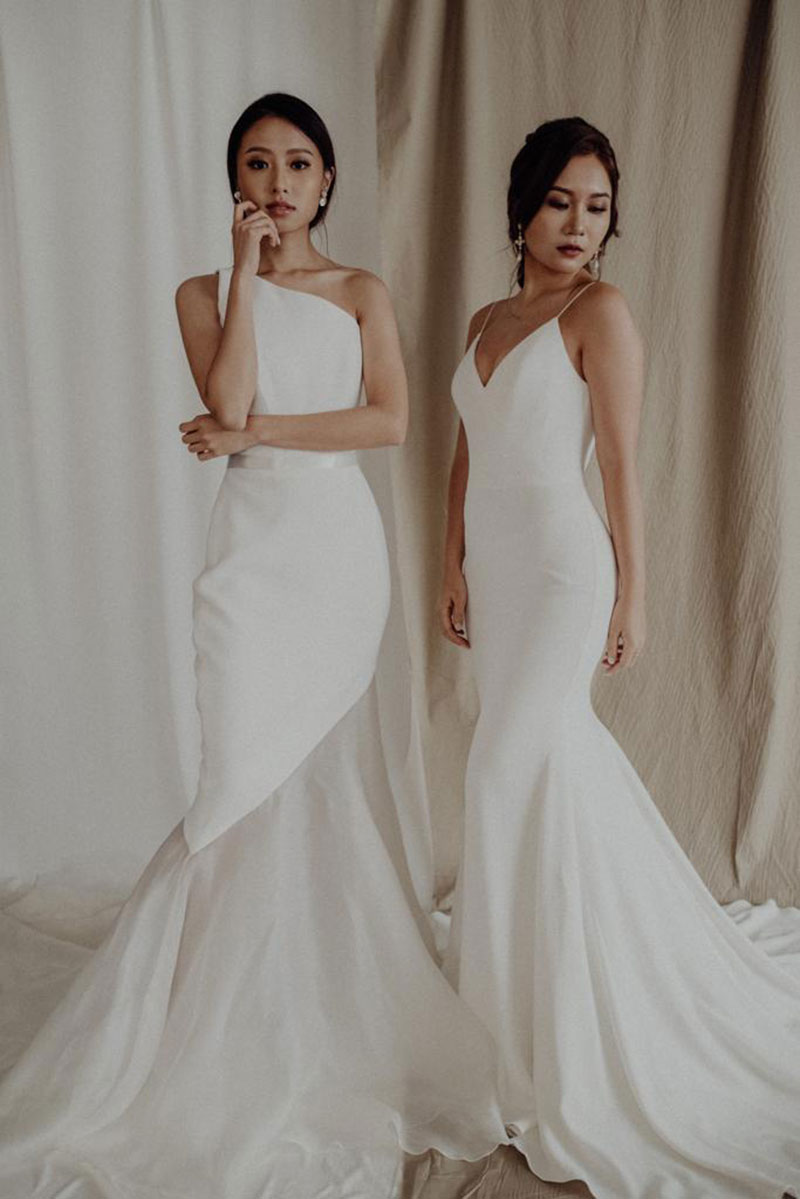 [Gowns: Petite White Bridal Shop]
Column: This silhouette is straight, sleek, and clean. Just like columns, this shape forms a straight line from top to bottom. Many modern looks take this silhouette.
[From: A Modern Love Story at The Murray / Gown: The Wedding Gown / Photos: Kay Lai Studio]
Straps and Sleeves
Wedding gowns can come with straps or sleeves. Straps usually wrap around the shoulders and help hold up the dress. They can be thick or thin, plain or embellished with lace, beads, and more.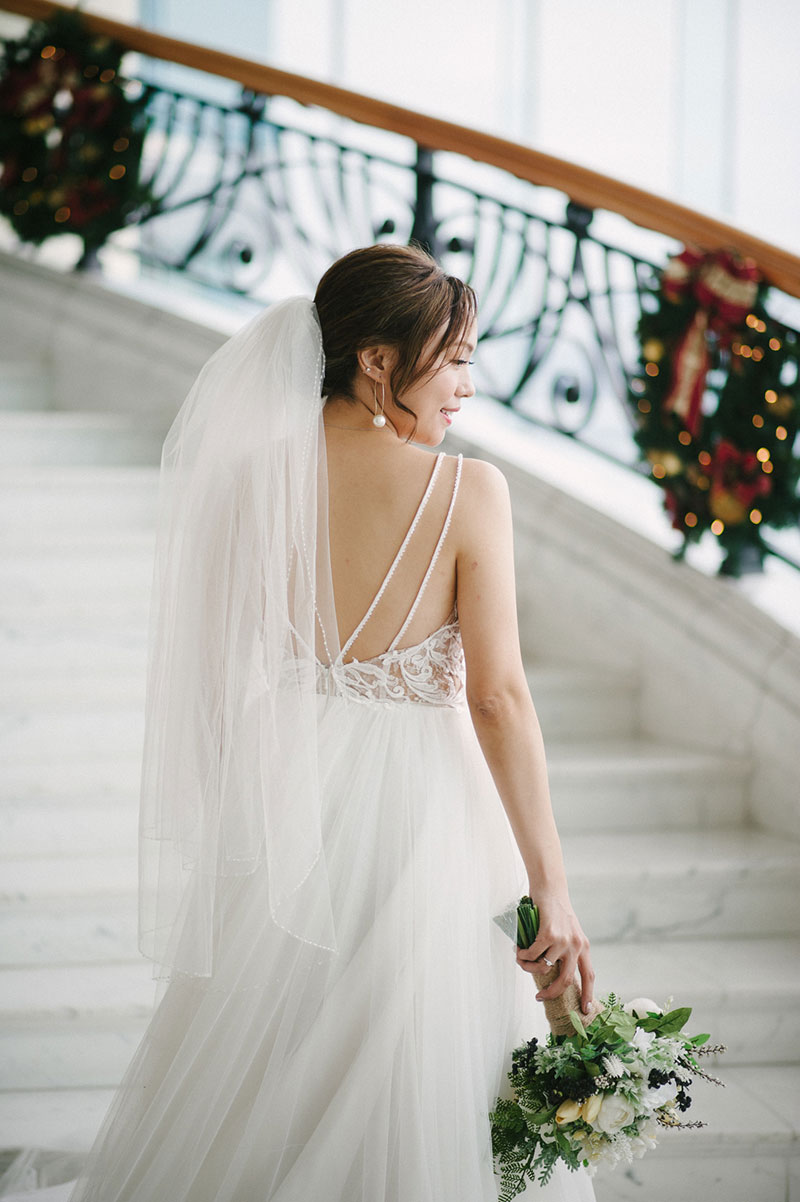 [From: A Heartwarming Traditional Wedding at Harbour Grand Hotel / Gown: Hayley Paige from Run For The Dream / Photo: Chester Kher Creations]
Sleeves wrap around the shoulders or even up to the whole arm and also may or may mot be embellished. Sleeves come in many forms and styles. Here are some of them.
Cap Sleeves: Cap sleeves usually just wrap shoulders delicately.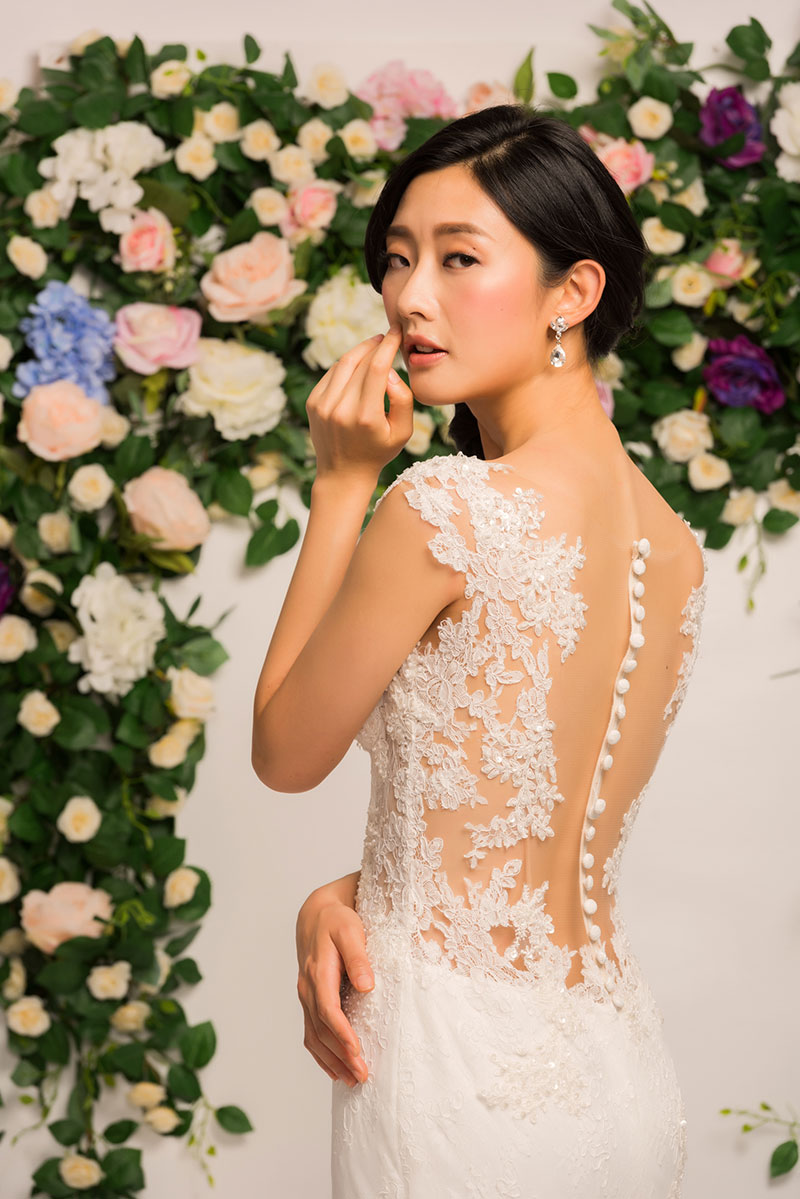 [From: Hunt Down Your Dream Wedding Dress at These 7 Hong Kong Bridal Shops! / Gown: Belier Design Limited]
3/4 Sleeves: 3/4 sleeves run all the way down until past the elbow.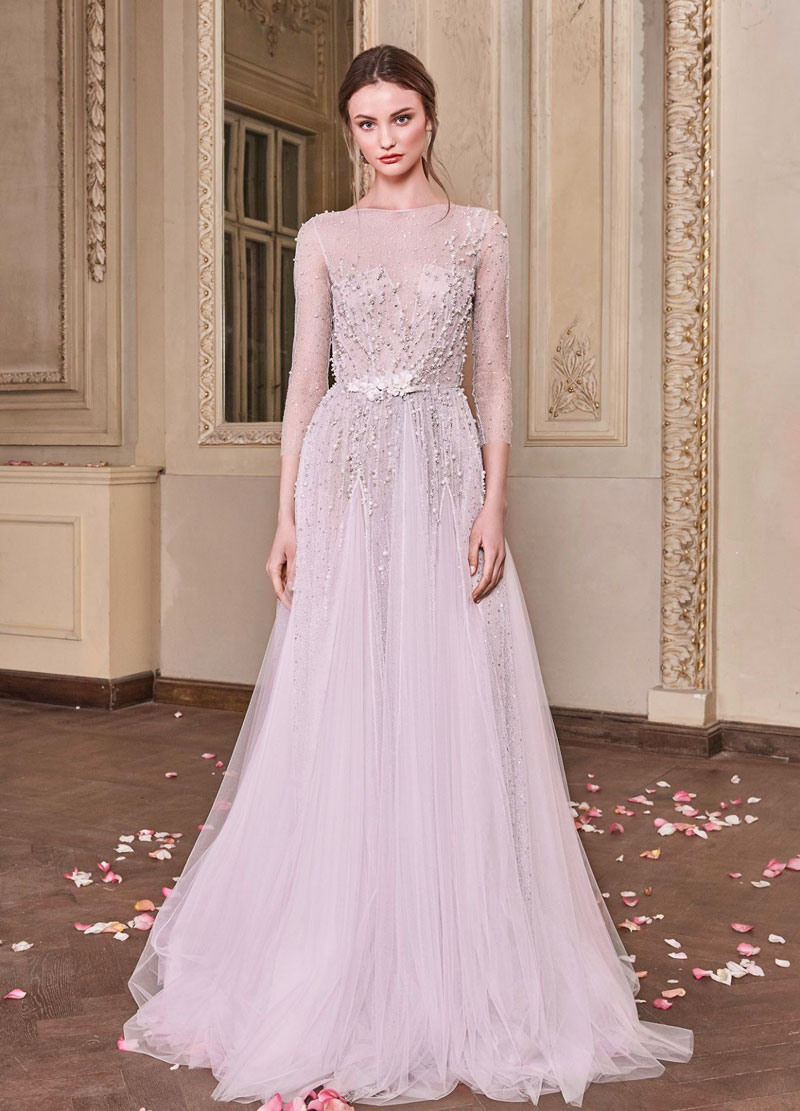 [Gown: Miss Bride Wedding Shop]
Full Sleeves: Full sleeves go all the way until the wrist.
[From: This Couple Sang During Their Rust-themed Wedding at House 1881 / Gown: Le Soleil Bridal Closet,  Kayta London / Photo: Moonbird Production]
Off-Shoulder Sleeves: A more dramatic look, off shoulder sleeves are attached at the main bodice, but fall off at the shoulder area.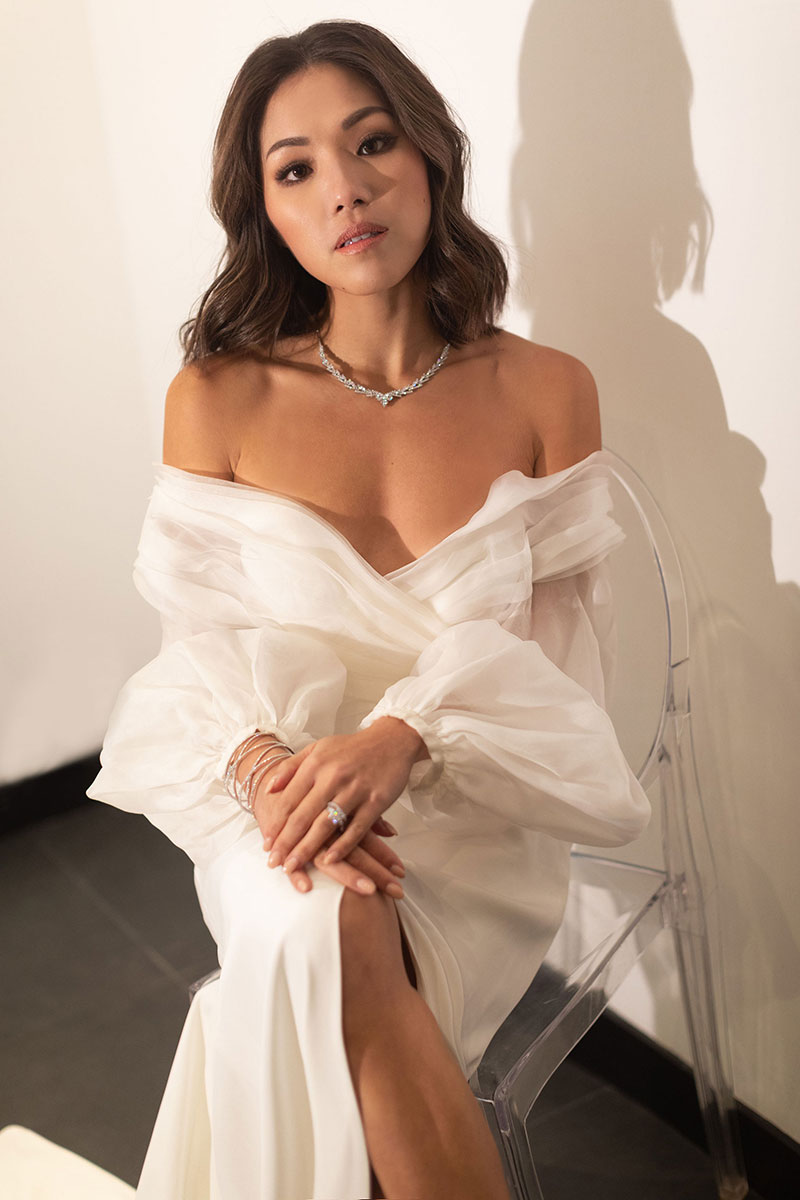 [From: Making Micro-Weddings Extra Special: Style and Planning Tips for Your Intimate Union / Gown: The Loft Bridal  / Photos: Hilary Chan]
Puff Sleeves: Puff sleeves are "puffy" generally add volume to the main gown.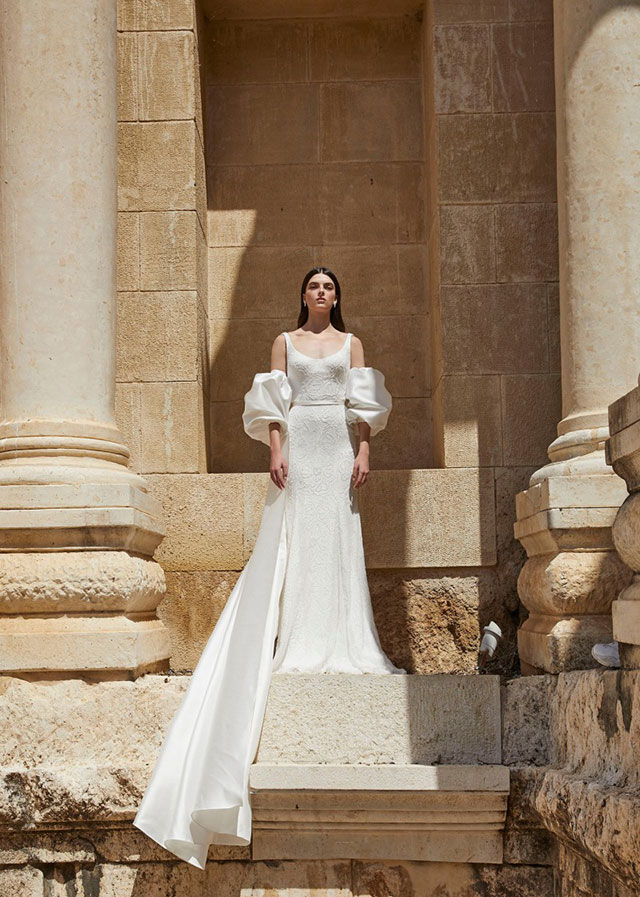 [Gown: Alon Livné White Bridal Spring 2021]
Neckline
When describing the neckline of a wedding gown, you're talking about the shape or the form of the dress around the neckline. Here are the different kinds of necklines.
Sweetheart: This neckline looks like a heart and is most common for strapless wedding gowns.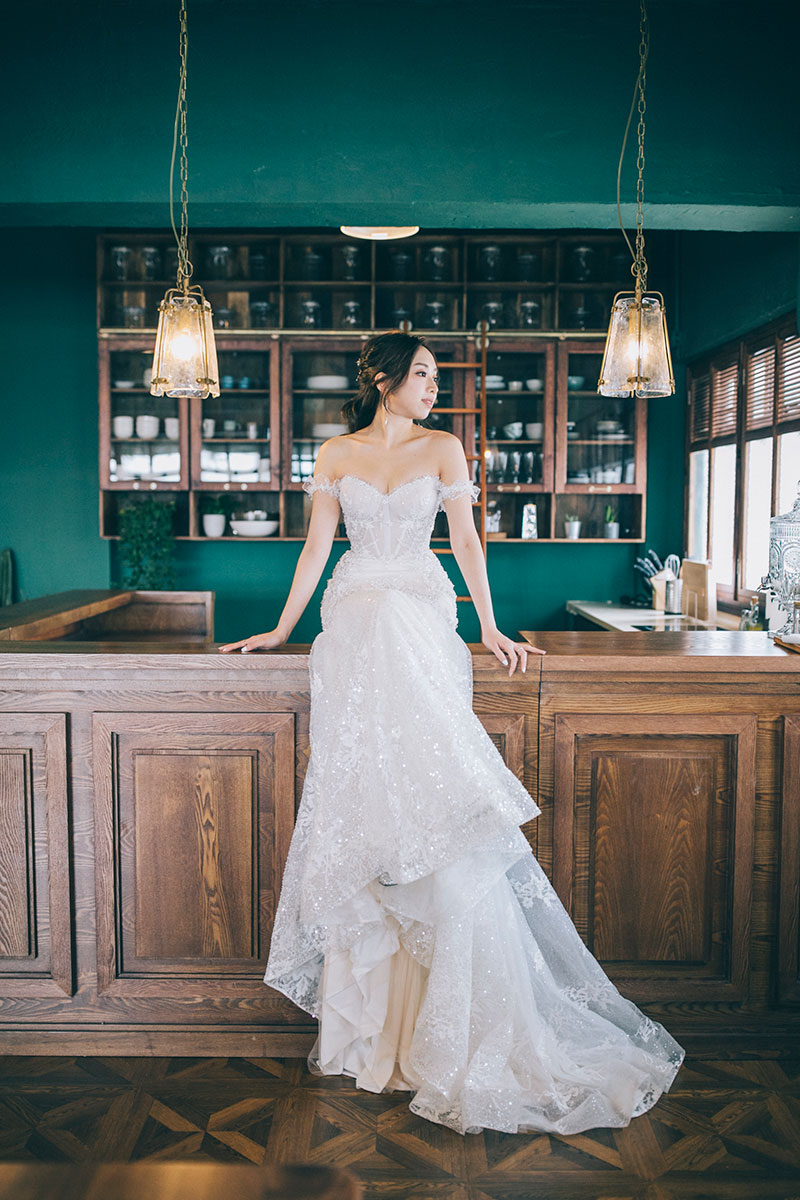 [Gown: Gardenia Bridal]
V-neck: A V-neckline looks like an inverted triangle or letter "V" and dips down to the center of the bodice.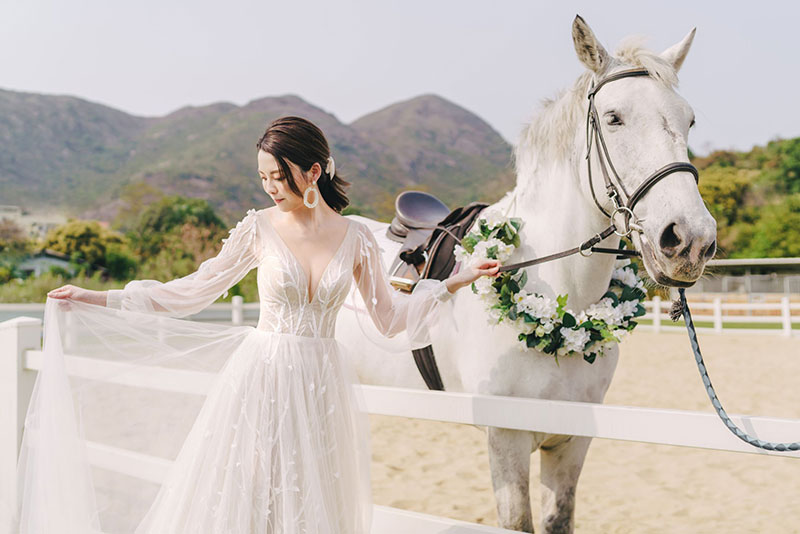 [From: A Romantic Pre-wedding Shoot with a Horse-Drawn Carriage / Gown: To Be Wed / Photo: This Love Studio]
Scoop Neck: If you're familiar with what ballet leotards look like, this neckline is just like that; it gently scoops down creating a U shape.
[Gown: Eliza Jane Howell, London from Le Soleil Bridal Closet / Photo: Lamma / Couple: Inez Leong & Tony Hung]
Straight: This neckline, which is common for modern looking dresses, forms a straight line across the body.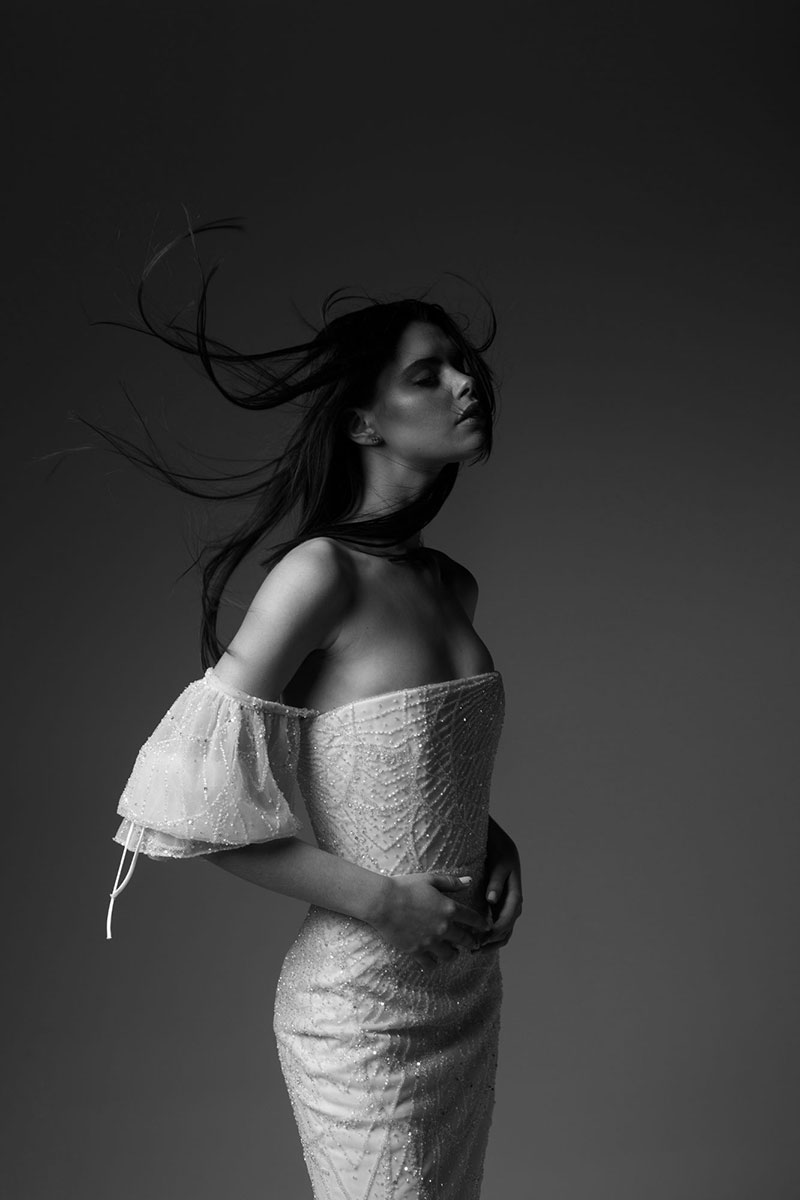 [Gown: To Be Wed]
Square Neck: Just as the name suggests, this neckline is like a square.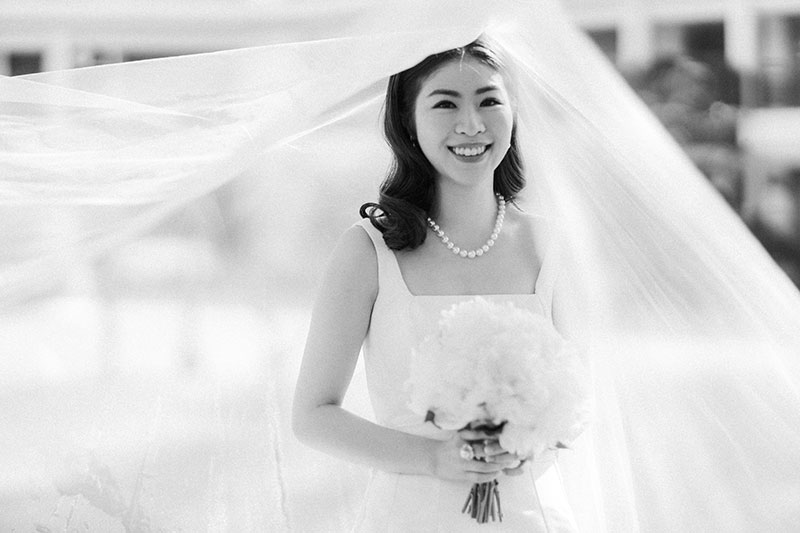 [From: A Serene Garden Wedding with Blush and White Decorations / Gown: Bridalistic, Guahuang HK / Photo: Aupho Wedding]
One-Shoulder: Another modern neckline, this asymmetric style has a strap on one side only.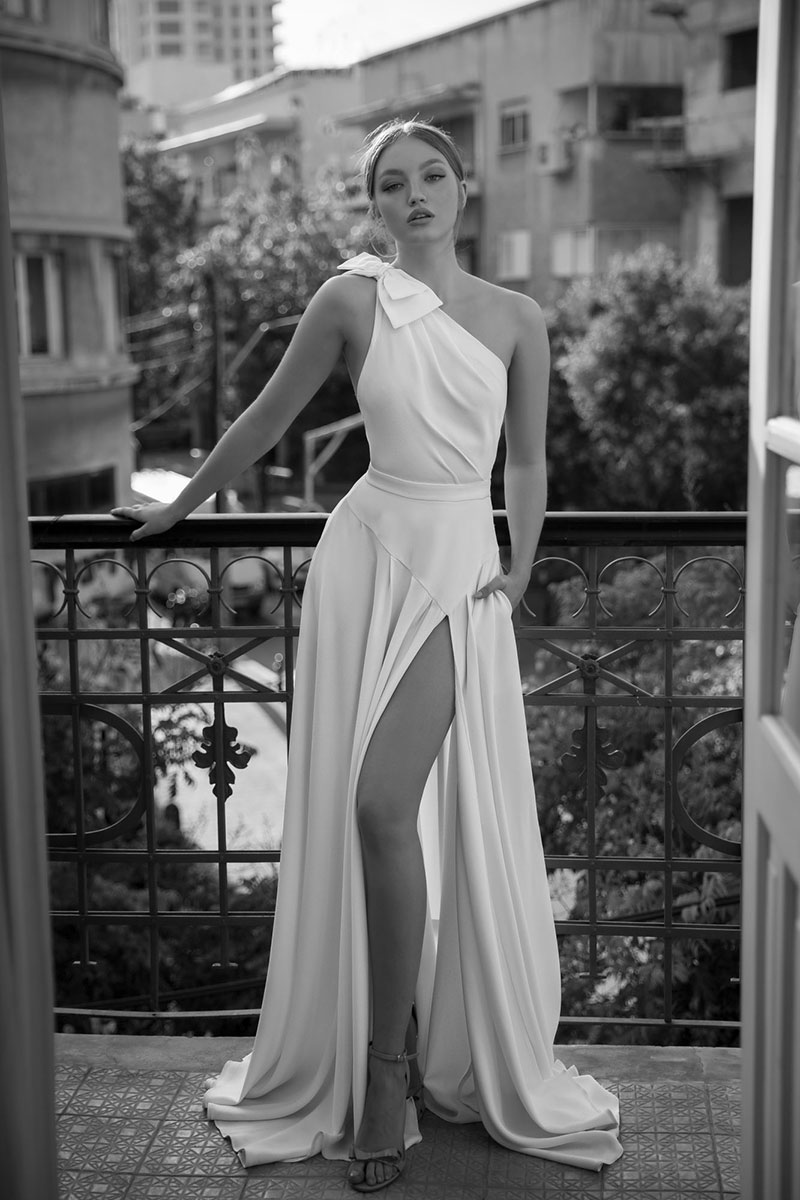 [Gown: To Be Wed]
High Neck: High neckline dresses cover up most of the chest area.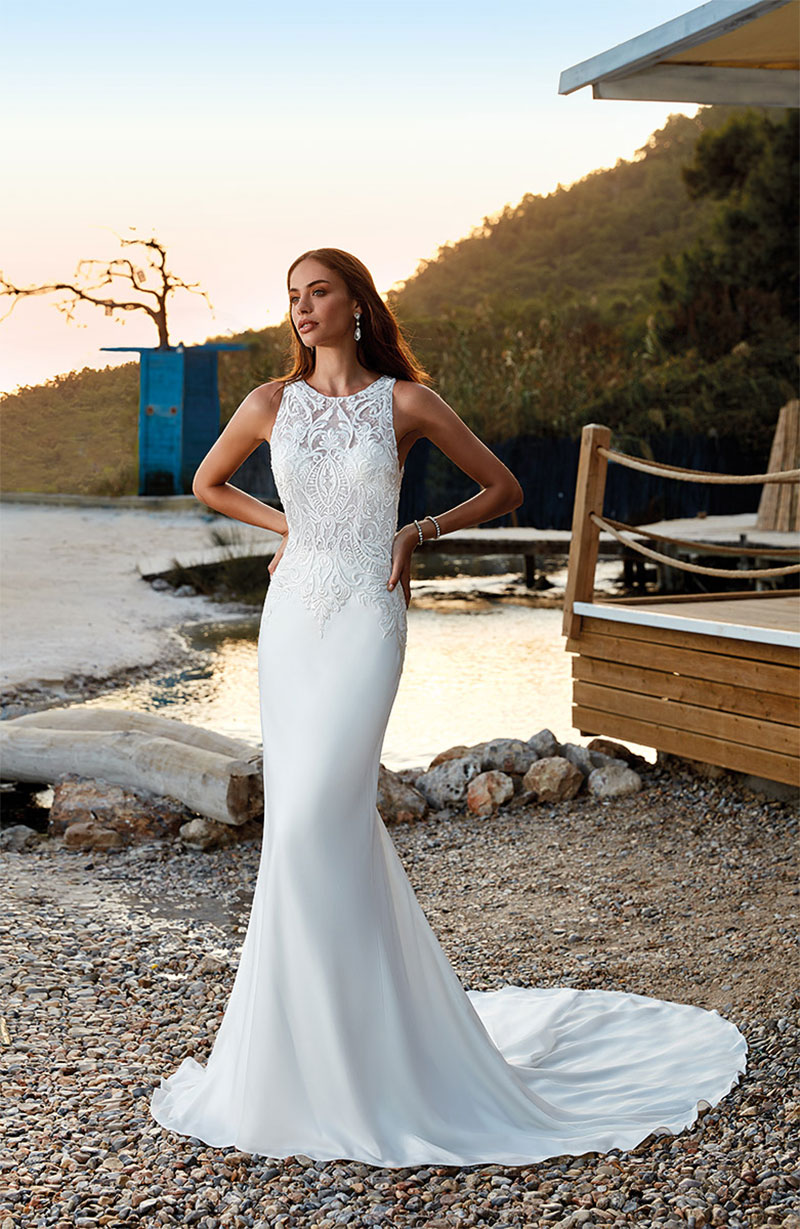 [Gown: Le Soleil Bridal Closet]
Halter: Halter necklines are common for backless dresses. The dress fabric wraps around the neck but leaves the shoulder bare.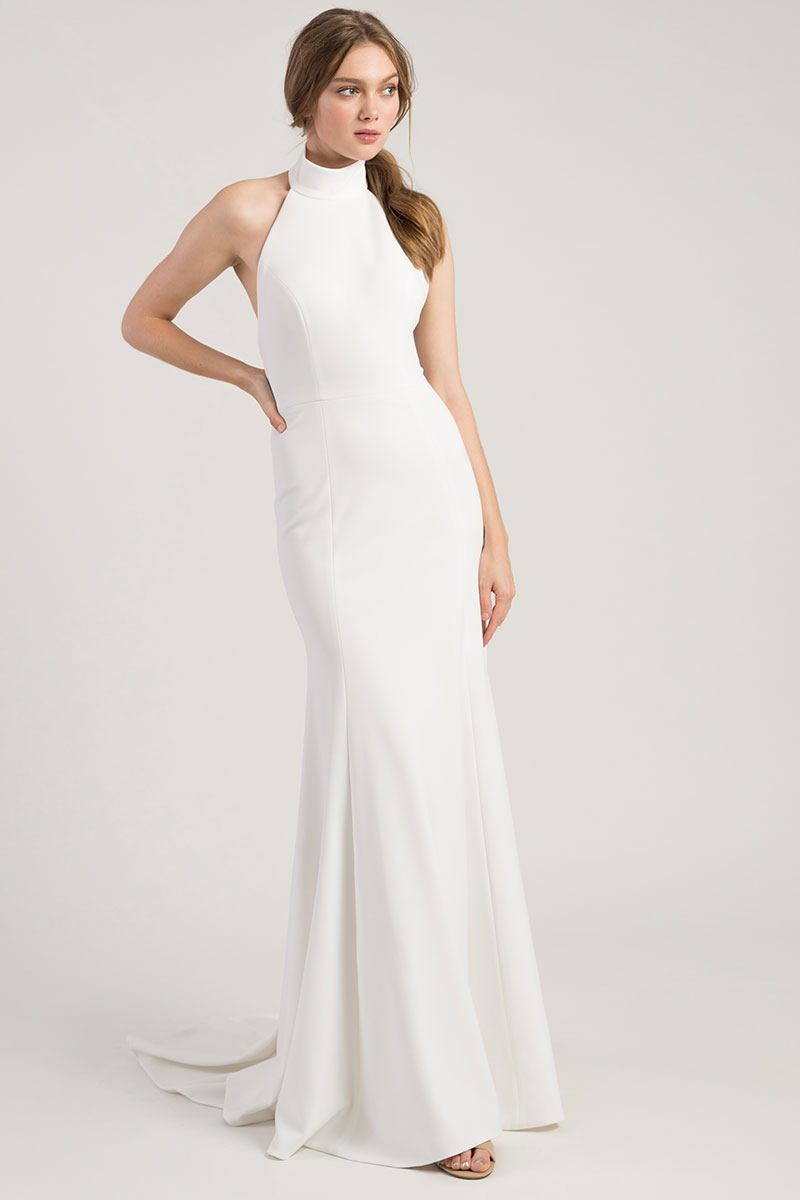 [Gown: Miss Bride Wedding Shop]
Fabric
There are many kinds of fabric options for your wedding dress. Going through them all might be overwhelming so the best way to talk about fabric is to discuss the first few details above with your designer. Then, talk about the kind of look you want to achieve–romantic, dreamy, rustic, sophisticated, luxurious, and so on. Normally, a designer or stylist will know what fabric will best suit your needs. You can also talk about the wedding venue and the time of the year. Summer weddings usually call for more lightweight fabrics, while for winter weddings, you have to consider keeping warm.
[Gown: Noel Chu Atelier]
Other Style Details
Finally, talk about other style details that you like. Some trendy options we've been seeing are convertible dresses or bridal separates and capes and cover-ups.
[Gowns: Zahavit Tshuba]
[Gown: BridalSeparates on Etsy]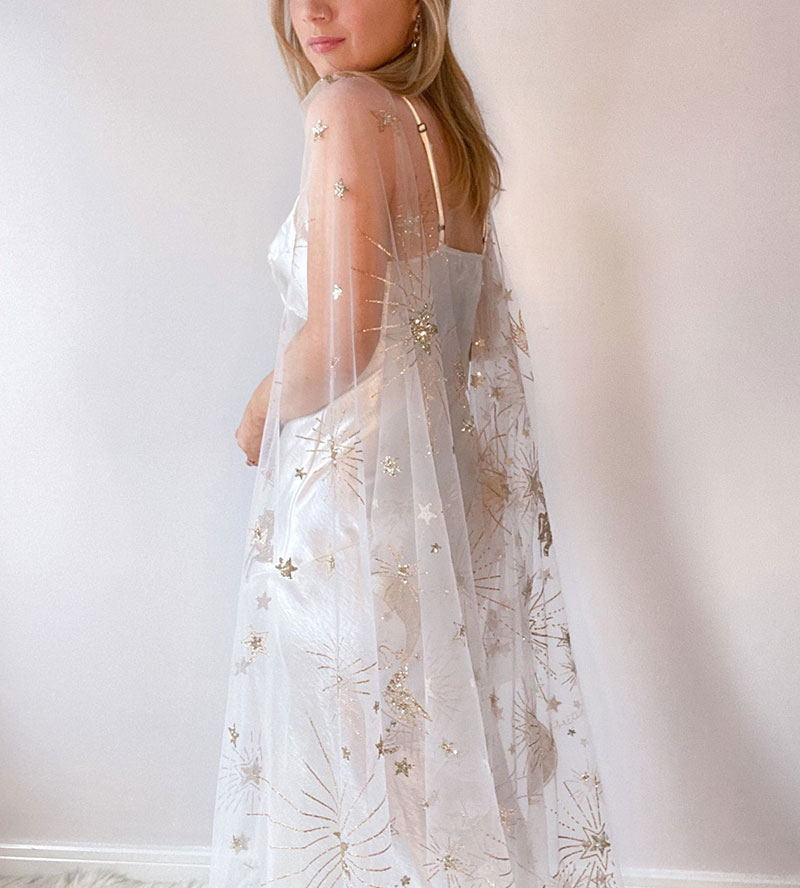 [Gown: WCollective on Etsy]
SEO Title: Wedding Gown 101
SEO Description: This article aims to help brides learn about all the details about weddings dresses so that they can perfectly elaborate on what kind of look they want for their special day.
Tags: wedding gown, wedding dress, wedding gown styles, wedding dress styles, wedding gown ideas, wedding dress ideas, Hong Kong bridal shop, Hong Kong bridal salon, buy wedding gown Hong Kong, bridal fashion,