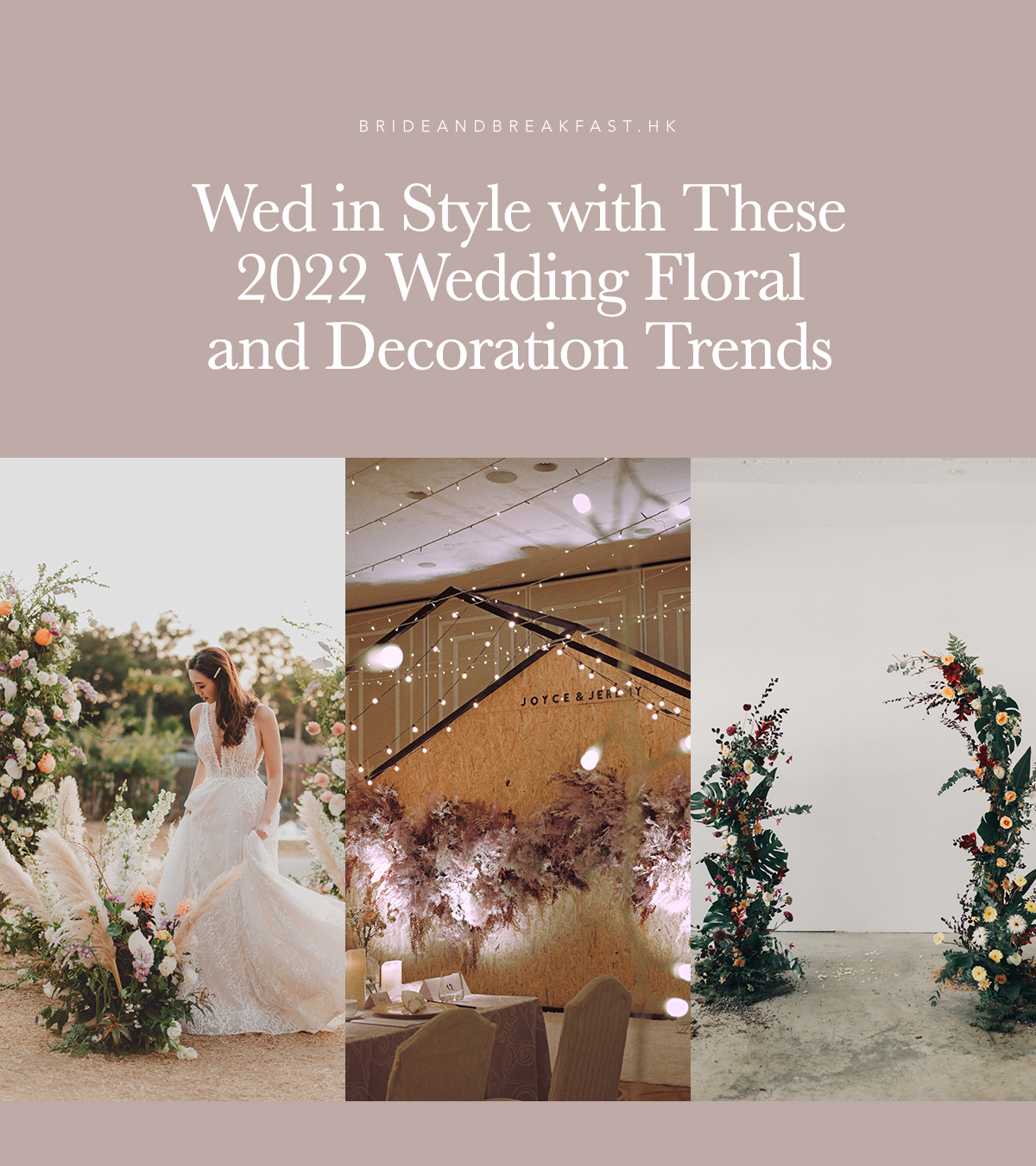 2022 trend spotting is a lot of fun, don't you think? We kicked of the year with a trend report on bridal fashion which you can read here. Today, we're still keeping you updated with the trends of the year, but this time, let's talk about flowers! How should you be decorating your special day this year? What kind of flowers should you pick? What floral art and installations will set your wedding apart from the rest? Get the answers to these questions be reading on now.
(1) Colors That Express a Couple's Unique Style
"I find brides expressing themselves differently, completely ignoring wedding rules and focusing on their inner spirit when choosing colors," shares Foliage Floral. This year is the best time to go for the hues that imbibe your true selves! It's the year for couples to be more creative and favor of more unique wedding ideas in 2022. Moreover, the 2022 wedding trend is to pursue more personalization and self-expression through flowers. Add your own unique style to a once-in-a-lifetime wedding through design language.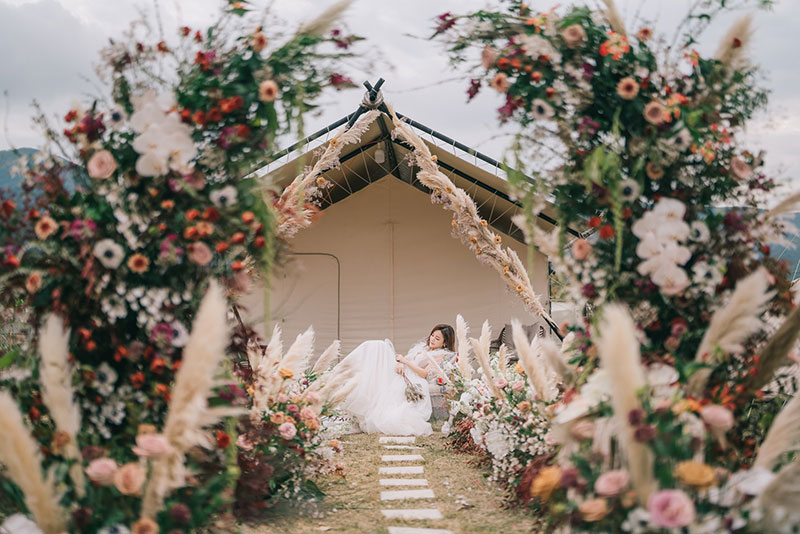 [Photo: Vision Wedding Production]
(2) Presentation Bouquets
For wedding bouquets, the traditional round and European natural style is still going to be a go-to for brides. However, presentation bouquets, such as arm bouquets, and structured bouquets will be a new trend. Home Sweet Florist says this is perfect for brides who are looking for a more unique design.
(3) Monotone Wedding Decorations
Once Wedding Decoration says that 2022 is also the year to experiment with monotone decorations. It's a unique look that is both, timeless and romantic. This decoration trend is a hot choice for modern couples looking for a hint of luxury while keeping in touch with elegance and minimalism.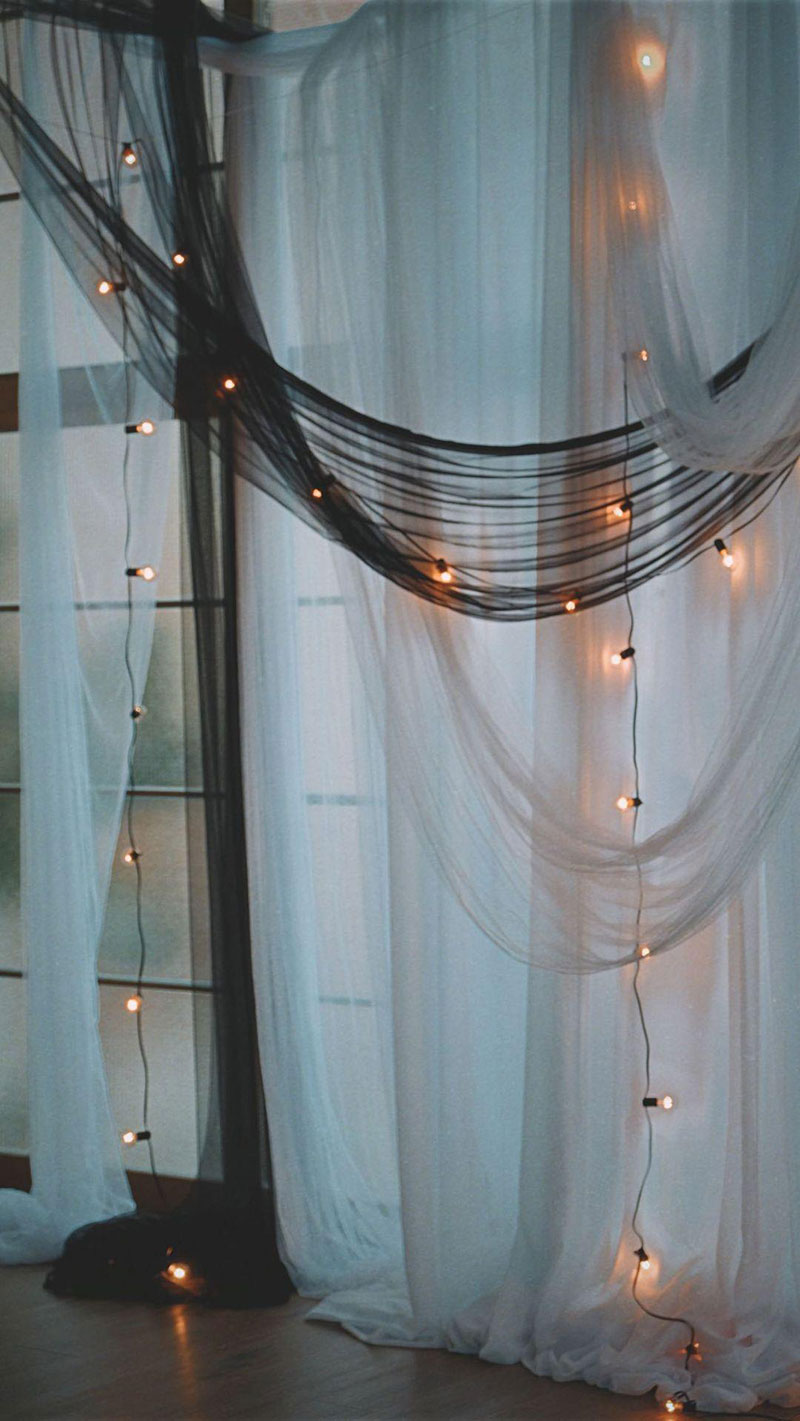 (4) Bold Colors are Back
Bold colors started to make a comeback, and this trend will continue for a while, says Foliage Floral. "In 2022, soft greens, bright pinks, reds, and oranges will be paired with bold colors. We've seen many of 2022 brides opt for bolder palettes already." So brides and grooms should not hesitate when it comes to vibrant colors! Choose a unique color scheme and incorporate it into flowers.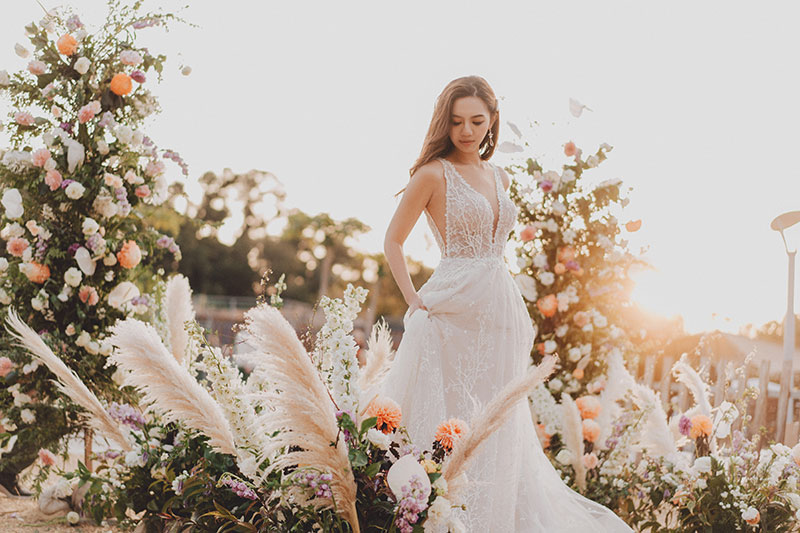 [Photo: moonbirdproduction]
(5) Bright Playful Colors
More brides tend to ask for floral design with unique palettes, especially flowers with bright colors or combination with strong color contrast. This more playful and unique color trend is definitely going to a common scene in weddings this 2022 according to Home Sweet Florist.
(6) Centerpieces as Accents to Floral Arrangements
Centerpieces can elevate any table setting. They add variety and character when paired with the right kind of flowers. Hence, flowers don't have to be displayed individually, says Foliage Floral. In fact, working on other decorative items, like candles or various vases and fruits, can take any floral design to the next level. Mixing flowers and ornaments is one of the best ways to upgrade floral arrangements, whether it's a continuous stream of flowers from the table, or water drooping to the ground above the table.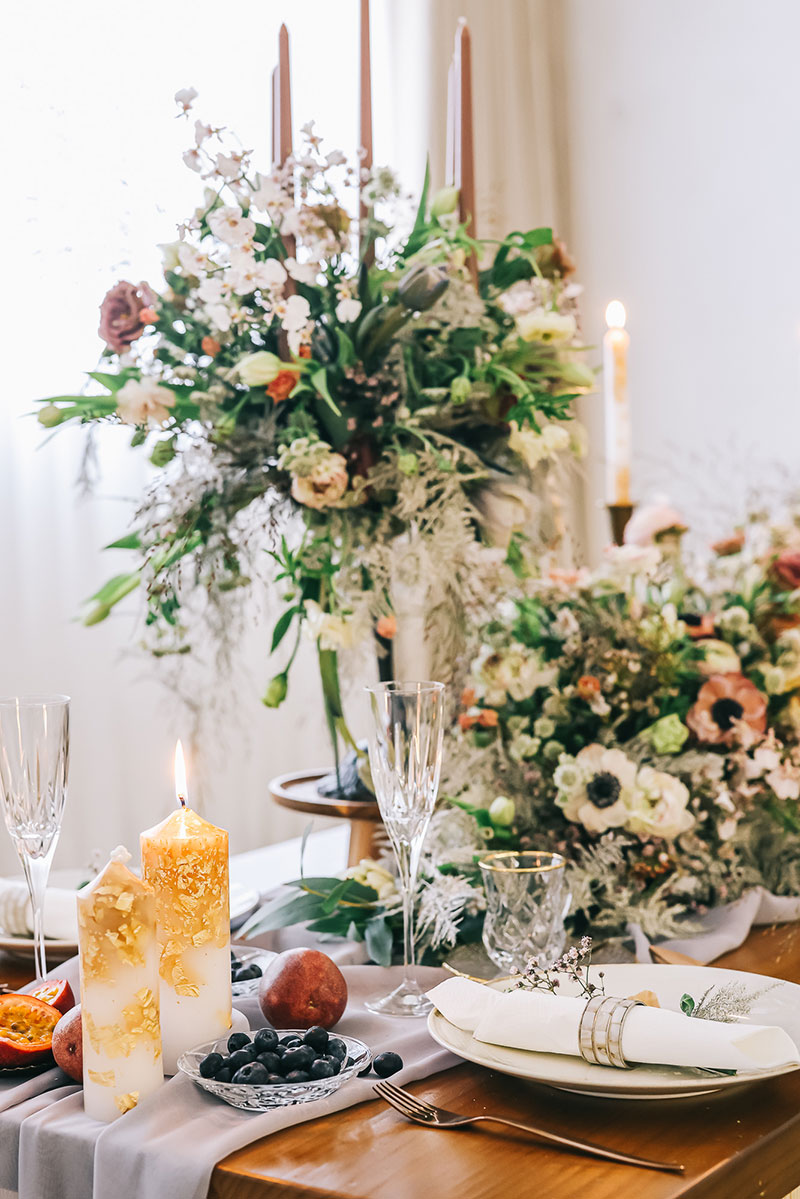 [Photo: Vision Wedding Production]
(7) Unique Looks with Texture
When it comes to the kinds of flowers, roses will stay this year but with more couples doing small, intimate weddings, we can expect less lavish decorations and bouquets claims Home Sweet Florist. Instead, 2022 brides are leaning towards more interesting designs, usually using more texture or doing structured arrangement. These can be achieved with more greenery or blooms with unique appearance and strong structures like Bird of Paradise and Anthurium.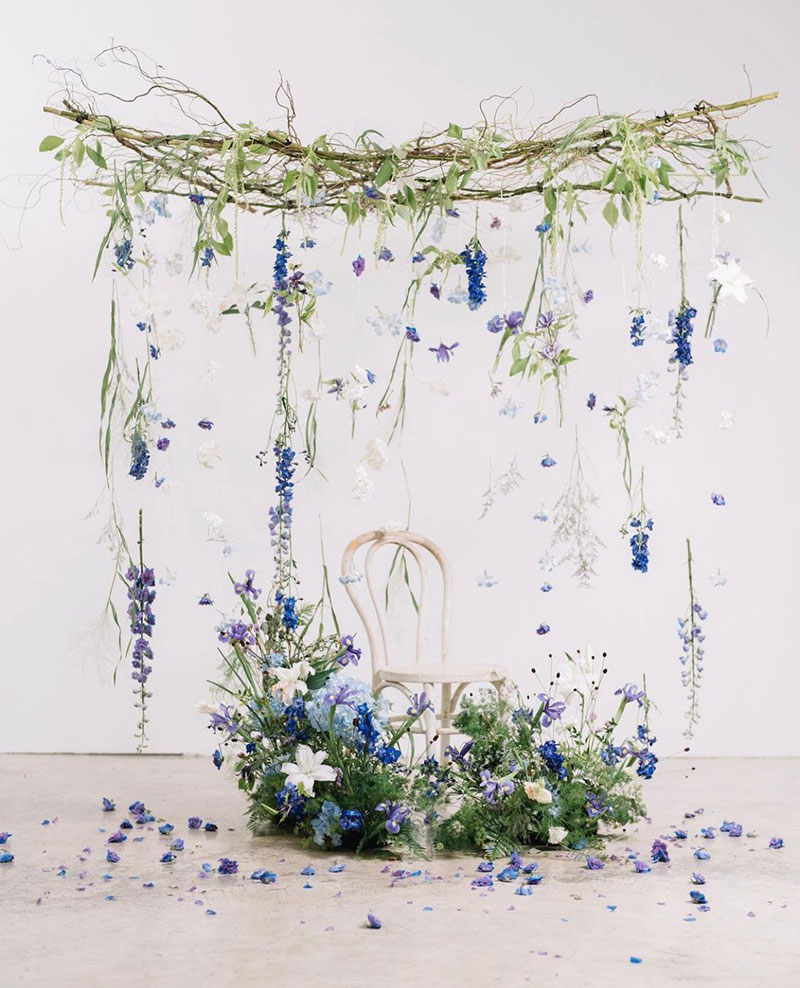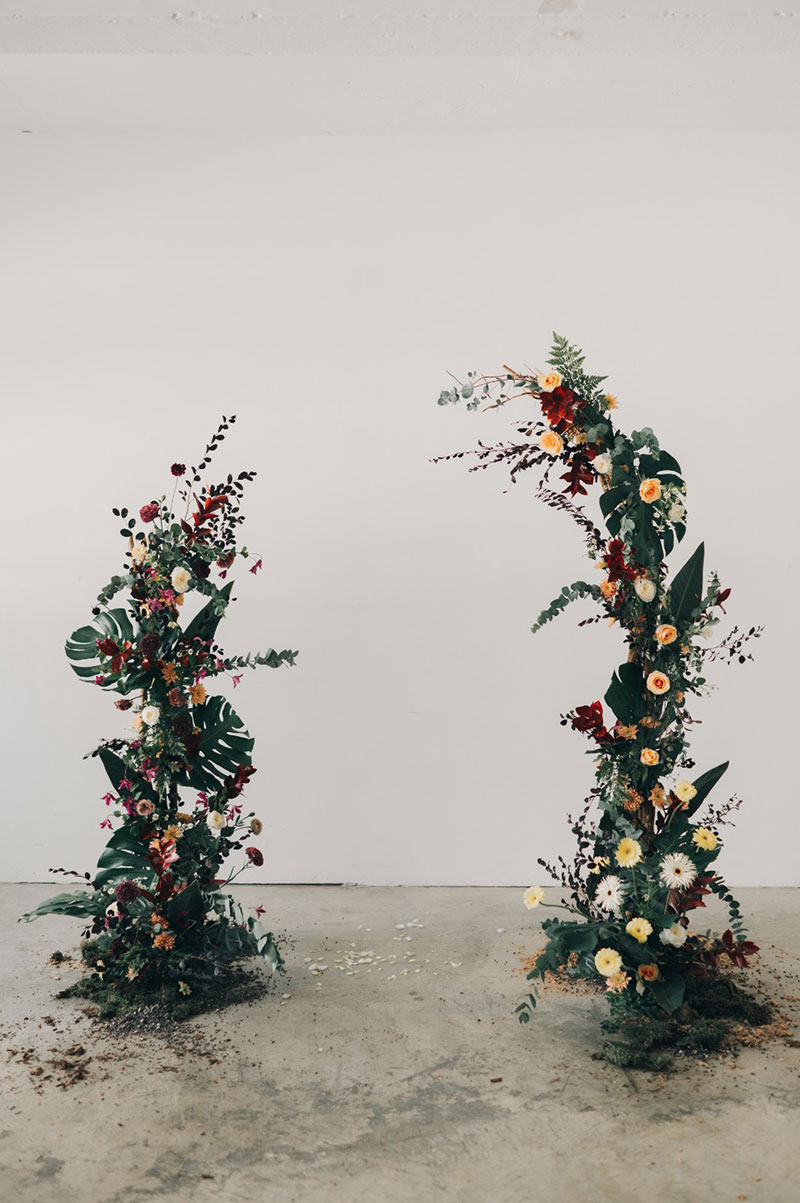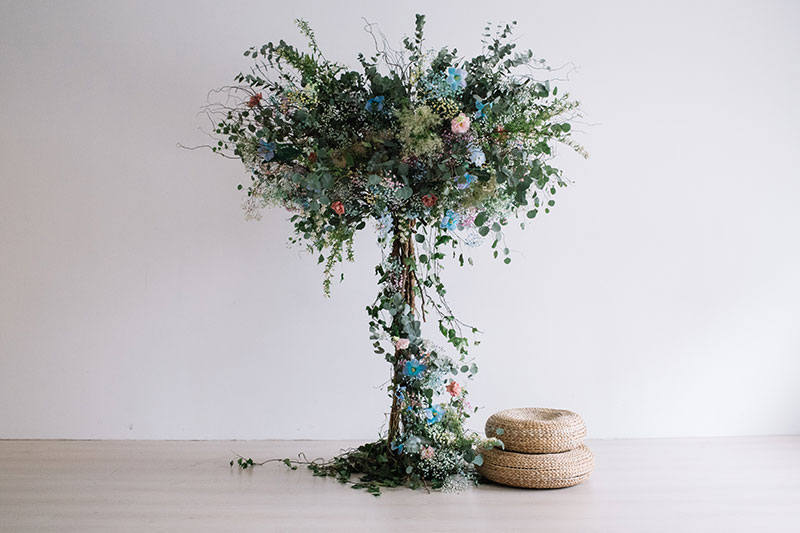 (8) A Mix of Dried Flowers
Couples are more well-known and open than ever to having more of a variety of blooms in their floral arrangements. Foliage Floral confirms that dried flower elements will be popular choices this year. You'll see this trend incorporated into wedding flowers, as well as ceremony and reception decor because weddings always tend to follow interior design trends. This interior design trend is already such a hit, so why not make the most of it this 2022?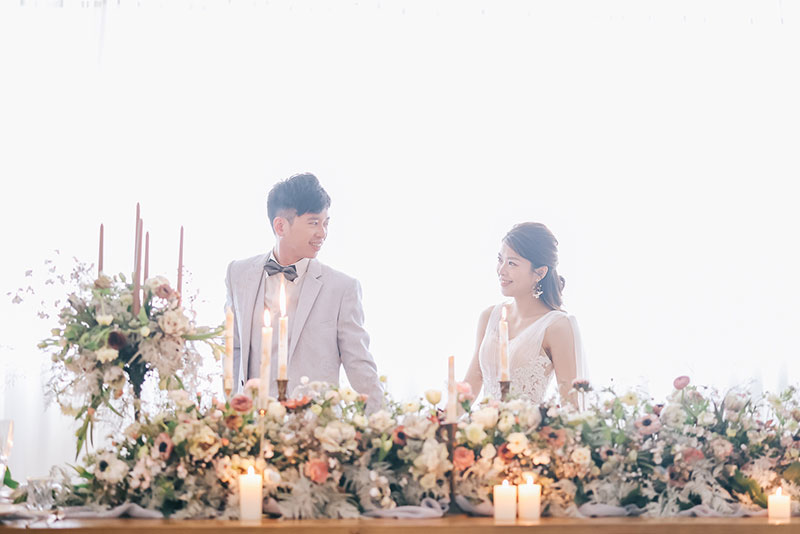 [Photo: Vision Wedding Production]
(9) Smoke Blush Floral Installations
Say goodbye to pampas grass and welcome the cloud-like floral designs in 2022. Once Wedding Decoration says that smoke blush is the trend of the year because when paired with hanging installations, arches and centerpieces, it brings an ethereal yet timeless element to the celebration.