Just the other week, I got to spend a quiet weekend in Macau in the comfort and luxury of the new St. Regis hotel, and I just can't help but share with you my amazing experience! I've always been quite wary of staying in Macau hotels mainly because of how the properties there become so worn out by the constant influx of tourists. But the St. Regis name IS one of the most distinguished luxury hotel brands in the world, so I figured that a St. Regis anywhere had to be a luxurious treat.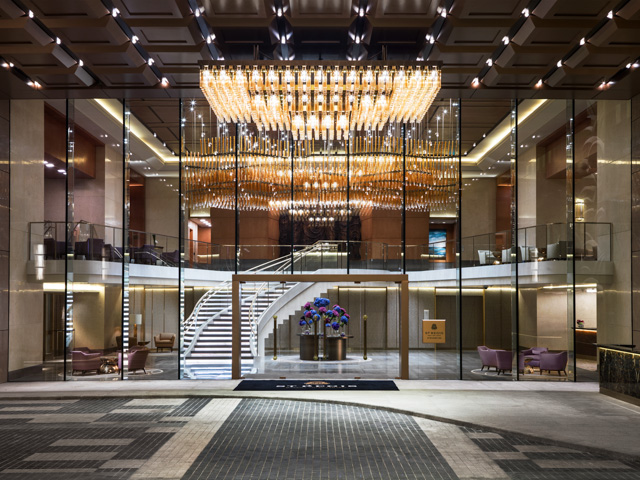 Having just opened last year, the St. Regis Macao did not disappoint one bit. The moment I entered the lobby, their alluring signature fragrance filled the air (a huge factor for me personally in assessing the quality of any hotel). This scent followed me all the way to my beautiful room with a view. A true five-star hotel experience for me should really be a feast for all five senses, so I knew I was going to be one happy camper.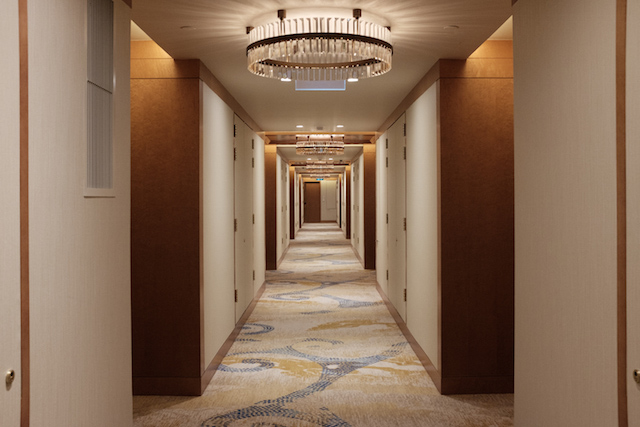 I met up with their events team and asked for a tour of the hotel grounds and a peek of their luxurious suites. We started at the opulent St. Regis bar, which featured a bold art installation that captured the St. Regis brand in the context of Macau's rich history — the perfect backdrop for their signature Bloody Mary cocktail which incorporated local spices.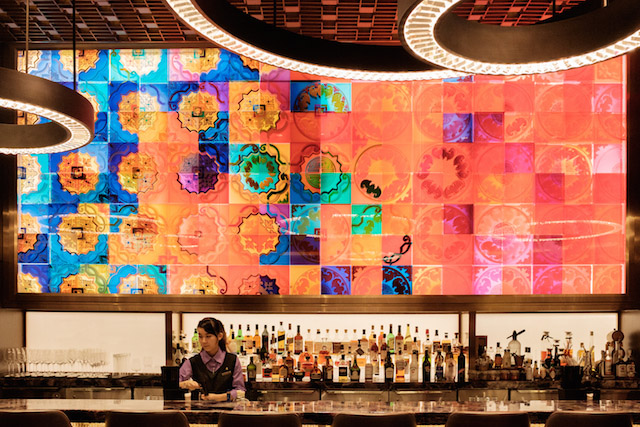 All of their incredible suites oozed with sophistication, each one thoughtfully laid out with impeccable attention to detail. I was very impressed with how spacious all the rooms were, a real treat for us who are so used to Hong Kong's "extra cozy" accommodations. But the truly unique treat St. Regis has to offer is their personal butler service, which ensures a bespoke service throughout the duration of your stay. It can't get any more luxurious than that!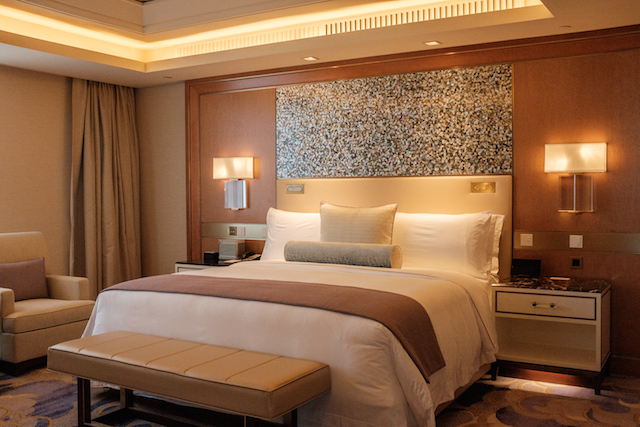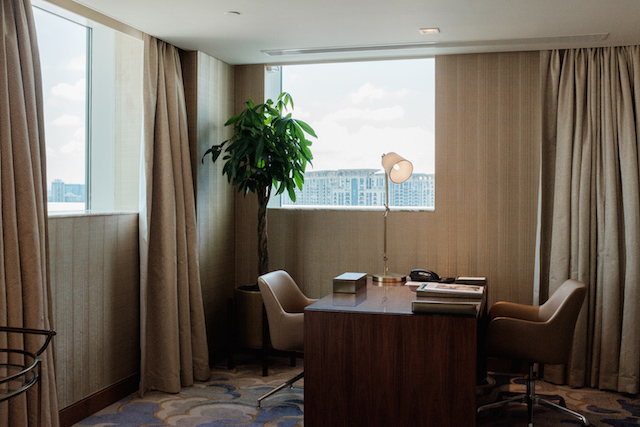 We also checked out the tucked-away Iridium Spa, a tranquil, inviting retreat for those in need of some indulgent pampering — definitely a required pre-wedding stop for all brides-to-be. Be sure to ask about their personal gemstone treatment!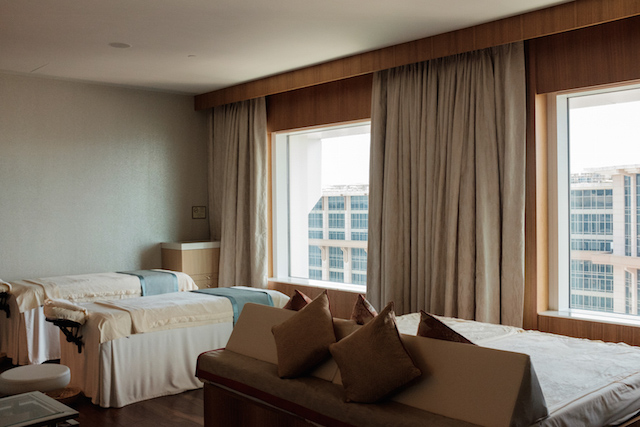 I definitely loved the subdued color palette and modern chandeliers of their grand Astor Ballroom, which has enough room to accommodate a party of over 600 guests. I couldn't get a photo that did the place justice, so here's one that I grabbed from their site.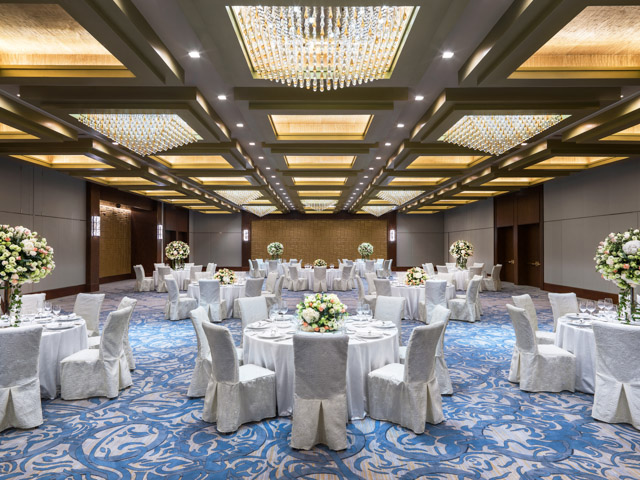 Their luxurious poolside area is an amazing place to hang out in all afternoon, but the pools come with full acrylic covers, allowing the space to be converted into an outdoor event space option for up to 250 guests. How amazing is that?
For those that are expecting WAY more than 600 guests, the nearby Sheraton's ballrooms are also available for bookings. They're all conveniently accessible by an indoor walkway. Get this: their largest ballroom can accommodate up to 4,000 guests(!!). Photo of the ballroom taken from Sheraton's site.
Here's another interesting bit of information: St. Regis partnered with Marchesa to create a capsule collection of four, one-of-a-kind couture bridal gowns inspired by some of St. Regis' most iconic destinations: Mumbai, Dubai, New York, and Punta Mita. You can find out more by visiting: stregis.com/marchesa.
Aren't these dresses just sublime?
All brides that book the St. Regis Macao for their wedding and purchase Marchesa x St Regis wedding gowns are also given a Marchesa dressing gown as a gift. How truly special!
The best part of all is that the cost of hosting a wedding here is extremely reasonable. Packages start from MOP12,888+ per table, and rooms are still at introductory rates. Definitely amazing value for you what you get. I really can't wait to book my next visit.
For those of you who are interested to find out more, you can get in touch with their Wedding Specialist at  [email protected].
The St. Regis Macao // www.stregismacao.com / Estrada do Istmo, S/N, Cotai, Macao / T 853 8113 3800