Pre-wedding photo shoots are always such a pleasure to view, especially if couples go the extra mile to showcase their personalities in the shoot or dare to try new, creative and unconventional themes.
Are you looking for something different for your very own shoot? You're just in time!
We thought you, our beloved soon-to-weds, who may need a little inspiration for their engagement photo session and asked local wedding photographers for some help. This feature is filled with photo shoots that are a little out of the ordinary–a convenience store shoot, an e-session featuring food, fun and colorful frames, and so much more. We hope this will get your creative juices working so you fine a unique idea for you and your partner!
Special thanks to Hatsumori by Gavin Y., Redblue Creation, SHUCHi Production, Film Komolebi, Aupho Wedding, Tikit Production, Jeff Lee Pictures, Sham2photography, Fermat Photography, Lauhaus.co, and Paul Wong Fine Art Photography for sharing these with us.
For these dim sum lovers, there was no doubt at all. It had to be about their favorite food!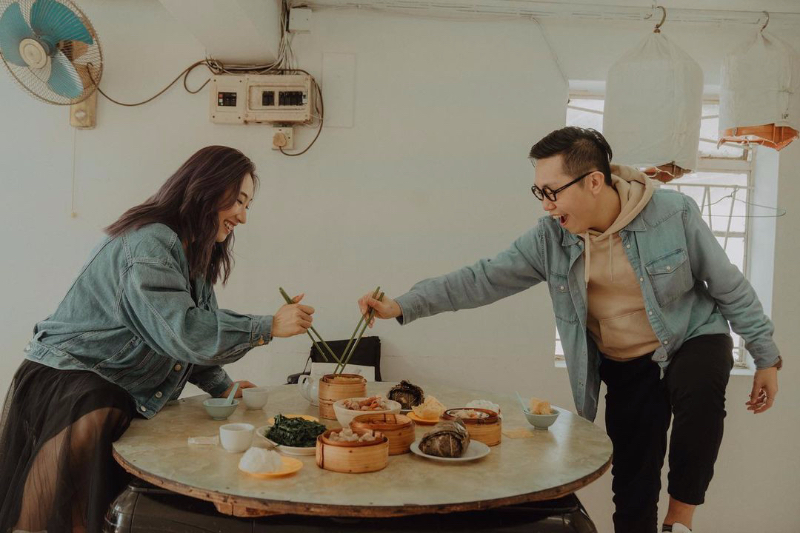 [Photos by: Hatsumori by Gavin Y.]
How to add some cheer to your engagement photos? Head on over to a place that is full of color!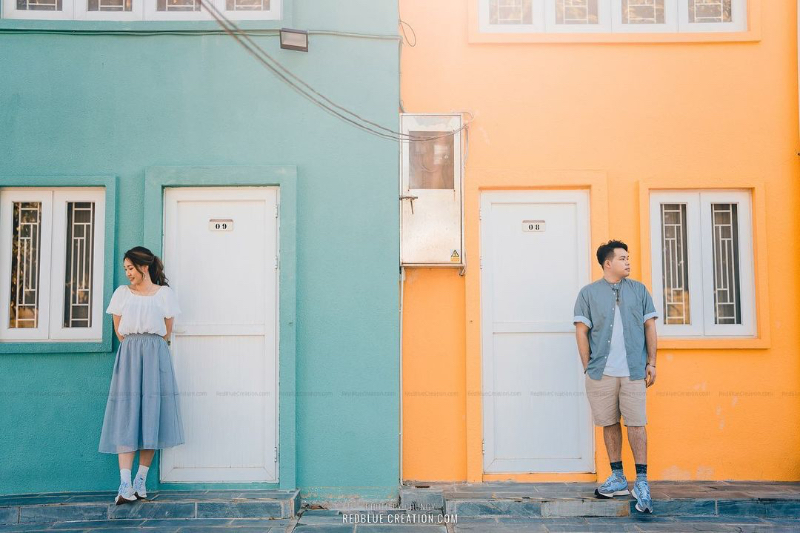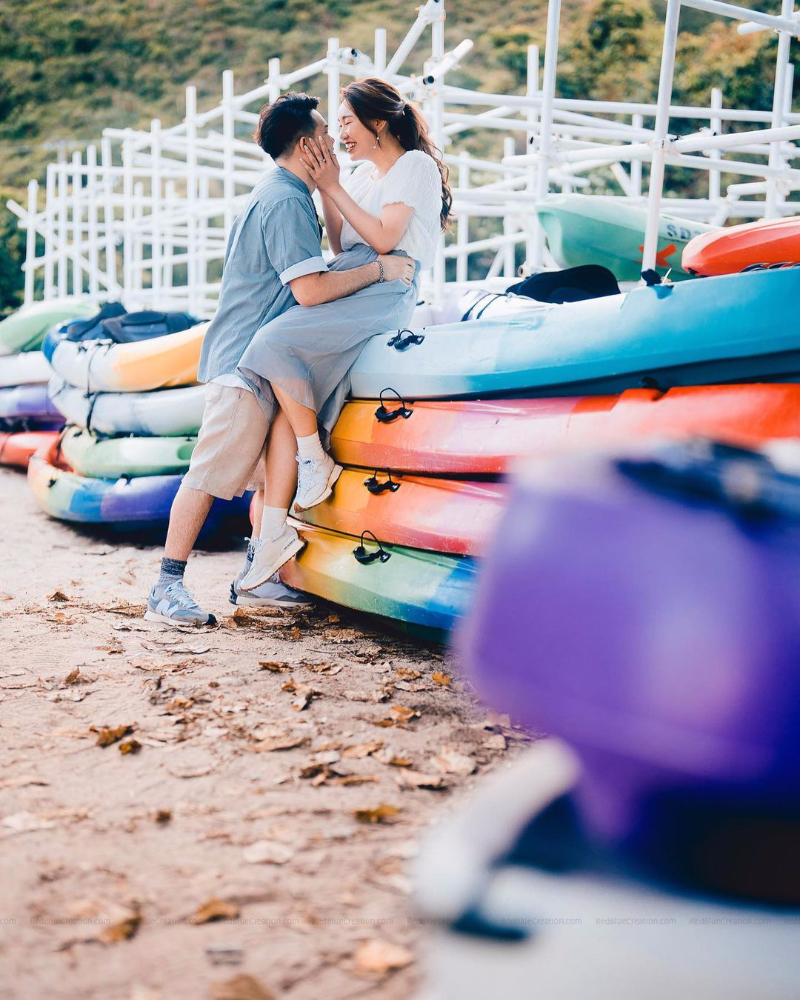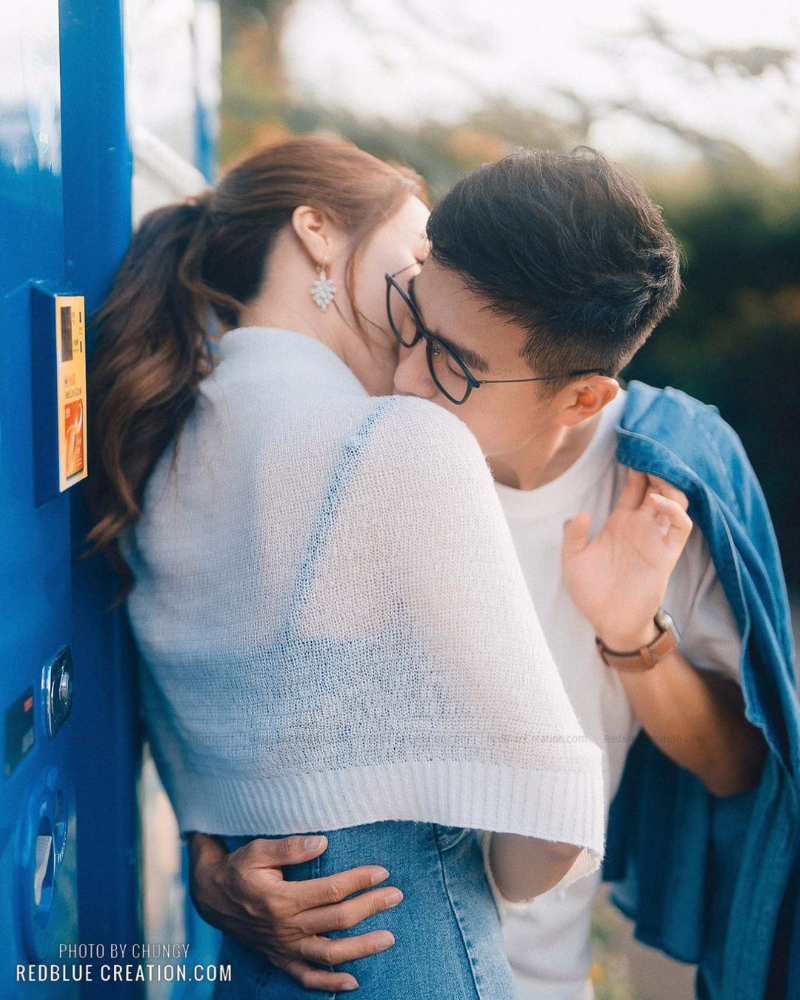 [Photos by: Redblue Creation]
What a rare sighting this vintage-style convenience store is! Finding a unique spot like this to take photos at is priceless.
[Photos by: SHUCHi Production]
Who would have ever thought of taking photos at a fire station? Bravo to this duo for the novel idea of choosing this work place as their pre-wedding shoot location.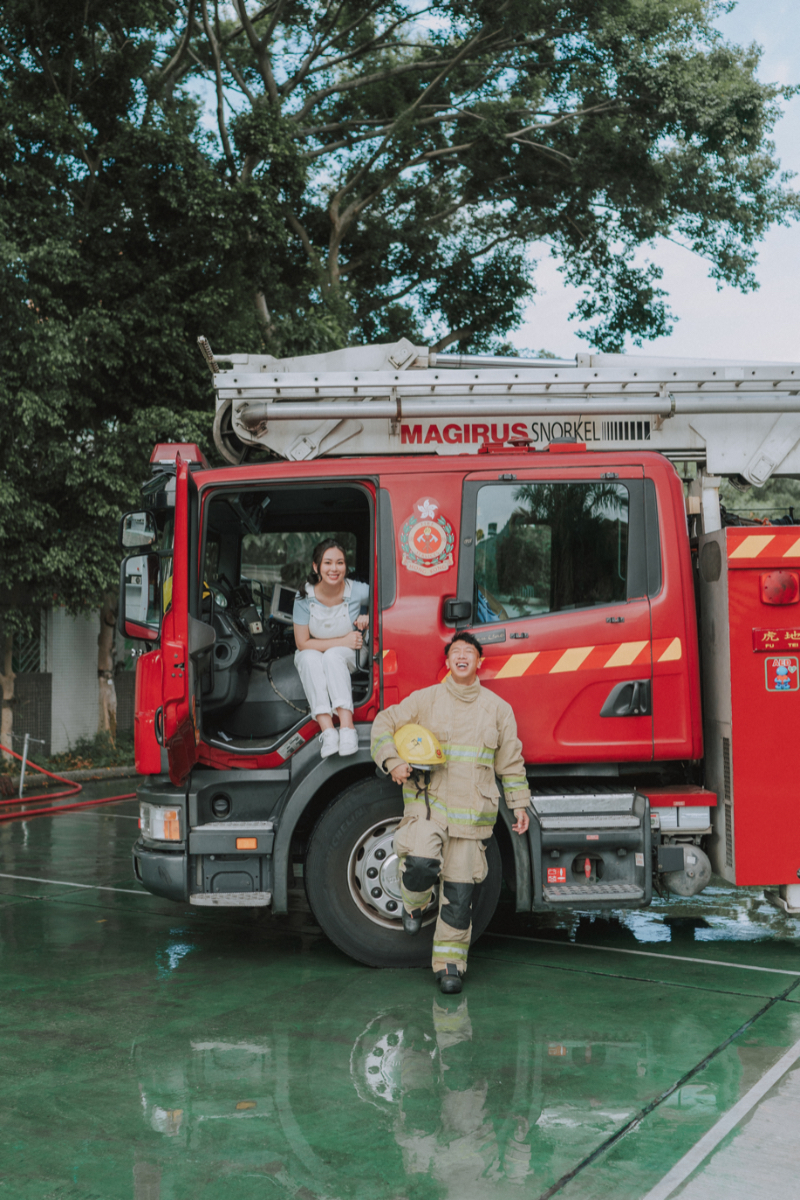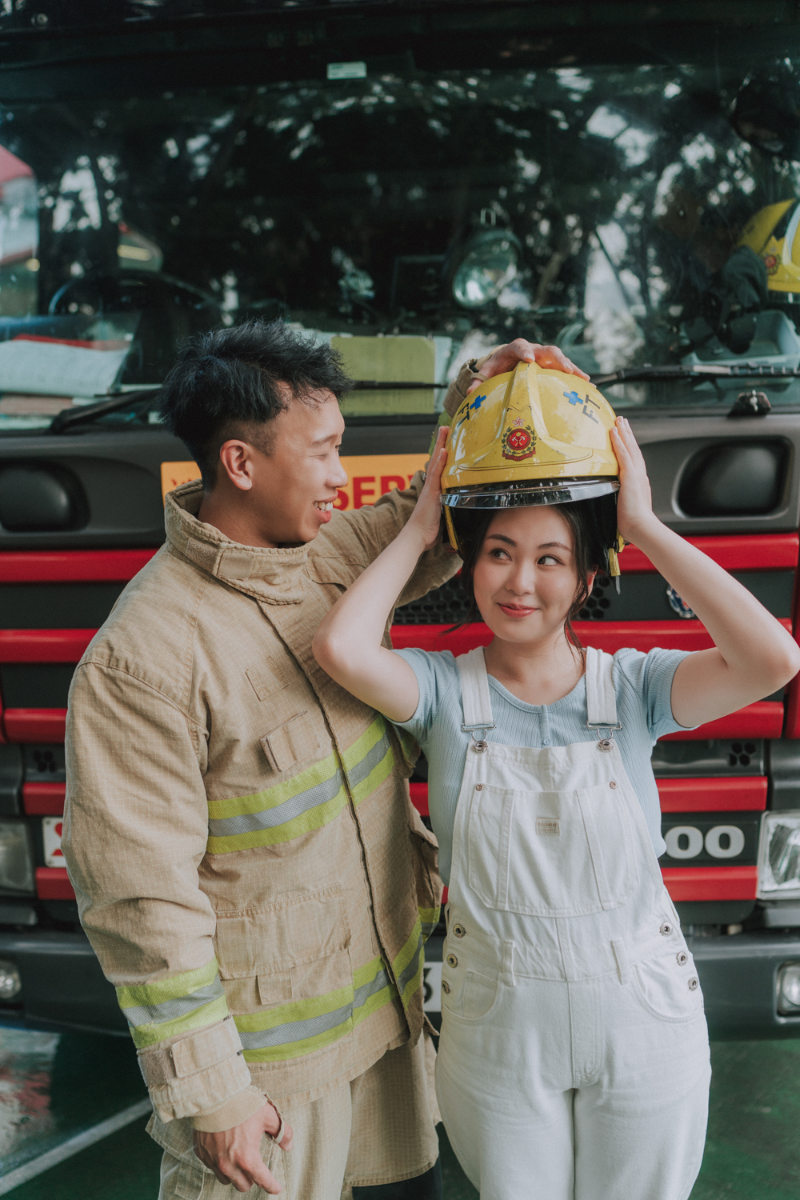 [Photos by: Film Komolebi]

Dressed in a stunning gown and a sharp suit, you'd think this couple ware headed to their wedding. Nope, they took elegant photos at a restaurant with elegant interiors. They had a fun time, too.
[Photos by: Aupho Wedding]
Do you have a hobby you like to do together? That's a theme you can surely adopt.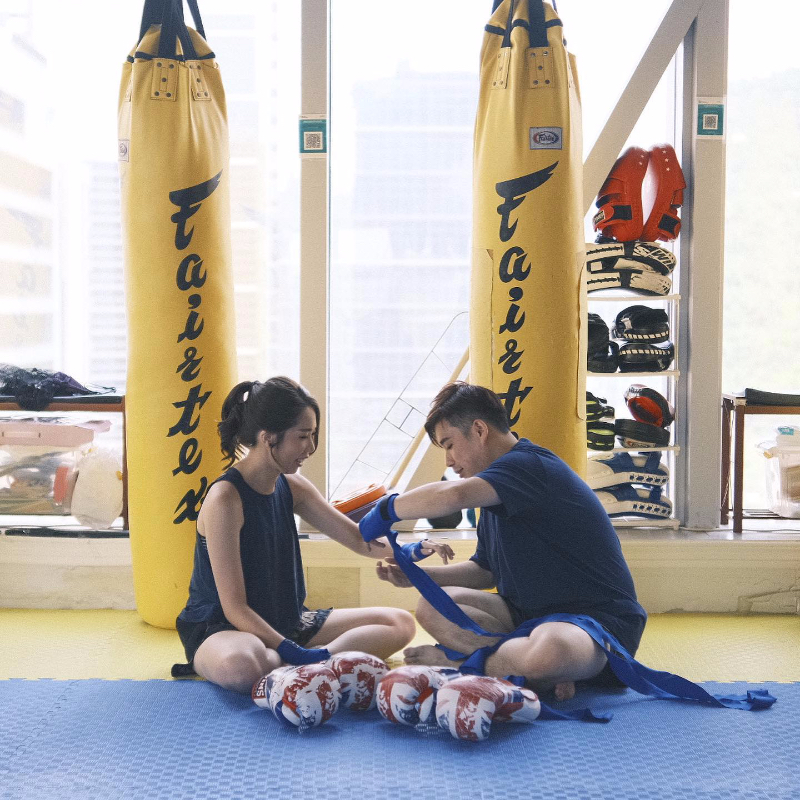 [Photos: Paul Wong Fine Art Photography]
To make things a little more interesting though, this couple shot their hobby at night.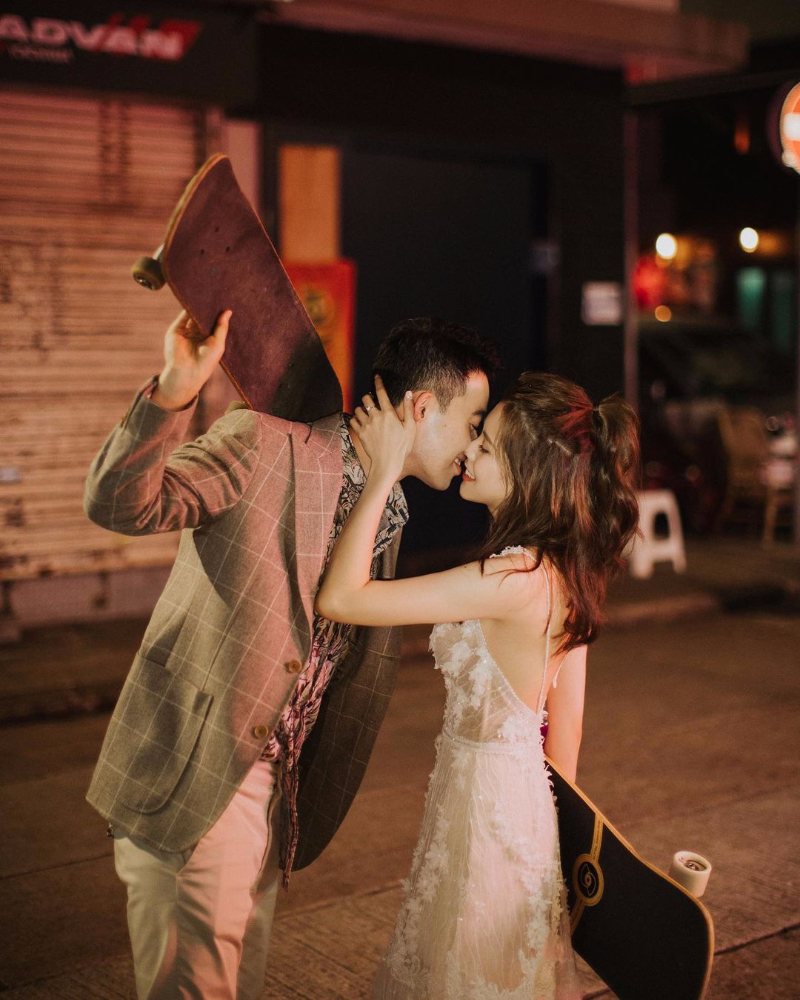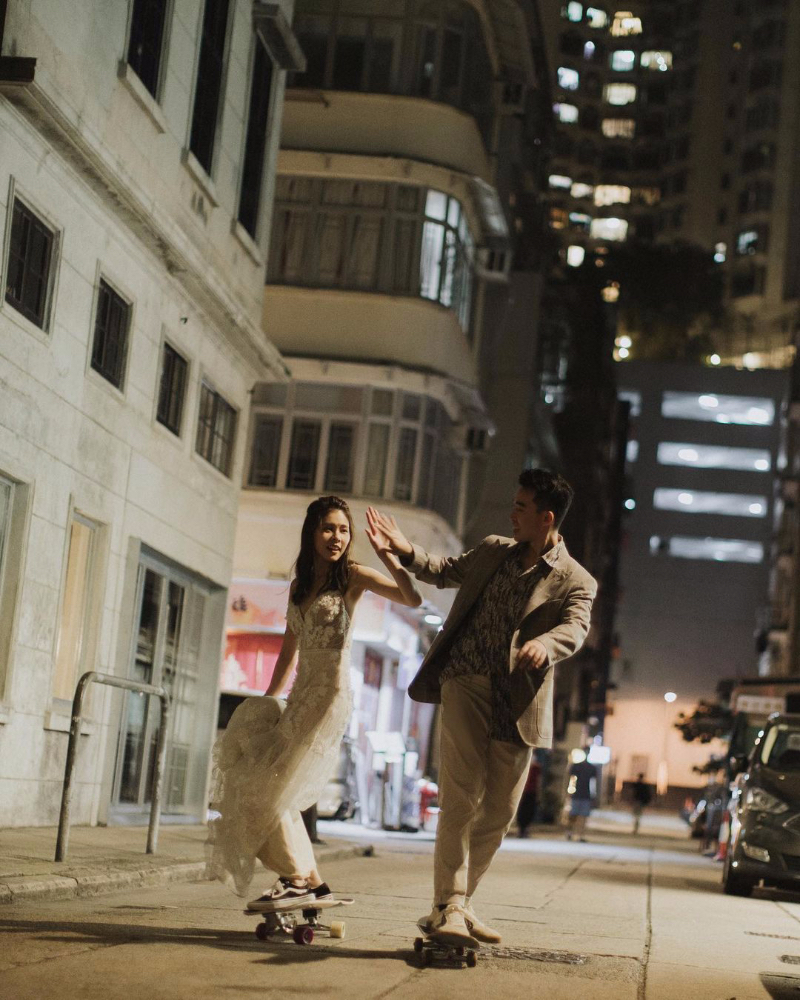 [Photos by: Tikit Production]
Sometimes keeping it simple can also be so dramatic. These photos are stunning examples of how much more a black and white photo session can be.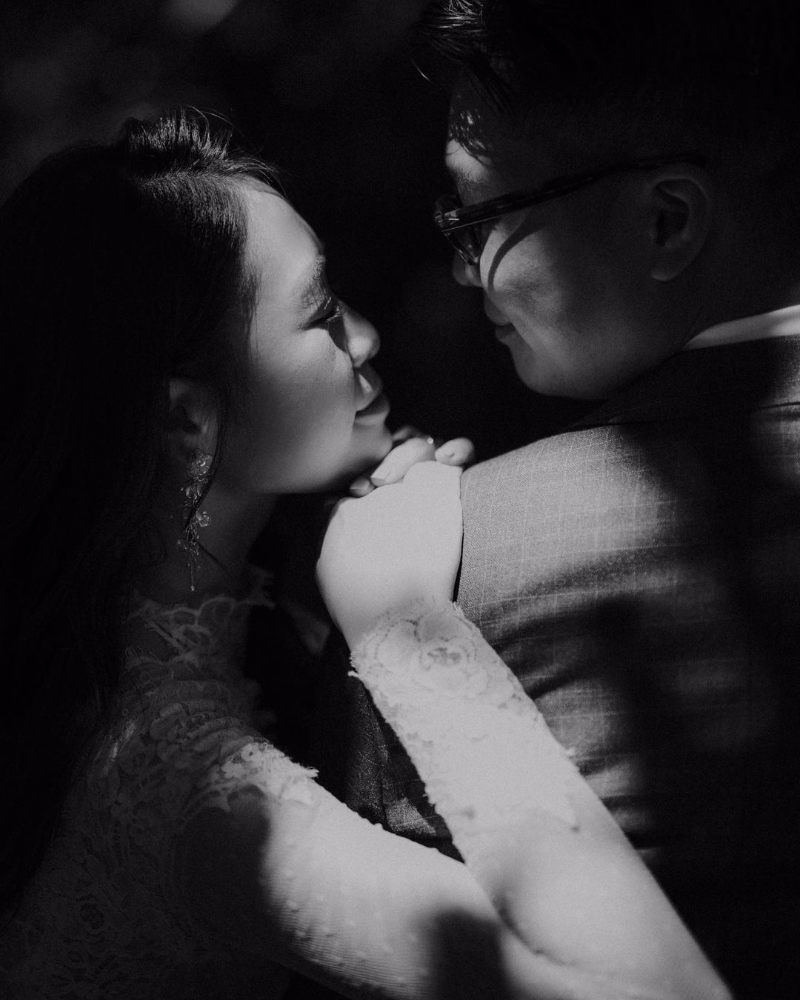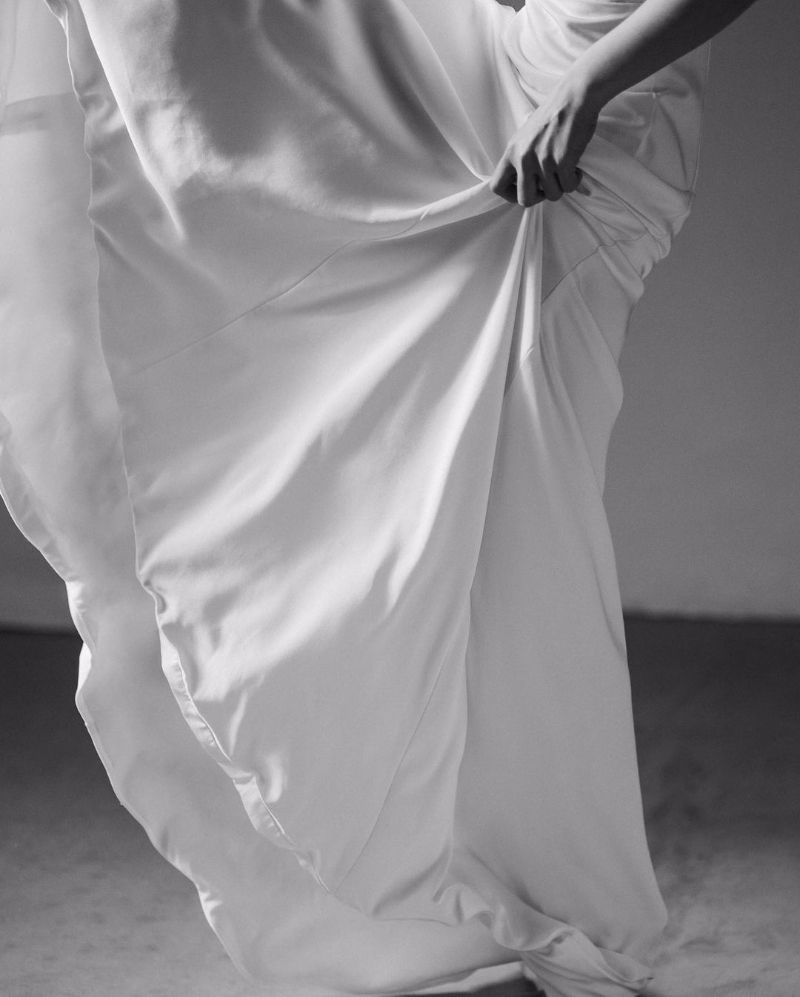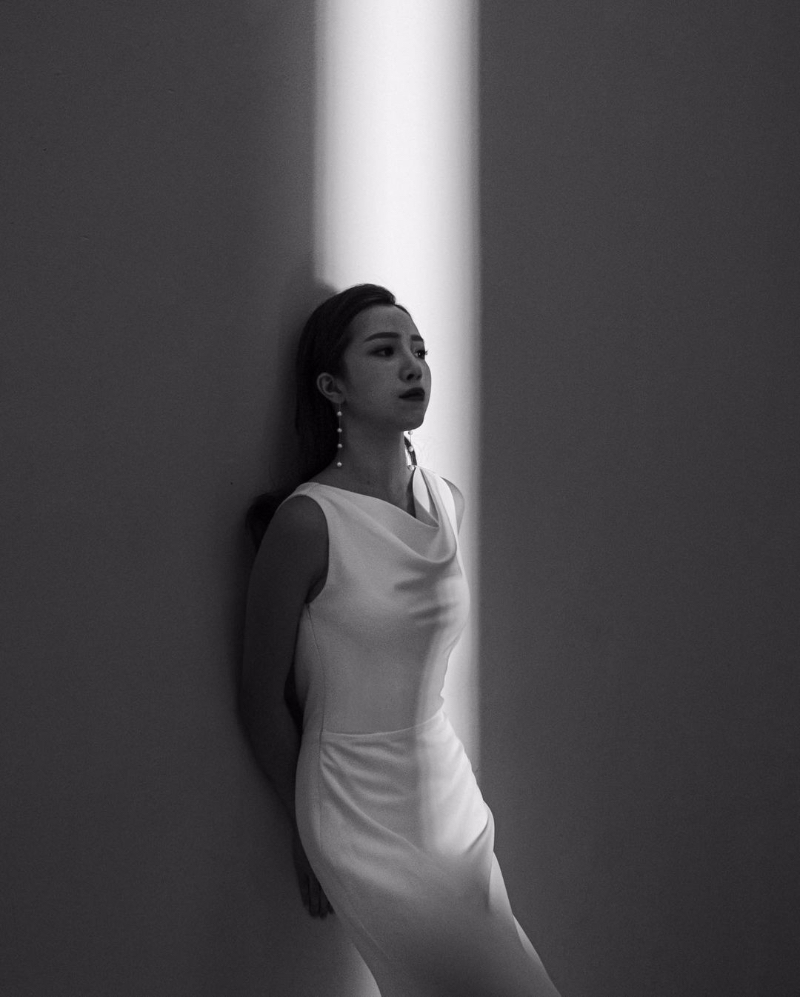 [Photos by: Jeff Lee Pictures]
Just like the dim sum-loving couple, here are more couples who did not hesitate to share their favorite food during their pre-wedding photo session.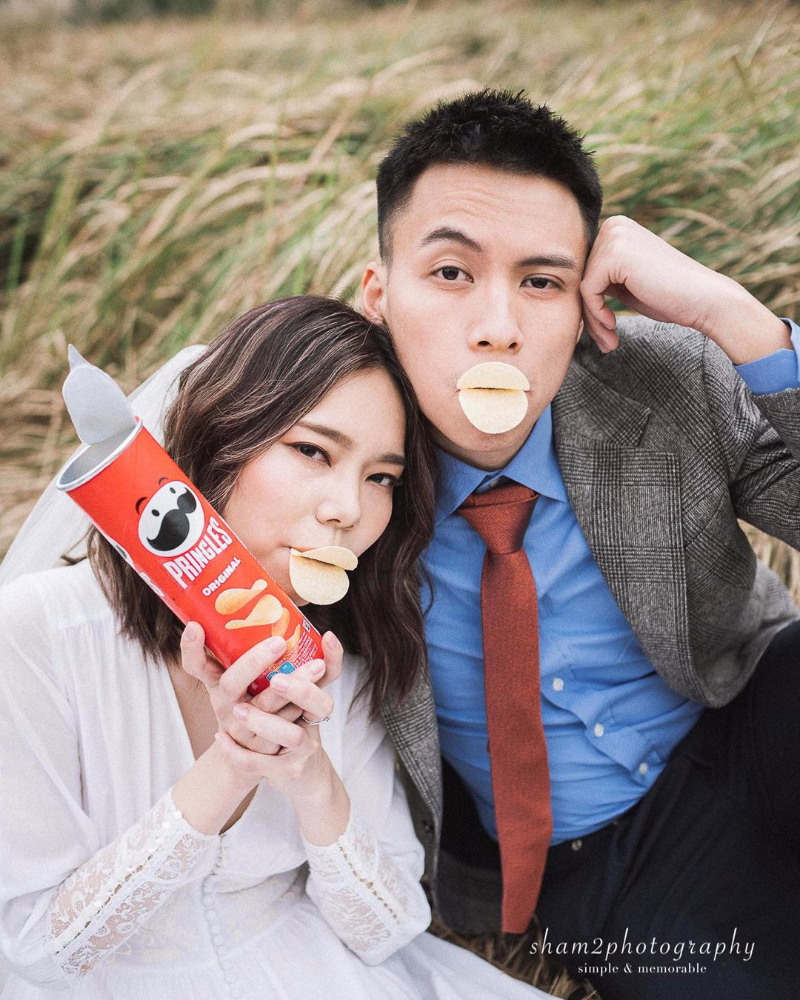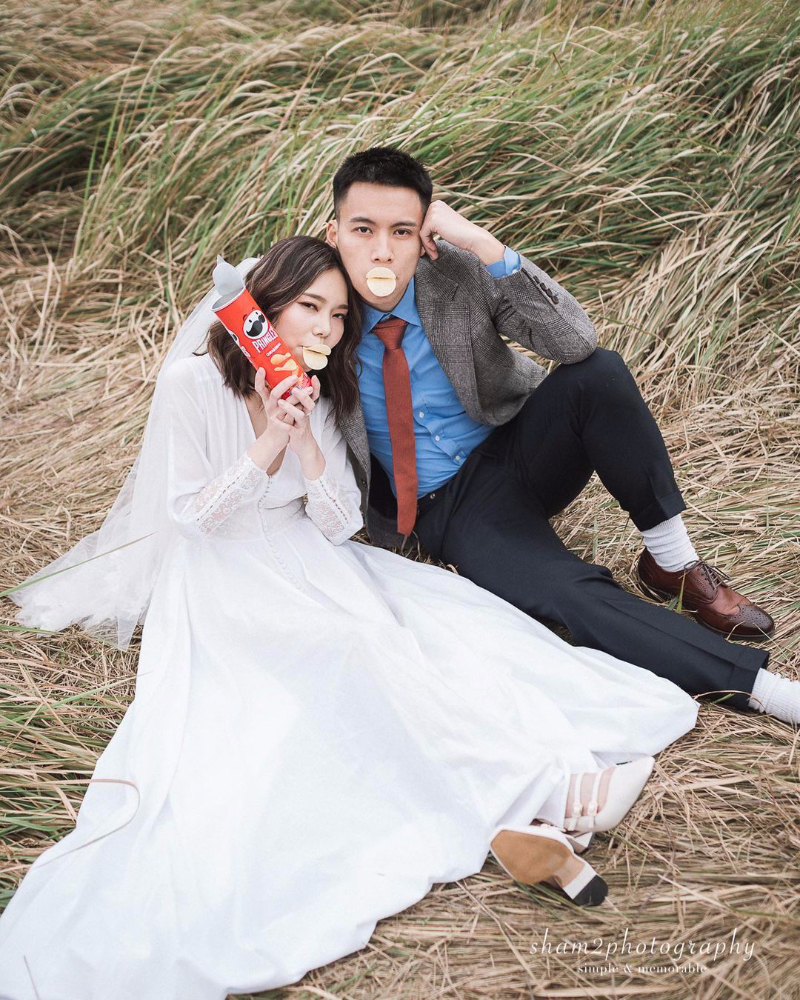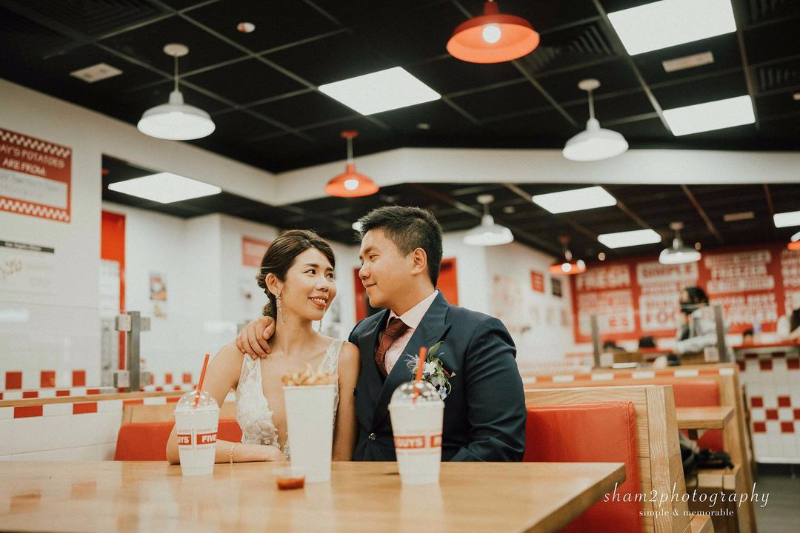 [Photos by: Sham2photography]
This graceful lady stunned us with her aerial hoop yoga moves in this photo shoot. Care to share your interest in the arts too? Pole dancing, ballet dancing, painting–don't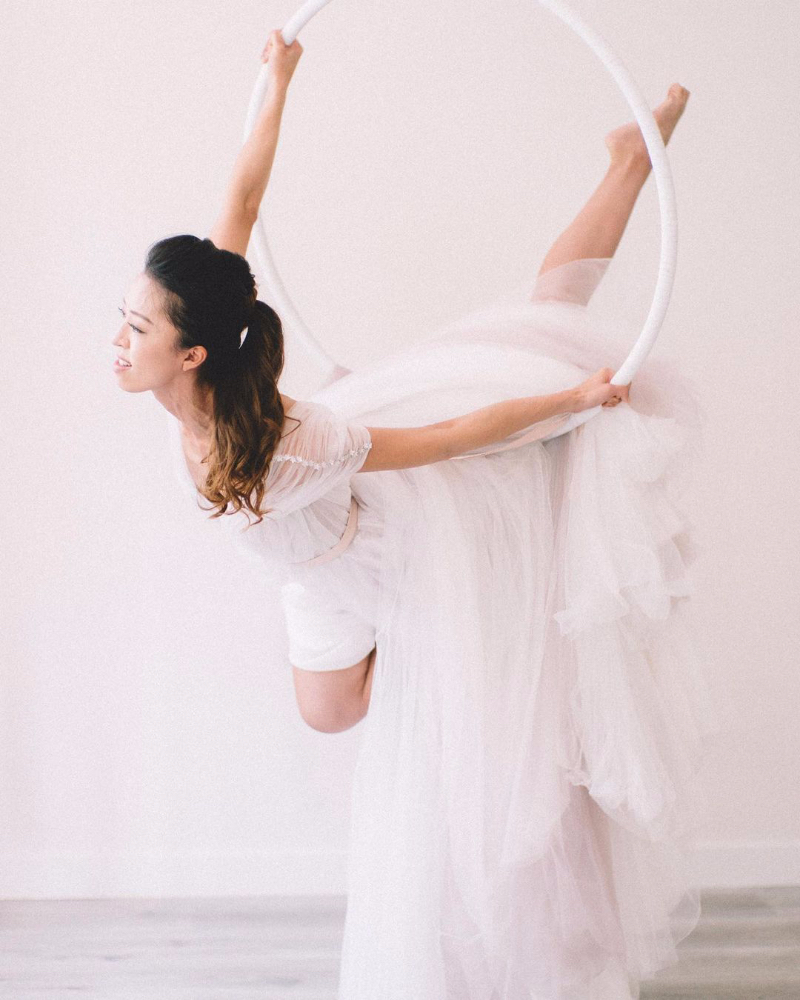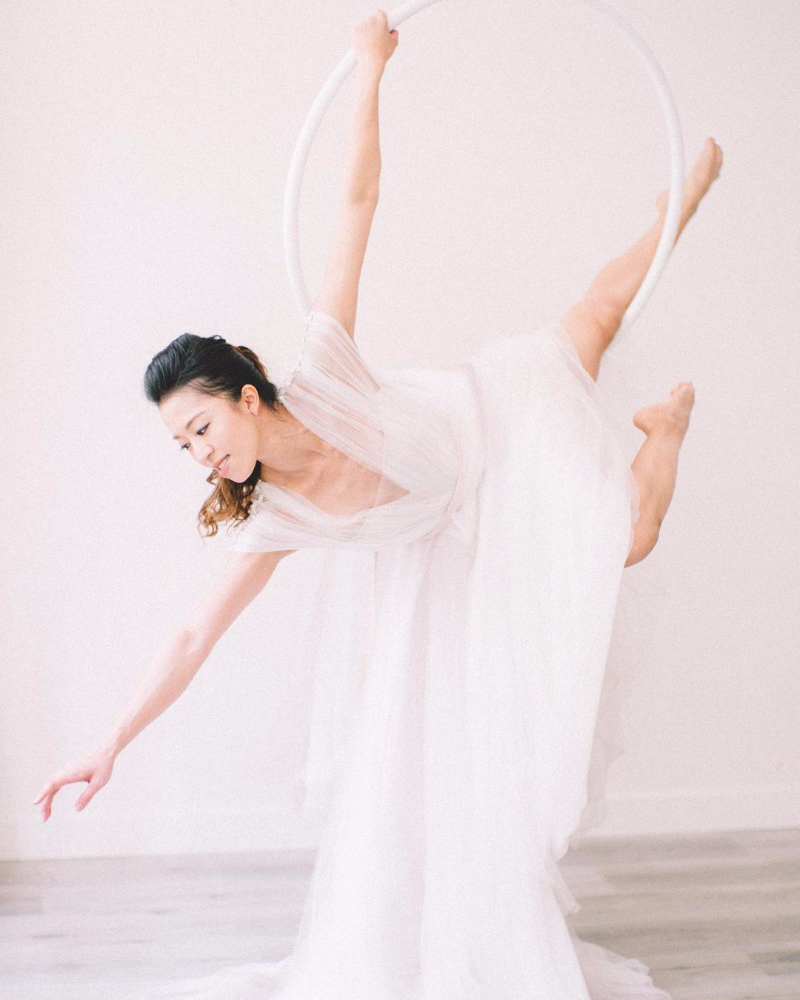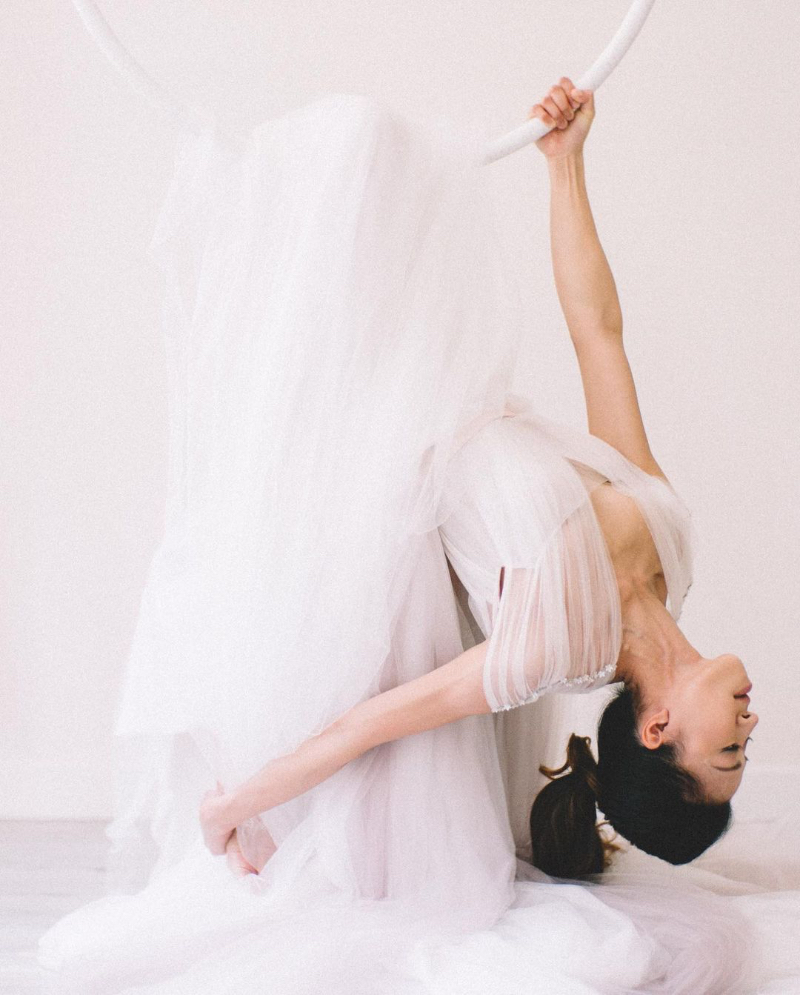 [Photos by: Fermat Photography]
Rooftop scenes make for stunning views and backdrops. But as a bonus, this couple found a location atop the city that included colorful buildings. Hence, they had a pretty pastel background palette made of the blue sky and pink and yellow buildings.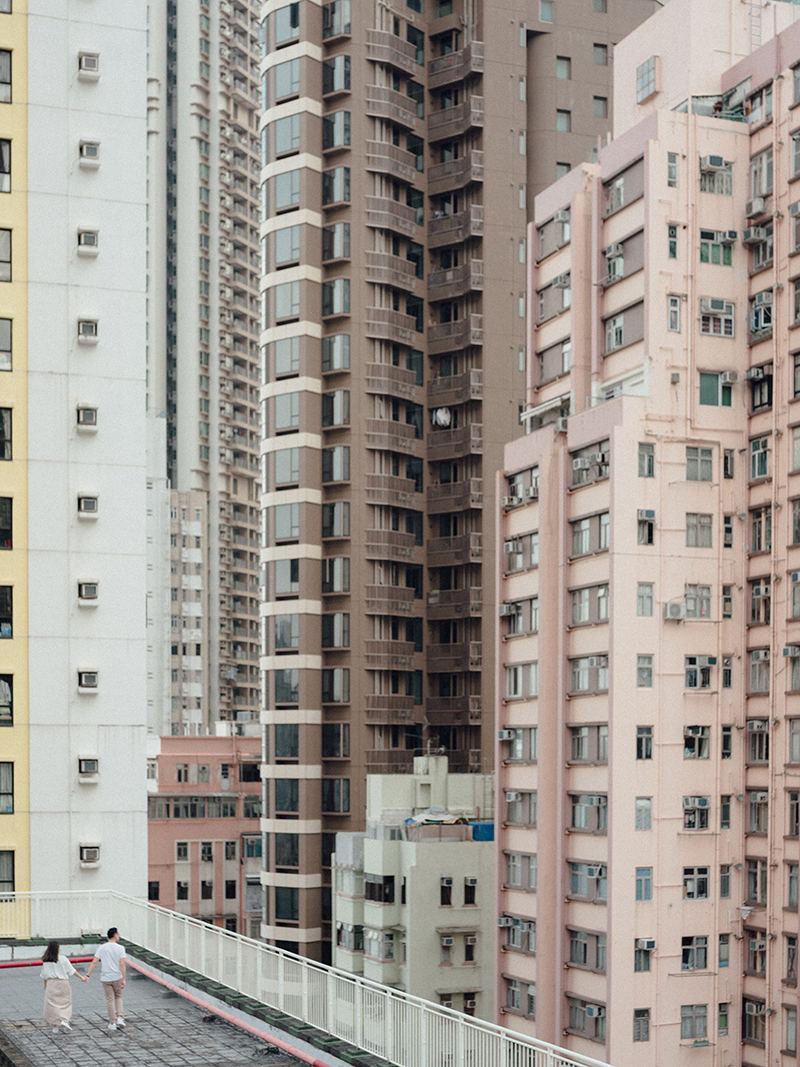 [Photos by: Lauhaus.co]