Every bride wants her wedding day to stand out from all the other weddings out there. Looking for new ways to make your wedding unique and different? Here are 10 fresh ideas you can try!
(1) Send a mood board along with your invitation.
This is a cute way to give your guests a glimpse of what's brewing for the big day. The mood board will not only show the color palette and theme, it will also serve as an exciting teaser of what awaits!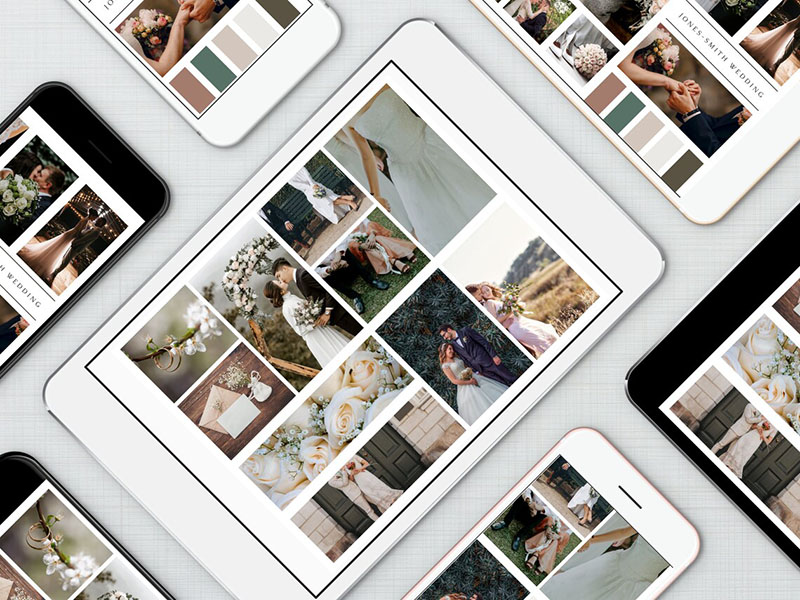 [Photo: Photographer Handbook on Etsy]
(2) Have a wedding day scent.
One way you can let your guests take a home a memory of your wedding is by creating a special wedding scent just for the occasion. Rent a scent bar at your banquet and let guests bring home your wedding day scent in personalized take-home containers.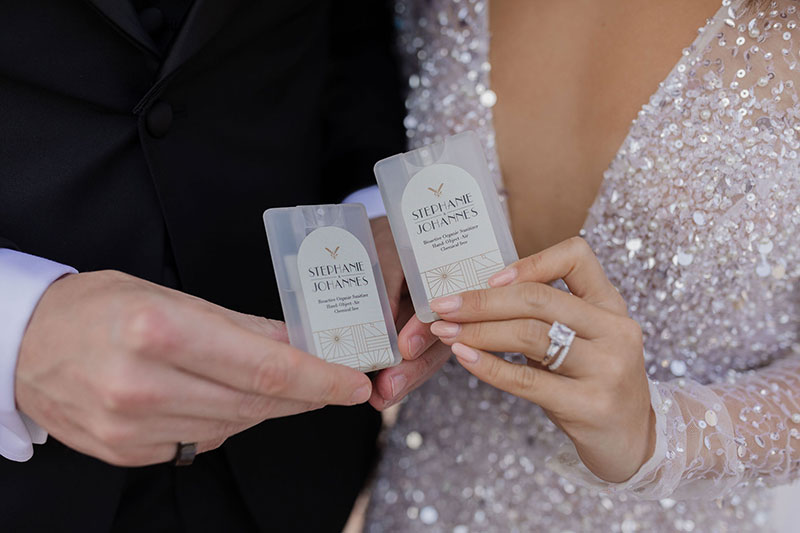 [From: Making Micro-Weddings Extra Special: Style and Planning Tips for Your Intimate Union / Photos: Hilary Chan]
(3) Let guests capture your special day on film.
Film has made a comeback in the recent years and one way you can take advantage of this is by leaving disposable film cameras around your venue so guests can take photos throughout your wedding day. See your wedding through your guests' eyes when you develop the photos!
[Photo: Brandon Wong Photography]
(4) Have an "In Memorial" table.
If you have loved ones who can no longer be physically present on your wedding day, you can still make them a part of your special day. Set up an "In Memorial" table with photos and things that best represent these people.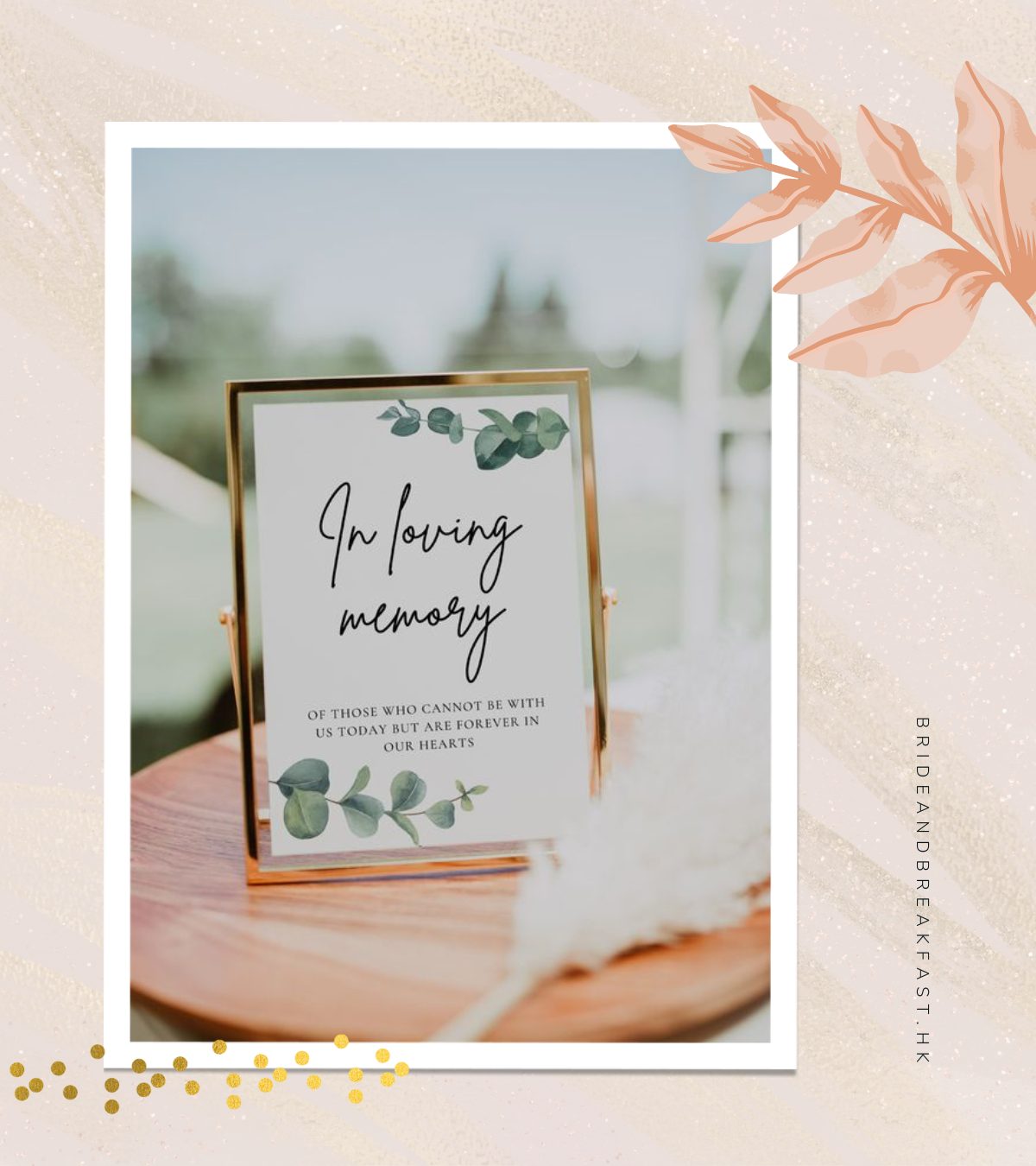 [Photo: Poppy Lane Printables on Etsy]
(5) Consider a unique guest book.
Instead of the usual guest book, opt for a unique one that reflects your personalities or can become a home decoration later on. Here are some ideas for you!
[Photos: Something Turquoise]
(6) Walk down the aisle together.
Even if this is an unconventional you can choose to do it! Couples whose parents have passed usually do this, but it can also be an option if you want.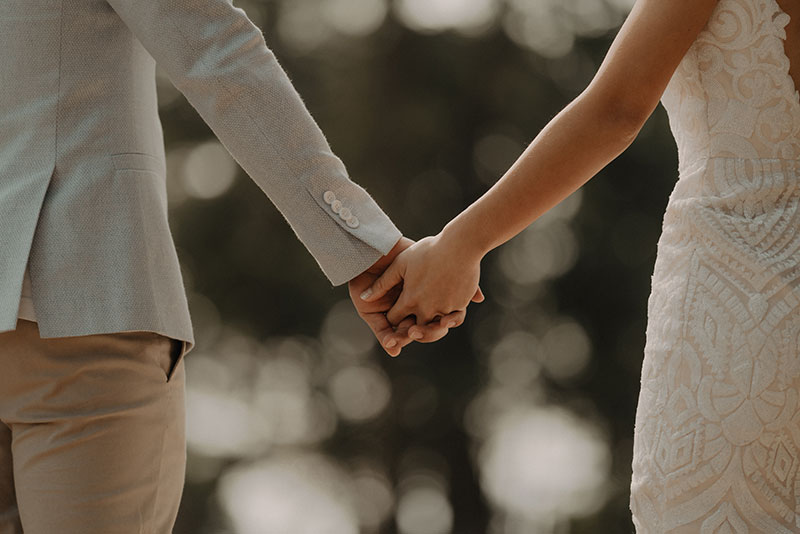 [From: A Romantic Garden Wedding at The Pavillion with Warm Hues / Photo: Hatsumori Photo by Gavin.Y.]
(7) Change up the ceremony setup.
How about a winding aisle for extra drama or a circular seating arrangement for your wedding ceremony? This will surely surprise and everyone and will make your ceremony a memorable one.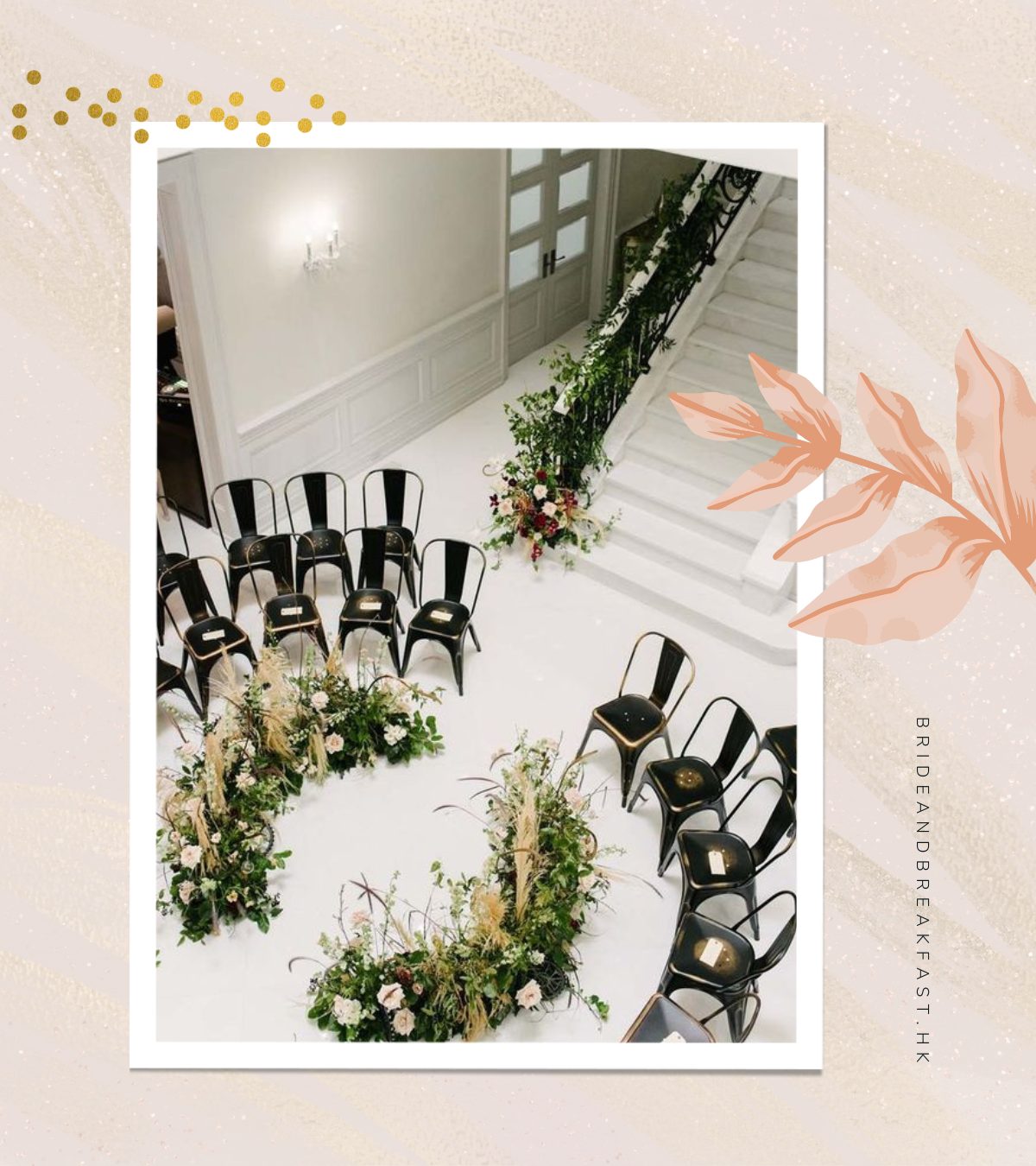 [Photo: Mango Studios]
(8) Wedding Time Capsule
Look back on your wedding 5 or 10 years later through a time capsule! You can place a box at your wedding and materials guests can use to create bits and pieces of wedding memories. For example, add an Instax camera for photos, some colorful pens and stationery for messages, scrapbook decorations, and so on. Encourage them to make use of other items as well! Instruct guests to place everything inside the box and have someone seal it!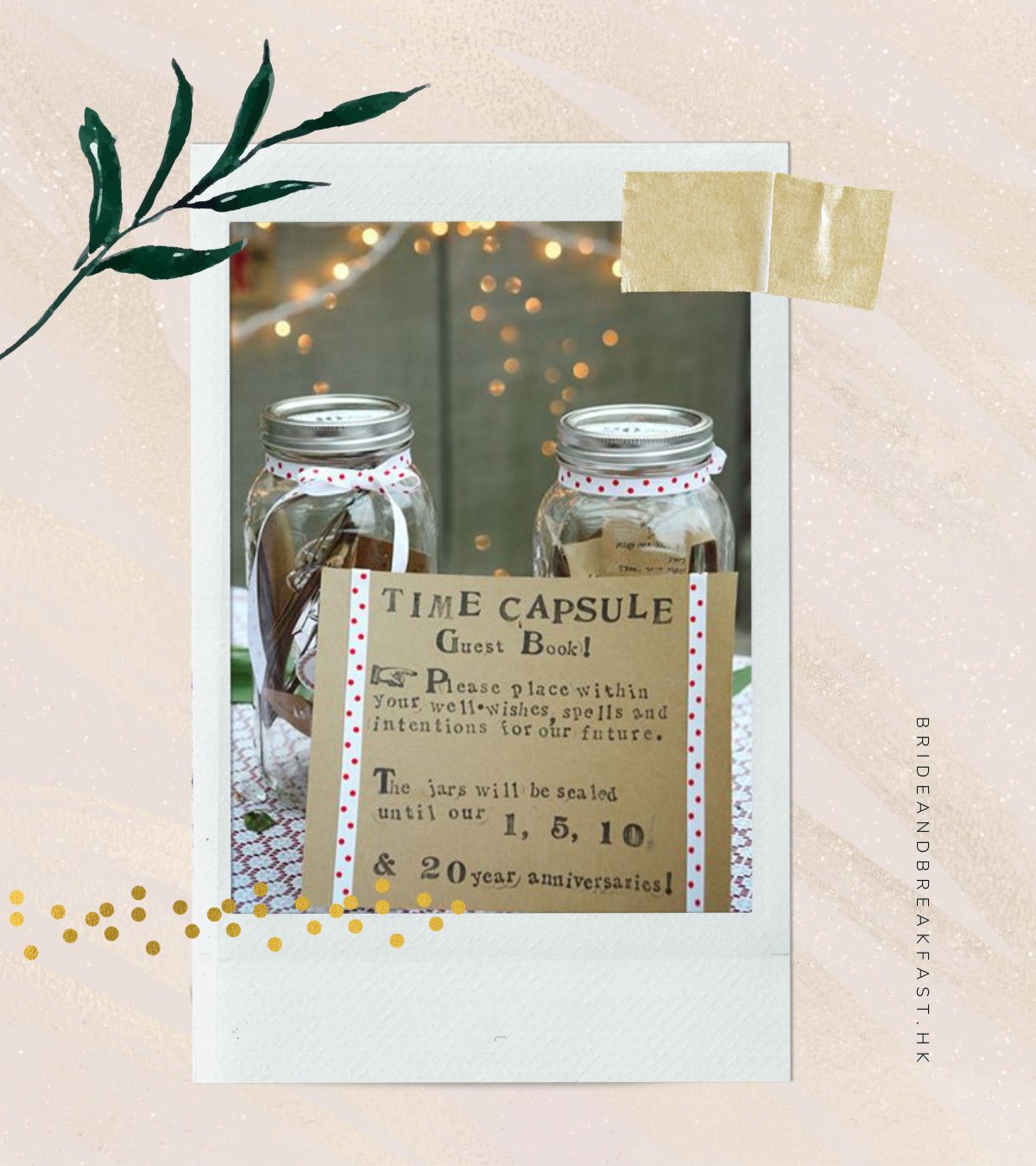 [Photo: Pinterest, Bridal Guide]
(9) Hire artists for the day.
Hire an artist who can paint, sketch, or make caricatures of all the special moments at your wedding. At the end of the celebration, you'll have their work to remember the day with, not just wedding day photos.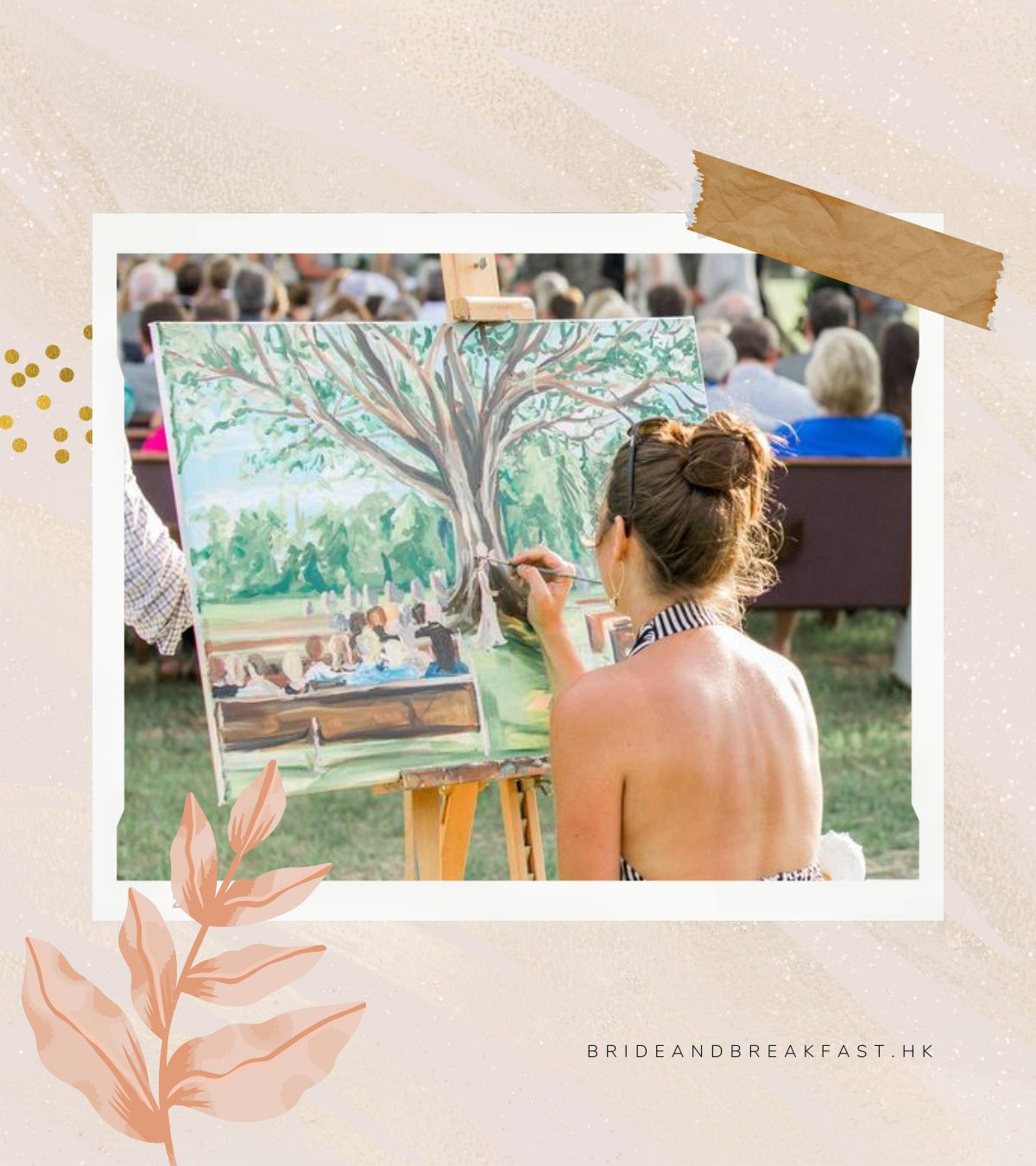 [Photo: Tiffany L Johnson Photography]
(10) Let your fur babies celebrate with you.
More and more wedding venues now welcome furry friends! So, how about setting up a corner for your pets and other guests' pets who are also celebrating with you?
From: This Intimate Wedding at Rosewood Hong Kong Features Modern and Stylish Details / Photo: Yoyo Iuiu Photography