Even if the weather didn't turn out in their favor, Christine and Zack took the rain as a sign to be creative. Together with their photographer, Redblue Creation, the duo carried on with their engagement session and rocked two different looks. The first look included a classic white gown and suit combination. But as soon as rain started to pour, Christine and Zack quickly changed into a casual attire in neutral colors, grabbed transparent umbrellas, and headed over to the streets. They played around and even ran through the downpour for fun. In the end, their rainy day photos turned out to be extra charming! If things don't go as planned, take it from these two and make the most of the situation. You might be surprised with how the turn of events end up making the outcome even better.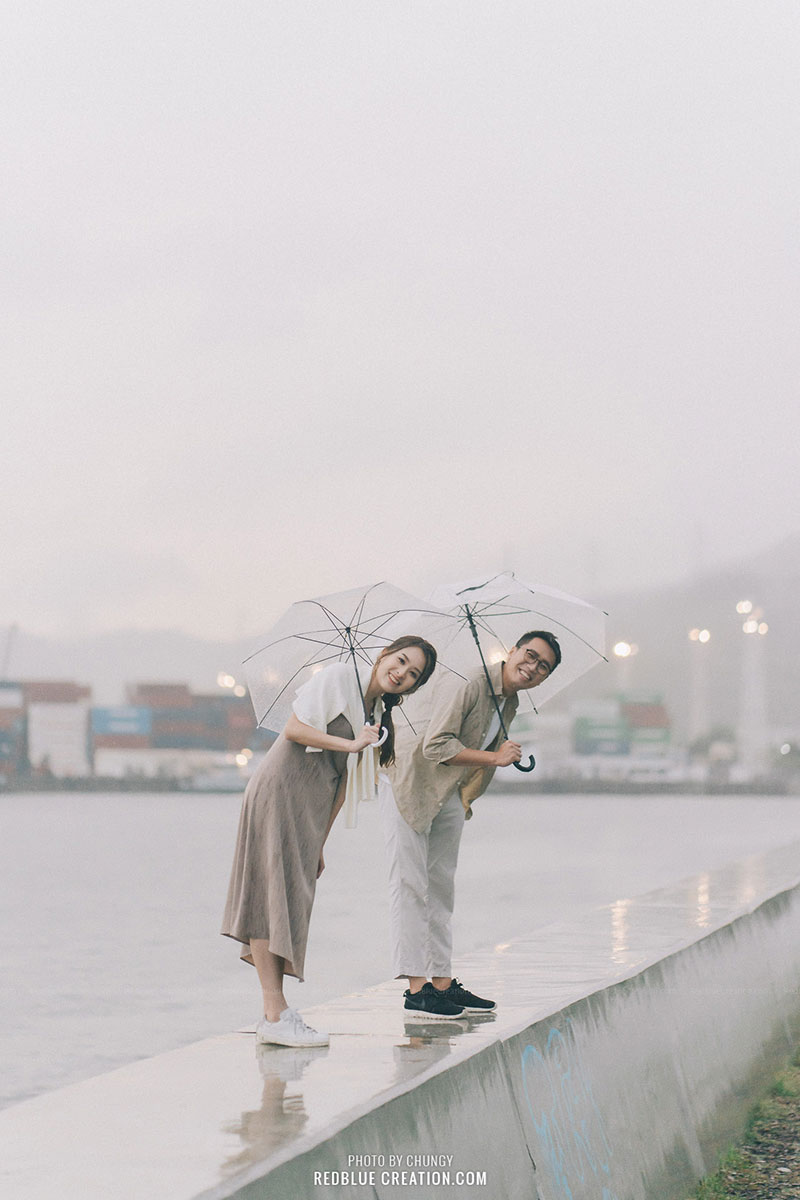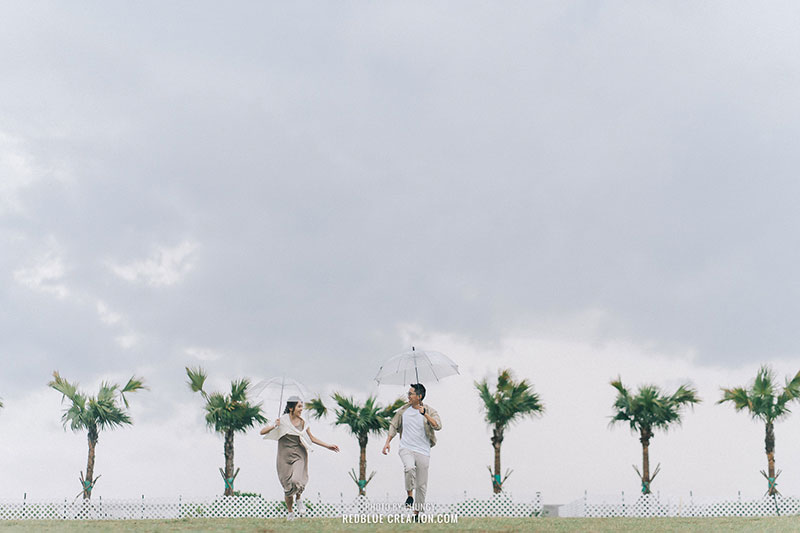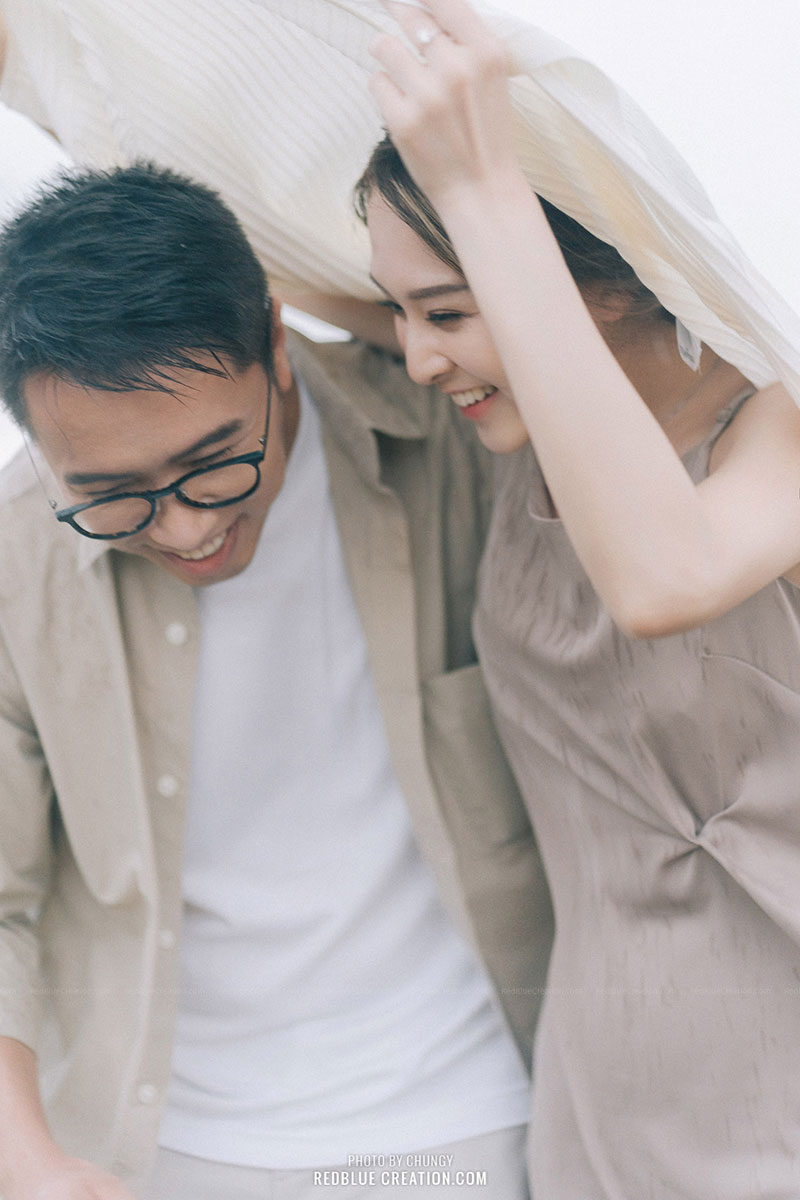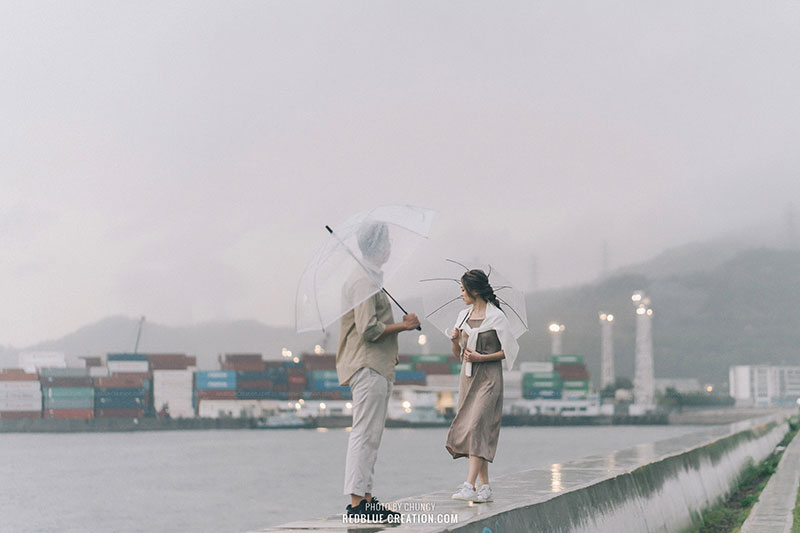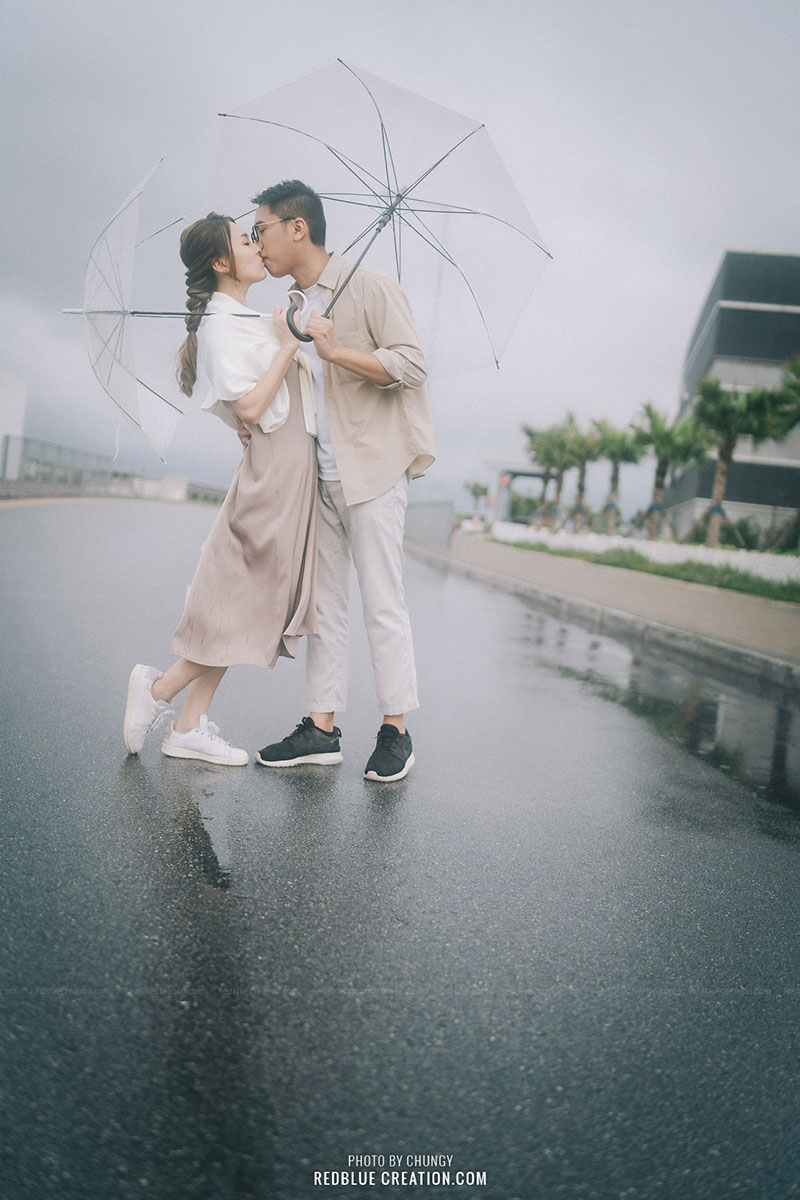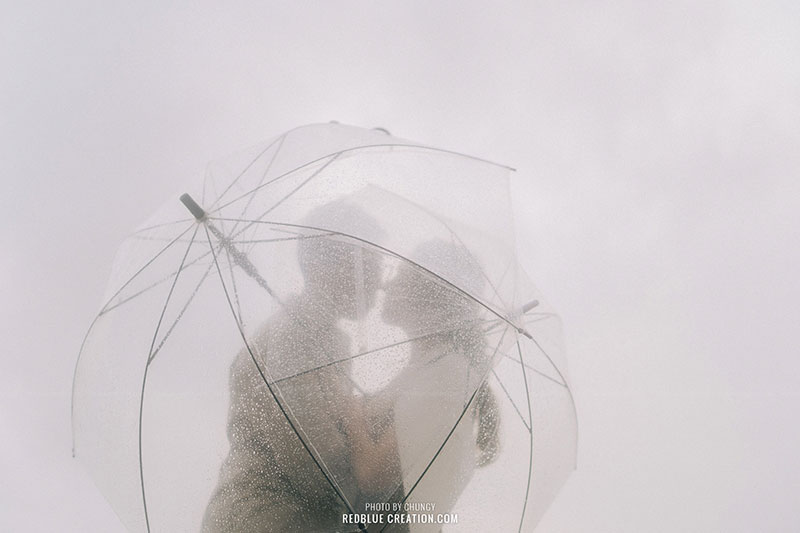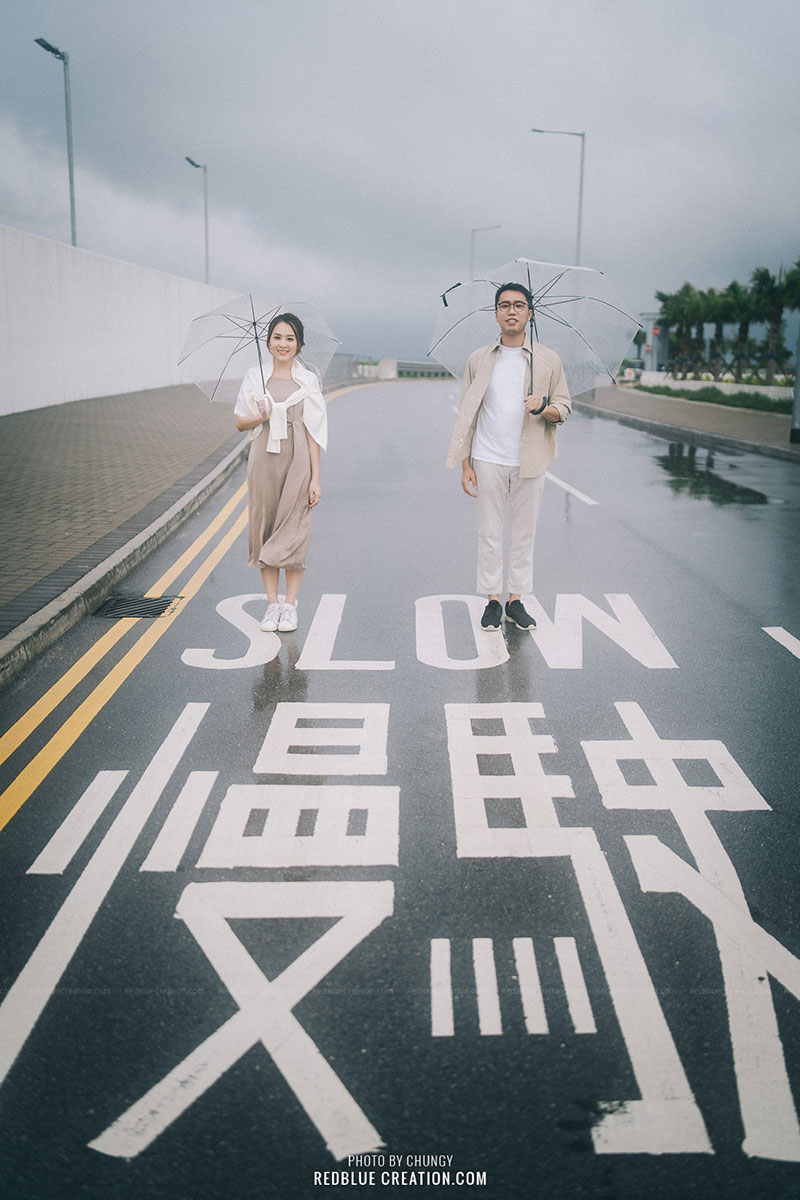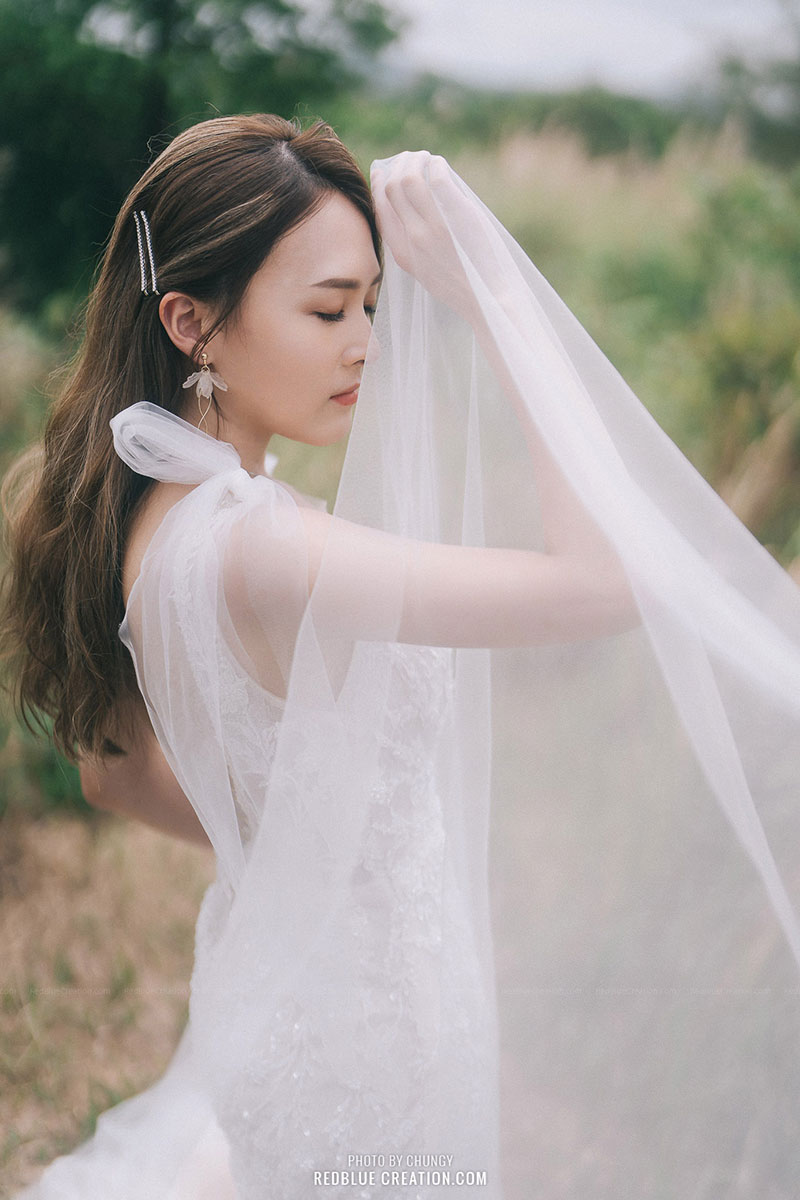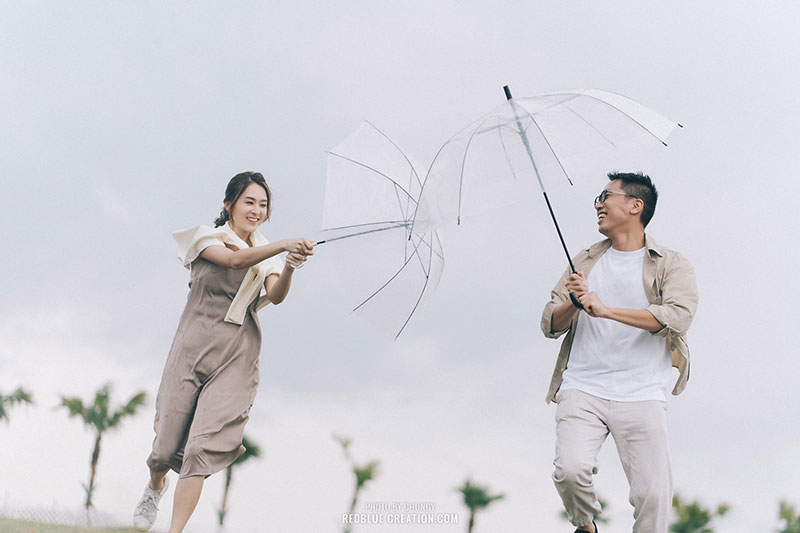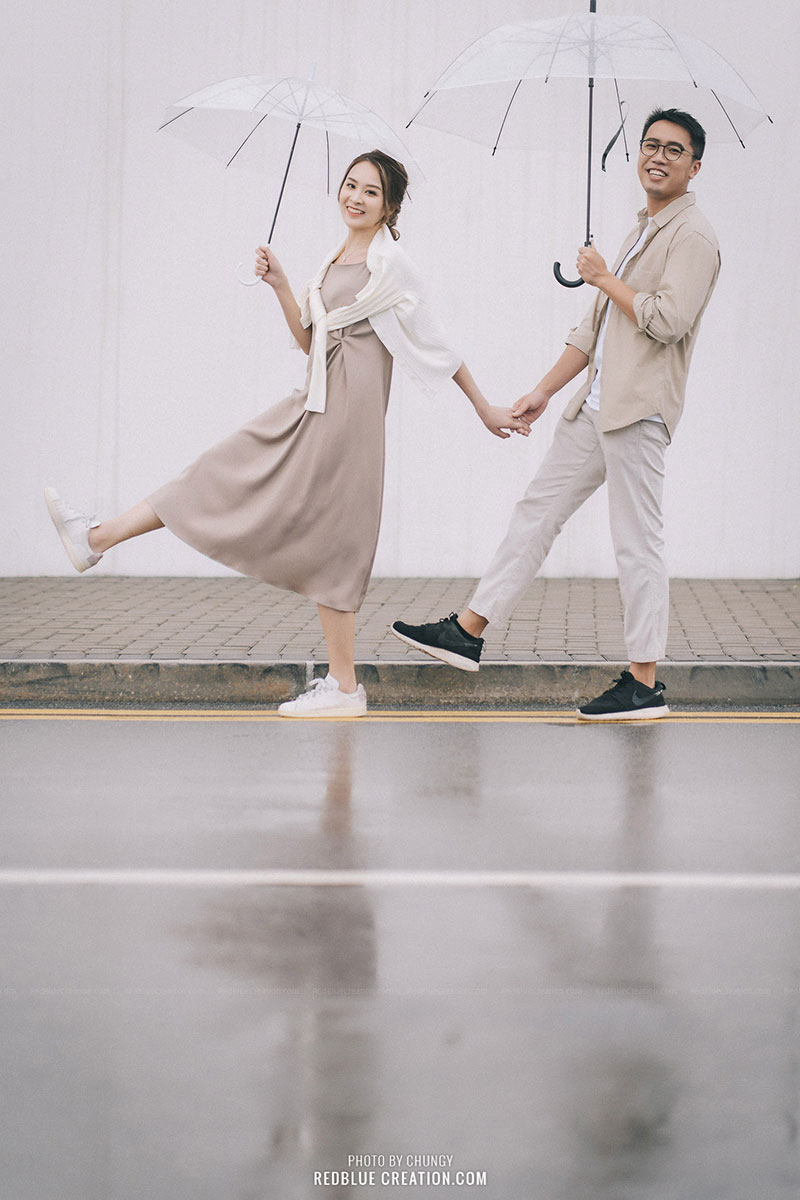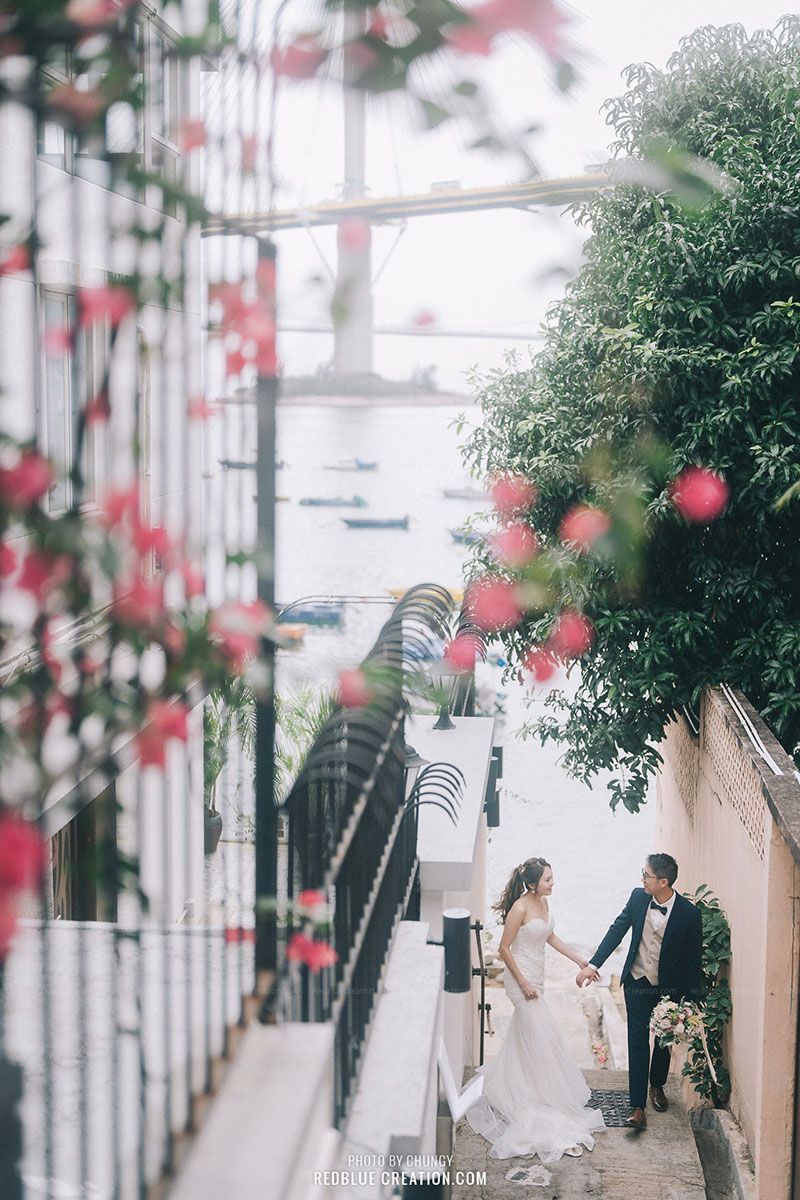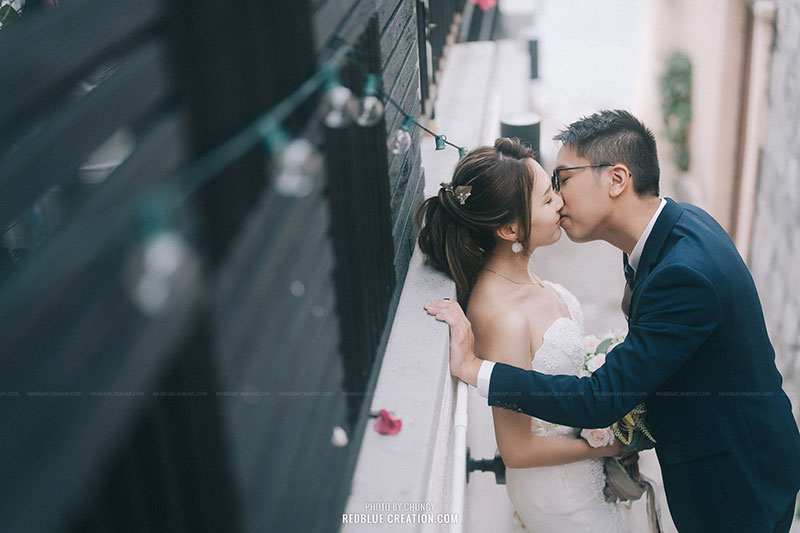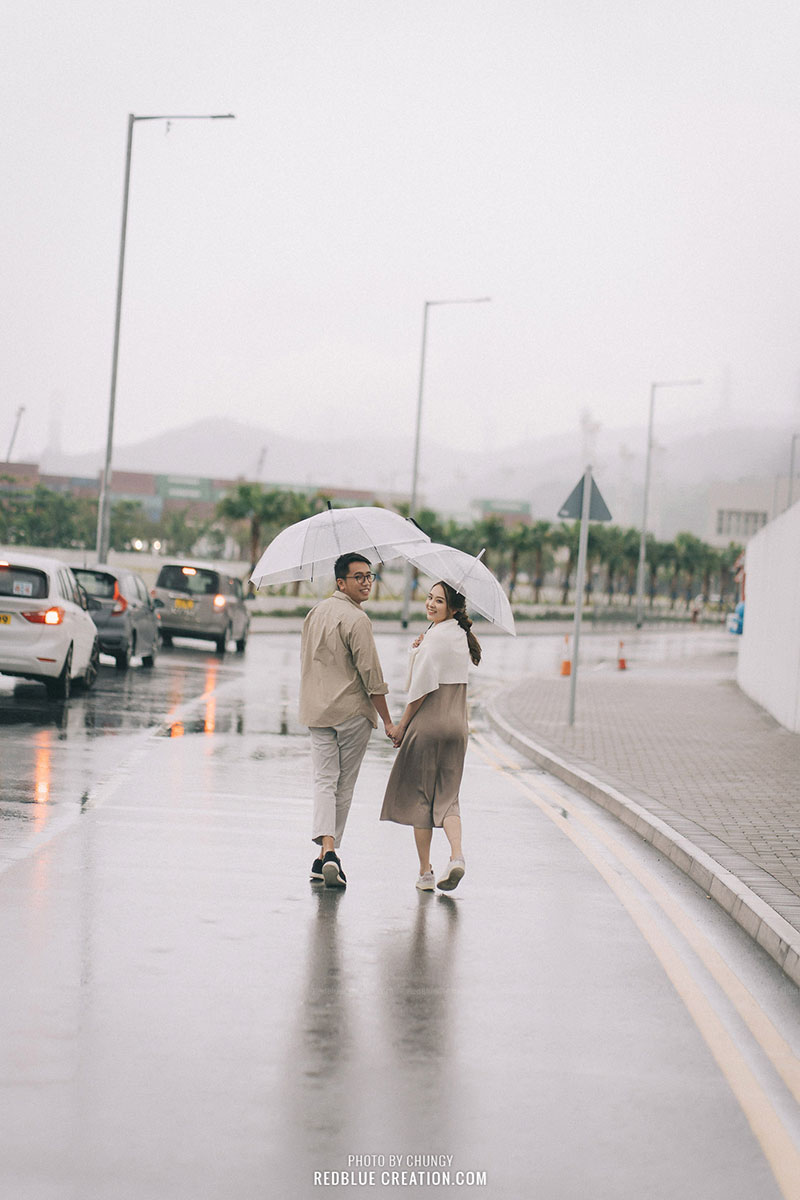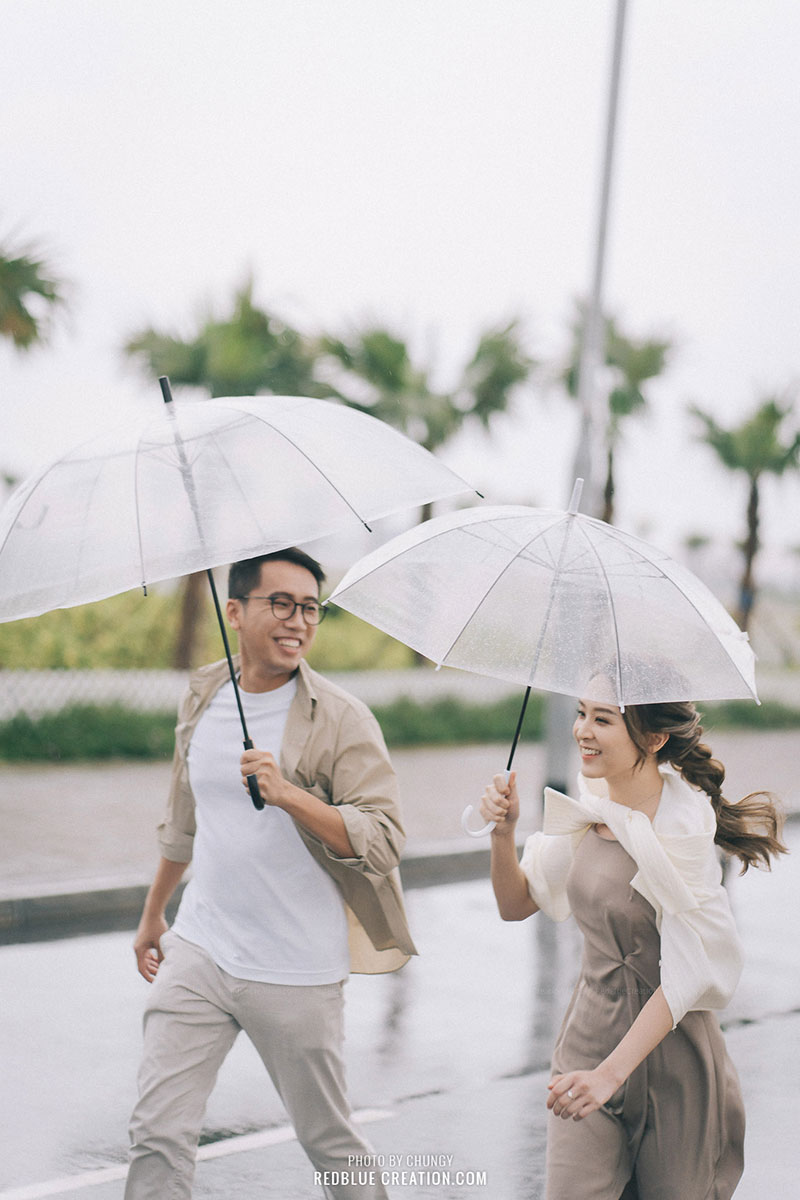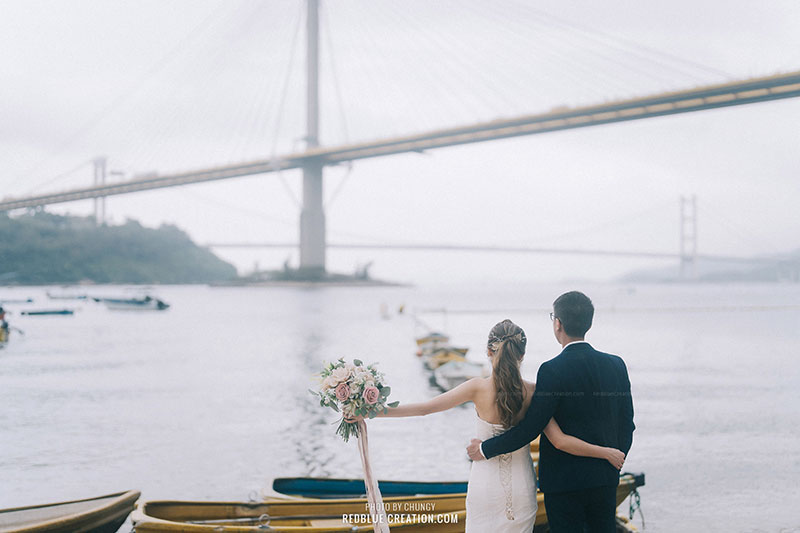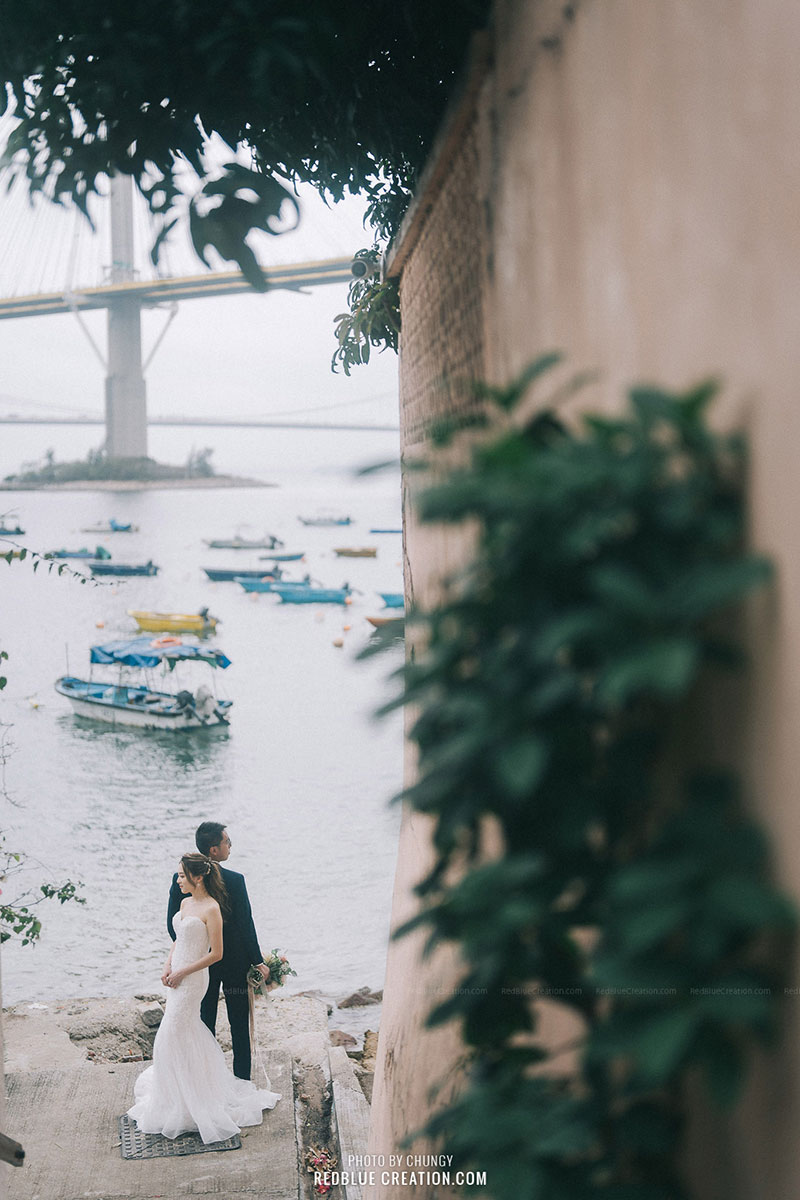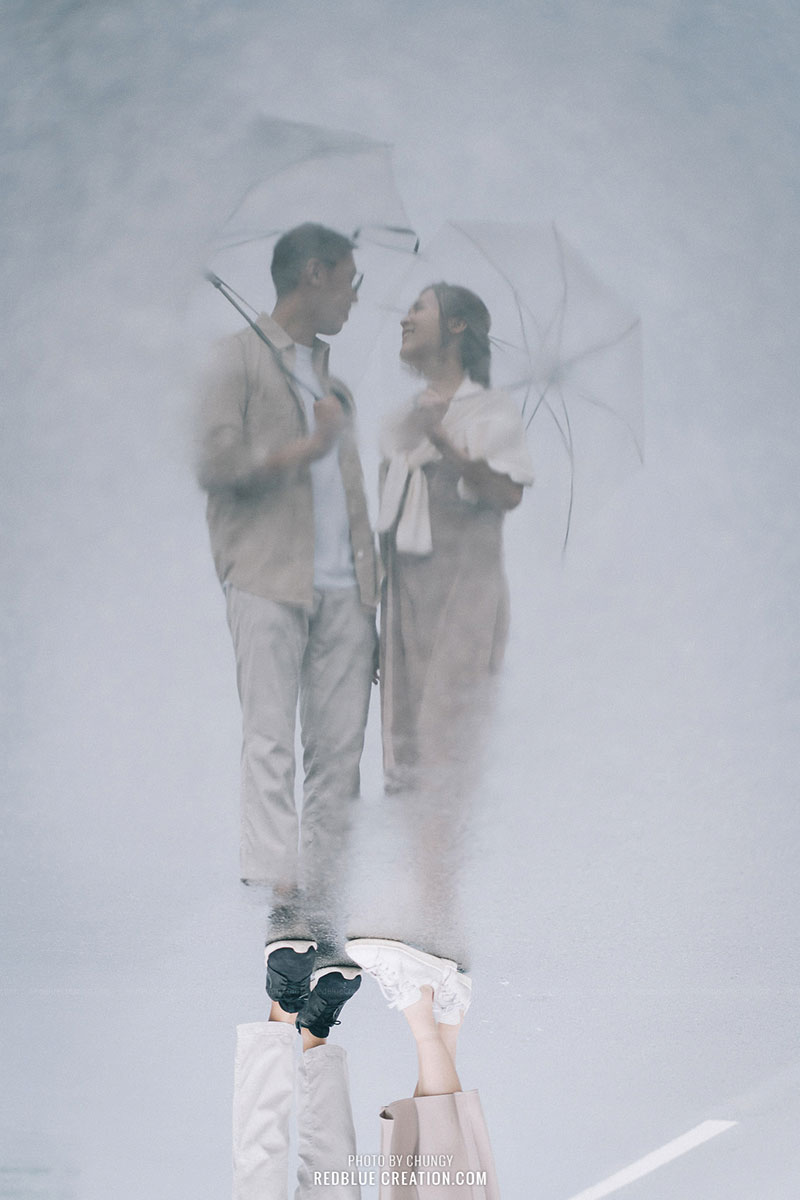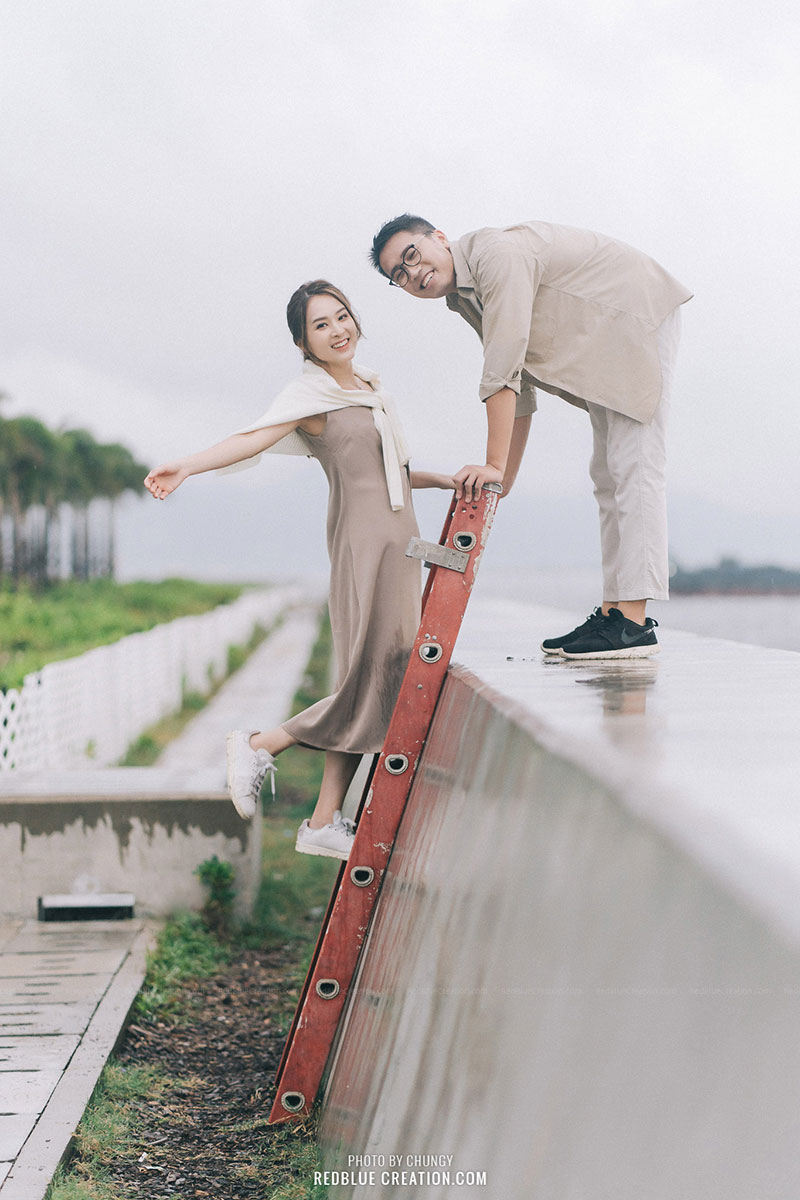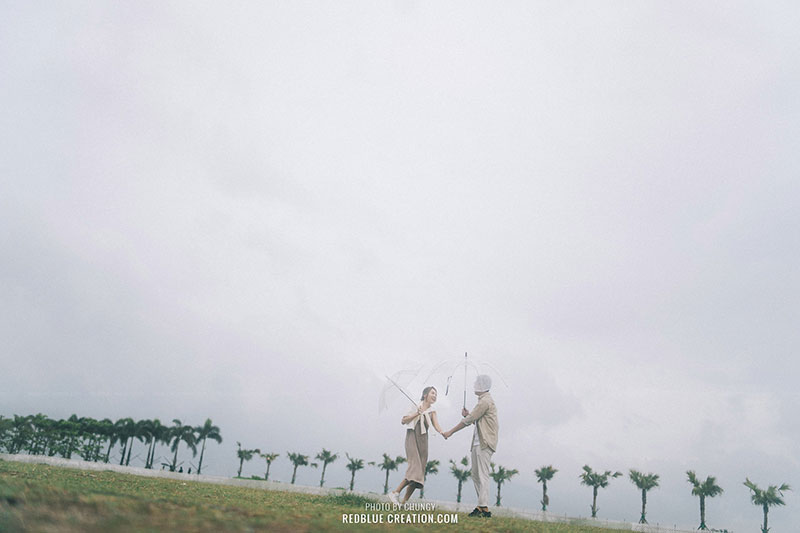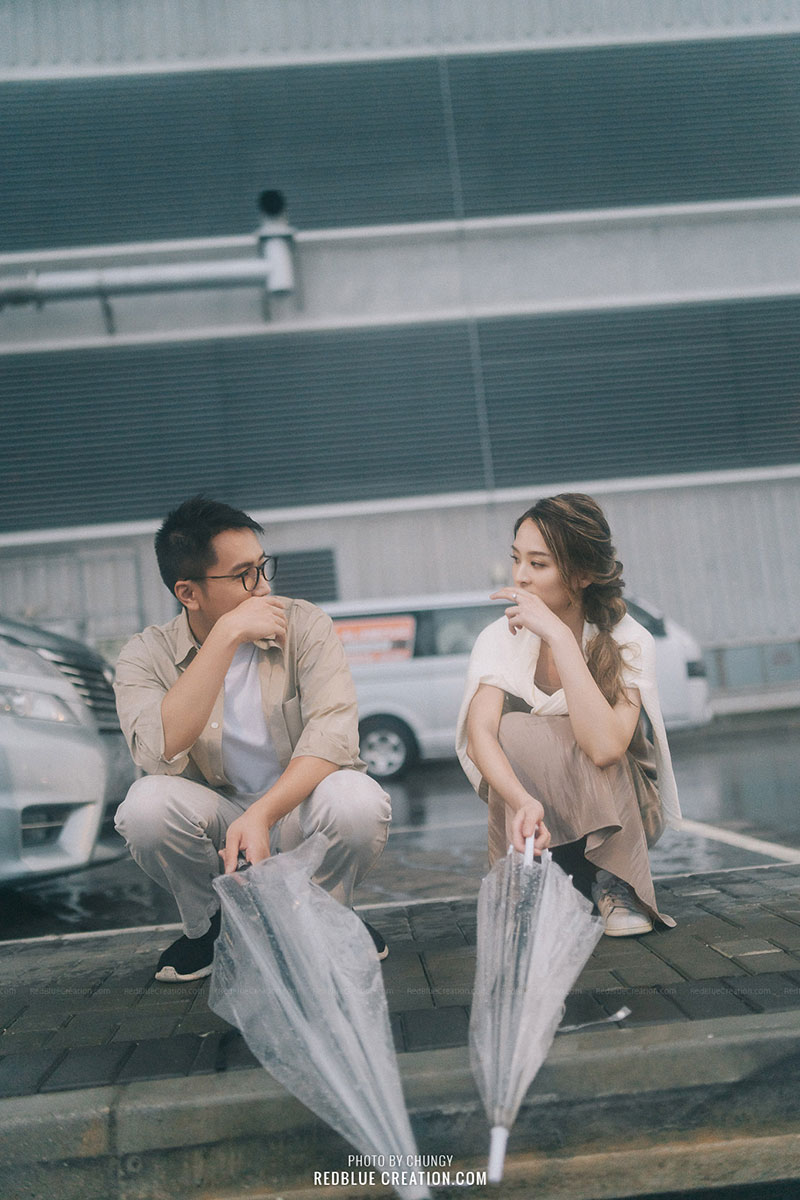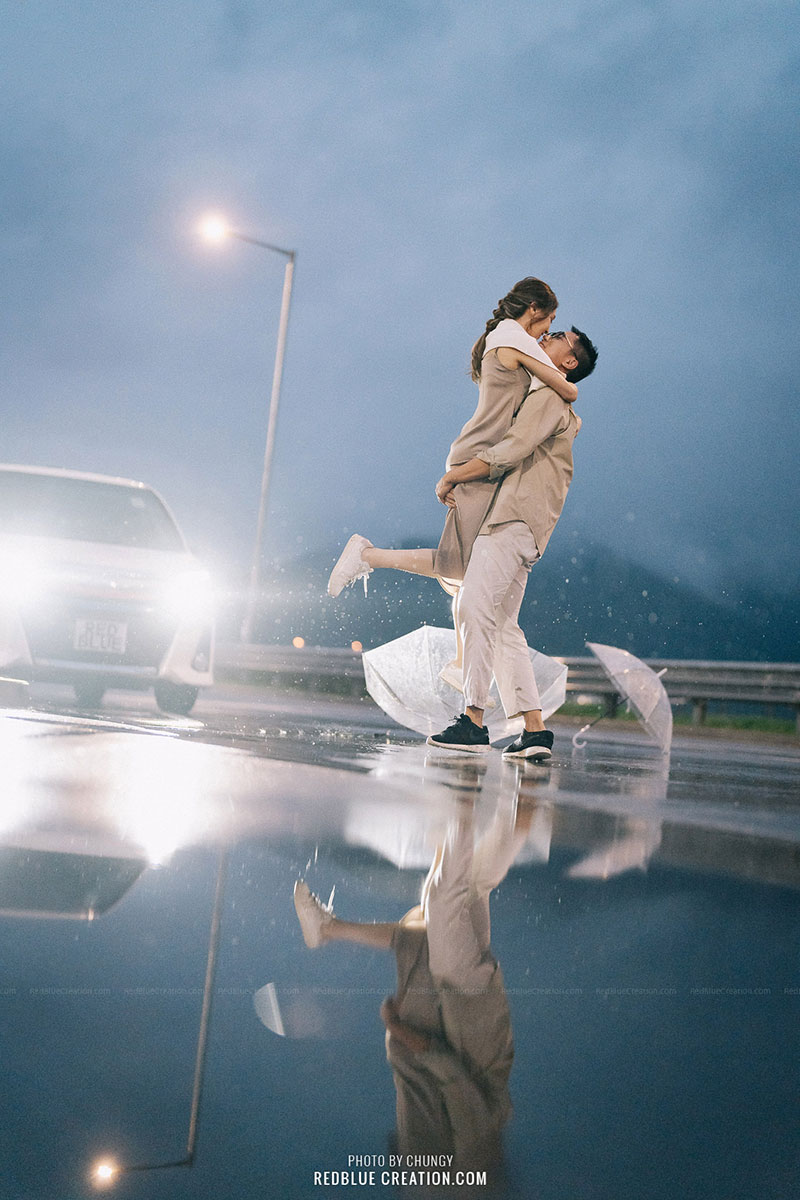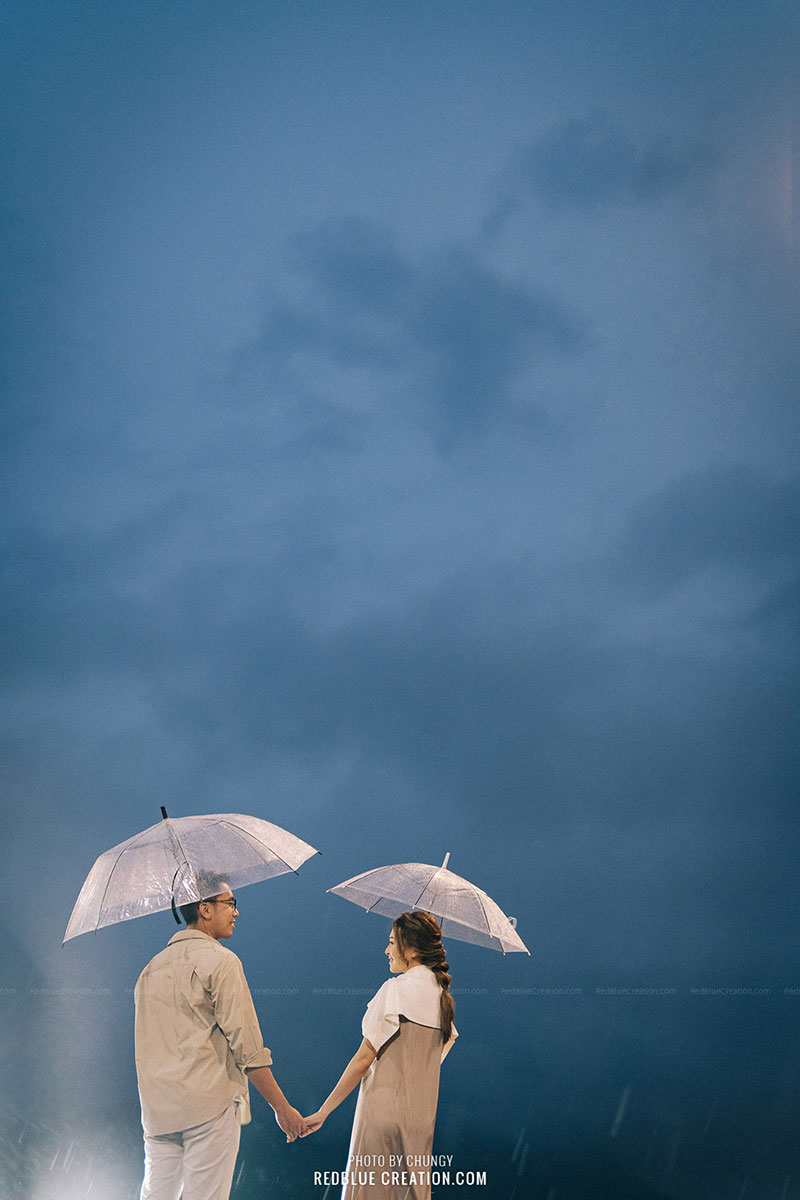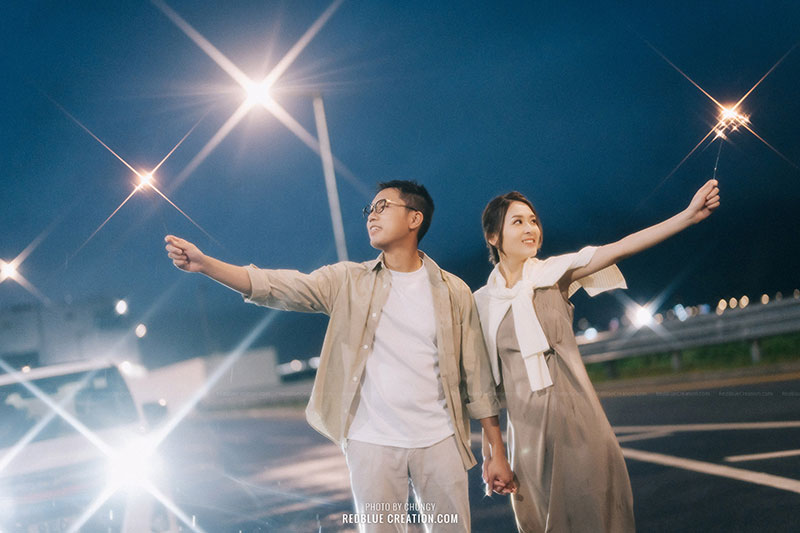 Photographer: Chungy from Redblue Creation / Makeup Artist: Jennifer Yeung from Bluebell Bridal Makeup & Hair
For more wedding vendors, visit our Directory and Venue Gallery!