Mandy and Gaston wanted a unique and special experience for their pre-wedding shoot so they consulted their photographer, William of Kitography for some ideas. After some thought, William suggested an escape from the city, akin to a romantic elopement. But to make it fun and different, William asked the couple if they were game to go kayaking during the shoot. Mandy and Gaston loved the idea and didn't even have any second thoughts getting into the kayaks in a suit and gown. We love how this duo was so game and based on these photos, they sure had a blast! They enjoyed having the island to themselves and loved every bit of the kayaking activity. See all the fun by scrolling through the rest of their photos below.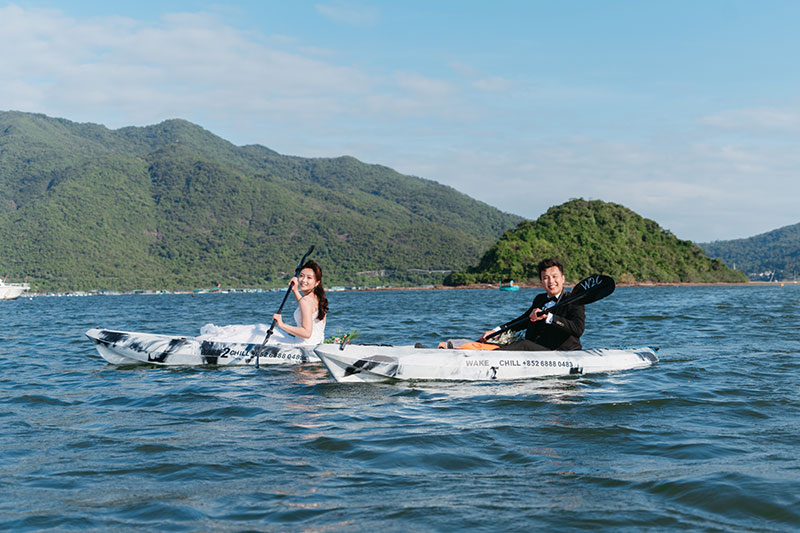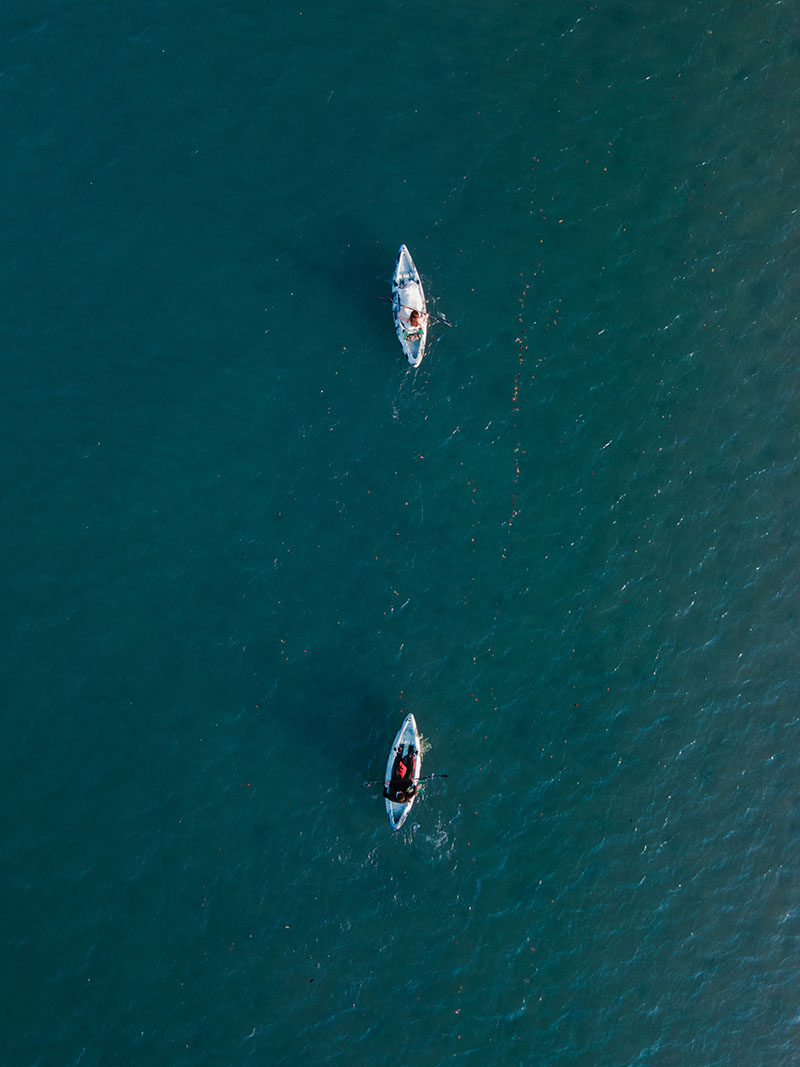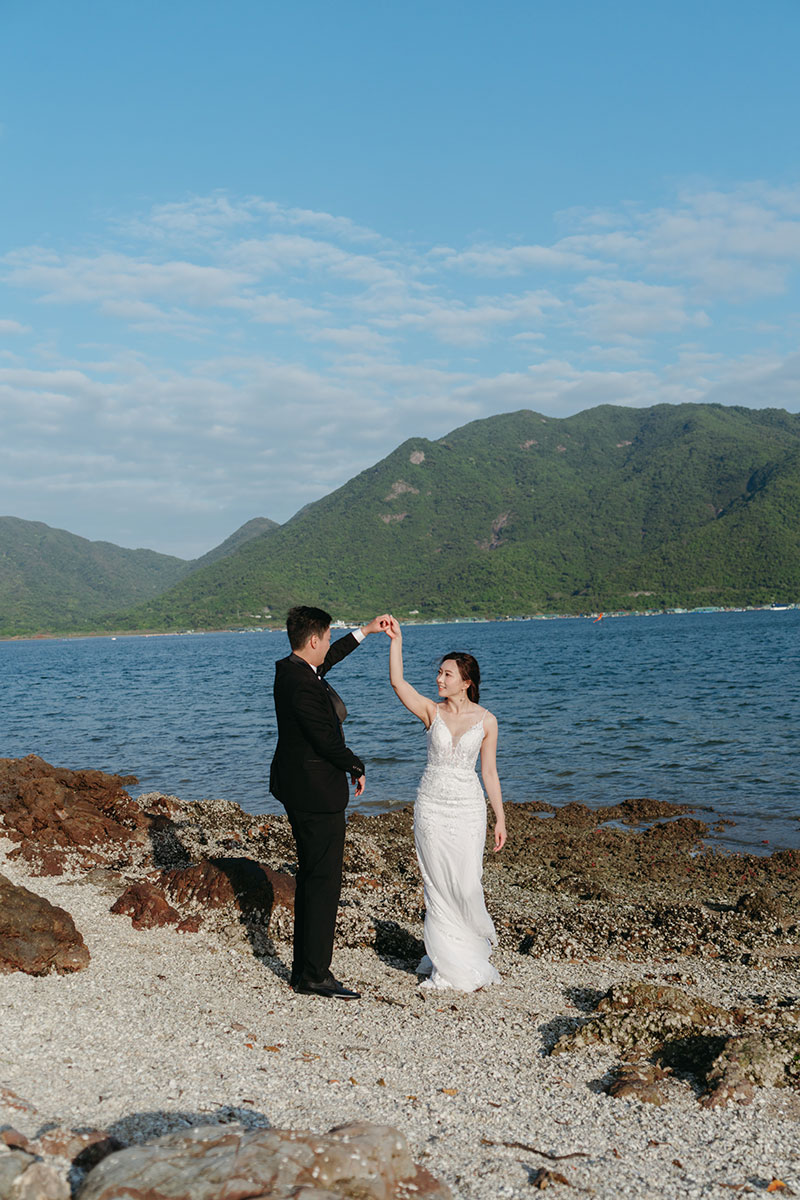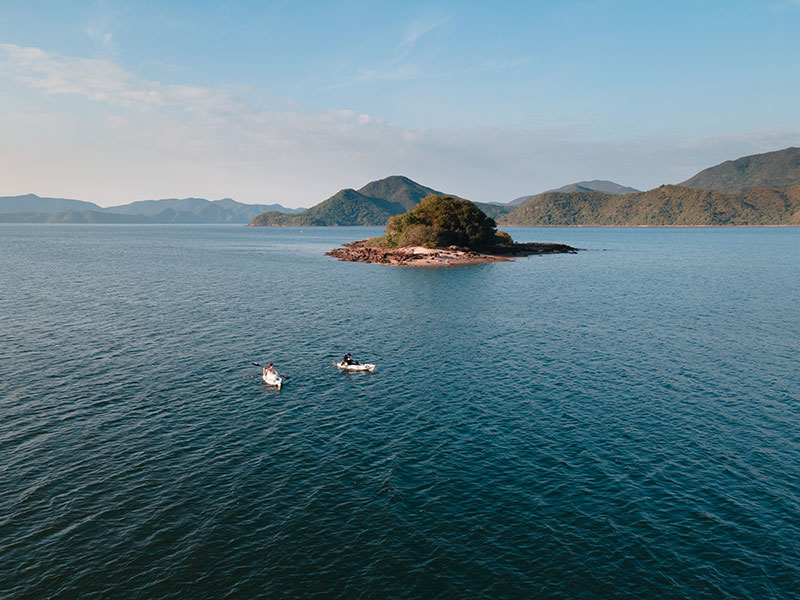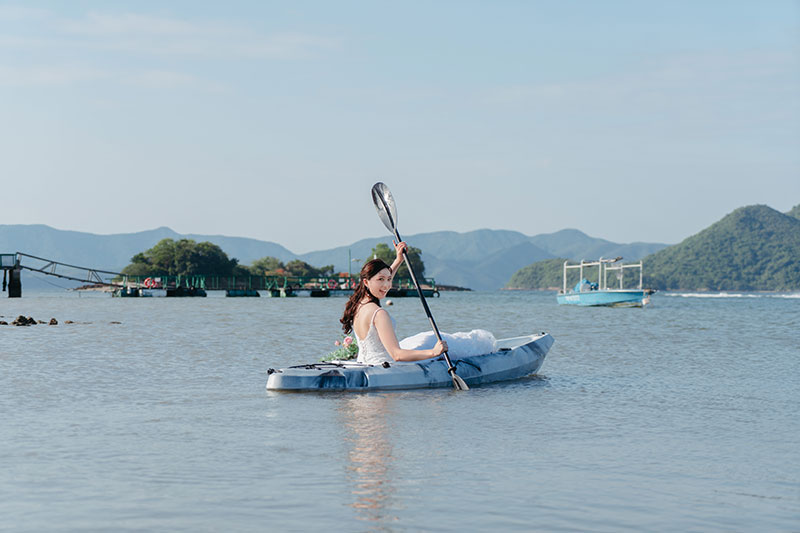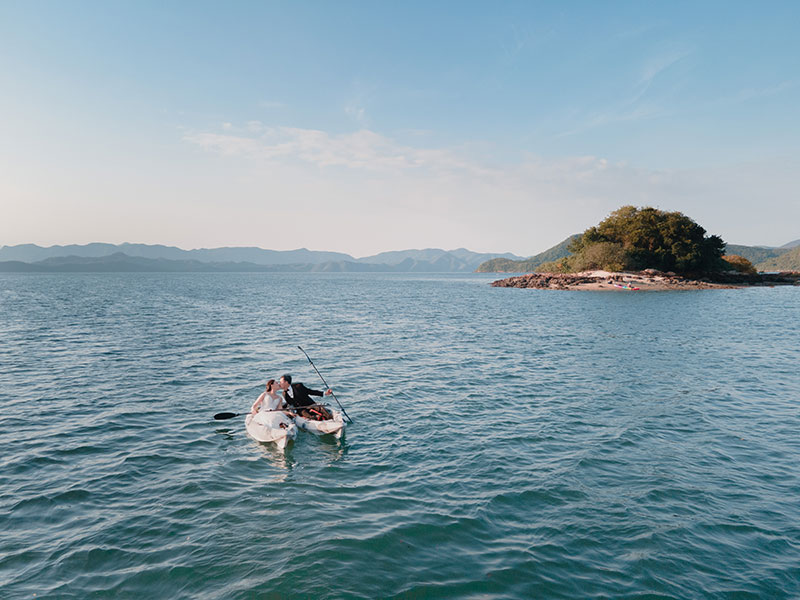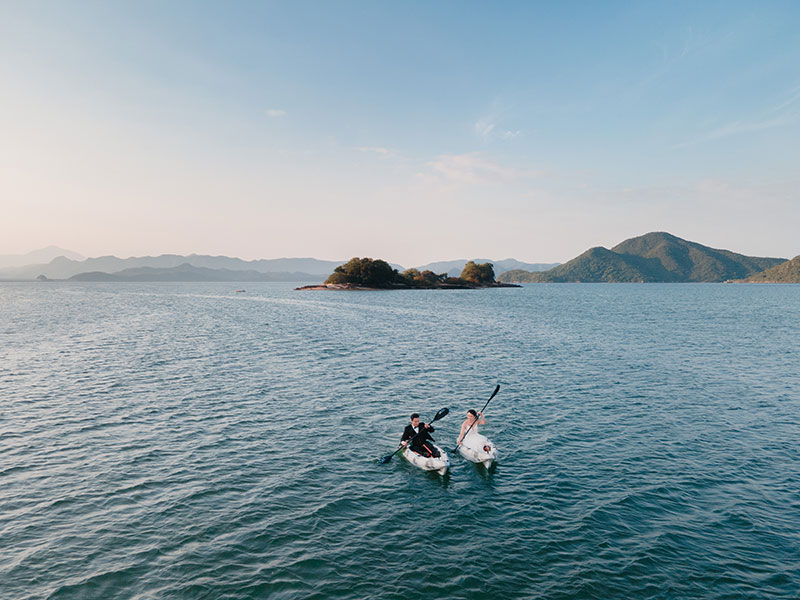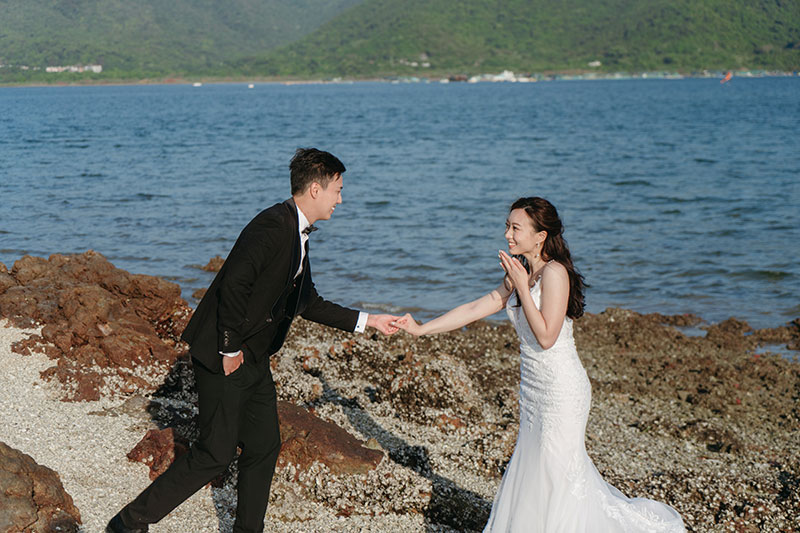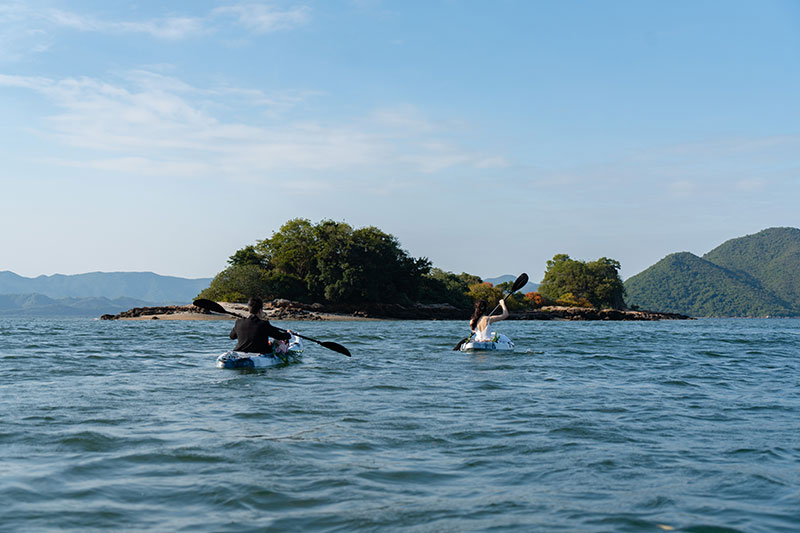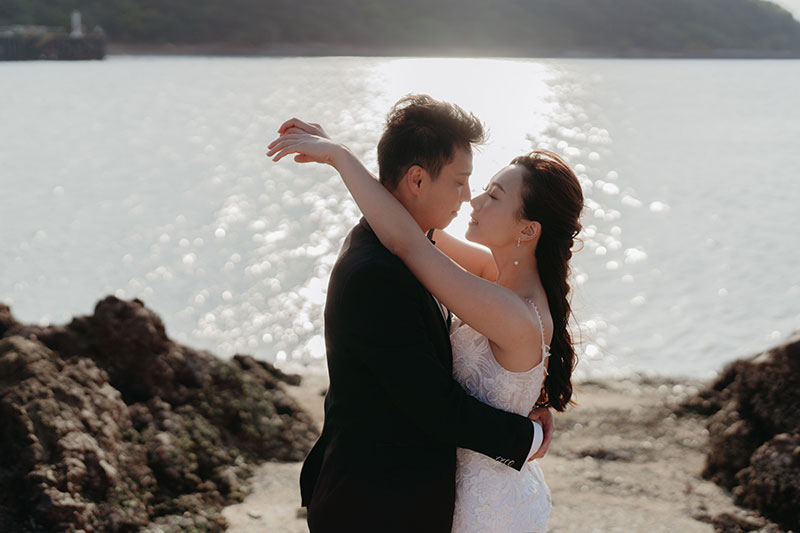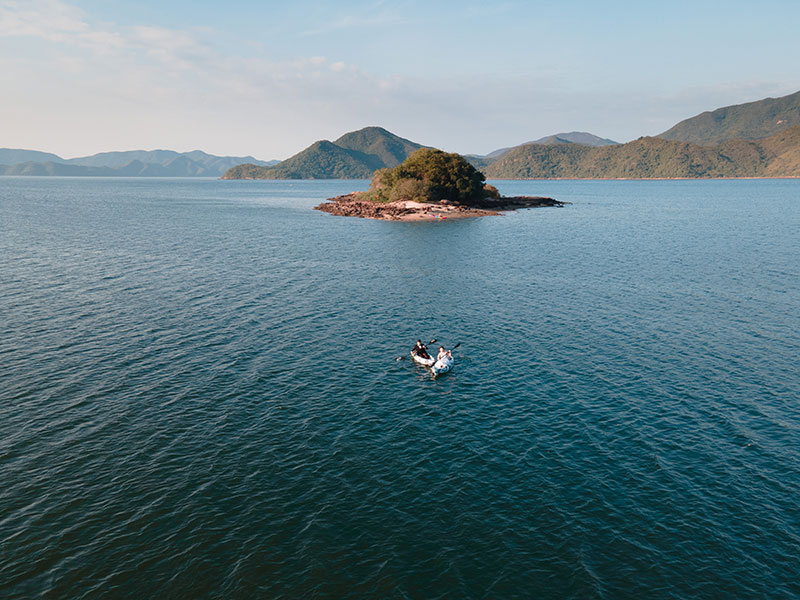 Photographer: Kitography / Makeup Artist: Askca Sun Makeup
For more wedding vendors, visit our Directory and Venue Gallery!