Which time of the day is your favorite? Dusk is an all-time favorite of the stunning colors this time of the day creates. We noticed how couples gravitate towards holding their pre-wedding shoot at this time. But today's couple showed us that the night can be a romantic time to take photos too and Aupho Wedding's snaps are proof of it. Kristy and Roy's first set of shots took place in daylight but if you scroll on, you'll find the lovers caught up in the evening glow. Canopy lights surrounded them as they danced in a quaint garden and the night ended with some sparklers. Don't these nighttime photos look stunning?
To make sure they looked their best during the day and night, Kristy worked with To Be Wed and chose a ball gown with lace and puffy sleeves. Then when the sun set, she changed into a clean evening dress decked with sequins. Roy went from an all-black outfit to a more laid back look with a dark jacket. If you're currently planning you engagement shoot, take these words of wisdom from To Be Wed: first, the night can help you achieve dreamy photos, and second, choose stylish outfits that will match your environment. Case in point–Kristy's ball gown made her look extra elegant in the garden setting while the sequin dress made her sparkle all night!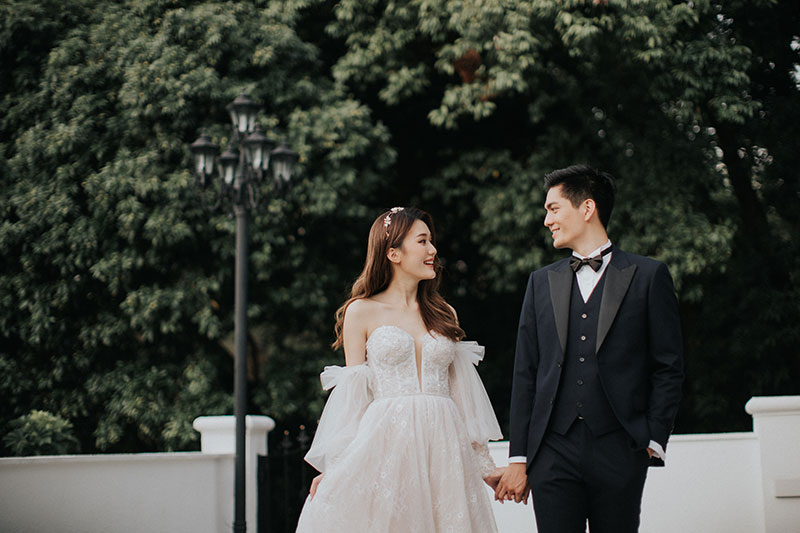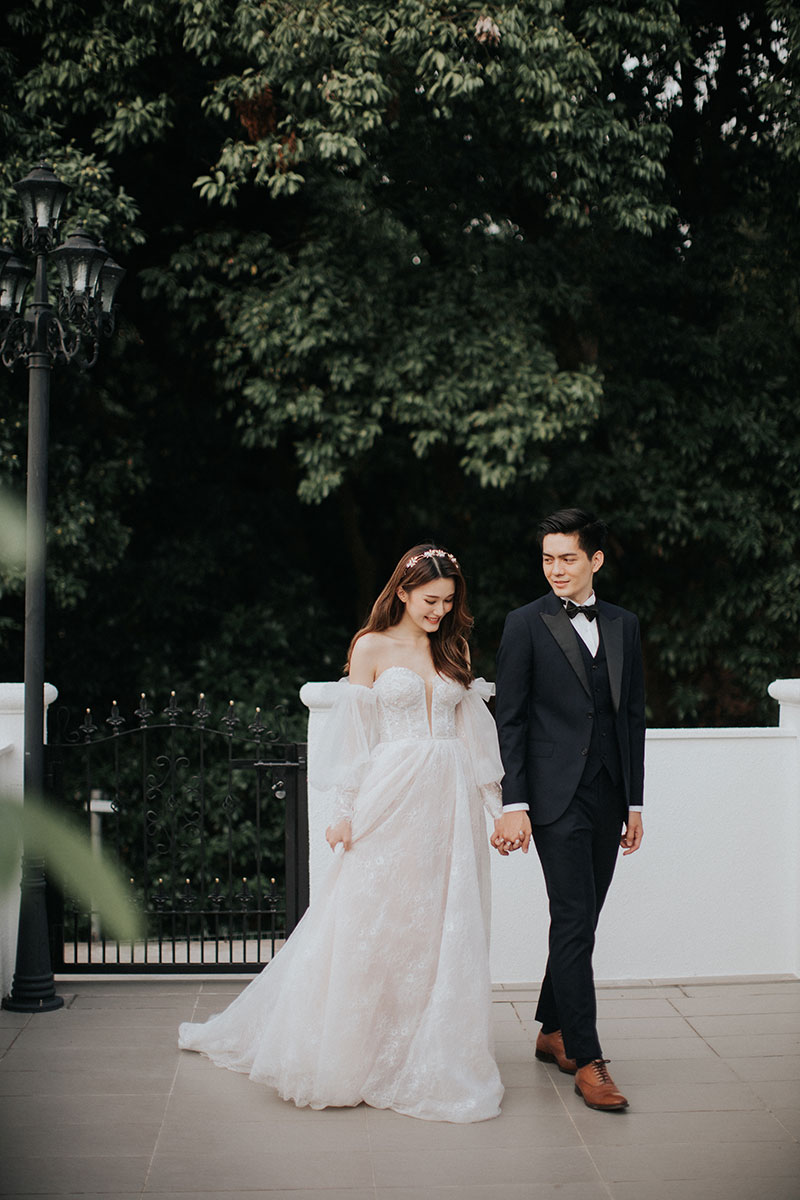 Photographer: Aupho Wedding / Videographer: Mattography / Gowns: To Be Wed / Makeup Artist and Hair Stylist: Joman Wedding / Accessories: The Hairpin Boutique, Chellery Jewellery
For more wedding vendors, visit our Directory and Venue Gallery!