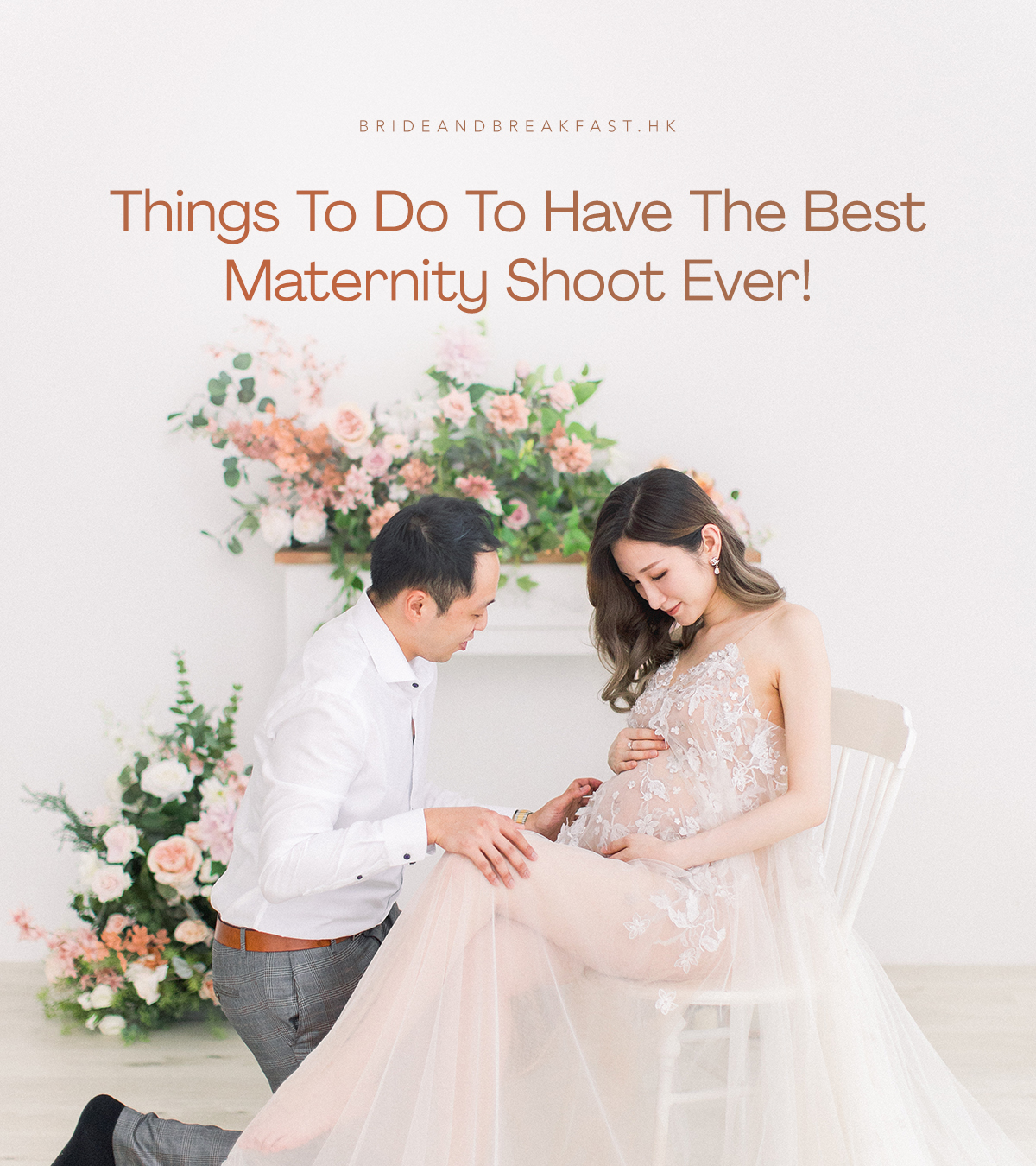 Hey mommas-to-be, are you planning on having a maternity shoot? If you are, this feature is just for you! We talked to seasoned photographers in Hong Kong and asked them for the lowdown on maternity photo shoots. Find out what you need to do to prepare for your shoot and learn helpful tips so you can enjoy and relax during your shoot. All the answers and more are right here! Scroll on now.
Before the Shoot
Find a photographer that fits your needs.
Rule number one: choose the right photographer. Binc Photography recommends looking for someone whose style matches your own or someone who can achieve your desired outcome. Look at photographers' past maternity shoots as reference before deciding. In addition, Gracis Impression Photography shares that you can consider someone you've already shot with before and are comfortable with. Or, consider a female photographer who can relate to you better.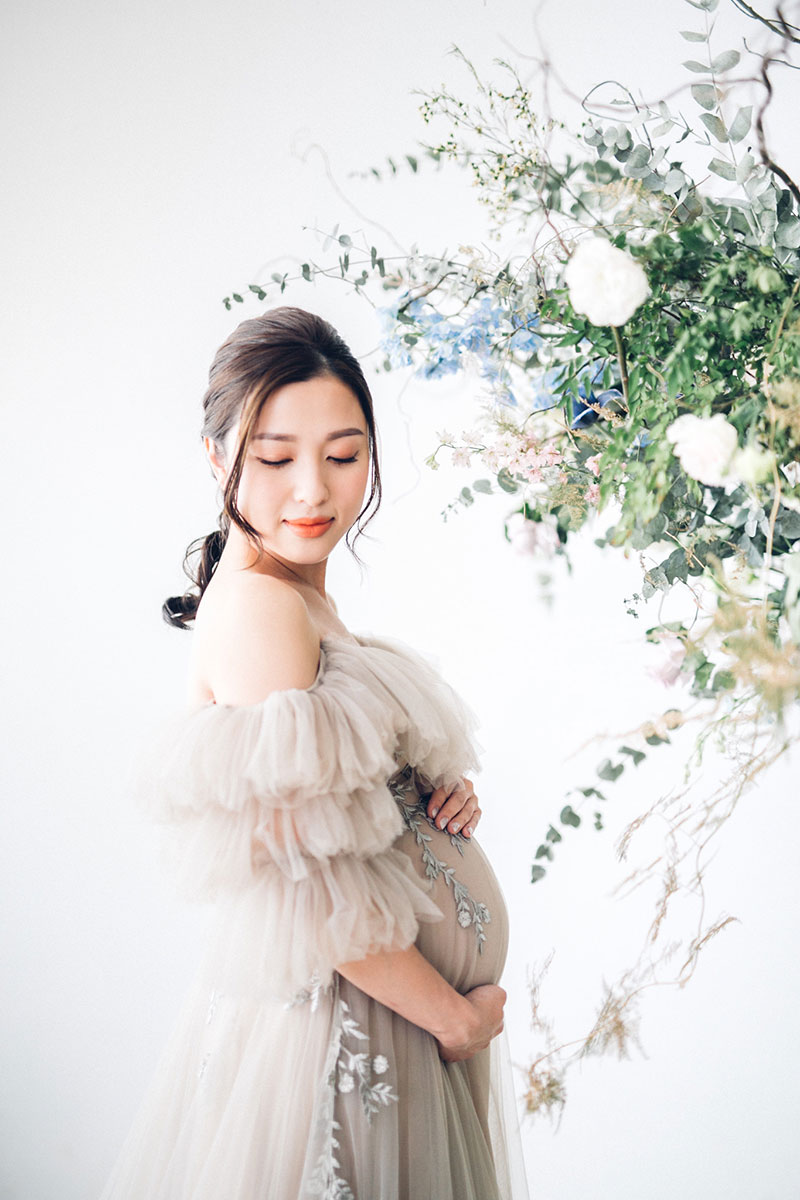 [Photo: Binc Photography]
Schedule your shoot between week 28 and week 34.
The best practice, says Binc Photography, is to shoot within this window. However, you can also gauge your shoot date on how you feel, the size of your tummy, and your flexibility–how much movement you can do. While choosing the date, you can also start thinking of whether you want an indoor or outdoor shoot. Weather can be a huge factor for you and how you will feel. For instance, outdoor elements like the heat or cold can tire you out faster.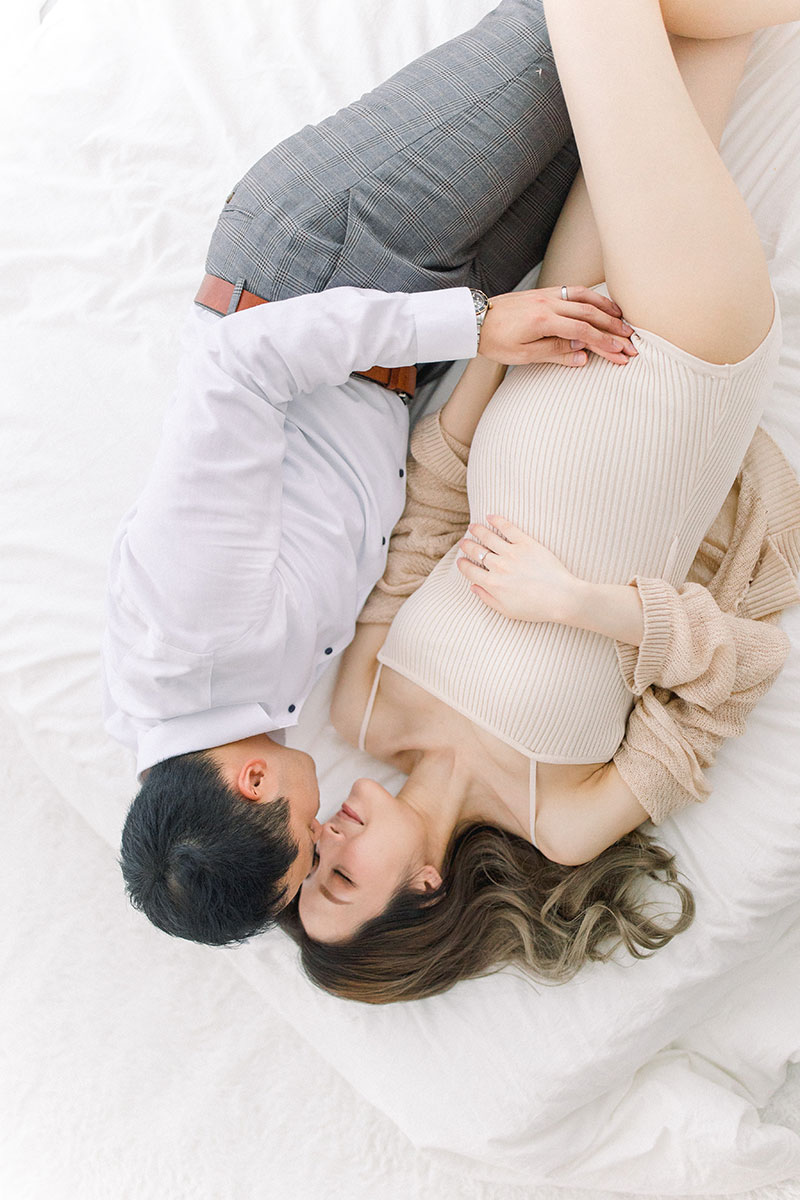 [Photo: Gracis Impression Photography]
A maternity shoot is quite personal, so if you're renting a venue, check the security and the style, stresses Jennifer Ying Photography. For security, check the CCTV policy, especially if you're taking boudoir-like shots. Meanwhile, for style, you can add personal and feminine elements if your venue doesn't have these. Bringing extra bed sheets and feminine fabric like lace and tulle will always be helpful!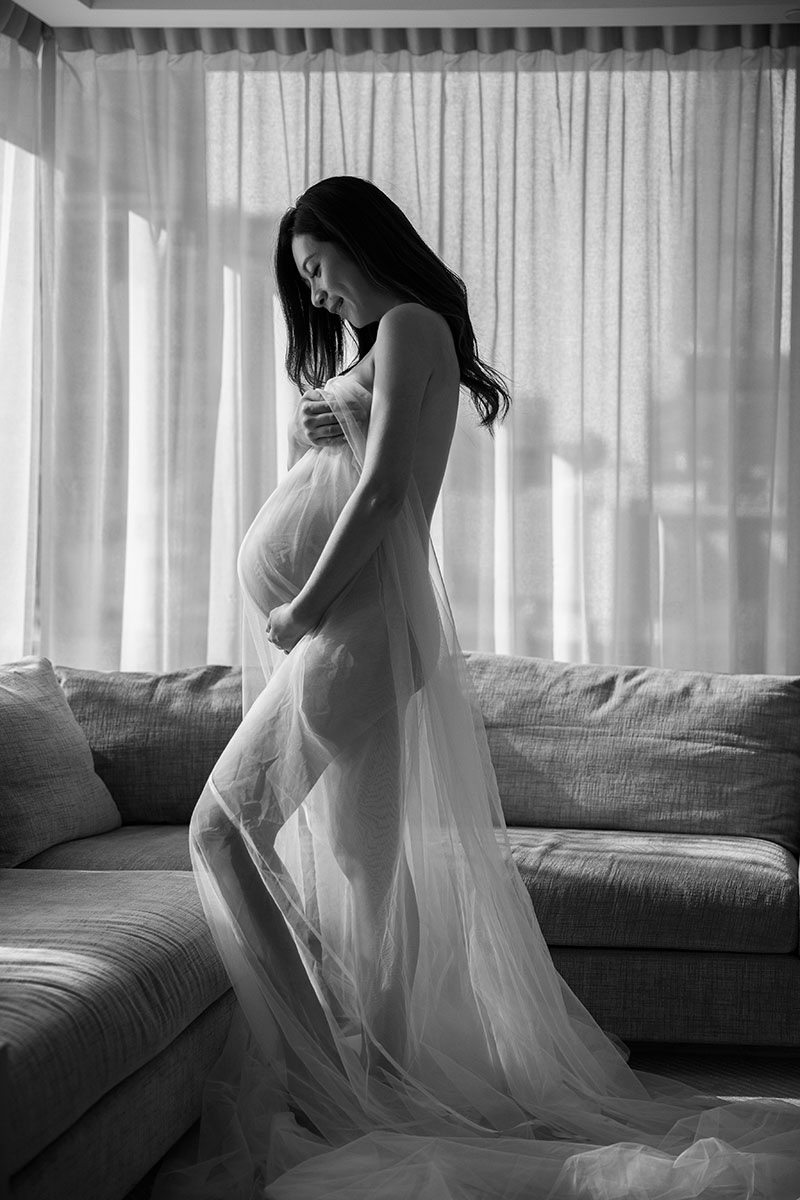 [Photo: Jennifer Ying Photography]
Hire a professional makeup artist.
This is a must! A makeup artist can help bring out your best features and give you that boost of confidence, says Jennifer Ying Photography. Steven C Photography fully agrees and says that moms-to-be usually get excited when they see how radiant they can look with extra styling from the makeup artist.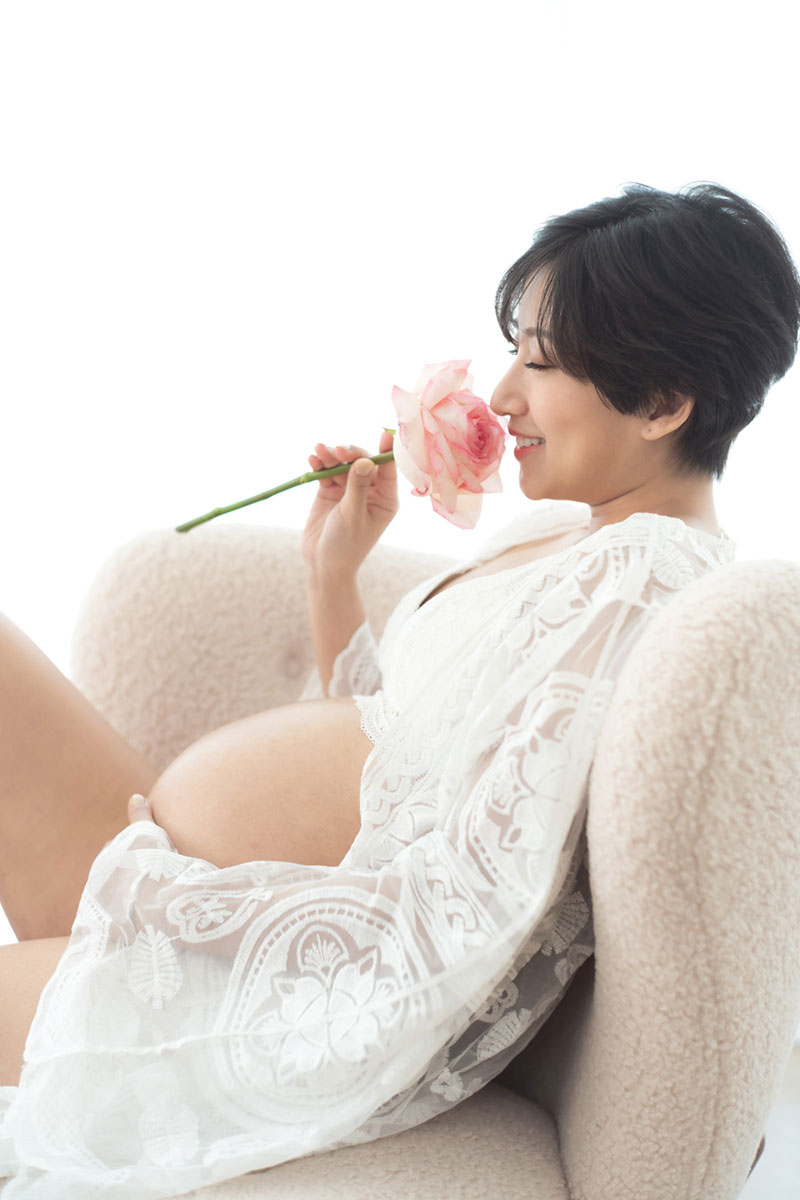 [Photo: Steven C Photography]
Alva Ng Photography says that it's best to hire a stylist or beauty team to put together your outfits. If you don't have a stylist, you can always ask your photographer, too. Steven C Photography says that he usually recommends outfits that highlight your baby bump. But don't be shy to express your personal preferences either. Some moms-to-be want sexy, boudoir-style looks while others prefer a more subtle and feminine look. Share your own ideas!
This is also the perfect time to start gathering cute props, like ultrasound photos, baby's clothes, shoes and soft toys to include in your shoot, adds Binc Photography and Gracis Impression Photography . Lastly, Jennifer Ying Photography reminds about the sizing of your outfits. Make sure you secure sizes that will fit you come the shoot date.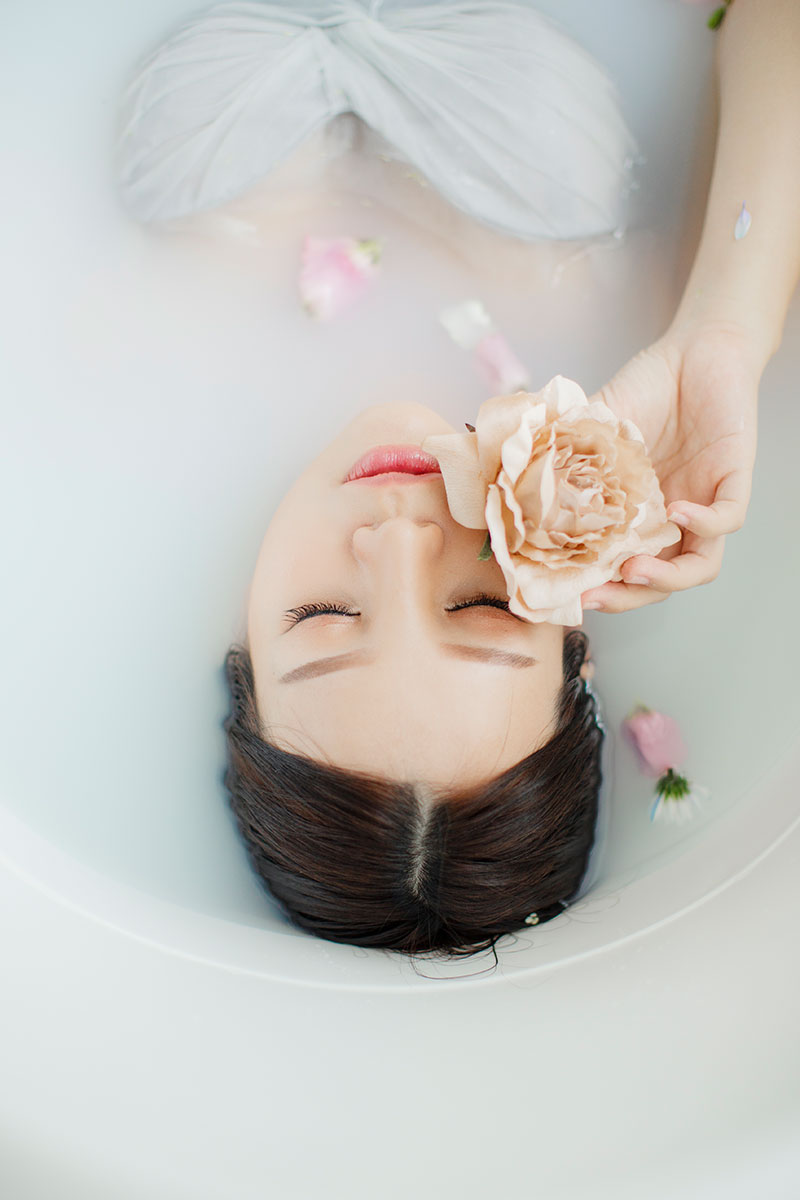 [Photo: Alva Ng Photography]
During the Shoot
The key to stunning photos is your mood, so try not to think to much. Just relax, enjoy, and let your photographer guide you all the way. Alva Ng Photography reinforces that photographers know that pregnancy limits the poses you can do so they will help you find comfortable positions. You don't need to worry at all!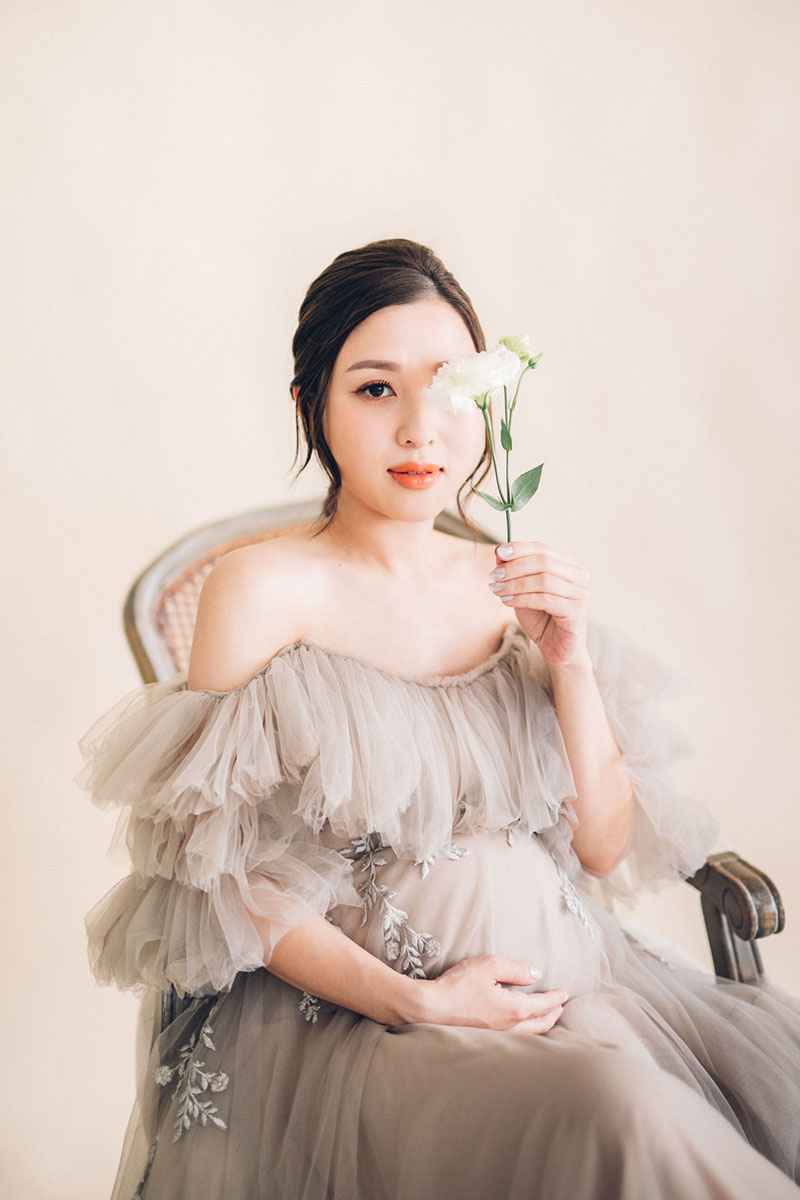 [Photo: Binc Photography]
Tell your photographer if you need to rest.
Your safety and comfort is the top priority during your maternity shoot. If you feel tired and need to rest, do tell your photographer, emphasizes Binc Photography. Jennifer Ying Photography also says to alert your makeup artist if there's anything you're uncomfortable with with your look. Trust your vendors and let them know how you feel. They will adjust to you so you can focus on relaxing and feeling beautiful.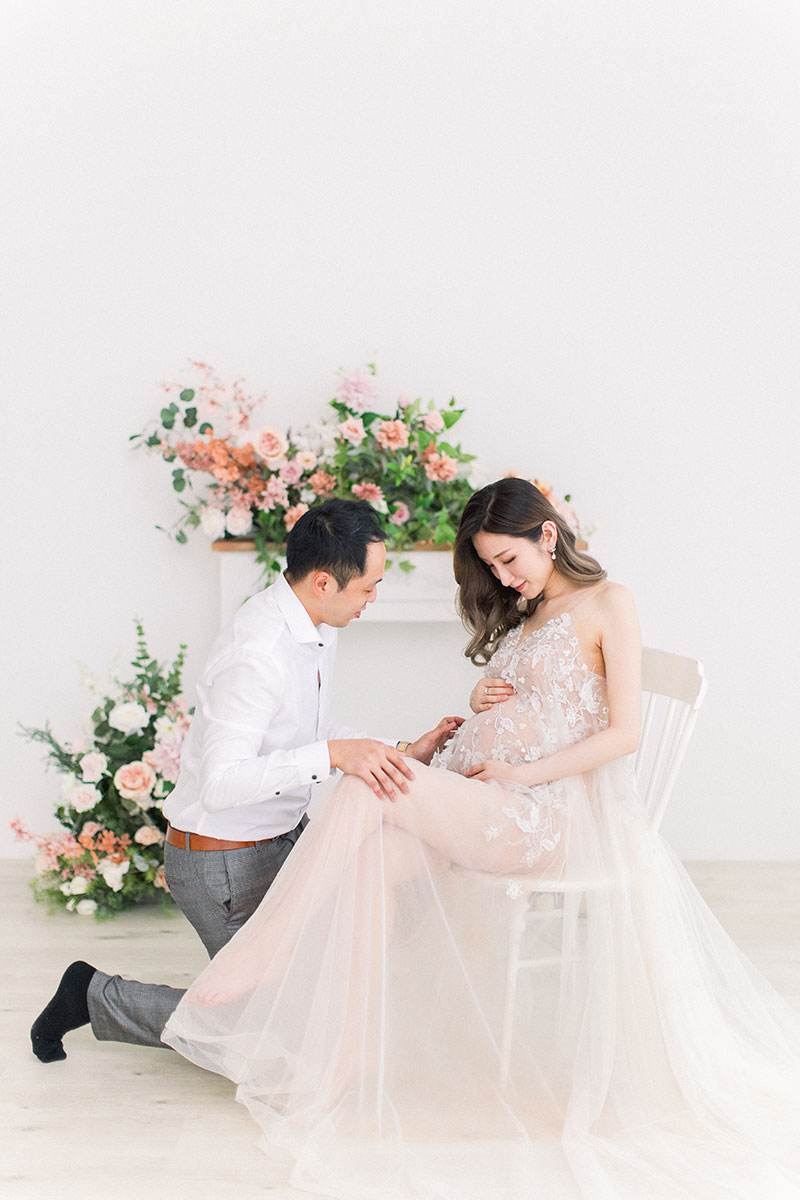 [Photo: Gracis Impression Photography]
Eat well and stay hydrated.
Jennifer Ying Photography stresses the need to care for your nutrition during the shoot. Some mothers are so excited that they forget to stay hydrated and eat during the maternity shoot. Bring snacks and meals that you can consume throughout the shoot. Keep drinking water too!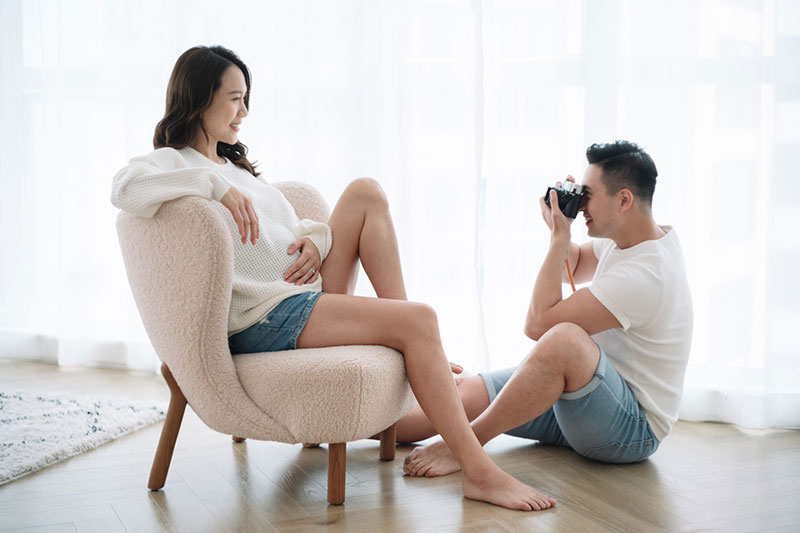 [Photo: Steven C Photography]
Interact with your hubby!
The best way to shine during your maternity shoot is to keep interacting with your husband. Steven C Photography shares that he gets the most natural and candid shots from these interactions. Not only that, the love and excitement that parenthood brings emanates from you and your husband even more!
After the Shoot
Good job, mama! After hours of posing, treat yourself to a hearty meal. And if you're still on a post photo session high, you can start to plan for your newborn session. Jennifer Ying Photography says that it keeps the excitement up for many mothers.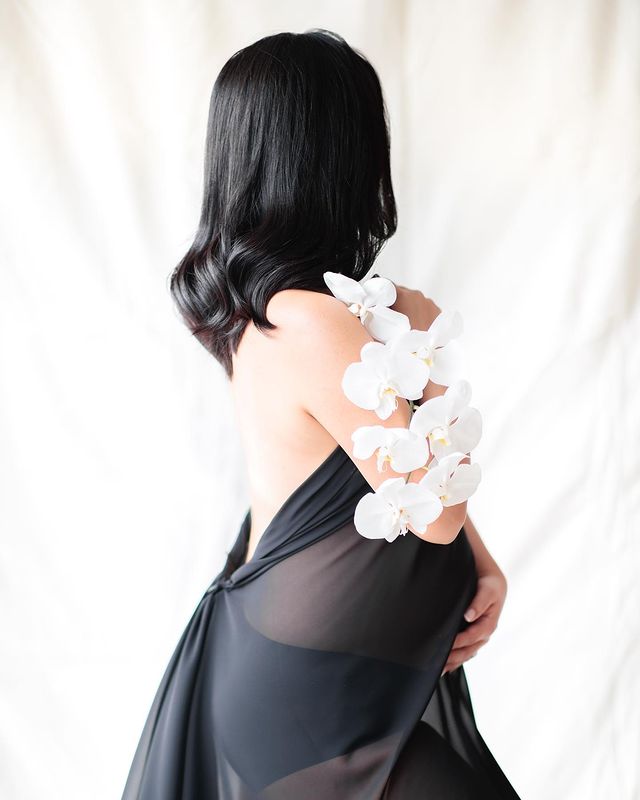 [Photo: Jennifer Ying Photography]
Don't request for too much Photoshop edits.
The beauty about motherhood is that it transforms you and your maternity shoot aims to capture this special moment. Steven C Photography does not recommend over edited photos. Editing for enhancement is good, but the essence of this moment of motherhood must be intact.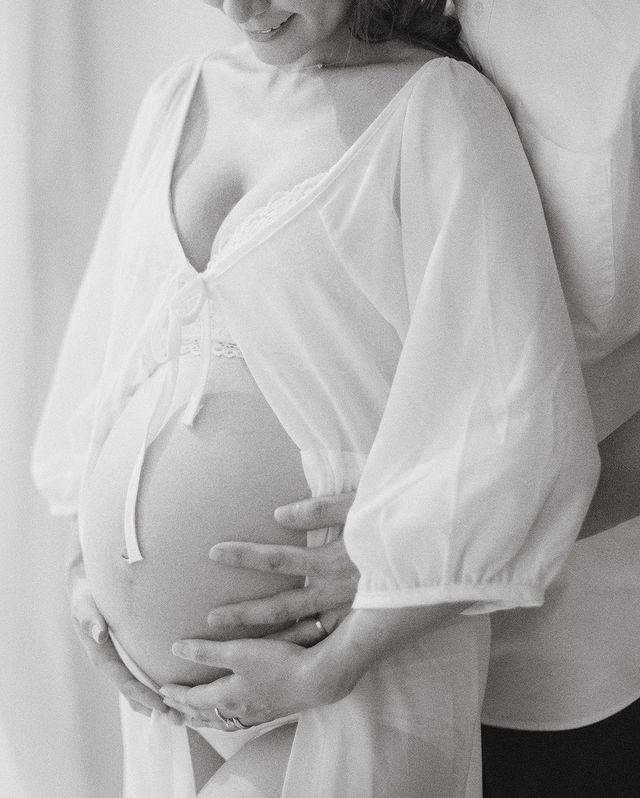 [Photo: Alva Ng Photography]
Patiently wait for your photos.
Gracis Impression Photography says to just sit back relax and wait for your photos! Your photographer will send them as soon as they're ready. You can also let your photographer know your expected delivery date, claims Binc Photography. This way you might get a surprise photo sneak peek and greeting on the day!